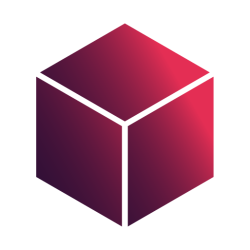 Latest posts by Subscriboxer Team
(see all)
Sun Basket and Blue Apron are two very similar meal services that provide subscribers with a weekly box of ingredients and recipes shipped right to their door. They both offer easy to make delicious meals that are a great alternative to nightly take out.
I think that both services are convenient for those of us with busy lives and free up the time you would spend meal planning and grocery shopping. They also save some prep time on cooking with pre-chopped and perfectly portioned ingredients, though you will have to flex come kitchen muscles with either service.
When it comes to saving time, both services are tied, but how do they compare to each other otherwise? I haven't personally tried Blue Apron, but I did some research and asked some friends to see if what I find out would inspire me to make the switch from my current subscription with Sun Basket.
Meal Kit Pricing Comparison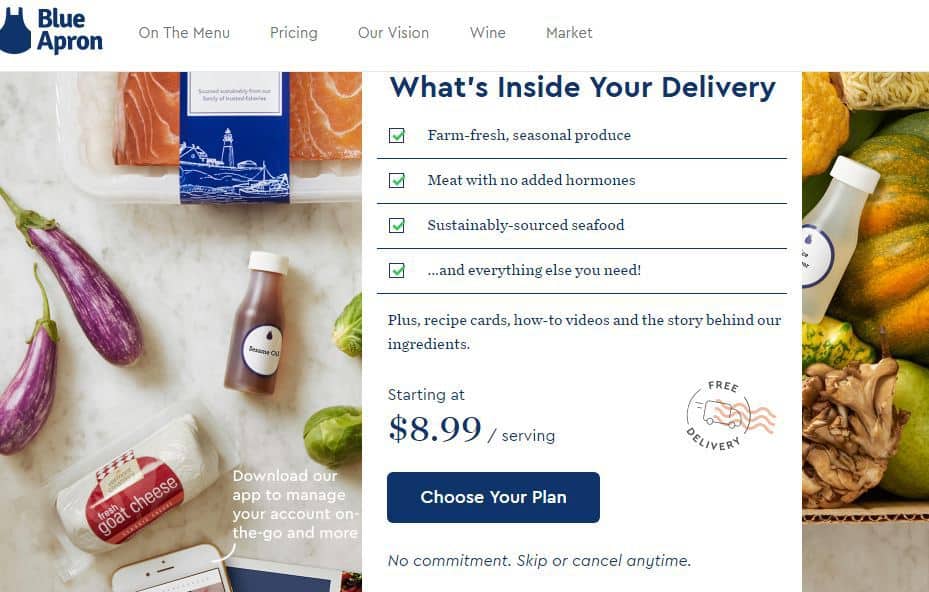 Sun Basket offers three meals per week with two servings for around $69 (For the latest prices and discounts, check here) while Blue Apron has a slightly cheaper price tag at around $60 (For the latest prices and discounts, check here) for the same. Both services offer family plans with more portions as well.
If you are trying to be frugal then Blue Apron is the easy choice, but I do think that Sun Basket has good value because of the quality ingredients they ship out week after week. However, the price difference is substantial enough that I will be paying attention to the other differences that I discover between the two subscription boxes.
Winner: Blue Apron
All-natural Status: Is Sun Basket or Blue Apron "More Natural"?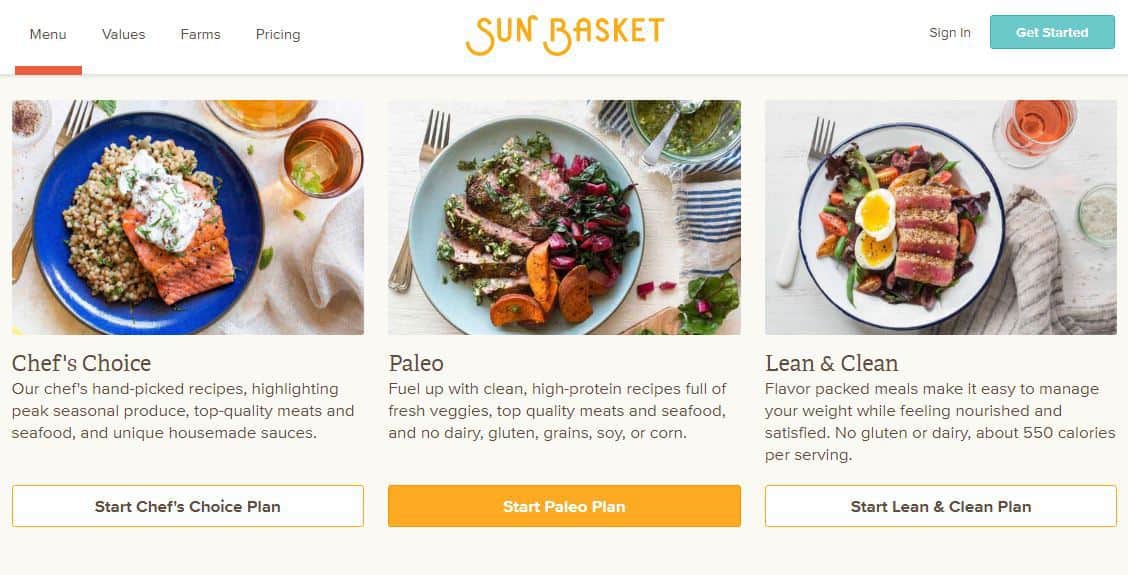 I love that Sun Basket uses organic non-gmo ingredients from sustainable farmers and wild-caught fish from American waters. Blue Apron also provides grass-fed beef and some USDA certified organic produce. I think that Blue Apron is on it's way to catching up with Sun Basket when it comes to all-natural ingredients.
I am interested to see if they will go all organic and still be able to keep their price point down, in addition to making my gluten free relatives happy. That would definitely influence me to pick Blue Apron over Sun Basket. Both services provide healthy meals with gluten-free dairy-free soy-free and vegetarian options. Sun Basket steps it up with paleo choices as well.
Winner: Sun Basket
Customer Service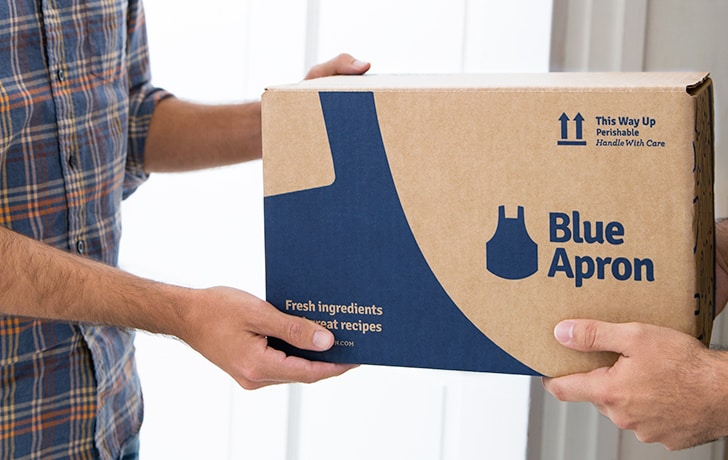 For me, Sun Basket didn't have the name recognition of Blue Apron. I have had a few friends who have used Blue Apron and other cooking subscription services, but somehow I never heard the name Sun Basket come up.
At first I wondered if Blue Apron might be a better choice because it would be more established and have a larger customer service staff to answer my questions, but Sun Basket had a great response time for customer service. It was easy to join, customize and cancel. From what I have heard, Blue Apron has great customer service too.
Tie
What's Different Between Blue Apron vs Sun Basket?
Blue Apron does provide one service that Sun Basket does not. They started a wine pairing option that really does intrigue me. The wine is $10 per bottle, but each bottle they provide is about 2/3 of the standard bottle size. They include the story behind each wine along with pairing suggestions.
This is a great addition to their service because it saves their subscribers the time it takes to make yet another trip to the store. I like the idea of coming home to food and wine.
Winner: Blue Apron
Sun Basket has a breakfast option that Blue Apron does not. You can substitute two breakfasts for one dinner with Sun Basket. I never tried the breakfast option but they looked great and could be a good switch if you are trying to encourage yourself to eat healthy in the morning. It's also nice to see some variety in the meal choices.
Winner: Sun Basket
Another difference between the two boxes would be the recipe booklets. Sun Basket sends out an entire recipe book with all of the meals of the week, including the ones that you don't receive. Blue Apron sends out recipe cards with the specific meals that you ordered.
Blue Apron also provides step-by-step photos with their instructions. I liked getting my full book of recipes and even found it to be good for inspiration for my own cooking, but I can see how some people might find it to be wasteful if they don't intend on making any of the other recipes.
The photographs on the Blue Apron could be helpful for beginners too, plus you don't have to flip through the booklet and search for the recipe you need. Since I can see the good and the bad of both I will have to call it a tie.
Tie
The Mess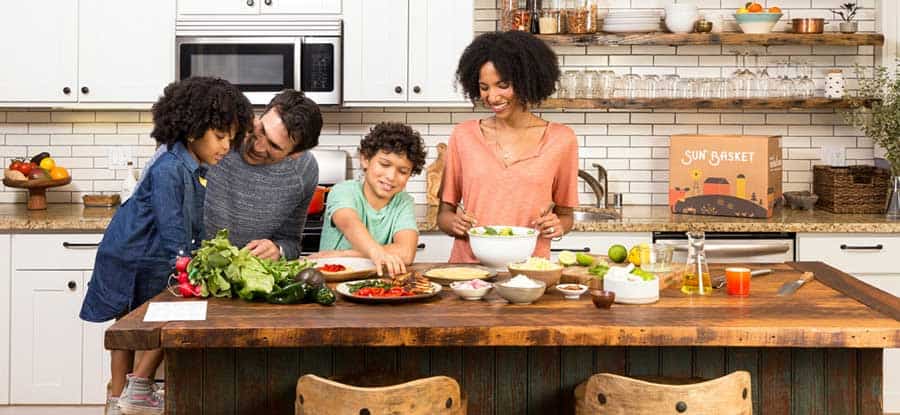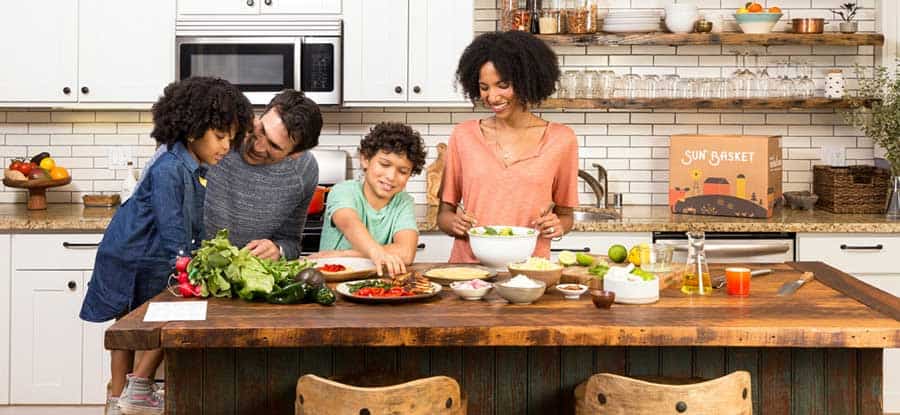 My biggest complaint about Sun Basket was the mess that I made while cooking my meals. The recipes were simple enough and quick to make, but I felt like for each ingredient in the box I was dirtying a pot, pan or bowl.
I have heard the same complaints from friends who use Blue Apron. If only someone would start a one-pan meal subscription service I would sign up for that!
It seems like both of these services has meals that are easy to make, but annoying to clean up. Some nights the cleanup time was longer than the cooking time of certain recipes and I just don't have time for that. When I complained about it to my Blue Apron loving friend she said that she encountered the same thing with her boxes.
Tie
Sun Basket has all recyclable packaging, which made me really happy. When I signed up I was afraid that services like these create a lot of waste with plastic wrapped ingredients.
Now I think that these services actually help cut down on food waste by providing just the right amount of each ingredient so you won't be throwing out half a wilted lettuce every week!
Blue Apron is recyclable as well, so you could call it a tie, but the artwork on the Sun Basket packaging was so cute that they have to get extra points for that.
Winner: Sun Basket
Overall Assessment of Sun Basket and Blue Apron
Pros and Cons of Sun Basket
Pros
convenient
healthier
great customer service
Breakfast
Earth-friendly
Cons
Pros and Cons of Blue Apron
Pros
convenient
great customer service
Wine!
Earth-friendly
Cons
Not quite as organic
Messy to make
Even though Sun Basket won me over with their cute packaging, but really I think that these two services are very much alike. Both are convenient and provide delicious meals right to your front door. I would say that Sun Basket is the subscription service for me because of the all-natural angle.
I feel like Blue Apron is quickly catching up with Sun Basket when it comes to that, so I will have my eye on what they continue to offer. If organic food isn't your thing then Blue Apron is a better deal when it comes to price. They also offer wine pairings with Blue Apron which is fun.
If Sun Basket decided to include wine options I would be thrilled. Especially if they picked wine pairings that were organic like their meals. I would suggest that readers give both boxes a try, but I am partial to Sun Basket. For me, it just seems slightly healthier than Blue Apron and I do like to support businesses like that.
Other Alternatives to Consider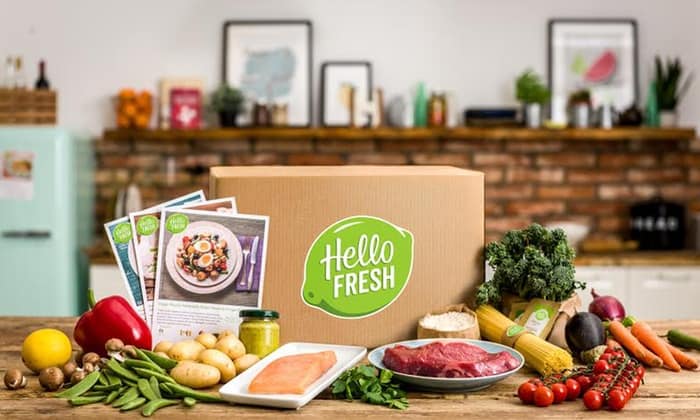 Hello Fresh and Plated are two more meal delivery services that are similar to Blue Apron and Sun Basket. There are a lot of meal plan options when it comes to meal delivery services and I think it would be fun to try them all. I would love to see how this two compare. Hello Fresh is $9.99 per serving while Plated is $11.95 per serving.
Their recipes look just as enticing as the ones that I have tried with Sun Basket and looked at photos of online when it comes to Blue Apron. I have also heard of a vegan meal box called Purple Carrot that rings in at about $12 per plate. I would love to give that one a try because it sounds like it could rival Sun Basket when it comes to healthfulness.
Other Meal Subscription Options:
Final Word on Sun Basket vs Blue Apron
Like I said before, it was not a landslide victory for Sun Basket dishes and that did surprise me. I am really happy with the Sun Basket service, though I am still curious about Blue Apron meals. Researching this article really made me wonder if I should make the switch.
This doesn't mean that I don't love and recommend Sun Basket, but I think that Blue Apron is a great subscription box service as well (particularly for easy meal prep and menu options). I think that there is so much to try out in this subscription box category that it's hard to be loyal to one company!
The same way that I order takeout from various restaurants in my neighborhood, I might find myself switching it up with my subscription boxes as well. Sure beats the grocery store!
To learn more visit www.blueapron.com and www.sunbasket.com to learn more about the meal options.
Further Reading on Meal Delivery Services