Latest posts by Alizabeth Swain
(see all)
Since you're here chilling with me to learn more about the best Wagyu subscription membership boxes out there, you're probably wondering: would I consider myself a Wagyu Wizard?
Absolutely not.
I'm more like a Wagyu fan girl. I'm proud to say I can spell wagyu; I know about the different species of cows used for wagyu beef, and I've had a decent share of wagyu steaks.
But do I know about all the science of making a great Wagyu steak? No. I'm happy to sit on the sidelines and enjoy my steak in bliss, without all the connoisseur-ness that can follow eating a wagyu steak.
If you've always been curious about Wagyu beef, I would highly recommend you try out a Wagyu subscription box. You can get a variety of options and save yourself a decent chunk of money, especially compared to buying a Wagyu steak at a restaurant. Some of the steaks offered in the subscriptions I've listed here are as cheap as $50, whereas you can expect to pay $100+ for one wagyu steak plate at a restaurant.
Ya girl is here to save money, baby. You can still get a high-quality cut of wagyu at home while saving money (to buy more wagyu, of course).
If you're looking to indulge in the world-renowned, mouthwatering taste of authentic Wagyu beef, a Wagyu subscription box is exactly what you need. All of the boxes I've listed below are a great way to experience the melt-in-your-mouth (and drool all over the floor) flavor of Wagyu beef.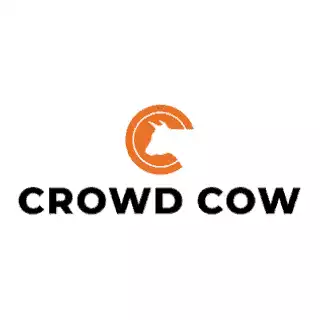 Online Meat & Seafood Delivery | Crowd Cow
Get grass fed steaks, pasture raised craft beef, pastured chicken, heritage pork and more meat you can't find anywhere else ― delivered right to your door.
Build Your Box
We earn a commission if you click this link and make a purchase at no additional cost to you.
TL;DR: Crowd Cow has the best Wagyu steaks for the price. You can't go wrong trying out a piece of Wagyu beef with Crowd Cow, even if you only end up ordering one steak!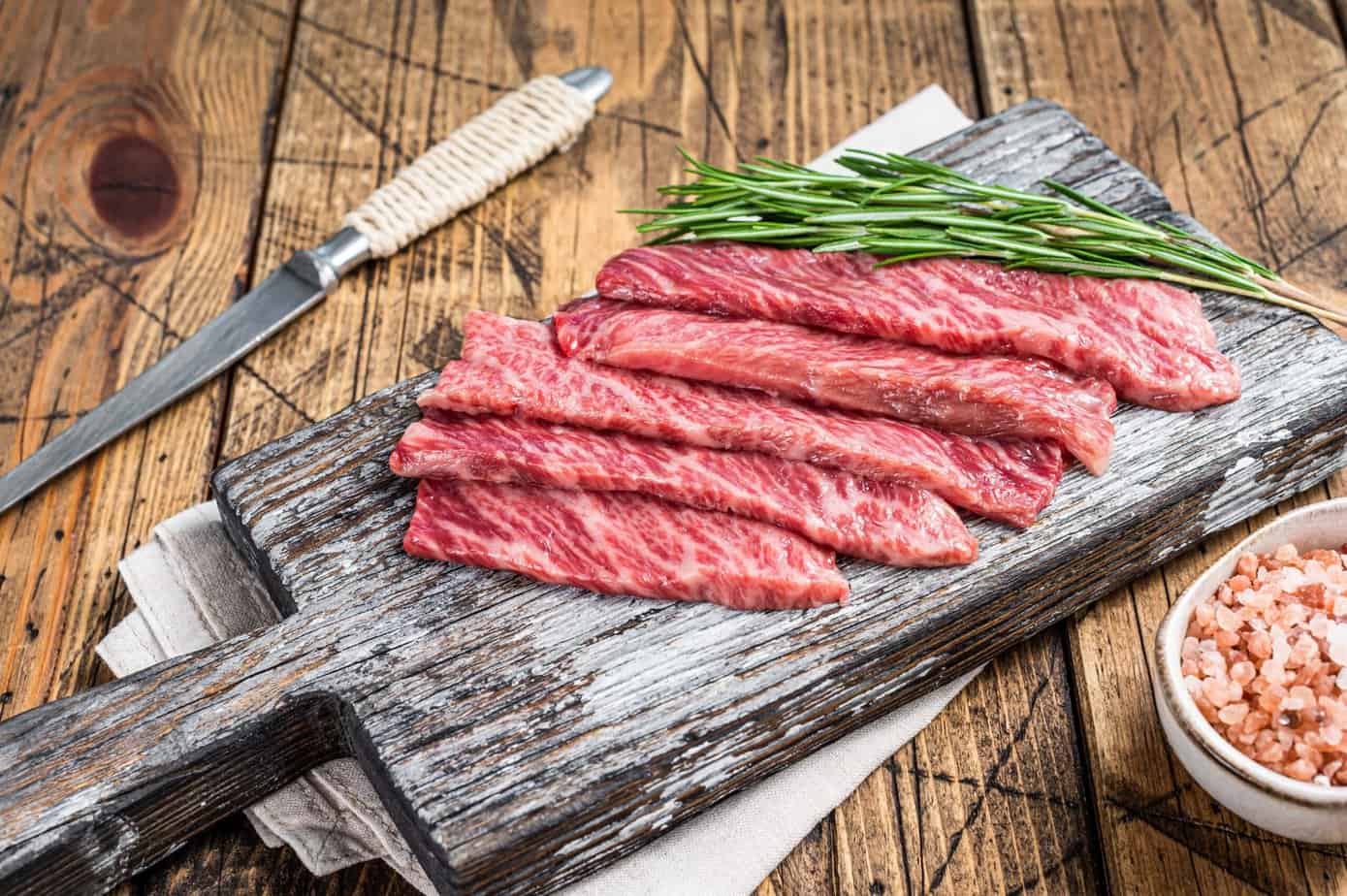 Tips for Shopping Around for Wagyu Subscription Boxes Online
Verify Wagyu Authenticity and Quality
Shopping for a Wagyu subscription box can be fun and exciting; after all, you get anyone who has never shopped around for a Wagyu subscription box, I would like to say a thing:
BE CAREFUL!
There is a decent chunk of companies online that sell fake Wagyu. That's right; Wagyu is such a high-end, competitive market that people sell knock-off Wagyu. It can be challenging to determine whether an online company is selling real Wagyu beef, especially if you're new to the world of Wagyu. Reputable companies that sell authentic Wagyu beef will typically source their beef from Japan or from farms that follow Japanese breeding standards.
A5 is the highest grading of Wagyu beef, and it's a good indicator of quality. Like A5 is the Lambo of beef, any reputable company selling wagyu beef should clearly label their beef with its grading and provide details on where it was sourced; they're practically flaunting what they're selling!
Wagyu is such a serious business that some companies will show off beef certifications provided by third-party organizations. As you're shopping around online, you can look on the website you're considering buying from to see if they have any certifications from the American Wagyu Association or the Japanese Meat Grading Association.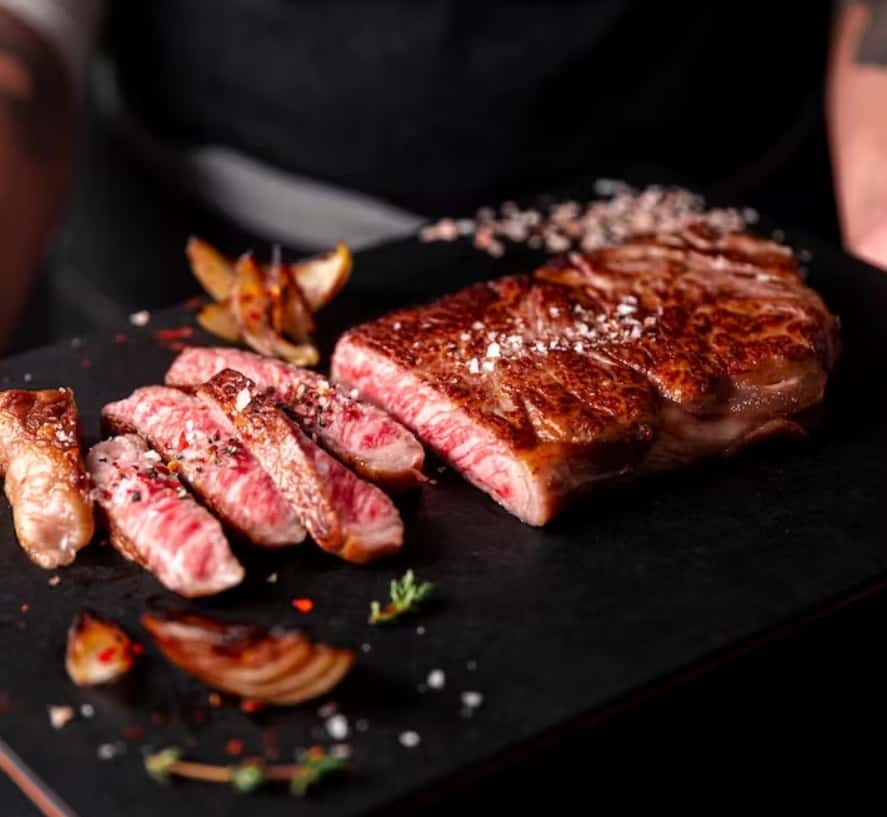 Consider Trying a Sampler
Don't feel like you need to shell out a ton of money to get your hands on a couple of Wagyu steak packages. Samples are a part of what makes shopping online for Wagyu beef so great! You can try a variety of different cuts and get your purchase at a discount, so you don't have to skip out on this month's car payment to be able to afford a couple of pieces of wagyu.
A quality Waygu subscription box will allow you to choose a couple of cuts of meat. You should be able to try ground beef, ribeye, and sirloin all in one box!
Consider Company Values
As I'm shopping around for Waygu beef products, I think keeping the company values at the forefront of your mind is important. After all, the quality of the beef you're buying is only there because of how the cows are treated. If a company doesn't prioritize taking outstanding care of their livestock, how are they going to ensure they're delivering high-quality Waygu?
Any waygu company you're shopping with should make their company values immediately TT known to you. If they don't, I would recommend looking into a different Wagyu company.
How I Chose My Favorite Wagyu Subscription Boxes
There aren't a ton of high-quality Wagyu subscription boxes out on the market, so choosing my favorite options wasn't difficult. However, as I was sorting through all of the options I had available to me, there were a few pieces of selection criteria I kept in the back of my mind to make my selections.
My Personal Preferences
All of the Wagyu subscription boxes I've listed in this article are Wagyu boxes I've tried personally. That means I've ordered all of these boxes for myself and have taste-tested everything for myself. For all of the boxes on this list, I've had a good experience.
Proven Animal Care
Just as I want any animal to be treated well, I've only chosen Wagyu subscription boxes that have a dedicated process for caring for their cows. I made sure all of the companies I've listed in this article have a proven track record of taking amazing care of their cows. Not only because I care about the taste of my meat but because I care about the quality of life the animal lived before it was slaughtered.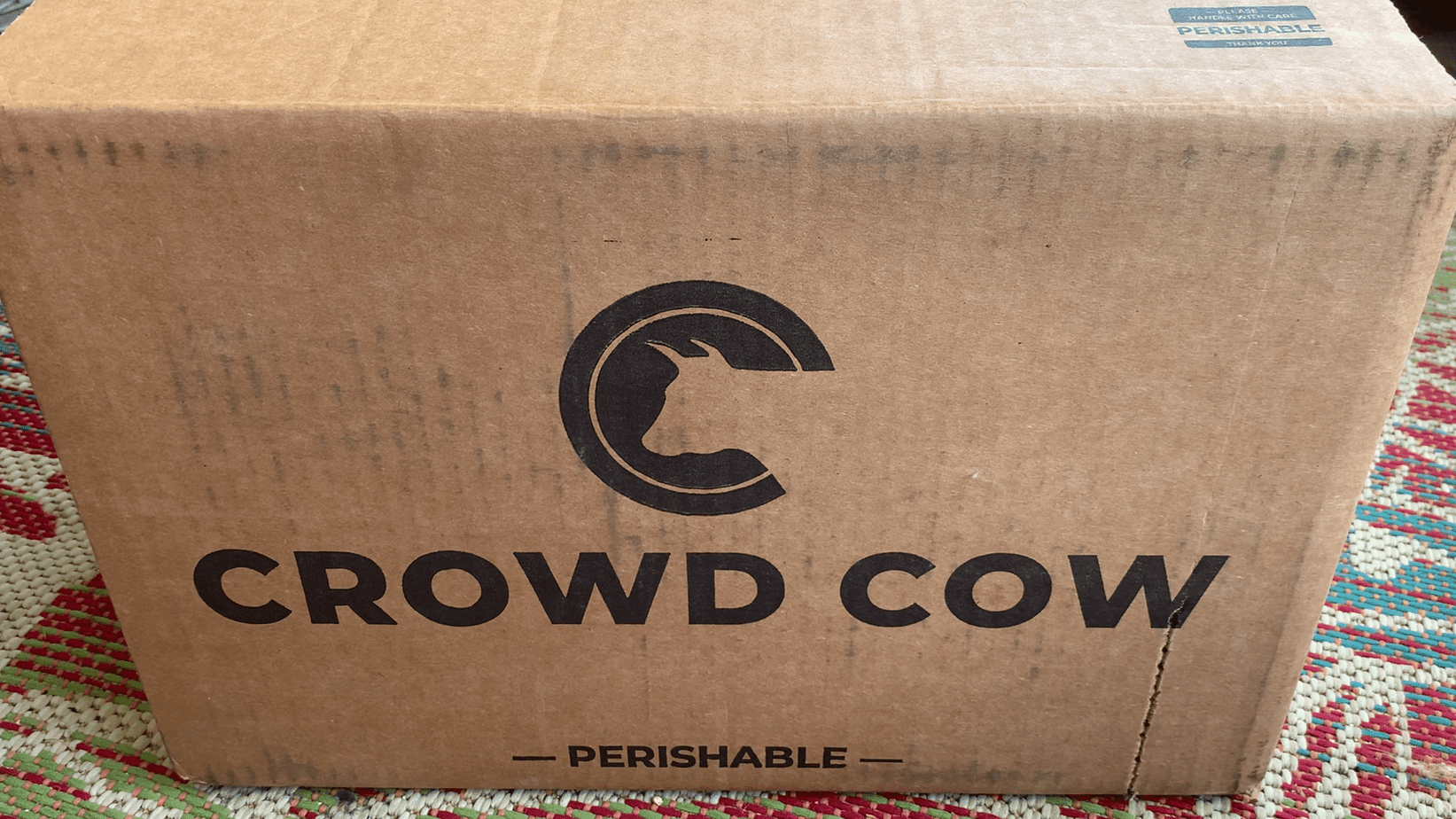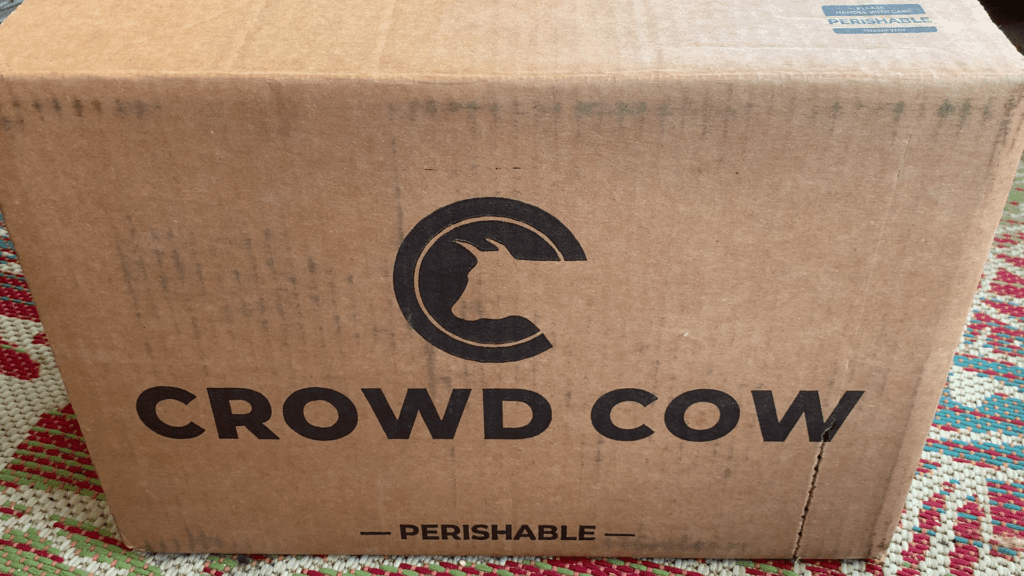 Best for affordable Wagyu
Great selection of household essential meats
$
If you're afraid of jumping straight into the Waygu game, Crowd Cow is where it's at. Crowd Cow is an amazing meat delivery service, but just looking at their Wagyu section alone will leave you with heart eyes. The Japanese Wagyu offered by Crowd Cow is the award-winning A5 Wagyu. Even better, Crowd Cow also offers Shinshu Wagyu, which is a very rare A5 wagyu.
Crowd Cow offers Shinshu Wagyu, Kagoshima Waygu, Hokkaido Waygu, Miyazaki Gyu, and Olive Wagyu. You really can't beat the quality of the Wagyu steaks you're getting from Crowd Cow for the price. Crowd Cow offers authentic Wagyu beef sourced from independent farmers in Japan and the United States.
Whenever I open up my box with a cut of Wagyu inside, I always get so excited. The packaging is so impressive; the meat always arrives fresh and well-protected. And the cuts I get always look like they're ready for a closeup for a magazine picture. The cuts are always beautifully marbled, as you'd expect from genuine Wagyu beef.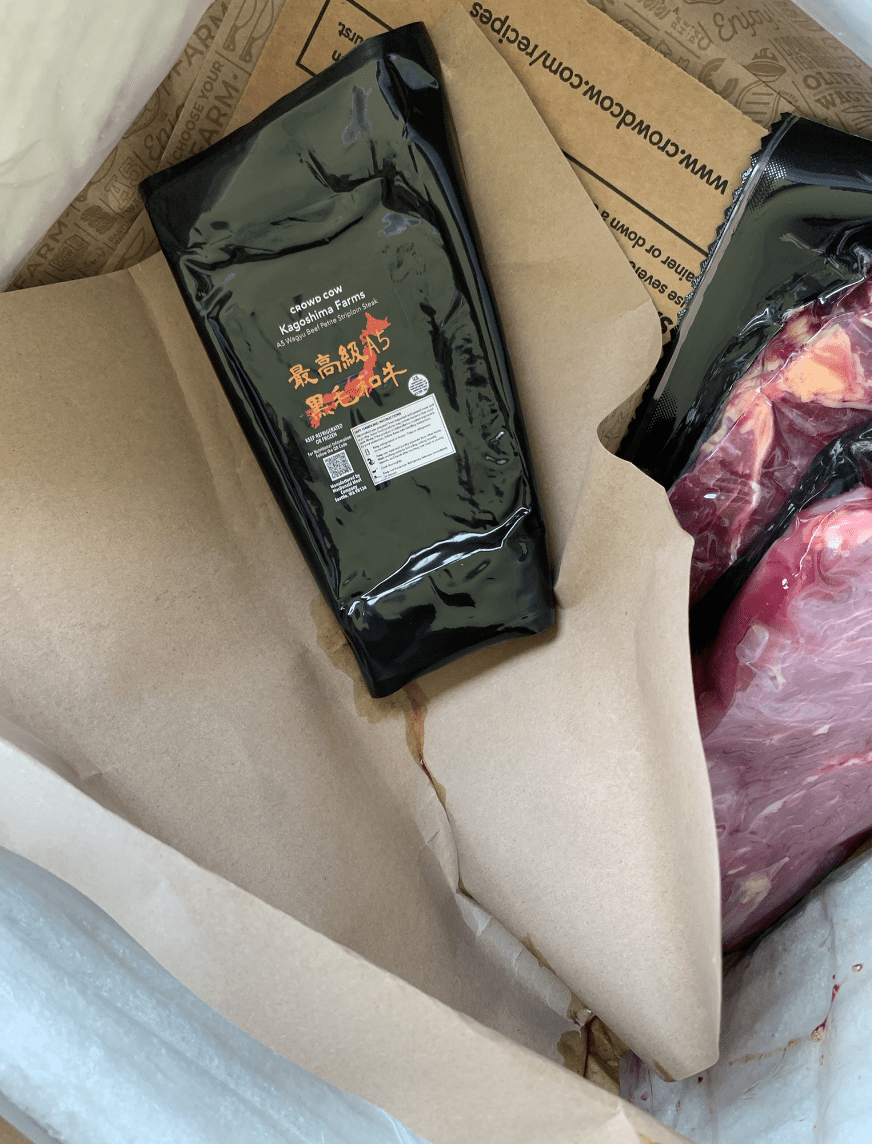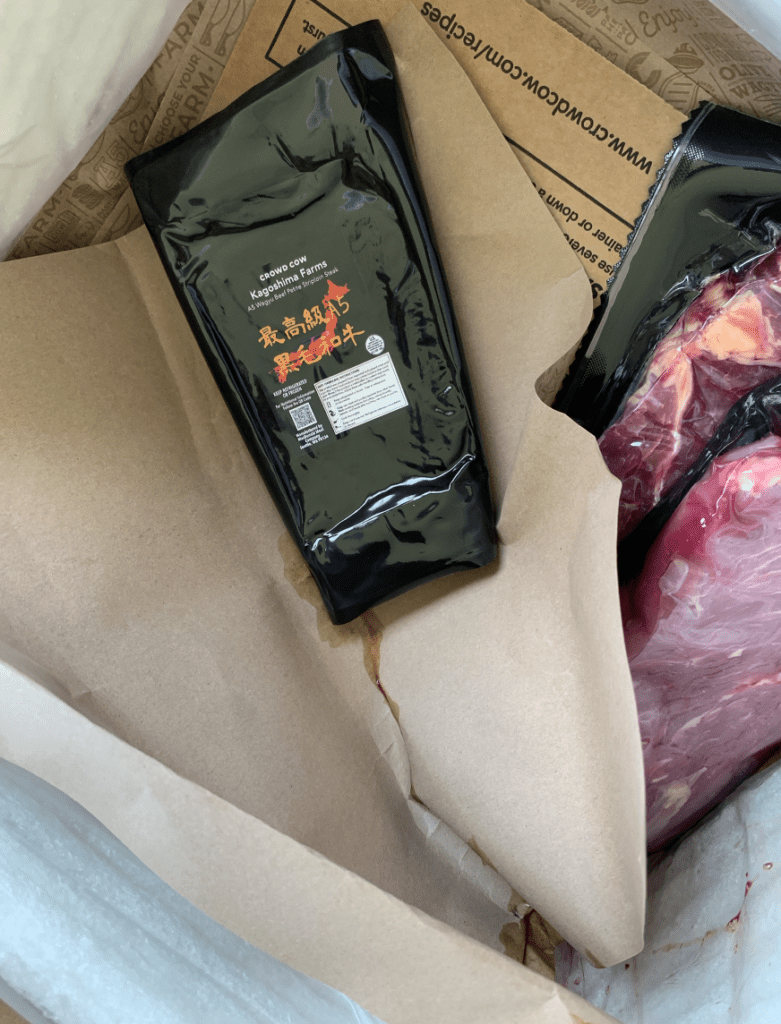 As for the cooking process, I love how evenly the wagyu steaks I get from Crowd Cow Cook. And the flavor?! Girllllllllllll. Outstanding! The flavor was rich and buttery, with a melt-in-your-mouth texture that was unlike any other beef I've tried. It's like they took the best beef you've ever had and turned it up to eleven.
What sets Crowd Cow apart for me is how much variety they offer. One thing I appreciate the most about Crowd Cow's Wagyu beef is that they offer a variety of cuts, including popular cuts like ribeye and filet mignon, as well as lesser-known cuts like brisket and flank. This allowed me to try different cuts and explore the different flavors and textures of each.
For me, Crowd Cow offering this variety of cuts allows me to play around with different flavors and textures to allow me to find my favorite cuts of meat. Plus, having access to a bunch of unique cuts of meat really adds a whole new level of excitement to my cooking adventures!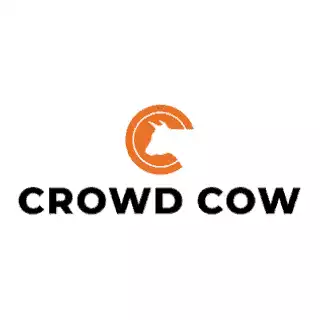 Online Meat & Seafood Delivery | Crowd Cow
Get grass fed steaks, pasture raised craft beef, pastured chicken, heritage pork and more meat you can't find anywhere else ― delivered right to your door.
Build Your Box
We earn a commission if you click this link and make a purchase at no additional cost to you.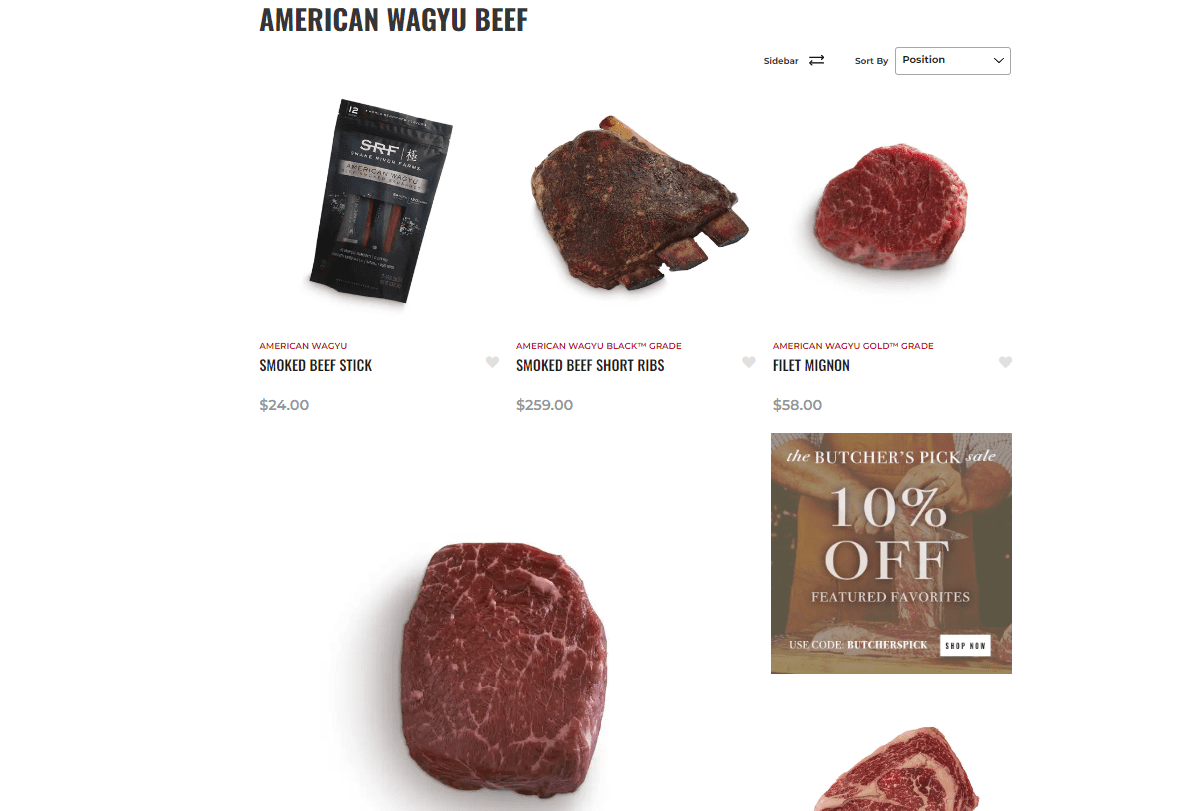 Great for variety between American Wagyu and Japanese Wagyu
Family-owned business
$$
Snake River Farms refers to themselves as the "Pioneers of Waygu ."I'm not sure why they call themselves that, but I do think there are a lot of good things Snake River Farms offers.
Have you ever wanted to try Wagyu and a tomahawk ribeye? Well, you can get the combo of both with Snake River Farms!
You can save yourself a decent chunk of money by choosing to go with American Wagyu compared to Japanese Wagyu. There's less shipment time and different raising practices in place for American wagyu, making it a lot cheaper than Japanese wagyu. Snake River Farms is a company that specializes in producing high-quality, American-raised Wagyu beef. Even better, Snake River Farms is a family-owned business that prides itself in being ranch to the table, with sustainable and humane raising practices.
I've never been disappointed with an order I've received from Snake River Farms. I love ordering their cuts for anniversaries and special occasions because they are a bit more expensive than my trusted Crowd Cow.
Let me just start by saying that this stuff is the real deal. The quality of the beef is off the charts, and it's clear that these cows were raised with the utmost care and attention. From the moment you take your first bite, you know that you're in for a truly decadent culinary experience. I know, it probably sounds so weird to read the words "beef" and "melt in your mouth" together. But the marbling is insane on this Wagyu beef!
The marbling is insane, and every bite is packed with flavor and juiciness; it blows my mind every single time! The rich, buttery taste is just out of this world, and it always has me kicking myself in the butt for not ordering more.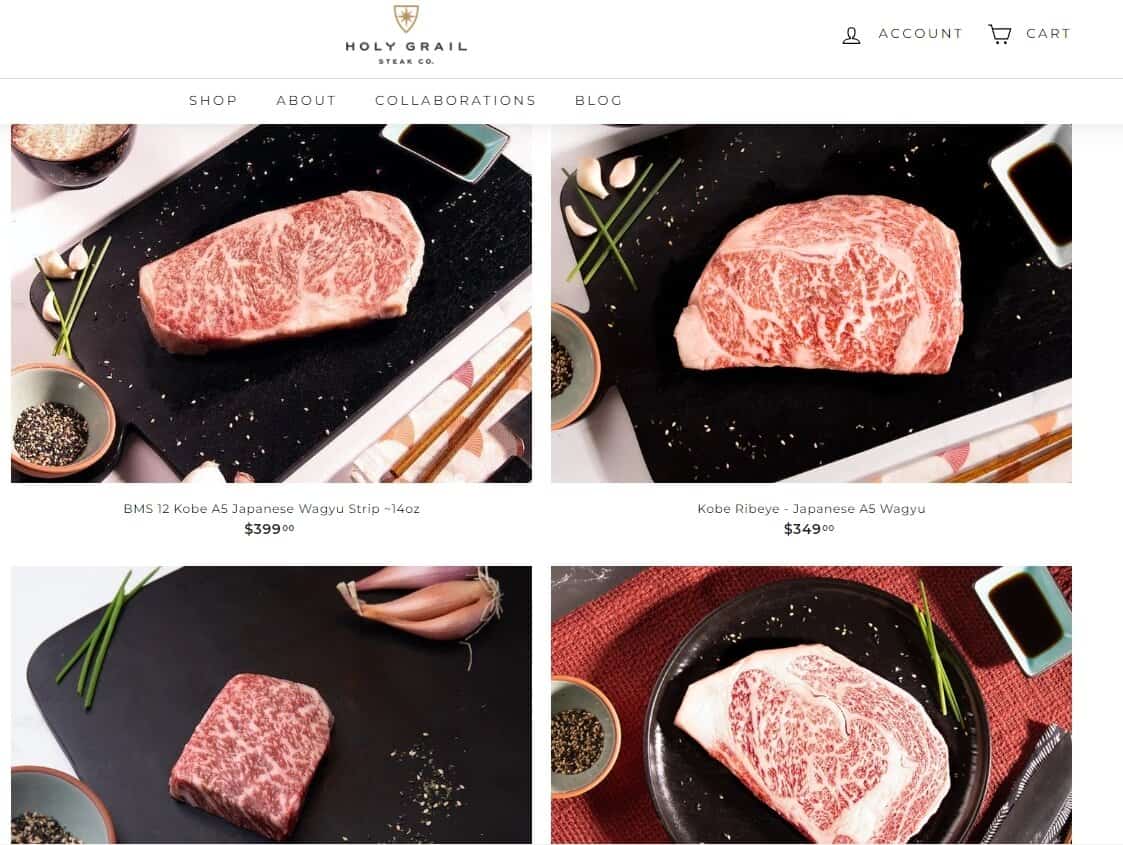 Best for those looking for steakhouse quality
Options for Australian Wagyu, American Wagyu and Japanese Wagyu
$$
First off, let me just say that if you've never ordered from Holy Grail Steak Co. before, know that Holy Grail Steak Co. knows how to do meat right. If you're getting ready to check out with your first order from Holy Grail Steak Co., get ready to have your taste buds delivered to steak heaven.
Their Wagyu beef is absolutely killer! The marbling on this stuff is out of control. You can practically see the flavor oozing out of it. And the taste? Oh boy, the taste. It's like a flavor explosion in your mouth. The beef is incredibly tender, and the flavor is so intense and satisfying that it's almost indescribable.
What I think is really cool about the offerings from Holy Grail Steak Co. is that they offer Japanese wAYGU, American Waygu, and Australian Wagyu. I love the packages offered by Holy Grail Steak Co., too, because they make ordering intimidating meat like Wagyu a lot less intimidating. After all, where else could you find a package of American Wagyu mixed with grass-fed burgers for $20?
Sure, ruining a $50 steak is a big deal, especially if you aren't super confident with your cooking skills. But most people know how to cook burgers and aren't afraid to whip out their favorite grilling accessories to do so. I love how much more accessible Holy Grail Steak Co. makes Wagyu!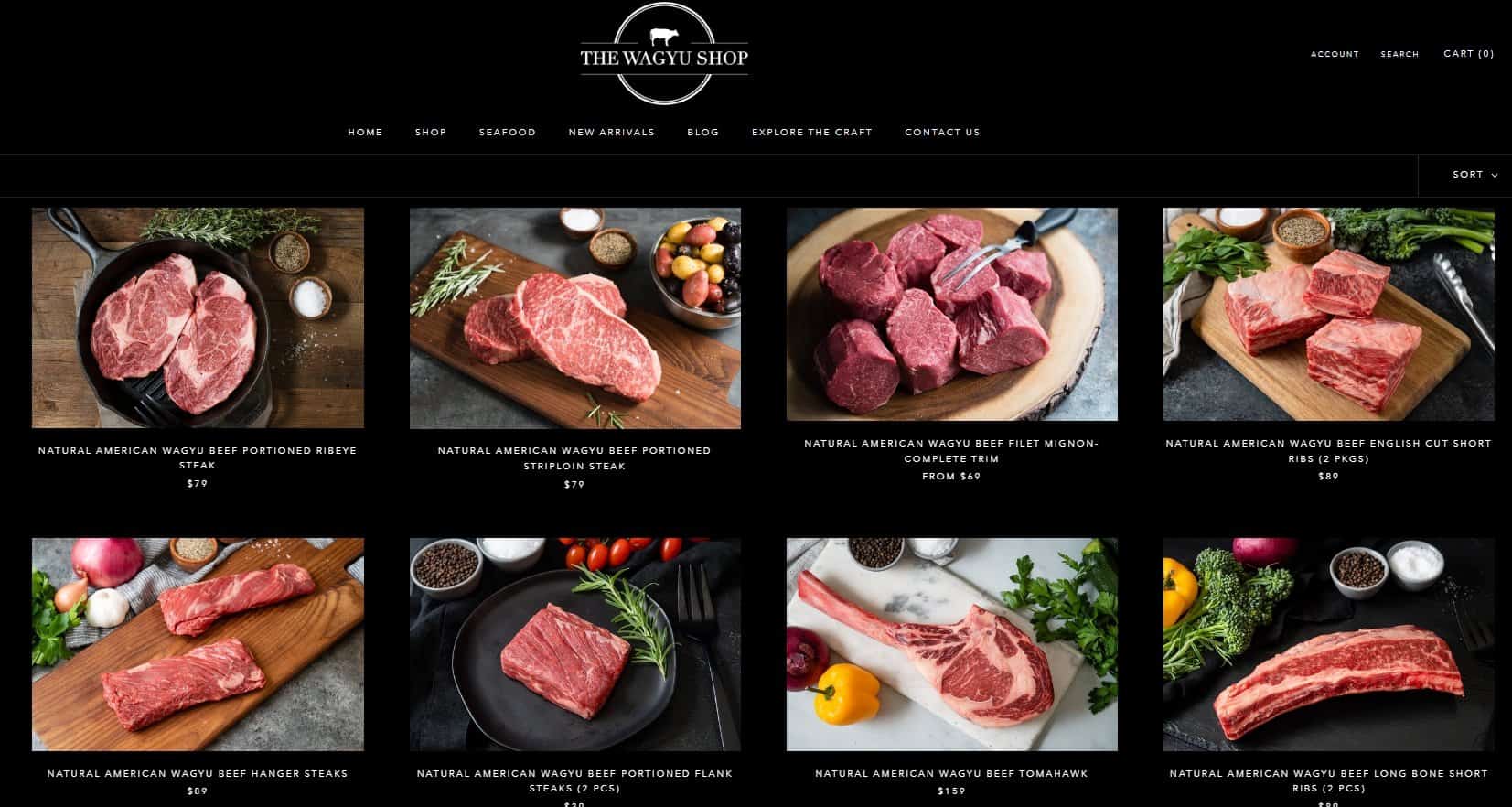 Best if you're looking for a life-changing Wagyu experience
A5 options to chose from
$$$
The Waygu Shop provides an exclusive dining experience. When you go on the website for the first time, you'll see exactly what I mean. C'mon, even the site itself is sexy. I don't think I've ever seen pictures of meat look so classy and high-end. I almost wondered if I was rich enough to even be looking at the website. At least, that was until I saw the pricing!
The Waygu Shop is your one-stop shop for all things related to Waygu. The Waygu Shop has Hokkaido Wagyu,Kobe beef, Miyazakygyuo, Motobu Gyu, Olive Wagyu and Takamori Wagyu. All of the beef offered at The Waygu Shop is A5, and they have some really wild cuts of Waygu.
Have you looked around for wagyu beef stew cubes? Well, look no further than The Waygu Shop! They even have a whole boneless ribeye for $1,200, in case you were looking to flex Wagyu for a whole party!
I've ordered Wagyu from The Waygu Shop a few times before when I'm looking for more unique cuts of wagyu. I love how The Waygu Shop pays so much attention to detail when sending out their orders and the attention they pay their customers.
In no way do I think the beef offered by The Waygu Shop is cheap. However, I feel like you're buying a whole experience to go along with your order from The Waygu Shop, so know that you're going to shell out a little bit extra. If you're looking for a beef experience that will knock your socks off, then The Waygu Shop is the place to go.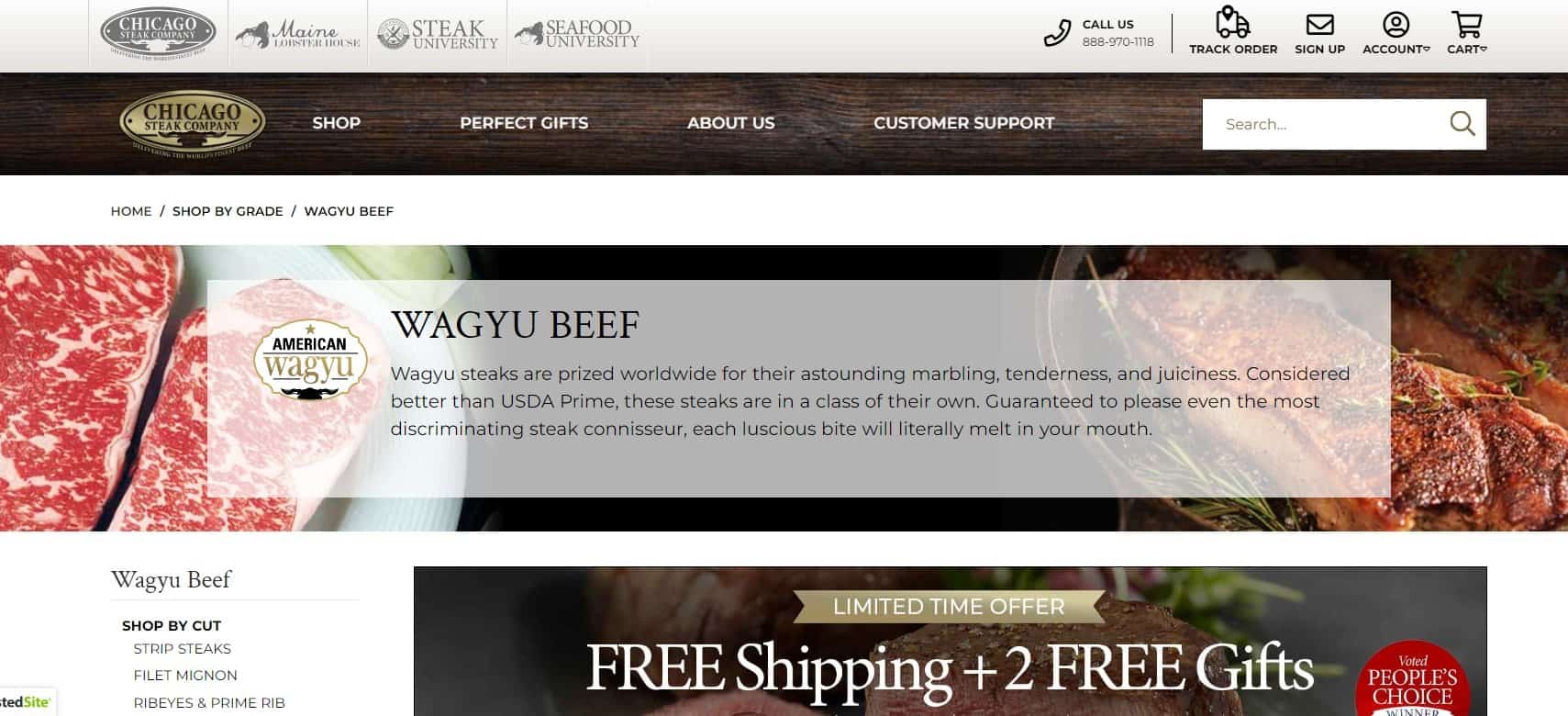 Great if you're looking for a simple ordering experience
Offers aged Wagyu
$$
Sometimes, all of the variety offered by different companies can be really overwhelming. If you're not trying to shop around to make the best meal of your life but instead are just interested in trying a simple wagyu steak, I think the Chicago Steak company makes that pretty straightforward. They offer Kobe beef ribeye steaks between 12 to 16 oz.
On top of the marble score being A4, the Chicago Steak Company ages their ribeye steaks for 4 to 6 weeks to add an extra level of tenderness and flavor to their rib eyes. I think Chicago's take company does a really good job of showing off that they're a high-end online Steakhouse that specializes in premium meats, which is why I love that people tend to trust him for their Wagga stakes.
They have an extensive selection of beef cuts, so if you're interested in trying a couple of high-end steaks, you can't go wrong with the Chicago Steak company.
I do have one recommendation when ordering from the Chicago Steak Company, and that's ordered double the amount that you think you're going to need. They're sizing for their packages is really accurate, but you're going to be really disappointed when you bite into your first take and realize that you're going to have to wait a couple of weeks to get a second order.
The 28-day Aging they use on their steaks has everybody packed with tenderness and flavor that's hard to compare to anything else available on the market.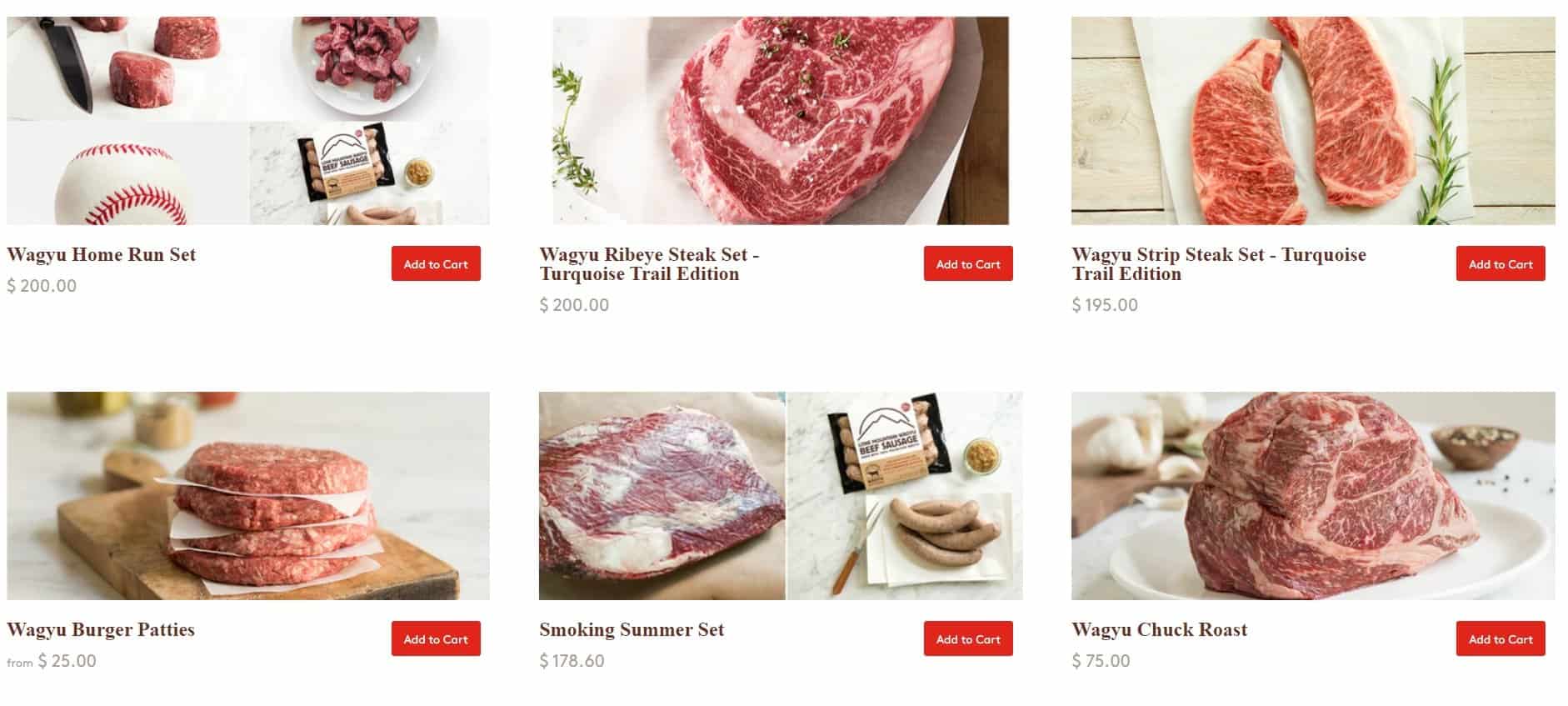 Takes all of the hard work out of your shopping experience
Great variety of recipes available
$$
Lone Mountain Wagyu Knows how overwhelming it can be when shopping around for Wagyu online, which is why they try to simplify the entire ordering experience as much as they possibly can. They're passionate about bringing full-blood wagyu beef that they've humanely raised on a cattle ranch located in New Mexico.
Once you've selected the cuts of wagyu that you're interested in receiving, they'll deliver the same selection straight to your doorstep four times a year. That means once a season, you can count on having Superior cuts of beef at your doorstep.
I love the variety that Lone Mountain Wagyu offers. I've never seen a Wagyu sausage anywhere else besides this website. I also really love how Lone Mountain Wagyu makes wagyu steaks seem a lot less intimidating by offering a great selection of recipes to try wagyu out with. One of my favorite recipes that I've ever tried from this company is the grilled Wago strip steak with compound butter. It was delicious and left my belly super happy after trying Wagyu from Lone Mountain Wagyu for the first time.

Great for someone who wants to try a little bit of everything
Awesome spread of other exotic meats
If you're going to order from Wild Fork Foods, the 'Wild for Wagyu' package is an absolute must-have. Inside this box, you will get a wagyu beef ribeye steak, wagyu beef hanger steak, an A5 wagyu beef in New York strip steak, and 1 pound of 80% lean ground wagyu beef. This really takes all of the thinking out of ordering and allows you to sit back and relax as you bite into a delicious Wagyu steak!
Besides their Wagyu steaks, there are a lot of exotic reasons why I love Wild Fork Foods. I think they're a great company to work with if you're looking to order some unique pieces of meat that may surprise the next dinner guests you have over.
But I really love how easy it is to use the subscription service offered by Wild Fork Foods. I love that I can depend on the pricing that they have in their Wild for Wagyu package, so I always know how much I'm spending and exactly how much I have to cook with.
The cows that Wild Fork Foods uses are crossbred Wagyu cattle raised in Australia. The specific breed of cows used by Wild Fork Foods and their subscription box is known for the high-quality marbling the meat has, which is why Wild Fork Foods only offers wagyu from this cow.
Another thing I really like about this company too is they make it easy to send a gift box. I got a couple of people who have come over and loved the dinners of the I've served them with the wagon cuts I've got Wild Fork Foods.
I've gone ahead and given my friends and family the Wild for Wagyu box online, but I'm able to enter all of the shipping information as a gift. That's one thing that really sets Wild Fork Foods apart for me; they make it easy to share my love of Wagyu with other people!
FAQs
Question: What is Wagyu?
Answer: Wagyu is a breed of cattle that is native to Japan. The word "wagyu" literally means "Japanese cow." These cattle are known for their exceptional meat quality, which is characterized by a high degree of marbling, tenderness, and a unique flavor profile. While I don't think tall beef tastes differently because I'm not a beef connoisseur, there's a huge difference with wagyu beef!
Question: How do I store wagyu beef?
Answer: I don't think you should put wagyu beef in the freezer. As soon as you receive your Wagyu beef, store it in the refrigerator as soon as possible. It should be kept at a temperature between 32°F and 40°F until you're ready to cook it!
Question: How do I prepare wagyu beef?
Answer: I am in no way, shape, or form an expert chef. However, I would recommend you remove your Wagyu beef from the refrigerator and let it come to room temperature for 30 minutes to an hour. Since the flavor of the beef is so fatty and rich, I don't think you need a ton of seasoning. Just a little bit of salt and pepper will truly highlight the natural beauty of Wagyu!
Finding a Wagyu Subscription Box That's Worth the Cost
If you're ready to give Wagyu beef a try, I think the best way for you to do it is in a Wagyu subscription box. All of the boxes I've listed above are wonderful options because they provide high-quality meat at a lower price than any restaurant you'll find. Plus, all of the different cuts of Wagyu offered by the subscription boxes make trying out this highly renowned piece of meat much less intimidating.
All of the services I've listed above are cost-effective, have different price ranges to fit a wide variety of budgets, have quality customer service, and continuously prove that the quality of their needs is worth the price of delivery.
Out of all the options I've listed, Crowd Cow is my favorite. There are a lot of other options available on the crowd cow website, so you don't have to commit to just purchasing Wagyu from this company. You could always add in a Waygu steak and still fill your freezer with meat that your family knows and loves.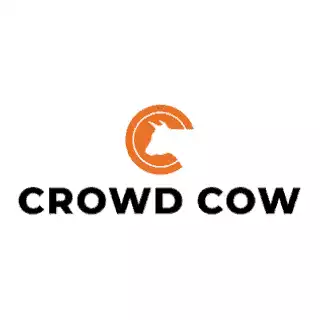 Online Meat & Seafood Delivery | Crowd Cow
Get grass fed steaks, pasture raised craft beef, pastured chicken, heritage pork and more meat you can't find anywhere else ― delivered right to your door.
Build Your Box
We earn a commission if you click this link and make a purchase at no additional cost to you.
Related read