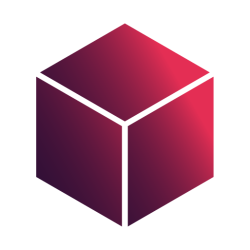 Latest posts by Subscriboxer Team
(see all)
The delicious, exclusive, and (sometimes) elusive quality Wagyu (or Kobe) beef isn't an easy one to find online. Quality – especially for this meat cut – is incredibly important. But it's not like you can inspect in person before you buy online.
So what to do?
Well, our team has tried and tested a wide variety of meat delivery services. We've watched them evolve (and some close) over the years. Since we've received this question from discerning readers, I've created this handy reference list (updated frequently), with the best Wagyu meat delivery services online.
Without further delay…
Summary: Crowd Cow is one of our favorite meat delivery services in general, due to their availability, quality, and shipping standards (shipping properly is half the battle). Crowd Cow even made our list as one of the top 3 organic meat delivery services (across all meat categories). But Wagyu is where they really stand out.
Crowd Cow Advantages
Large dedicated selections of Wagyu cuts (see this impressive page), highlights include

Wagyu Prime Rib, Wagyu New York Strip, Wagyu Rib Caps, Wagyu Rib Eye, Wagyu Brisket, Wagyu Striploins, Wagyu Chuck Eye, Wagyu Chuck Steak, and Wagyu Filets
Select rare cuts (depending on availability) of Kagoshima Wagyu, Hokkaido Wagyu, Miyazaki Gyu Wagyu, and the elusive Olive Wagyu

Selections from 6 regions of Japan, including the famous Kobe region
All officially certified A5 Wagyu (with the receipts to prove it!)
Excellent shipping standards, insulated boxes, dry ice, fast shipping times
Great selection of lower priced "Wagyu Cross" varieties, including burgers, hot dogs, and popular American cuts (note: they actually label their cuts "Wagyu Cross" unlike many competitors, and feature them in a whole different section here)
Great variety packs if you don't know quite what you want OR can't decide and want a sampler
Excellent selection of poultry, fish, pork, and specialty meats if interested
Crowd Cow Disadvantages
Rare cuts (like Olive Wagyu) are not always in stock and tend to sell out like a "limited release"
May be hard to pick because there are so many different options and packages
Related Reading:
Summary: Holy Grail Steaks specializes in hard to find, sought after premium cuts. Their Wagyu selection is especially in depth & worth reviewing.
Holy Grail Steaks Advantages
Deep selection of certified A5 cuts, including:

Sendai Wagyu cuts, Hida-Gyu cuts, Kagoshima cuts, Maezawa cuts, Hitachi-Gyu cuts, Murakami Wagyu, Miyazaki Wagyu, Hokkaido Wagyu, Omi cuts, and BMS 12 Wagyu.

Rotating "ultra rare" offerings (like Omi, Hokkaido)
Frequently offering free shipping deals & always free shipping over $199
All popular cut varieties, including filet mignon, strip steaks, chuck eye, top round, bottom round, ribeye, and sirloins
Also carries "American Wagyu" and "Australian Wagyu" crossbred varieties (great burger selection)
Also sells authentic Kurobyta Pok
Holy Grail Steaks Disadvantages
Due to popularity of their selection, Wagyu runs out of stock quickly so some sold out listings
Only ships to the lower 48 US states (not Alaska, or Hawaii)
Summary: Market House is new on my radar, but well worth checking out for their premium American Wagyu cuts, specifically Sakura variety Wagyu.
Market House Advantages
A great selection of high quality American "Sakura" Wagyu from Japanese bloodlines

Cuts include strip steak, tenderloin, ribeye, chuck roast, and ground beef

Excellent value for the money (much less expensive – see here), if you don't need the "A5" certification from Japan
All grass fed beef with sustainable agricultural practices
Also carries sustainably raised poultry, pork, and wild caught seafood selections
Sourced from local US-based farms
Market House Disadvantages
Not actually imported from Japan or certified A5
Only carries the Sakura Wagyu variety
Summary: Chicago Steak Company has a long history in the industry procuring some of the best cuts at affordable prices. Their Wagyu selection is quite extensive, and among the better values for bulk orders.
Chicago Steak Company Advantages
Frequently offer promotions that can be combined
They've mastered direct to consumer shipping standards and quality (e.g. no spoiled meats on arrival)
Classic cuts like ribeye, filet mignon, strip steak, tenderloin and sirloin
Wagyu burger selections, Wagyu hot dogs, and even Wagyu ribs
Generally ships within 5-7 days
Extensive "other" meat selections, ideal for bundling larger orders
Chicago Steak Company Disadvantages
Not much information on how they document "A5" beef vs "Wagyu style" beef cuts
No information or certifications around sustainability, grass fed, or organic meat options (assume none)
No regular free shipping options
Summary: D'Artagnan is a long-time wholesale meat supplier, recently transition to delivering direct to consumer. As such, they generally have a great selection of meats and attractive prices, including Wagyu options.
D'Artagnan Advantages
Wide selection of popular "Wagyu style" meats at very affordable prices

Cuts include short ribs, strip steak, filet mignon, ribeye, skirt steak, eye round, hanger steak, bavette steak, chuck flap, tenderloin, burger patties, tri tips, and ground beef

Authentic Japanese A5 cuts include ribeye and striploin (as of this writing)
Antibiotic and hormone free meat
Ships to all 50 states, better distribution than most Wagyu providers
Free shipping on large orders
Huge selection of other specialty meats and hard to find produce
D'Artagnan Disadvantages
There broad selection primarily extends to "Wagyu Style" with some US based breeding lines, with only limited A5 selections
Summary: Steaks and Game is an expansive rare and exotic meat marketplace, specializing in online selection and delivery. Their Wagyu selection is second to none and they can even customize Wagyu cuts for you.
Steaks and Game Advantages
Extremely broad selection of popular Wagyu cuts, including:

Ribeye, T-bone, Flank, Sirloin, Tenderloin, Prime Rib, Brisket, Tri Tp, Hot Dogs, and Burgers

Some harder to find cuts like Chuck Eye Roll, Tail Flap, Cheek Meat, Top Blades, Knuckles, and Beef Tails
They offer a unique "Cut to Order" selection, which is not something I've seen anywhere else
MS3 thru MS10 marbling scores available (for most cuts)
Significant bulk discounts, they also offer a wholesale program if you can handle the volume
Plenty of interesting rare game cuts, if you are into that, including Antelope and Turtle!
Steaks and Game Disadvantages
Delivery times can be a bit longer than peers, especially for Cut to Order selections
While they have some direct from Japan Wagyu, most of their inventory is Australian Wagyu
Summary: Thrive Market is best known as a high quality online natural foods market, but they have a nice (under the radar) selection of Wagyu cuts. It's not their specialty per se, but they have a great supply chain and have mastered the art of shipping fresh produce, safely, to consumers.
Thrive Market Advantages
Members save extra (on all produce), but provides a sneaky discount for premium Wagyu (when in stock)
Cuts include Ribeye, Top Sirloin, New York Strip, Beef Filet, and a variety of ground beef options
New Thrive Market subscribers get 30% off their first order, again another sneaky way to get a STEEP discount on Wagyu (even if you order just once and cancel)
Certified organic and non-GMO meat selections
Low price guarantee, if you find similar cuts cheaper elsewhere they'll match it
They also include a Wagyu starter box, but I haven't ordered this yet so not sure what it really looks like
Thrive Market Disadvantages
Not a huge selection of cuts or Wagyu varieties
Most of the cuts come from New Zealand, so not authentic Japanese Wagyu for the purists out there
Wagyu isn't their specialty, so no extra support like you'd get from a specialty butcher (even online)
Related Reading:
Summary: Fossil Farms is an excellent provider of hard to find and exotic meats (ostrich anyone?) and, yes, they carry a nice selection of Wagyu beef with relatively fast shipping times.
Fossil Farms Advantages
Selection includes Wagyu Ribeye, Strip Steak, Ground Beef, Beef Patties, and Skinless Hot Dogs
Their Wagyu Truffle Burger is absolutely delicious and something that I haven't seen carried elsewhere
While their authentic Japanese Wagyu selection is often limited, they tend to carry a wonderfully marbled certified A5 Wagyu strip steak here
Fossil Farms offers a Rewards Program for frequent shoppers to save ($1 spent = 100 points)
Locally owned and operated out of Boonton, New Jersey
Excellent selection of a wide variety of other meats, including hard to find exotic meats (can be a one-stop shop for all of your butcher needs)
Fossil Farms Disadvantages
Authentic A5 Wagyu selection comes and goes, generally limited
Wagyu selection overall isn't as robust as other vendors
Related Reading:
Summary: Omaha Steaks is one of the oldest meat delivery services out there, originally getting it's start as a classic mail order service. They've since moved online and provide among the widest arrays of specialty meat products on the market. They do offer bulk Wagyu of the American crossbreed variety. Good for cost savings, but probably not for Wagyu purists.
Omaha Steaks Advantages
Steep discounts when you order in bulk (e.g. 8 Wagyu ribeye 9 oz. steaks for $600)
Omaha Steaks offers Wagyu (American crossbred) Ribeye, New York Strip, Filet Mignon, and Burgers
Ships quickly, often within 5-7 days
Frequently offers seasonal promos and coupon codes (via email)
Often includes free items like hot dogs, burgers, chicken, etc…
Omaha Steaks Disadvantages
Not certified Japanese Wagyu, just Wagyu "style"
Limited sourcing information
Few organic, grass fed, or pasture raised options or certifications
Related Reading:
Summary: Meat N' Bone carries some of the broadest selection of certified Wagyu meats out there, including hard to find parts (Wagyu beef tongue anyone?).
Meat N' Bone Advantages
Huge selection of 25+ different Wagyu cuts, with different levels of certification specifically for Japanese Wagyu
Wagyu elections include Osso Bucco, Ribeye, Tri Tip, New York Strip, Truffle Tomahawk, Flank, Tenderloin, Striploin, Porterhouse, Prime Rib, Filet Mignon, Shabu Shabu, Sirloin Roast, Round Roast, Picanha, Flap Steak, Beef Back Ribs, Flat Iron, Beef Belly, Rip Cap, Dry Aged Ground Beef, Burgers, and even Wagyu Beef Tallow
Transparent grading of meat quality, using the Japanese, Australian and US standards
Japanese breeds include Olive Sanuki, Miyazakigyu, and Miyazaki-Gyu Wagyu cuts
South Florida same-day delivery (they have 3 local locations) and priority shipping to the Southeast (usually 24 hours), including as far north as West Virginia and west to Arkansas
Meat N' Bone Disadvantages
Not many discounts for ordering in bulk, better for one-offs or hard to find cuts
Shipping times and rates increase outside the Southeast, particularly to the Midwest and West
Summary: DeBragga offers a great selection of both American Wagyu and Japanese Miyazaki Wagyu cuts. Their selection is high quality, mainly consisting of the most popular cuts, but often offering value packs (2, 4, etc..) for cost savings.
DeBragga Advantages
All the popular cuts, including Wagyu Filet Mignon, Strip Steak, Ribeye, Tenderloin (whole and filet), Rib Chop, Flat Iron, Top Sirloin, Brisket, Tenderloin Roast, Burgers, and Ground Beef
Selections include American Wagyu style beef, Australian Wagyu, and Japanese Miyazaki Wagyu
Longstanding family run butcher with excellent track record out of New York
Great sampler & gift sets to try a bit of everything
Good value in their 2 packs and 4 packs compared to peers
Also sells other meat products including poultry, pork, and lamb
Offers a wholesale option for regular orders or distributors
DeBragga Disadvantages
Only Japanese Wagyu is Miyazaki label
Limited promotions & sales
Summary: Allen Brothers is a more recent entrant into the online meat delivery market. They promise a wide selection of Wagyu cuts in different sizes. Inventory can sell out quickly, so may not be the most reliable for regular shipments.
Allen Brothers Advantages
Dedicated section just for Wagyu meat selections
Broad Wagyu selection, including Wagyu Ribeye, Tenderloin, Steak Hotdogs, Brisket, Snow-aged Beef, Flank Steak, Beef Bacon, Tenderloin Roast, Top Sirloin, Beef Back Ribs, Ground Beef, Strip Steaks, Short Ribs, Teres Major, Tomahawk Ribeye, Eye Rib (center cut), Boneless Rib Roast, Skirt Steak, and Beef Cheeks
Carries authentic Japanese Miyazaki A5
Frequently offers seasonal discounts for bonus steak and Free Shipping on orders $250 or more
Allen Brothers Disadvantages
Can run out of stock on some popular Wagyu selections, hit or miss
Mainly carry American style Wagyu, Japanese Miyazaki A5
Does not ship on weekends
Related Reading: Allen Brothers vs Omaha Steaks.
13. Wild Fork Foods
Summary: Wild Fork Foods offers high quality meats (including Australian and Japanese Wagyu), at affordable prices. They don't have the widest selection, but what they do have is high quality, fairly priced, and ships quickly (particularly to the Eastern half of the US).
Wild Fork Advantages
Offers a membership for $2.99/month in exchange for free shipping on orders over $35 (same day in many markets)

Reasonably priced authentic Miyazaki Wagyu and Australian Wagyu
Wide array of popular cuts including Ribeye, Sirloin, Strip Steak, Hanger Steak, and Flap Steak
Faster shipping than most competitors, with same day or next day in most markets
Wild Fork Disadvantages
Wild Fork doesn't deliver everywhere so be sure to check your zip code first
No other Wagyu varieties beyond Miyazaki
Inventory can vary (about 20% out of stock at the time of this writing)
Evaluation Criteria for Wagyu Beef Delivery
So what are some telltale signs of a quality online Kobe or Wagyu meat provider online? This is the criteria I look for:
Brand Reputation: This includes both the number and rating of reviews. Generally speaking, I'll trust 50 4 start reviews as being a better barometer than 5, 5 start reviews. It's hard for a brand to manipulate quantity and a handful of negative or mixed reviews is reassuring IF users self qualify aspects they didn't like. It's also important to look beyond just the site, unless there's some sort of third-party validation authority. Look for signs of fake reviews before trusting a sites self-hosted review system.
Length of Time in Business: There are many fly by night meat delivery services, some just white-labeling generic meat suppliers. If the online service is new, looking for an off-line track record. Many reputable meat brands ARE coming online, so the historical thread might appear new.
Transparency: Put simply, does the brand offer any certifications for their beef? What is the sourcing story? Ideally they can name the farms or certifications to back up their claims to quality. If there's NO discussion of sourcing methods, buyer beware!
Price: Some online meat delivery services are just marking up prices. It's true that the cost to deliver might be higher in many markets, but we compare our selections against ALL of the similarly positioned online competitors to give a fair assessment.
Shipping Standards: A supplier might offer great cuts of Wagyu, but if their shipping processes are delayed OR improperly packed, shipped, or delivered, your end result can be spoiled, or sub-par. We check each service (and even do unboxings) to assess the shipment quality and mechanism.
Testing: We try each service we review. Some services we've tested are not great, and we aren't afraid to share that.
Wagyu vs Kobe Beef
There's a lot of loose terminology tossed around about "Kobe beef" or "Kobe style", but the truth is that Wagyu and Kobe are not necessarily related.
Kobe just refers to the region where the beef was raised. It's the equivalent to saying "Texas Beef". The Wagyu name refers to the TYPE of cattle, which of course can be bred anywhere but require detailed record keeping of genetic lineage (and there can be various dilutions and variations).
For a beef to be "true" Kobe beef, it has to be certified as such, coming from the Kobe region of Japan. When you see "American Kobe" it doesn't mean all that much on it's own.
By way of reference, "USDA Prime" beef rating is given to only 3-5% of domestically produced US beef, but Wagyu breeds can secure a USDA Prime rating 90% or more of the time.
Final Cut: So What's the Best Wagyu Delivery Service Online?
If the rank ordered list up top has narrowed down the finalist, but you still are stuck deciding, here are some specific cases where I'd go with one service in particular:
Further Reading on Where to Buy Premium Meat Online: