Latest posts by Erin Jamieson
(see all)
Back in 2012, I was an undergraduate student, busy juggling classes, a part-time job, and trying to stay healthy. It was that same year that Blue Apron started delivering meals- and probably the first time I became aware of alternatives to either take-out or grocery shopping.
But, with more limited menu options and meal delivery competitors, I assumed that buying groceries or eating on campus was cheaper, and put it out of my mind.
Over a decade later (I can't believe it's been that long), things have changed. Meal delivery boxes are making an impact in more ways than ever, and now you have options for everything from organic meals to classics like gnocchi.
Some even accommodate health conditions like low carb/ low glycemic meals for diabetes. And there are even cheaper options, like Dinnerly, that say they offer better deals for anyone who needs a budget menu.
Today I'm doing a deep dive into the true differences between Blue Apron vs Dinnerly, from nutritional value to environmental impact, cost, and overall quality. And some of the factors I compared led me to interesting conclusions.
Do I recommend Dinnerly or Blue Apron more? Read on to find out.
Bottom Line Up Front Summary
Dinnerly and Blue Apron both cut out the time it takes to go grocery shopping and come up with your recipes. But in a direct comparison of the two meal services, I have to recommend Blue Apron for overall value. While I do think Dinnerly is a lot more kid-friendly and cheaper, Blue Apron's standards for sustainability and premium ingredients are hard to beat.
Their meals are unique and closer to restaurant quality, with plenty of healthy and colorful options for different lifestyles. Plus, Blue Apron has an excellent guarantee policy that Dinnerly can't match.
Main Differences Dinnerly vs Blue Apron
Dinnerly focuses on kid-friendly, American classic meals, while Blue Apron has more upscale and unique menu options
Dinnerly has low-carb and low-calorie options, while Blue Apron has Weight Watchers-approved meals and meals for diabetics
Dinnerly is one of the most affordable meal services, while Blue Apron has excellent sourcing standards for higher-quality ingredients
Dinnerly vs Blue Apron Compared: Which is the Better Choice?
From food quality and ingredients to customer service and delivery, here are the honest pros and cons of Dinnerly vs Blue Apron. I was interested going into this review, because Blue Apron has a longer history, while Dinnerly has earned attention from its low price per meal.
I wondered if a lower cost meant sacrificing quality and if Blue Apron has any advantages. What I found out was quite interesting- and not as clear-cut as you might think.
Company History and Mission
Blue Apron is one of the first meal delivery services I heard about, which piqued my interest, all the way back in 2012. Since then, the landscape has changed, with delivery companies coming and going.
So I was interested to compare the ups and downs of Blue Apron vs the newer Dinnerly company- and see who each company is more focused on serving.
Dinnerly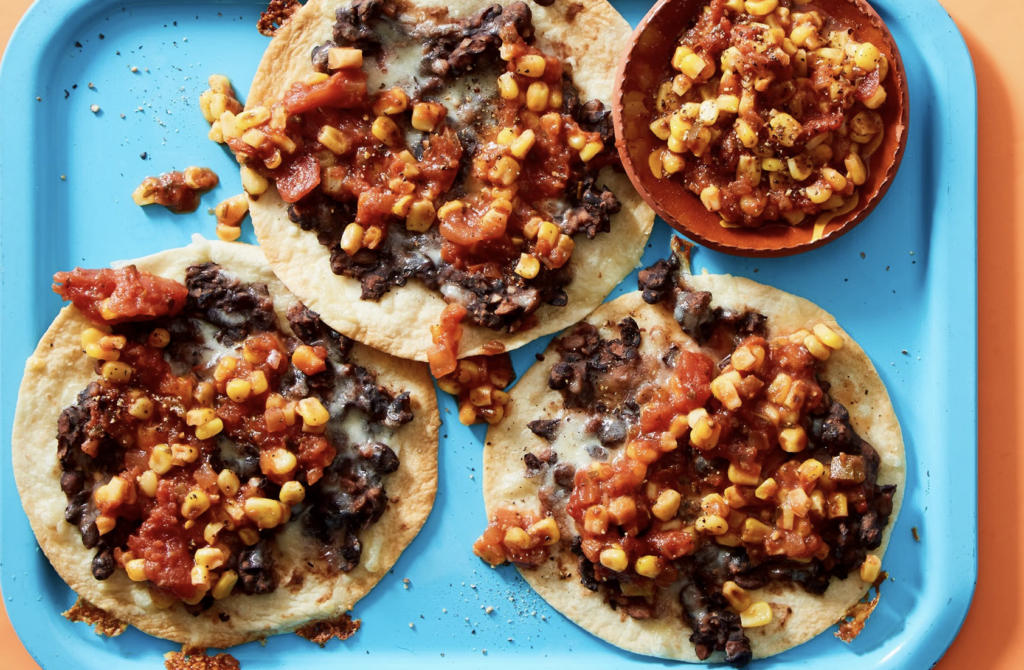 Dinnerly is owned by its sister company- Marley Spoon. Launched in 2017, its mission is pretty clear: provide budget-friendly meals with some healthy options and enough flexibility for working professionals and small families.
I like the simplicity of their message, and, based on their cost per serving, I think they more or less live up to it. Another thing I appreciate? Their emphasis is on easy preparation.
If you're interested in a meal delivery service, chances are you want to save time. Dinnerly does that- but allows you to use fresh ingredients.
Blue Apron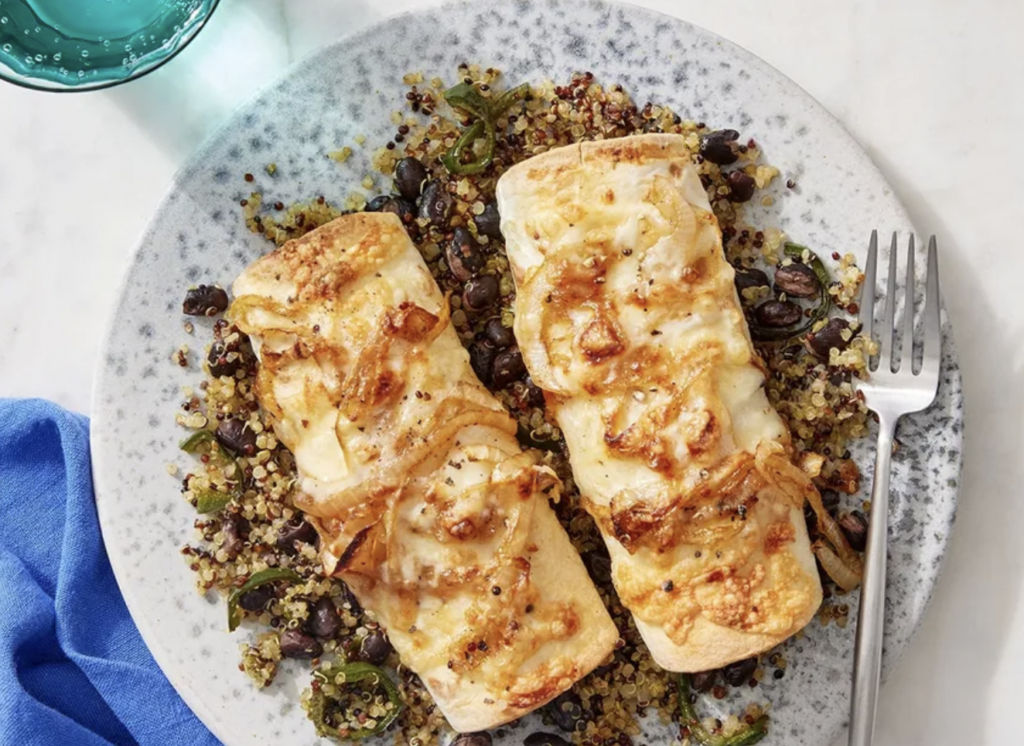 As I said, Blue Apron is one of the oldest Blue Apron meal delivery systems, but it's also gotten a bit quieter in recent years.
Founded in 2012 and based in New York, Blue Apron has been through a lot of changes-especially after it lost around 20 percent of its customers in 2018. But I like their new branding: the emphasis is on higher quality ingredients, working with experienced chefs, and working with their suppliers.
Winner: Draw
There's a lot I like about both Dinnerly's and Blue Apron's current missions. As someone who understands what it's like to be on a tight budget, I appreciate Dinnerly's balance of nutrition, convenience, and price. But I also think Blue Apron has done a nice job f revitalizing its image and showcasing its expertise.
Packing and Delivery
Before I dive into how Dinnerly and Blue Apron meals compare, I want to touch on delivery, refunds, and packaging. The most common way meal delivery companies fall short is in their poor packaging quality or communication for delivery. While no delivery service is perfect, I wanted to see Dinnerly and Blue Apron compared.
Dinnerly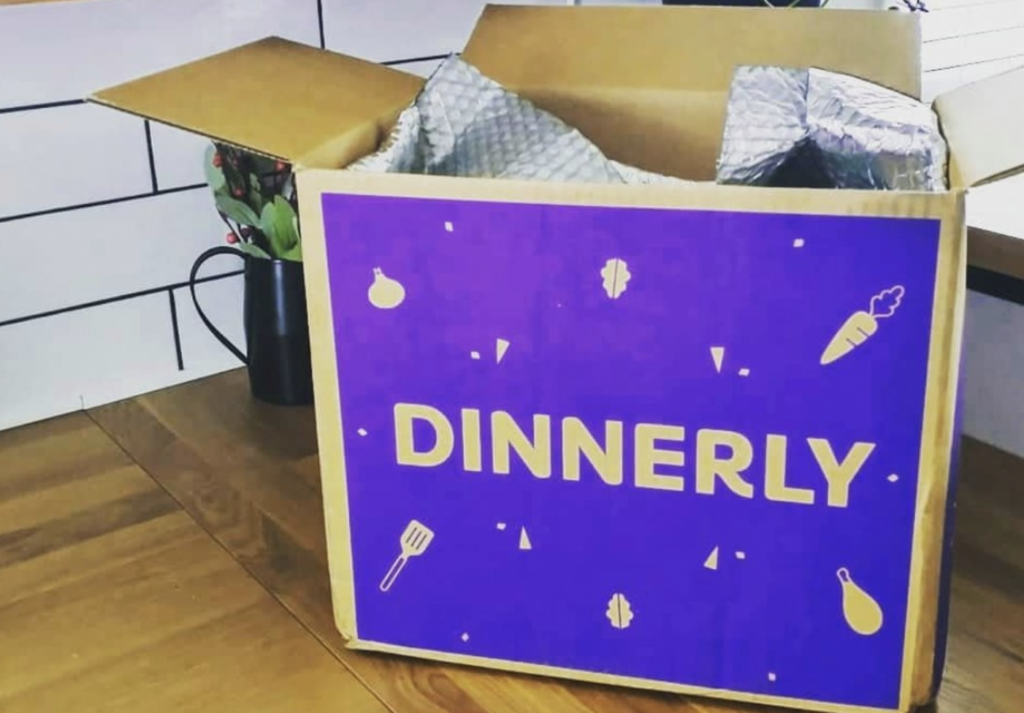 Dinnerly's doing something I love to see: providing recyclable packaging with a lower environmental impact. You'll receive your fresh ingredients in an insulated container, along with dry ice to keep everything cool. I also like the ability to cancel or skip deliveries whenever you need them- but there are some cons.
First of all, I've seen an uptick in customers having problems with leaking packages, even though it's still not the majority of customers. Dinnerly does seem to respond by reaching out to these customers, though the refund policy could be a bit more clear. You might get a partial refund, full refund, or credit- and it's up to their discretion.
Blue Apron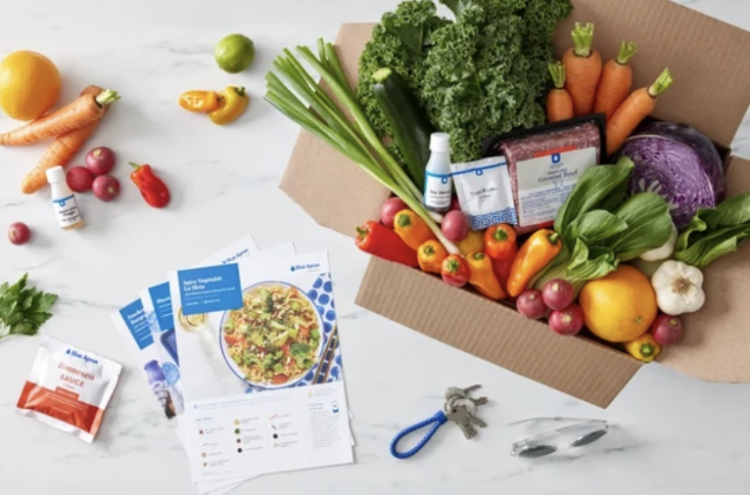 Blue Apron is just as flexible- if not more- as Dinnerly. Not only can you cancel deliveries or change them but you can reschedule them, too. About 85 percent of Blue Apron packaging is recyclable- not as much as Dinnerly's, but still better than many delivery companies.
Every package includes insulated thermal liners, plus ice packs. I didn't see any consistent packaging complaints, and Blue Apron has a 100 percent freshness guarantee for 7 days following delivery.
Winner: Blue Apron
While it looks like Dinnerly is doing more to respond to its complaints, Blue Apron doesn't have the same leaking problem some Dinnerly customers have encountered. On top of that, their refund guarantee is a lot more clear-cut than Dinnerly's.
Subscription Plans
For subscription plans, I look for flexibility above all but of course, I'm also considering pricing per meal, and who each service is best for. I already expected that Blue Apron would be more expensive than Dinnerly, but I wanted to see by how much, and which plan is better for either single households or families.
Dinnerly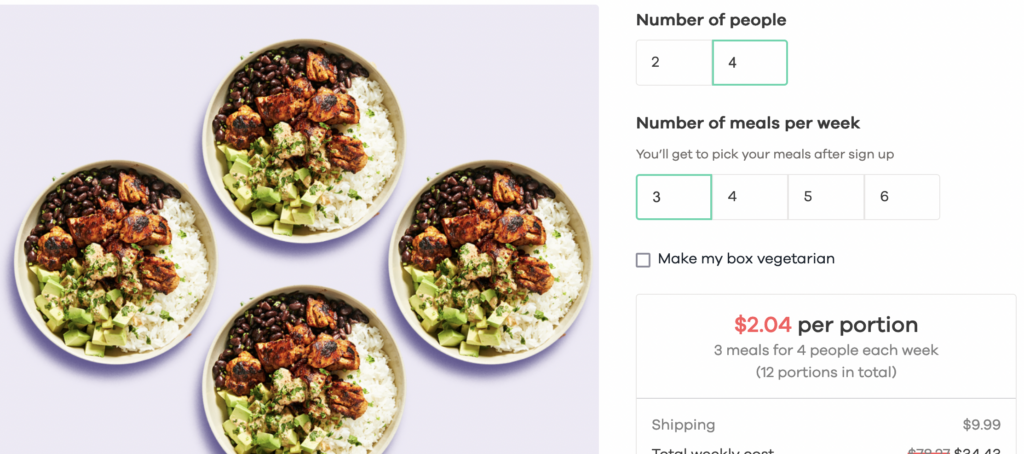 Dinnerly's price per portion is quite competitive, and it's clear they're catering to families. You can select either two or four portions per meal, and receive as few as 3 meals and up to 6 meals per week.
From there, all you need to do is review the weekly menu and select your meals. It's really easy and pretty affordable- just remember to add the flat $10 shipping fee. My one critique is that there's not enough food for a large family, and there's also no option for single portions.
Blue Apron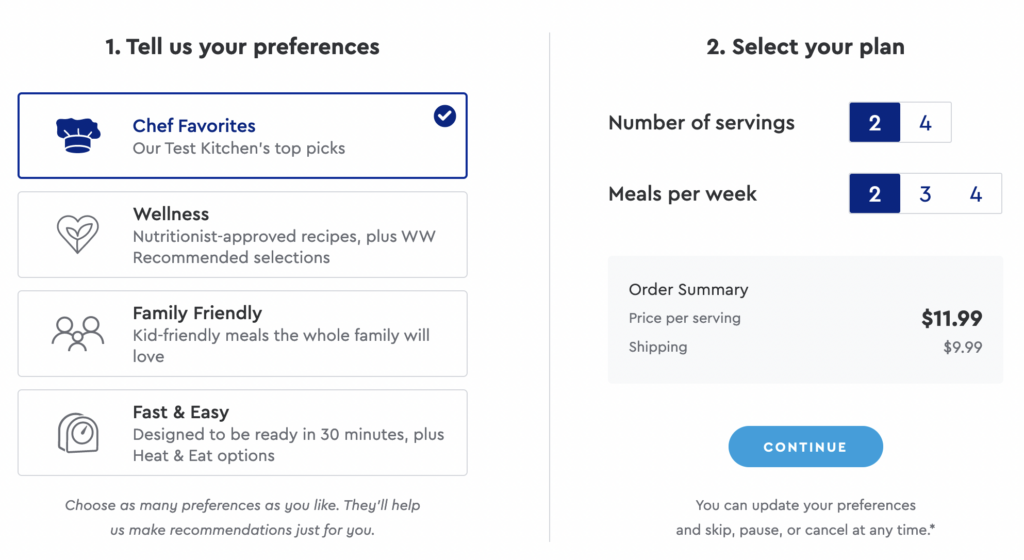 Blue Apron starts by asking about your preferences: chef favorite recipes, wellness (including weight watcher- approved), family-friendly, and fast and easy. What I love is that they aren't limiting you to just one option- you can even select all of them.
This is handy for narrowing down menu options (but keep in mind you can freely select through Dinnerly's plans anyway). From there, the options aren't too different: select either 2 or 4 portions per meal, and 2, 3, or 4 meals per week. The price is a little more than double Dinnerly's, with the same flat $10 shipping fee.
Winner: Dinnerly
It's pretty amazing how much cheaper Dinnerly is- you slash more than half the price per meal, compared with Blue Apron. I'm also giving it the edge here because Dinnerly allows you up to 6 meals a week. That said, just two meals a week from Blue Apron would be a good fit for someone like me, who only has myself and a cat to feed.
Nutrition and Dietary Needs
I want to make something clear up front: neither Blue Apron nor Dinnerly is a weight loss plan, and I don't think either should be seen the way.
Still, I know a lot of people use meal delivery services instead of eating out, so I do want to see nutritious and healthy meals- plus some more hearty options for athletes, growing kids, or more.
And while neither Blue Apron nor Dinnerly is intended for specific dietary lifestyles, I wanted to see how many options there were for things like gluten-free, low-carb, vegetarian, and low-calorie meals.
Dinnerly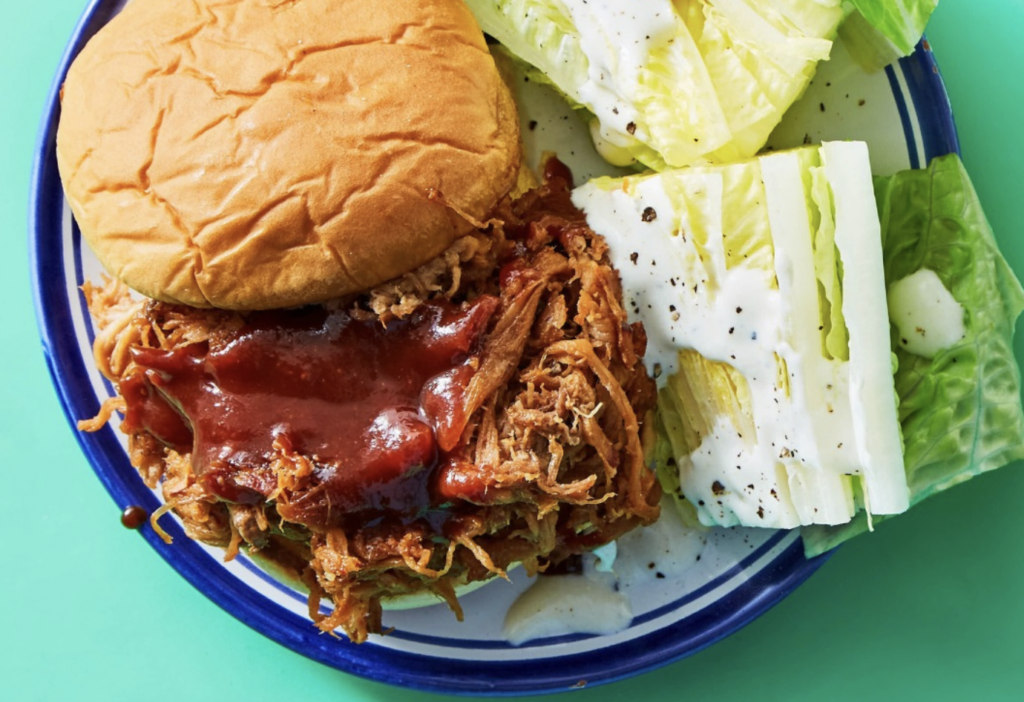 The good news is that Dinnerly has a variety of meal types- and with their tagging system, it's pretty easy to find something. Some labels are helpful- like low calorie, low carb, or 30 minutes or less.
Other options are a bit vague (no gluten added instead of gluten-free, for example, or kid-friendly). They have vegetarian options too, but no vegan options. And, as I'll discuss in a moment, a low calorie is a loose term. Still, Dinnerly has way more options than I'd expect for such a low-cost meal service.
Blue Apron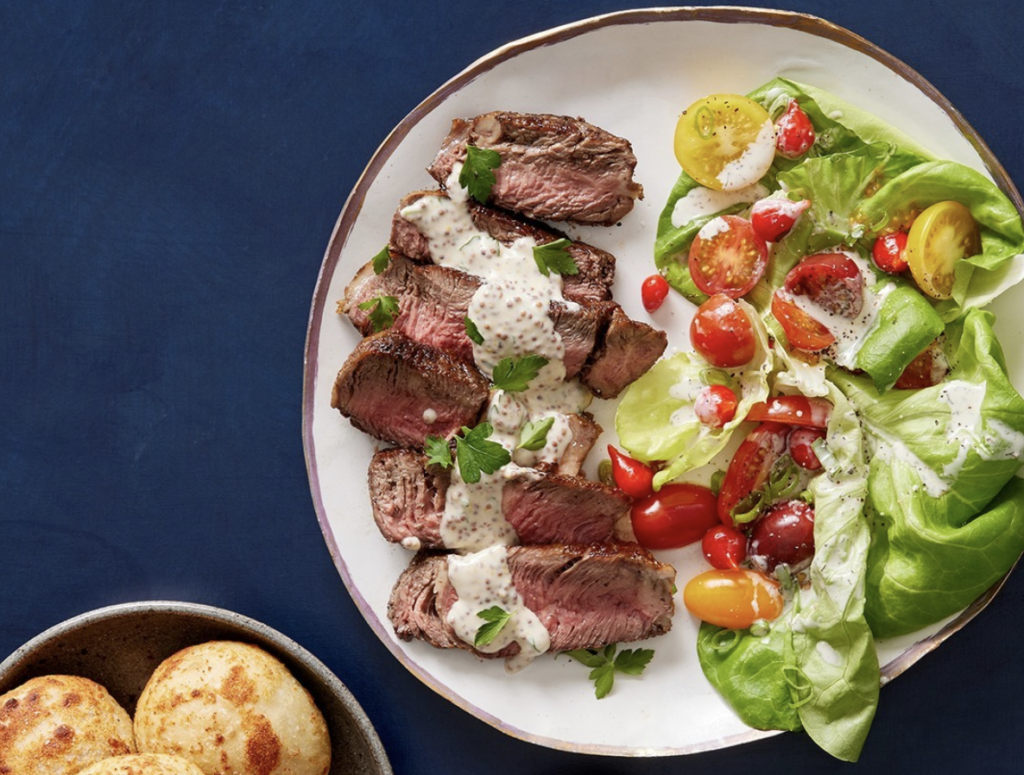 Blue Apron's categories are fewer and a bit more simple: signature, wellness, and vegetarian. Signature recipes don't mean much- they can include anything from wellness or vegetarian categories.
I like that they have carb-conscious options, diabetes-friendly options, and options for anyone following Weight Watchers. I'd love more types of meals- such as gluten-free or dairy-free, but what's there helps select. I do think they should separate diabetes-approved meals from general wellness meals.
Winner: Tie
On one hand, Blue Apron has more precise options for Weight Watchers followers- but Dinnerly accommodates more dietary patterns. While I think both could expand their options, there could be an argument made for either.
Food Quality and Cuisine
Something a lot of meal services fall short on is meal quality and sourcing transparency. If you're just concerned with generally nutritious meals and a good price, this may not be the most important thing to you.
But I do think that higher sourcing standards increase the value of the plan you're paying for. Plus, we all have different tastes, but some of the fun of meal service is discovering different dishes. A little cuisine variety can keep a meal service from feeling bland from week to week.
Dinnerly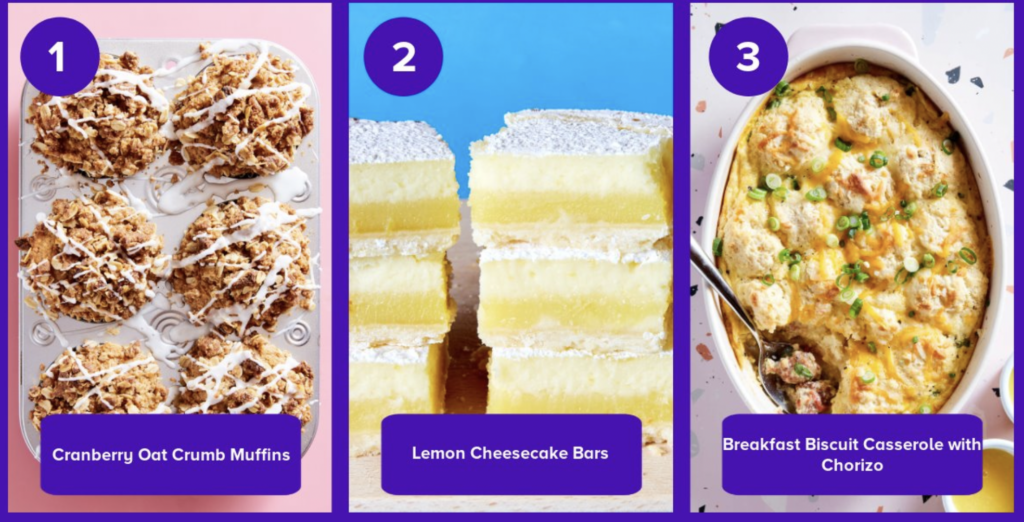 There are a few things I admire about Dinnerly's standards. Their chicken has no added hormones, while the beef is grass-fed. They also add organic options occasionally, which is an unexpected touch.
Nutritionally, Dinnerly isn't a light option, with many entrees hovering around 700 to 900 calories. While there are lighter options, low-calorie is defined as merely having less than 650 calories.
That fits some lifestyles, but may be limiting for others. Dinnerly's sodium tends to be moderate to slightly high- with about 700 mg on average per meal. I like that every Dinnerly entree comes with fresh produce, though I would love to see produce featured a little more prominently.
Cuisine-wise, Dinnerly heavily favors casual American classics as well as American fusion dishes. Think tacos, bowls, casseroles, and a lot of kid-friendly recipes. I like that they also throw in appetizers, desserts, and occasional breakfast options too.
Blue Apron

Blue Apron's sourcing standards are pretty impressive for a conventional food delivery service. Not only is their food free of hormones and antibiotics, but they also work directly with over 100 family-operated, sustainable farms.
Their seafood is certified by the Monterey Bay Aquarium Sea Watch for sustainability. They even list examples of their suppliers and go into more detail about their high sourcing standards and animal welfare policy.
While Blue Apron has both lighter and heartier meals, the average meal contains around 500 to 600 calories- and is overall a bit lighter than Dinnerly's meals. Sodium content is a bit all over the place, with some pretty high sodium options but also a lot of moderate to lower sodium meals.
Blue Apron is a bit more innovative, with options as upscale as pan-seared duck, but they also throw in sandwiches (with elevated flavors) and pre-made, ready-to-eat meals for busy nights. I like the blend of Latin American and Asian flavors- but I could see these meals not being as friendly for picky eaters or kids.
Winner: Blue Apron
Dinnerly has more kid-friendly flavors, but there's no doubt that you're increasing food quality with Blue Apron. While I still admire Dinnerly's push beyond purely conventional meat, Blue Apron's commitment to working with sustainable, small-scale farmers is impressive. Their transparency is among the best I have seen for any meal delivery company.
Reputation, Customer Service, and Complaints
I know this: you can have everything sound great on paper- but if customer service isn't there, it's hard to enjoy something. I wanted to look more deeply into both Dinnerly and Blue Apron's reputations- from customer satisfaction to how they respond to complaints. Here's the truth about how Blue Apron vs Dinnerly compare.
Dinnerly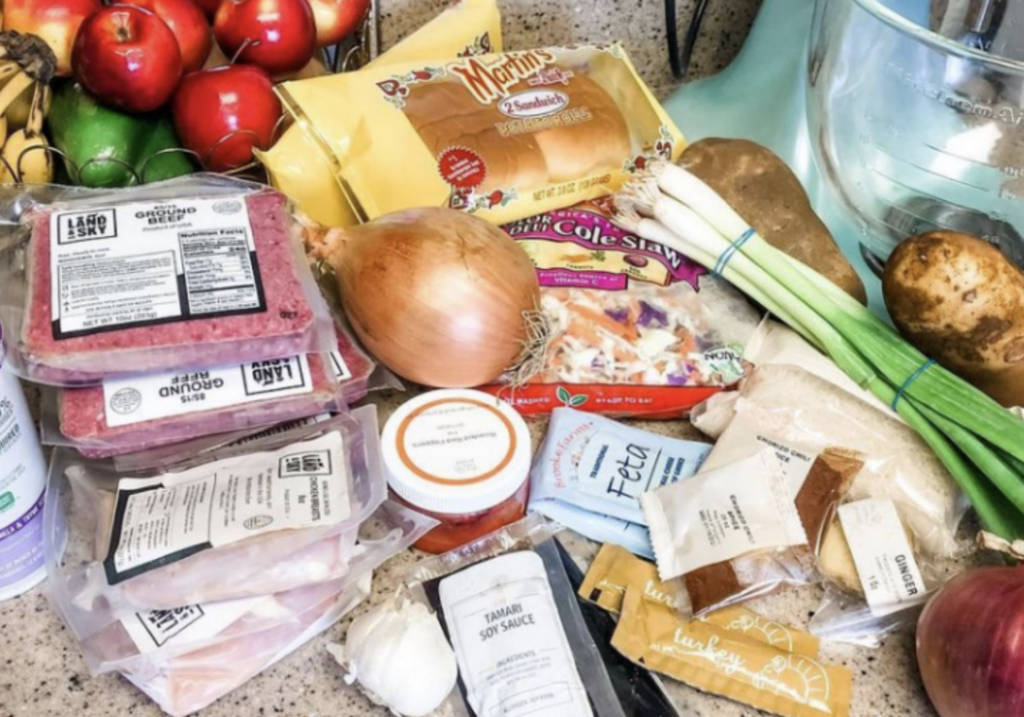 Dinnerly doesn't have a perfect track record: it has a C rating on the Better Business Bureau, and it's had some complaints amongst 10 to 15 percent of customers with its packaging standards.
The good news is that it appears that Dinnerly is reaching out more to those customers and responding. I also am happy to see that the majority of customers are not only pleased with the service but also like the taste and flavor- and ease- of their meal prep.
Blue Apron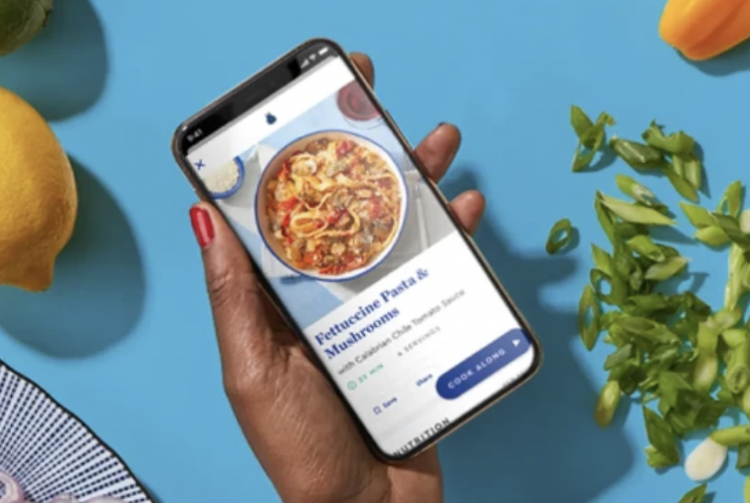 Blue Apron also has serval complaints it needs to work on and has a slightly better (B-) rating on BBB. But they also appear to respond to poor reviews by reaching out to customers- and a lot of complaints I saw were more about how expensive the meal plans were.
Winner: Blue Apron
Neither meal delivery service is perfect, but Blue Apron edges out Dinnerly with slightly higher customer satisfaction averages, and without the packaging issue that mars some Dinnerly meals. Plus, they have a solid satisfaction guarantee, while Dinnerly's is a bit vaguer.
Frequently Asked Questions
Question: Is Blue Apron in Costco?
Answer: Blue Apron, at the height of its popularity, started selling meals through Costco. After a May 2018 launch, all Blue Apron products were pulled from the shelves by November of the same year.
While the change seemed temporary, there still are no products at Costco today, aside from gift cards. It was another sign that Blue Apron's restructuring would involve big cutbacks, including job layoffs and product choices disappearing.
Question: How do I use a Blue Apron gift card?
Answer: Blue Apron gift cards can be used for subscription meal plans. All you need to do is redeem your voucher code, and then credit will automatically apply towards your current plan or a new plan.
The downside is that gift cards can't be used for anything else. Blue Apron sells wine, pantry staples, kitchen tools, and bundles through its Marketplace. At this time, though, a gift card can't be used to purchase any of these items.
Question: How Much is Dinnerly per Ponth?
Answer: The cost of Dinnerly per month depends on the number of portions per meal (2 to 4) and meal frequency per week (up to 6 times). As of mid to late 2022, Dinnerly costs a little under $5 per serving.
Since the minimum order per week is 3 meals at 2 portions each, your minimum cost is $30 per week- but then you need to add $10 flat shipping fees per order. Dinnerly is still one of the or perhaps the cheapest- meal delivery service, but it's important to factor in all costs.
Question: How Long can a Dinnerly Box Sit Outside?
Answer: Dinnerly, like any reputable meal delivery service, ships its food in insulated containers with dry ice to stay fresh during transit, but boxes can't sit outside forever. The good news is that it can last up to about 6 hours outside.
All meat products have to be below 40 degrees Fahrenheit and keep in mind that the 6 hours is assuming an outdoor temperature below 80 degrees Fahrenheit and for a tightly sealed box.
Final Decision: Try Blue Apron (Unless You Have Picky Eaters)
I love that Dinnerly is affordable and kid-friendly, so, aside from the packaging complaints, I see it as a reasonable option for busy families.
However, if you're not too picky on flavors and have a little extra to spend, Blue Apron has some of the highest quality ingredients, especially for conventional (non-organic) meal service. And while it's more expensive than Dinnerly, I still think that Blue Apron is worth the cost. Subscribe to Blue Apron Here.
Final Recommendations: Alternatives to Try
If Blue Apron and Dinnerly don't seem like the best fit, the good news is that there are many other delivery options to try:
Little Spoon: Little Spoon offers kid-friendly entrees, like Mac N' Cheese, with all-organic ingredients and hidden helpings of veggies and fruits.
Home Chef: If you love the model of both Dinnerly and Blue Apron, this is a service to consider. You're set with fresh ingredients and recipes that suit a variety of dietary needs.
Good Chop: This is one of my favorite options for sustainable and high-quality meat and seafood.
Exclusive Offer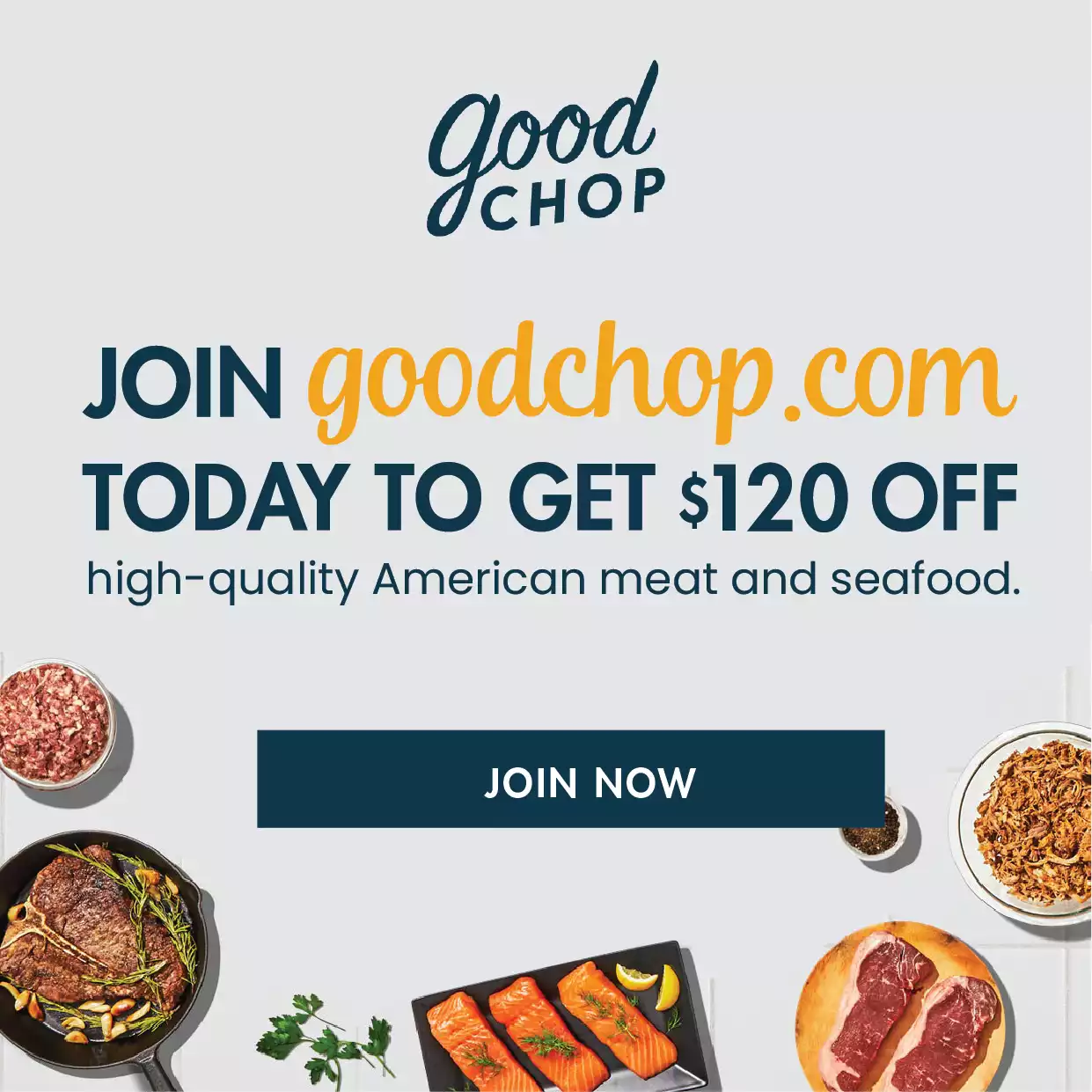 Recommended Reads: