Latest posts by Erin Jamieson
(see all)
In the past few years, I've come to accept that cheaper isn't always better- and that's especially true for something as important as what we eat. But it's always hard to balance quality with price, and, as someone who's juggling three jobs, it's also pretty tricky to find time to make a nutritious meal daily. That's why seemingly fresh ingredients and recipes delivered to my door are a compelling option this year. 
Dinnerly and Marley Spoon are not only two of the most popular meal delivery services: they are also related. Marley Spoon is the parent company for both, and both offer seemingly appealing fresh ingredients. Whether you're interested in a comforting meal like enchilada or looking for a more upscale menu, both of these boxes save you some time. 
But in this direct comparison, I'm giving you an honest look at both companies to tell you which delivers quality, customer service, and delicious meals. Here's what I think about Dinnerly vs Marley Spoon- and which I'd recommend most. 
Bottom Line Up Front Summary
Dinnerly and Marley Spoon certainly have some things in common, but it's pretty clear that each meal delivery service has a different target audience. That said, I would recommend Dinnerly. Aside from some packaging complaints, there's a lot I like about this service. It's affordable, helpful for young families, and gives you a pretty good variety of options, all for a fraction of the cost of Marley Spoon. 
Main Differences Between Marley Spoon vs. Dinnerly 
Marley Spoon

includes updated recipes from Martha Stewart, whereas

Dinnerly

has more casual American food 

Marley Spoon

offers more light options, whereas

Dinnerly

offers comfort dishes, appetizers, and desserts

Marley Spoon

offers more upscale dishes, whereas

Dinnerly

is more affordable 

Marley Spoon

has had complaints about a lack of customer service response, whereas some

Dinnerly

customers have faced packaging issues. 
Dinnerly or Marley Spoon: Honest Comparison
Dinnerly and Marley Spoon may be sister companies, but in my review of both, I'm uncovering the key differences and diving into the pros and cons of each service. While both Dinnerly and Marley Spoon pride themselves on fresh ingredients and quick preparation, here's my take on which service is more worth your money. 
Company Philosophy & History 
I get it: this isn't the first issue you probably think about when trying to choose a meal delivery service. Yet, because Marley Spoon and Dinnerly are related, I thought it would be enlightening to showcase the key differences- and similarities- in their history and mission. I also think it's rather revealing to whom each service is trying to cater. 
Dinnerly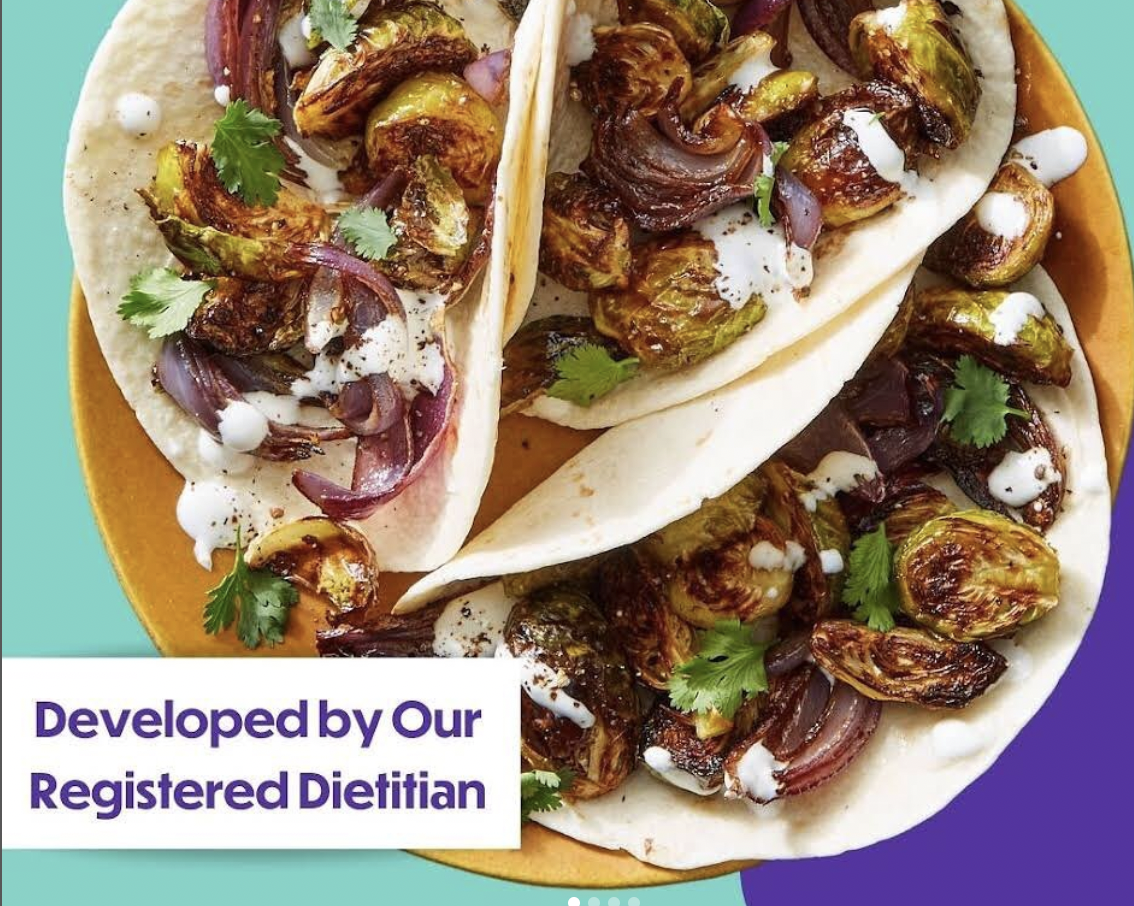 Dinnerly started up in 2017 in response to a demand for more affordable meal delivery options. At the time, it was about half the price of most major competitors, and it was just one of the cheapest options. I like the general message: making healthy food more accessible and less of a luxury. With phrases like 'weeknight cooking' and 'fast, easy, tasty meals' it's pretty obvious that the focus is on practical and cost-effective meals. 
Marley Spoon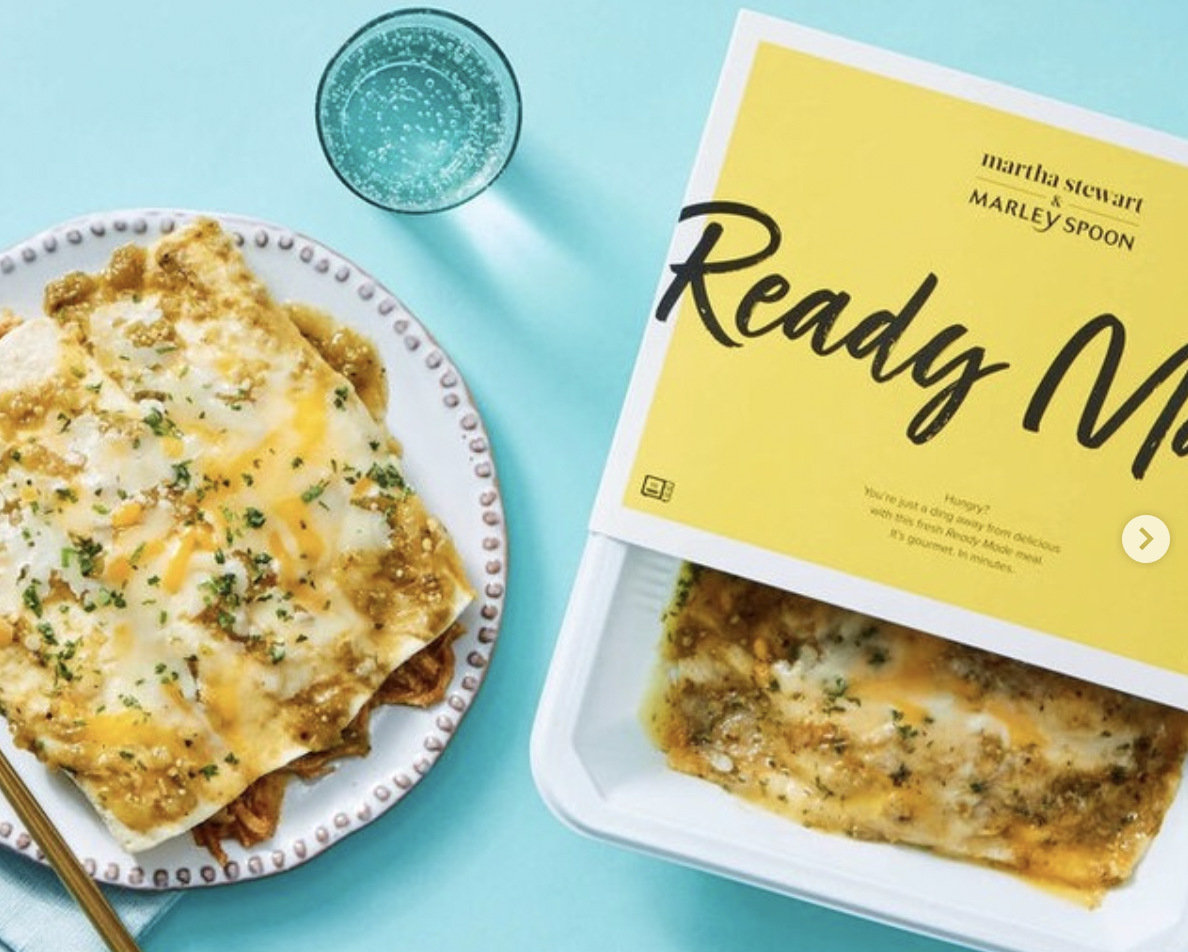 Marley Spoon started up 3 years earlier, in 2014, and, despite having the Martha Stewart name attached to it, it's headquartered in Berlin (with locations in the US, Australia, and Europe). Inspired by a restaurant- Marley's- the focus was on elevated but still easy cooking, with high quality and sustainable ingredients. 
Winner: Draw 
Both companies are owned by the same CEO, and I like how both have a simple but helpful mission of bringing fresh meals to more people on weeknights. Marley Spoon has a more upscale approach, while Dinnerly is better for tight budgets. 
Delivery and Shipping 
The worst experiences I've ever had from ordering any kind of online delivery had less to do with the product quality and more to do with delivery: cartons of ice cream arrived entirely melted. The problem: no company can guarantee delivery will go as planned. But I do expect to see policies for refunds, insulated packaging, tracking options, and some flexibility. Here's what you need to know about both Dinnerly and Marley Spoon. 
Dinnerly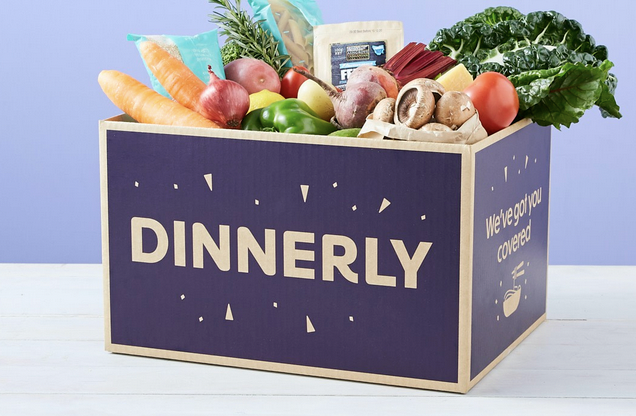 Even though Dinnerly is a budget-friendly service, I like that its packaging is meant to be recyclable, with an insulated liner plus a foil shell and ice packs to keep things fresh and cool. You can track your order online, and they'll deliver to any of the 48 contiguous United States. I checked their terms and conditions and found that there is a refund policy, although it's a little vague. You have to contact them within 7 days, and, depending on your situation, you could be given a full refund, a partial refund, credit, or nothing, Looking into customer complaints, most people receive their orders- but there's an issue of some vacuum-sealed meat products leaking. 
Marley Spoon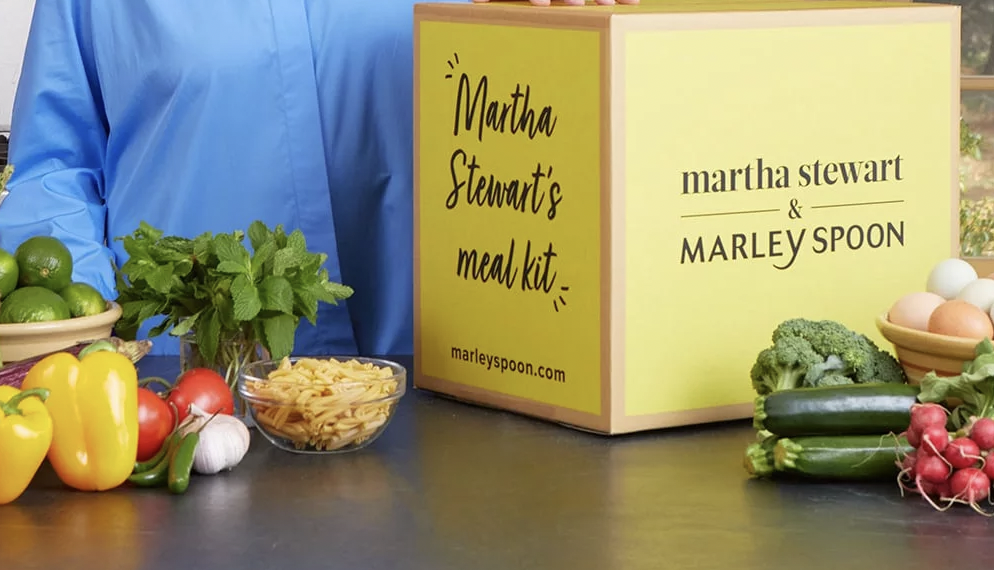 Marley Spoon, as you probably guessed, delivers where Dinnerly does, and is still shipped in sustainable, recyclable packaging. There's an insulated, lined box plus dry ice and a foil pack: pretty similar to Dinnerly's. The terms and conditions for refunds or delivery issues are the same, almost verbatim- but with an added clause that you might need photo evidence of damaged packages. Instead of leaking packages, the most common delivery issue I came across was receiving packages at unusual times (at night) and missing ingredients- as well as outright not getting a package. Keep in mind that this is not the majority of customers- but has happened to around 10 percent of reviewers. 
Winner:  Dinnerly 
While it's not usual for delivery companies to do so, I'd love some more specific circumstances laid out when you're guaranteed a refund. Both companies have a good vision for eco-friendly packaging, but Dinnerly needs to ensure all its packaging is sealed tight enough. The reason why Dinnerly wins in this category, though, is because they appear more responsible for shipping and delivery complaints. 
Subscription Plans 
Cost is always going to be a factor- and Dinnerly and Marley Spoon certainly are different. But I didn't just want to focus on which service was cheaper. I also wanted to think about subscription flexibility- and who it's most practical for. I prefer to see services that offer great options for anywhere from a one-person household to a large family. 
Dinnerly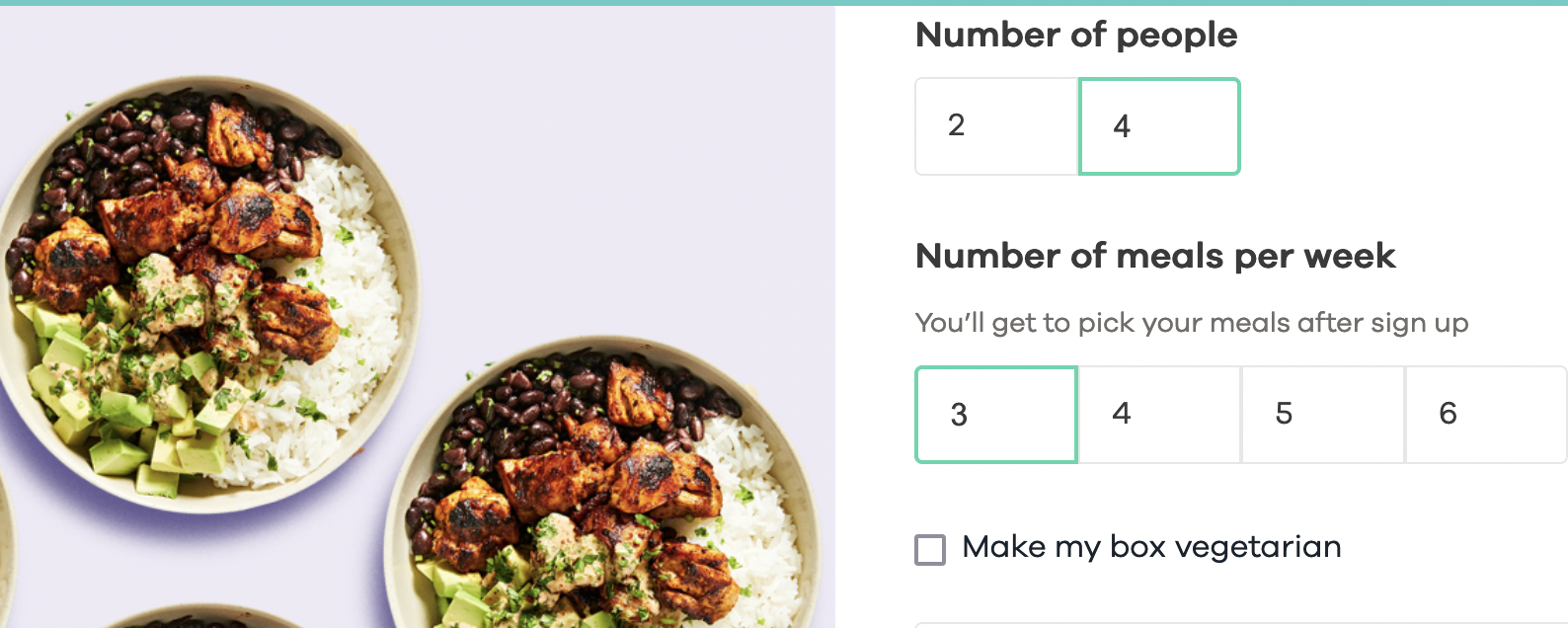 Dinnerly has families in mind- albeit smaller families- with its plans. You can choose meals with either two or four portions, and it's up to you whether you get 3, 4, 5, or 6 meals per week. Keep in mind that, while the pricing is competitive, you'll need to add the flat shipping fee (about $10) to every order. 
Marley Spoon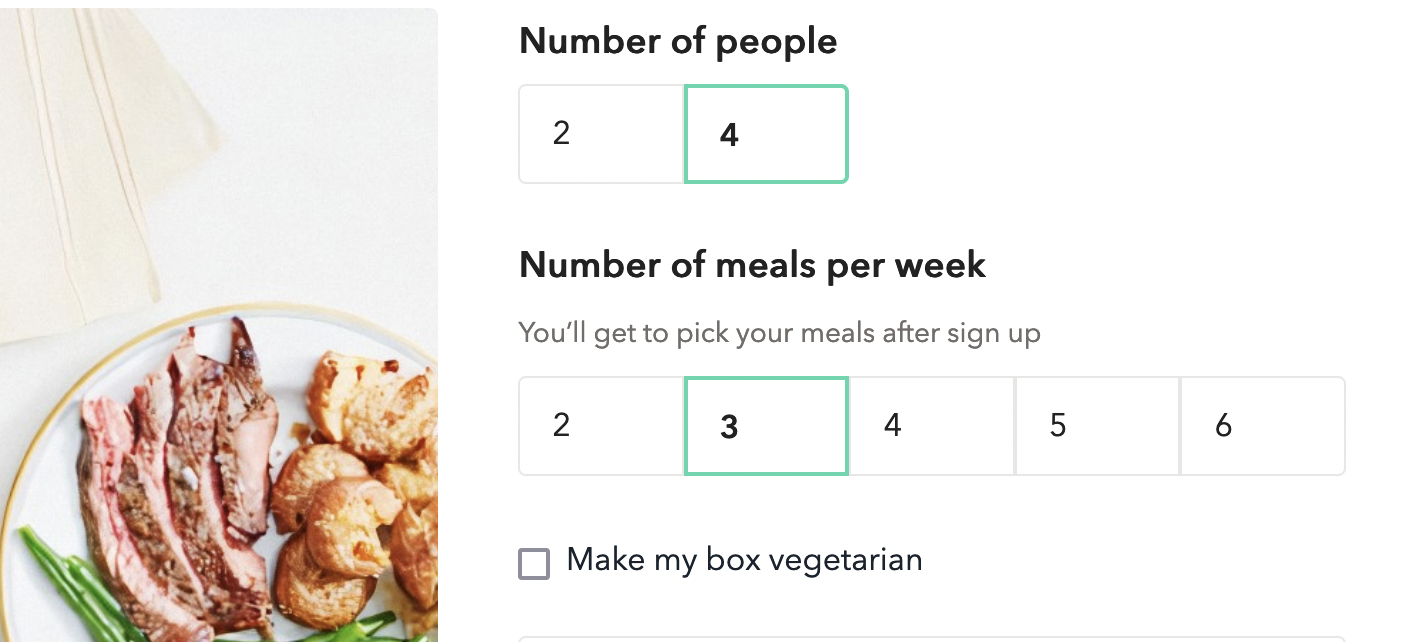 Marley Spoon has the same options. The only difference is the cost per meal – which is a pretty sizable difference, especially because Dinnerly offers promotions on your first orders.
Winner: Tie 
You probably expected me to declare Dinnerly the winner. After all, the first week's costs are as much as 200 to 250 percent higher with Marley Spoon. But not only does that not factor in discounts ending, but it's also not an adequate comparison. Marley Spoon is still cheaper than some fully organic services, and part of the difference in costs should be food quality. So, all things considered, both are fairly standard (or a bit below) prices, and both offer the same flexible meal plans. 
Meal Nutrition & Quality 
One thing that I like about meal delivery services like Marley Spoon or Dinnerly is that they are quicker than grocery shopping and planning yourself- but arguably should be healthier than most meals out. But that's not always true. I investigated nutrition facts and ingredients sourcing for both and, once again, noticed how Dinnerly and Marley Spoon are appealing to different audiences. 
Dinnerly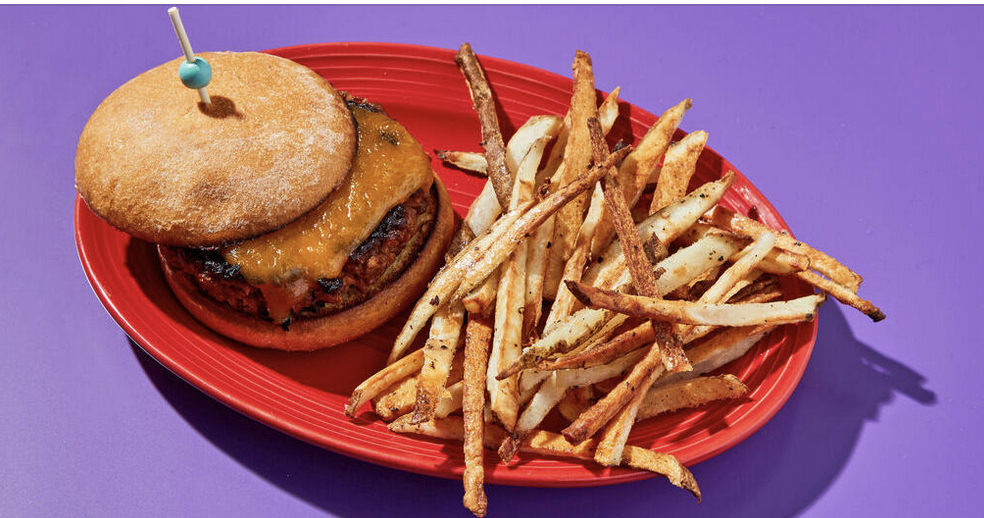 Anyone hoping to lose weight probably won't get a ton of traction with Dinnerly- which has some lower-calorie options (650 and under) but also many recipes around 800 to 900 calories. I think that a lot of their meals emphasize meat and rice or pasta- and are not as rich in fresh produce. While this isn't universally true, Dinnerly does provide a nice variety of nutrients, but it leans more towards comfort dishes and kid-friendly options vs. truly 'healthy' meals. 
What I really can appreciate is that Dinnerly's sourcing standards go above what you'd expect for a budget meal service- with options for grass-fed beef plus chicken raised without hormones. A few recipes toss in organic ingredients too. 
Marley Spoon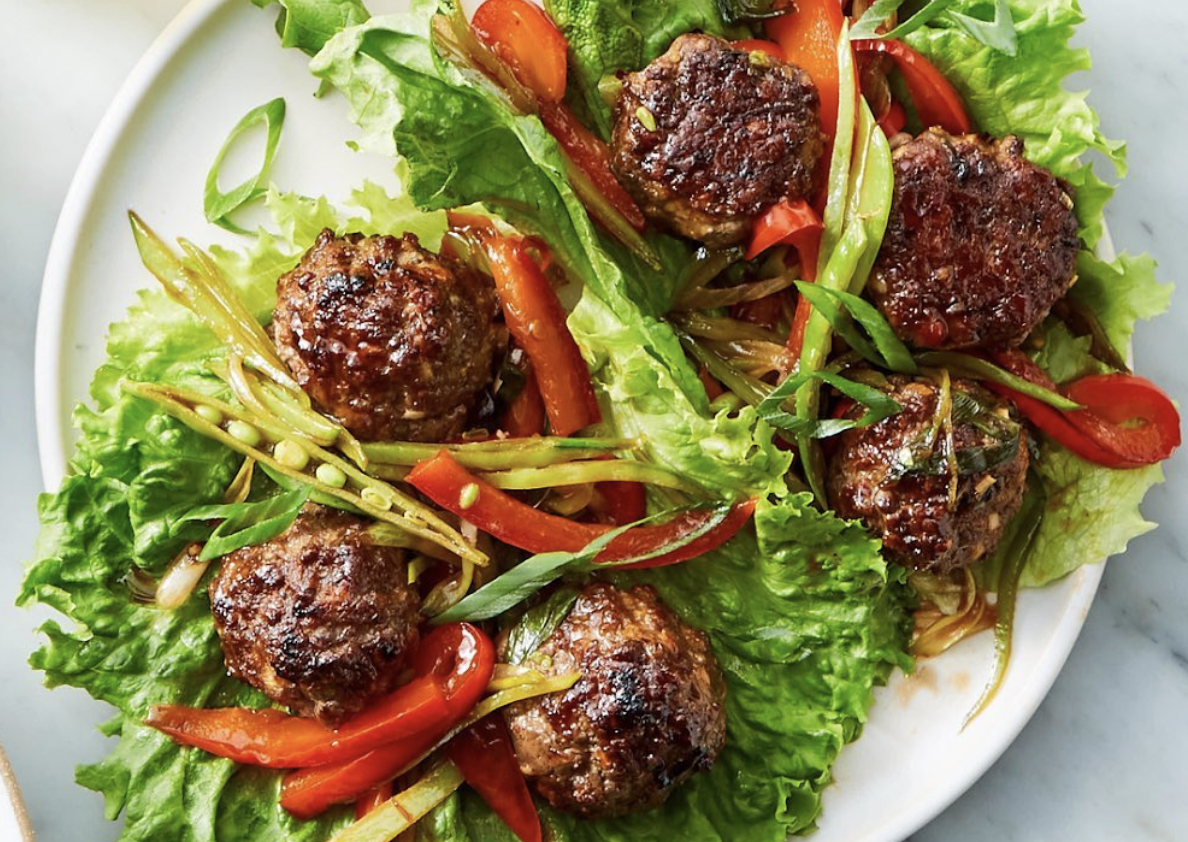 Marley Spoon has around the same calorie range as Dinnerly, but on average, I'd say it runs lighter, stopping at around 800 calories and going as low as 300 or so. While I still wouldn't recommend Marley Spoon as a 'weight loss' service, it's a little moderate, and I find that the meals are a little more oriented towards adding fresh produce- making them a bit less heavy than Dinnerly. 
Just like Dinnerly, their meals include grass-fed beef, antibiotic-free chicken, and some organic ingredients: in other words, about the same as Dinnerly. I was a little disappointed because, while there's nothing wrong with these standards, I expected them to be a little elevated for Marley Spoon, given the price increase. 
Winner: Marley Spoon
Marley Spoon just edges out Dinnerly- mostly because the balance of production and different food groups seems a bit better. But as far as sourcing standards, these two delivery services are nearly identical.  
Menu Variety 
It's one thing to have fresh ingredients, but if you don't like the recipes, chances are you aren't going to be happy with the meal service. I was curious to see if Marley Spoon or Dinnerly offered a greater variety of meal types and how much overlap there would be. What I found out wasn't so much a declarative decision of one being far superior, as much as ways both services are distinguishing themselves. Here are some of the important differences- and similarities- that might interest you. 
Dinnerly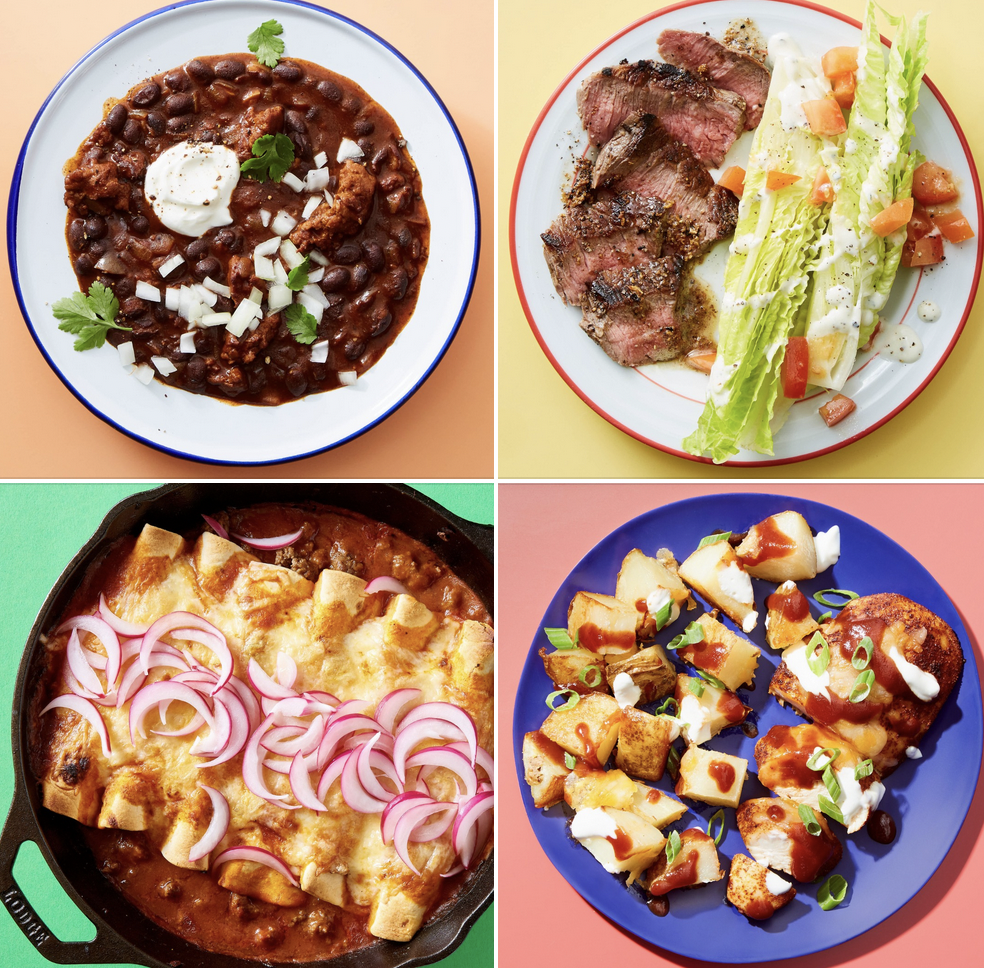 While Dinnerly doesn't cater to specific allergies, they do have a nice selection of labels, including:
No Added Gluten 

Vegetarian

Low Carb

Low Calorie

One-Pot/ 30 Min Meals 

Dairy-Free 
The problem is a lot of their labels are a little vague, like kid-friendly or healthy. No added gluten also is not the same as gluten-free. Still, I like how easy it is to browse and find something that fits what you're looking for. 
As for the meal variety: I'd classify it as American casual, with some Tex-Mex, Asian and Italian influences. It's easy to find pasta, rice dishes, and American classics. Something that I find unique is the few options for smoothies, desserts, and appetizers- which is not typical for most meal delivery services. 
Marley Spoon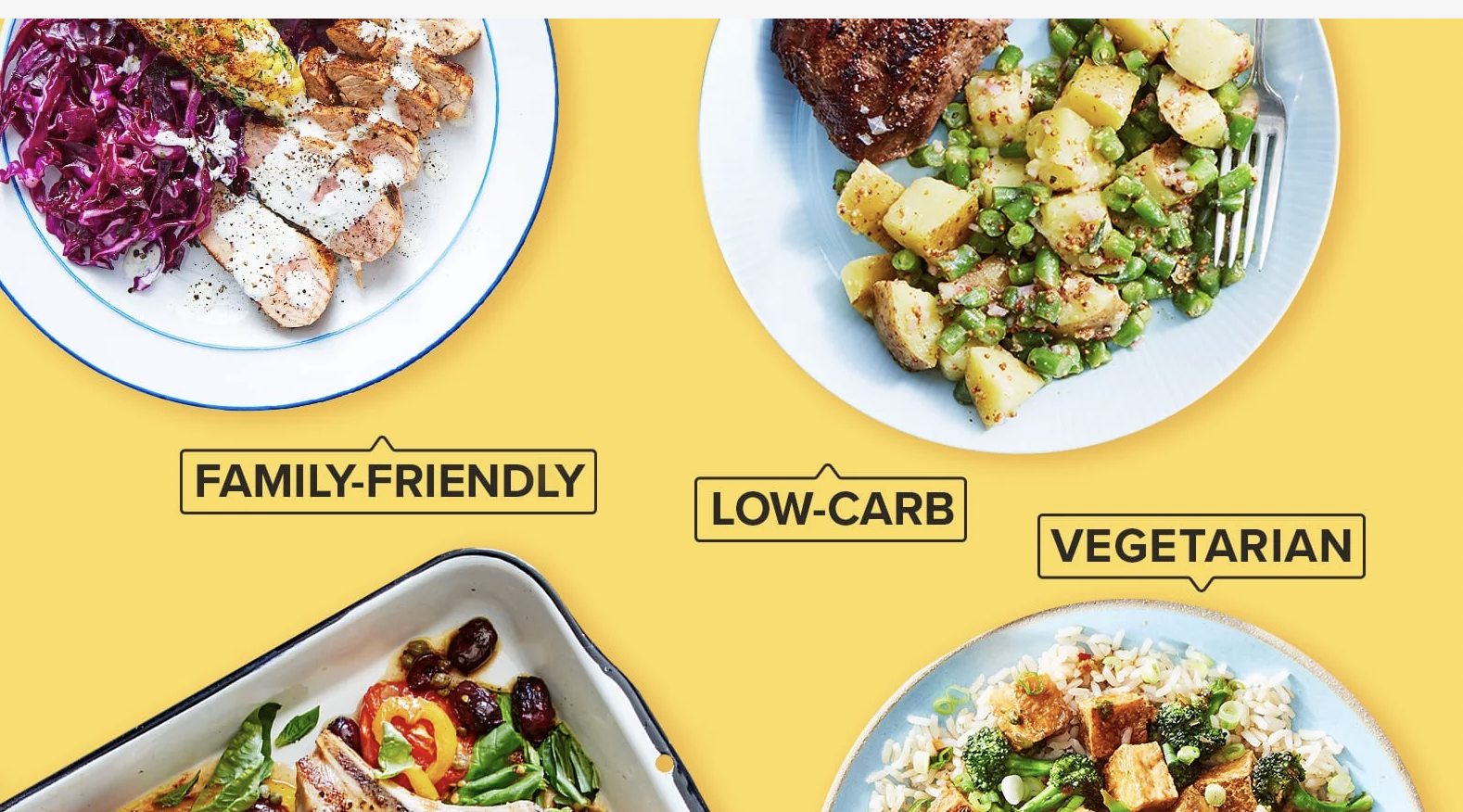 Marley Spoon has all of the same labels as Dinnerly meals- so you're going to have a similar experience of finding a handful of low-carb options, for instance.
What's different is the focus on the types of meals served. Rather than casual American classics, Marley Spoon recipes branch out a little. I love their unique options, like Japanese Curry Chicken and Jerk Barramundi. You see a lot of Martha Stewart's influence, but the meals manage to be at once interesting and not too daunting to prepare. I also think that Marley Spoon is a better option for vegetarians or anyone on a lower-calorie diet. 
Winner: Marley Spoon 
Their dietary preference options are pretty equal, but Marley Spoon is more interesting, offers more variety, and is closer to restaurant food than Dinnerly. Of course, I could make an argument for Dinnerly being a better option if you're concerned about kid-friendly options- so it's not a clear-cut win. 
Overall Customer Experience 
The biggest downside to ordering from any meal delivery service is sometimes things don't go as planned. As much as I wanted to gather my honest opinions, I also wanted to give you the most holistic viewpoint possible. By investigating Marley Spoon's and Dinnerly's reputation amongst customers, there were some telling patterns about the overall experience. And this category, in my opinion, is among the most important for deciding between Marley Spoon vs. Dinnerly. 
Dinnerly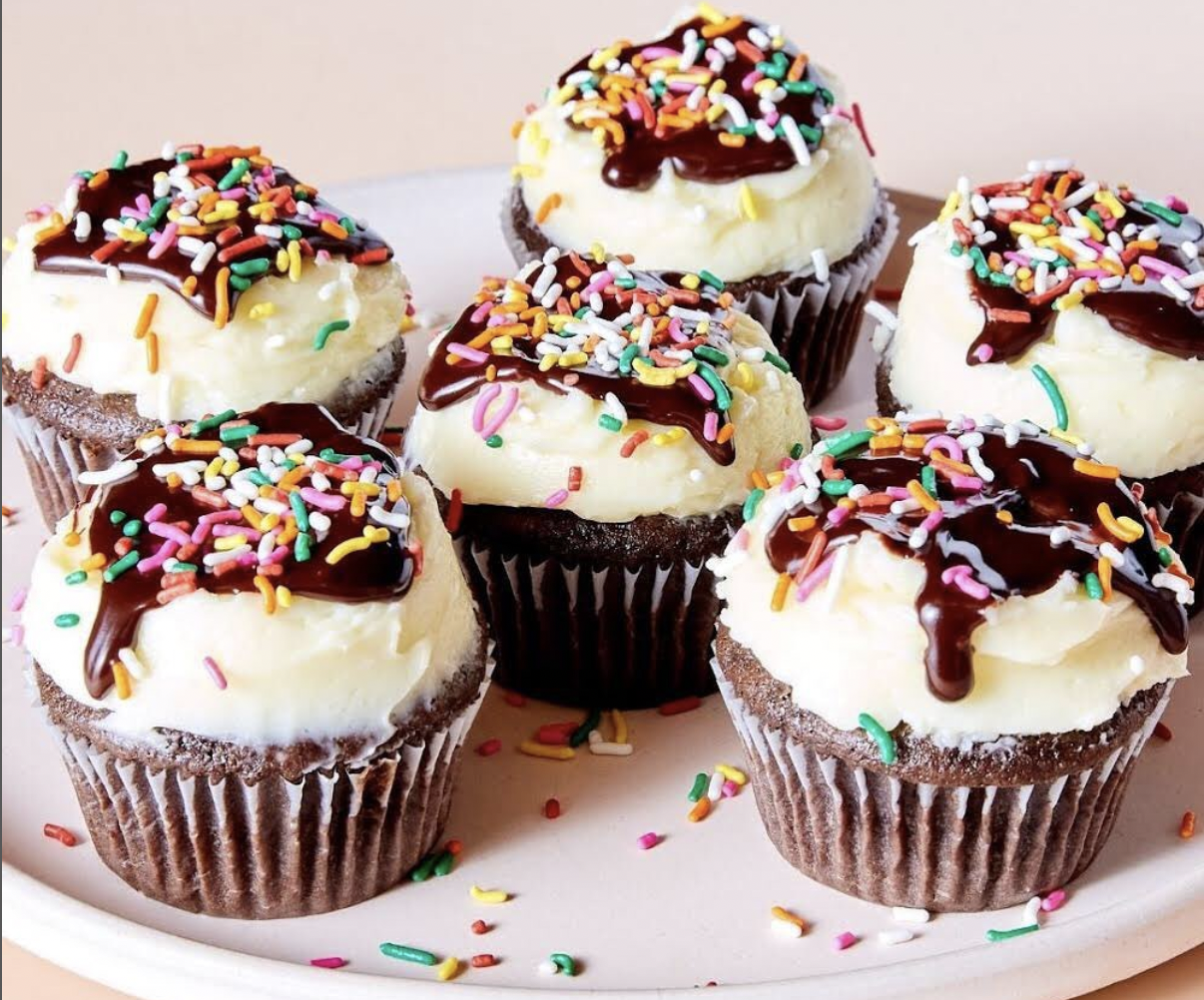 Here's where things get interesting. Dinnerly has a C rating through Better Business Bureau- and I've noticed an uptick of more complaints for several subscriptions during the pandemic. But as I looked into reviews and complaints, especially on Trust Pilot, I discovered a fairly consistent pattern: a majority of customers are happy with Dinnerly (73 percent gave it a good or excellent rating), both for its tasty meals and great prices. The customers that haven't been as happy mostly complain about one issue: insufficient insulation for some items, which can cause leakage. I was happy, at least, to see Dinnerly reach out to a lot of these customers. 
Marley Spoon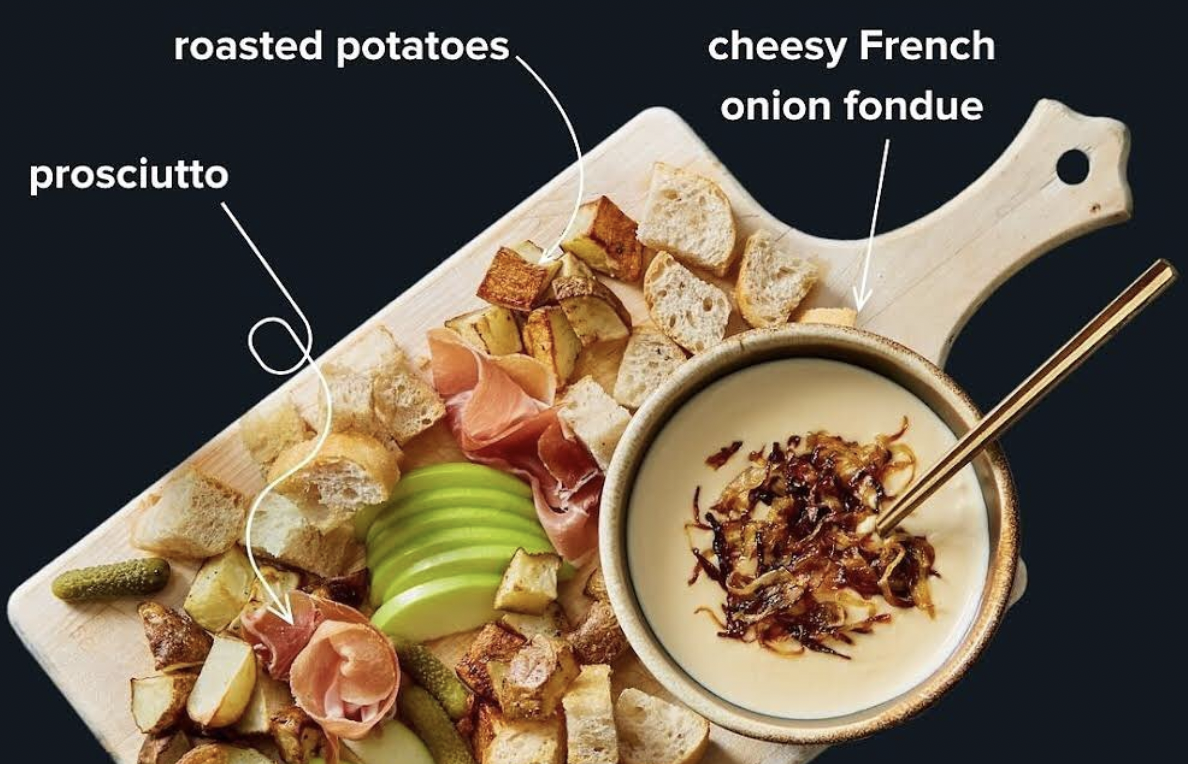 Marley Spoon fares worse on Better Business Bureau, with an F rating based on unresolved complaints. Through Trust Pilot, just slightly fewer customers gave Marley Spoon a good or excellent service rating compared to Dinnerly (69 percent), but I was more concerned about the complaints. Many claims to have never received their packages or had serious problems with them- and I didn't notice Marley Spoon reaching out. 
Winner: Dinnerly 
If Dinnerly can get a bit more consistent with its packaging, I'd feel even better. But I see a much better customer service response rate, and people tend to be more enthusiastic about the service as a whole. 
Frequently Asked Questions
Question: Is Marley Spoon the same as Dinnerly?
Answer: If you thought that Marley Spoon and Dinnerly were the same companies, you're not too far off. Marley Spoon is the parent company for both Marley Spoon and Dinnerly. Curiously, even though they're related, they have substantial differences in overall customer experience, reputation, and menu options. Dinnerly is something I'd recommend more for families, anyone who wants casual food at a fairly affordable price. Marley Spoon offers slightly more upscale and more organic options- at a higher price point. The recipes are a little more inventive too. 
Question: Is Dinnerly cheaper than Marley Spoon?
Answer: Dinnerly is cheaper than Marley Spoon- both per portion and overall. Dinnerly markets itself as an affordable option, while Marley Spoon is more targeted toward someone looking for premium meals with better ingredients. Depending on sales, promotions, and the plan, Dinnerly is 20 to over 35 percent more affordable than Marley Spoon. Still, Marley Spoon is likewise not as expensive as fully organic meal delivery services. 
Question: Does Martha Stewart own Marley Spoon?
Answer: Martha Stewart's name is associated with Marley Spoon, but something many doesn't realize is that she doesn't own the meal service company. While Martha doesn't own Marley Spoon, several of her recipes are offered through the meal service kit. The collaboration began in 2016 as a way to attract new customers and potentially a different target audience. There are also tie-in products, like Martha Stewart's signature spice blends. But even though fans of Martha Stewart may know her for elaborate recipes, most of these recipes can be prepared quickly. 
Question: Why is Marley Spoon better?
Answer: Marley Spoon isn't a better option for everyone: there are certainly pros and cons. But Marley Spoon, for many, is an upgrade from conventional meal delivery companies- with a lower price than fully organic services. That's because Marley Spoon has a greater percentage of organic ingredients and higher sourcing standards, as well as unique recipes. Compared with a company with HelloFresh, the meals tend to be more presentation-worthy, a little bit more creative, and you'll get more generous portion sizes. 
Final Decision: Try Dinnerly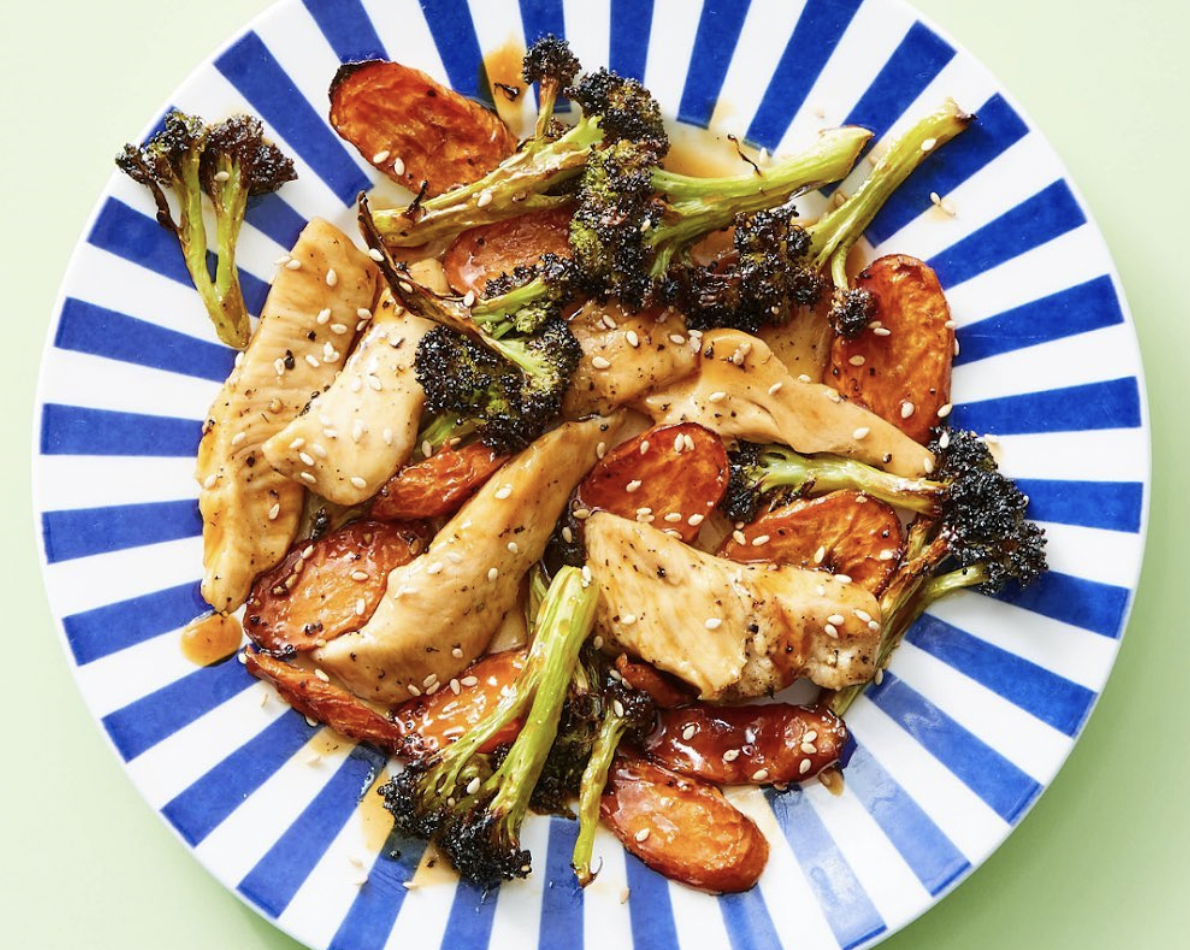 Marley Spoon and Dinnerly might have a lot in common at first glance, but as my review shows, there are also some pretty notable differences. After taking into consideration everything from delivery to nutrition, food quality, and overall experience, I recommend Dinnerly over Marley Spoon. Dinnerly isn't perfect- I'd like them to address the main packaging issues- but the meals are an excellent price. With how much more expensive Marley Spoon is, I expected a lot higher standards. Subscribe to Dinnerly Here.
Final Recommendations: Other Services to Try
Little Spoon: Don't need to feed the whole family- just kids and toddlers? I love that this service sells organic food in kid-friendly packages, with plenty of vegetables and fruits in ways they'll enjoy
Home Chef: This meal service is versatile, with easy-to-prep meals and both hearty and lower calorie choices
Fresh N Lean: This organic service is for the full family, with a range of meals for different dietary needs
Recommended Reads: