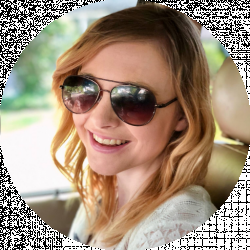 Latest posts by Erin Jamieson
(see all)
I've been there: so busy and caught up with to-do lists and staying on top of everything that I neglect to go grocery shopping and find myself scrambling for essentials.
I have a bad habit of prioritizing my responsibilities over myself too much. But I want to start doing better, and that means considering ways to honor my body and my time more. That looks different for everyone- but for some, that could even mean ordering from a meal delivery service like Freshly or Dinnerly.
Both Freshly and Dinnerly make claims for how they can help provide healthy and convenient meals- delivered right to your door. But even though these meal subscriptions are fairly well-known, I wanted to take a deep look at the real difference between the two.
From menu options to customer service, read on for my Freshly vs Dinnerly take on which company is the better one to elevate your weekly meals. 
Editorial Update: April 20, 2023 — Freshly Is No Longer Available
Freshly just announced that they are no longer offering their meal delivery service, so if you are reading this comparison, you might just want to choose Dinnerly (which was our best pick). If you are still looking for an alternative, Freshly is recommending ordering from Factor, and sharing the discount code GOFACTOR50 to save up to 50%!
Our subscription box tester really liked Factor, so it's worth a try!
Healthy AND Easy Pick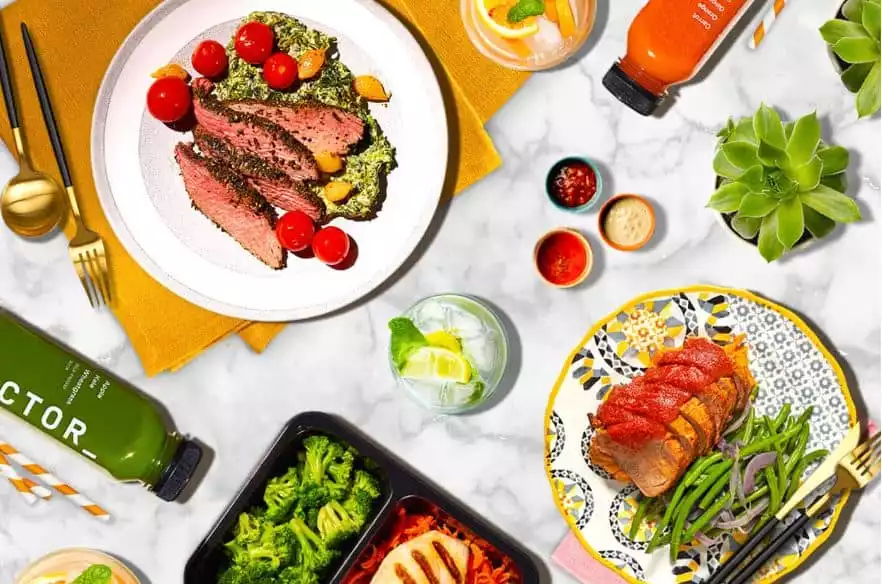 Why Go With Factor?
Just heat, eat, and enjoy. Factor makes eating healthy, EASY. Honestly, the hardest part about eating healthy are MEAL PLANNING and MEAL PREP. Factor removes both as an excuse and is interesting enough to stick with over the long term.
Check Current Seasonal Promo!
We earn a commission if you click this link and make a purchase at no additional cost to you.
Bottom Line Up Front Summary
While both Freshly and Dinnerly are more affordable than many meal delivery companies, there are some fairly substantial differences between the two. For this reason, I have to recommend ordering from Dinnerly.
While Dinnerly isn't perfect, it's more suitable for families, and I like the options for non-dinner items, as well as their high sourcing standards.
The one thing I would recommend is checking your package carefully when it's delivered. While the food is pretty decent, there have been some issues with the packaging being tight enough to prevent leaking.
Main Differences Freshly vs Dinnerly
Freshly meals are pre-cooked and ready to eat, while Dinnerly meals provide the ingredients and recipes for you to prepare
Freshly meals are single servings, while Dinnerly meals are either two or four portions each
Freshly has more upscale dinner meals, while Dinnerly has more kid-friendly dinners, as well as appetizers and desserts
Freshly has had delivery and cancellation complaints, while Dinnerly has had some packaging complaints
Freshly and Dinnerly Compared: Which is Worth It?
Here's my honest review of Freshly vs Dinnerly. By directly comparing the two meal delivery services on everything from ingredients quality to nutrition and customer service, I found some compelling differences between the two services.
Here's the truth about which choice is the better one- whether you're looking for a healthy option or just want the best way to trim your grocery list.
Shipping, Delivery, & Flexibility
One mistake I've made before: not checking out the shipping and delivery policies for a company.
And that's especially important for a delivery company like Freshly or Dinnerly that's shipping perishable items. For this category, I looked at delivery options, some flexibility, and a little information on how your food will stay fresh during the shipping process.
Freshly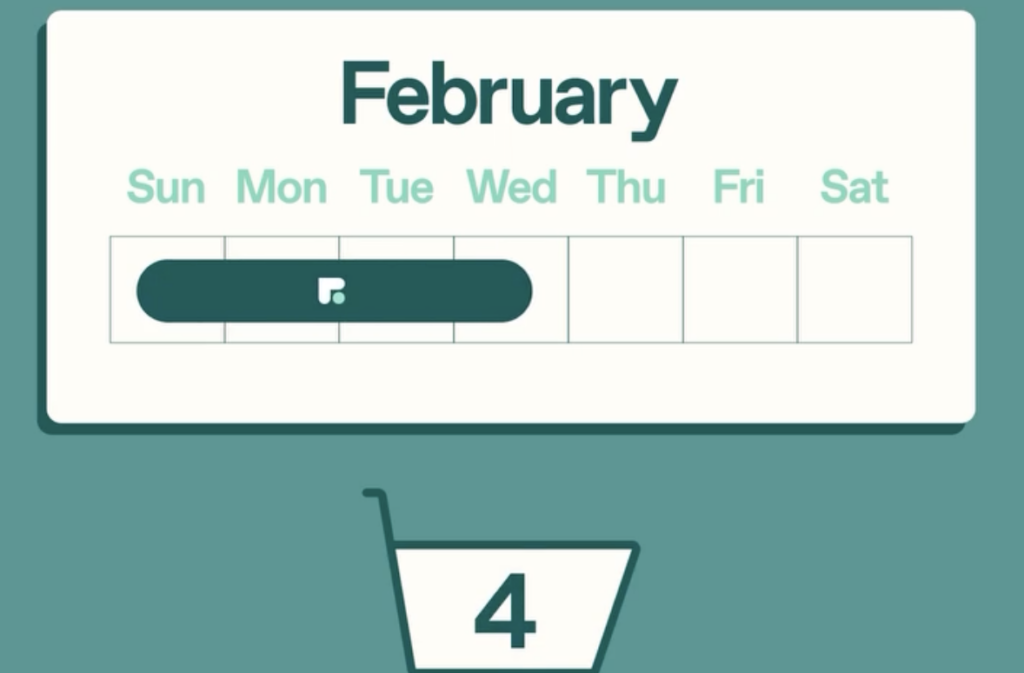 If you live in one of the contiguous 48 US states, chances are your area will be covered by Freshly. You'll be sent a tracking number when your order ships and the good news is that Freshly delivers all 7 days of the week. Plus, I like that you can change meals or skip an order any time before it ships.
Something really important to understand is that all Freshly meals are entirely prepared and cooked and ready to heat and eat- but I like that they arrive fresh and refrigerated, rather than frozen.
And unlike many meal services, that rely on dry ice, they use atmospheric packaging alongside gel packs and insulated containers. The special packaging is a huge plus for keeping a premade meal fresh.
Dinnerly

Like Freshly, you can order Dinnerly almost anywhere in the 48 states (anywhere in the US aside from Hawaii and Alaska), and they also allow you to track orders once they ship. And just like Freshly, you can pause or change orders so long as you log in before they ship.
Dinnerly is quite different from Freshly because you're being shipped fresh, unprepared ingredients with recipes- rather than prepared meals- so I'm not as worried about them skipping atmospheric packaging.
The good news is that Dinnerly ingredients are shipped in insulated packaging with dry ice packs- and almost everything is recyclable.
Winner: Tie
Both Freshly and Dinnerly take steps to make sure your food is fresh, and there's enough flexibility for just about anyone.
Subscription Plans & Customization
While I think that overall quality and customer service are really important, I also wanted to compare Freshly and Dinnerly's subscription options. I prefer meal kits or delivery services that give you more options- especially for serving sizes and delivery frequency. Here's where the two services differ.
Freshly
Freshly's meal plan is pretty simple: you just select how many meals you want per week- keeping in mind that every meal has just one serving.
That serving could seem generous to some, but in many ways, I think it's more suitable for smaller families or single households. You can get as little as 4 to 5 meals per week or as many as 12 meals per week- and you have the choice to select your meals for that week.
Dinnerly
Instead of just several meals, Dinnerly, in my opinion, is easier to order for families. You start by selecting several servings- 2 or 4- and several times per week ( 3, 4, 5, or 6). That gives you a fair amount of choices for small families.
The downside is it's not going to be enough for larger families, and there are no single-serving options. And like Freshly, you'll still get a choice of selecting meals that suit your family.
Winner: Tie
Freshly is a better match for a single-person or two-person household, and I can see the appeal of fully premade meals for a busy professional.
However, Dinnerly is a wiser choice for families- and I prefer preparing meals as opposed to simply heating them. Both plans have enough flexibility, but both could also use more options for larger families.
Food Nutrition and Dietary Needs
We all have unique preferences, and that doesn't make one preference better than the other. I prefer fresh options with a lot of flavors and produce, while someone else might prefer comfort foods.
But I did want to see which company offered more variety, and if Freshly or Dinnerly accommodates any dietary needs, like gluten-free, low-calorie, or low sodium.
Freshly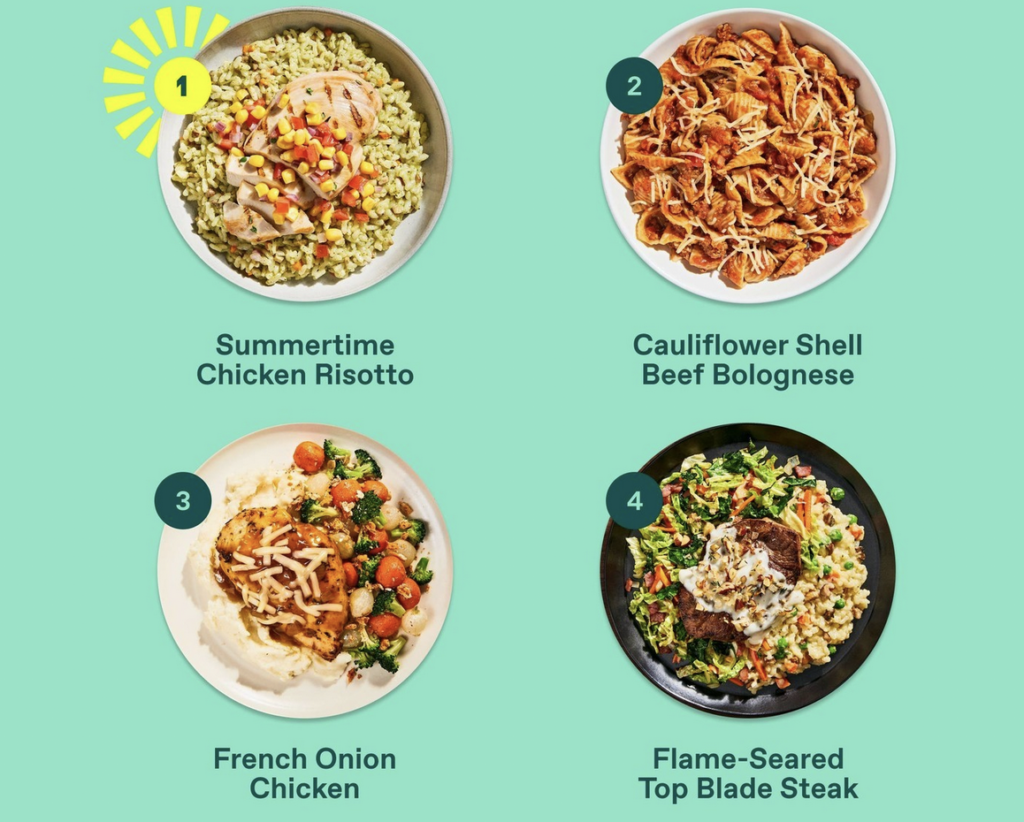 I have to say, freshly accommodates more dietary needs than I expected. They have entirely gluten-free meals, dairy-free, and plant-based (though this is a loose term and doesn't mean vegan). Their carb-smart and calorie-smart options are worth mentioning too – with 20 grams or less of carb per serving and 550 calories or less.
Freshly meals are a little higher in sodium than I'd like- at 700 mg on average per serving. While that's ¼ of the daily allowance, it's just under half the ideal allowance.
Some Freshly meals would work alright for plans like Weight Watchers, but it's not intended to help you lose weight. Overall, I like the fresh produce and choices, but would like them to expand vegan and vegetarian options, as well as lower their sodium.
Dinnerly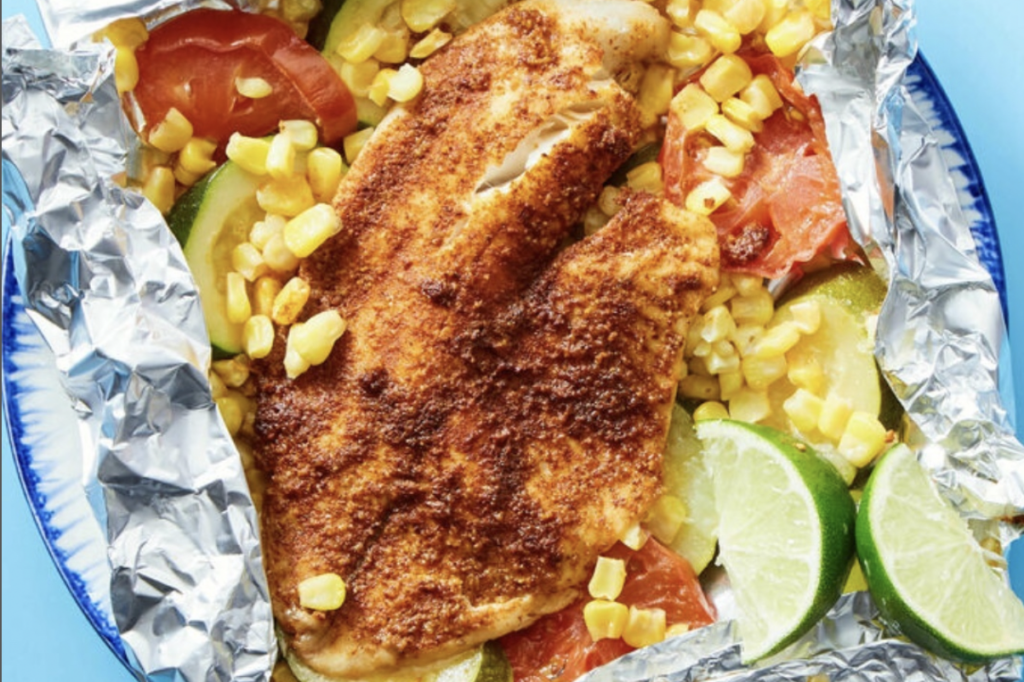 Dinnerly also tries to appeal to different dietary needs, and something I noticed is that those needs aren't segmented into just one category.
A meal might be labeled as, for example, kid-friendly and also low-carb. Labels include kid-friendly, low-calorie, low-carb, dairy-free, no added gluten, under 30 minutes, vegan, and general labels, like healthy and nutritious.
I think some of these labels could be more specific, and I wouldn't recommend someone with serious allergies or food intolerances, for example, to try a no gluten added meal. It's a nice variety, though, and fairly easy to find what you're looking for.
Dinnerly meals are a bit heavier than Freshly's, and some have as many as 800 or 900 calories per serving. The good news is that their sodium hovers around 450 to 800mg- that can be a little high, but I appreciate some lower-sodium options.
Winner: Freshly
Freshly gets a little edge over Dinnerly for a few reasons. First of all, Freshly is a little more specific in its labeling- for instance, offering gluten-free meals instead of "no gluten added."
Though their sodium is a little higher than some Dinnerly meals, the overall balance of nutrition is just a bit better and suitable for more lifestyles than Dinnerly.
Food Sourcing and Cuisine Types
The problem with a lot of meal delivery services is that it's hard to get a ton of information about their food sourcing standards.
Luckily, I'm seeing a bit more transparency lately, so I wanted to see how both Freshly and Dinnerly prioritized food quality and sourcing standards. And if you're swapping these meals for eating out, I think it's important to have a variety of unique meals and cuisine types.
Freshly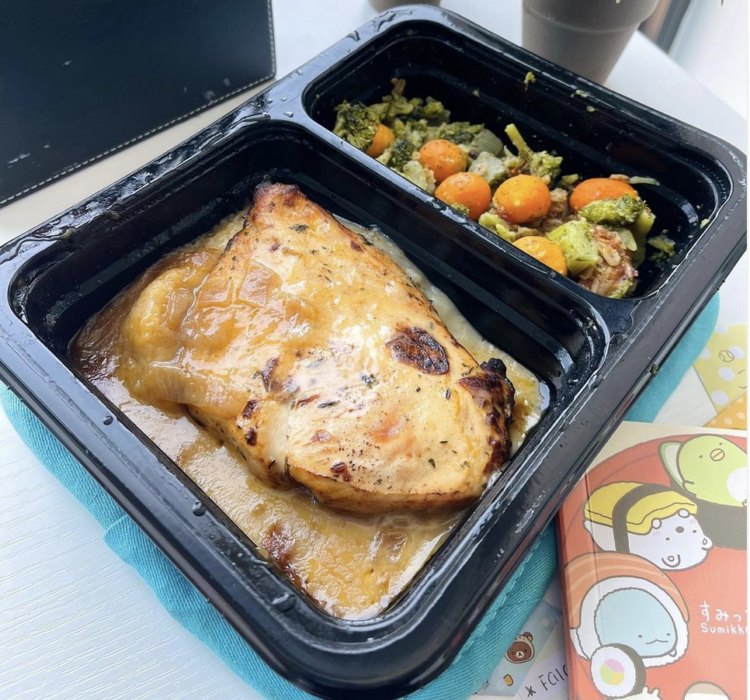 Freshly meals are prepped in kitchens in Arizona, New Jersey, and Maryland, but in smaller batches, which I admire. While a lot of their products are US based, some come from international sources, and they assure that all of their ingredients are USDA inspected.
That's of course good news, but I'd love to see more sourcing standards for their ingredients. It appears they use conventional ingredients, which is not uncommon but also doesn't help them stand out.
For their meals, I can best describe the cuisines as a mix of fresh American, comfort dishes, Tex-Mex, Latin American, Asian, and some other cuisines here and there, like plant-based Indian meals. There are plenty of rice and pasta dishes, but also more adventurous takes. It's a solid variety for different taste buds.
Dinnerly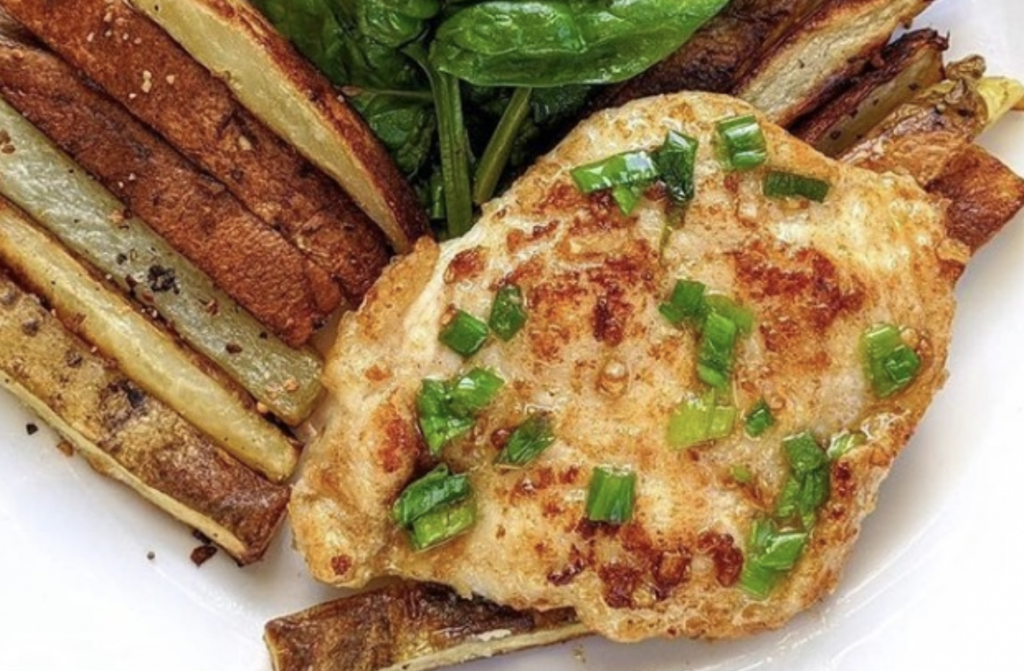 What I like about Dinnerly is that they're a little more transparent about where they source their ingredients from- as well as their sourcing standards. All meat comes from the USA, aside from their grass-fed beef (from Australia).
I like that their chicken is free of antibiotics, though I'd love to see that eventually extend to their other meat options. And while I do like that they use some organic ingredients, it's only occasionally.
Dinnerly's cuisine options strike me mostly as American, American fashion, and classic American comfort foods. It's neither as unique nor adventurous as Freshly, but I see the appeal, especially for younger families.
Something that I do love is they also have snacks, desserts, appetizers, and even smoothie recipes- that give you more options if you don't want just a classic dinner.
Winner: Dinnerly
While my tastes are more in line with Freshly's offerings, both the sourcing standards and practical variety of Dinnerly's meals nudge a win.
Even though it could be further improved, grass-fed beef and hormone-free chicken is something you don't usually see from a more affordable service like Dinnerly. I also really like the options for non-dinner items, even if they may not be ordered as often.
Company Reputation & Reviews
Finally, I wanted to dig a little deeper into Freshly and Dinnerly's company reputations. That meant looking beyond my perspective and examining reviews (on reputable sites, not stray Quora reviews) to see how well Freshly and Dinnerly executed both their delivery services and their food quality.
Here are some interesting things you need to know about the difference in the average customer service experience between Freshly vs Dinnerly.
Freshly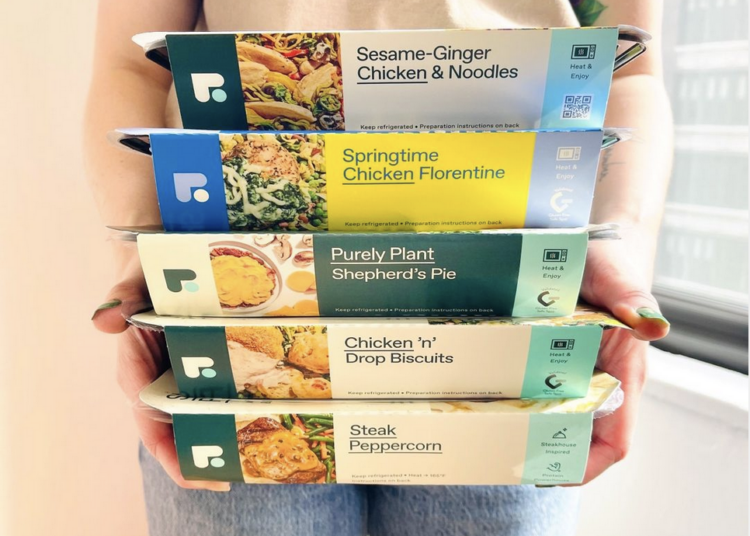 Freshly has a failing reputation through the Better Business Bureau (from unresolved complaints), yet 85 percent of customers on TrustPilot, based on a whopping 12,000+ reviews, gave it 5 out of 5 stars. This was both perplexing and upsetting, so I looked more deeply into the situation.
Most customers feel like Freshly is as I feel: acceptable, decent foods, though not as good as homemade. There have, sadly, been a lot of complaints in the last year or two about missing deliveries.
While I know those issues spiked during the pandemic, the problem is Fresh needs to get more on top of responding to these complaints.
Dinnerly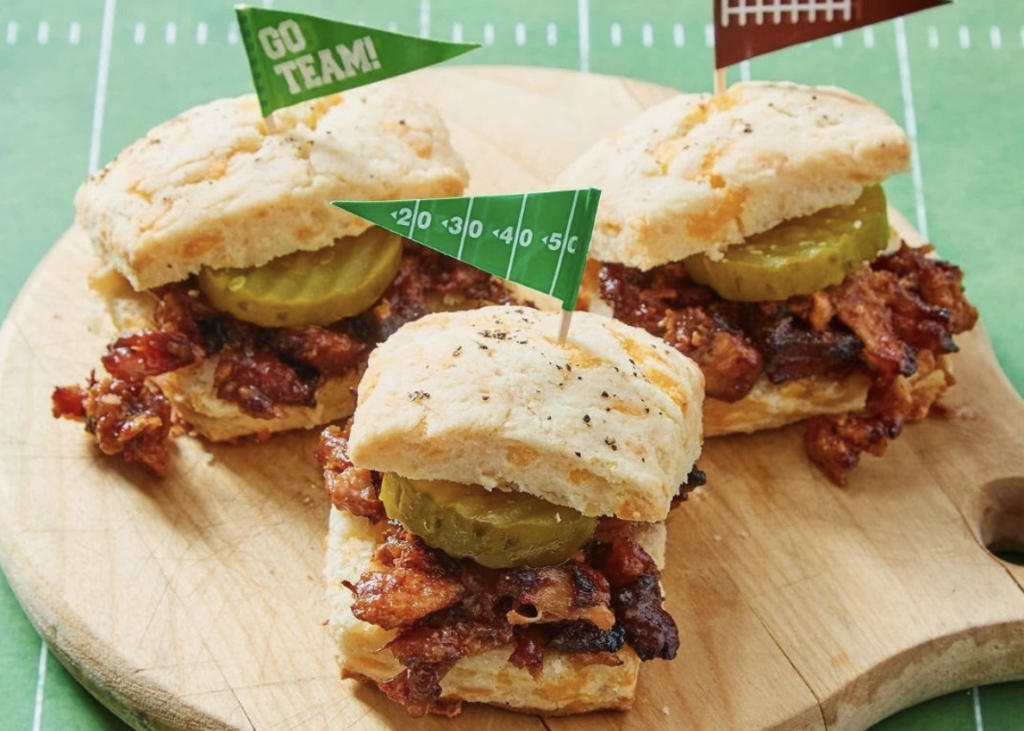 Dinnerly also has come unresolved issues through the BBB- this time earning a better "C" rating. Over 70 percent of customers awarded Dinnerly a respectable 4 or 5 out of 5 stars on Trust Pilot, and it quickly became clear that, like me, most felt there was a nice range of meal options.
The meals themselves were generally liked, but one issue has affected many: poor packaging. That meant some key ingredients, like meat, weren't vacuum sealed effectively enough.
Winner: Dinnerly
Both Freshly and Dinnerly need to improve their current standards. Freshly needs to work on resolving disputes, answering questions, and improving shipping issues.
Dinnerly needs to make sure their standards for packaging are on par with the quality of their food. However, there were fewer concerns, and a higher response rate, from Dinnerly when compared to Freshly.
Frequently Asked Questions
Question: Do Freshly meals have a lot of sodium?
Answer: One problem I've noticed with many meal delivery services is that their meals are high in sodium. Freshly isn't low in sodium- with most meals around 700 mg. For context, that's a quarter of the daily recommended limit. So, for most people, in balance, Freshly meals should be fine.
If you're on a sodium-restricted diet, looking to cut back on sodium, or adding in salty snacks, it's a little high.
That's especially true if you consider that some professionals are now advocating for a limit as low as 1,500 mg of sodium per day for optimal health. If you go by this ideal number, then Freshly meals are just under half your limit. 
Question: Are Freshly Meals Already Cooked?
Answer: Freshly differs from some meal delivery services by shipping out pre-cooked dinners. They're refrigerated and easy to pop into the microwave. This is a big difference from a service like Hello Fresh, where you're shipped ingredients with a recipe and it's up to you to prep it by hand.
In this way, Freshly is the fresh version of buying a TV dinner- which is more convenient, but has some disadvantages as well. 
Question: What is the Difference Between Dinnerly and Marley Spoon?
Answer: One thing that surprised me to learn is that Dinnerly and Marley Spoon are owned by the same parent company. Technically, Marley Spoon is the parent company of Dinnerly: but there are distinct differences between the two.
Dinnerly I'd say appeals more to the average family, with a focus on comfort meals and American-fusion cuisine. Meanwhile, Marley Spoon has more variety and arguably more complex flavors. I'd classify Marley Spoon as more company-worthy and Dinnerly as more quick and easy.  
Question: Does Dinnerly Include All the Ingredients You Need?
Answer: Dinnerly includes everything you need to prep recipes, from meat and seafood to fresh produce and seasonings- with caveats.
They do want you to have some extra ingredients from time to time. That usually means flour, salt, and other basics most people have and are affordable. However, some recipes also call for butter or milk, and you also have to have your cooking and baking equipment. That's pretty typical of a service like Dinnerly. 
Final Decision: Give Dinnerly a Try
Freshly and Dinnerly- and services like it- can make meals easier. But as you can see from my direct comparison, there's a lot to consider.
With my investigation, I have to recommend Dinnerly over Freshly. I still want to see Dinnerly improve a few things, but the service has a great selection of meals, especially for families- and I was pleasantly surprised to see organic and grass-fed meats for an affordable price. Subscribe to Dinnerly Here.
Final Recommendations: Great Alternatives to Try
Fresh N Lean: This is a great choice if your main concern is organic, fresh ingredients, and reputable customer service.
Gobble: If you're always in a rush, this meal service allows you to prep fresh meals in just 15 minutes- a try time-saver.
Good Chop: This is a meat and seafood delivery company, rather than full meals, but their sourcing standards are high, and I've also had a great personal experience with their delivery.
Exclusive Offer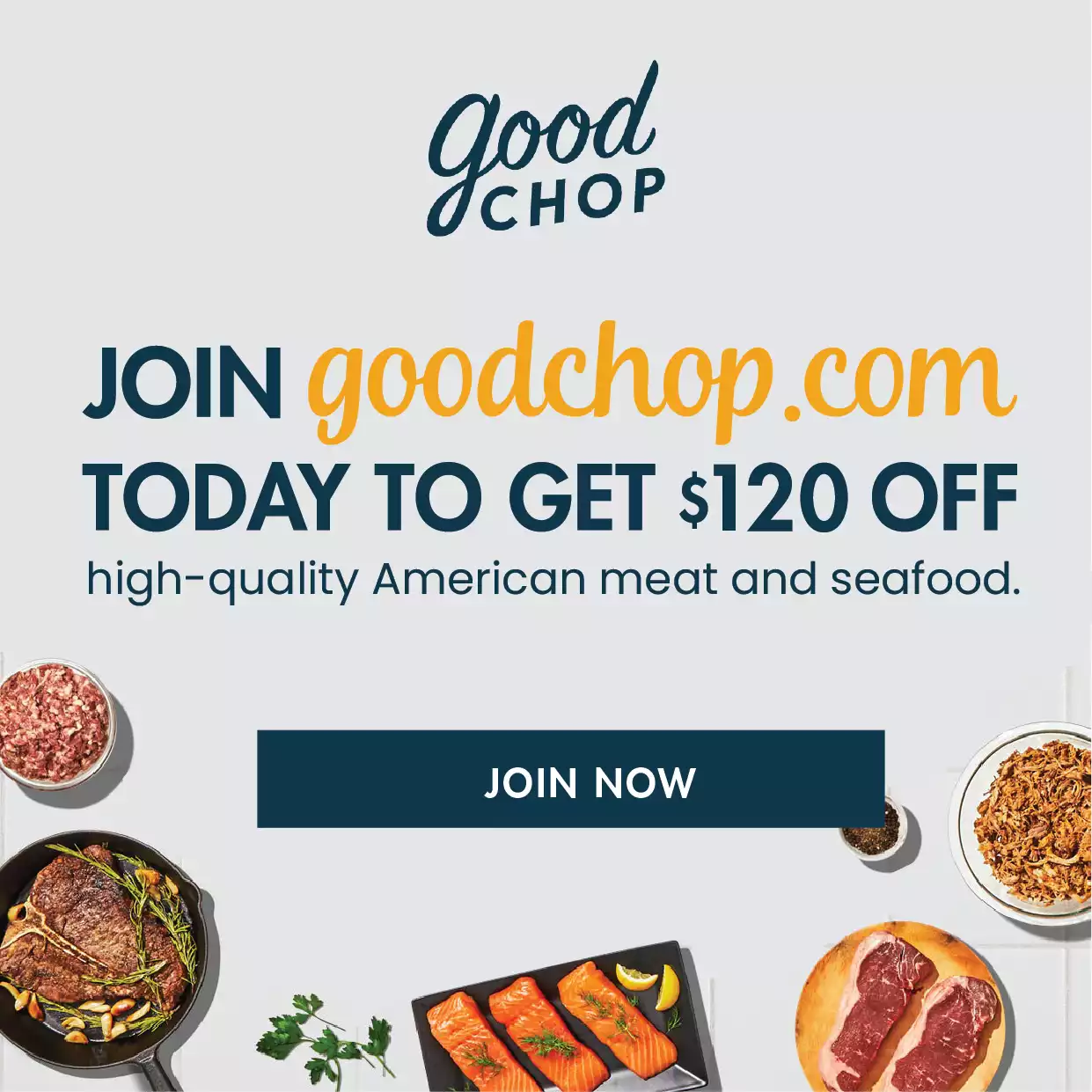 Recommended Reads: