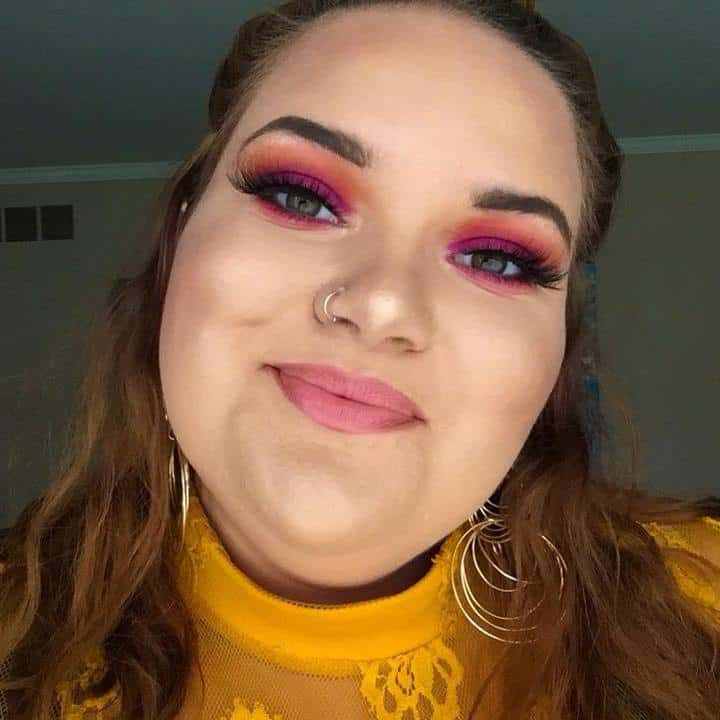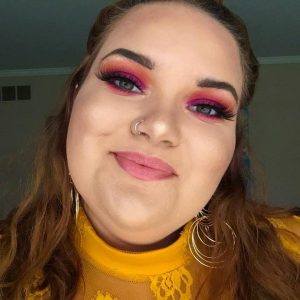 Latest posts by Alizabeth Swain
(see all)
We've all been there- it's 5:30 and your stomach is rumbling. As you walk into the kitchen to get started making dinner, you realized that you totally forgot to do menu planning for tonight's dinner.
I live a very busy lifestyle, so planning ahead for dinner is never really at the forefront of my mind.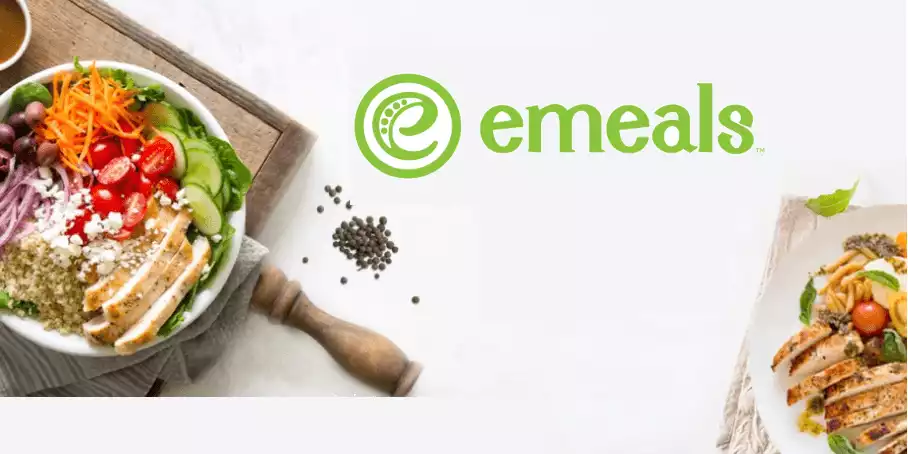 Meal Planning Made Simple - eMeals
Easy-to-use meal planning app making eating healthy home cooked meals easier with weekly recipes, shopping list and smart shopping options.
Try Free for 14-Days
We earn a commission if you click this link and make a purchase at no additional cost to you.
As someone who follows a low calorie diet, ordering take out to have delivered to my house isn't really an option, mostly because the restaurants around me don't offer any low-carb menu plan options. So for me personally, throwing together a low-carb dinner at the very last minute can super tricky, which is why I decided to try out eMeals.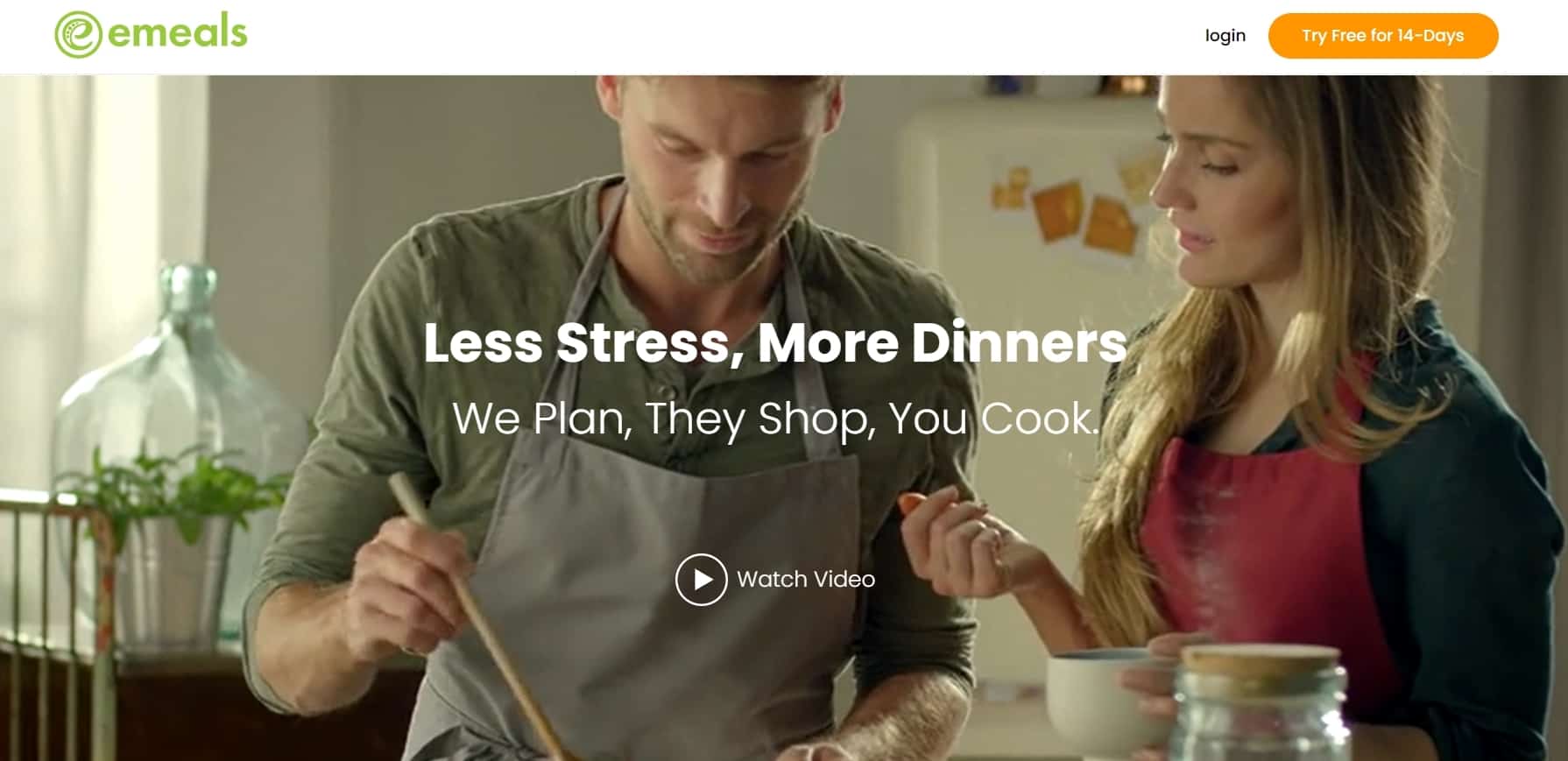 eMeals plan is almost like having a personal chef right on your smartphone- the only thing that it doesn't do it actually cook your meals for you and you don't need traditional meal kits to do them.
This meal planning service picks out dinners for you on a weekly basis, tells you what ingredients you need to buy for those dinners, and even bases the meals that it picks off of a budget.
So, instead of spending a couple of hours every week trying to create a healthy meal plan out what meals you're eating for the next seven days, eMeals plan takes all of that pressure off of your shoulders.
I also really love that eMeals offers meals based off of different nutritional needs for your weekly meal plan. You can pick your meal plans based on your dietary needs and dietary restrictions, so here are the plans:
Healthy lifestyle
Low Calorie plan
Gluten free
Paleo diet plan
Classic plan
Vegetarian
Family friendly
Clean eating plan
Slow cooker
Discontinued: Portion control (aka Weight Watchers)
Plus, the eMeals subscription also allows you to entire in how many people you'll be cooking for- between two to six people!
eMeals also allows users to shop from specific stores, including:
ALDI
Kroger
Safeway
Albertsons
Shipt
Ralphs
Publix
Whole Foods
Walmart
Target
So, even if you're only used to do Walmart grocery shopping or at any other store, in particular, you can set up your eMeals account to the lineup with the ingredients that you can find at your favorite grocery store!
What does eMeals cost?
When you first sign up for eMeals, you can get your first two weeks (14 days) for free, just to try it out to see if you enjoy using this meal subscription and their favorite recipes! A year's subscription breaks down to $5 a month or if you sign up for only three months, you'll basically be paying $10 a month.
In addition to the dinner options that eMeals recipe offers, you can also sign up for breakfast, lunch, and dessert ideas!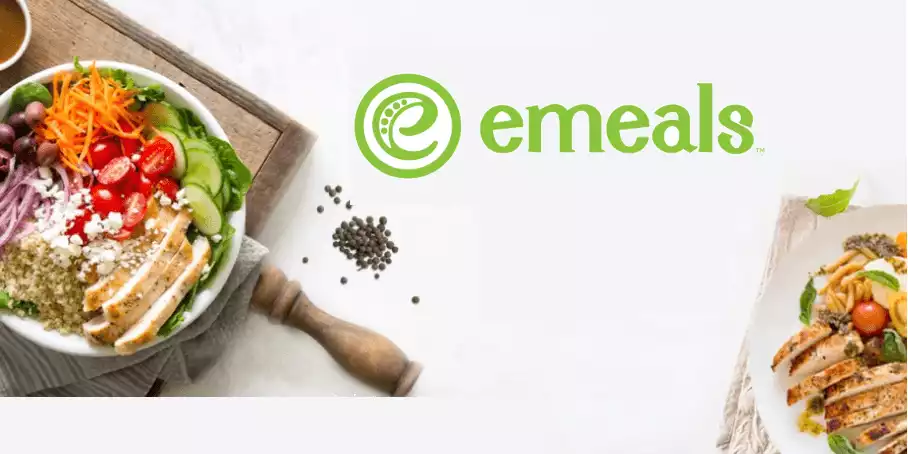 Meal Planning Made Simple - eMeals
Easy-to-use meal planning app making eating healthy home cooked meals easier with weekly recipes, shopping list and smart shopping options.
Try Free for 14-Days
We earn a commission if you click this link and make a purchase at no additional cost to you.
How do you use eMeals?
To start using eMeals, all you need to do is access the main menu (which will look a little something like this).
This is where you can access the different meal plans that eMeals offers and you'll get to choose what recipes you want to use for the week. Once you've selected your weekly meal options for the week, the eMeals app goes through and creates a shopping list for you.
One thing that I really loved about eMeals is that it allowed me to go through and add in my other items into the grocery list, which made it a lot easier to keep everything in one spot instead of having two grocery lists!
You can also save recipes for later if you've found something that you really enjoyed. Plus, you can just pull up a recipe right from your iPhone or Android device- no need to switch over to a laptop or having to depend on a printer to print out anything!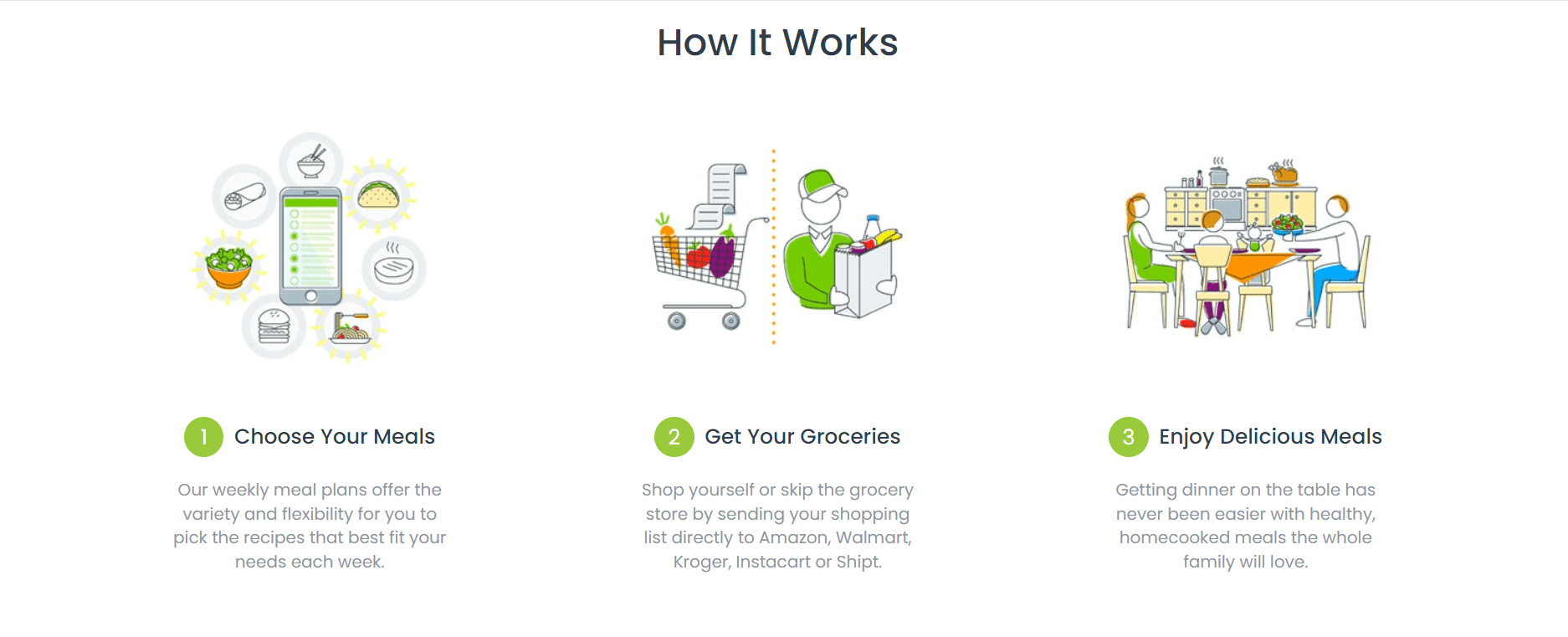 What I received with eMeals
Here are some of this week's meals that I have received and which are not overly complicated and repetitive:
1. Hearty Slow Cooker Roast with Broccoli Florets with Horseradish Sauce
The first meal that I tried from eMeals was their hearty slow cooker roast with broccoli florets with horseradish sauce. When I added this meal to my shopping list, I really loved how eMeals broke down the recipe and listed every single ingredient that I needed.
There were several basic ingredients that I didn't have lying around in my kitchen (olive oil, steak seasonings, garlic, etc) for all of these recipes. But, I think if you have a well-stocked kitchen that has those extra ingredients that help 'make' a recipe, you won't be spending as much upfront for each meal!
But, I had to go and specifically buy every single ingredient for these recipes. However, I didn't spend as much as I was expecting to! To feed a family of four low-carb meals for three days, I spent $119 in total (I had to pay 6% sales tax) and I was able to buy everything that I needed from Walmart. While this is over what I normally spend, I did buy more meat than I normally do, and I had to buy extra ingredients that most people probably already have in their kitchen.
eMeals said that this slow cooker roast took 15 minutes of prep time (which was very accurate) and 7 hours and 15 minutes to cook in the slow cooker. I also loved that eMeals broke down the macros for each meal, which allowed me to count my carbs, calories, fat, and protein for each meal!
I've had chuck roast several times before, I had never tried horseradish sauce and broccoli together. This recipe also called for me to use Montreal steak seasoning on the chuck roast, which I had also never tried before. I'm not a huge fan of horseradish, to begin with and I did find it tasted a bit odd mixed with warm broccoli, but the roast was absolutely delicious!
While the horseradish sauce and broccoli mixed together wasn't my favorite part of this dish, I loved that eMeals introduced me to new recipes that I'd never even thought of before!
2. Mediterranean Salmon Patties with Red Pepper Aioli with Sauteed Zucchini with Feta
Salmon patties are one of my favorite low carb go-to dishes to make for lunches and dinners, but I had never thought of adding a Mediterranean twist to this dish. I eat zucchini at least twice a day, but also had never thought of adding almonds and/op them off.
So, for me, this dish was a mix of familiar foods with a twist of unique flavors. This dish took 20 minutes of prep time and only ten minutes to cook, which I consider to be a super quick meal to fix.
I'm not really someone who garnishes my meals with almonds or aiolis, so I was very excited to be introduced to two new flavor profiles that I don't normally experiment with!
I absolutely love experimenting with new flavors and textures, so trying out this dish was super exciting. I do think that I could've toasted the almonds a little longer (and maybe added some salt) but the red pepper aioli completely won me over! I've tried using this aioli on some of my other favorite seafood dishes and it has quickly become a stable in my low carb diet.
3. Steakhouse Salad
Last, but not least, I tried out this delicious steakhouse salad. I eat one salad every day, but I've never tried making my own blue cheese dressing. 15 minutes of prep and 15 minutes to cook the steak were all that was needed to make up this tasty salad, and while there wasn't anything in this salad that I had never tried before, I found the blue cheese salad dressing to be surprisingly tasty.
So out of the three meals that I tried, I found that the steakhouse salad was the most 'basic' meal to make. However, I loved that eMeals showed me how to make my own salad dressing to pair with this salad, as the homemade dressing was a much healthier option than the store-bought dressing since it didn't contain any hydrogenated oils.
Let's talk About it: Pros and Cons
Overall, I was way more impressed with eMeals than I thought that I was going to be. This isn't just a meal planning subscription, but it's also a way that you can work on creating a healthier lifestyle for you and your family without having to worry about going over your grocery budget.
I really loved how eMeals allowed users to enter in what grocery store they prefer to shop at, as it really made the entire subscription feel very personalized. I also thought that all of the nutritional preferences that eMeals offered was really amazing- it truly felt like this meal plan subscription was tailored to fit people of all different lifestyles and nutritional goals.
I really found that eMeals made my life and meal planning so much easier and less stressful. I would highly recommend trying out the free trial, even if you aren't sure if this program would work for you
Get Started with an eMeals 14-Day Trial Here

FAQs About eMeal
Is eMeal a good option for family?
Yes and no. eMeal is great for the family if you don't have time to scroll through recipes and for grocery shopping, but the cost might be too much for some family budgets.
Is eMeal expensive after trial ends?
You definitely will not spend a fortune after the trial, but the budget is $59.99 for the annual plan or $29.99 for the three-month plan for receiving healthy meal recipes. You will not be stuck with this plan, and you can cancel any time you want.
Do I have to shop the groceries for eMeal recipes myself?
Not at all. If you want to avoid crowds and you prefer to get everything ready to start cooking, you can opt for grocery delivery they offer as well.
Further Reading on Meal Delivery Services & Meal Kit Services