The main differences between Gwynnie Bee vs Dia are:
Type of subscription. Gwynnie Bee is a rental service, with an option to buy. Dia & Co is a styled box service, where you can only buy or return clothes.
Brands. Gwynnie Bee offers over 150 brands, while Dia & Co offers its own brand.
How you select. Gwynnie Bee mostly has you select clothes on your own (with an option for a personal stylist), but Dia & Co provides a personalized style quiz and the ability to leave feedback.
Reviews. There's a distinct difference in terms of filed complaints.
Bottom Line Up Front: Personally, we preferred the flexibility and better personalization offered via Dia & Co here. That said, Gwynnie Bee isn't a bad option either, particularly if you want to sample many different brands.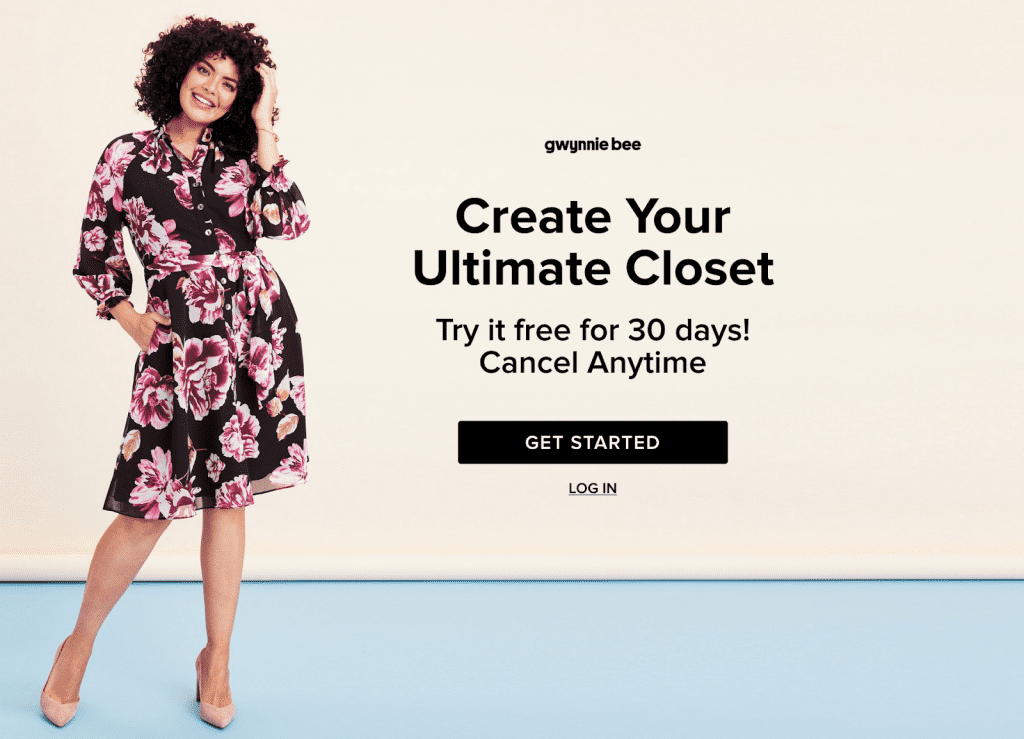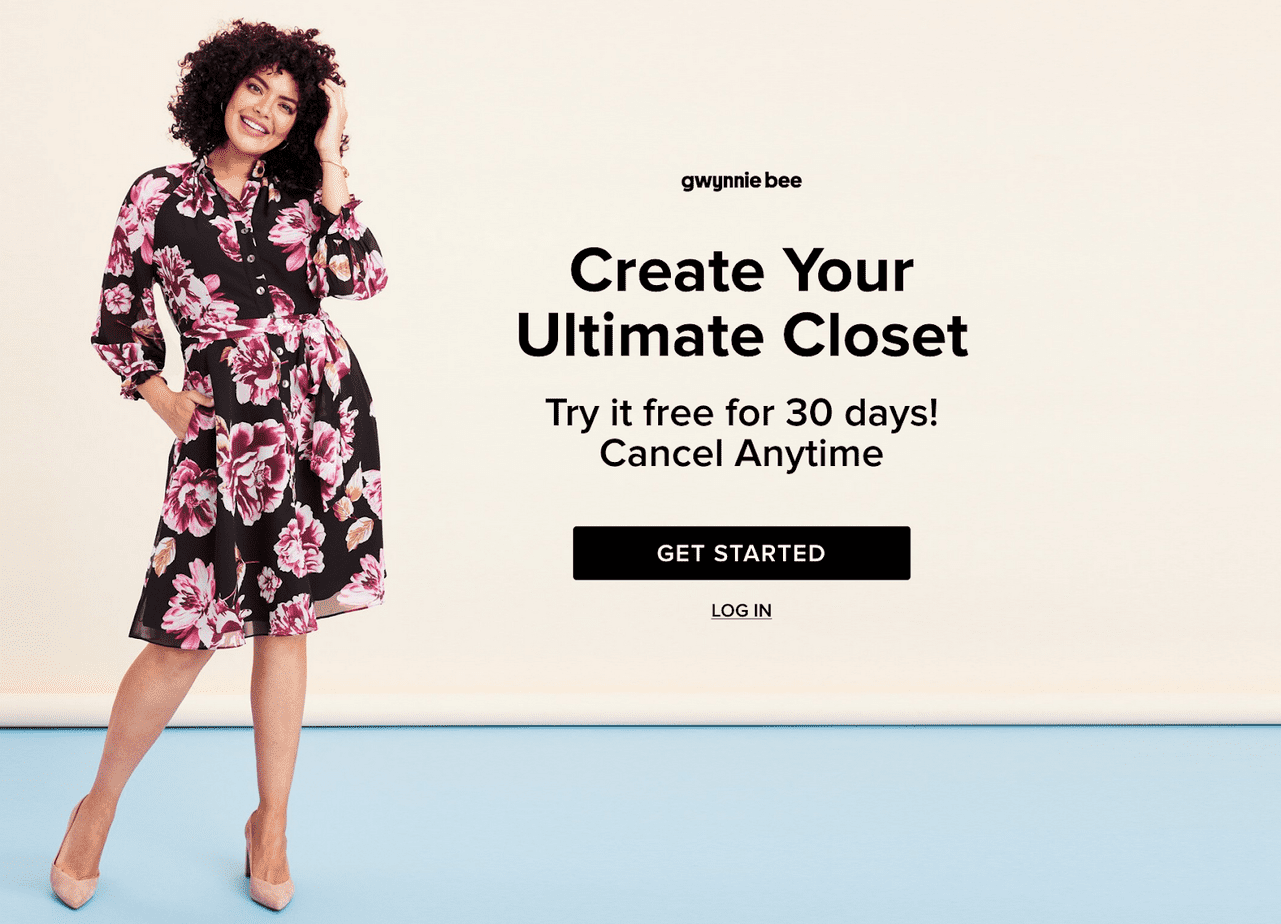 Christine Hunsicker, CEO, and founder of Gwynnie Bee, never expected her company to be a success. In a recent interview with Inc, she revealed that the company actually started off as an experiment of sorts.
Eight years ago, Gwynnie Bee began as a nascent concept and with a question–if it was possible to combine but technology and fashion to create a clothing subscription service that's easy, convenient, and at least a little personalized for fashion to figure. It was one of the first attempts to do so–when subscription services of every kind were rare. Even notable meal delivery services, such as Green Chef and Home Chef would not come onto the scene until 2013 and 2014, a solid two to three years later.
Of course, happily, Ms. Huniscker's idea paid off. Now Gwynnie Bee averages about two million dollars in income a year. But things have changed.
The entire market for subscription services, in general, has become increasingly competitive compared with how it looked back in 2011. And now many notable companies, such as Stitch Fix, are raking in well above that income.
Yet Gwynnie Bee has a key advantage: it's dedicated solely to women's plus-sized fashion. While over time many companies have added plus-sized clothing options, Gwynnie Bee has remained dedicated from its conception to, and only to, providing fashionable clothing for plus sizes.
Yet even in this category, Gwynnie Bee has a direct competitor. Dia & Co, which started offering subscriptions three years after Gwynnie Bee, also prides itself as an exclusively plus size clothing service for women.
So which one is the better deal when compared? Today we'll look at how both Gwynnie Bee and Dia & Co have shaped the subscription market by advocating more inclusivity in clothing fashion, but also which one, compared, is your best bet in terms of both qualities of service and clothing.
How has plus-size clothing changed over time?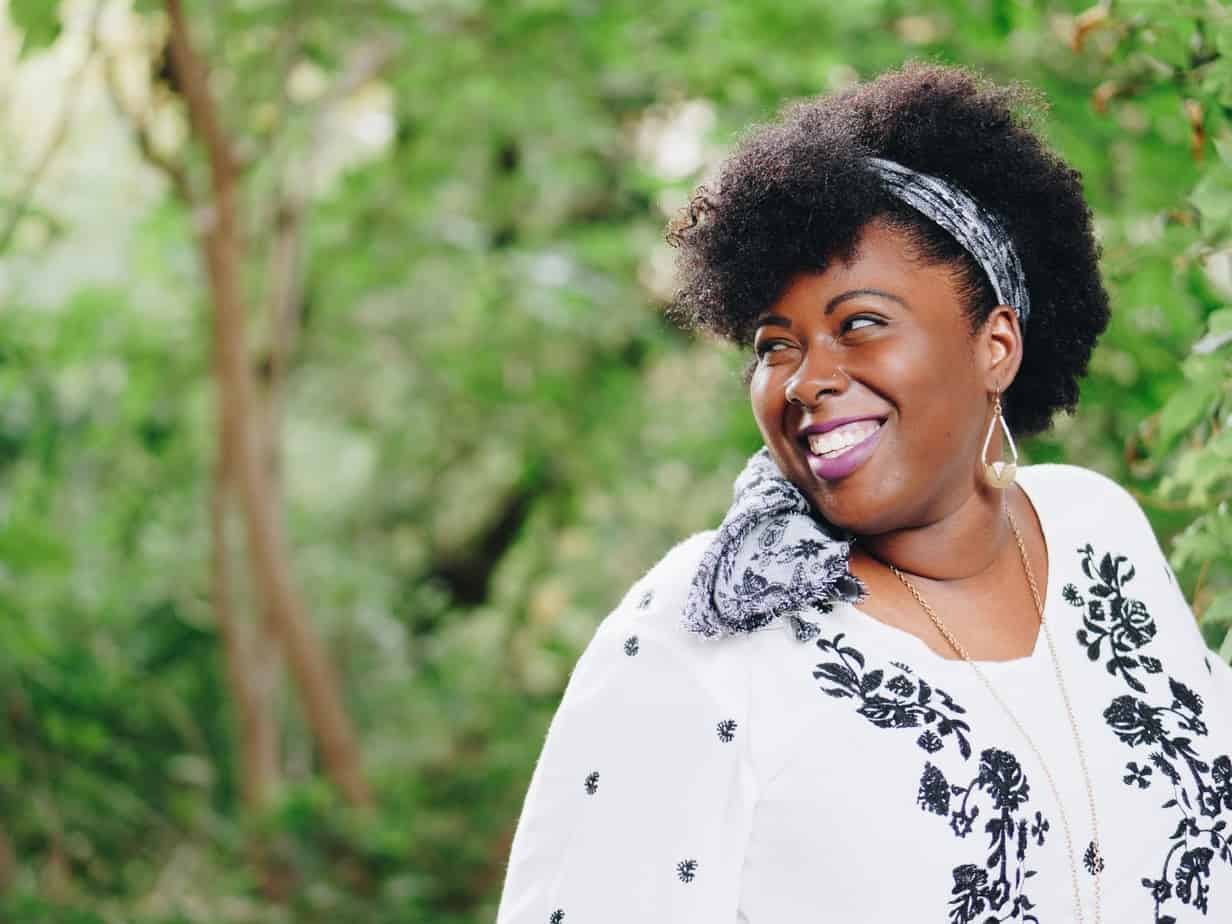 To understand just how innovative not only clothing subscription services are, but those catered towards plus size clothing, you need only take a look at Dia & Co's blog, which provides a condensed history on plus size fashion.
The idea of body shape and size is constantly in flux. In the 1800s, for instance, a fuller and more curvaceous figure was considered ideal because it was a sign of prosperity. It was until the early 1900s, however, that Lane Brant debuted as an officially plus size designer.
Acceptance of other body types dipped in the next decades, with war efforts especially during World War II projecting the American women as tall and slender. While there was a fat acceptance movement during the 1960s, it was two decades later before the plus size market was solidly defined, and not until the mid-2000's that plus-size women models really started becoming more normalized for runway fashion.
Today, plus size clothing is among the fastest growing markets for shopping online–which does include large and small retail outlets. As of its most recent measure, plus size clothing's online market is growing at a rate of nineteen percent.
What does this mean? In theory, more options for women size fourteen and up. It also means some intense competition, even for companies such as Gwynnie Bee and Dia & Co, who arguably have specialized and niche services.
Why are clothing subscription services in such high demand?
Of course, it isn't just about a demand for plus size clothing. In fact, more and more Americans are an option for subscription services, from snack boxes like NatureBox to beauty subscription services like BirchBox and even gaming and nerd boxes, such as Loot Crate.
The question is: why?
For a while now, online sales vs in-store retail have been changing the entire landscape of how we purchase items, from clothing to appliances and even makeup and food. E-commerce sales in the United States crossed a threshold of five hundred and seventeen billion dollars in 2017. As of now, online sales now account for over fourteen percent of purchases in the United States.
If that sounds like less than you imagined, consider this: just a decade ago, online sales only account for five percent of all retail sales.
But there are some problems when it comes to online shopping–especially when it comes to clothing. We all know too well that something can look nice on a rack and not properly fit or suit you, and not being able to try on clothing is a big downside to say, shopping for a dress on Amazon.
While many companies offer return policies, they can be a hassle and still don't meet a pressing need: the ability to not only try on clothes but ones that are more personally selected.
Unless you shop in a plus size store, finding clothing that fits and is fashionable can be a challenge for plus size women.
And no matter your size, there are some key advantages to clothing subscription services, such as:
The ability to rent or purchase items without worry
Personalized selections meant to suit your style and preferences
A way to regularly revitalize your wardrobe
No waiting in lines or facing poor dressing room lighting
A huge time saver, when you consider commute time and sifting through racks of clothes
A way to find all of your clothing in a centralized place
Is a clothing subscription service right for me?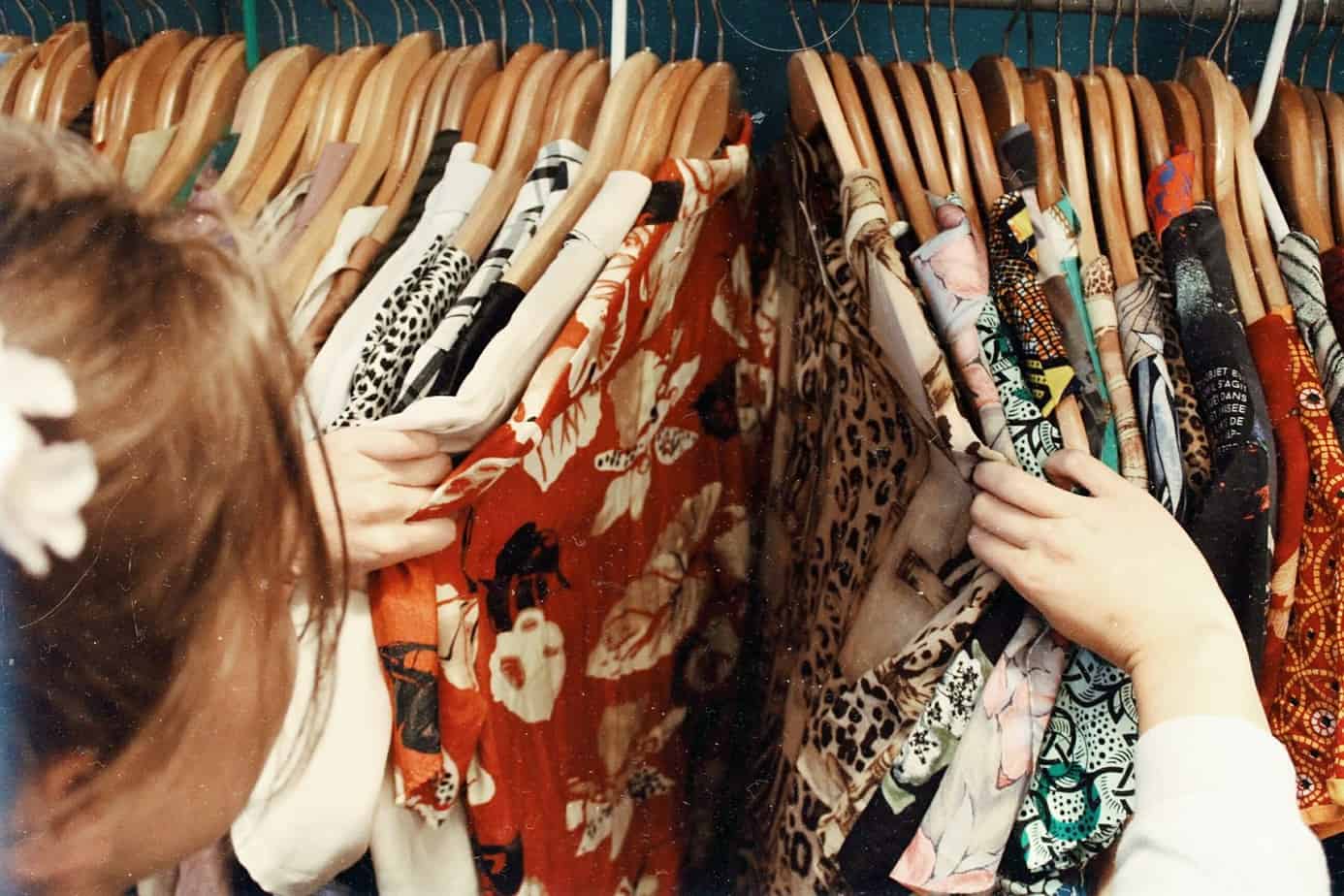 Of course, even Gwynnie Bee and Dia & Co, which both cater to plus size clothing for women, are not the best option for everyone. That's because subscription services, for all of their advantages, of course, have some downsides as well.
First of all, if the idea of having to ship clothing back sounds more cumbersome to you than a trip to the store, it might not be your best option. Depending on your personal habits, it's also possible a subscription service could encourage you to spend more–though that's entirely up to you.
Finally, though this could also be seen as an advantage in some ways, a clothing subscription service likely also means you're getting most of her clothes through one source. While many clothing subscription services do carry a selection of different brands, it may not be the right choice for everyone.
How do I decide between Gwynnie Bee and Dia & Co?
In order to ensure that they're compared fairly, we'll be judging Gwynnie Bee vs Dia & Co on the following criteria:
Pricing & Fees. Of course, everyone wants a general price range. Depending on the type of subscription, that may or may not include monthly fees, styling fees, and the average cost of clothing in the box, as well as any additional costs, such as shipping and handling.
Terms. How easily can you cancel, and in what situations are refunds available? What are their privacy terms and how is your personal information used and stored?
Variety. What brands are offered? Is there a nice variety in terms of both price point and style? Is there clothing for a variety of occasions? And, of course, how inclusive is their sizing?
Personalization. What degree of control do you have over what clothes are delivered to your door? Does the company allow you to shop for clothing yourself, offer a style quiz, or allow you to consult with a personal stylist?
Other features. After your delivery, can you chat with stylists? Are there featured looks to inspire you? Does the company offer an on the go app or anything else that might make shopping easier or more enjoyable?
Customer reviews. Outside of the company's website, how does Gwynnie Bee compare to Dia & Co in terms of pleasing customers?
How does Gwynnie Bee compare with Dia & Co?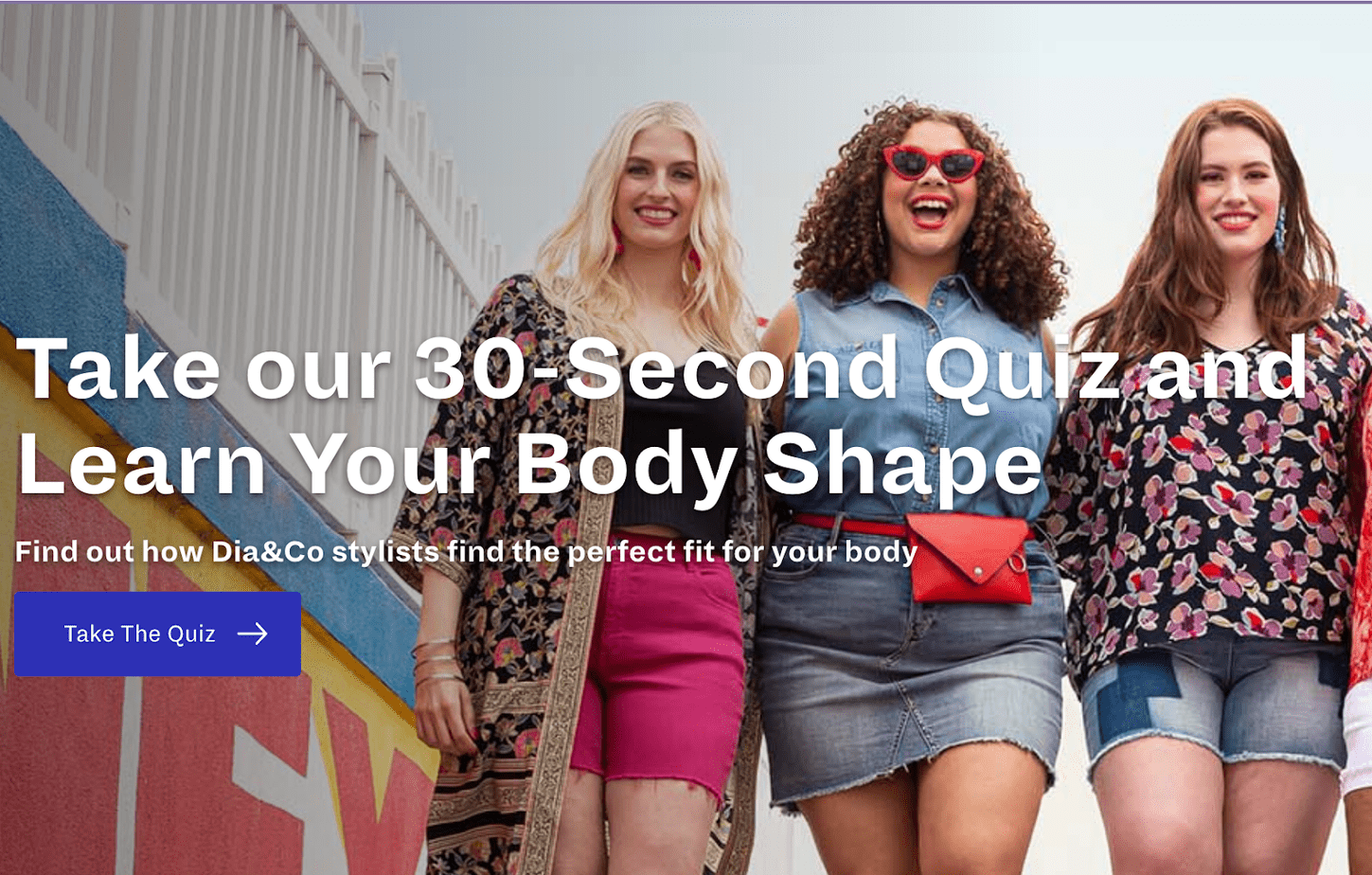 Compared with Dia & Co, Gwynnie Bee has its pluses and minuses–and the two have some things in common. Let's get right into our side by side comparison and see which company delivers the best value for customers.
Pricing and Fees: Gwynnie Bee touts itself as an unlimited wardrobe and gives you the first thirty days free. Following those thirty days, you'll pay sixty-nine dollars a month to try on two pieces of clothing at a time. It's an unlimited service, meaning that you can rent and return as frequently as you wish. If you really love something, you're also given the option to purchase that article of clothing at a reduced price. Free USPS shipping and dry cleaning are included in the monthly fee.

Dia & Co works a bit differently; in fact, it's a different model entirely. While Gwynnie Bee is a subscription service that allows unlimited try on, with Dia & Co you don't need to sign up for a monthly subscription, but instead, order boxes as often or infrequently as you like. Each styling box comes with a twenty dollar fee, which is given as credit towards your potential purchase of any or all of the three to five items you select. Unlike Gwynnie Bee, you won't be able to rent clothing; you simply decide whether or not you'd like to purchase it. You do, however, have the ability to get boxes delivered on a regular basis. Shipping is free and included.
Bottom Line: There's not a clear winner in this category. While Gwynnie Bee's monthly fee feels comparably steep on face value, keep in mind that fee does cover unlimited rentals, plus discounts on retail prices. The twenty dollar styling fee through Dia & Co is negligible if you decide to purchase even one item, however–but if you don't, you're essentially paying twenty dollars to get the clothes to try on. For many, the sixty-five dollars a month may be a significant fee, making Gwynnie Bee a less practical option, but that depends on your shopping habits. If you already spend that much or more a month shopping for clothing on your own, Gwynnie Bee is probably a better option. If you tend to spend less or shop for clothes infrequently–or hate the idea of renting, Dia & Co is your best bet.

Terms of service. Gwynnie Bee does not personally handle pre-authorization for credit or debit cards, but the process usually takes two to three business days. Credit cards are billed monthly on the same day of the month from your first day of service, though you can make a request for a change of billing date, pending on the circumstances. If you lose your return label, you can request a new one. In case of shipping delays, you may contact Gwynnie Bee after five business days. Plans may be changed or canceled through your online account, so long as it is before the next billing cycle. In terms of privacy, you can opt out of your personal information being shared with third parties, but doing so means you won't be able to use some features that aren't specified. You cannot opt out of identification cookies, but it is possible to opt out of some unaffiliated third party sharing for advertisement purposes.

Dia & Co allows you to order boxes as often as you wish, or you can sign up for a Dia Plan, which will ship you a box depending on the frequency you select–twice a month, monthly, or every other month and you also have a chance to skip months. You can change or cancel your subscription before the next billing cycle by logging onto your online account. You are encouraged to contact customer service if your box hasn't arrived within two business days. Dia & Co also offers discounts through referrals and promo codes. In terms of privacy, Dia & Co also uses cookies to collect personal browser and shopping history data and sends some of this information to third party advertisers, through private conversations with stylists remain private; there is no clear way to opt out.
Dia & Co delivers in terms of service, but Gwynnie Bee wins in terms of the privacy policy. Dia & Co offers more ways to receive discounts, and there's more flexibility in terms of plans. As an added bonus, compared with Gwynnie Bee, Dia & Co appears to encourage a quicker response to delayed or missing packages. Nonetheless, Gwynnie Bee's option to opt out of data sharing with third parties, while imperfect, is a step above Dia & Co.

Variety. Gwynnie Bee has a nice variety of clothing options to wear, with distinct categories for shirt and blouses, denim, pants, cardigans and sweaters, jackets and coats, and skirts. There are also categories for different occasions, including work and weekend. You can select from over one hundred and fifty brands such as Lucky, Jessica Howard, NYDJ, and London Times. Dia & Co is all their own clothing brand with different syle options. In terms of categories, you can shop by type of clothing or by occasion–including Date Night, Essentials, and seasonal categories, such as Summer Shortcut and Boardwalk to Sidewalk.

Gwynnie Bee takes the crown for overall variety. While the different categories and easy to navigate shopping site are both great features offered by Dia & Co, the ability to shop over one hundred and fifty brands is going to be more appealing in terms of providing a wide variety of fits and styles.

Personalization. When we're discussing personalization, we're concerned with not only how you select your clothes, but just how much guidance is provided. The best clothing subscription services offer something beyond the typical shopping experience by providing resources of some kind to help you find the best clothing options for you.

Gwynnie Bee allows you to shop and build your virtual closet however you wish–the virtual closet is essential clothing items you'd like to try on next, and you're required to have a minimum number of items selected at all times. While much of it is on your own, you do have the option to schedule a consultation with a stylist, where you can chat online for 'personalized' suggestions free of charge. There are not many additional details about this option.
Dia & Co is different. Rather than selecting pieces on your own, you'll be asked to complete a style quiz, and then your profile will be assigned to a stylist who will make selections for you. You also have the option to provide feedback so your stylist can offer more precise choices.
Gwynnie Bee offers you more autonomy, while Dia & Co does more in terms of personalization. If you want an experience closer to a shopping experience you'd have online or in stores, where you select your own clothing, Gwynnie Bee might be more what you're looking for. If you're looking into a clothing subscription service in order to receive fashion advice, however, Dia & Co just nudges ahead, with a personalized style quiz as a baseline, plus the opportunity to provide feedback and improve your recommendations.

Other features. In terms of other features, compared, the two companies are pretty equal. Both Gwynnie Bee and Dia & Co offer sizing guides, apps, and featured lookbooks to get you inspired.
Customer reviews. Last but not least, investigating customer reviews is a critical part of the process in our comparison. For reviews, we always look at external sites to ensure that we're getting the most honest and unbiased opinions possible. Through Better Business Bureau, Dia & Co is not accredited and holds an unofficial F rating based upon complaints. Gwynnie Bee is actually linked to the parent company, CaStle, which is not accredited but holds an A-plus rating. Influenster gave Dia & Co an average of two and a half stars out of five for over forty customer reviews. Gwynnie Bee faired only a tad better, earning three out of five stars based upon thirteen reviews.

Neither is as positive as we'd like. Though Dia & Co fares only slightly worse on other customer sites.
Final Word: Gwynnie Bee or Dia & Co?
Bottom Line: Personally, we preferred the flexibility and better personalization offered via Dia & Co here. That said, Gwynnie Bee isn't a bad option either, particularly if you want to sample many different brands.
Still searching? Check out our other reviews on clothing subscription services for women of all sizes.