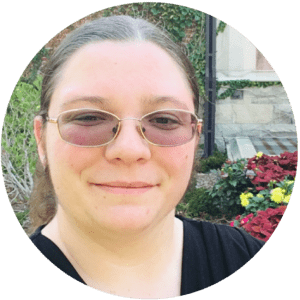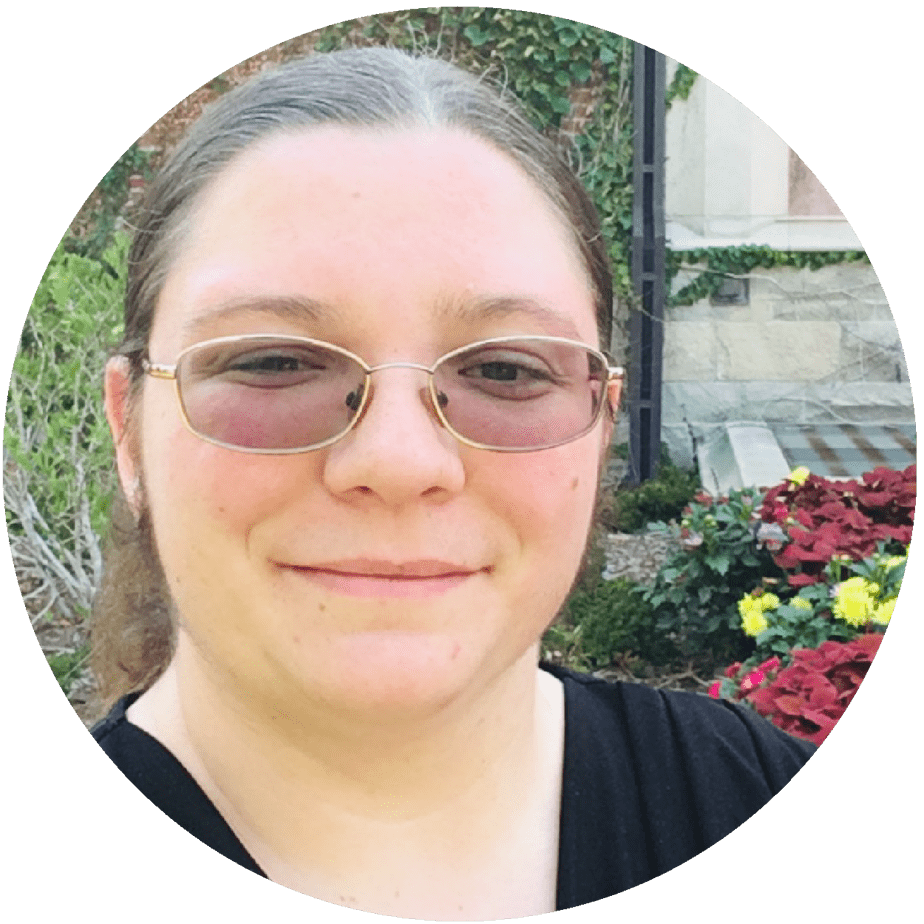 Latest posts by Nicole Taylor
(see all)
Everyone knows about steak subscription box services like Omaha Steaks and Carne Collective, but seafood is often overlooked as a subscription box option.
I know that when I first started my subscription box obsession, a seafood subscription box never crossed my mind. So imagine my surprise and excitement when I found Vital Choice!
Vital Choice is a producer of wild seafood and marine-based supplements who also has a small selection of seafood subscription boxes for seafood lovers.
Let's jump right in to explore what all Vital Choice has to offer!
About Vital Choice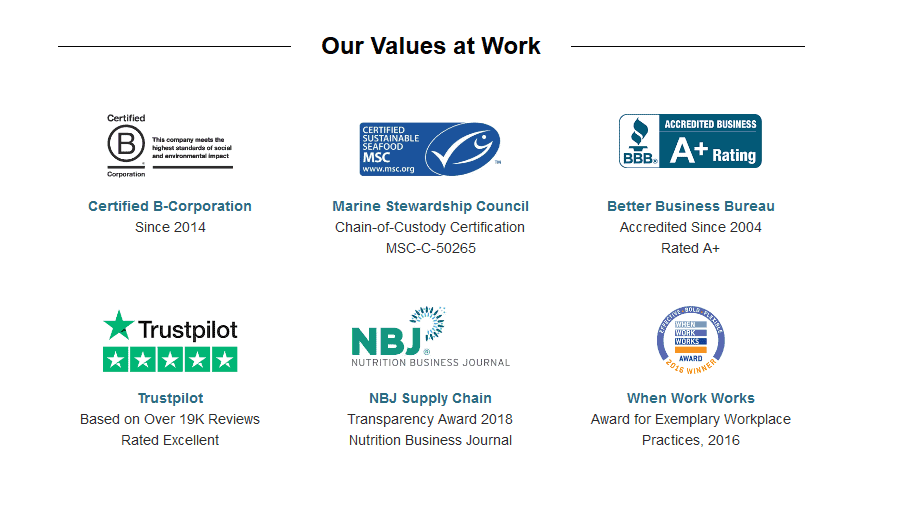 Founded in 2001 by Randy, Dave, and Terry, Vital Choice strives to deliver quality, sustainable seafood to consumers. These three teamed up and put their combined 50 years of fishing experience to bring wild-caught seafood to consumers. They believe that that salmon is one of nature's most perfect foods.
After selling nutrient-rich seafood, they eventually transitioned to offer additional products like marine-based supplements, pastured proteins, seafood subscription boxes, and organic foods. They are based in Bellingham, Washington, and operate with a small team.
Vital Choice operates with six different pillars of value behind their production: health food, wild not farmed, sustainable seafood, ethical sourcing, environmental stewardship, and special diets. All of these signifying their commitment to providing high-quality seafood while maintaining an eco-conscious business model.
How Does Vital Choice Get Their Seafood?
All of the fish that Vital Choice produces is wild-caught. By only selling wild-caught fish, they are not sacrificing nutrients and there are no GMO feeds involved in their process. This ensures seafood that is free of antibiotics and pesticides.
In addition to additive-free fish, by supporting wild-caught seafood, local communities that catch and prepare the product are supported as well.
They only produce seafood that is certified by the Marine Stewardship Council. The MSC is a nonprofit organization that focuses on recognizing companies internationally for their efforts to protect oceans and fish populations.
What Products Does Vital Choice Offer?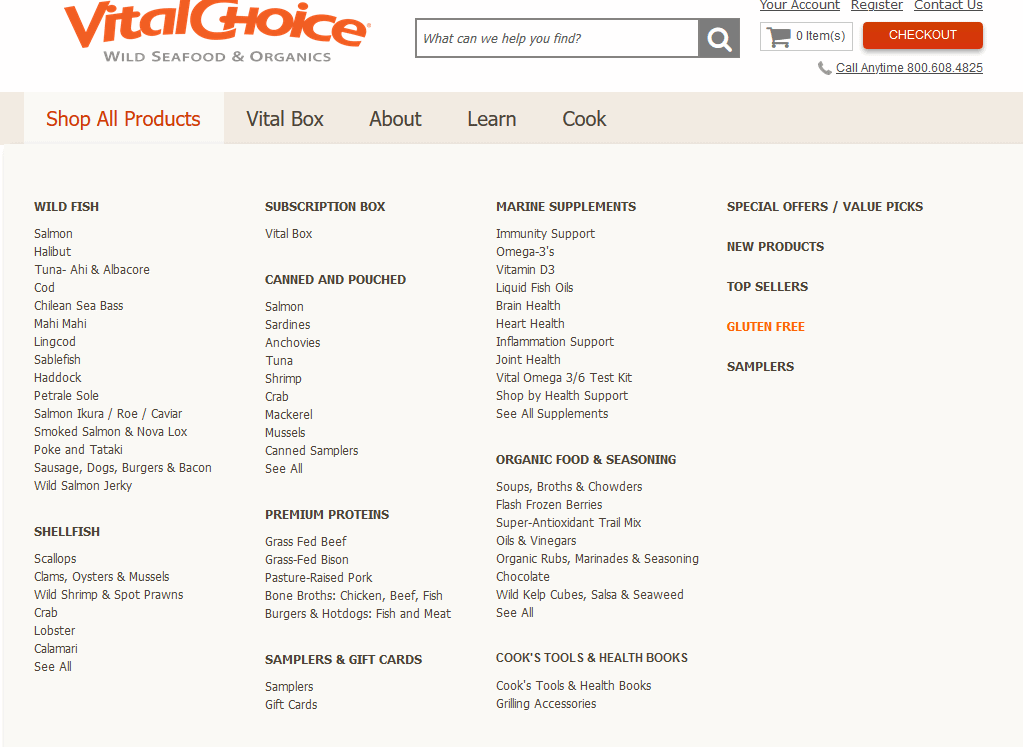 As mentioned before, Vital Choice does not only provide seafood subscription boxes, their bread and butter are marine-based supplements and fresh fish. A majority of their website is focused on these offerings and their subscription box is just one option out of many more.
Luckily, we are here to talk about their subscription box service mainly. If you find you are interested in more than just a seafood subscription box, I would recommend browsing their huge selection of other products.
As for their subscription box, however, they have three different options to select from: the wild salmon box, the wild fish box, and the wild seafood box.
The Salmon box comes with salmon portions and a rotating stock of lox, sockeye burgers, salmon bacon, and salmon sausage. It touts 2-3 products a month that equal 10-14 servings.
The wild fish box comes with salmon, white fish, and tuna with a possibility of including more than 12 other wild fish species. For the variety, it comes with 4-5 different fish that amounts to 14-16 servings.
The final box and biggest box is the wild seafood box. It comes with similar offerings to the wild fish box (tuna, salmon, and whitefish) in addition to shrimp, prawns, scallops, and calamari. As this is the largest box, it comes with 6-7 varieties and equals a whopping 18-22 servings.
How Much Does Vital Choice's Vital Box Cost?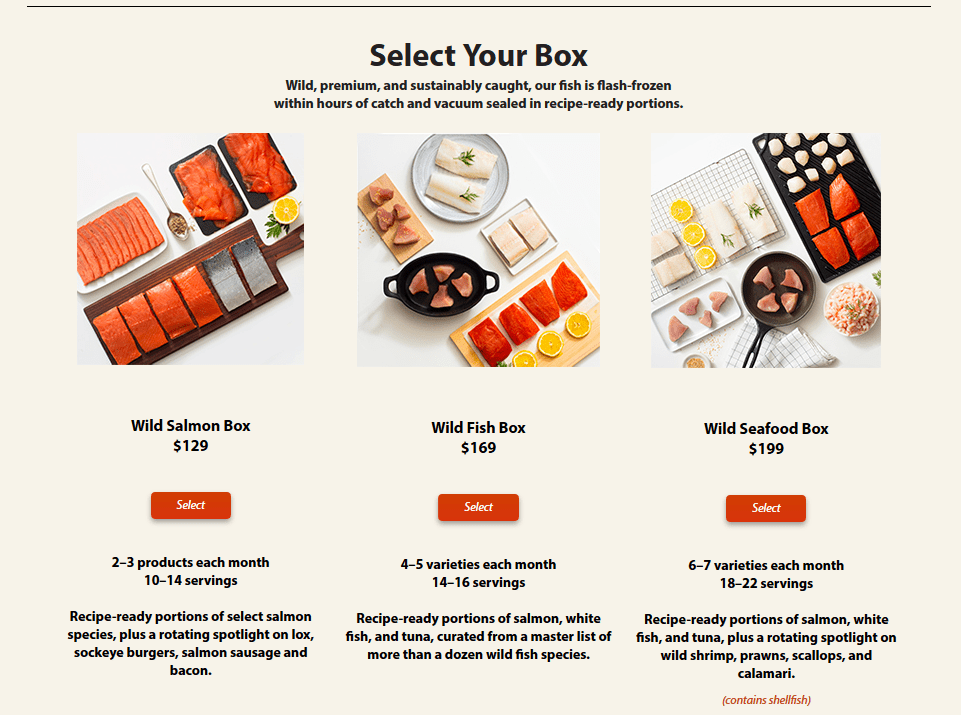 Now that you know what comes in each box, we can explore how much you can expect to pay per month and the amount will be dependent on which box you select.
The salmon box costs $129 a month, the wild fish box costs $169 a month, and the wild seafood box which will cost the most at $199 a month.
As for their other products, since they offer so many you can find tons of options for any budget.
For example, they have a wide selection of seafood like tuna and cod to scallops and crab, ranging from $9.00 to $269.00.
Whether you are looking to get seafood delivered monthly or just purchase a few select kinds of fish or shellfish, you are sure to find what you are looking for in their extensive product offerings.
Vital Choice's Website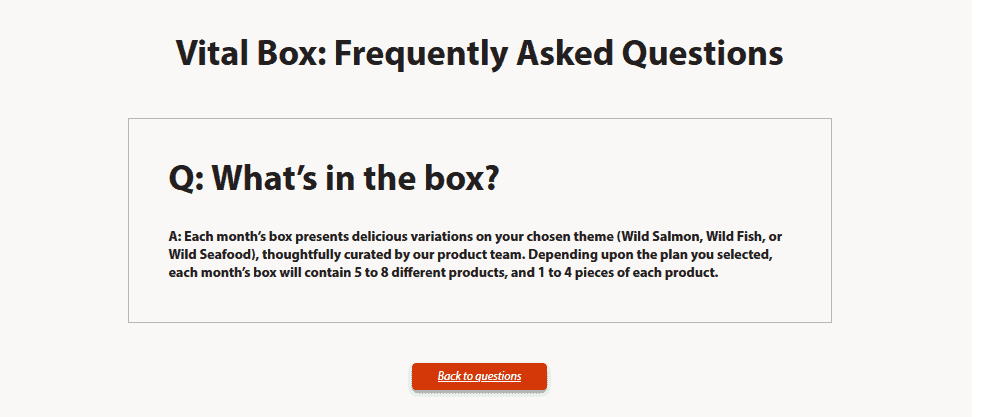 Their website is functional and has many pages to explore, but its design is a bit plain and uninspired. It feels like I'm navigating a website from 10 years ago, and some design decisions make it a bit annoying to click through.
For example, when looking into their FAQ section for the Vital Box, every time you click a question it opens it on a new page away from the other questions. You then have to select "return to questions."
Also to make it more confusing, they have two different, completely separate pages for FAQS: one for the Vital Box, one for everything else.
It is also good to note that almost every page is like this, where it takes 3+ clicks to get where you want to go. After browsing their website for more than a few minutes, it does get a bit annoying to keep having to dive deeper.
Delivery, Shipping, and Ordering Options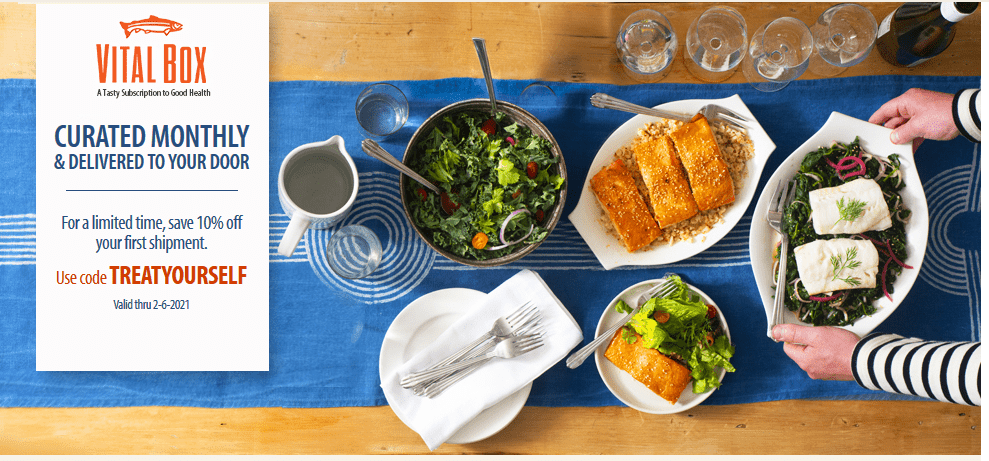 All of the boxes are not customizable and unlike other subscription box services, there are no bulk discounts. For example, other boxes sometimes offer a slight discount on each box if you subscribe for longer i.e., 3, 6, and 12-month duration. This is not the case with the Vital Box.
Since there is no monetary incentive to stay for longer, there are minimum or maximum time obligations. You simply cancel the box when you want it to stop.
They ship the box so that it will arrive the second week of each month. For a shipping service, they use UPS Ground Service. If you wish to skip your box delivery for a month, they do offer an option to do so.
Pros and Cons of Vital Choice
Pros
Eco-friendly
Sustainable
Has a wide variety of fish and seafood options
Can order up to nine of each box a month
Has more than just seafood, like supplements and pork
You have to confirm each month you still want a box, leading to fewer accidental charges
Wide-ranging prices for any budget
Cons
Lacks customization options
Limited box choices
Difficult and bland website
Lack of transparency of shipping prices for Vital Box
You are required to make an account before you can order any Vital Box
Alternatives to Vital Choice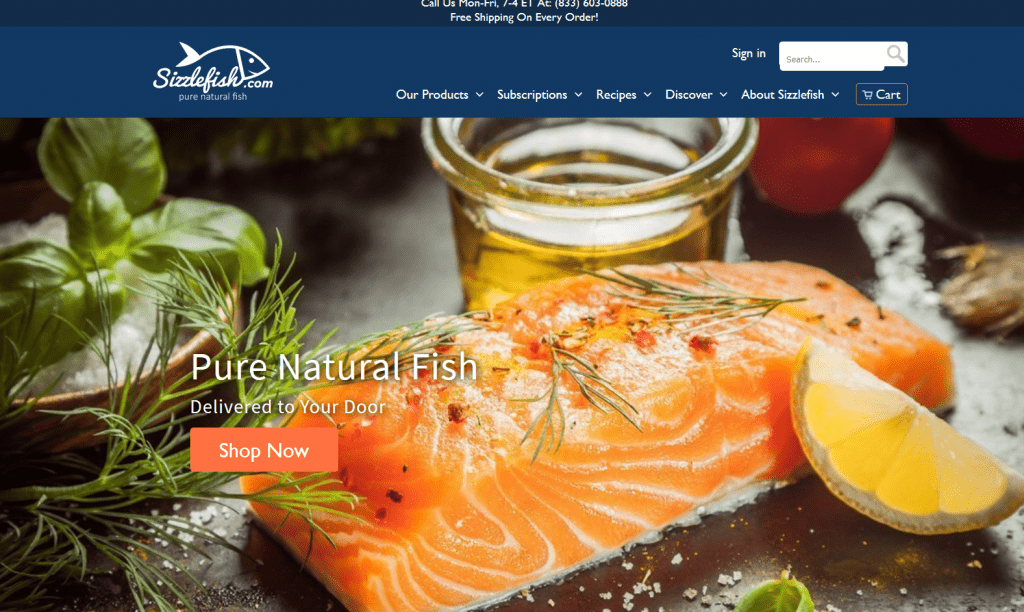 Once I discovered Vital Box, I just had to go looking for more seafood subscription boxes, and after a quick google search, I was pleased to find many more!
The first one I came across is OceanBox. Right away they explain that their packaging is made of biodegradable, recyclable, and non-toxic materials as well as free shipping on every order. Plus their website is much more aesthetically pleasant and easy to navigate.
From exploring OceanBox's website, their box offerings are much more flexible and customizable compared to Vital Choice. This is nice because you can guarantee you are getting fish and seafood you enjoy each month rather than being surprised.
The next one I discovered was the Fulton Fish Drop. Again, their website was enjoyable and easier to navigate than Vital Choice. As for their boxes, they offer both a customizable option and a pre-selected option.
Fulton Fish Drop has more flexibility to select the duration of a plan: biweekly, weekly, and monthly. Plus their prices are half that of Vital Choice starting at $85. In addition to seafood, they have a caviar subscription offering too!
Sizzle Fish like the other competition has a functional and easily accessible website. They tout their sustainability, quality, and ideally-portioned fish as some of their key assets. Like OceanBox, they allow customizable subscription boxes. Free shipping is included on every order.
Omaha Steaks, the well-known steak subscription box service does offer one seafood box option. As a large player in the meat subscription service market, I was pleasantly surprised by this! It costs $199 and comes with salmon, mahi-mahi, swordfish, lobster tails, shrimp, a butter sauce, and seasoning for fish which is a great deal!
FAQs
Question: Who sells the best seafood online?
Answer: That is subjective on what you look for in your seafood company. Are you looking for one that is sustainable? Or one that provides only salmon products? Personally, any company that strives for sustainability is a good choice in my book.
Question: What is Sizzlefish?
Answer: It is one of the many high-quality seafood subscription box services available.
Question: Is Vital Choice a good company?
Answer: Yes! They strive to limit their environmental impact and maintain an eco-conscious mindset with their business practices.
Question: Where can I buy sustainable seafood online?
Answer: You can use any of the options I discussed or even do a google search to find more!
Question: Is wild salmon better than farm-raised?
Answer: Each type of salmon—farm or wild—has various pros and cons. Farm-raised salmon has more omega-3s while wild salmon has more minerals.
Conclusion: Should You Buy Vital Choice?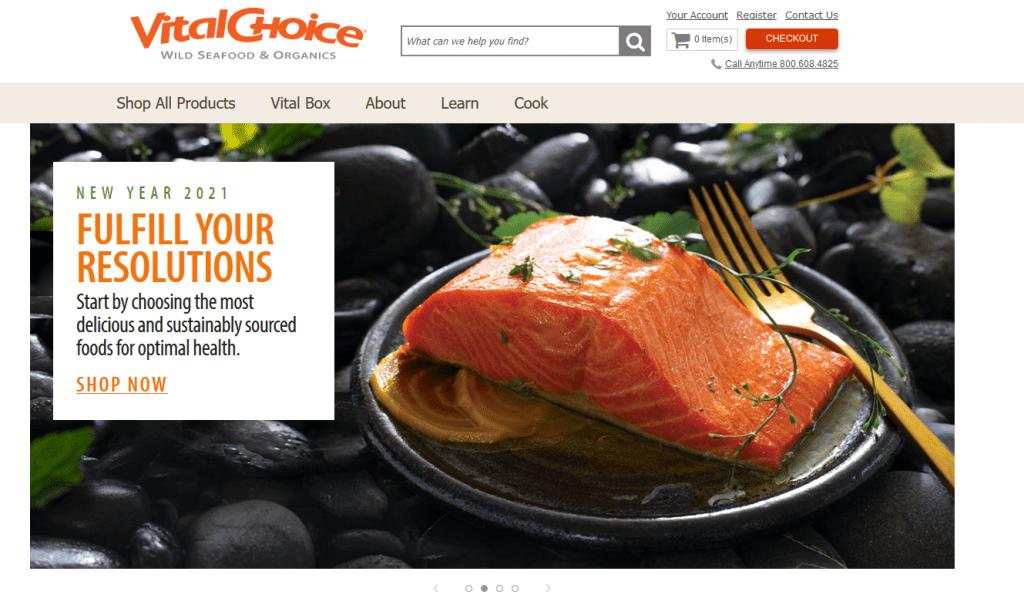 After exploring what Vital Choice offers in their Vital Box, and taking a look at the various competitors, I can say that I would recommend Vital Choice for their seafood offerings, not their box.
The competition offers more flexibility in customization and their main focus is a subscription box-style service, whereas Vital Choice's Vital Box is more of an afterthought.
Since Vital Choice has so many other products, I feel like their Vital Box was a wasted opportunity. It takes a backseat when compared to all the other items they sell.
Paired with a lackluster website that is clunky and hard to navigate, I think there are just better options out there for seafood-focused subscription box services.
Many other companies tout their subscription box as the main service they offer, and it better reflects their dedication to quality and delivering a reliable service each month.
Have you tried any of Vital Choices products? What did you think? Let us know in the comments down below!
Further read: