Latest posts by Nicole Taylor
(see all)
Every now and then I find myself looking for something more, something to add a bit of variation to the day-to-day routine.
Usually, I'm prompted to change up my schedule, pick up an old hobby, or try a new type of food. Food, honestly, is one of the easiest things for me to change. I can easily deviate from my usual shopping path at the grocery store to grab a new type of produce, side dish, or meat.
But what if, when I'm looking for a new type of meat, I can't find anything new? Well, this has happened to me before. This search takes me to diverse grocery stores outside of my typical area of operation, which can be fun, though tedious. When I do find some unique meat to try, such as alligator or venison, it takes the form of jerky.
I love jerky, but even with different meats, it can become monotonous. It is just dried meat after all.
After searching high and low to find a new, fresh, type of meat, I ended up turning to the internet.
To my surprise, I stumbled across a company called Fossil Farms. They sell a variety of fresh meat that pinpointed exactly what I was looking for, something unique.
Great Pick

Why Go with Fossil Farms?
Fossil Farms has the WIDEST SELECTION of premium sustaintably raised cuts of almost every meat imaginable. Where you are looking for affordable ground beef, chicken, pork, or steak cuts, OR the exotic like bison, ostrich, or wagayu, Fossil Farms has it all. Expertly packed in insulated boxes with fast shipping.
View Pricing & Selection
We earn a commission if you click this link and make a purchase at no additional cost to you.
Why I Chose Fossil Farms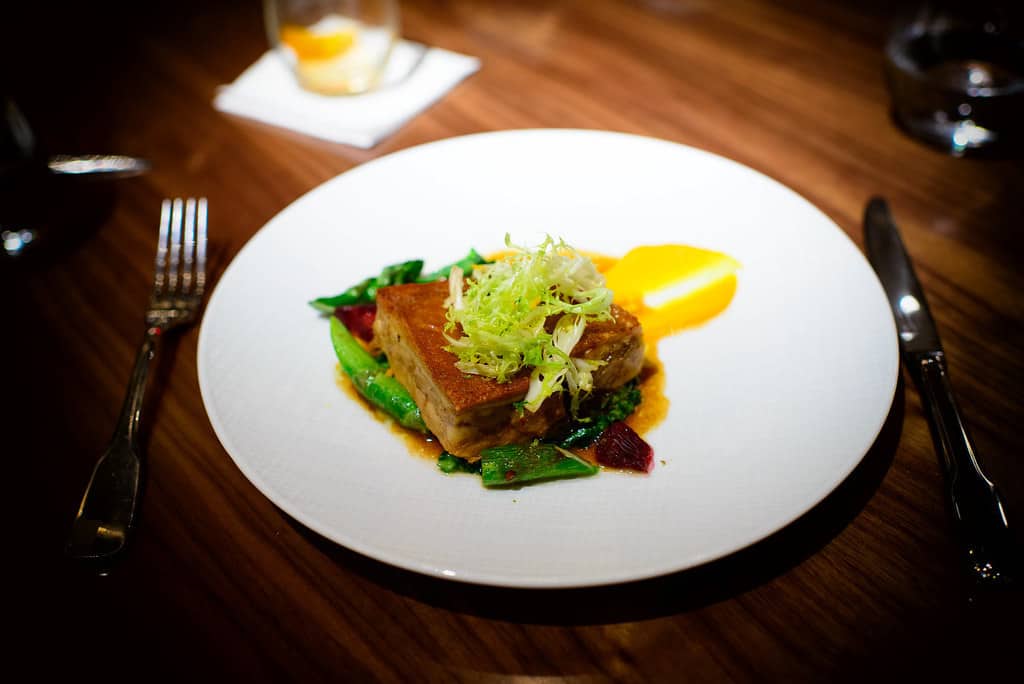 Fossil Farms is a sustainable producer of unique and exotic meats based out of Boonton, New Jersey. They are a local, natural provider of various types of meat to both consumers and chefs across the country. They aim to produce high-quality meats with good service. Mission-driven, they focus on products that are alternatives to red meat.
Seeing a problem with the modern meat industry, they took up the mantle to distribute quality service with the focus of becoming a healthy alternative to mass-produced meats. Operating for 23 years, their mission and goals have not changed. I respect companies that make goals and stick to them, especially when it is against a traditional model like factory farming.
They optimize their stock by working with 200 family farmers across the country. All their animals' graze or forage for their diets, but these diets can be supplemented if they need to. Plus, by staying true to their values, their animals are cage-free and are raised without antibiotics, steroids, or growth hormones.
Local, sustainable, and unique—Fossil Farm drew me in with their product and cemented my interest in their company values.
The Main Feature of Fossil Farms: Range of Products
One thing I noticed right away with Fossil Farms is their huge selection of unique meats. When I see companies that produce interesting protein, they usually focus on one or two animals like elk and venison. Since Fossil Farms utilizes a ton of farmers rather than relying on only one or two producers, they can offer a huge selection of types of animals that deviate from traditional meats.
Another quality that is exceptionally unique to Fossil Farms is its wide variety of products. As I mentioned in the opening of the article, they offer fresh meat, not just dried or cured meat options. And when I say fresh meat, I don't only meat ground or burger style patties. Their selection is huge!
Whether you need a steak for a special occasion, a whole bird to roast, or some fancy hotdogs, they have it all! Just to give you an idea of how many types of fresh meat they have, here is a quick, non-comprehensive list: tenderloins, cutlets, sausage, steak, hot dogs, ground, burger style, stew meat, tenderloins, ribs, salami, bacon, chops, whole birds, and more.
Fossil Famr even offers ostrich meat and emu eggs—talk about a big omelet! With such a large spread of merchandise, it is super easy to find the next exciting menu item. Maybe yak stew one week, and fried rattlesnake the next. The possibilities are endless.
How to Pick a Fossil Farms Meat
After going through their huge selection, you may feel conflicted by all the options. I know I was the first time I browsed their website. Luckily, Fossil Farms understands that everyone who comes across their products may be new to the various types of exotic game meats.
Keeping their new customers in mind, on the very front page of their website they put a handy dandy button that displays "New to Game Meats." By clicking this snazzy little button, you are brought to a new page that makes recommendations based on more common meats.
For example, if you like Angus beef they recommend (in order of mild to strongest flavor) yak, Fossil Farms bison (a variety of buffalo meat), Piedmontese beef, ostrich, Wagyu beef, elk, venison, and emu. Or if you like chicken they recommend, turkey, quail, rabbit, pheasant, squab, and goose.
Each new type of meat also has a button you can click to display what products are available for that specific animal. This simplifies the shopping experience while also letting the customer browse limited pages without potentially overwhelming first-timers.
The one thing I will note about this guide is that it is for comparison purposes; to get your feet wet in the realm of game meats.If you are the type of person who likes to jump right in, this tool may not benefit you as it does not include the more unique meats like kangaroo, alligator, antelope, guinea hen, lamb, wild boar, duck, snake, or Berkshire pork.
What Does Fossil Farms Cost?
My favorite part between their range and variation of products is that you choose how expensive you want your experience to be.
They have standard prices from $9-30 for common meats like elk sausages or ground bison. Or if you are looking for a fancier one-time experience, they also offer things like grade 8-10 domestic Wagyu ribeye which will cost you $1,050 for a single streak!
Of course, they have gradations of price outside of those examples, such as an elk 8 bone small frenched rib rack for $160 or a $60 emu egg.
The selection of their products and variation of prices is sure to meet any unique needs you may have as a customer! The assortment offered blew my expectations out of the water.
This meat delivery service has more options than my local butcher.
Fossil Farms Website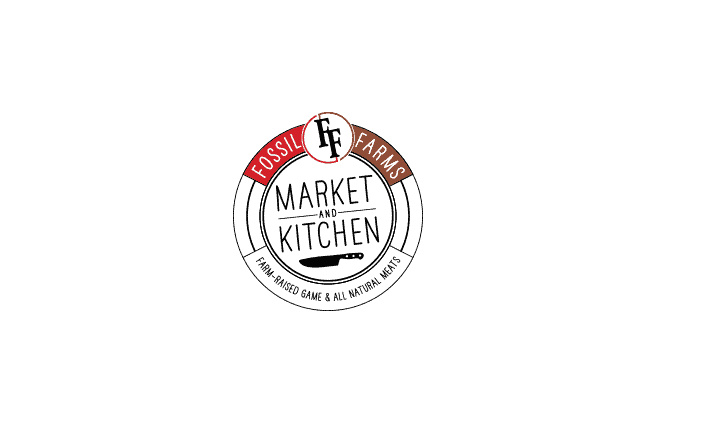 Overall, I enjoy their website. It is clean, helpful, and straightforward. It minimizes overexposing the customer to too many new animal products and provides access to guides and tips on how to choose a new type of meat. Plus, the color design is simple and does not distract the customers. All the buttons the customer may need to start their shopping experience are easily located at the top of the page.
However, as I was browsing, I also noticed that at the bottom of their homepage they have additional categories to help guide customers. I find this area helpful and fun to explore but was a little dissatisfied with it. Some of these buttons lead to pages that have no products listed or even include links to products you cannot find anywhere else of the site.
As an example, they have both a "Jerky" and a "Reptiles Exotics" area. Both are disappointing for different reasons. The "Jerky" page is empty of products and has a "new products coming soon" banner, while the "Reptiles" page provides access to a new page with snake meat.
The "Reptiles" page is not located in their products section with the other animal icon buttons, but rather near the bottom in a similar style to the homepage. I feel like both pages as a disservice to their products with one advertising unavailability and the other seeming to hide an additional product.
Delivery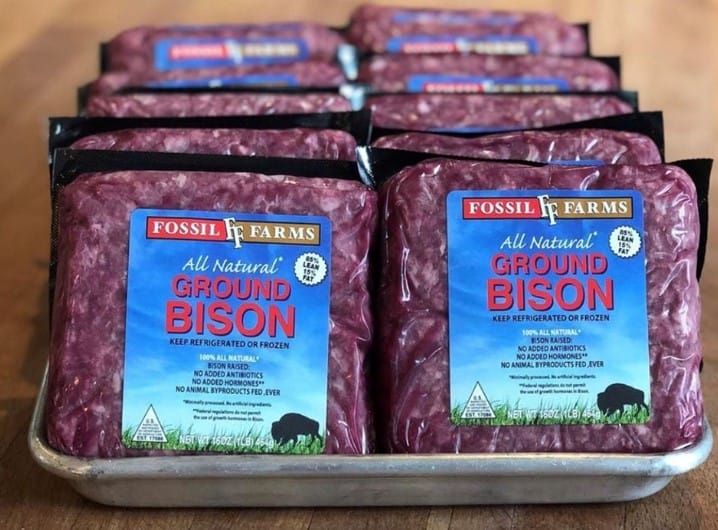 Whenever I am shopping for any type of fresh product, whether that be meat, a dinner subscription box, or cheese, I am always researching how a company sends its merchandise.
In the past, I had an experience with a wine box that also included fresh cheese but did not pack it with any sort of insulation or cooling to guarantee the cheese remained unspoiled during the shipping and delivery process.
Since then, I always recommend checking how a company ships cold products to avoid any spoilage. Do this type of research before purchasing to avoid any issues.
Luckily, Fossil Farms understands this and ships everything flash-frozen (they also have a storefront for people in the local area of New Jersey looking for unfrozen meats).
Their packages are also built with freshness in mind. They utilize Styrofoam boxes, biodegradable packing peanuts, and an inner cooler box to keep the temperature constant during the shipping process. Currently, they understand that Styrofoam is the best option to keep their products cold, but as they are focused on sustainability, they are seeking out alternatives like dry ice packs).
When the meat arrives, if it is thawed a bit and the temperature in the box is 40 degrees Fahrenheit, you can still freeze the meat without any compromise of quality. For shipping, they process orders Monday-Friday and ship out Monday-Thursday. The handling company they use is UPS.
Fossil Farms Review: Should You Buy Fossil Farms?
After exploring what Fossil Farms has to offer, I would recommend trying them out for all your exotic meat needs!
A website that is easy to navigate and even helps customers personalize their exotic meat experience is a huge plus. They do not hide their customer service number and are transparent about their farm practices, producers, and hours.
All the information you need about the company is simple to find on the website, and customer service is a call away for additional assistance. In addition to their regular online services, they are also able to adapt to changing global circumstances by offering curbside pickup options from their retail store.
Not only do they deliver on their goals of quality merchandise (farm to freezer), locally produced animals, and sustainable meat farming practices, they go above and beyond with website simplicity, delivery methods, and customer service.
Fossil Farms Alternatives to Try
If, after you've read this, you feel that your exotic meat craving has not been satisfied, no worries—I have searched the internet to gather a few alternatives to Fossil Farms. One company that kept popping up in my search was The Exotic Meat Market. This producer of exotic meats is truly the holy grail of variety and diversity in the odd meat scene.
Whether you want to dine on raccoon, bull testicles, or beaver, they have you covered. Aside from their stranger offerings, they also have (newly) familiar meats like kangaroo, lamb, and ostrich. Another producer I found was Steaks and Game. They provide a more limited stock of products consisting of alligator, frog, kangaroo, Nilgai antelope, ostrich, rabbit, and turtle.
For a more high end cuts like Wagyu meat delivery, I'd recommend checking out Crowd Cow and Snake River Farms.
Even though their farm inventory is a bit smaller than Fossil Farms, they still have enough variety to wet the whistle for exotic meat enthusiasts.
Other Meat Delivery Services Our Team Has Tried:
Exclusive Offer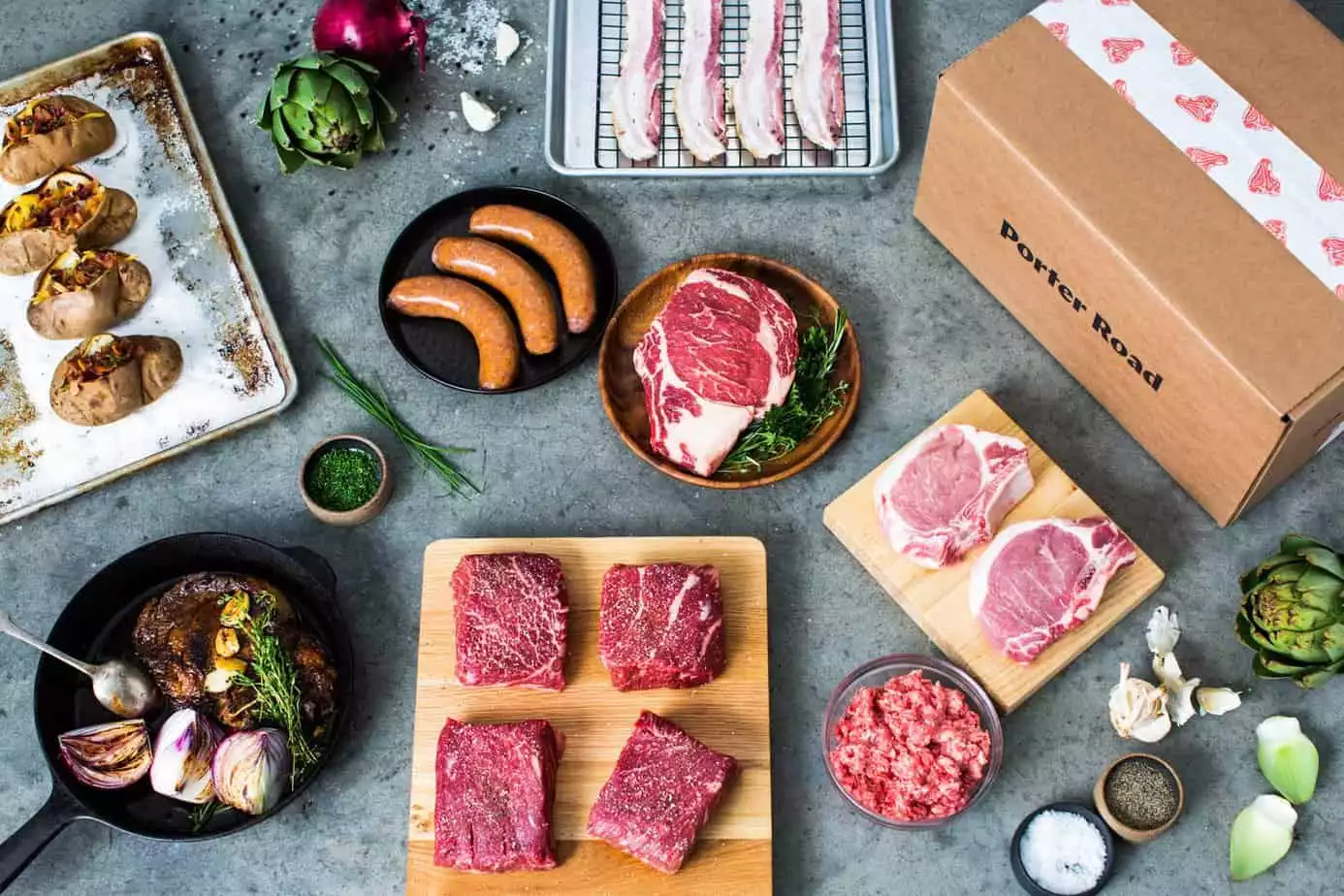 Have you tried Fossil Farms or a unique type of meat? If so let us know in the comments below! We'd love to hear about your experience.
Great Pick

Why Go with Fossil Farms?
Fossil Farms has the WIDEST SELECTION of premium sustaintably raised cuts of almost every meat imaginable. Where you are looking for affordable ground beef, chicken, pork, or steak cuts, OR the exotic like bison, ostrich, or wagayu, Fossil Farms has it all. Expertly packed in insulated boxes with fast shipping.
View Pricing & Selection
We earn a commission if you click this link and make a purchase at no additional cost to you.
FAQs About Fossil Farms
Question: What is the most exotic meat?
Answer: It depends on your preference! From Fossil Farms, I would say either alligator or kangaroo.
Question: What are some exotic meats?
Answer: Some different types of meat that are considered exotic would be bison, alligator, duck, lamb, ostrich, elk, and rabbits.
Question: Where can I buy wild meat?
Answer: Fossil Farms produces wild game meat. Other companies do as well.
Question: Is venison healthier than beef?
Answer: As venison is leaner than beef, yes, it is healthier due to the reduced fat content.
Question: Which is the tastiest meat in the world?
Answer: This honestly depends on your palette, but if you like beef, Wagyu and Kobe beef are extremely marbled and high-quality steaks. But be prepared to spend some money on these!
Question: What is the healthiest game meat?
Answer: The more active the animal, like elk and antelope, the leaner the meat.
Question: What is the most expensive beef in the world?
Answer: Wagyu beef is the most expensive beef in the world. Wagyu is a purebred Japanese beef from the Miyazaki region known for its intense fat marbling. Fossil Farms does carry it!
Recommended Reads:
Exclusive Offer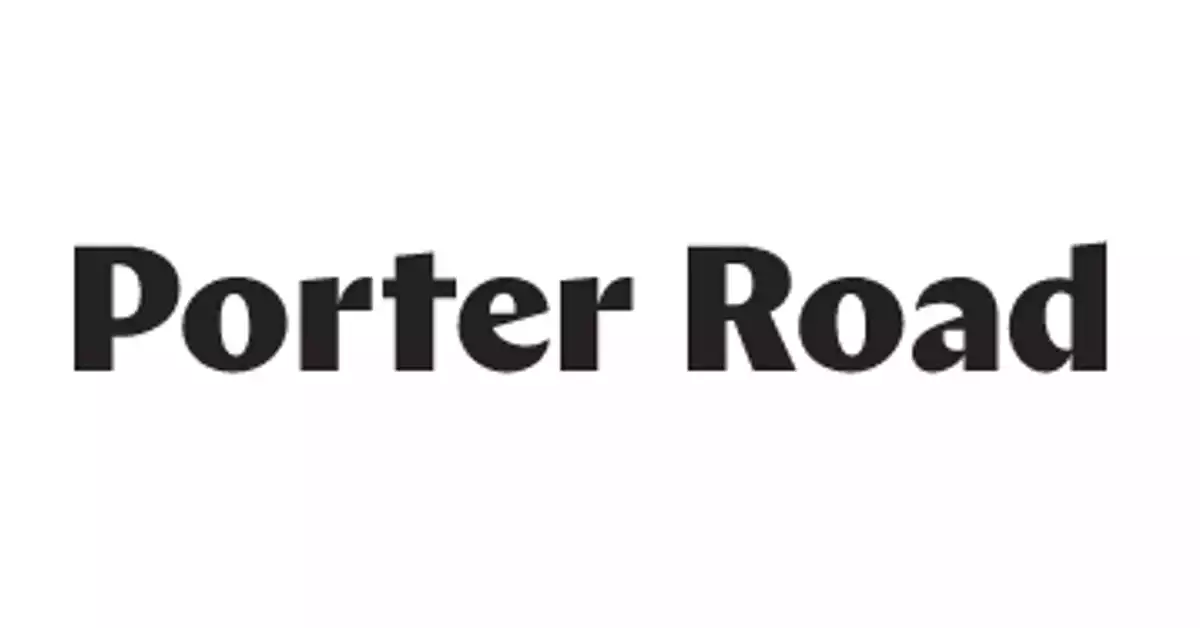 Subscribe, Simplify | Porter Road
The most convenient way to shop life-changing meat. Delivered on your schedule, every 2, 4, or 8 weeks. Get 10% Off your first order using code: RAISEDBETTER10.
Select Your Box
We earn a commission if you click this link and make a purchase at no additional cost to you.