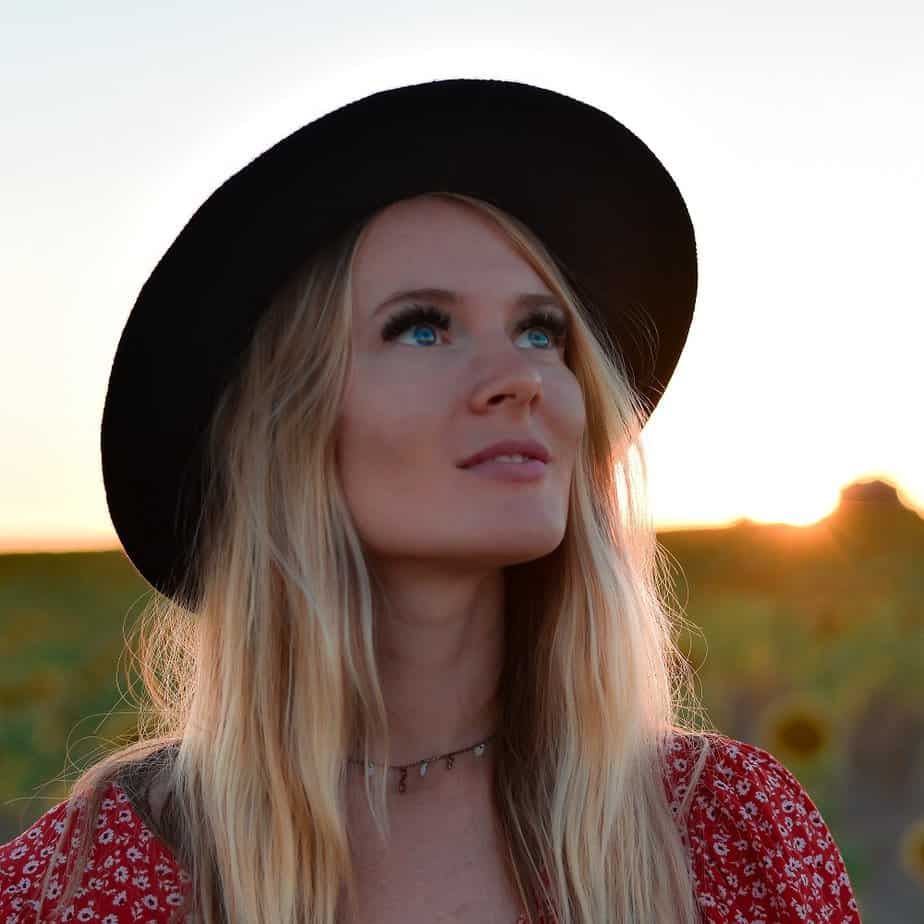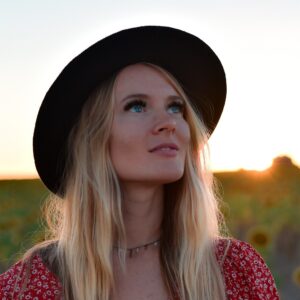 Latest posts by Haley Parker
(see all)
Finding time to shop for workout clothes between work, the gym, getting dinner, and other everyday life stuff can feel challenging. However, with the help of subscription boxes like Wantable and Fabletics, shopping is a breeze.
Gone are the days of dedicating an entire day to finding clothes that feel and look good in the gym. When looking at Wantable vs. Fabletics compared, they're pretty unique. So which one is right for you?
Wantable vs. Fabletics Up Front
Wantable and Fabletics are very different, from their subscriptions to what they offer. Fabletics is more of an activewear and athleisure subscription. At the same time, Wantable has different style edits.
You can choose from various clothing types, like trendy, activewear, intimates, and men's. You also get a box automatically sent to you styled by a pro with Wantable, but Fabletics works on a credit system where you choose what you get.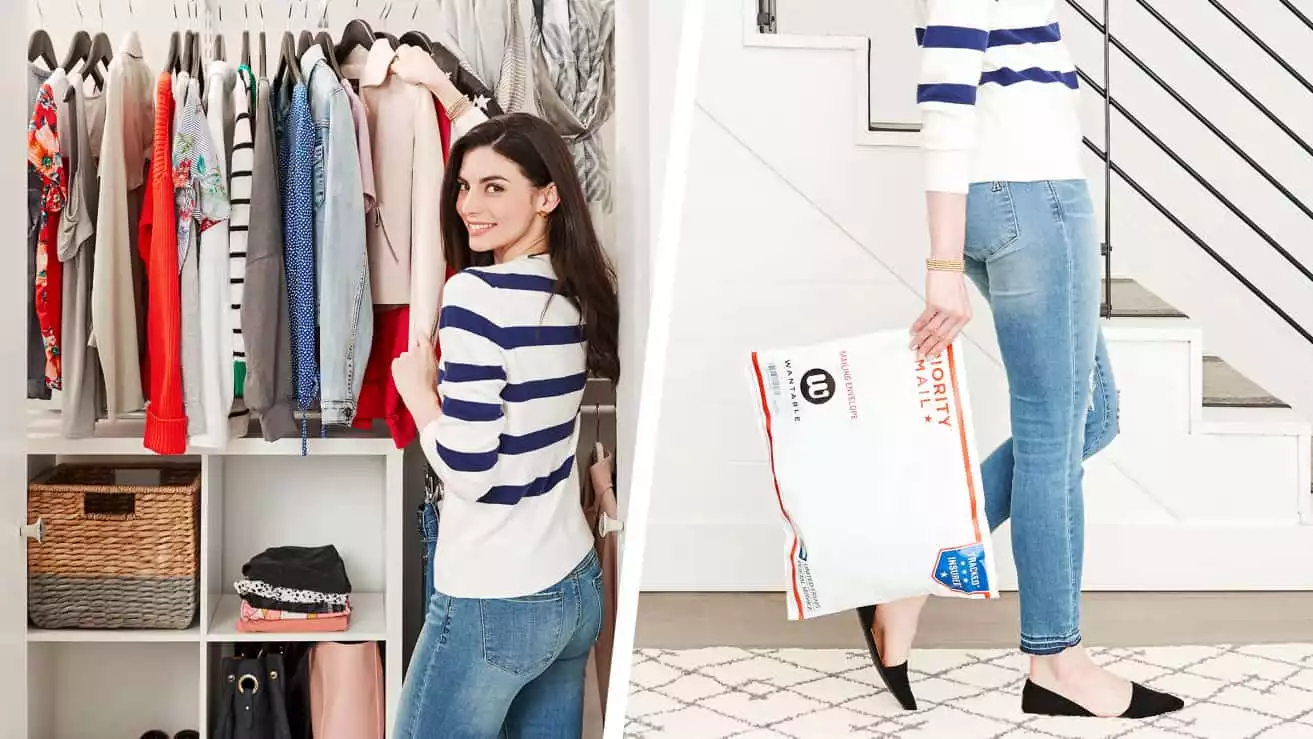 Expert Personal Stylists | Wantable
Wantable is a try-before-you-buy online retailer. Personal stylists create one-of-a-kind relationships with customers to fuel their confidence with looks geared to their unique tastes, needs and wants.
Check Prices
We earn a commission if you click this link and make a purchase at no additional cost to you.
The Main Differences Between Wantable and Fabletics
Wantable has four subscription plans depending on what you're looking for, whereas Fabletics has one subscription plan.

Wantable sends a box of seven items styled by a pro, whereas Fabletics gives you credits for your choice of items.

Fabletics mainly focuses on activewear, whereas Wantable has many things.

Wantable has higher-priced name-brand products, whereas Fabletics offers affordable options.

Fabletic's credit can be used at any time, whereas Wantable's styling fee credit has to be used on your current box and isn't refundable.

You can place individual orders instead of subscribing with Wantable, whereas you must be subscribed to purchase from Fabletics.

Wantable has reputable name brands, whereas Fabletics is its own brand of quality activewear.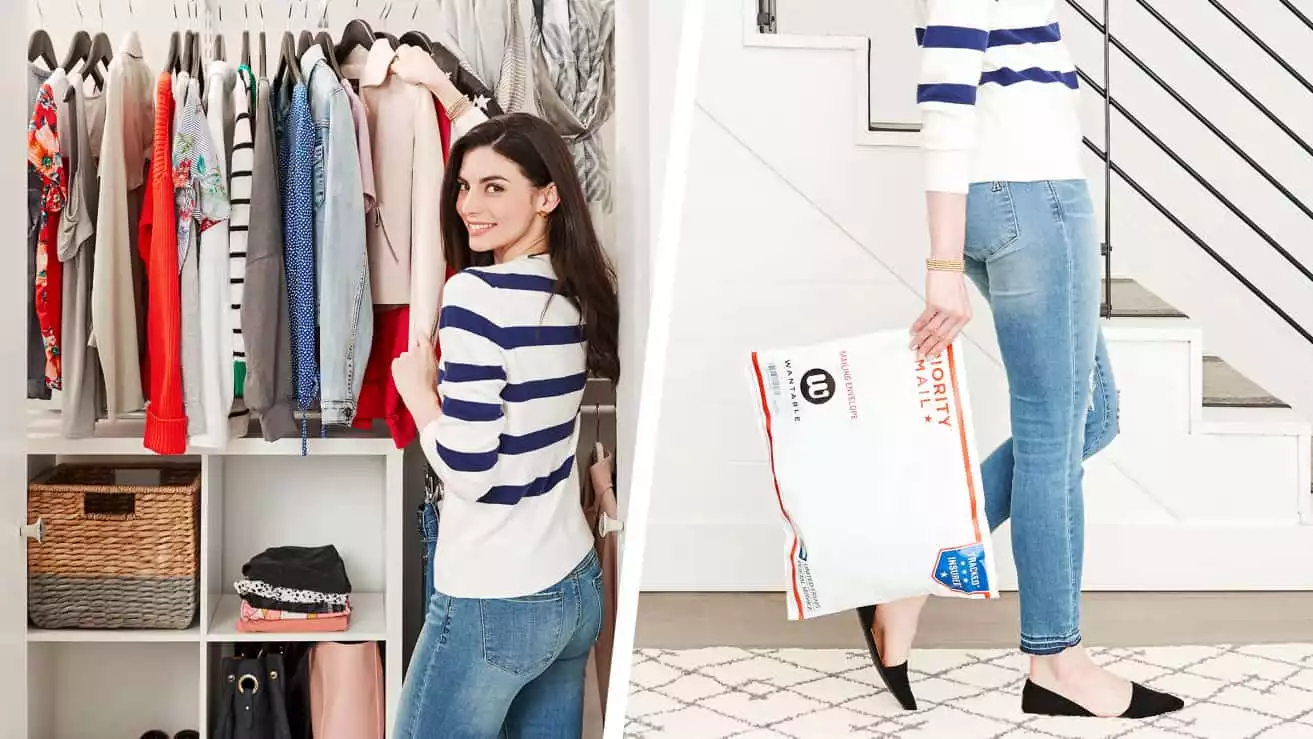 Expert Personal Stylists | Wantable
Wantable is a try-before-you-buy online retailer. Personal stylists create one-of-a-kind relationships with customers to fuel their confidence with looks geared to their unique tastes, needs and wants.
Check Prices
We earn a commission if you click this link and make a purchase at no additional cost to you.
Pros
There are four plans to choose from.

You don't need to shop for anything because a stylist curates a box of seven items for you.

The $20 styling fee they charge every month becomes a credit toward any piece you purchase.

You can return any piece you don't want for free in the included mailing envelope.

If you keep five of the seven items in your box, you get 20% off everything.

You can send specific notes to your stylist so they can get a better read on your style.

Get a $25 credit for each friend you refer.

You can change the frequency you are sent a box, skip shipments, and pause your shipments online.

You can place orders individually instead of subscribing.

They have many well-known name brands.
Cons
It can take a while to receive your first box.

You can request specific items for your box in the Stream, but they aren't always sent.

Your first box may not be the best, but they get better as your stylist figures out your style.

Certain items are expensive.
How Wantable Works
Wantable is a low-commitment subscription service that lets you choose the frequency you receive styles in the mail. Each box comes with seven items curated by a professional stylist, and you get five days to decide which pieces you want to keep out of each box.
The styles you don't wish to keep can be mailed back in the included envelope for free, and you will only be charged for the pieces you keep.
The first step of signing up is to complete the style quiz. This quiz is one of the most specific quizzes I've ever taken for one of these sites.
They asked me about my measurements, height, weight, the parts of my body I like to show off, specific cuts of clothing I like, favorite colors to wear, and more. It was pretty time-consuming but well worth it if you want a box full of stuff you'll love.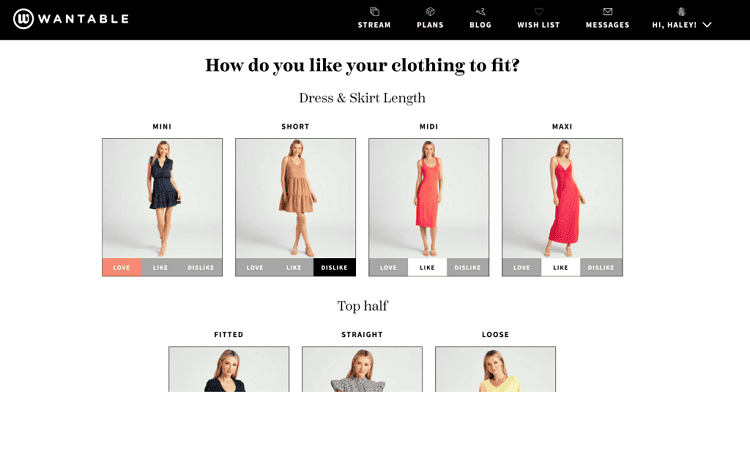 At the end of the quiz, you can send your stylist a message with specific notes about your style and what type of clothing you're looking for. You can also do this for every box that is sent to you. The stylist then collects pieces they think you would love based on your quiz and sends out your box.
While the boxes are primarily random things your stylist thinks you'll like, you can also request and decline items on the Stream tab. Your stylist won't send you items you've declined and may include requested items if they're available.
However, I would not count on all of your requested items being included in your next box. There's usually only one or two requested items in each box.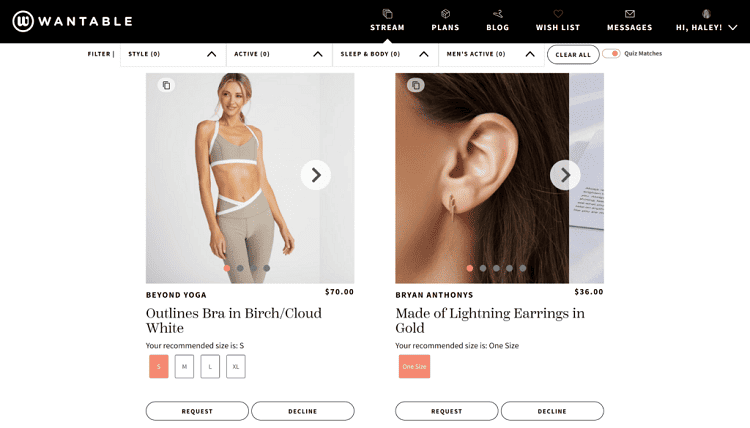 Everyone's plan starts as a monthly subscription, but you can go to your plan and change the frequency you receive boxes, pause shipments, or even cancel shipments and make it where you only receive a box when you order it.
It's a little confusing how to do this, but basically, you click the "PLANS" tab, go to "ORDER FREQUENCY," and click on the pencil on the left. You can change almost everything from there.
How Much Wantable Costs
The only cost to Wantable is the $20 styling fee they charge you when they send you a box. Although the fee can be used toward any purchase you make out of the box. So if you purchase a pair of earrings for $30, you'll only pay $10 for them with the styling fee credit. Shipping, exchanges, and returns are always free.
When you take your style quiz, they will ask how much you want to spend on each piece. The stylists don't always keep it within this range, but they try their best. The ranges you can choose from in the Active Edit are up to $59, $60-$79, and $80 and up. Each Edit's quiz has its own price range, but typically prices are between $30-$200.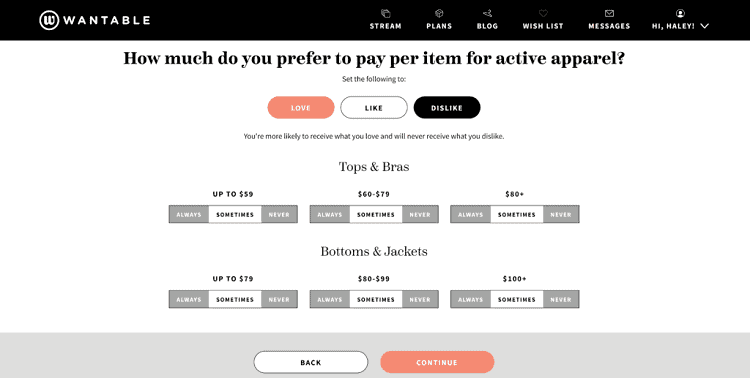 On average, each box contains about $400-$500 worth of items, which is pretty good for seven things. It becomes even better if you purchase at least five of the seven items because you get 20% off your order total, making the price drop to $320-$400 for the entire box. You also get a $25 credit to use on anything when you refer a friend to Wantable.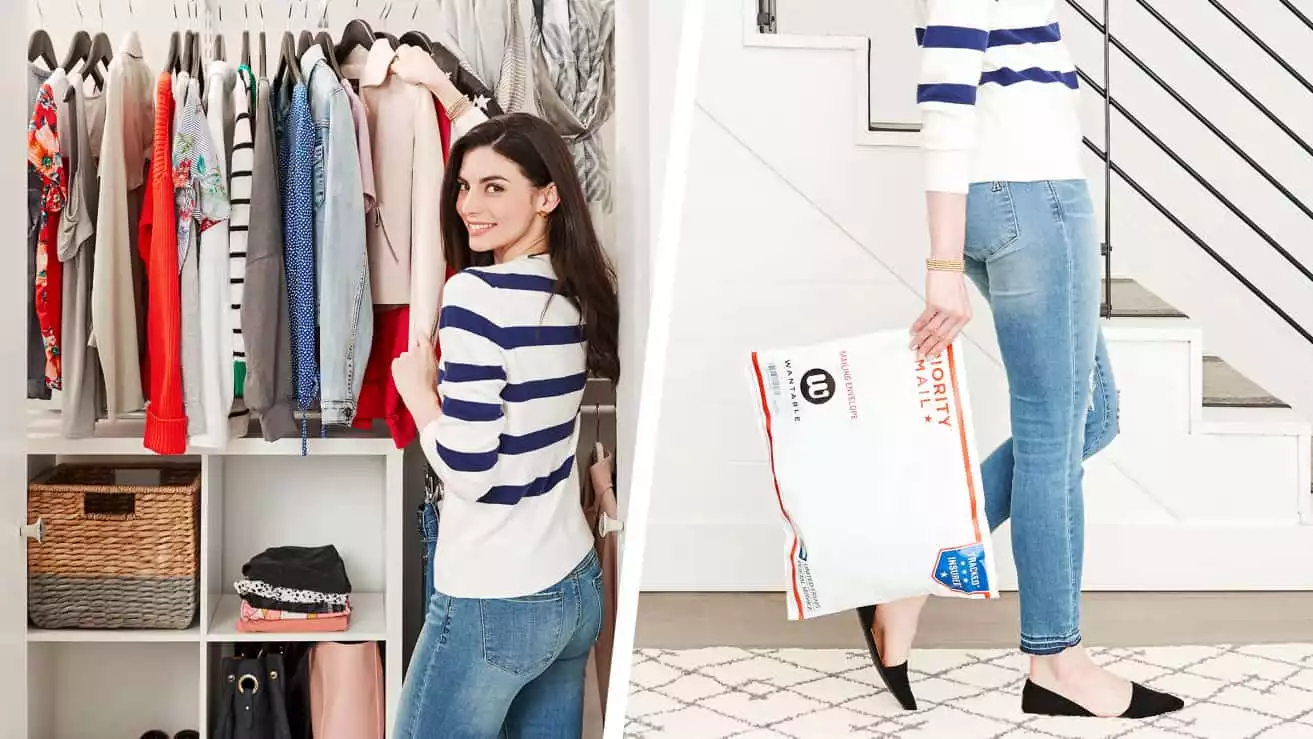 Expert Personal Stylists | Wantable
Wantable is a try-before-you-buy online retailer. Personal stylists create one-of-a-kind relationships with customers to fuel their confidence with looks geared to their unique tastes, needs and wants.
Check Prices
We earn a commission if you click this link and make a purchase at no additional cost to you.
The Different Edits
One of the nicest things about Wantable is you can receive multiple boxes at once depending on how many edits you're getting a box from. Wantable's edits are different categories of clothing put into its own plan.
The four base plans are the Style Edit, Active Edit, Sleep & Body Edit, and Men's Active Edit. They also have Themed Edits with limited-time collections, like Festival Style Edit, Road Trip Active Edit, and Long Weekend Style Edit.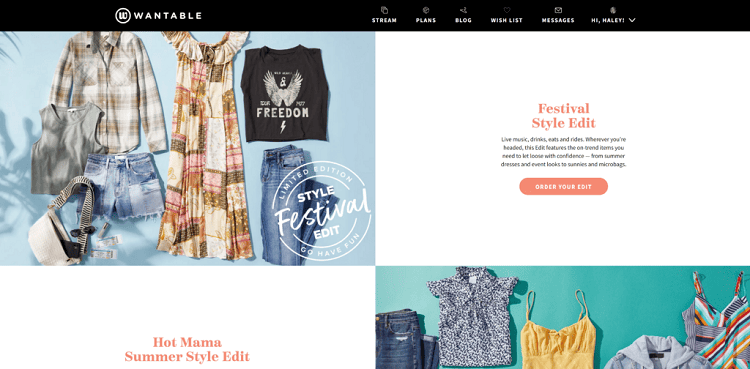 Each Edit comes with what you would probably think it would come with. The Style Edit has everything trendy, from floral sundresses to high-rise jeans.
Everything in the Style Edit is pretty casual, so you can wear the contents nearly anywhere. Active Edit has all your activewear and athleisure styles, like sports bras, leggings, joggers, and sweaters. Sleep & Body Edit is intimates, such as lingerie, bras, pajamas, and underwear. The Men's Active Edit is loungewear and activewear for men.
How Good Are the Wantable Stylists?
The Wantable stylists become better at picking things you will enjoy the more boxes you order. Your first box will likely not be your favorite. Like with anything that has to do with preference, it takes time to figure someone out. The more you use Stream, and as you purchase or send things back, they can narrow down your style better.
It is also helpful to the stylist if you send them messages on what you're looking for. Being specific is key here. If you send them a message that says, "I want a T-shirt," that could mean a million things.
Sending them a message saying, "I want a graphic tee in a dark color that looks rustic," will give you a better chance of getting something you love.
The Quality of Wantable
Wantable sends higher-end brands that you've probably heard of before. You can find Pretty Little Things, Kut from the Kloth, Liverpool, Free People, Good Hyouman, and more brands in your box. A lot of the brands you'll receive are brands you can find at Nordstroms and similar luxury department stores.
With the better brand names comes a higher cost on certain items, though. For instance, nearly all of their leggings cost around $100, and graphic tees cost nearly $50. Although you are getting better quality products and they should last a long time. Spending more to get something that will last me years is well worth it.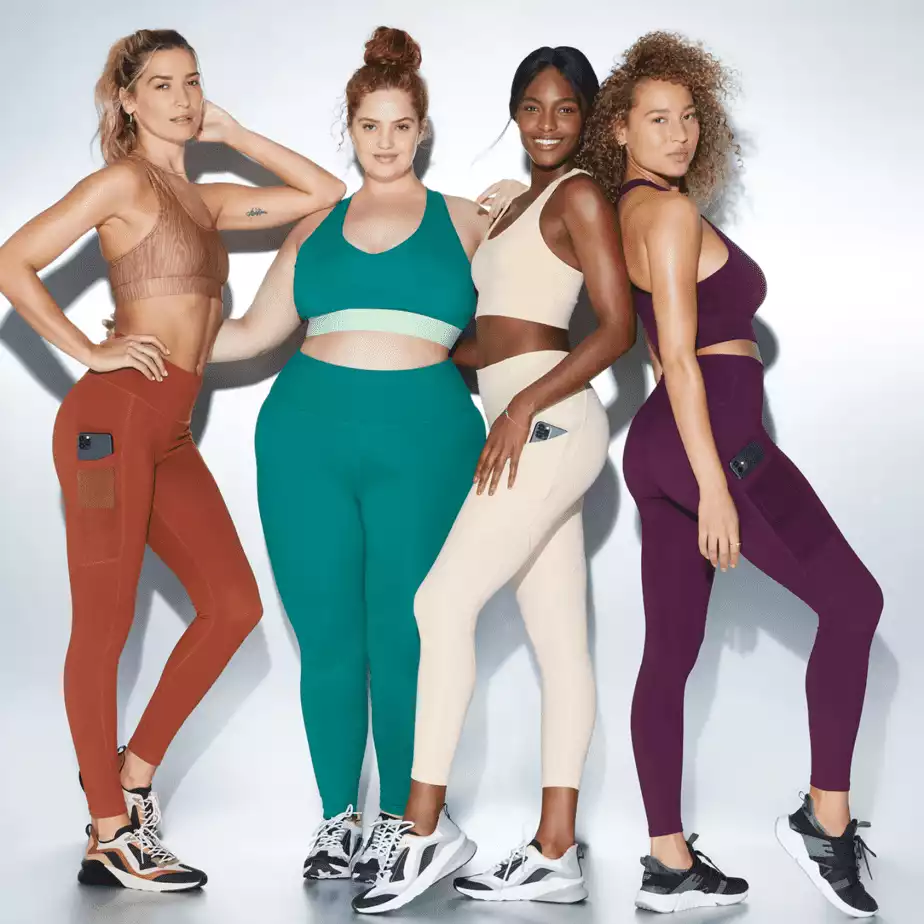 Pros
You shop for items and pick exactly what will be sent to you.

Your $59.95 subscription fee turns into a credit for 2-piece sets, 3-piece sets, or an item worth up to $110.

Skipping a month is quickly done online, and you can skip as much as you want.

The VIP Membership gives you access to the Fabletics FIT app.

Product choices go beyond activewear, with scrubs, swimsuits, shoes, accessories, and shapewear.

Members get 20%-70% off everything and build points for more discounts with every purchase.

Free returns and exchanges for up to 90 days.

New members get a special 2-for-$24 discount on leggings.

Everything is super supportive when needed, comfortable, and made of good materials.
Cons
You only get free shipping if you spend more than $49.95

The website acts like you can purchase things without becoming a member, but when you click "Non-Member Add to Bag," it takes you to signup.
How The VIP Membership Works
Fabletics is different because they do not automatically send you a stylist-made box of clothes every month. Instead, Fabletics gives you a monthly credit to use on one 2-piece set, 3-piece set, or single item worth $110 or less. You then get to shop for whatever you like and have it sent to you when you want it, leaving you with no surprises.
Like every other clothing membership, I started the signup process by taking a quick quiz. It asks you about your size and style preferences. Fabletics saves this info so it can show you items that are available with those preferences in mind. Once I filled out my account information, I was directed to the sale page to start shopping.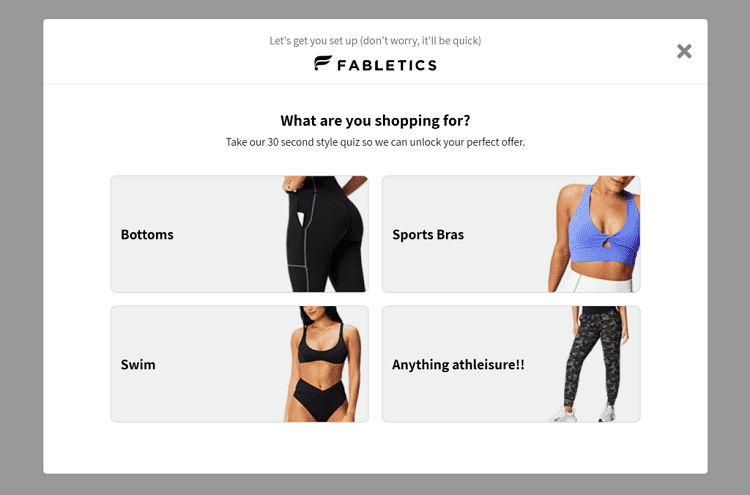 I like to customize my outfits because I don't like the super matchy-matchy sets, but these sets aren't bad. They mix and match patterns, and there are even bundles of the same type of items, like a bundle of three different leggings. Picking a set gives you the curated experience while also giving you the freedom of choice, which I love.
You don't need to pay the membership fee every month. You can skip any month as many times as you want if you want to avoid shopping that month or acquiring a member credit for later.
Canceling is also super easy online by going to "My VIP" and clicking "Cancel Online." If you cancel with remaining credits, you can still use them at non-member prices, so you won't lose all that money.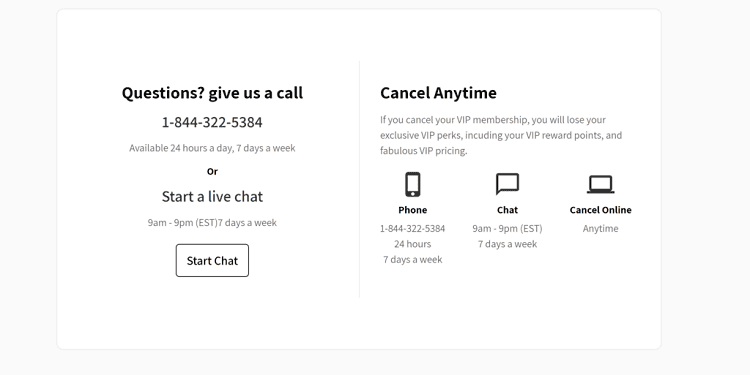 How Much Does Fabletics Cost
Fabeltic's monthly membership fee is $59.95, which turns into a credit that you can use toward almost any item in the store. You can also avoid the membership fee by skipping the month, making Fabletic's membership essentially free.
The credit saves you a ton of money in the long run because the sets and single items you can use it for are worth way more than $59.95. The credit gives you up to 70% off.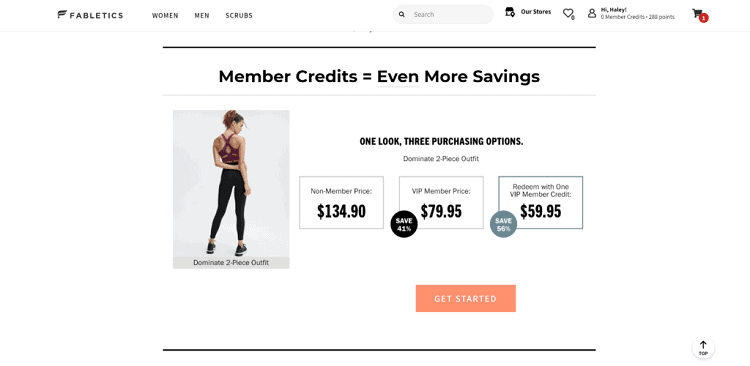 All members get 20%-50% off everything, making some items cost as little as $10, and they can even go on sale to become even more affordable. You also build points every time you make a purchase that can eventually be used for freebies or a cash reward. Leaving reviews gives you extra points.
New members get extra special discounts on their first purchase as well. 2-for-$24 leggings is a deal Fabletics does for new members all the time, and you can get as many leggings as you want with this deal. They had that plus 70% off everything in the store when I signed up! Just watch for special deals and wait for those to sign up.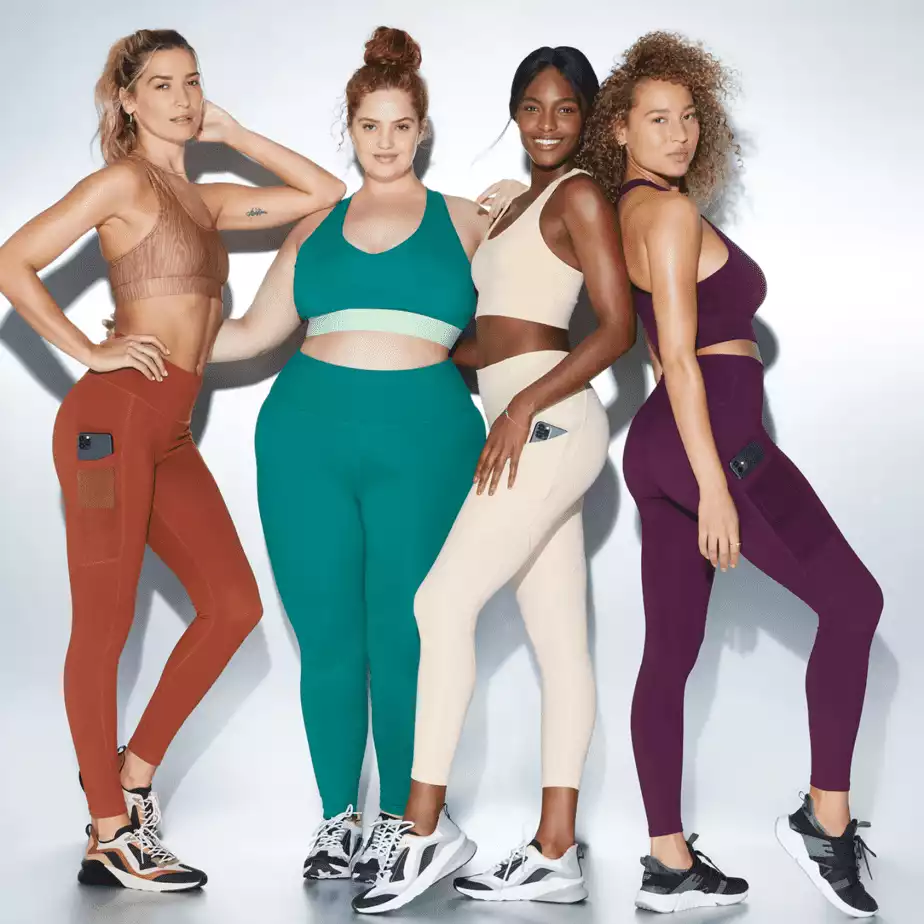 Fabletics FIT App
Not only do you get access to great discounts on activewear, but you also get access to hundreds of instructor-led workouts on the Fabletics FIT app. Once you download the app, you can log in with the same credentials you used for your VIP membership.
You can find programs that are weeks long with scheduled workouts, individual classes to do at your own pace, or instructions on how to do specific skills. There's something for everyone on the app, whether you like yoga, boxing, dance, or want to learn how to do a pull-up. Each class is 15-30 minutes making working out doable for anyone.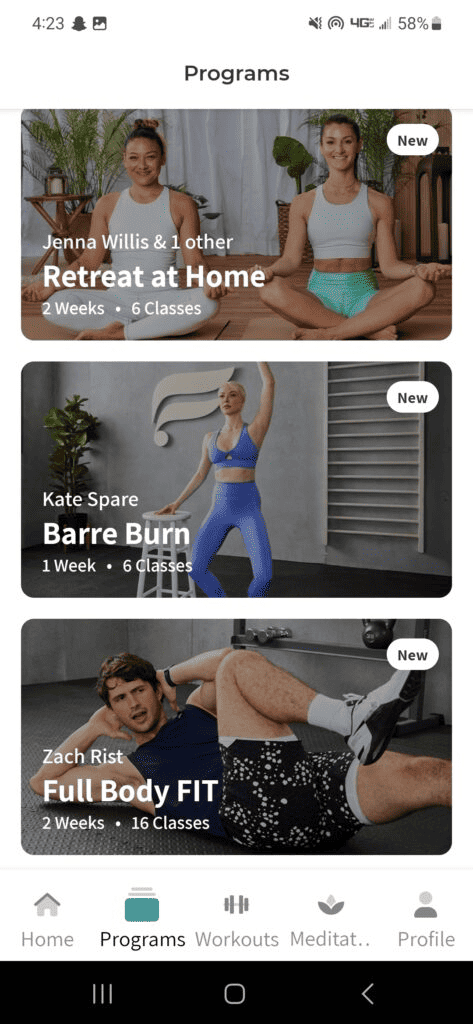 Fabletic's Options
Fabletics has a wide range of activewear and athleisure clothing. You'll find your typical activewear, like leggings, sports bras, and sweatpants. However, you can also find shoes, swimsuits, workout equipment, scrubs, and shapewear. Each product has a ton of color or pattern choices and sizes ranging from XXS to 4XL.
I ordered a little of everything when I shopped on the site. I was most excited to try out the swimsuits because I can't usually find a sporty suit that looks flattering on me. It took me a while to find one that I liked that was available in my size, but the swimsuits were the only area where I had this problem.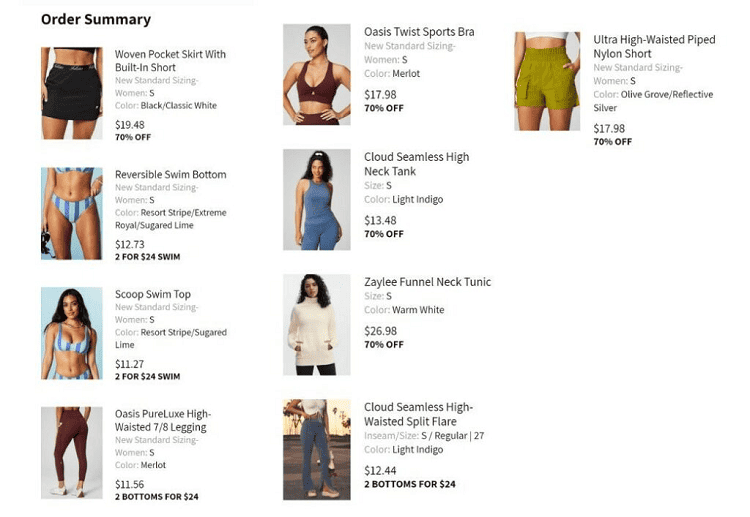 How Good Are Fabletics Products?
I am pleasantly surprised by how much I like everything I got from Fabletics. It was all exactly what I expected and is excellent quality for the price of it all. I especially love the swimsuit, the Cloud Seamless set, and the Oasis sports bra. The swimsuit and sports bra were highly flattering on me and gave me a ton of support while keeping things in.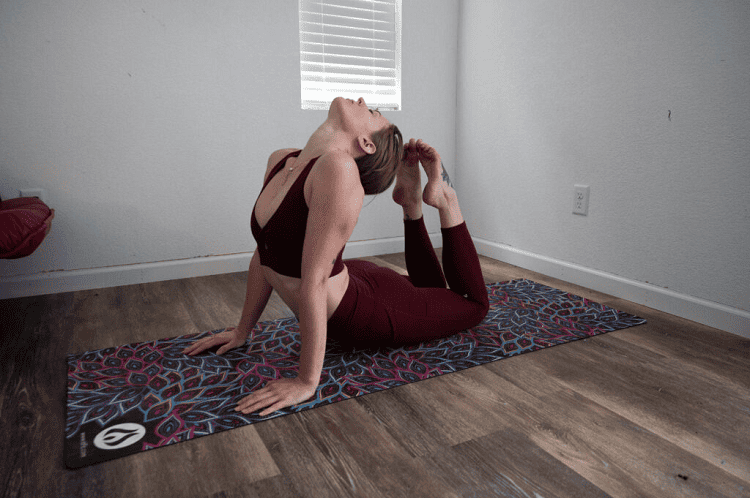 My Cloud Seamless set is the most comfortable thing I received, and I actually got a compliment in the grocery store. I paired my pullover sweater with it later in the day for a little Netflix binging, and I couldn't have been more cozy. The sweater actually got a little too warm, which is basically unheard of for me.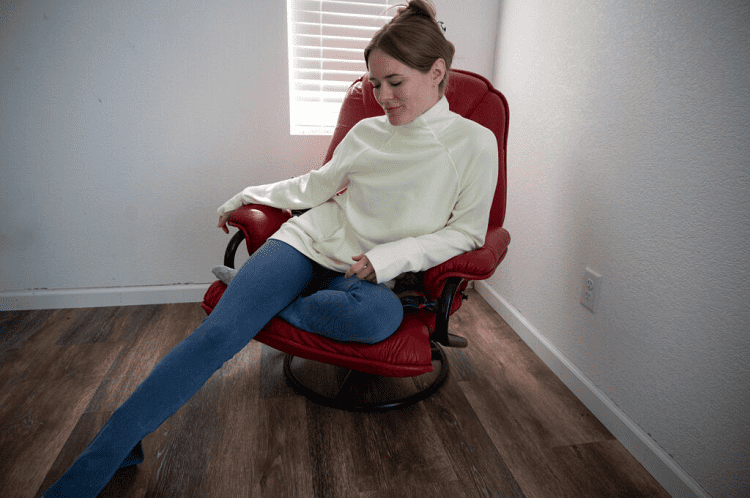 The only two things I'm not completely in love with are the golf skirt and shorts. There isn't anything really wrong with them, but they seemed a smidge too big for me. I rarely wear an XS, so I was surprised that the smalls weren't a great fit. They are also made of a super breathable material that kept me cool while outdoors and looked super cute.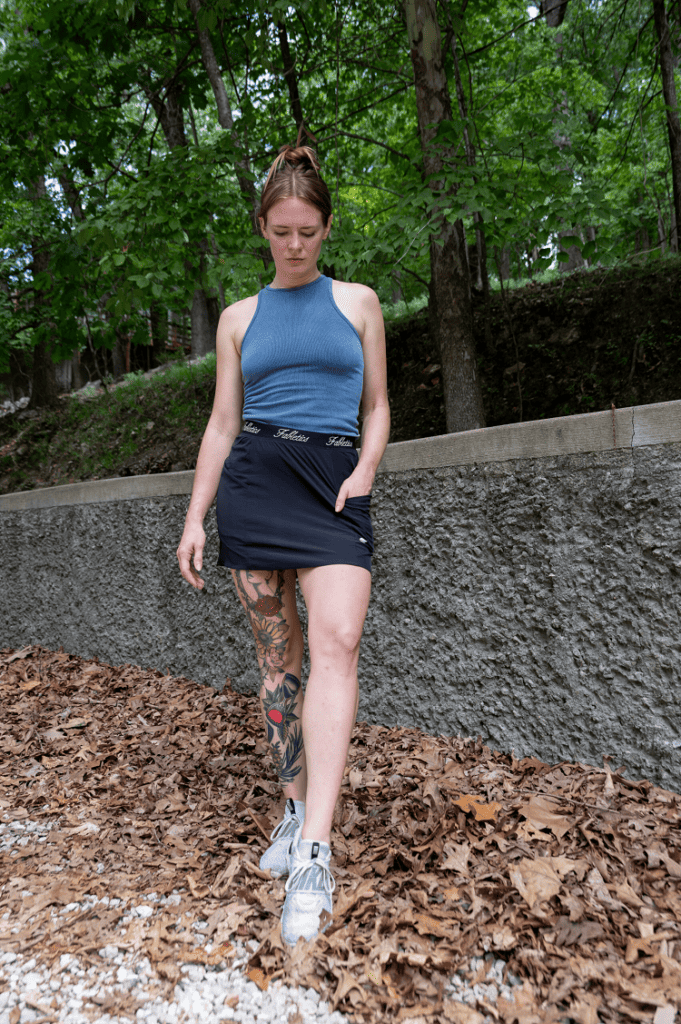 Other Subscriptions to Look Into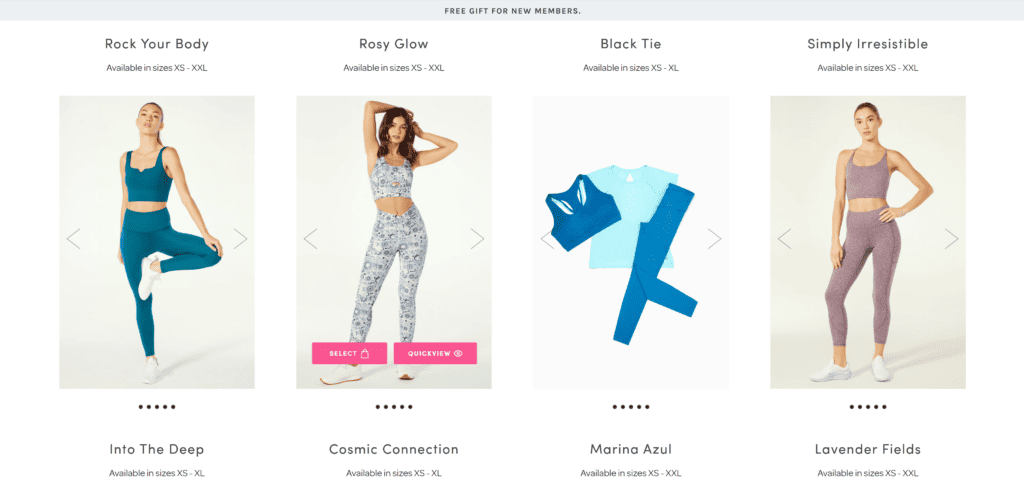 Ellie is highly similar to Fabletics in that it's an affordable activewear subscription that requires little commitment. You can pick between three different subscriptions, including a 2-piece set for $44.95, a 3-piece set for $49.95, or a 5-piece set for $59.95. They have all the basics for your workout, like sports bras, tanks, leggings, and jackets.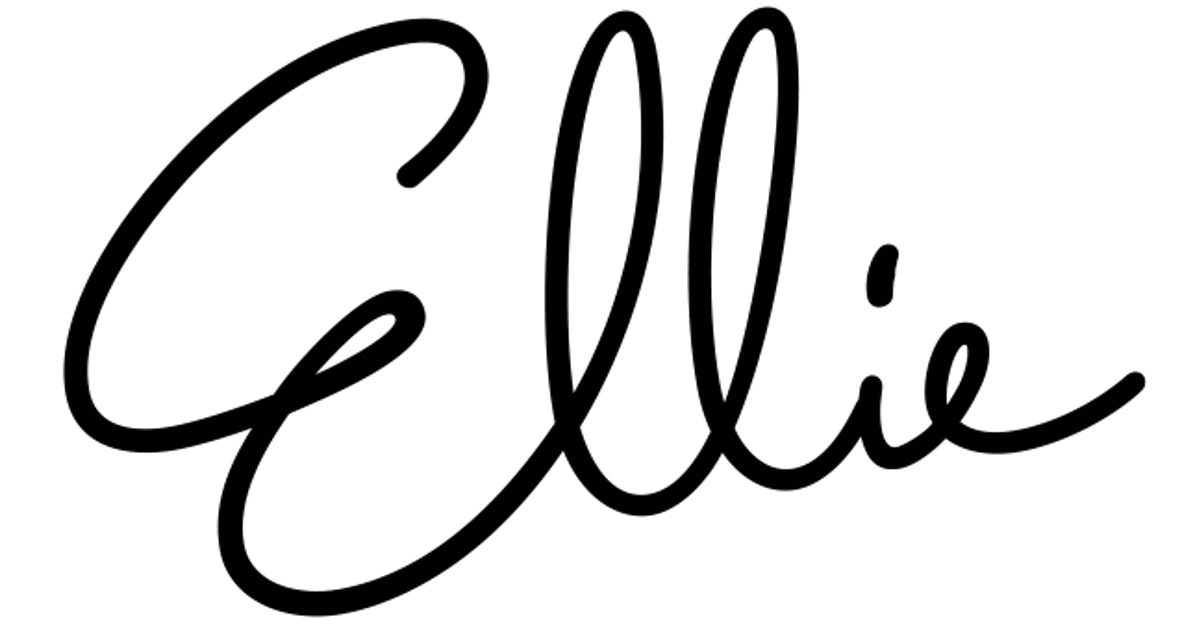 Ellie Subscription: Elevate Your Fitness Style
The Ellie subscription offers an exciting and curated fitness experience, delivering a monthly box filled with high-quality workout apparel, gear, and accessories directly to your doorstep. With Ellie, you can stay motivated and stylish on your fitness journey while discovering new fitness products and apparel each month.
Get Started
We earn a commission if you click this link and make a purchase at no additional cost to you.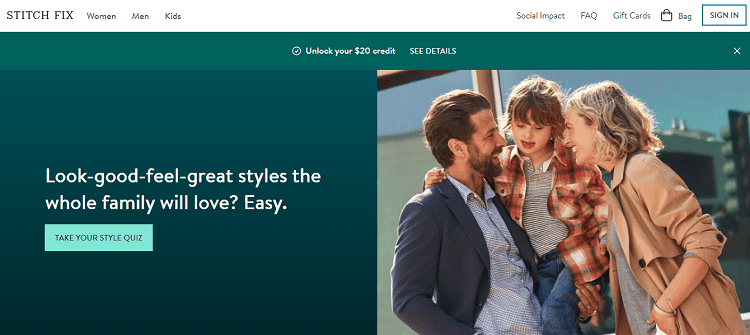 Wantable compares itself most to Stitch Fix out of all the clothing subscriptions. Stitch Fix has many more options and sizes than Wantable and has more luxury brands.
Other than that, they work the same. You get charged a $20 styling fee, and they send you a box of five items. You choose which items you want to keep and return the ones you don't for free. The styling fee is credited toward your purchase, and you get 25% off if you keep the whole box.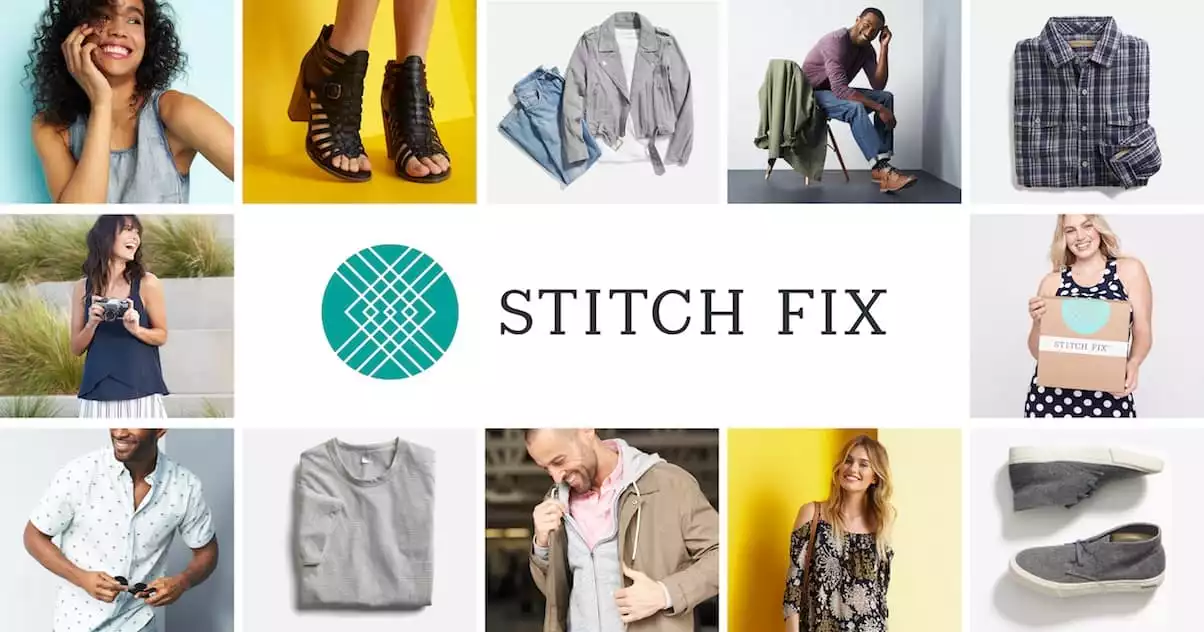 I Prefer StitchFix Personally
It's pretty simple. StitchFix has an AMAZING styling system that quite literally leads the market. Couple that with an amazing selection of brands and StitchFix truly makes it easy to look good without really trying!
Get Started
We earn a commission if you click this link and make a purchase at no additional cost to you.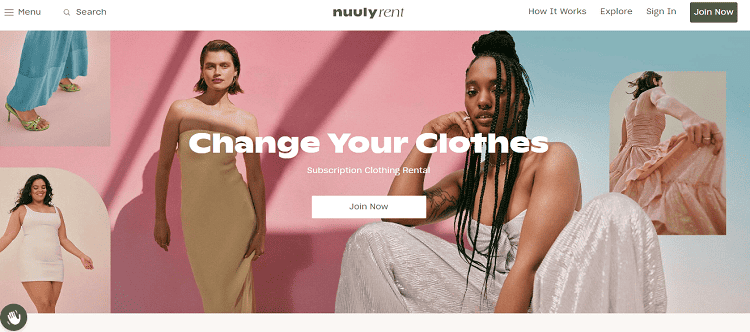 Nuuly is unique in that you rent clothes for a monthly membership fee rather than purchasing clothes. They have tons of designer brands for you to try every month. You get to choose six items for $98 per month.
I love this idea because you get to wear something new constantly without creating more fashion waste, making this super sustainable. If you absolutely love any piece, you can purchase it.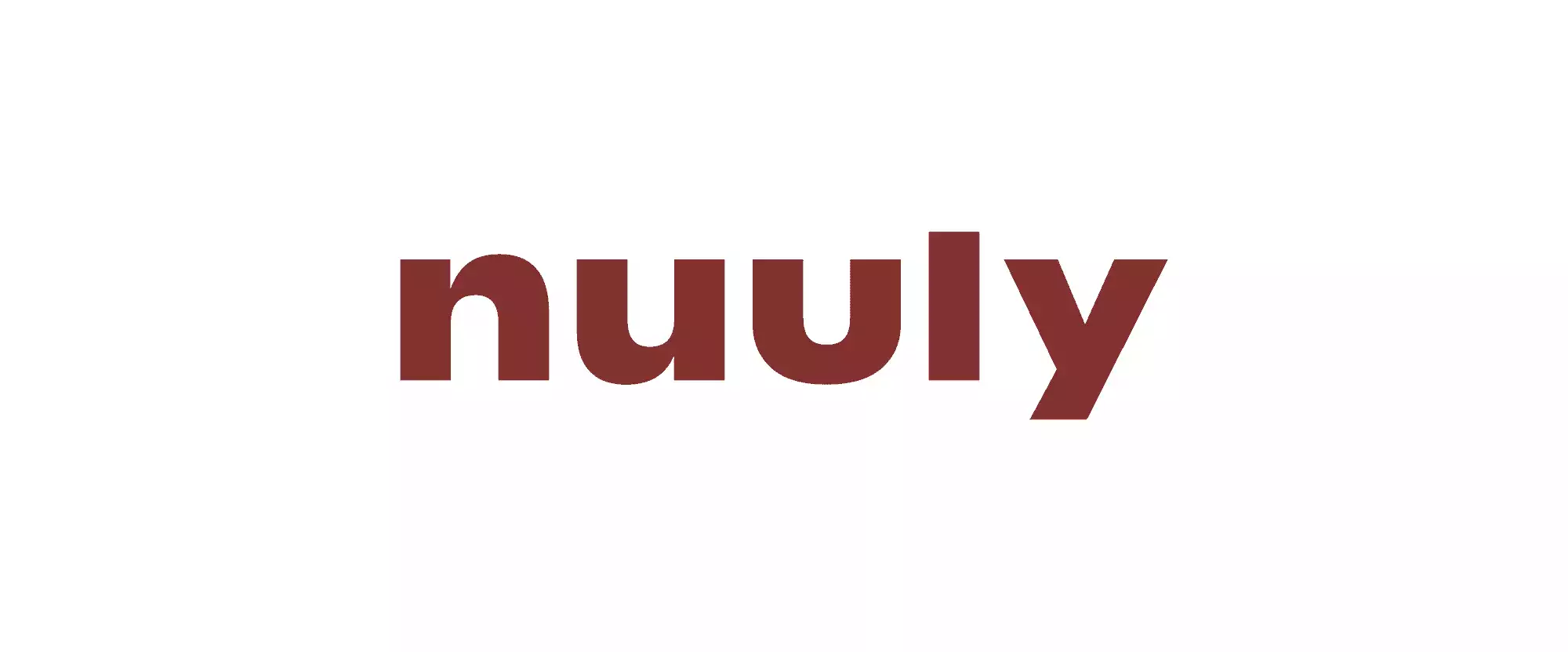 FAQ's
Question: Are Fabletics Leggings See-Through?
Answer: Fabletics leggings are double-lined with quality fabrics, so they are not see-through. I like Fabletics leggings much more than most other affordable options. They all have support features, pockets, flattering fits and designs, and a wide selection of colors and patterns.
Question: What is the Average Cost of a Wantable Box?
Answer: The only fee you must pay is the $20 styling fee, which goes back as a credit toward your purchase. The items they send you can cost anywhere from $30-$150, but you get to pick your budget when doing their styling quiz.
They send you seven items per box. If you keep five, you get 20% off. On average, the whole box will cost you between $400-$500. With the 20% off, that's $320-$400 for seven pieces.
Question: Who are Wantable Competitors?
Answer: The biggest competitor to Wantable is Stitch Fix. Wantable was basically created to mimic Stitch Fix, except slightly more affordable. Trunk Club, Le Tote, Urbane Box, Fabletics, and Rent the Runway are other wantable competitors. Each of these is very similar, and choosing one depends on your style.
Which One Is Right For You: Wantable vs. Fabletics?
Wantable and Fabletics are vastly different clothing subscription boxes, so choosing the best one will depend on what you are looking for. Fabletics is an excellent fit for someone looking for strictly activewear. The VIP membership makes Fabletics cost a fraction of Wantable's Active Edit box, and you really are getting things of equal quality.
However, Wantable has multiple style edits that you can choose from, giving you a wider variety of choices. You also have a stylist choosing your clothes for you, so you don't have to spend time shopping around the site. I like to choose my own clothing and am not a massive fan of the surprise factor, but this is great for those that either don't have the time or simply like the idea of a pro choosing your clothes for you.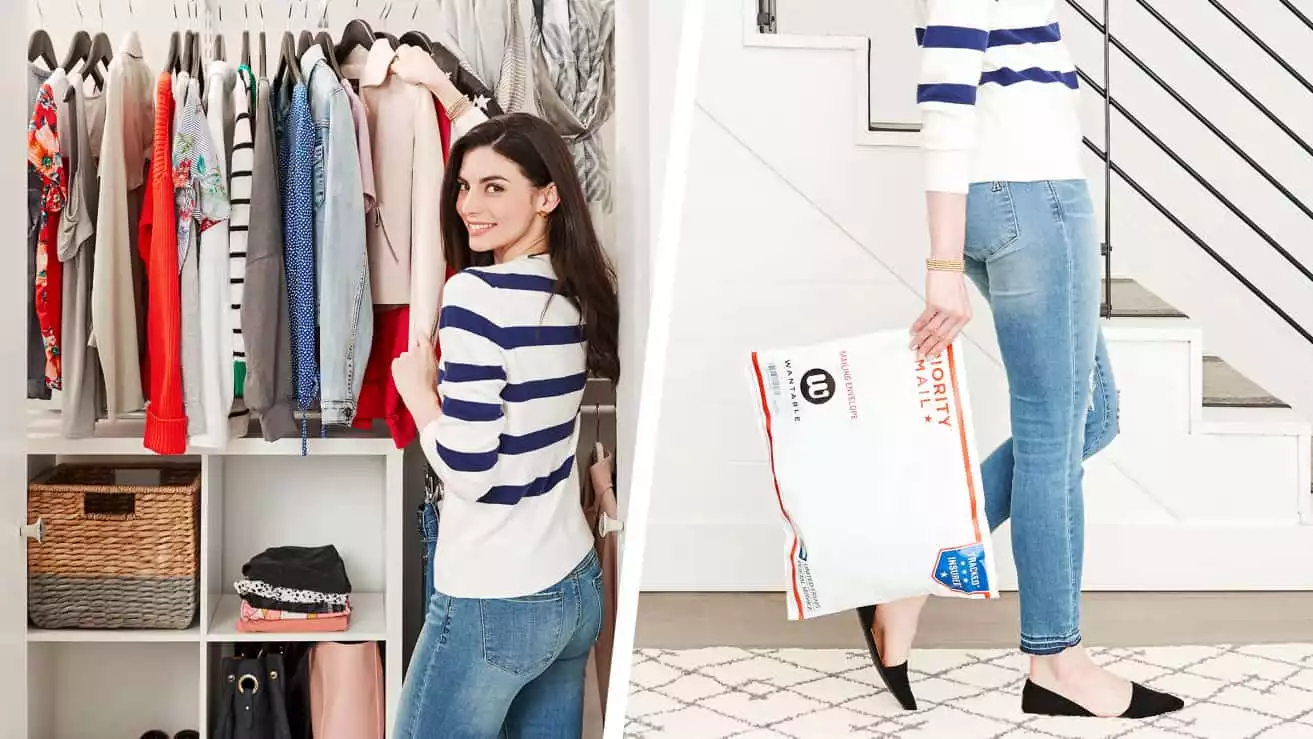 Expert Personal Stylists | Wantable
Wantable is a try-before-you-buy online retailer. Personal stylists create one-of-a-kind relationships with customers to fuel their confidence with looks geared to their unique tastes, needs and wants.
Check Prices
We earn a commission if you click this link and make a purchase at no additional cost to you.
Continue reading:
Athleta vs Lululemon Compared: Which Fitness Clothing Brand Should You Choose?