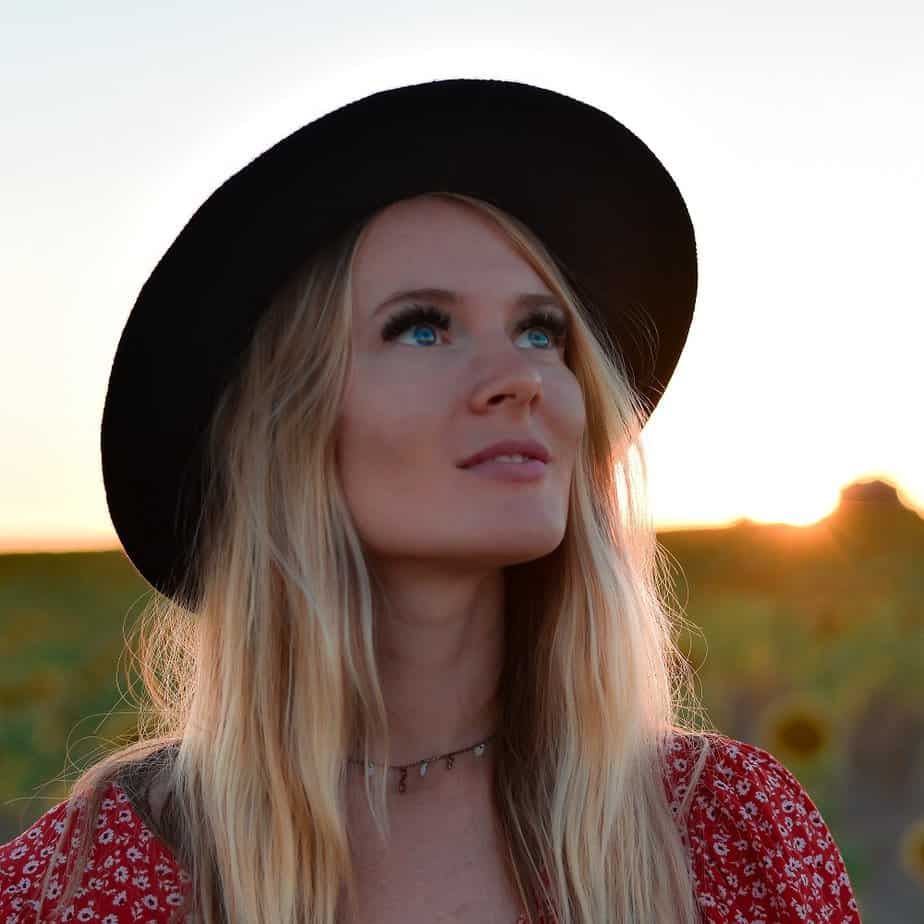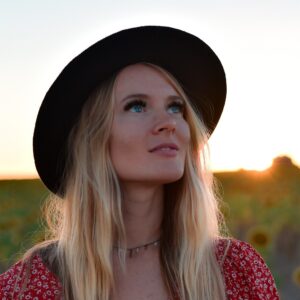 Latest posts by Haley Parker
(see all)
If you follow any fitness influencers on social media, you've probably heard of Alphalete or Gymshark, and maybe even both. The two brands have quite the following among gym rats and are known for their muscle-defining gym wear.
They may look like two very similar brands from the outside, but when looking into Alphalete vs. Gymshark in-depth, you'll find a few key differences that may make one the better brand for you.
Alphalete vs Gymshark UpFront
Alphalete is better than Gymshark in terms of its quality and size inclusivity. Their clothing is pricier than Gymsharks, but that might have something to do with the nicer fabrics they use in a lot of their clothing.
If you can't afford the extra price tag, Gymshark is a close second. Their clothes have similar design details and provide excellent support.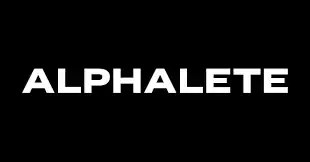 Alphaleteathletics
Today's online world is one of accessibility, high-competition and dropshippers at every turn. So you've got to do something special to stand out. Case in point: Alphalete Athletics.
Check Price
We earn a commission if you click this link and make a purchase at no additional cost to you.
The Main Difference Between Alphalete and Gymshark
Gymshark is in the affordable to mid-price range, whereas Alphalete is more in the mid to upper-price range.

Gymshark has free shipping at $75, whereas Alphalete has free domestic shipping at $150.

Alphalete has the Alphaland experience center in Texas, whereas Gymshark has a training app that anyone anywhere can use.

Alphalete uses super soft and durable fabrics, whereas Gymshark uses fabrics with average durability that aren't quite as soft.

Gymshark is very transparent about its sustainability and human rights initiatives, whereas Alphalete doesn't commit to any said initiatives.

Alphalete has thicker waistbands with some compression, whereas Gymshark has smaller waistbands with strong compression.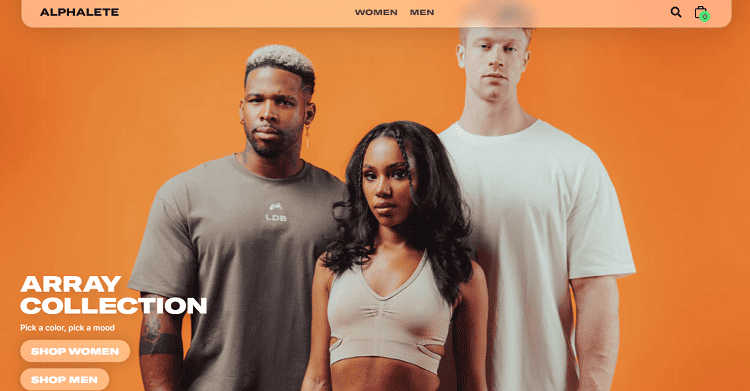 Alphalete is an influencer-started company that makes workout clothes for heavy-duty exercises and weightlifting. The name of this brand already puts a sour taste in my mouth because I'm not too fond of the term Alpha as an adjective.
However, a brand's name doesn't always say a lot about its products, so I'm going to look past that today in this comparison.
Pros
The materials used are super soft, thicker, and durable.

Free shipping on orders over $150.

Each piece is made to show off muscle definition and accentuate your figure.

They have a massive experience center in Missouri City, Texas, called Alphaland.

Military, students, and first responders get a 10% discount.

Tons of colors and sizes to choose from in each product.

The waistband is slightly thicker to where it sucks in all the right areas and doesn't roll down.

There is no seam in the front of their leggings going down the middle, so you don't have to worry about camel toe.
Cons
Alphalete does not adhere to any sustainability or human rights initiatives.

Their returns and exchanges policy is super strict.

Their sports bras could be more supportive and are unsuitable for large-chested women.
The Cost of Alphalete
Alphalete isn't as expensive as brands like Lululemon but slightly more than Gymshark. You can purchase a pair of leggings for about $70, sports bras for $50, and tops for $30 to $40. This is pretty average pricing for quality clothing.

They also have "Last Chance" products, which are clothes they no longer make and are on sale. You can get 30% to 50% off on these. However, you will want to stick to products you know your size in because you can not return or exchange Last Chance products.
You can also get an extra 10% off if you subscribe to Alphalete's e-mail list. Students, military personnel, and first responders get 10% at all times. Free domestic shipping is included with purchases over $150, which is probably pretty easy to do since that's about two pairs of leggings.
Alphalete doesn't include many benefits in its pricing. You will have to pay for returns, exchanges, and international shipping. Plus, if the clothes you're exchanging have one single thing off about them, they won't accept it. If you return a pair of leggings with dog hair on them, they won't take it.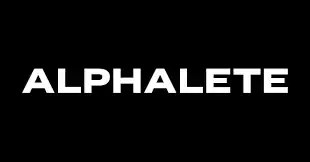 Alphaleteathletics
Today's online world is one of accessibility, high-competition and dropshippers at every turn. So you've got to do something special to stand out. Case in point: Alphalete Athletics.
Check Price
We earn a commission if you click this link and make a purchase at no additional cost to you.
What Alphalete Offers
Everything that you see people with inside a gym is what Alphalete offers. Whether it's women's leggings, men's tanks, shower shoes, gym bags, or water jugs. They also have a few out-of-the-gym items, like women's dresses and skirts and men's swim trunks.
Women's sizes range from XXS to XXXL, which is actually pretty inclusive. For perspective, I'm 5'6″ and 130 pounds, and my size would be an XS in bottoms and small in tops based on the size chart. Men's sizes range from XS to XXXL.
Alphalete offers a massive amount of colors on many of its products, and I really like a lot of them. For example, the Amplify leggings come in 28 different colors and range from magenta to your choice of tan. There are also a few products with bold patterns.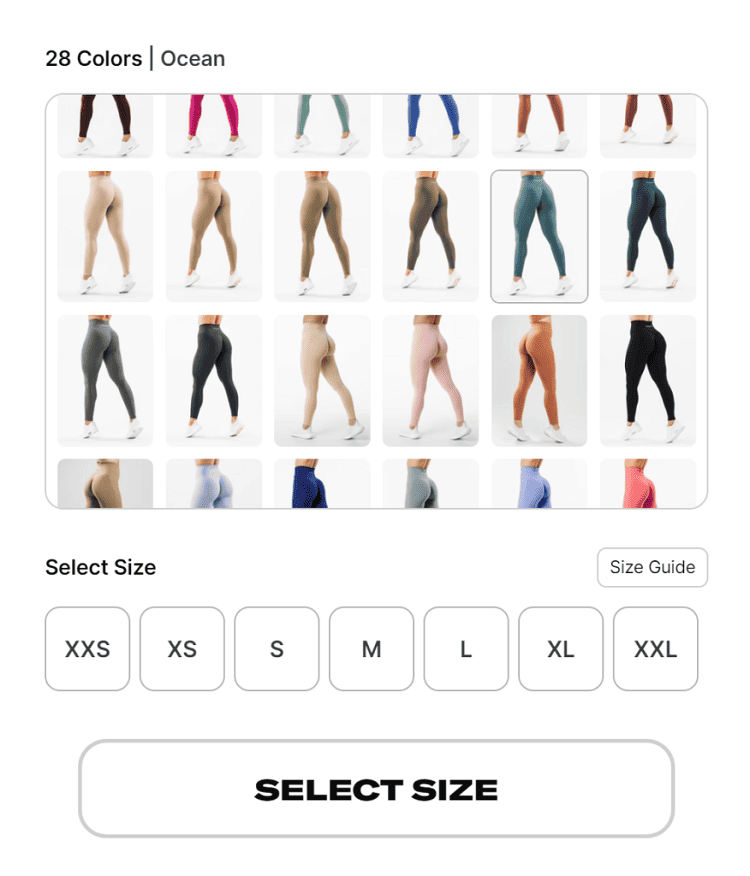 Many of Alphalete's pieces have figure-flattering details that contour muscle definition. Whether that's making you look broader in the shoulders or accentuating those glutes. They use ruching in many women's clothes to give that shape. We all know how much that helps!
What Alphalete's Quality is Like
What stands out most about Alphaletes clothing is the fabrics they use. They use a range of fabric blends depending on what the piece is intended for. The most interesting blend they use in about half of their clothing is a polyamide, polyester blend.
These two materials create a moisture-wicking fabric that can stand up against the most strenuous exercises.
Essentially, the fabric feels nearly as soft as Lulu's leggings but is as durable as Gymshark's leggings. They have also started using a thicker material to avoid any sheerness.
You get quite a bit of compression with Alphalete clothing as well. Not so much that you feel like you're being sucked in, and it pushes out any extra skin around it, but enough to keep everything in place.
The only thing I wish had more support is Alphalete's sports bra. They only make low and medium-impact sports bras, which might be enough for A to C cups but not enough for everyone else.
The way the seams are made in the clothing not only gives you some good contour and shape. You also don't have to worry about camel toe in their bottoms. There's usually a seam down the middle of the back to give your booty some shape, but that seam doesn't continue to the front, keeping everything flat.
Alphaland
Alphaland is Alphalete's experience center, where you can work out, play a game of basketball, grab a protein-rich lunch, or shop for your favorite pieces. They only have one location currently in Missouri City, Texas, and I'm unsure if they plan to expand.
You can purchase day passes if you are a hardcore Alphalete fan and want to visit Alphaland during a trip. They have one, three, and seven-day passes available. You can also join their flag football league!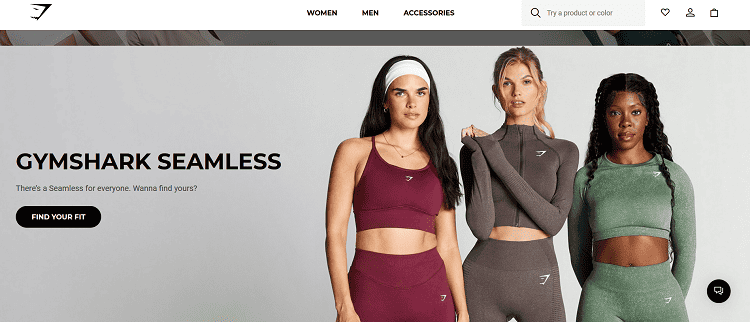 Gymshark started over ten years ago and has gained quite a following over the years with sculpting gym wear that can last through tough workouts.
Alphalete and Gymshark have similar clothing concepts, such as fabrics and design. I'll review the two brands' differences and a few things that make them not so different here.
Pros
Everything is relatively affordable for what you are getting.

Students and veterans get 10% off, and everyone gets an extra 15% off when they sign up for texts.

Free 3-day shipping on orders over $75.

Gymshark uses a polyester blend in most of its clothing, which is super sweatproof and has a smooth sheen.

They apply many contouring details to nearly all of the clothing.

There is plenty of support and compression in everything that needs it.

Their color choices are so pretty, having a wide range of neutrals and muted or dark colors.

The gusseted crotch prevents camel toe really well.

Gymshark is very transparent about its sustainability and human rights initiatives, with a factory list.
Cons
The leggings show some of my booty dimples because of the thinner material.

The waistband on the leggings rolls down during workouts.
The Cost of Gymshark
Gymshark is in the mid to affordable range on pricing. The prices are very reasonable for what you are getting. On average, you can get a pair of leggings for $60, sports bras and tops for $40, and sweaters for $50.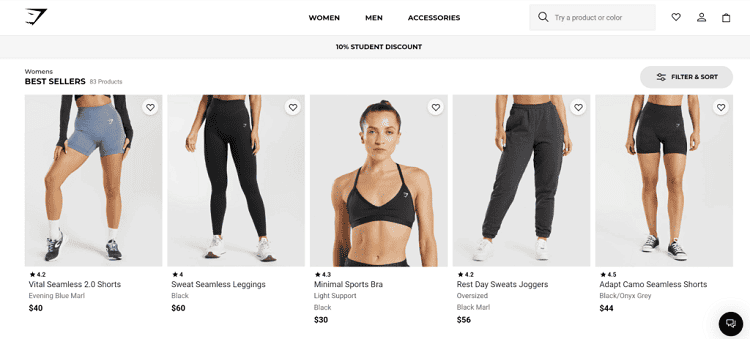 They always have 30% to 60% sales going on and typically put specific colors of things on sale versus an entire product. For instance, I got a bralette that was $38 for $19 because I didn't mind the color on sale.
You can also get discounts on every purchase if you are a student or veteran. Everyone gets 15% off their first order if they sign up for text messages. There is also free three to five-day shipping on orders over $75. Even though Gymshark comes all the way from the UK, I actually did get my order in three days.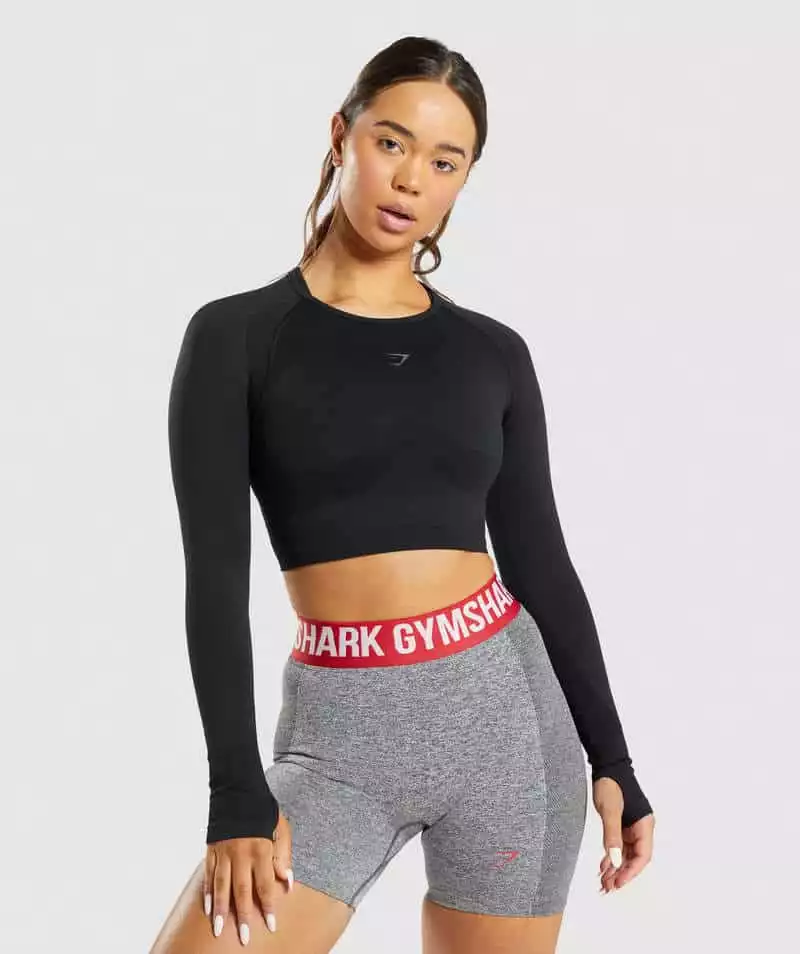 Gym Clothes & Workout Wear | Gymshark
Known for matching tonal leggings, shorts and fitted tops, often modelled on sculpted gym goers, Gymshark has grown at pace.
Check Prices
We earn a commission if you click this link and make a purchase at no additional cost to you.
What Gymshark Offers
Gymshark and Alphalete have similar offerings, like Women's and men's gym wear, gym bags, shower slip-ons, and headwear. However, Gymshark does not have men's swim trunks.
You can find sizes ranging from XS to XXL, which is less inclusive than Alphalete's size ranges. The sizing is also slightly different than Alphalete, making it even less inclusive.
While the measurements for each size are pretty much the same from XS to large, Alphalete's sizes XL sizes have a wider range than Gymshark's XL and XXL.
When it comes to color choices, Gymshark speaks to my soul. I love all the muted, darker colors and that they have a ton of neutral tones. However, Gymshark has fewer color options than Alphalete. If you like bright colors and bold patterns, Gymshark only has a few options for you.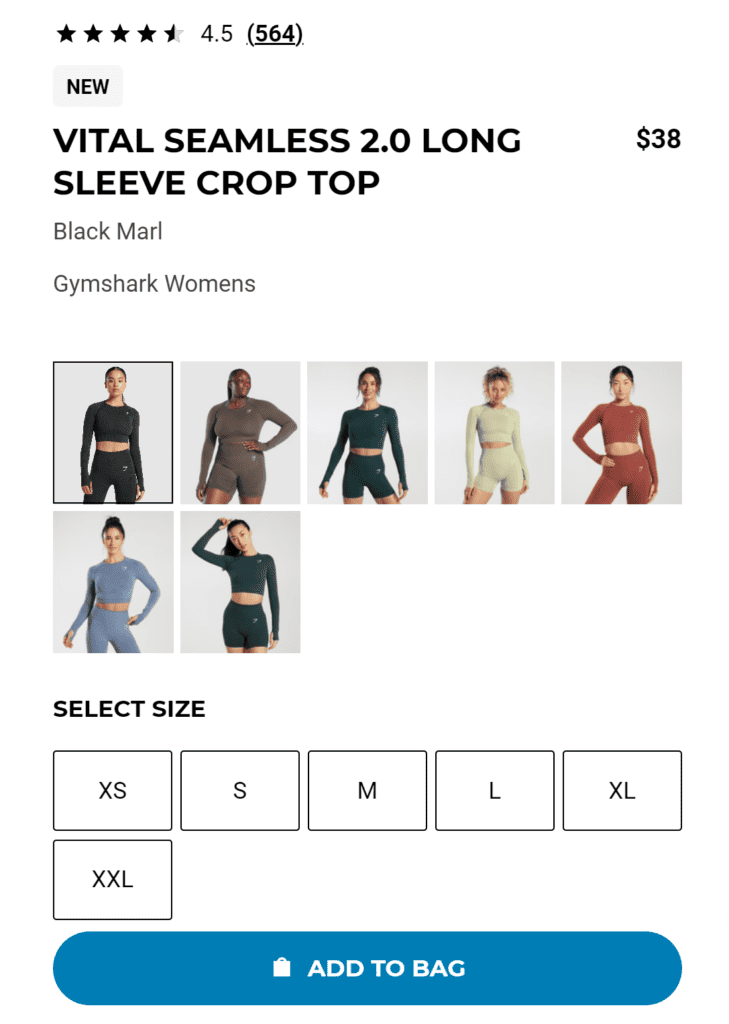 One thing that Gymshark does better than Alphalete in its options is its variety of designs or collections. Gymshark has about 10 different collections with different designs for every piece in each clothing category.
In contrast, Alphalete focuses on just a few designs in each category. The variety in a Gymshark closet will look more diverse than in an Alphalete closet.
What Gymshark's Quality is Like
I have quite a few Gymshark pieces, and I really love everything. What stands out most to me is just how sweatproof and breathable Gymshark's clothes are. I never feel sticky and gross when doing a workout in their clothing.
Gymshark uses polyester as the primary material in most of its clothing, which is super moisture-wicking. It's less soft but still very comfortable, especially when mixed with other fabric materials.
I have the GS Power Leggings, which not only make me look great but are some of my most comfortable leggings to work out in.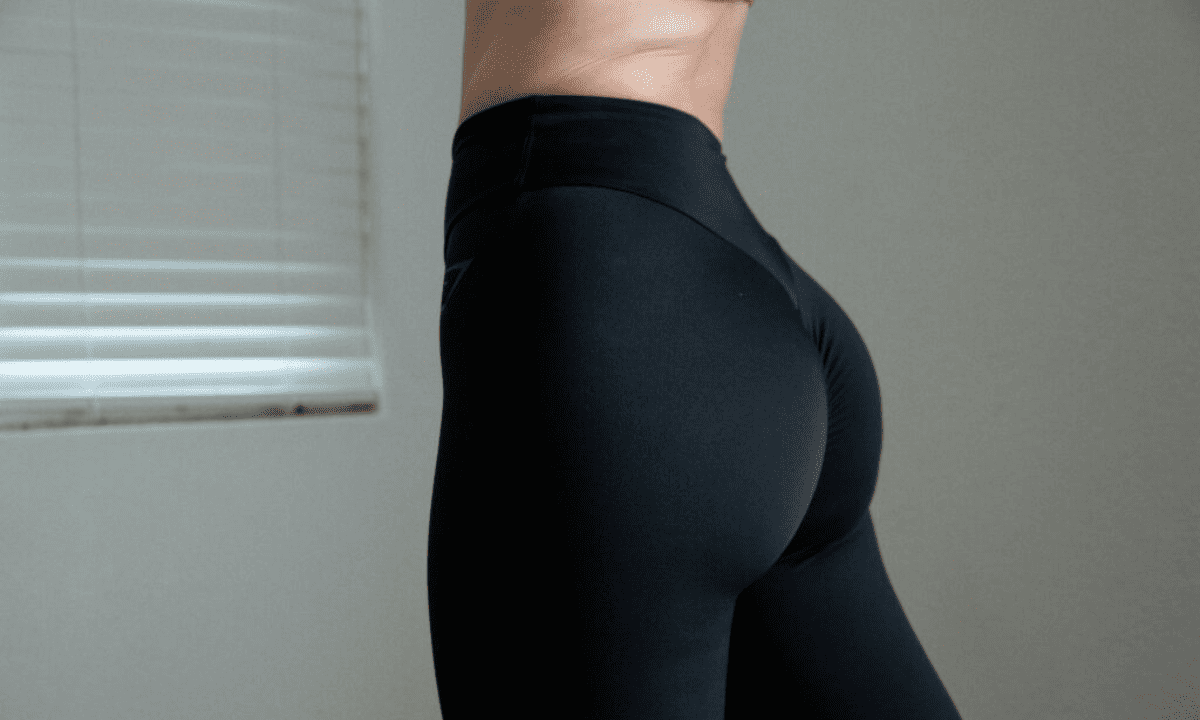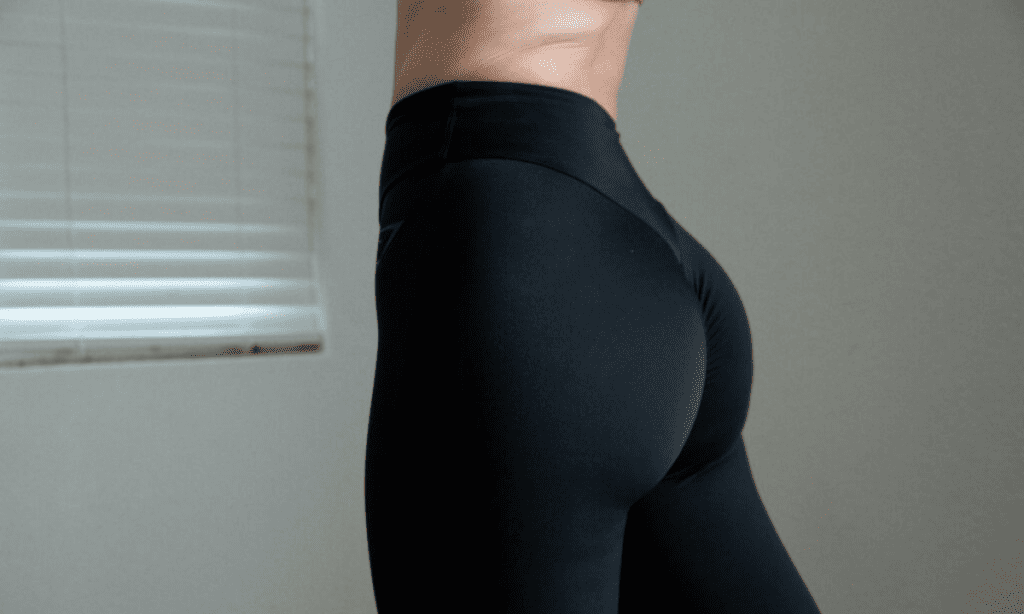 On the pieces that use a nylon blend instead of polyester, like my Vital Seamless 2.0 top, Gymshark incorporates mesh-like details in spots where you sweat most, like your underarms. These details contour your body and allow hot air and perspiration to escape.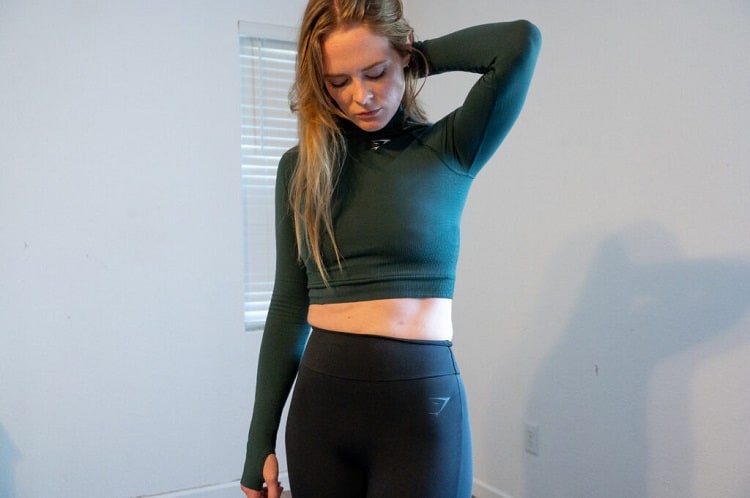 I also have two Gymshark bras, the Bandeau Sports Bra and the Rest Day Seamless Bralette. They both have way more support than I expected and are very comfortable.
I did some pretty intense stuff in the Bandeau Sports Bra to ensure they kept the girls in, and it did its job well. The Rest Day bralette is supposed to be low support, but it seemed medium support to me.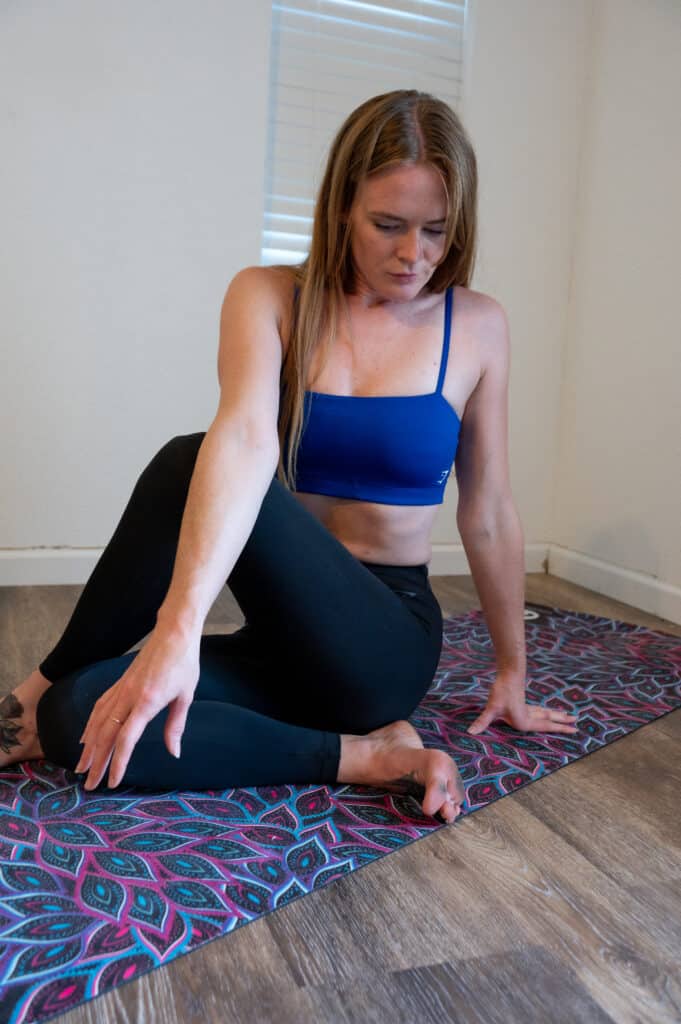 The Gymshark Training App
Gymshark has an app that gives you workout plans and helps you keep track of everything. This app is completely free to use and is as, if not more, valuable than most of the training apps that you have to pay a monthly subscription for.
You can follow premade workouts and programs or create your own. With each exercise, you track your reps and the weight you are using. Your personal bests are then recorded in your profile, as well as workouts or programs you've completed.
A Few Gym Wear Alternatives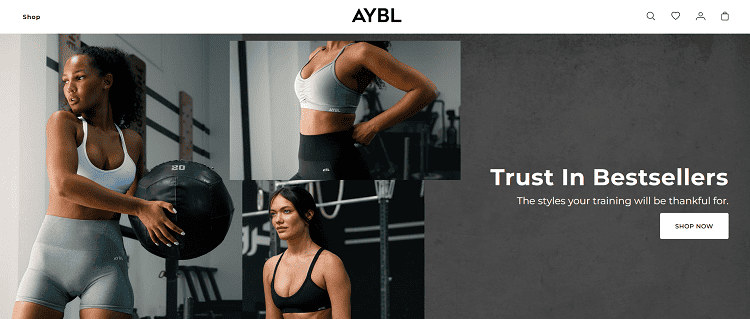 Aybl is highly similar to Gymshark, except a bit more affordable. They have a few pieces that seem like exact copycats from Gymshark. Aybl uses different fabrics that feel thicker and softer but aren't as moisture-wicking. The contouring in many of their pieces is also more prominent.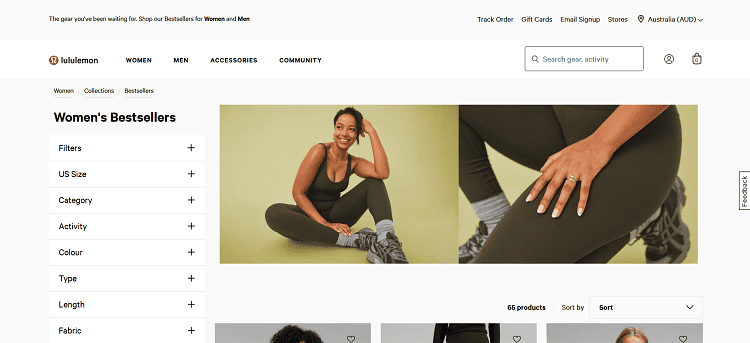 Lululemon is a luxury leggings brand known for its buttery soft feel and stretch that makes it feel like you're wearing nothing. They use nylon and Lycra elastane in most of their clothing, which gives it that feeling, and this fabric blend lasts forever!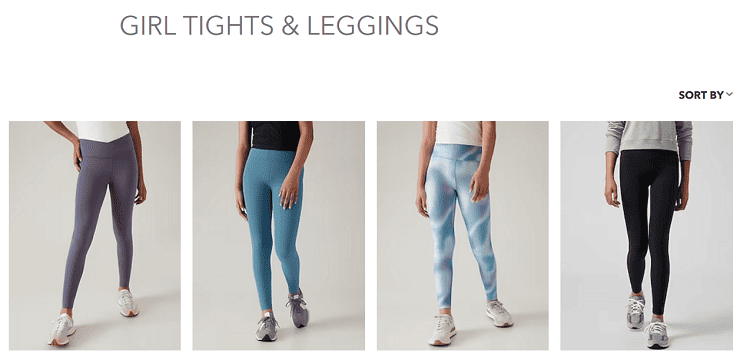 Athleta is comparable to Lululemon but has a line that is made of a polyester blend, like Gymshark and Alphalete. The Ultimate line is made for high-intensity, sweaty workouts and has tons of support.
The prices are higher than Gymshark's and Alphalete's, but you get a lot better customer service and longevity out of Athleta.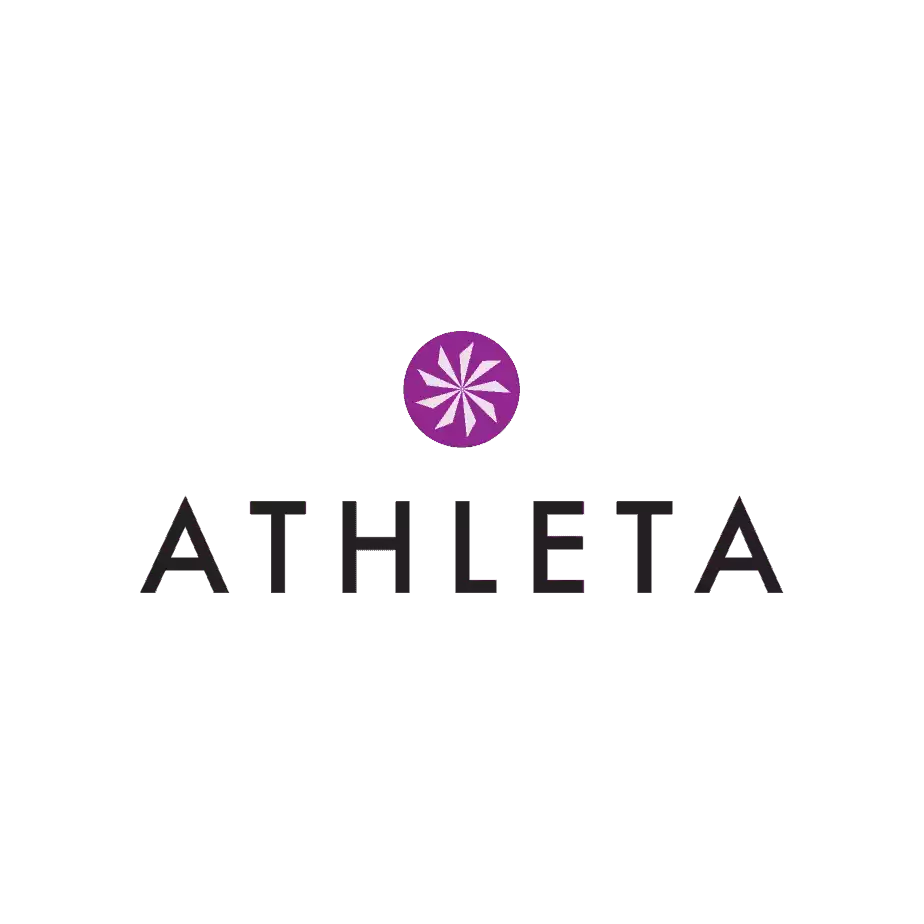 Alphalete vs Gymshark FAQs
Question: What is So Special about Gymshark?
Answer: Gymshark offers contouring gym clothing that is exceptionally sweatproof. It is also priced extremely well for the support and durability you get from their pieces. What stands out most to me is how their clothes accentuate my figure and even make me look curvier.
Question: How Long is Alphalete Shipping?
Answer: Alphalete's standard shipping is five to seven days. However, there are many reviews of peoples' orders taking much longer to arrive. They say this could be because of special deals, like Black Friday. But these dates don't always line up.
Question: Is Gymshark Squat Proof?
Answer: Gymshark could do better on its squat proofing. The fabric feels super cool because it is thinner, but it also becomes a problem for showing imperfections.
I have the darker leggings, so they don't seem too see-through, but I could see it being a problem for lighter colors. Especially if you wear patterned underwear.
Question: Where is Alphalete Clothing Based?
Answer: Alphalete is based in Texas, United States. However, they do import many of their products from different countries. They are super private about their manufacturers, but there are receipts of Alphalete receiving orders from China.
Which One is Better Overall?
If you can look past the lousy branding, Alphalete is the better gym wear brand overall. You'll be paying a higher price for anything from Alpahalete than Gymshark.
However, it's only $10-$20, and the quality of their clothing makes up for it. Their clothes are much more durable, a little more comfortable, and totally squat-proof.
Although, Gymshark isn't a bad second if you don't want to shell out that extra cash. You'll still get good longevity from their clothing and a little more variety in style choices with Gymshark.
You also get better support and compression with Gymshark if you think you need a little extra during your workouts.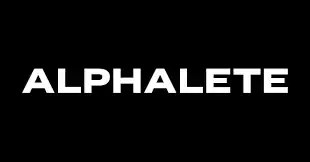 Alphaleteathletics
Today's online world is one of accessibility, high-competition and dropshippers at every turn. So you've got to do something special to stand out. Case in point: Alphalete Athletics.
Check Price
We earn a commission if you click this link and make a purchase at no additional cost to you.
Continue reading:
Athleta vs Lululemon Compared: Which Fitness Clothing Brand Should You Choose?
Fabletics vs Gymshark: Which Athletic Wear Is Worth It?