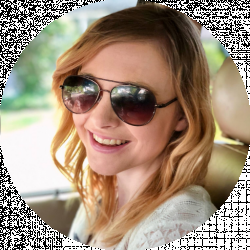 Latest posts by Erin Jamieson
(see all)
I've longed to live in New England, ever since I visited there as a child. From the beautiful college towns of Connecticut to the stunning Maine coast side, there's something unlike anywhere else in the United States. And as an avid seafood lover, fresh Maine lobster is a huge plus. 
Living in Ohio- or anywhere far from fresh lobster- means seafood doesn't quite taste the same. Sure, you can pick up lobster at a grocery store, or you can go out to eat. But I'm always searching for ways to enjoy fresher seafood. The good news is that there are more choices than there used to be and that includes lobster meat and live lobster delivery services. 
Here's my take on the best lobster meat delivery services. I'll show you my strategies for finding the best places to buy lobster online, plus my top picks.
This guide will help you avoid the common pitfalls of ordering seafood online. So whether you're looking for fresh or frozen lobsters, to buy it by the pound or buy some lobster tails, get ready. Here's how to buy lobster online- after delivery, all you need to do is dig up some great dinner recipes. 
Bottom Line Up Front Summary
You don't have to live near an Ocean to enjoy succulent lobster at your home. Ordering lobster meat, tails, or claws from a delivery service can provide delicious options- if you know how and where to buy them.
While live lobster is the freshest option, raw flash-frozen lobster or raw fresh are also reasonable (and more practical choices). My top preference is Maine lobster, as fishermen are held to higher standards. 
If I were to recommend just one lobster meat delivery service, it would be Lobster Anywhere. While I genuinely love something about all of these companies, Lobster Anywhere has a variety of things for everyone- including flash-frozen and live Maine lobster. They are not only based in Maine but also work directly with local fishermen and support restaurants and hotels within Maine. They also offer a satisfaction guarantee, 
My Top Picks
How I Select the Best Places to Buy Lobster (& Tips For You!)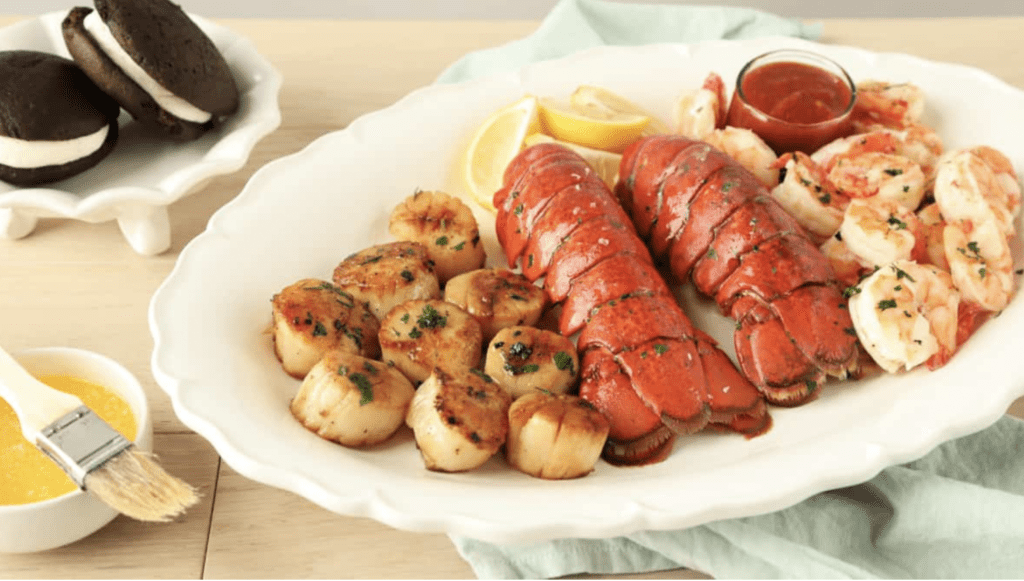 It's true: lobster isn't always a delicious dining experience. I've had some poor-quality seafood and if you have to, you know what I mean. Since you're going out of your way to order online vs shop in-store, I want you to have the best experience possible. Here's how I sorted through my options- but some of these are more factors of personal preference. 
Fresh vs Frozen
You'll find options for frozen, fresh/ raw, or 'live' lobster delivery. You might assume that fresh is always better- but there are pros and cons. Some blind taste tests, like one funded by the Maine Lobster Council, found that tasters couldn't distinguish between frozen and fresh.
However, those in the seafood industry and most food critics beg to differ. In general, I prefer fresh lobster so long as it's from a reputable source. It has a slightly sweeter taste and is a bit more succulent. But if you want to save money and not worry about a rush delivery, then flash-frozen is a great alternative. 
save money ordering flash-frozen (no other freezing methods, which detract from flavor and freshness
For frozen, always opt for raw lobster when you can  
Raw lobster meat is an excellent alternative to live- more practical and a bit fresher than frozen lobster meat 
Live lobster is going to be the least practical, but most tasty
Hardshell vs Softshell Lobsters 
This is tricky- because most online companies don't tell you much about this. The good news is I believe you can have great lobster either way. I have a preference for soft shell lobsters because they're sweeter and more tender.
However, hardshell lobster is also a good choice, because you get more meat, and it's easier to dip (with a firmer texture). What I think is more important is understanding lobster seasons. If you're buying lobster online, it may be wise to buy the kind that's in season: 
Hard Shell: November through July 
Soft Shell: July through October
Lobster Size 
I saw this often for both meat and seafood, but it's especially true for lobsters and lobster meat: bigger isn't better. I value a good deal as much as anyone else, but I'm wary of unusually large lobsters. Lobsters that are 1 ¼ pound to 2 ¼ pounds, if you're buying whole, are a good way to go.
They usually are a bit more tender than larger lobster, and still provide reasonable value. The average lobster, by the way, gives you about 3 ¼ ounces of meat per pound.  
Lobster Meat Type (Tails vs Claws vs Full Lobster)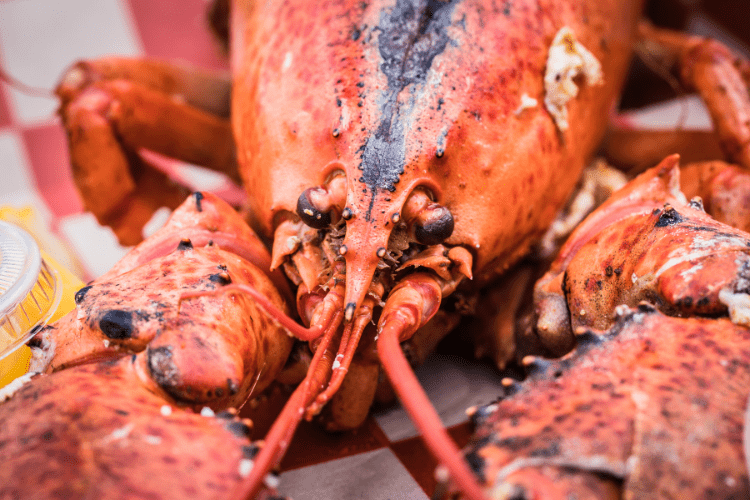 There's also, of course, the issue of the type of lobster meat- and I like companies that offer a nice variety of choices. A full lobster takes skill to prepare- so while it may be the best choice financially and for presentation, I fully understand ordering lobster meat more practically and conveniently. 
For lobster meat, though, I look for tails or claws. Lump meat that could come from any part of the lobster. Tails and claws are easy to prepare and tend to be the most flavorful. Claws are a bit softer and tender, while trail meat is excellent for a meatier flavor. 
Sourcing Standards- Sustainability, Location
In my opinion, sourcing standards are one of the most important factors when buying lobster online- and these were weighed heavily when I listed my top choices. First of all, I look at where the lobster comes from. 
My top choice is wild-caught lobster from Maine. That's because Maine fishermen must adhere to Maine Department of Marine Resources guidelines.
Their focus is on sustainable and small-scale fishing- which not only is a good sign for lobster quality but also supports a healthier ocean ecosystem. Another advantage to Maine lobster is that the warmer water (compared with Canada) results in sweeter, more tender lobster. 
However, to expand my options, I am open to lobster from Nova Scotia- but I check for sourcing standards. Above all, I want to see some standards for both quality and sustainability. I also want to see quality reflected in photos (though of course, these can be deceiving). Raw lobster should be bluish-purple, and whole cooked lobster should display as a vivid pinkish-red. 
Selection and Company Reputation 
I want to see a nice selection- both descriptions, pictures, and variety in lobster meat buying options. But to make a best-of list, I only wanted to recommend trustworthy companies. External company and customer reviews, policies for shipping standards, and company mission statements played a role in my decision. 
Avoiding Red Flags
That also includes avoiding red flags. For me, that includes businesses with a history of consistent complaints, a failing Better Business Bureau rating, and a lack of transparency. Unfortunately, there's even a possibility of artificial lobster- so read carefully. If you're buying lump meat and it's dirt cheap and especially vibrant in color, be wary. 
Finally- I came across a company that said it sold "Maine" lobster- there was a reason for those curious quotation marks. In reality, the lobster came from Canada. Be wary of anything that uses such tactics or says something like Maine style. 
The Best Lobster Online: My Picks
Here are my top recommendations for the best places to buy lobster meat online. I followed the criteria I detailed above. My goal is to provide you with different options depending on what you value most. From lower prices to sustainable sourcing, all of these companies are reputable and offer something unique in the sphere of seafood delivery. 
Cousins Maine Lobster

A common problem I see is that many want to try lobster- but they're intimidated by all the prep work. Whether that's you or you need a one-stop source for lobster meat appetizers and kits, Cousins Maine Lobster may be the best delivery service for you.
The name may be familiar to you if you're a longtime Shark Tank viewer: the company started as a food truck in 2012 and later earned an investment from  Barabara Corcoran.
The real-life cousins now oversee 23 trucks, a brick-and-mortar store, and online delivery service. What stood out to me, aside from company reputation and reviews, is the convenience and lightheartedness of their selection. While they have traditional live Maine lobster, they also have plenty of appetizers for your next event. Shop Here. 
Lobster Options 
Live Maine lobster, Maine lobster meat, Maine lobster ravioli, Maine lobster tails, Maine lobster roll kits, Maine lobster mac and cheese, Maine lobster bisque, Maine lobster pot pie, lobster cakes, full Maine lobster dinners 
Pros
Excellent Variety 
Convenient Entertaining 
Competitive Prices
Cons 
Not based in Maine 
Shipping Charge for orders under $150 
The Lobster Guy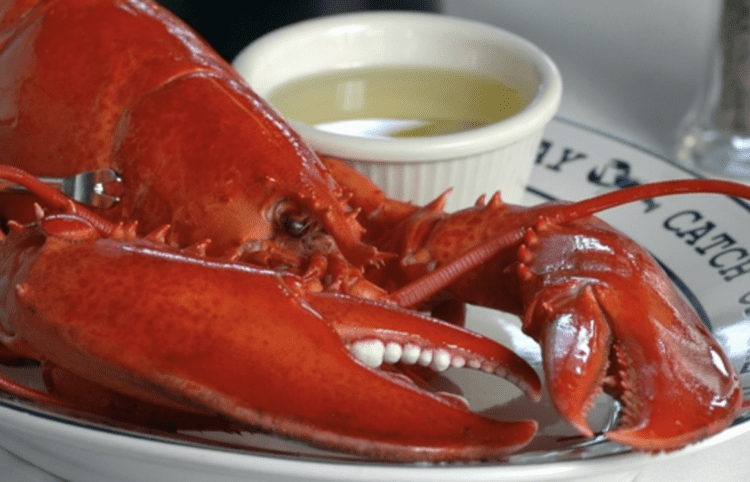 This is my top choice if you want genuine live Maine lobster at a reasonable price- but that's not the only reason to consider The Lobster Guy. In addition, to live lobsters, you'll get an assortment of flash-frozen lobster meat and tails. What captured my attention was the company's background.
The Lobster Guy was founded by a local fisherman in Maine almost two decades ago. All lobster is caught daily and the company has won both awards and rave reviews since. I love seeing locally-based companies and the passion behind their work. It's also a good go-to if you have events like birthdays or anniversaries.
While not heavily advertised, you can order custom packages for your occasion. The personal touch caught my attention among other lobster meat delivery companies. Shop Here. 
Lobster Options
Live Maine lobster, Maine lobster rolls, Maine lobster meat, Lobster dinners, and special orders 
Pros 
Based in Maine
Caught Daily 
Dinners/ Custom Events 
Cons
Weather Delays for Shipping 
No Delivery on Sundays or Holidays
Luke's Lobsters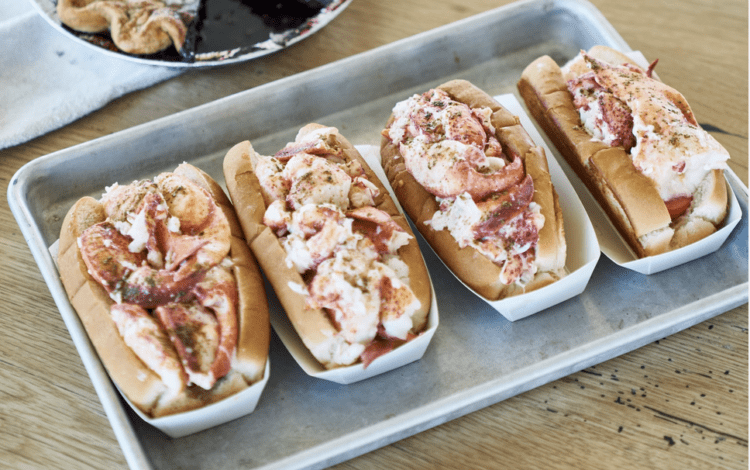 If you're a fan of lobster rolls, listen up. Luke's Lobsters offers the best selection of lobster roll kits- providing you with everything you need to enjoy your favorite lobster entree. With unique bundle and kit packages, I love how Luke's Lobsters balances convenience and authenticity.
And while you're shopping, I also recommend checking out their Gulf of Maine specialties. Luke's would have gotten my attention for other reasons, though. It's a family-owned company that works directly with local fishermen, focused on sustainable sourcing.
They offer both live and flash-frozen lobster, and they even have 10 locations in the United States. I appreciate that the main headquarters, however, is still based in Maine. Buy Here. 
Lobster Options
Maine lobster rolls/ kits, Live Maine lobster, Maine lobster tails, lobster mac and cheese 
Pros
Family-Owned 
Works Directly with Fishermen
Unique Lobster Roll Kits 
Cons
No Lobster Claws
Pricey Bundles 
Cape Porpoise Lobster 

If your goal with a lobster delivery service is the freshest live Maine lobster possible, Cape Porpoise Lobster is simply one of the best options. What stood out immediately to me was that they deliver not via truck but by overnight air shipping.
Lobsters are hand-selected daily and weighed precisely so you get exactly what you're quoted for. I was happy to see that the company's name reflects its location (Cape Porpoise, Maine) and that they work with local fishermen for consistent quality and sourcing standards. If you're by the area, they also have a restaurant. It's nice to see a direct connection with the work they do. Shop Here. 
Lobster Options
Live Maine lobsters, fresh Maine lobster tails, fresh Maine lobster meat, Maine lobster dinners/ samplers
Pros
Quick Air Delivery
Locally and Daily Sourced
Live and Fresh Options 
Cons 
More Expensive 
No Shipping on Sundays or Holidays 
Lobster Anywhere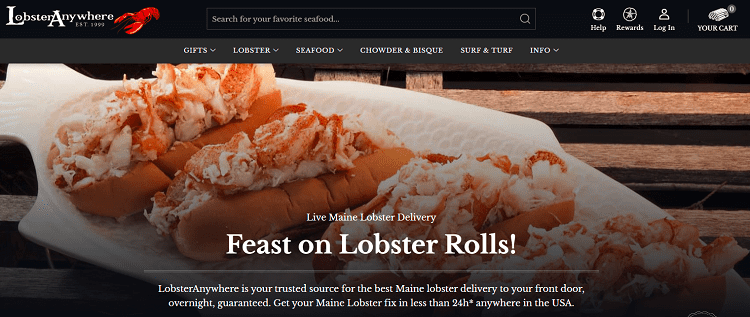 While I love showcasing places to order live and fresh Maine lobster, sometimes frozen is a more practical option. Lobster Anywhere gives you choices for quick frozen and live lobster rolls, meat, and specials. I noticed the free next-day shipping and varied selections as signs of practical, customer-friendly delivery service.
Something really interesting about Lobster Anywhere is that they also deliver to hotels and restaurants. They work directly with local Maine fishermen and have fair prices since there isn't an additional middleman. I also love their order guarantee policies. Shop Here. 
Lobster Options
Live Maine lobster and frozen Maine lobster; Maine lobster rolls, Maine lobster tails, dinners, and specials 
Pros
Work with Local Fisherman
Order Guarantees
Live, Fresh, Frozen Maine Lobster
Cons
Delivery Fees
No Sunday or Monday Deliveries 
Frequently Asked Questions
Question: How Much is a Pound of Lobster Meat?
Answer: Lobster meat costs as little as $20 per pound up to over $100 per pound. The average cost of a full lobster (1.5 pounds) is around $35. Many things factor into the high price of lobster- as well as fluctuating prices. If you're buying a type of lobster that's in season, it'll be cheaper than when it's nearing the end of its season.
It's generally cheaper to buy full lobster because you aren't paying for as much preparation labor. But lobsters are tricky to source and take a lot of work. Lobsters can die from disease and they tend to grow slowly. Live lobster shipping is both expensive and a delicate process. 
Question: How healthy is lobster meat?
Answer: Lobster meat, at first glance, has a fairly healthy nutritional profile. A cup of lobster meat (140 grams) packs in a mere 130 calories and 27 grams of muscle-building protein. With just over a gram of total fat, it's one of the leanest protein sources you can eat.
It also provides over 100 percent of the recommended daily values for copper and selenium, as well as half your daily value of zinc and Vitamin B12. Of course, there are drawbacks.
Shellfish allergies are common, and lobster must be prepared carefully to avoid food-borne illnesses. Lobster can contain heavy metals but is classified as a low-mercury food and considered safe to eat a few times a week. 
Question: How do You Cook Lobster Meat?
Answer: The ideal way to prepare lobster is to boil it live- many boil it with butter for more flavor. For lobster meat, make sure it's completely thawed. Drain any juice in your package while bringing your water to a boil. While a full lobster can take 20 minutes or more to boil, meat usually only takes up t0 5 minutes.
You can tell your lobster tail, meat, or claws are done if your knife can cleanly slice through. The exterior should be pinkish-red and the flesh should be white, rather than translucent.
You can also grill or broil lobster- but if you grill it, it's very important to marinate it with olive oil to prevent dry and tough meat (grilling is best for tails). Whatever you do, don't overcook your lobster. Check it often for doneness. 
Question: Does Costco Sell Cooked Lobster Meat?
Answer: Costco and many supermarkets sell frozen and even cooked lobster meat. Costco used to sell Maine lobster, but there were downsides. While it's a cheaper way to buy lobster, it's frozen and pre-cooked lobster claws. This is appealing because you don't have much prep work to worry about.
On the other hand, it's not going to be as fresh or as high quality as other options. The good news is that there are other options now, for both cold and fresh water tails. These fresh lobster tails cost $100 to $300, but with a 10-pound option, that's still below the regular market price for lobster meat. 
Final Thoughts
There's nothing quite like a succulent lobster at home. When you live far away from the coast, I know it's challenging to find premium lobster. The good news is that some online delivery services are expanding or improving their inventory of lobster- from full lobster to lobster claws, tails, and even appetizers. While none of these places are perfect, there's something to be said for finding higher quality lobster than your local grocery store probably has. Hopefully one of these places- and my selection criteria- will take you one step closer to enjoying your most delicious lobster dinner yet. 
Final Recommendations
If you're still debating where to order your lobster from, I recommend Lobster Anywhere. They have a satisfaction guarantee so you can feel less anxious about buying lobster online. I love that they work directly with Maine fishermen and are active in their local community. You'll have access to everything from life to frozen Maine lobster, plus dinner kits and samplers.
Recommended Reads: