Latest posts by Jacqui Somen
(see all)
I'm a personal trainer and often recommend meal plan services to my clients. Meal plans offer healthy, easy-to-prepare options that allow my clients to focus on their busy lives and save time by cutting out planning, cooking, and cleaning.
There are several meal delivery plan options out there to choose from if you're looking for a simple meal plan that will help you lose weight; here's a side-by-side look at two of the most popular: BistroMD and Nutrisystem.
TL;DR: BistroMD and Nutrisystem are meal delivery plans designed to help people lose weight. Both programs are similar, but I would personally choose BistroMD based on the quality of meals and ingredients and the fact that the menus are doctor and chef-designed.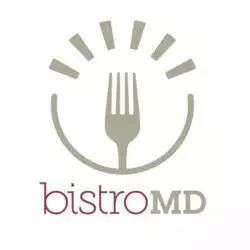 Main Features of BistroMD and Nutrisystem
BistroMD is a prepared meal delivery service that was created by Dr. Caroline J. Cederquist, a doctor specializing in metabolism. The program delivers frozen chef-prepared meals to subscribers weekly. BistroMD meals are delivered weekly.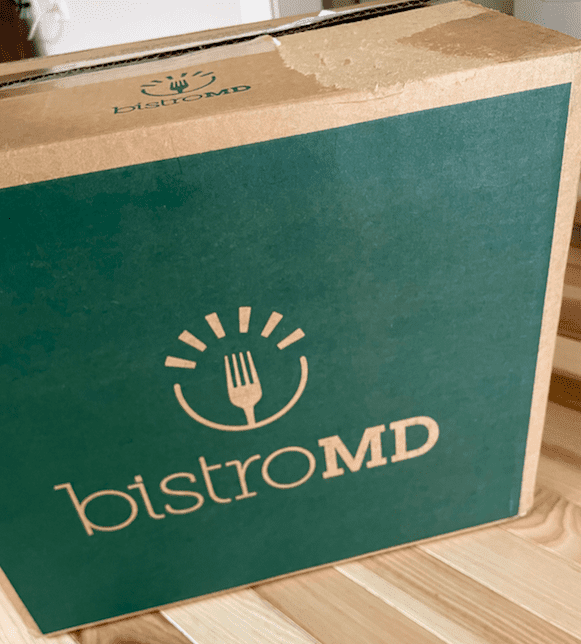 What are in BistroMD Meals?
The meals are designed by a doctor and prepared by chefs using real ingredients. The meals come in a weekly delivery with a lot of meal options. A few examples of what you might get in your box include Meatloaf with Honey Bourbon Glaze, Chicken, Rice and Cheddar Casserole, Hickory Smoked BBQ Pork with Broccoli, and Turkey Breast with Herbed Brown Gravy.
They are committed to meals that are free from aspartame, freeze-dried ingredients, shelf-stable ingredients, and trans fats. BistroMD offers a 7-day program, which includes seven breakfasts, seven lunches, and six dinners, and a 5-day program, which contains five breakfasts. They also have programs that contain only lunch and dinner meals.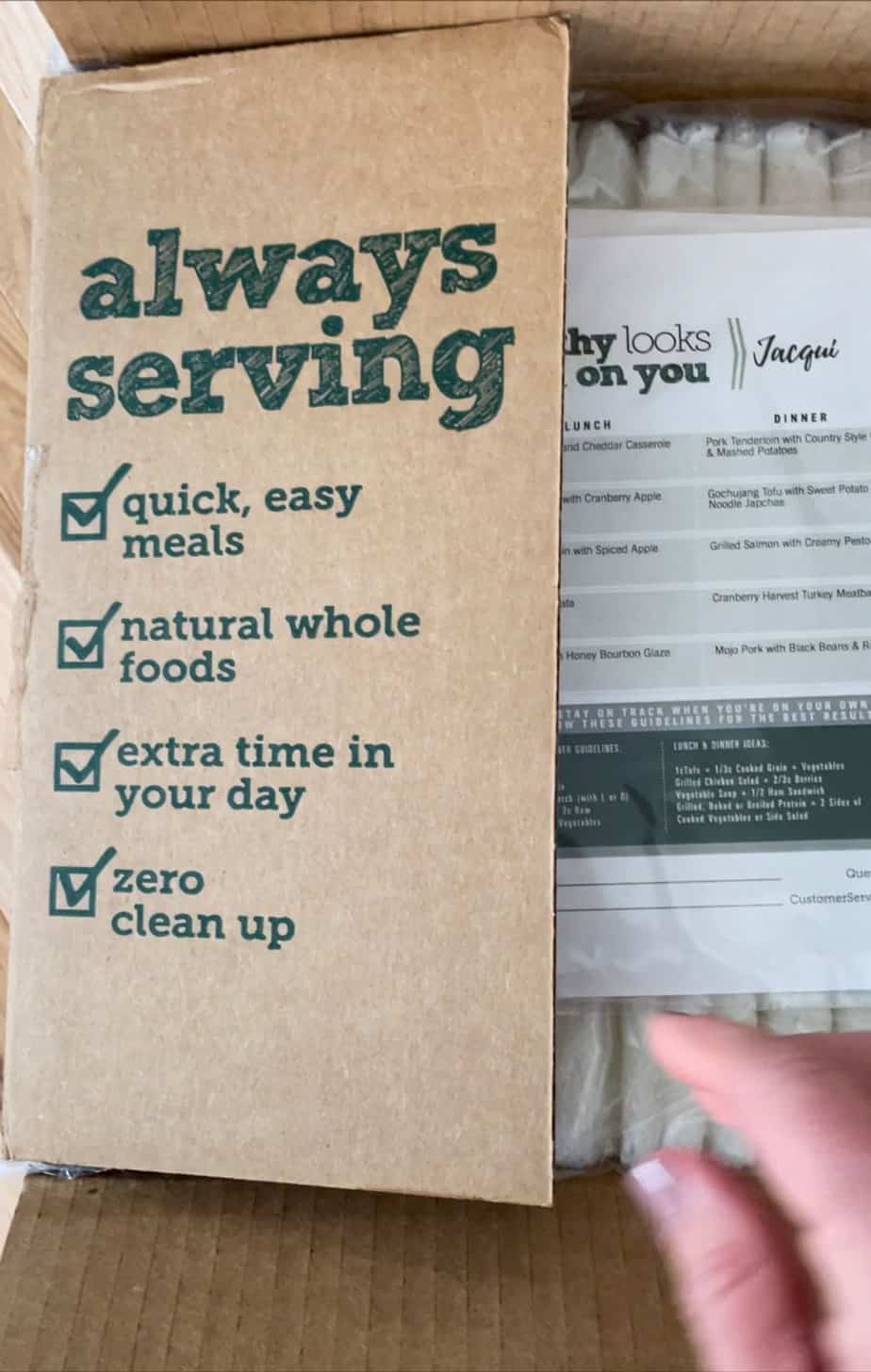 Does BistroMD Offer Specialty Programs?
Yes, BistroMD offers programs that consider specific dietary needs and conditions. BistroMD's specialty plans include the Signature Program, Gluten-Free Program, Heart Healthy Program, Keto Flex Program, Diabetic Program, and Menopause Program.
What Kind of Support do You Receive with Your BistroMD Program?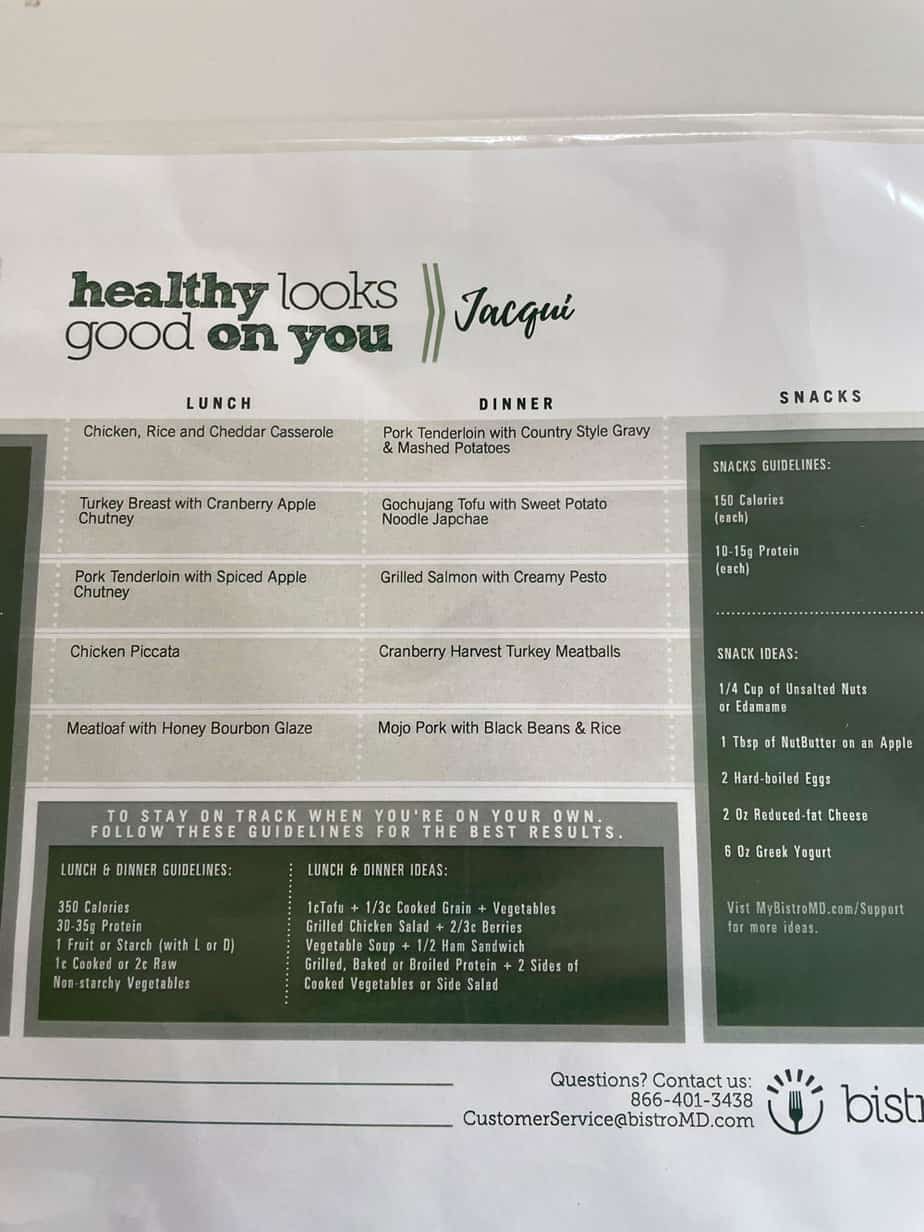 BistroMD outlines each meal for the week as part of your program and outlines guidelines and recommendations for any meals and snacks consumed outside the program. BistroMD also sends regular emails with helpful information for staying on track with your weight loss goals. In addition, BistroMD offers email access to dietitians who can address personalized weight loss concerns.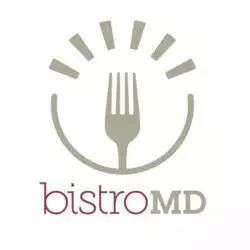 What is Nutrisystem?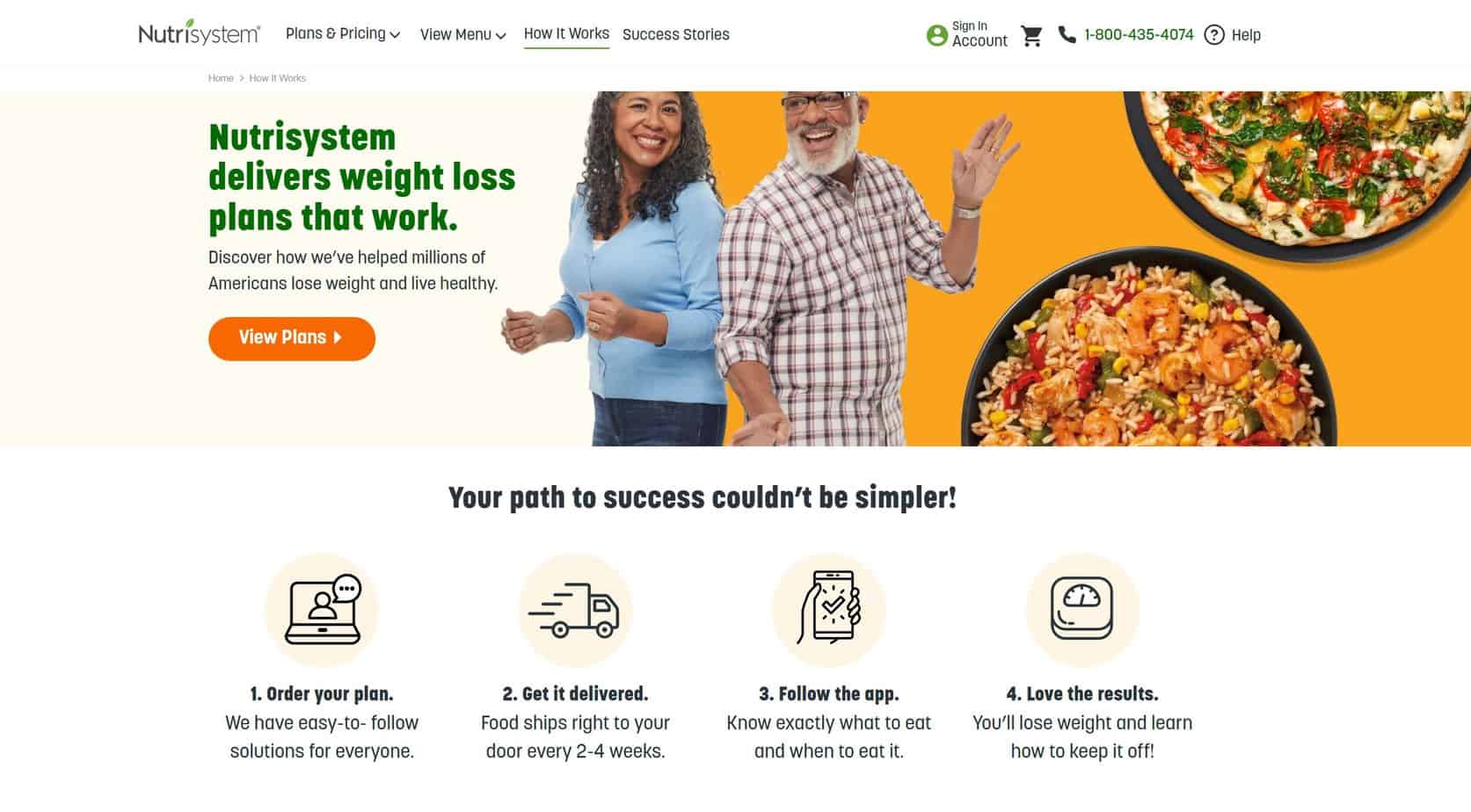 Nutrisystem is a meal delivery service designed to help people lose weight. Nutrisystem offers a range of programs that deliver meals and/or shakes over four weeks. Nutrisystem plans are delivered every two or four weeks, depending on the plan that you choose.
What are in Nutrisystem Meals?
Nutrisystem sends boxes of two or four weeks' worth of meals (depending on your plan), including breakfast, lunch, dinner, snacks, and sometimes shakes. For example, your Nutrisystem box might include menu items such as Ravioli Formaggio, Grain-Crusted Pollock with Vegetables, Italian Sausage and Turkey Pepperoni Pizza, and Meatloaf Sandwich.
Sometimes you need to add a handful of ingredients to your Nutrisystem menu. In addition, Nutrisystem has an app that helps you track your progress, alongside access to a personal weight loss coach. Nutrisystem delivers three meals a day, plus snacks for either five or seven days a week, depending on the plan you select.
Does Nutrisystem Offer Specialty Programs?
Yes, Nutrisystem offers several specialized plans that consider specific communities and dietary needs. Nutrisystem specialty programs include Men's Plans, Women's Plans, Diabetes Plans, the 55-Plan (Women over 55), Quick 9, and Partner Plans.
What's on the Menu for BistroMD vs. Nutrisystem?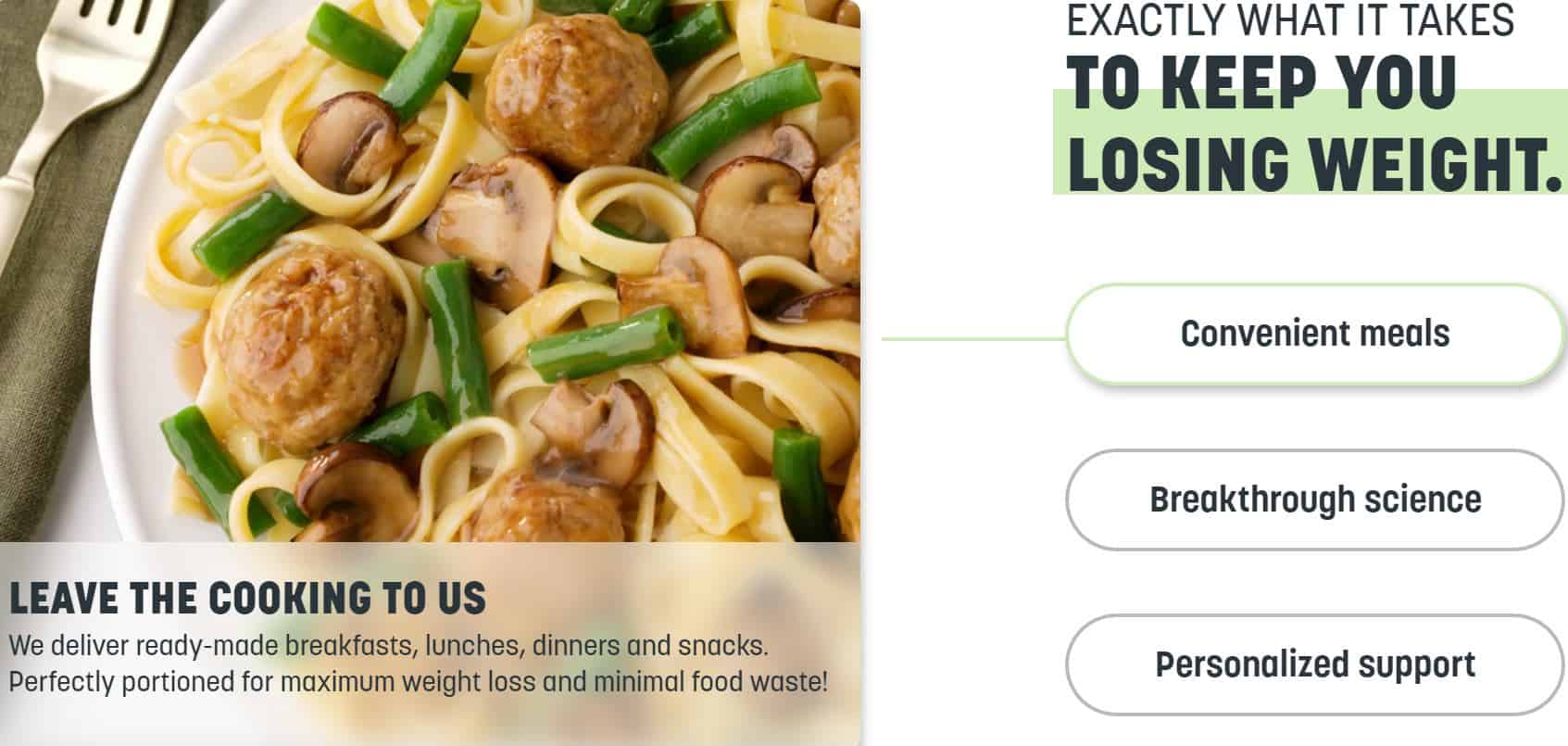 Both BistroMD and Nutrisystem offer over 100 meals in each of their programs; here's what could be on your menu for each delivery service:
Examples of Meals Delivered on BistroMD:
Southwest Bison Meatloaf with Smoky Tomato Glaze
Turkey Breast with Cranberry Apple Chutney
Lasagna with Garden Marinara
Smoked Chipotle Pork with Salsa Verde
Pork Tenderloin with Plum Ginger Sauce
Chicken Piccata
Green Chile Pork with Southwest Salsa
Barramundi Sea Bass with Mango Coconut Salsa
Salmon Provencal
Pork Tenderloin with Spiced Apple Chutney
Cheese Omelet with Turkey Sausage (Breakfast)
Smoked Chipotle Pork and Eggs (breakfast)
Blueberry Waffles with Mixed Berry Compote (breakfast)
Examples of Meals Delivered on Nutrisystem:
Ravioli Formaggio
Grain-Crusted Pollock with Vegetables
Italian Sausage and Turkey Pepperoni Pizza
Meatloaf Sandwich
Broccoli and Cheese Stuffed Chicken Breast
White Cheddar Mac and Cheese
Mint Ice Cream Sandwich (snacks)
Strawberry Cheesecake (snacks)
Vanilla Ice Cream Sandwich (snacks)
Turkey Sausage and Egg Muffin (Breakfast)
Buttermilk Waffles (breakfast)
Cinnamon Roll (breakfast)
Apple Walnut Oatmeal (breakfast)
What are the Main Differences between BistroMD vs. Nutrisystem?
Here Are a Few of the Main Differences Between BistroMD and Nutrisystem:
BistroMD's meals are chef-driven, whereas Nutrisystem is more generic menu items.
BistroMD sends meals weekly, whereas Nutrisystem sends meals every two or four weeks.
BistroMD lets you select your own protein-filled snacks, and Nutrisystem has its own line of snacks.
Nutrisystem plans sometimes include shakes, and BistroMD only provides real food meals.
Nutrisystem has a tracking app, and BistroMD does not.
BistroMD was created by a doctor, Nutrisystem does not seem to have a distinct professional affiliation.
Which is a Better Deal?
Nutrisystem is lower in cost per meal, but the quality of the meals of BistroMD is better, in my opinion. BistroMD lays out specific ingredient guidelines and has chef-driven meals that are doctor-approved.
If you follow the programs outlined in each system, they would both likely be effective at helping you lose weight. For me, the difference lies in the quality of the menu, which could warrant a slightly higher price point.
How do Subscriptions Work BistroMD vs. Nutrisystem ?
BistroMD is shipped and billed weekly. Nutrisystem is billed and shipped either biweekly or monthly. Both meal plans include frozen meals shipped directly to your door and guidelines that make following the plan easy, alongside additional support tools such as access to dietitians (BistroMD) and weight loss coaches (Nutrisystem).
Pros and Cons of BistroMD
Here are some pros and cons of BistroMD, in my opinion:
Pros
Meals are easy to prepare
I feel confident that the meals are healthy for me
A doctor designed the program
There are a lot of different meal options, which keeps things interesting.
The meals smell and taste fresh
BistroMD offers additional support through meal guidelines, email recommendations, and dietitian support
Cons
There are few vegetarian options
If you travel a lot, it might be tricky to receive your meals
The meals might be complicated to make at your office, depending on your access to a refrigerator and microwave
Families would have to buy/make two meals
Pros and Cons of Nutrisystem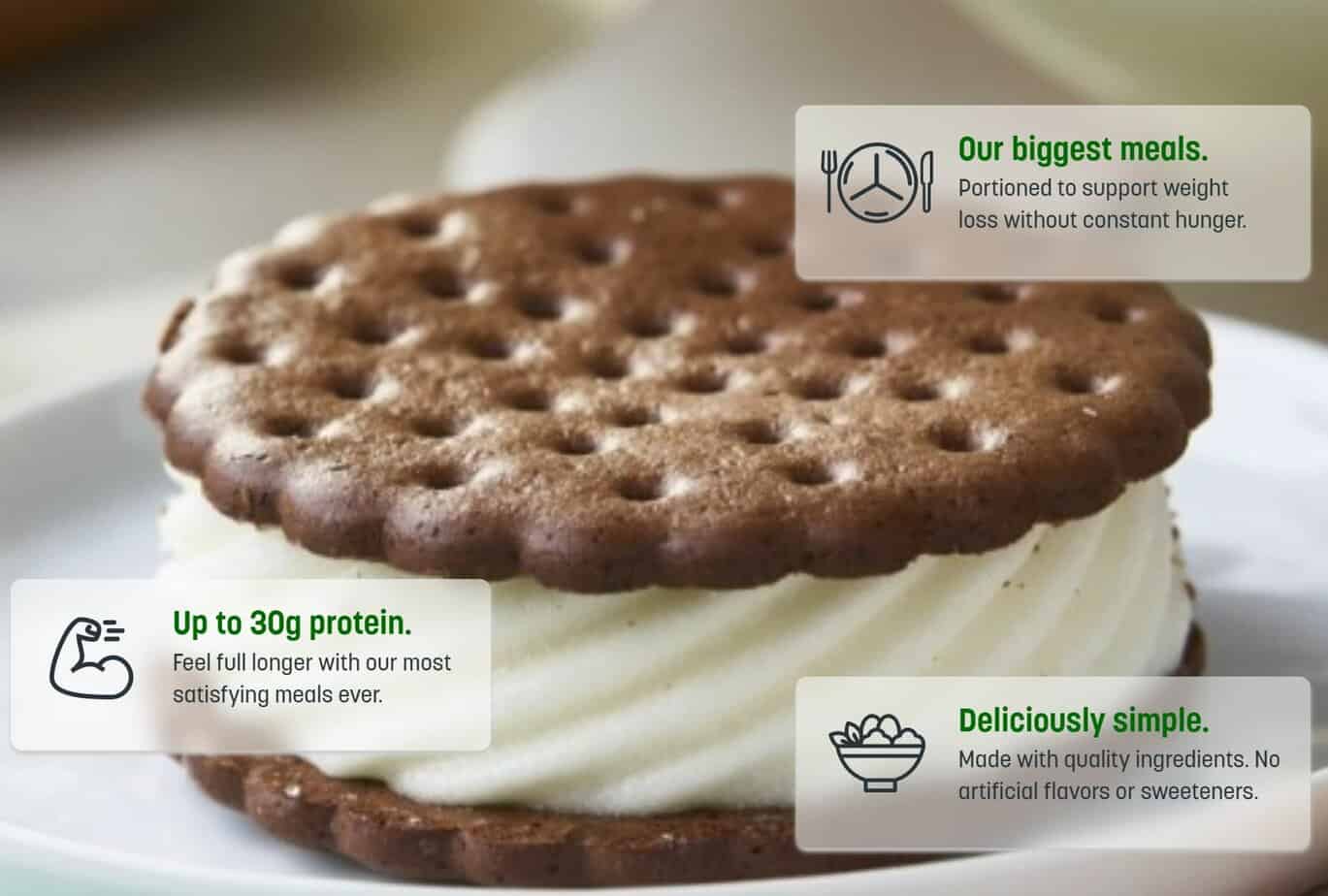 Pros
All of the meals, including snacks, are planned
Meals are easy to prepare
Offers a Partner Plan for people who want to do the program together
It has an application that allows you to track meals and progress
Offers access to a weight loss coach
Has a blog with useful tips and knowledge
Cons
Some menu items don't seem that healthy
Menu items are generic options, e.g., pizza and ravioli
Many of the snack options are desserts (probably doesn't set up good long-term habits)
Sometimes have to add ingredients to the meals
No fresh fruits or veggies
One month delivered at a time, which can take up a lot of room in the fridge
Alternatives to BistroMD vs. Nutrisystem
A meal delivery service isn't for everyone. Alternative options to BistroMD and Nutrisystem include:
Planning out your own meals with fresh ingredients (though this is, of course, more time and energy-consuming).
Other meal delivery plans, such as Factor or Purple Carrot.
Cook-at-home boxes, such as Hello Fresh or Martha Stewart x Marley Spoon, where they send you the ingredients, and you prepare the meals.
FAQs about BistroMD vs. Nutrisystem
Question: Will I lose weight on the BistroMD and Nutrisystem Program?
Answer: Both programs could be effective for weight loss if the menus and guidelines are followed. Additionally, both BistroMD and Nutrisystem highlight an extensive catalog of success stories on their website.
Question: Do you have to follow the plan exactly?
Answer: Both programs come with a meal schedule and pre-planned meals for a set number of meal times, depending on your chosen program. Outside of these meals, you are on your own, but they offer helpful guidelines to follow for these meals. The closer you follow the programs, the better your results presumably.
Question: Can I eat outside food on BistroMD and Nutrisystem?
Answer: Both programs allow eating outside their structured programs but recommend being thoughtful about what you eat. Both allow for some alcohol and some eating out, again with thoughtfulness around portion sizes and food quality.
Which Would I Choose: BistroMD vs. Nutrisystem?
Both programs would probably help you lose weight based on a higher-protein, calorie-deficit model, so you could choose either program if your ultimate goal is weight loss. That being said, if I were to choose between BistroMD and Nutrisystem personally, I would select BistroMD based on the quality of the meals. BistroMD offers elevated menu options and outlines specific ingredient quality standards. Professional doctors and chefs also design their menus.
Related read