Latest posts by Erin Jamieson
(see all)
Main Differences Between Stitch Fix vs Trendy Butler
The main differences between Stitch Fix vs Trendy Butler are:
Stitch Fix offers clothing for men, women and children, whereas Trendy Butler only carries clothes for men.
Stitch Fix is priced per box, whereas Trendy Butler has a flat monthly fee.
Stitch Fix carries an enormous selection, whereas Trendy Butler offers a handful of niche brands
TL;DR: These are both reputable services, but the more accessible option (better selection, styling quizzes, prices) is Stitch Fix for Men here. Trendy Butler is a nice subscription for more niche styling, but the recurring pricing makes it less flexible than Stitch Fix's "pay per box" model.
A personal stylist, with clothes to fit not only your body type and size but also your style preference: when Stitch Fix in 2011, the idea seemed revolutionary.
Now, almost a decade later, clothing subscription boxes are in full swing, from plus sized specialty subscriptions like Gwynnie Bee, to high end fashion alternatives like Rent the Runway and even a nod to more traditional retail with the Nordstrom Trunk Club.
And now that so many aren't shopping in stores during a global pandemic, options like Stitch Fix and Trendy Butler are becoming more popular, as a way to buy clothing in a more practical but also personal way.
Less usual? Both Trendy Butler and Stitch Fix offer clothing options for men.
In this review, I'll be comparing two of the most popular clothing subscription boxes, Stitch Fix vs Trendy Butler and tell you which one I'd most recommend for men, or for a family.
Best Clothing Subscription for Men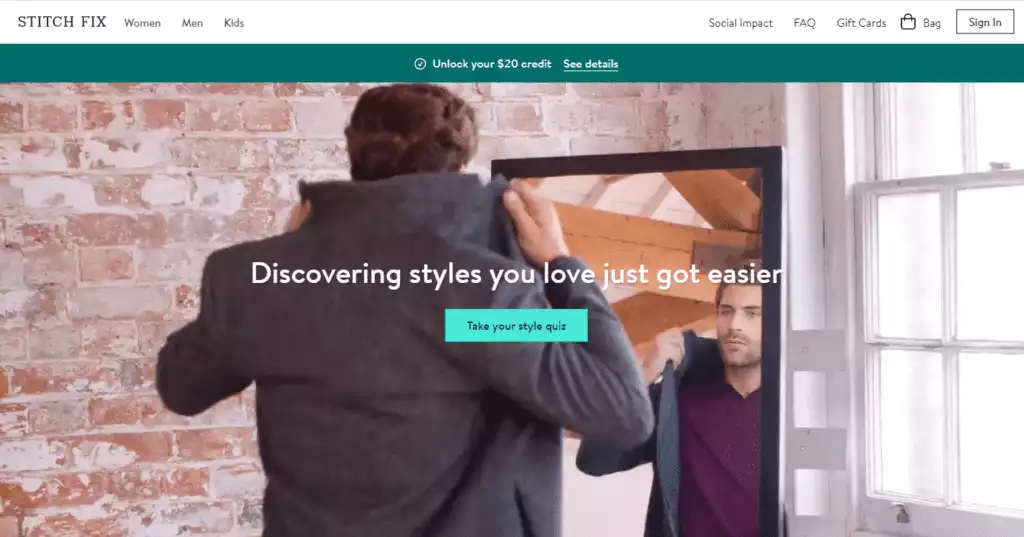 Stitch Fix for Men
There are only a few styling subscriptions specifically for men that are worth the money. Stitch Fix offers the best tech & inventory to generate uniquely helpful fashion recommendations to get your fashion game on track.
Try Getting Styled
We earn a commission if you click this link and make a purchase at no additional cost to you.
How do you find the best clothing subscription service?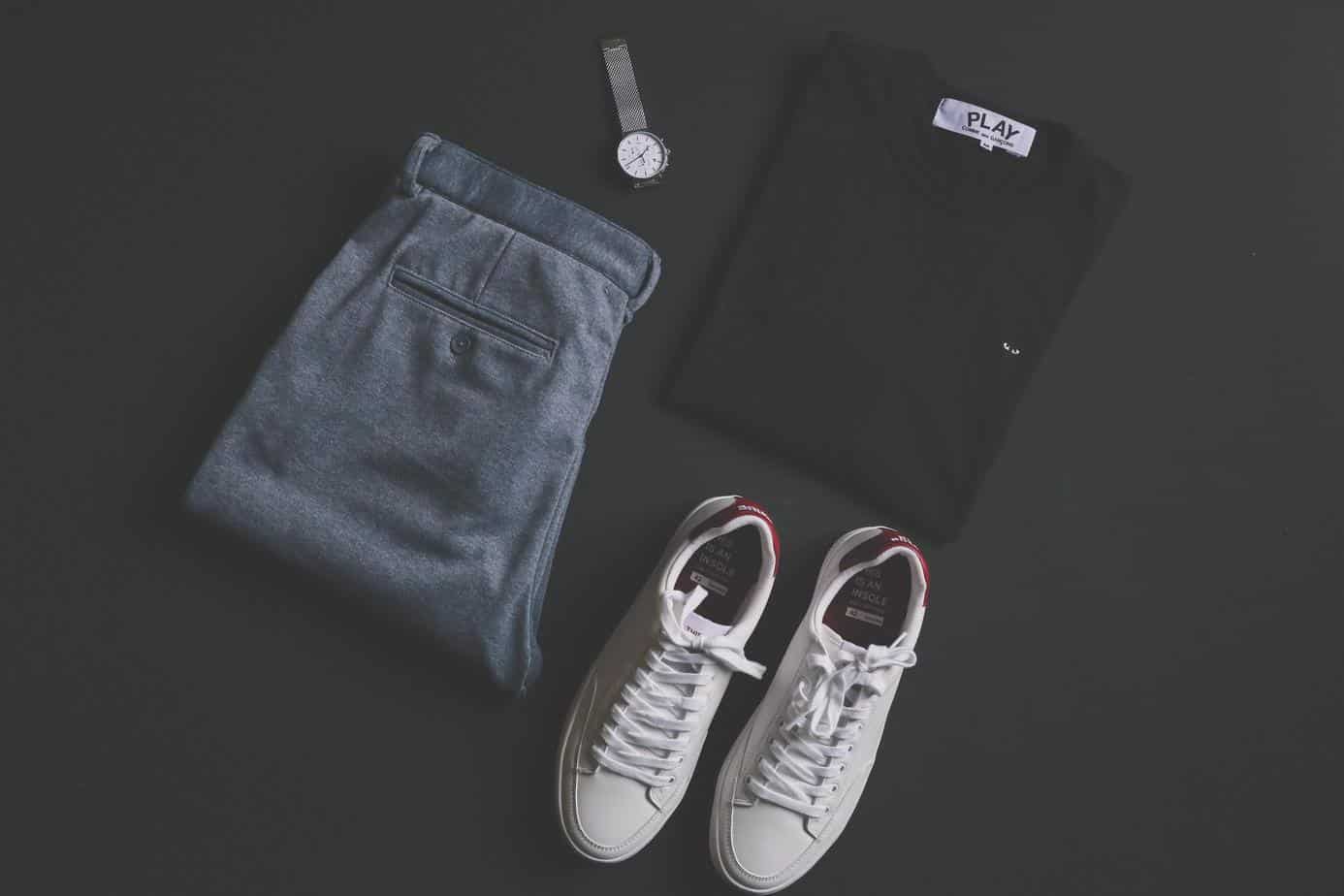 Before we jump into the review of Stitch Fix vs Trendy Butler compared, there are several key criteria that I rely on to determine the best value in a clothing subscription service. By starting out with key criteria in mind, you're less likely to have a bias or initial name recognition get in the way of judgment.
Pricing and Subscription Plans
Price is important, but so are the details. I like to look for overall value and how the costs are spread out. In a subscription service, I value flexible plans, easy cancellation, and other options. I also like to know upfront if my box will be a flat fee or based upon the clothing that comes with it. One final distinction: some boxes work as rental services, whereas others you either buy or return clothes.
Delivery and Returns
Nothing, in my book, kills a good subscription service more than lackluster or difficult shipping and delivery policies. Shipping should be free, or at very least low cost. It should also have tracking options to ensure your package doesn't get lost.
When it comes to returns, I prefer that clothing subscription services allow you a reasonable time to try on close, easy fuss-free instructions, and no to little on cost on your end. An added feature I look for is also dry cleaning– professional subscription boxes should not put the impetus of washing on any customers.
Selection
This is a big one. When comparing any clothing subscription, you need to know what styles, sizes, occasions, brands, and clothing types are being offered. This of course is especially important if you have specific needs, like petite or tall; maternity clothes, plus size, or have very specific reasons you're using the service.
I also like to look at transparency: one thing that distinguishes the best fashion subscription boxes from others is allowing you to preview and peruse clothing and accessories.
Stylist
How are your clothes being selected for you? Many begin with a quiz you take where you provide your size and style preferences, then a stylist is assigned to fill your box. I pay attention to how detailed the quiz is; whether or not you interact directly or get to know the stylist; and how much say you have in terms of additional feedback.
Overall Value
The overall value may seem subjective, but for me, it means taking into consideration all the above factors and adding others must, such as company transparency, a solid reputation, and reasonable policies.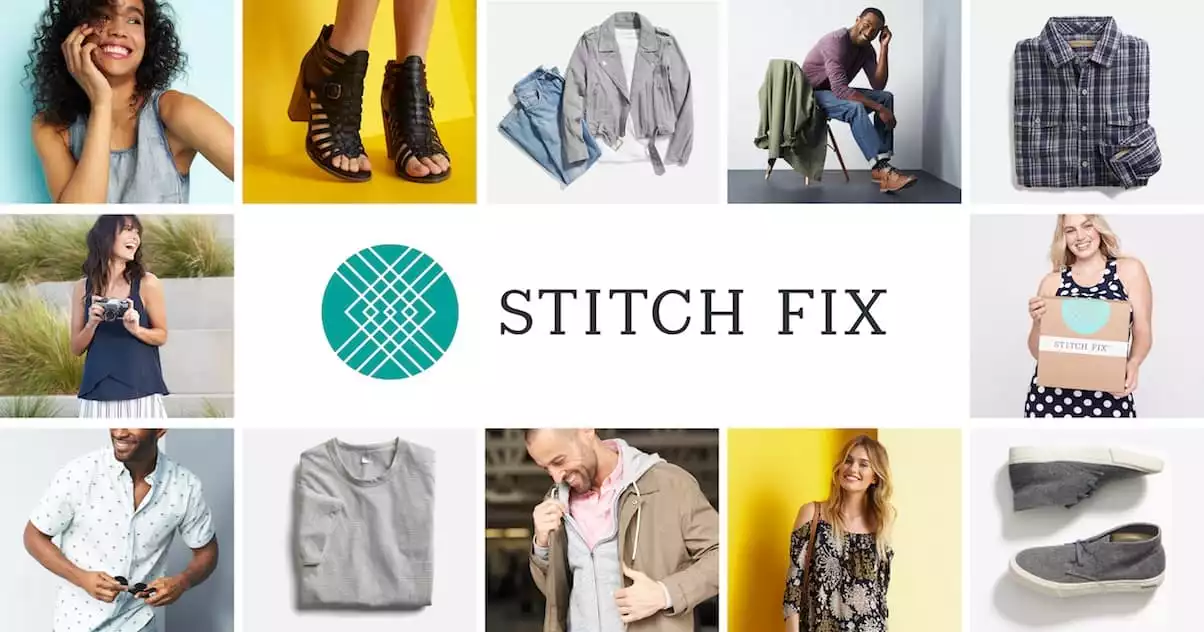 I Prefer StitchFix Personally
It's pretty simple. StitchFix has an AMAZING styling system that quite literally leads the market. Couple that with an amazing selection of brands and StitchFix truly makes it easy to look good without really trying! Keep Everything in Your Fix & Get 25% Off!
Get Started
We earn a commission if you click this link and make a purchase at no additional cost to you.
Is Stitch Fix or Trendy Butler the Better Service?
Stitch Fix and Trendy Butler are both personal style subscription boxes that are fairly established– Stitch Fix launched in 2011 and Trendy Butler launched in 2013. But there is an upfront one dramatic difference between the two companies.
Who is it for?
Trendy Butler specializes in clothing for men, especially for business, business casual and other dressy apparel. They are reasonably sized inclusive, from standard Small size through XXL in shirts, and sizes 29 through 44 for dress pants. The entire model is focused exclusively on professional to dressy casual for men alone.
Stitch Fix, on the other hand, offers men's, women's, and even kid's clothing. Women are especially size inclusive, offering everything from size 0 through 24W, or XS through 3X. They also have lines exclusive for Plus Size, Maternity, and Petite. For Men, Stitch Fix carries XS through 3XL, and waists from 28 to 36"
My Take
Stitch Fix is by far the more inclusive for sizing and gender, while Trendy Butler is niche but also more specialized. For most, Stitch Fix will offer more versatility, but Trendy Butler could be appealing to men who want a company that specializes.
What brands and styles does Stitch Fix vs Trendy Butler offer?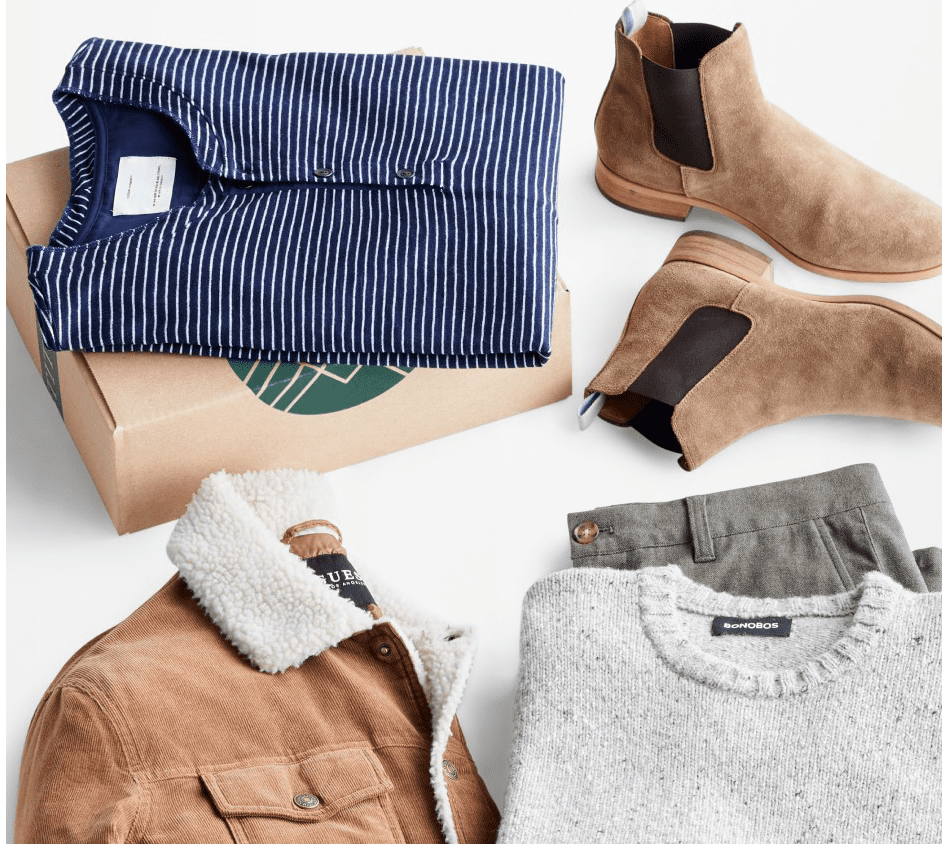 I can't complain that either Stitch Fix or Trendy Butler is lacking when it comes to brands or styles.
Trendy Butler is more niche and offers fewer brands, but those brands make sense: Eleven Paris, Civil Society, Tailor Vintage, Stitch's Jeans, Zanerobe, WeSC, Superdry, Antony Morato, and others– but I'd like to see a full list. Styles range from stylish casual to dressy and more eclectic.
Stitch Fix offers too many brands to name, from more affordable to a few higher-end, and over 1000 as a whole. Styles range quite a bit, but for a direct comparison, men's looks include: trendy; active; polished; casual, and weekend.
My Take
It's no surprise that Stitch Fix has a wider range of styles, by the very nature of the scope of their services and inventory. For anyone looking for as big of a selection as possible, it's a clear winner over Trendy Butler. Stitch Fix also has a lot to offer in terms of athletic and casual everyday looks.
Trendy Butler does offer more casual looks; however, even these dressed down looks have a polished feel to them. It comes down to lifestyle: men who spend much of their time in casual clothes will find Stitch Fix far more accessible, while men who are looking for a sophisticated and professional look may find that Trendy Butler is the quicker and more targeted option.
How do subscriptions work?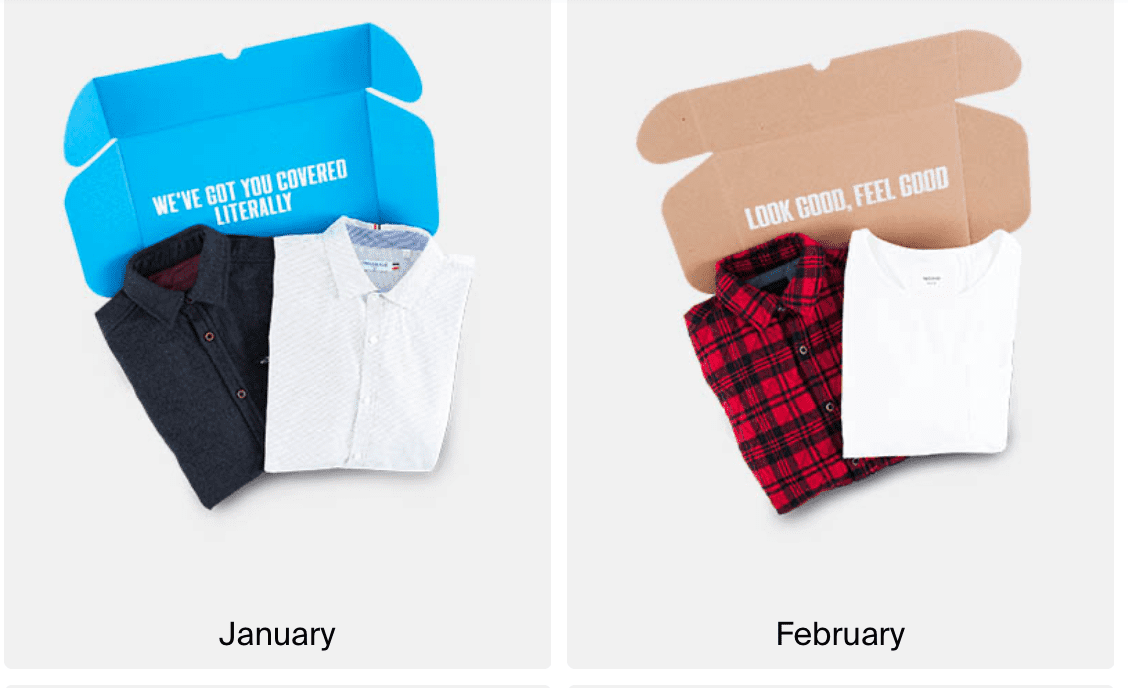 Both Stitch Fix and Trendy Butler are subscriptions based on a monthly price, but with caveats. Trendy Butler costs a flat $65 per month, which includes styling, returns, and exchanges. It's not a rental service; each box comes with two pieces of clothing that you keep. It is a recurring fee, with not much flexibility for selecting how often you receive clothing items.
Stitch Fix, on the other hand, is priced per box. With the styling quiz, you do indicate your budget, meaning that boxes range quite a bit in price, and are priced per item; like Trendy Butler, this is not a rental service, but a box where you directly buy (or return) items. You do have the ability to be more flexible with your subscription and change frequency or skip months. A $20 styling fee must be paid per box.
My Take
Stitch Fix has a lot more wiggle room–which I mostly prefer. The ability to skip months, change frequency, and price points simply are going to be more practical for most in the long run. That said, Trendy Butler's flat fee means you can budget ahead of time and won't be tempted to spend more.
While you likely may end up with fewer items with Trendy Butler, the $65 fee actually is going to be more affordable– you cut out Stitch Fix's styling fee and pay an average of just over $30 per item, which is very reasonable.
How does styling work/ how are clothes selected?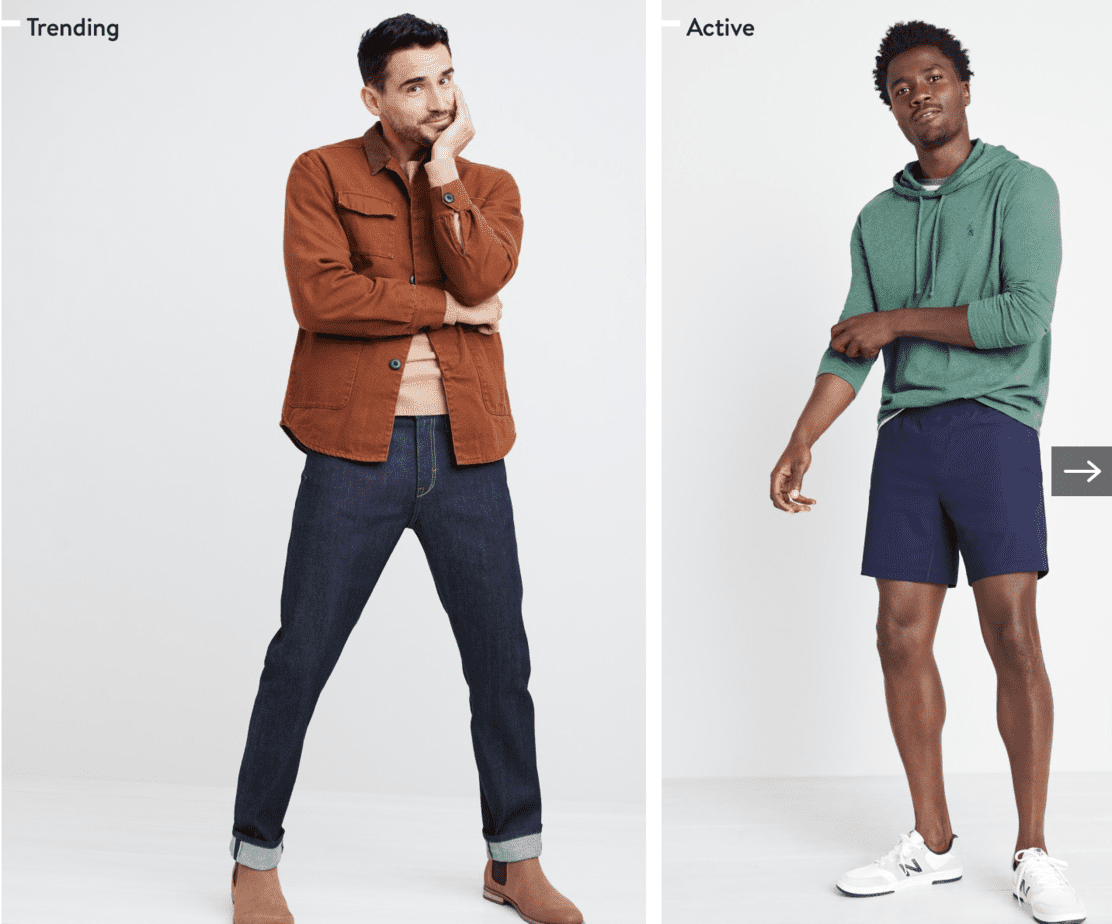 Stitch Fix and Trendy Butler both use personal quizzes to begin the styling process, but operate in different ways. Stitch Fix combines the quiz with an algorithm, and, finally, a personal stylist.
The quiz prompts questions about size, styles, brands, and occasion. A personal stylist then selects items for you. Upon receiving the box, you rate clothing items, which is supposed to improve selections over time.
Trendy Butler also requires a quiz, where you'll be prompted to indicate size and color preference; specific questions about shirt and pant type; and a very brief question about patterns. From there you'll be assigned a style profile that a stylist will use to ship clothing.
My Take
Both Stitch Fix and Trendy Butler operate similarly, but Stitch Fix, with an algorithm and rating system, provides more precise matching. To a certain extent, this is necessary due to the difference in inventory, but Trendy Butler, forgoing rating options, and with a less detailed quiz, likewise forgoes the ability to adapt and 'learn' your style vs the Stitch Fix approach.
How much control do I have over what comes in my styled box?
In some ways, the previous question covered this, but I also wanted to look at exactly what happens when you begin your order. Neither Stitch Fix nor Trendy Butler allows you to actually see the items that'll be sent in your box, nor can you adjust the number of items.
My Take
Stitch Fix and Trendy Butler are not unusual in their approach of not allowing you to see items before they are shipped, and for some, this might be a plus. In some ways, part of the joy of having a fashion subscription service is the element of surprise, and potentially introducing you to clothing items you may not have otherwise selected.
That said, I do think the ability to preview the box or the ability to at least adjust both the number of items and/or the type of items is more practical. With this model, it may be harder to get items you truly need.
How do returns work?
Since both Stitch Fix and Trendy Butler are not rental services, you may end up returning nothing or very few things. Exchanges for both are free. With Trendy Butler, since you get just a few items per month, you trade-in for another article of clothing, whereas at Stitch Fix you can send something back without a direct exchange. Stitch Fix does ask you to provide feedback and a reason for returns, likely tying into making adjustments to your styling plans.
My Take
Free returns are the most, and both Stitch Fix and Trendy Butler offer this; that said, I do like that Stitch Fix allows you to return without exchanges. Though Trendy Butler does have a flat fee, it'd be nice to see an option offered for a direct return and a refund credited to your account.
How does the history of customer service compare?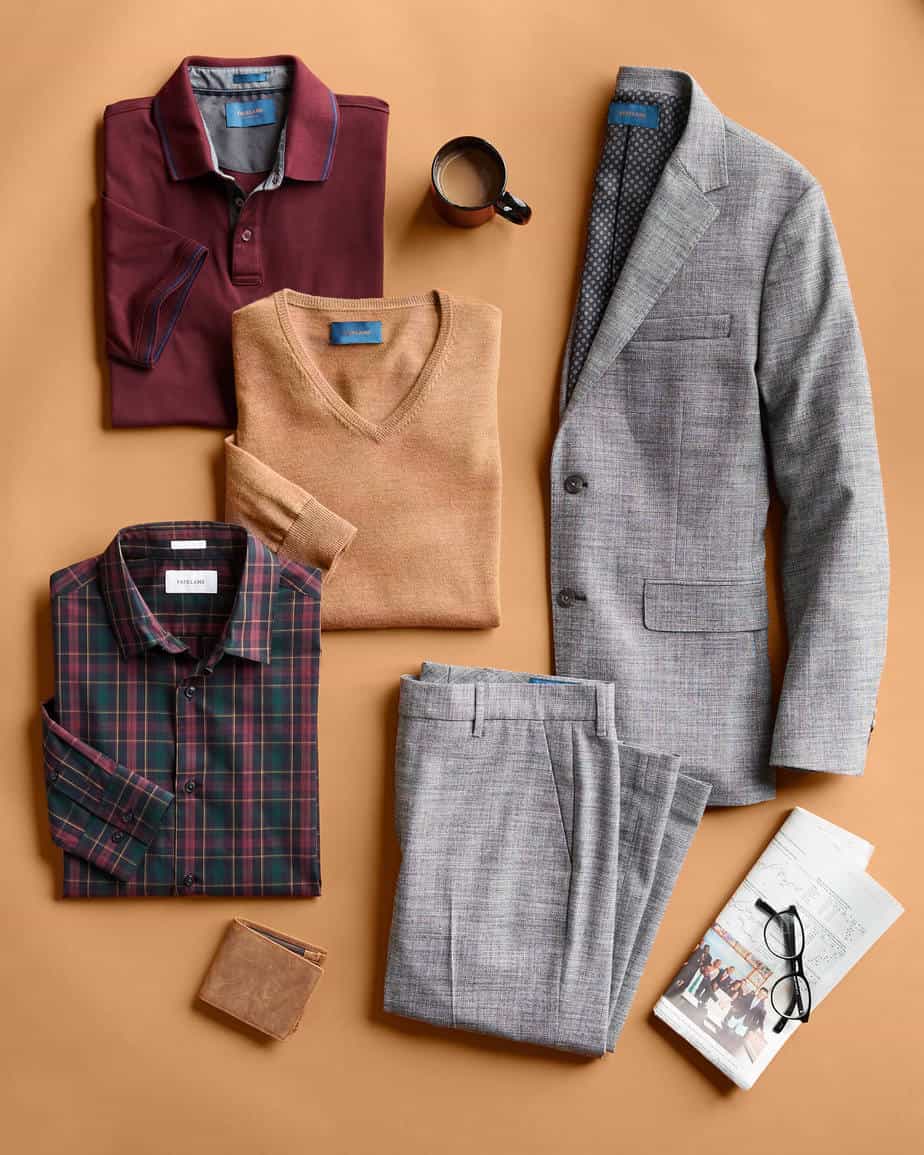 Compared, there are also distinct differences between Stitch Fix vs Trendy Butler when it comes to customer service and overall reputation.
Stitch Fix holds accreditation through the Better Business Bureau with a reasonable A-minus rating. On Consumer Affairs, it earned just under 3 out of 5 stars, based upon 90 ratings, with an almost even split between five and one-star reviews.
This very divided experience continues on TrustPilot, with 2.8 out of 5 stars. 46 percent of customers rated the service as excellent, compared with over 20 percent as bad. While some loved the boxes and picks, others faced boxes they felt did not match their styles; issues with customer service, and uninspired picks.
Trendy Butler also has mixed reviews. On Better Business Bureau, Trendy Butler isn't accredited but has an unofficial rating of just 1.42/ 5 stars. It fared just slightly better on TrustPilot, with 2.2 out of 5 stars. Unlike with Stitch Fix, however, the reviews were not mixed but heavily negative, with none rating the service as excellent, as just nine percent as good. Customers found the clothes did not reflect their needs or tastes and were unhappy with the quality as well.
My Takeaway
Neither Stitch Fix nor Trendy Butler excell in company reputation. But between Stitch Fix vs Trendy Butler, there is a clear winner. Stitch Fix may be inconsistent, but there are many great reports as well; and unlike Trendy Butler, Stitch Fix has the added bonus of being reasonably rated and accredited through the Better Business Bureau.
Looking for an alternative? I recommend Menlo Club.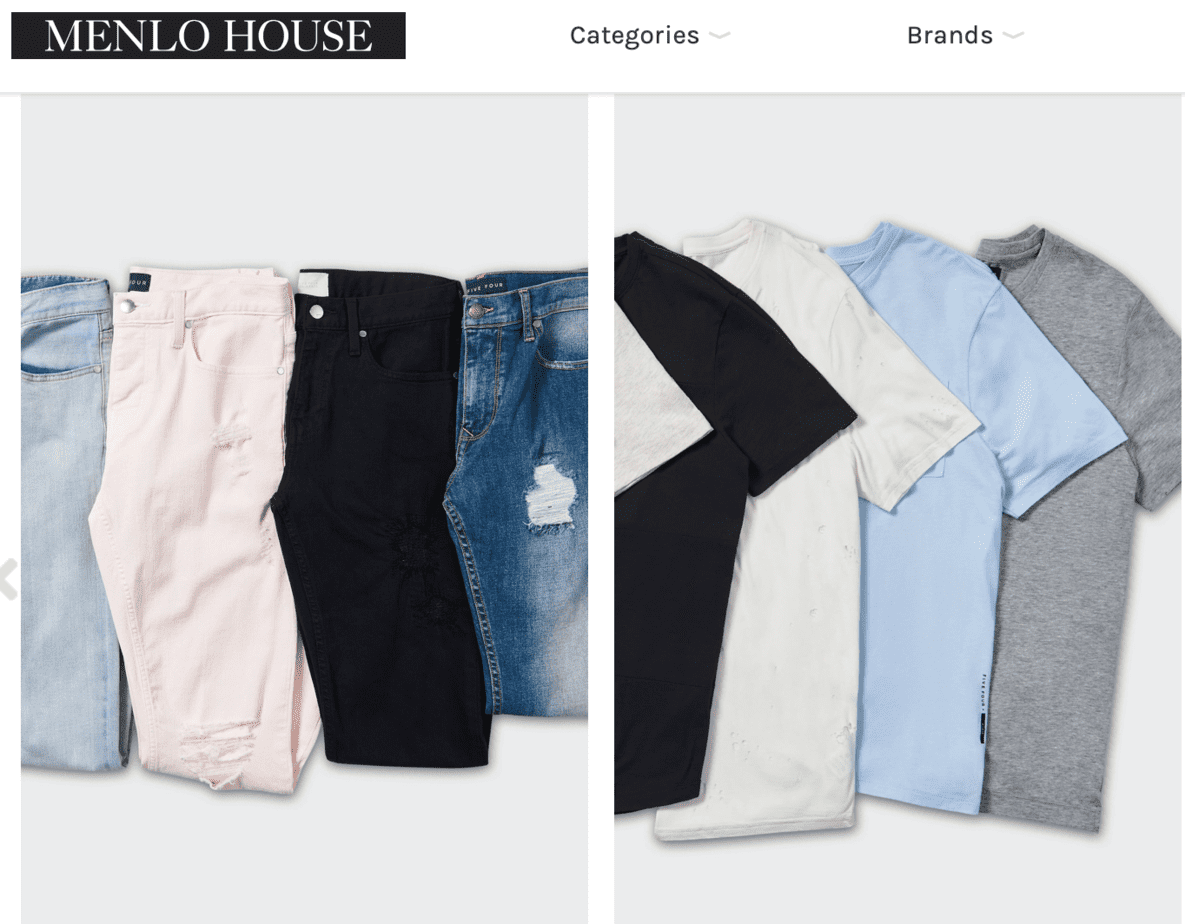 The men's fashion subscription service does not have many ratings, but those that exist are largely positive. You pay a reasonable flat fee of $45 a month based upon a style quiz with casual stylish brands such as Five Four (contemporary menswear), New Republic (footwear), and Grand AC (athleisure wear).
FAQs
What is the best monthly clothing subscription?
The best monthly clothing subscription depends on your needs, lifestyle, and price point. Regardless, fashion boxes should include personalized styling, easy returns, transparency, and a variety of styles, sizes, and brands. Trunk Club, Le Tote, and Wantable are some popular options for women.
Is there anything cheaper than Stitch Fix?
If you're looking for an affordable clothing subscription option, you may wonder if there are cheaper options than Stitch Fix. Stitch Fix is priced per clothing item, so it can be hard to calculate the outright cost. Compared to a service that operates on the same pricing model, such as Trunk Club, on average Stitch Fix has more affordable options. However, Nadine West cuts out the $20/ box styling fee and also offers affordable brands.
Are clothing subscriptions worth it?
Clothing subscriptions are convenient, and, at their best, provide an experience of having a stylist. For some, fashion boxes like Trunk Club may also help discover new styles and brands. That said, they are not the most economical solution, so those on a tight budget need to be fully aware of styling fees and that you'll be essentially paying for the service itself. Those who need to stick to a budget would be better off with ones with a flat monthly fee, as opposed to boxes that have you select per clothing item.
Final Decision: Stitch Fix is the better option.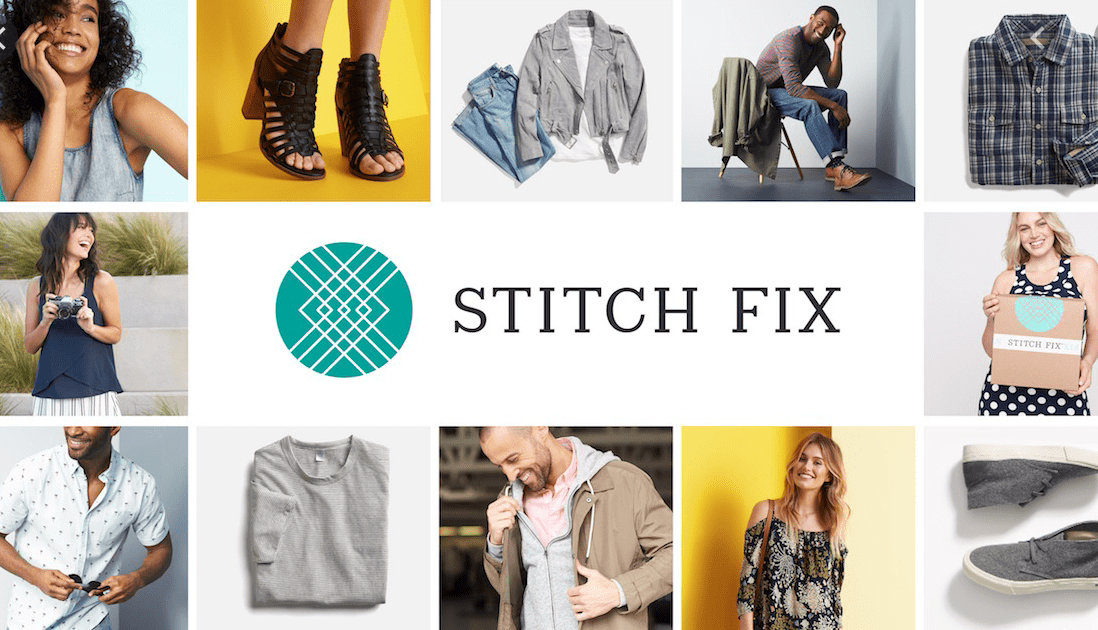 When it comes to Trendy Butler vs Stitch Fix, it really isn't a hard decision for me: i recommend Stitch Fix over Trendy Butler, both for families and men, for almost every category.
Stitch Fix offers far more variety of clothing, styles, size, and options; a more precise quiz; more options for catered feedback; flexible subscription options; and also at least has pleased many. Plus Stitch Fix is more practical if you're looking for service for other members in a household.
That said, I am not highly impressed with Trendy Butler, for a few reasons. I am concerned that the experience is so uneven, along with customer complaints. I also don't love the lack of transparency for pricing and clothing items.
Bottom Line: For men, I recommend giving Stitch Fix a quick try, then cancelling if you're not satisfied.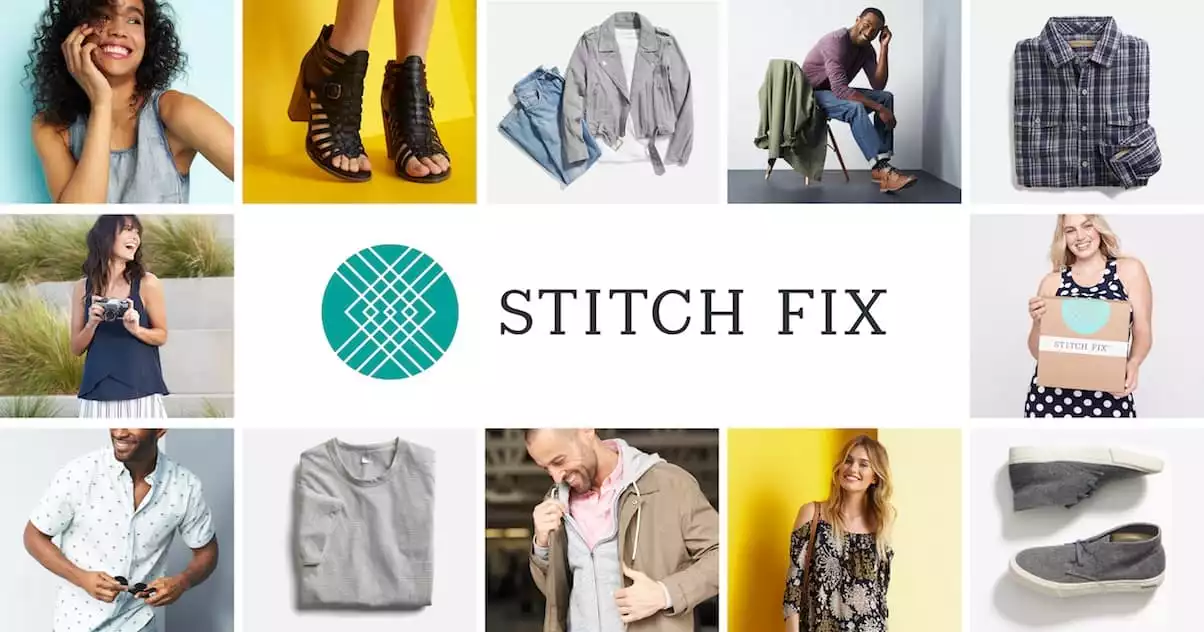 I Prefer StitchFix Personally
It's pretty simple. StitchFix has an AMAZING styling system that quite literally leads the market. Couple that with an amazing selection of brands and StitchFix truly makes it easy to look good without really trying! Keep Everything in Your Fix & Get 25% Off!
Get Started
We earn a commission if you click this link and make a purchase at no additional cost to you.
Further Reading on Fashion Subscriptions for Men: