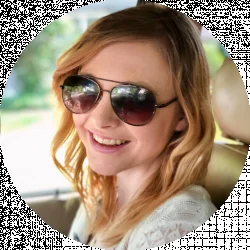 Latest posts by Erin Jamieson
(see all)
My father has always loved seafood, but I came to love it, even more, trying local specialties as we traveled down South and along the East coast. I live in Ohio, though, and haven't traveled much in the past few years. Finding great seafood can be tricky, and with something like mussels, knowing where to buy online can expand your options.
Mussels range a lot in quality. If you've ever been served a plate of less than fresh mussels, you know what I mean. At their best, they have a mild flavor with a slightly sweet under-note. And at their worst? They can be gritty and pick up flavors of the water they lived in.
My goal here is to share how I shop for mussels online. Since you can't select them the same way as you do in person, it's all that much more important to have clear shopping criteria. I'll share what type of mussels to buy and which to avoid- as well as all of my selection criteria for my top companies to buy from.
Not only will you know the best places to shop for mussels online, but you can use this information if you're ordering from a local seafood store.
Bottom Line Up Front Summary
At their best, mussels are the staple for a delicious dinner. The problem is that buying frozen mussels or in bulk for cheap isn't going to provide a great experience. If you're spending money to buy mussels online, it's well worth buying fresh- even better live- mussels so you can taste them at their best. With this in mind, I selected places to buy mussels online. I looked for places that are transparent and offer excellent quality, finely-sourced mussels.
If I were to recommend just one place to buy mussels online, it would be All Fresh Seafood. All Fresh Seafood's mussels can be purchased in fresh 2-pound packages- which is more manageable for smaller households or if you're on a budget. I love their commitment to sustainability as well as their carefully insulated and eco-friendly shipping containers. Cape Porpoise would have gotten my top spot, with their refund guarantee- but they're rather expensive.
My Top Picks
My Selection Criteria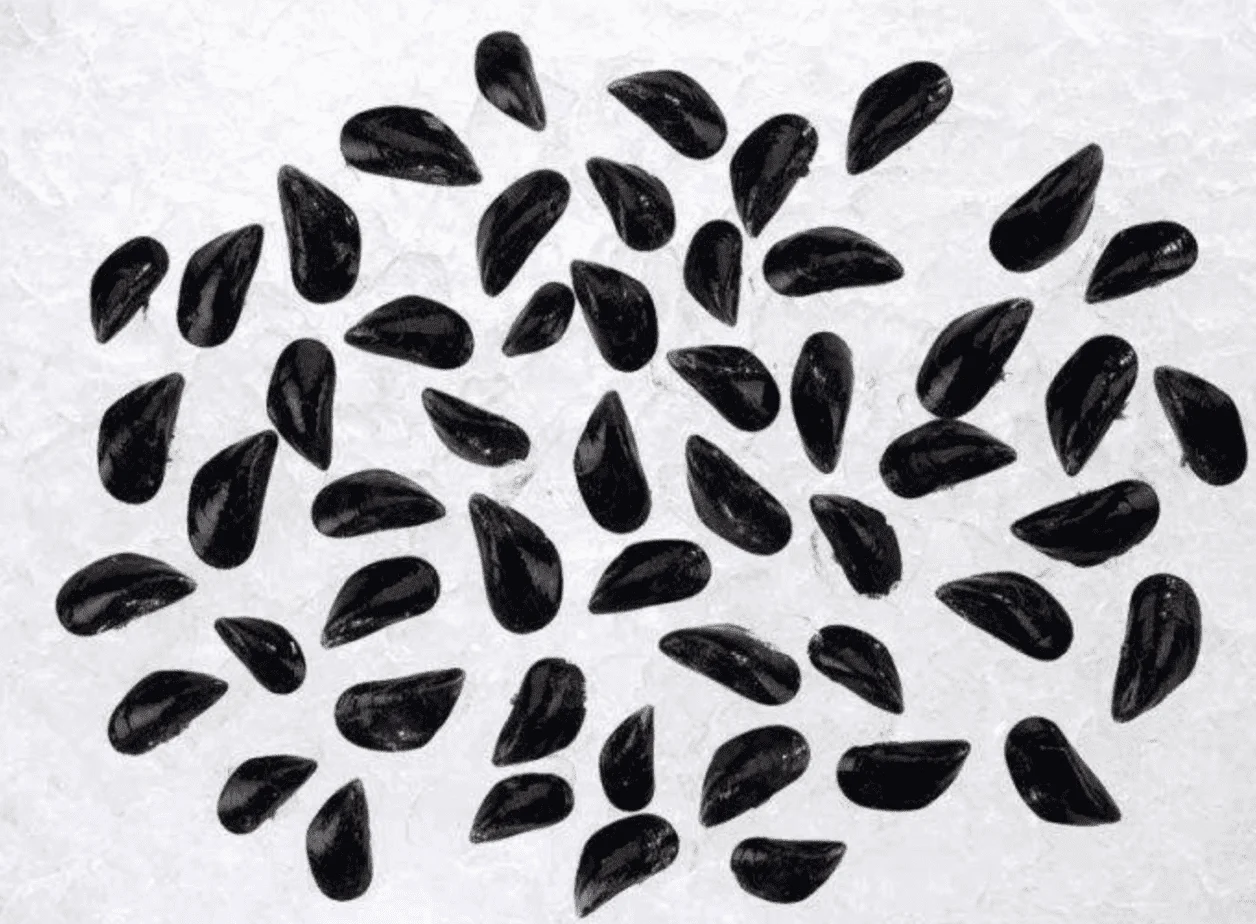 While I'm excited to share my favorite places to shop for mussels online, I also want to explain my selection process. If you just want to see where to shop, feel free to scroll through to the next section. But if you want some insight- and some shopping trips you can use yourself, read on. I selected each place with care to find some of the best mussels you can have delivered to your home.
See also: How to Find the Best Meal Delivery Service
General Mussel (And Website) Presentation
First off, I checked a few things about the company's website and product listings. I wanted to find mussels with a detailed description and high-quality photos. Photos can be deceiving, but a good sign is a shiny black shell with information about pricing, sourcing, shell size, and more. I also wanted the website to display some level of professionalism, an updated shopping interface, and helpful links like contact information.
Fresh/ Live Mussels- Not Frozen
For anyone who wants to buy in bulk, I understand the appeal of frozen seafood. And while some seafood can be delicious when flash-frozen, I'd always recommend buying fresh mussels. Companies selling frozen mussels usually do the prep work for you: pre-shelling and cleaning included. They may even add coloring.
But the issue is flavor and texture. Frozen mussels are far less sweet and much chewier. They may be more convenient, but I'm interested in showing you mussels with the best flavor and texture possible. If you are sold on frozen mussels, some larger wholesale stores like Costco may be an option.
Saltwater Mussels, Not Freshwater
Mussels live in both freshwater and saltwater areas- but I only was interested in buying from companies that offer saltwater mussels. Mussels tend to pick up the flavors and characteristics of their environment, and that's true for saltwater and freshwater. Freshwater mussels tend to have a dirtier, muddier taste.
In an ideal environment, I would have also selected farm-raised/ cultivated mussels over wild-caught. The reason is that farm-raised mussels are still often cultivated in the ocean, but quality control is tighter- not to mention these mussels won't touch the ocean floor. That said, due to limited availability, I'm including wild-caught mussels as well. If you do buy wild-caught, just make sure to wash them and boil them properly.
Mussel Sourcing
I love buying seafood in season- and that goes for mussels too. So rather than declare that one mussel is better than another, here's a glance at mussels I considered, based on seasons:
| | | |
| --- | --- | --- |
| Type of Mussels | Best Season | Great Sources |
| Blue Mussels | Winter, Spring | Canada, Alaska, Maine, Northeastern US (cultivated and saltwater) |
| Mediterranean Mussels | Summer, Fall | Pacific Northwest, BC, Canada, Alaska (cultivated and saltwater) |
| Green-Lipped Mussels *** | Generally Year Round | New Zealand (cultivated) |
** Unfortunately, getting fresh or live mussels from New Zealand isn't practical if you're living in the United States.
Above all, I looked for companies that we're transparent about where their mussels were sourced from- and opted for respected regions. Companies with local connections, that are near the source of the mussels or have direct partnerships with fishermen all got my attention. In other words, I always consider it a plus when the supplier has more oversight and is involved with the mussels they're shipping to you.
Shipping, Delivery, and Customer Service
Buying fresh/ live mussels is a risk. It's one thing to buy frozen seafood or meat, and another to buy something that absolutely must be delivered in a timely and careful manner. That's why I checked for a few things.
For one, every company had to list transparent shipping policies and methods. That includes methods like dry ice, insulated packaging, and secure packaging or cushioning.
For another, I wanted to see that there were clear ways to contact the company should something happen. And finally, I wanted to gain some insight into the company's reputation. That included customer reviews, Better Business Bureau or other company listings, and even the company's history or mission statement.
Where to Shop: My Picks
Here are my top places to shop for mussels online today. All of these companies follow my selection criteria- from solid delivery services to a nice selection of quality mussels. Read on for why I'd order from these online companies for buying fresh mussels and preparing a great mussel dinner. My focus is not on how cheap you can get mussels- but on the best value overall.
All Fresh Seafood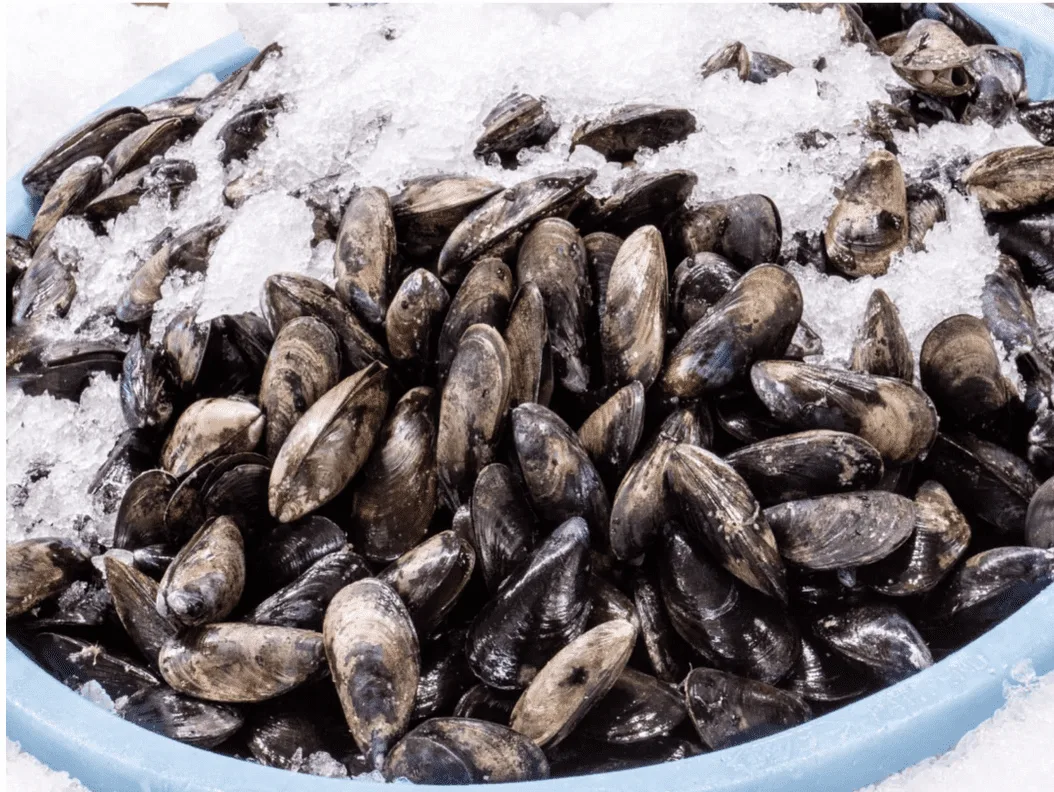 Prince Edward Island is known for its beauty- but it's also known for its delicious seafood. If you want thoughtfully sourced fresh mussels from this region, All Fresh Seafood is my top choice. The mussels can be bought in 2-pound shipments and their sweet, tender flavor has earned praise from customers. It's the extra care to packaging and shipping that sold me, though. Fresh mussels are shipped with dry ice and gel pads in an eco-friendly cooler. Every order is fully insured for free overnight delivery Monday through Thursday. I recommend serving these delicious fresh mussels in wine sauce. Buy Here.
Pros
Fresh Mussels from Prince Edward Island

Sustainably Sourced

Eco-Friendly Packaging
Cons
Larger Supplier- Not Local

More Expensive than Some Competitors
Pike Place Market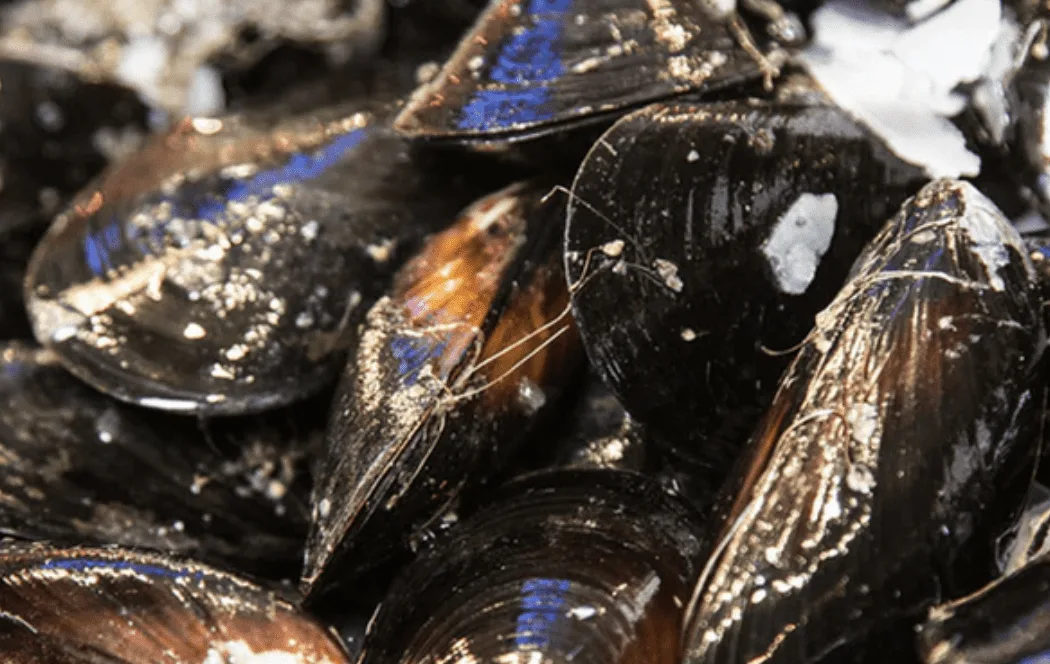 I love supporting locally owned and operated businesses, and Pike Place Market is my top choice if you feel the same- and want delicious blue mussels. Pike Place Market is based in Seattle and has traditional roots. It's been operating for over a century, starting as a small family operation. It's now owned by the fourth generation of the same family and their focus on hands-on, local sourcing grabbed my attention. Their Washington State mussels are offered at an excellent price per pound and customers love their distinct flavor. They're one of the few local places that deliver to Alaska and Hawaii (extra charge) and they offer shipping discounts to Washington state and Oregon residents. They even have a two-week refund policy. Buy Here.
Pros
Locally Sourced

Family-Operated

Good Price Per Pound
Cons
Expensive Shipping

Must Inquire For Detailed Packing Information
Fulton Fish Market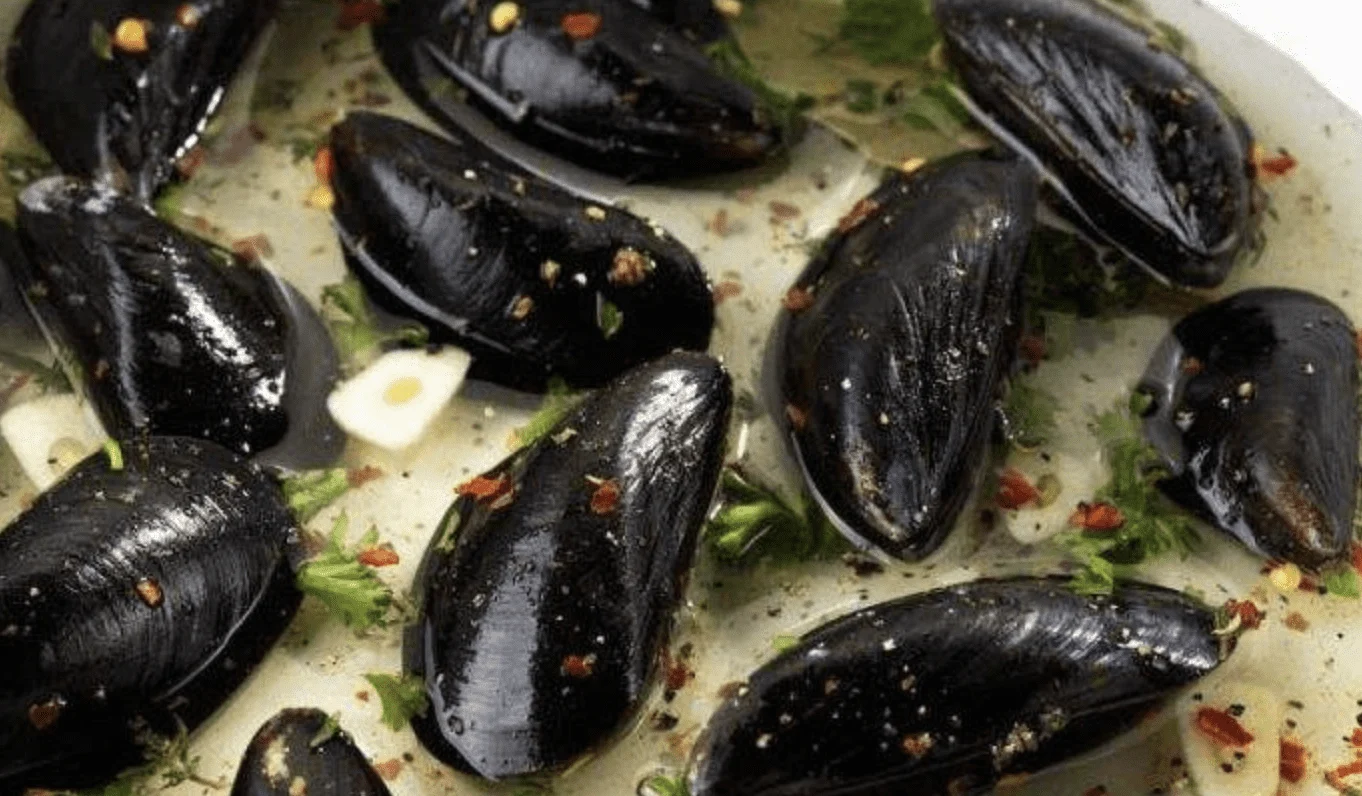 Fulton Fish Market also has traditional roots- and it's one the best places to buy live Canadian mussels online. It's one of the oldest fish markets in the United States (established in 1822), so saying they have experience in the industry is a vast understatement. They now source two million pounds of fresh seafood a day- but they're far more choosey about their sourcing than I expected. That's at very least true for their mussels, which are cultivated near Prince Edward Island. Professionally trained chefs and industry experts hand-select mussels and ship them overnight. Buy Here.
Pros
One of the Most Experienced Seafood Suppliers in the United States

Hand Selected Live Mussels

Cultivated Mussels
Cons
Not Locally Sourced

Only One Size Order Available
Cape Porpoise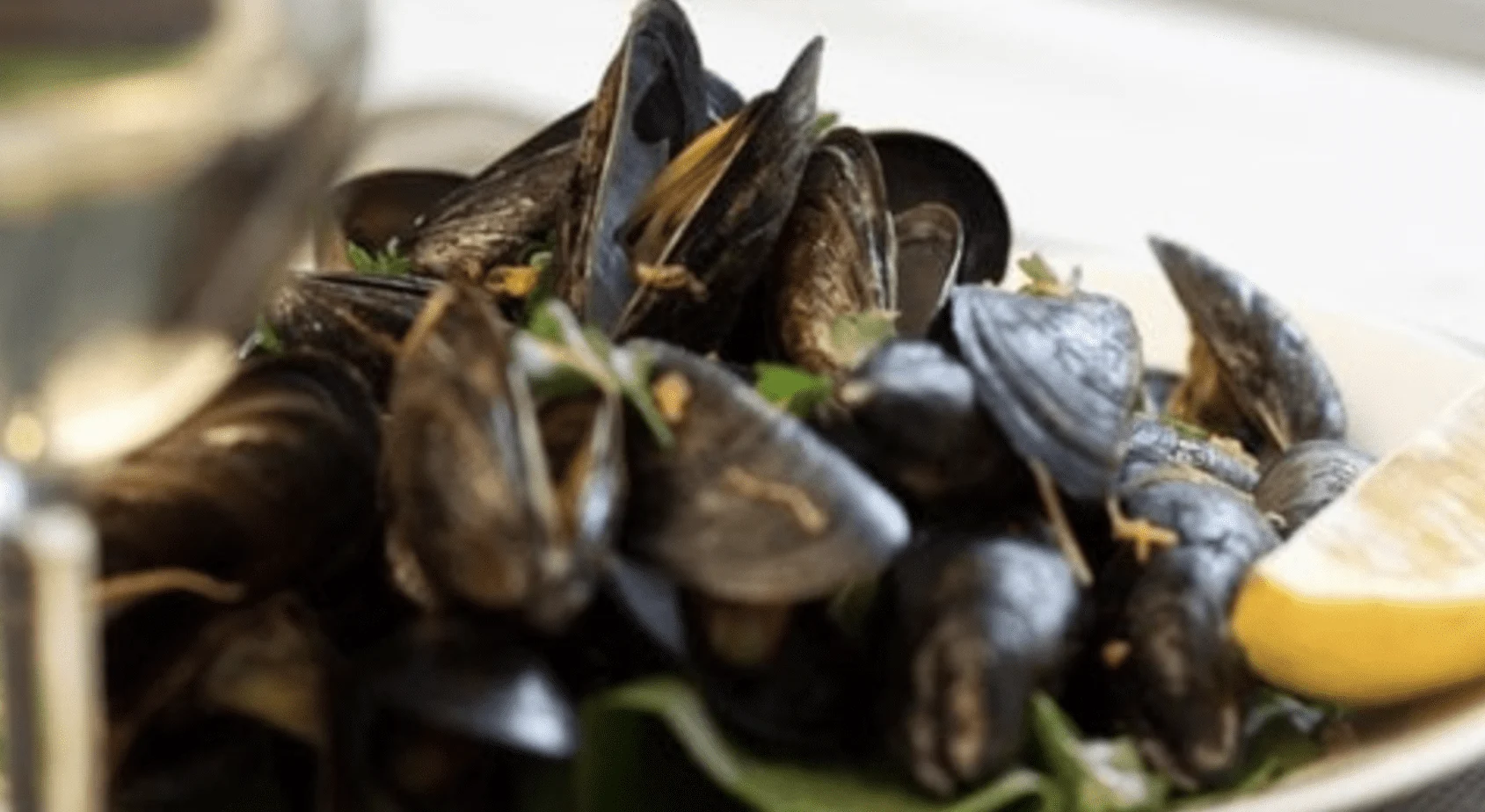 It's more expensive, but my top place to shop for live blue mussels from Maine- or just New England- is Cape Porpoise. These fresh blue mussels are raised with care and monitored until they reach optimal size. You can order everything from 6 to 15 lbs at a time. I love that this company offers an order guarantee and is located right in Maine. They're a family-owned business that works directly with Maine fishermen and you can even see the mussels in person at their restaurant if you're lucky enough to be around the area. Buy Here.
Pros
Locally Sourced

Carefully Monitored and Raised

Work with Local Fishermen
Cons
Quite Expensive

No Order Below 6 lbs
Epicurean Seafood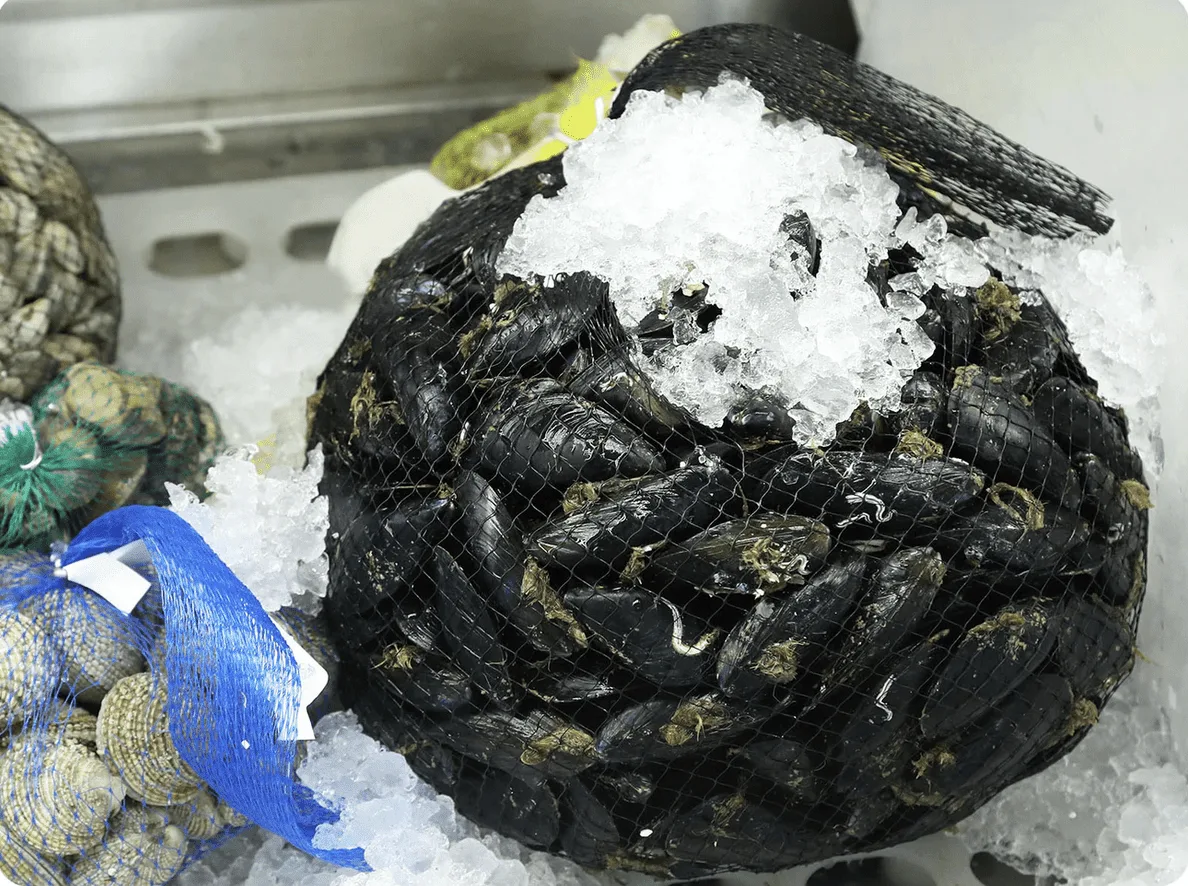 This is one of your best options to not only buy Mediterranean-style mussels but also buy them by the pound. Mediterranean-style mussels stand out for their delicate, mushroom-like texture and taste. I love that these mussels are certified sustainable by the Monterey Bay Aquarium Seafood Watch. They're harvested from Alaska, the Pacific Northwest, and British Columbia- all great sourcing locations. I like Epicurean Seafood's focus on sustainable sourcing and its insulated gel containers, which keep packages cool for an incredible 48 hours. Buy Here.
Pros
Sustainably Sourced

Purchase by the Pound

Great Packaging Standards
Cons
Multiple Sourcing Locations

No Monday or Sunday Delivery
Frequently Asked Questions
Question: Are mussels good for you?
Answer: Mussels have both health benefits and some downsides- but I think there's a lot of confusion about both. On the plus side, mussels are a lean source of protein and rich in essential vitamins and minerals- mostly iron, Vitamin B12, selenium, iodine, and phosphorus. Compared with shrimp, they are low in dietary cholesterol too. They also are a source of Omega 3 fatty acids, which are important for heart health. Unfortunately, mussels are prone to water pollution contamination, and mussels sourced from not properly monitored areas can carry serious toxins. The good news is that boiling or steaming them greatly mitigates these risks, as well as buying from a reputable source.
Question: What is the best method of cooking mussels?
Answer: The best way to cook muscles is through steaming- but some preparation needs to be taken. First, clean the muscles by running them under cool water. Mussels have dirt and other debris that need to be removed for food safety and also to avoid a gritty texture. Farmed mussels sometimes have ropes, which may look like hair. Make broth- while you can cook them in water, mussels are more flavorful in a cream-based or white wine broth. Once the broth is boiling, place the mussels inside. Cook for 2 to 3 minutes, then rotate and cook for an additional two to five minutes. You'll know your mussels are cooked when their shells open.
Question: What goes well with mussels for dinner?
Answer: Mussels are very versatile: it's hard to go wrong with food pairings. Scratches that taste delicious with mussels include rice, potatoes, warm bread or rolls, baguettes, and bruschetta. Add leafy greens or other vegetables for a bit of color. Serve citrus wedges and extra wine or cream sauce on the side for a delicious finish. Excellent wine pairings include dry, crisp white wines or light red wines. And a popular way to end a multiple-course dinner is with a simple molten chocolate cake or ice cream for the warmer months. If you prefer pub-style food, opt for air-fried mussels and serve with homemade potato wedges and cole slaw.
Question: Why do you soak mussels in flour and water?

Answer: While not a must, a good method for removing grit and debris is using flour. The flour helps capture anything that might be stuck in your mussels- but you might not always find it necessary. This is a method usually reserved for wild-caught mussels. Farmed or cultivated mussels naturally collect less debris and are easier to clean.
Final Thoughts
Mussels are delicious when they're at their best. To add some flavor to yours, cook them with a wine or creamy broth instead of plain water. Watch over them carefully: mussels cook quicker than you think and can take a mere few minutes. And if you come across any mussels that simply won't open under heat, discard them. By taking these steps, you're ensuring the best experience possible, no matter where you're buying your mussels from.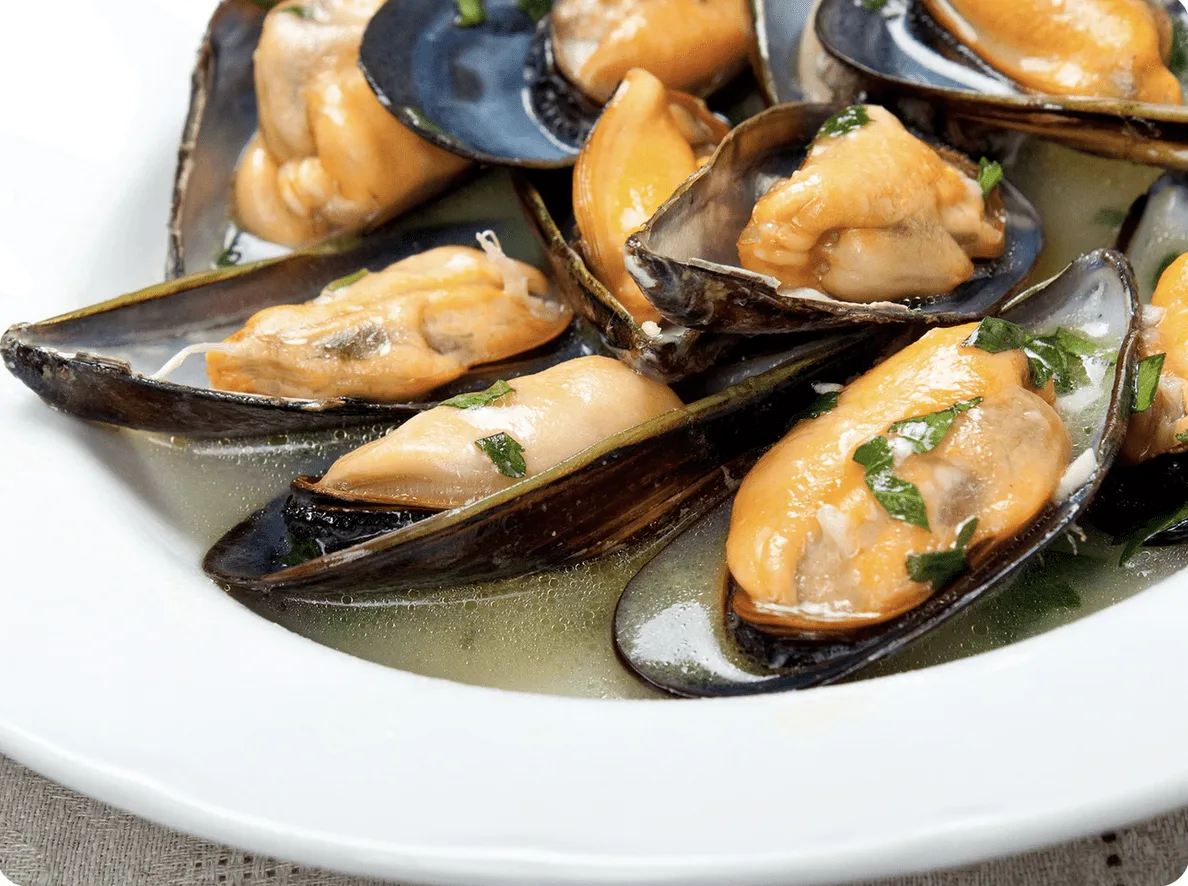 Final Recommendation
I never recommend buying frozen mussels but if you think that's the best fit for you, you can buy them just about anywhere- including your local grocery store or Costco.
But if you want the best experience with mussels possible and you're still trying to decide, I recommend shopping online from All Fresh Seafood. This is a more affordable option than some places, and you get flexibility with smaller order options. I love the commitment to quality, sustainable mussels and they're careful with their packaging to make sure mussels arrive fresh.
Recommended Reads: