Latest posts by Alizabeth Swain
(see all)
Did Omaha Steaks disappoint you after trying out their subscription for the first time?
And don't worry; you aren't alone. Omaha Steaks has a few positive qualities, but they aren't anywhere near the top of being one of the best meat delivery subscription boxes in the market. I think there are many other brands in the industry that do a much better job of delivering Quality Meat and a wider variety than Omaha Steaks does.
After all, some brands in the industry have been doing this for a lot longer than Omaha Steaks has. If you were let down by Omaha steaks, but are still interested in trying out other meat delivery subscription boxes, I'm proud of you for staying dedicated.
I know that Omaha Steaks is a well-known brand in the meat delivery service, but I think that there are plenty of other options out there that offer a better selection of unique meat while also supporting sustainability.
I have also ordered from Omaha Steaks and have been disappointed in the overall quality of the meat I've received. Plus, I loved switching up ordering from Omaha Steaks because I found more joy and supporting businesses in the industry passionate about sustainability and supporting local family-owned Farms throughout the country.
So, if you're like me and are ready to expand your meat territory and see what other meat delivery subscription boxes out there on the market are worth it, I'm happy you're here.
I have more than a decade of experience in the subscription box industry, and I've worked my way through nearly every subscription box out there. I've spent years testing different me delivery subscription boxes, so the list I've made below is a combination of all of the time, energy, and taste testing I've put into finding the best meat delivery subscription boxes the industry currently has to offer.
TL;DR: I think the best alternative for Omaha Steaks is Crowd Cow. I think the variety of cuts offered by Crowd Cow that aren't featured at Omaha Steaks is part of the reason why Crowd Cow makes for a great alternative.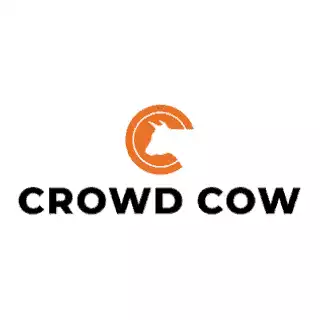 Online Meat & Seafood Delivery | Crowd Cow
Get grass fed steaks, pasture raised craft beef, pastured chicken, heritage pork and more meat you can't find anywhere else ― delivered right to your door.
Build Your Box
We earn a commission if you click this link and make a purchase at no additional cost to you.
Also read: Crowd Cow vs Omaha Steaks Compared
Tips for Finding the Best Alternatives to Omaha Steaks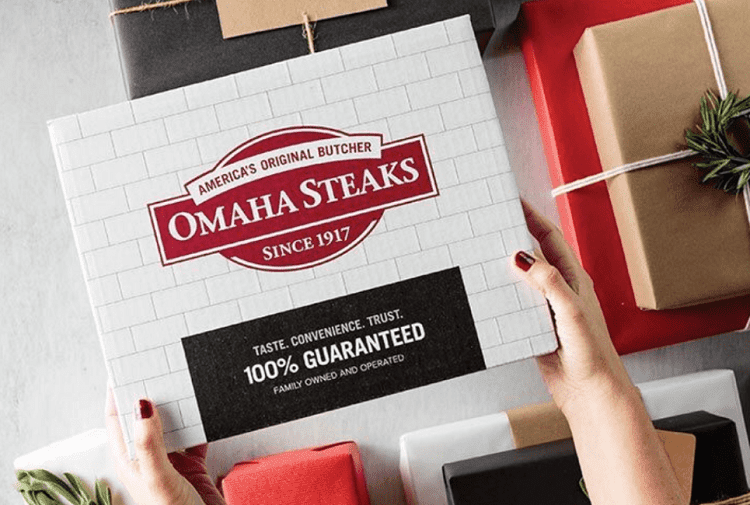 Before you begin shopping around for alternative options to Omaha steaks, I do have a couple of tips that I think will really help to change your shopping journey.
Consider Your Meat Preferences
The first thing that I highly recommend you do when shopping around for different meat delivery subscription Services is to consider your meat preferences.
Not every meat subscription box out there is going to be the best fit for you and your family. For example, some subscription boxes provide a wide variety of meat options for you to choose from. Maybe you're just in the market for a subscription service that delivers high-quality ground beef and steaks to your front door because your local grocery store has terrible pricing for beef and steaks.
You should know exactly what you're looking for before you begin shopping around for a subscription service. If you can't decide what would be the best option for you and your family, I highly recommend that you go with a subscription service with various options.
I always recommend choosing subscription services for delivery that have a wider variety of options simply because it allows you more versatility in your meal planning and freezer stock-up.
But this advice may not work for you because you may not be looking for a subscription service that helps you stock up. That's why it's really important for you to know exactly what you're looking for in meat selections before you begin your journey looking around for a subscription service.
Think About Delivery Schedule
It's also really important for you to think about your preferences for a delivery schedule before you begin shopping around for a subscription. For example, you may only want me delivered to your front door once a quarter, or you may want a full stock up of options delivered to your front door on some month.
Knowing exactly what you're looking for in terms of delivery options is another important recommendation before you begin shopping online.
Customization
How important is it for you to choose the meats you receive in your subscription box? Thinking about the customer ability of a subscription box before you sign up for one is another important tip I would highly recommend you keep in the back of your mind as you're looking around at different options.
Some subscription boxes allow you to completely customize every piece of meat you decide to get in your box. There are other subscription boxes out there that don't allow you to customize your subscription box at all.
There are pros and cons to both options, so it's up to you and your family what will work best.
Sustainability
Sustainability should be kept at the forefront of your mind as you're shopping around. Nothing is more important than ensuring the meat delivery subscription options you support have sustainable practices. Without a company prioritizing sustainability, there is no insurance that future generations will be able to enjoy all of the benefits of a meat delivery subscription for themselves.
Sustainable farming is incredibly important to me because I live in an area that thrives only because of sustainability. By supporting companies with sustainable practices, you can help support local communities while promoting a diversified food system.
There's no consequence that comes with supporting brands that have sustainable practices besides possibly paying a little more money. Personaly, I would much rather spend a couple of extra dollars a month supporting sustainable farmers than have to worry about unsustainable practices.
Humane Practices
Next, you should also made sure all of the subscription box options offered in the list below prioritize the humane treatment of animals. Sustainability focuses more on the environmental and economic practices that come with raising animals.
Ensuring that farmers have humane practices not only ensures that the quality of the meat is superior compared to farmers that don't have humane standards, but it also prioritizes the importance of animal welfare.
Supporting humane practices in meat production leaves a positive environmental impact as well. By supporting humane practices, these subscription boxes help to improve soil health and reduce soil erosion in the long run.
How I Made My Selections
In case you are wondering how I made the recommendations I've listed below, here's a closer look at what I kept in mind when making these recommendations:
Personal experience
Quality
Variety offered
The Best Alternatives to Omaha Steaks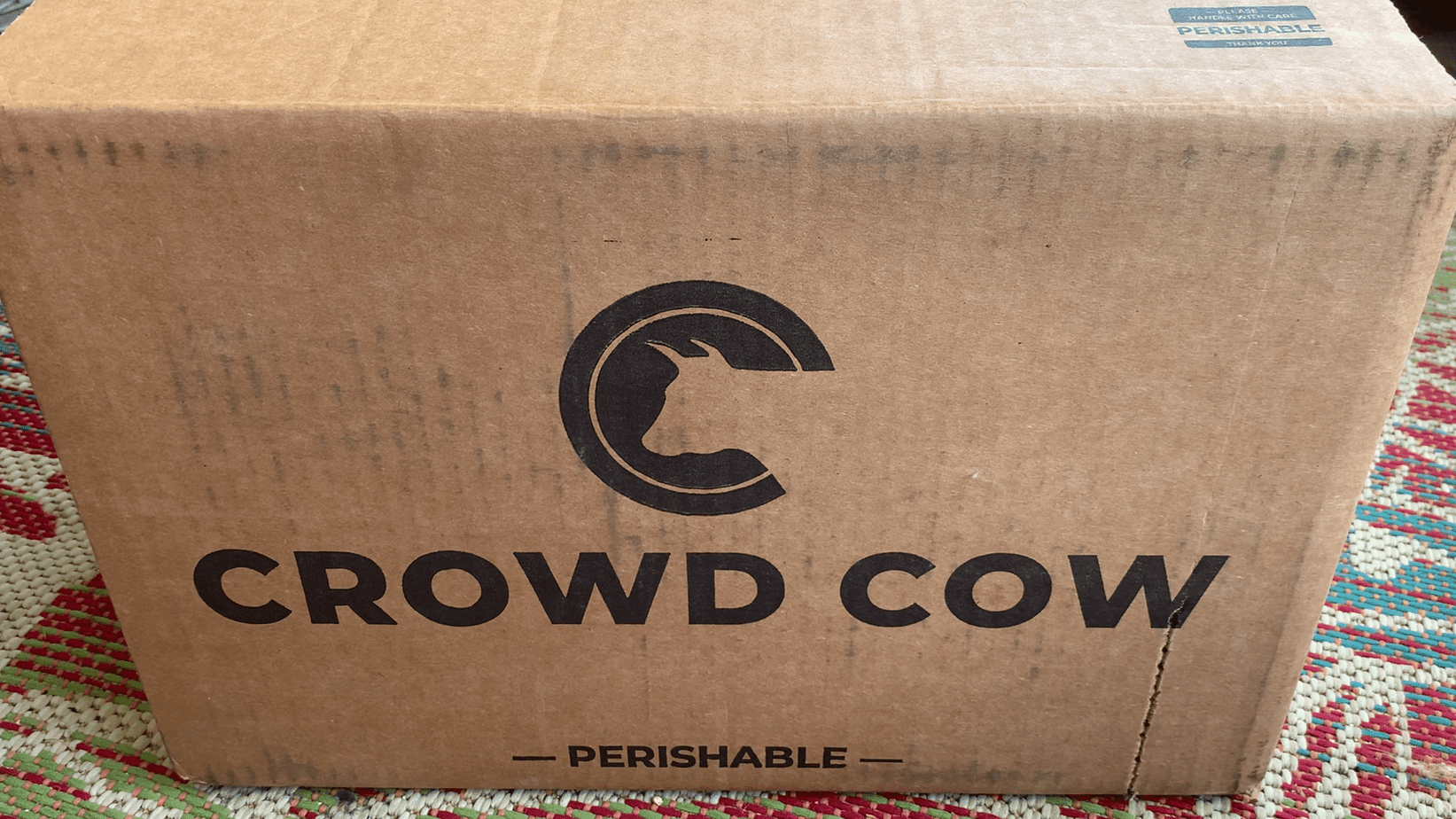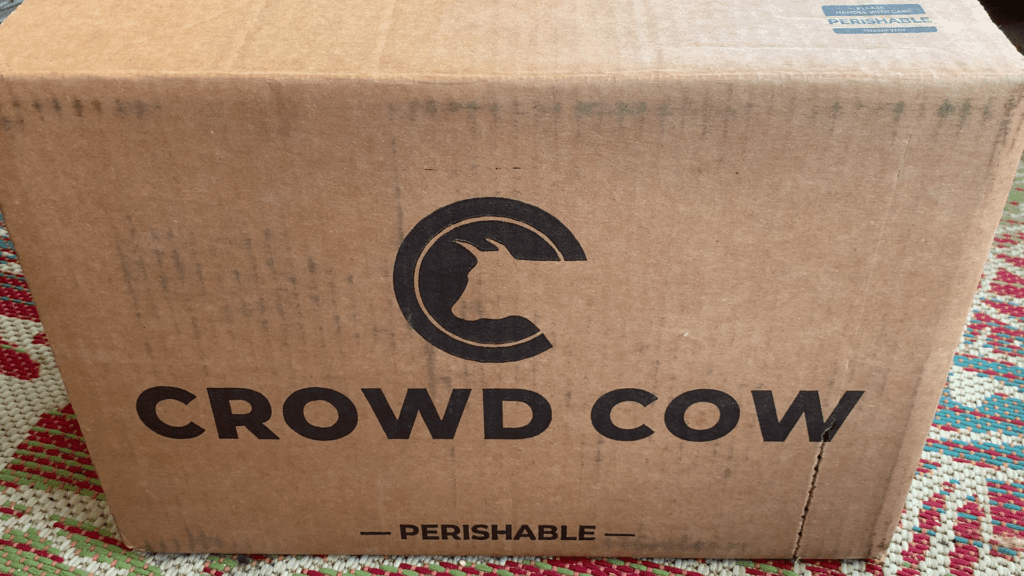 Out of all of the selections on this list, I believe crowd cow is the best alternative to Omaha steaks. And in all the areas where Omaha Steaks slacks off, Crowd Cow picks up. Crowd count makes it clear that they prioritize Animal Welfare.
I love that Crowd Cow provides detailed information about each farm they source from, so you know exactly where your meat is coming from and how it was raised.
Crowd Cow has a massive selection of meats to choose from. Their selection is much bigger than what Omaha has to offer, so there's no way you can get bored with all of the options available. Since Crowd Cow is all about sustainability and humane practices, you won't find any hormone or antibiotic-raised meat. That means it's a lot healthier for you to eat too!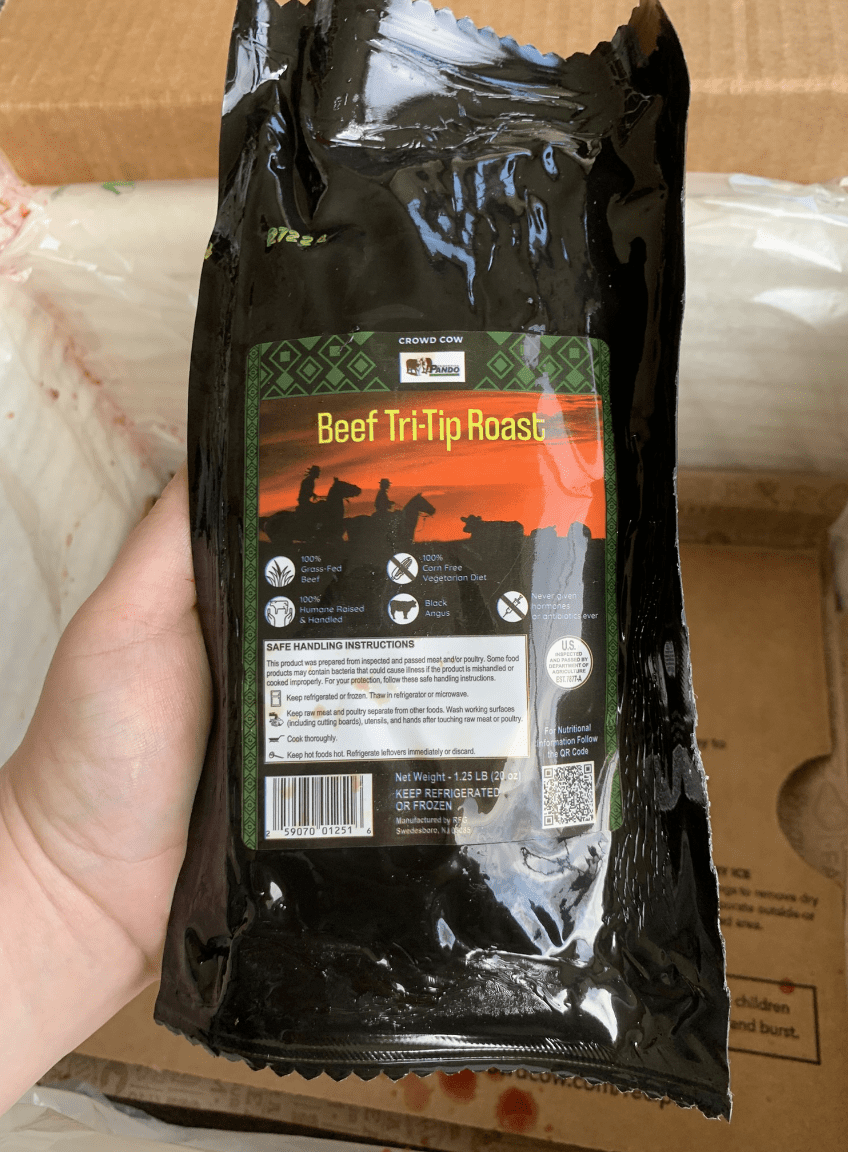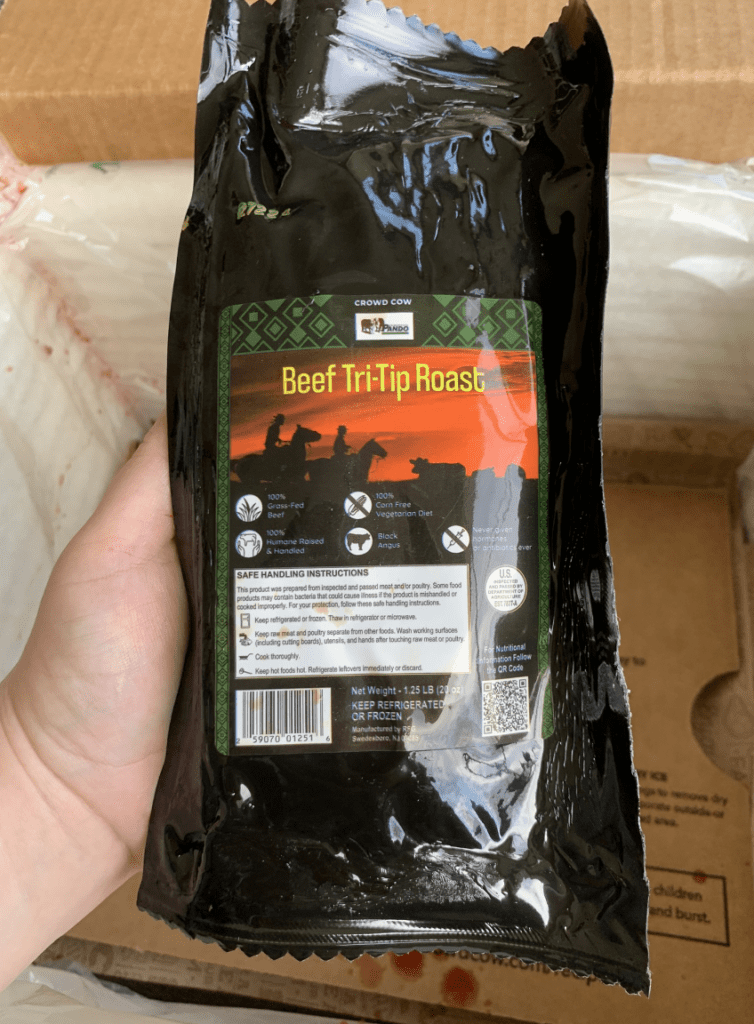 I almost feel like it's unfair to compare the quality of the meat from Crowd Cow to Omaha Steaks. There's such a huge difference between the two types of meat.
The chicken from Crowd Cow is tender and juicer; it doesn't have as much gristle attached to it as the steak from Omaha Steaks does. The steaks and beef products have a deep and robust flavor and always leave my taste buds begging for another bite.
I'm always impressed with the consistency of the meat I get from Crowd too. I haven't had any reason to reach out to Crowd Cow to try to use their satisfaction guarantee or their refund policy. I've heard a lot of good things about Crowd Cow's customer service, but I haven't had any interactions with them.
I highly recommend Crowd Cow for anyone who is looking for a large selection of sustainability-raised meat that will replace the need for a regular grocery shopping trip. Crowd Cow's recommitment to outstanding farming practices, along with the wonderful quality of their meat, have made me a faithful fan.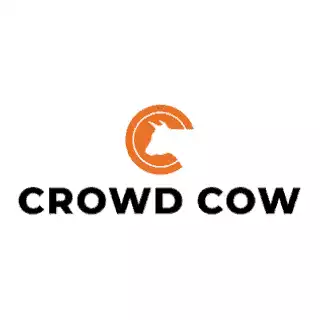 Online Meat & Seafood Delivery | Crowd Cow
Get grass fed steaks, pasture raised craft beef, pastured chicken, heritage pork and more meat you can't find anywhere else ― delivered right to your door.
Build Your Box
We earn a commission if you click this link and make a purchase at no additional cost to you.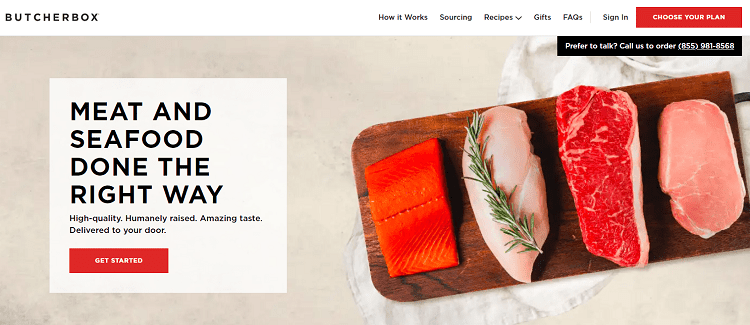 Lots of sales and great deals
$$
Awesome seafood selection
In all likelihood, you've probably heard of Butcher Box before. Shoot, Google probably had a Butcher Box ad show up in the top results of your search to land you in this article. Butcher Box is the biggest name brand in this entire list.
I've subscribed to Butcher Box for a couple of months, and I think they're a great meat delivery subscription for people looking for flexibility.
One thing that makes Butcher Box stand out from a lot of the other options on this list is its free shipping. Also, Butcher Box is super flexible and allows you to choose how often you want a box delivered to your home. Prices for Butcher Box are great, too, especially when you begin adding in seafood and other expensive cuts of meat.
Butcher Box offers a great variety of meat options, including grass-fed beef, free-range chicken, heritage breed pork, and wild-caught seafood. They also offer different subscription box options depending on your preferences and family size, which really take all of the guesswork out of getting meat delivered to your front door.
Something cool that Butcher Box does that not a lot of other companies do is have USDA inspections. This means all of the meat put inside Butcher Boxes has been inspected to ensure it's safe and meets a certain standard of quality.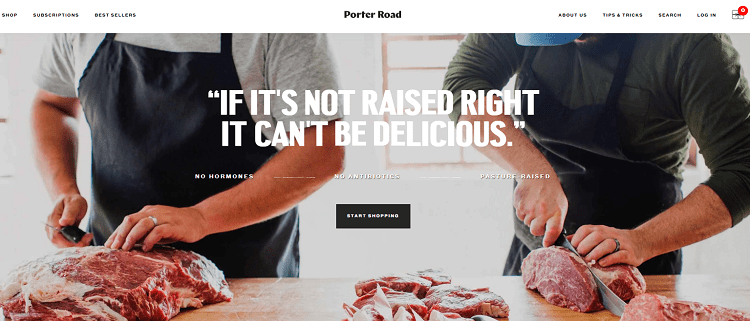 Great for buying in bulk
Steakhouse quality
$$
Porter Road's slogan is "if it's not raised right, it can't be delicious," and I don't know if I've ever agreed with anything more. Porter Road doesn't add any hormones or antibiotics to their meat. All of their meats are pasture-raised, so you're really getting the best that Porter Road has to offer.
My shopping experience with Porter Road is always super easy. I love that they have a whole section on their set for "Cuts for the Crowd," which I occasionally shop when I'm looking to host a party or a family cookout.
The photography on their site is absolutely gorgeous, but let me tell you, the pictures on their site don't do their meat justice!
In addition to their meat, Porter Road also offers a selection of charcuterie and other meat products, as well as pantry items like seasoning blends and bone broth. It's great to be able to get all of these high-quality meat products and items you need for a party in one place.
As for the meat itself, the quality of their beef is unbelievable! Porter Road steaks are super delicious; it's hard to describe just how amazing they are. The texture, the juiciness, and the flavors; all come together to create an unforgettable experience. And knowing how good of a job Porter Road does of taking care of their animals, I feel good about every bite I take!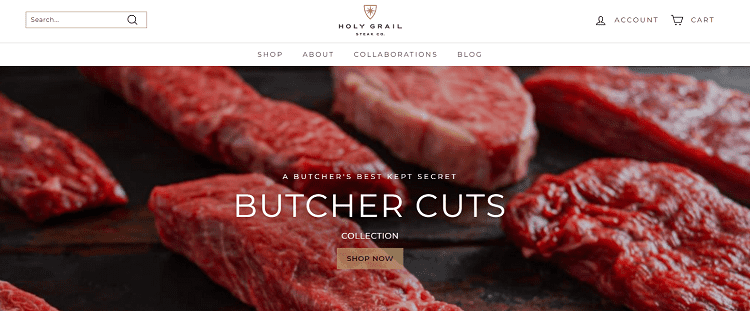 Great for making high-end steaks easy to access
Dry-aged selections available
$$$$
Holy Grail Steak Company is where you should go when you're looking for high-end boujee steaks. They have steaks like Kobe beef and Japanese Wagyu and fancy pork like Kurobuta pork.
The meat offered by Holy Grail Steak Co. isn't cuts and types of meat that you'd find at your local grocery store. You'd find these types of meat when you're at a 5-star restaurant to celebrate a big event in your life.
The only "bad" thing about Holy Grail Steak Company is that they don't have a subscription-based service, so you'll have to go back to the site and re-order anytime you want delivery.
Their dry aging process sets Holy Grail Steaks apart from every other option on this list. Holy Grail Steaks also takes pride in its dry-aging process and ages all of its meat for 30 days or more! This dry aging process allows the natural enzymes in the meat to break down and intensify the flavor. Believe me, it makes a massive difference in the quality and flavor of their meat.
The only other meat I've had melt in my mouth is Wagyu beef. The steaks from Holy Grail Steak Company are also incredibly tender, resulting from both the dry-aging process and all of the care they put into their cattle.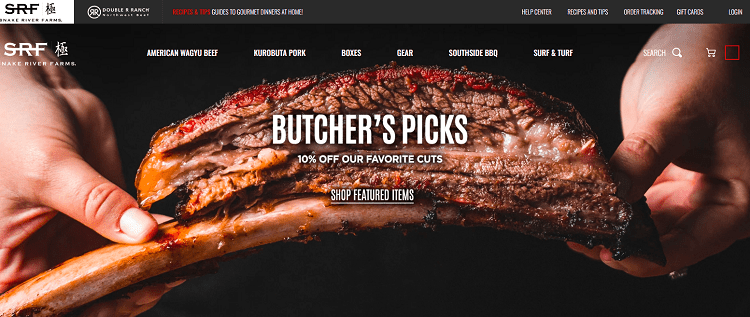 Good for lamb and pork cuts
Very flavorful meat
$$
Did you know Snake River Farms employees have to go through special training to reduce stress on their cattle? Yeah, that's how dedicated Snake River Farms is to their beef. The cattle raised by Snake River Farms have a team of people dedicated to prioritizing animal welfare as well as environmental sustainability. All of this attention and care for the cattle definitely pays off.
When it comes to flavor and texture, Snake River Farms truly delivers. Each cut is expertly butchered and trimmed, resulting in meat that is both tender and flavorful.
The beef, in particular, is incredibly rich and flavorful. In addition to their beef, Snake River Farms also offers an impressive of pork and lamb cuts. Snake River Farms is my husband's favorite spot for lamb. I, on the other hand, am a bigger fan of their pork.
Their pork is exceptionally flavorful and tender. Plus, it has a sweetness that I haven't found in any other pork product I've ever had!
I also want to give a huge shoutout to their customer service. I once had a cut of steak I wasn't completely happy with, so I reached out to their customer service. I was pleasantly surprised by the quality of customer care I had! The representative I talked with was friendly, answered all of my questions, and seemed happy to help me in my customer journey.
FAQs
Question: Can I Customize My Order with Crowd Cow?
Answer: Yes, that's part of what makes Crowd Cow so amazing! You can completely customize your order to get whatever meats you want or need, depending on your dietary needs and your personal preferences. There are a ton of options to choose from, so you should try a little bit of everything. 
Question: Does Crowd Cow Have a Return Policy? 
Answer: Yes, Crowd Cow has a return policy if you aren't completely satisfied with your order. If there's a portion of your order that you aren't 100% happy with, you'll need to reach out to Crowd Cow's customer service team within 30 days to work on requesting a replacement product or a refund. 
Question: What Kind of Meat does Crowd Cow Offer? 
Answer: There's a whole bunch of meat offered by Crowd Cow; you can truly get a little bit of everything. They offer American Kobe beef, Japanese A5 Wagyu, heritage pork, turkey, chicken, duck, bison, lamb, seafood, and more! 
Finding the Best Omaha Alternatives for Your Family
If you're not completely satisfied with your Omaha Steak order, there are thankfully a ton of other meat delivery subscription services out there for you to consider. Each subscription offers its own unique advantages, but you surely can't go wrong with any of the above selections.
If there's one subscription I would recommend above all of the other options available, I will choose Crowd Cow. The transparency, quality, and sustainability of Crowd Cow set this meat delivery subscription apart from all of the other options on this list. Crowd Cow will always hold a special spot in my heart; I'm dedicated to the mission of this brand and the quality of its meats!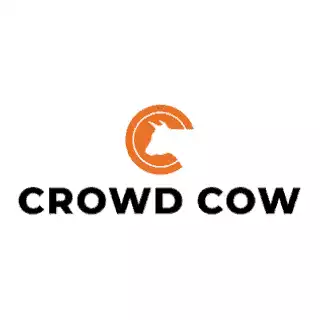 Online Meat & Seafood Delivery | Crowd Cow
Get grass fed steaks, pasture raised craft beef, pastured chicken, heritage pork and more meat you can't find anywhere else ― delivered right to your door.
Build Your Box
We earn a commission if you click this link and make a purchase at no additional cost to you.
Related read