Latest posts by Erin Jamieson
(see all)
I'm a creature of habit, so while I love trying new things, I have to actively seek them. Something that impacted me many years ago is when one of my friends introduced me to Cuban American cuisine.
While my favorite dish from that experience is ropa vieja, what it taught me was how many of us reach for a popular cut of meat, like sirloin or ribeye- and don't make use of surprisingly succulent cuts, like picanha. 
At its best, picanha is both a tender and succulent meat- and it won't cost you as much as ribeye of the same quality. The problem? Try walking into a store or even your local butcher and asking for picanha.
A regular grocery store likely won't know what you're asking for or simply not prepare it. And far too many stores may provide part of the rump, but not butcher it properly. 
Unless you have a specialty store, one of your best options is to buy picanha online. But I know that too can be a challenge.
To make sure you have the best experience possible- and enjoy picanha at its best- I'll guide you through. I'll tell you why you should or shouldn't buy picanha, my selection strategies, and some of my favorite places to shop for this unique cut online. 
Bottom Line Up Front Summary
At its best, picanha is a flavorful and tender cut- especially when grilled. Also called coulotte steak or sirloin cap, picanha is best cooked with its succulent fat cap.
The problem is most butchers and grocery stores in the United States have limited knowledge or availability of picanha. To find the best online, I recommend looking at grading and sourcing standards, thickness, color, and present marbling. 
If I had to recommend just one place to buy picanha online, it would be Meat N' Bone. Meat N' Bone started as a traditional butcher's shop, and there's a lot I love about their selection. That selection includes Wagyu picanha, G-1 certified picanha, and collections. I also really like that they work with their suppliers- including family co-ops. 
My Top Picks
Picanha: Pros and Cons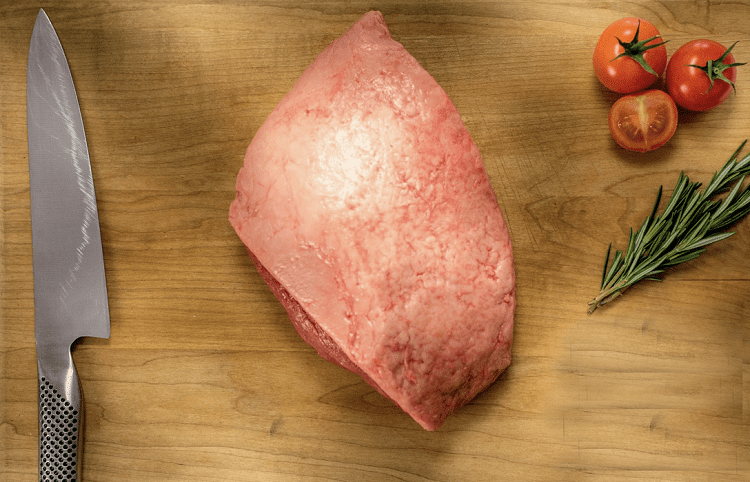 If you're already set on buying picanha, scroll down to read about my selection criteria and picks. But if you've heard about picanha and aren't sure if it's a good cut of steak for you, I want to give you a quick honest assessment- from price to flavor. 
Reasons to Buy Picanha 
Picanha isn't cheap, but it's also not expensive. It'll cost you roughly the same as a sirloin of similar quality. What I appreciate about picanha is that it provides a nice balance between tenderness and succulent fat.
The muscles near the fat cap are tender, especially when grilled slowly. They're juicy, with a similar but still distinct taste compared to sirloin. They're pretty easy to grill and prepare, and I love all the recipes you can make: from simple skewers to tacos to chimichurri. 
Downsides of Picanha
However, there are a few things I don't love about picanha. The biggest disadvantage for me is simply availability- hence the reason for this article.
I don't, and many of us don't, have a specialty butcher who knows what it is and how to prepare it. While there are some great online companies I'm excited to share with you, ordering meat online means you can't hand-select, you have to plan, and then you have possible delivery delays. 
Beyond that, it's important to buy picanha with realistic expectations. It's not as tender as filet mignon, not as flavorful as something high-end like wagyu, and it can be a little tricky preparing for the first time.  Finally, it's moderate in calories but a bit high in saturated fat (43 percent of the average daily value, based on a 2,000-calorie diet). 
Bottom Line?
Buy picanha if you never have before- I think it's worth a try for its moderate price, unique flavor, and balance of tenderness and fat. If you don't like ordering online, want the cheapest or most premium meat, or are watching your saturated fat intake, it may not be the best cut of steak for your next BBQ. 
Selection Criteria: How I Look for Picanha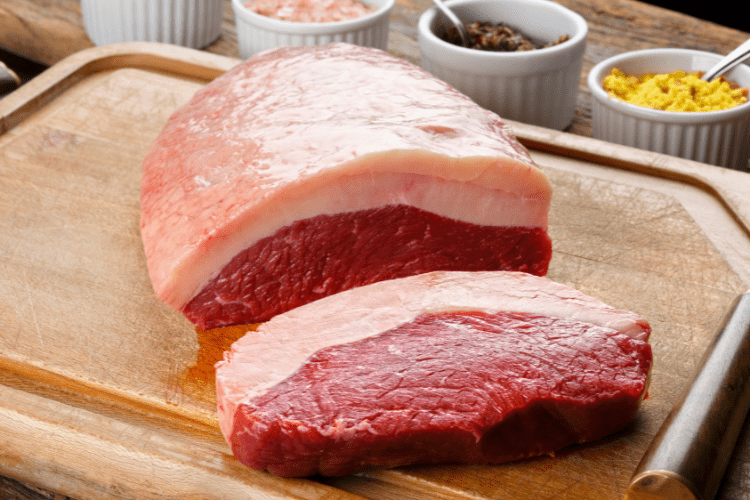 Here's a look at how I selected where to buy picanha online. It's tricky enough to buy meat in a local grocery store- and even more challenging to find some great places online. Here's how I selected my top places to shop- and avoided some pitfalls. 
Finding Genuine Picanha 
This sounds obvious, but as I said earlier, far too many people don't know what picanha is. While it'd be uncommon for a meat delivery company to mislabel, I still carefully look at both the pictures and descriptions to make sure I understand what I'm buying.
 It may be called a rump cap, sirloin cap, or culotte steak

It should be triangular 

Avoid anything that simply says 'round' or 'cap' 
If it doesn't fit this basic criterion, chances are it's not genuine picanha. 
Selecting Quality Picanha 
Like all cuts of meat, picanha varies in quality. I like to be selective as possible- while also balancing out my options. The listing should include both a description of the picanha and a detailed picture or two. 
Fat Cap 
Picanha should have a reddish hue, preferably with a fat cap. You can purchase it without the fat cap- just be aware that you're taking away the most flavorful part. I like buying with the fat cap when possible- because it gives you the option of preparing with it (recommended) or removing it.
Of course, a fat cap is important to factor in when you look at the weight of the meat you're purchasing. The fat cap should be white, triangular, and cover the top of the cut. 
Size
Bigger is not better! Modestly-sized picanha steaks tend to have a little more flavor. What I do pay attention to is the thickness. The sweet spot for a fat cap is around ¾ of an inch. Opt for a modest overall weight and look at the proportion of fat cap. 
Grading (and Marbling) 
Picanha that's USDA graded makes it easier to know what to expect for overall marbling and succulent taste. It's up to you if you go for the highest quality- but I'd skip any picanha that doesn't list its grading standards. Here's what to expect: 
USDA Prime

Abundant marbling, rich flavor, young meat 

USDA Choice 

Less marbling, but still, juicy, tender, and flavorful 

USDA Select 

Less marbling, leaner, and requires more prep for maximum tenderness

**G1 Certification

Prime or Choice, from steer or heifer breeds, and specifications for muscle and fat ratios (

Full Details Here

)
Select picanha is fine- but just fine. I think that USDA Choice is still a great value, but, of course, USDA Prime will optimize the succulent flavor. However, I make exceptions for grading standards for countries of other origins. 
Specialties
Outside of the United States, Uruguay is well known for its exceptional grass-fed picanha. Meanwhile, both Australia and Japan have excellent choices for Wagyu picanha, a very expensive but flavorful choice. 
Sourcing Standards
Once again, I recognize that there are limited options- but I still like to find high-quality meat from great sourcing standards. That includes grass-fed meat, meat without hormones or antibiotics, and meat that's been pasture-raised.
Ethical sourcing is a blanket term that doesn't technically have to mean anything- so investigating how ethical (or sustainable) is being defined is important. While not always possible, I like to see where the meat comes from, and how the animals were raised. 
Company Reputation
This is one of the most important steps. I want to make sure I'm buying picanha from a company I can trust. That means buying only from a company that has few serious complaints, generally positive, detailed (external) reviews, and clear policies for shipping, handling, delivery, and refunds.
I take into account the company mission, descriptions, and the overall shopping experience. Secure payment methods and transparency also helped me determine the best places to shop for picanha online. 
My Picks: Where to Buy Picanha Online
Here's a look at my top places to shop for picanha online. I followed the same selection process I outlined above. These places offer genuine, fair to high-quality picanha at fair prices.
They're all reputable companies that show some care for both their customers and their meat selection. I'm only selecting companies that meet at least most of my criteria so that you can shop safely and hopefully enjoy your picanha once it arrives. 
Wild Fork Foods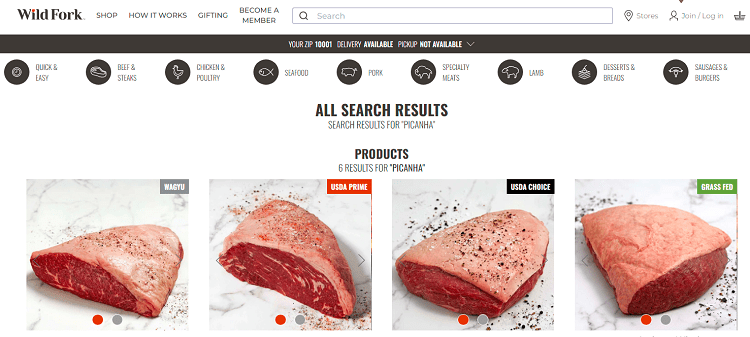 Looking for a variety of cuts of picanha at a reasonable price? So many places only carry one option for picanha, but that's not the case here. I love that almost all of their picanha is USDA Choice or Prime, with options for grass-fed steak. All of their meat is sourced from Nebraska and Colorado and aged for 17 days.
While I'd love to see more information about exactly where their meat comes from, they have some great things going for their company. Their method of blast-freezing is a good option for safe shipping and maintaining the succulent moisture picanha is known for. Shop All Picanha Here. 
Picanha Selections
Wagyu Beef (from Australia), USDA Prime, USDA Choice, USDA Choice Grass-Fed, USDA Choice Black Angus, USDA Choice Black Angus Steaks
Pros
Wide Selection

Affordable Prices

USDA Prime and Choice
Cons
Limited Grass-Fed Options

Only in Small Packages
Gaucho Ranch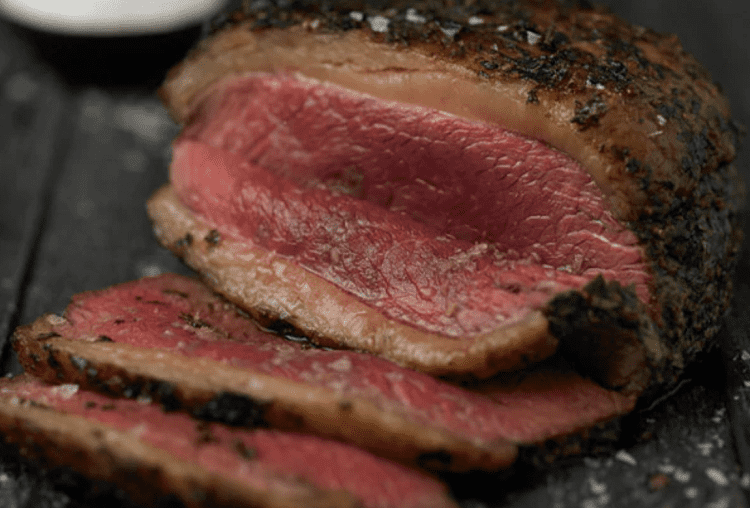 If you're looking for unique, grass-fed picanha from abroad, then Gaucho ranch could be the best place to shop online. I like buying from the United States, but certain specialties are worth looking at abroad. Uruguay is known for its exceptional attention to quality grass-fed beef, and that tradition carries with this wagyu picanha.
Especially flavorful and tender fat and rich marbling you won't find in other cuts are a few perks. Gaucho Ranch also earned my respect for its commitment to supplying only grass-fed beef- and they're working towards broadening their selection of sustainable meat.  Shop Here. 
Picanha Selections
Wagyu from Uruguay 
Pros
Grass-Fed

Unique Flavor 

Company Dedicated to Sustainable Practices 
Cons
Not USDA rated (due to different country of origin) 

Expensive/ Limited Selection
Meat N Bone 

I was excited to come across Meat N' Bone for many reasons. If you want one of the best and widest selections of picanha online, Meat N' Bone offers excellent variety. That includes picanha from the United States and Japan, Prime and Heritage meat, and a nice range of different weights and specialties.
But another thing I like is how Meat and Bone work directly with their suppliers to track where their meat is from. American meats come from the corn belt states and all of their farms meet G1 standards. A lot of their farms are small family co-ops, too! Shop Here. 
Picanha Selections
Wagyu, G-1 Certified, USDA Prime, Japanese Wagyu, Grill Stars Collections
Pros
Work Directly with Suppliers
Great Variety
G1 Certification, USDA Prime
Cons
No Grass Fed
Some Expensive Cuts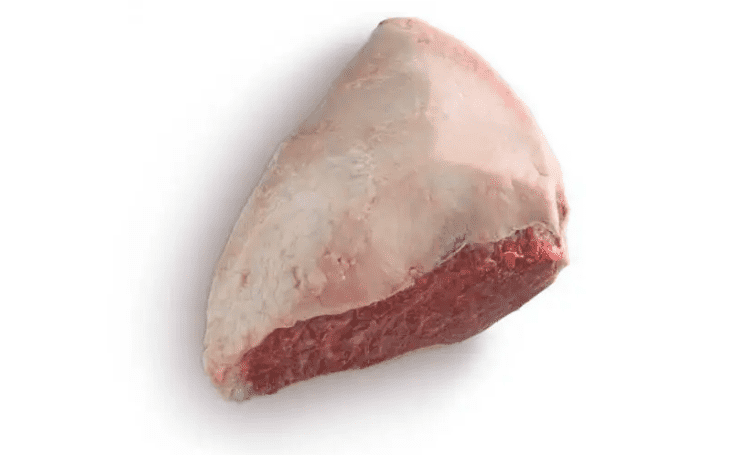 Snake River Farms is a great option if you're willing to pay a bit more for direct oversight. I admire that meat-including picanha- that comes from Snake River Farms is from herds that are cared for and carefully tracked. These three herds are carefully fed and cared for to ensure excellent marbling but also ample room to graze.
While they don't meet strict standards or marketing labels like grass-fed, they are indeed pasture-raised and I love that the company has such a direct connection. It's a business that has traditional farming roots and has been passed down. That's hard to find when you're shopping for picanha online. Shop Here. 
Picanha Selections
American Wagyu (2 pounds) 
Pros
Directly Work with Herds
Carefully Monitored to Produce Rich Marbling 
Higher Animal Care Standards
Cons
Only One Choice
More Expensive 
Three Brothers Meats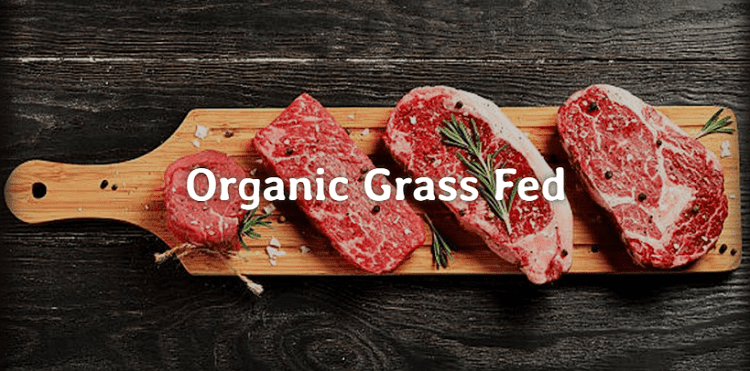 If you're looking for organic picanha, then you'll need to order from a smaller company. Three Brothers Meats has fewer reviews- but all fairly positive, and I also love supporting small businesses. It was founded by someone who got their start in the wine industry and they have plenty of ways to contact customer service. If you happen to be in Florida, you can visit their shop.
A lot of their meats follow grading for USDA or Japanese standards. But you'll need to make sure they can deliver to you- they have a smaller shipping area. Shop Here. 
Picanha Selections
Organic Grass-Fed Picanha Steak 
Pros
Organic
Grass-Fed
Small Business
Cons
More Limited Shipping Options
Only One Product 
Frequently Asked Questions
Question: What Kind of Meat is Picanha?
Answer: Picanha is cut at the top of the rump and has a fat cap with natural marbling- though this is sometimes removed in the butchering process. Pichana is a favorite cut in Brazil, but less appreciated in the United States.
Americans sometimes refer to picanha as a sirloin cap or a rump cap. Since picanha comes from the top cap or culotte, it's quite different from top sirloin ( a common confusion). Top sirloin is lean, while picanha is known for its ample fat. Its fat cap is naturally quite thick: up to several centimeters. 
Question: Why is Picanha so Good?
Answer: The best cut of meat is a matter of preference- but there are many reasons why picanha is a good option. First of all, picanha is economical meat. It's not as expensive as top cuts- expect to pay the same price for picanha as you would sirloin of equal quality. Secondly, when the fat cap is present, picanha is a flavorful cut with succulent flavors.
Though it contains some muscle, the muscle near the rump is lightly used, and thus tender rather than tough. It's not as flavorful as the most expensive cuts but has a unique flavor that is loved by many. 
Question: What is the Best Way to Cook a Picanha?
Answer: Picanha is best when it's dry-brined overnight. To dry brine, prepare a mixture of salt and seasonings, such as paprika, garlic, onion, chili flakes, and cumin. Lightly pat the seasoning over your meat and store it in the refrigerator overnight. One of the best ways to cook it is by grilling.
Place the fat side up (keep the fat cap if you have it). Sear until you see grill marks, then lower your temperature to 130 degrees Fahrenheit, rotating for even cooking.
A medium-rare steak takes around 12 to 15 minutes, but of course, this can vary depending on thickness. Whatever you do, don't marinade picanha that has a fat cap on- and don't remove the fat cap. The fat cap adds to its succulent flavor and ensures that you don't need an oil or butter-based marinade. 
Question: What do you Serve with Picanha?
Answer: Picanha is a versatile cut- through so many of the most popular recipes are rooted in Latin American culture (or interpretations of such recipes).
Pão de queijo is a popular cheese bread served in Brazil. Rice, black beans, and leafy greens are also excellent side choices.
Keep your sides simple and add fresh lime or lemon wedges on the side for a splash of bright citrus- or heat things with spicy salsa or hot sauce. Smooth red wines and wine blends complement the succulent red meat, while iced tea is another refreshing choice. 
Final Thoughts
Picanha is a flavorful cut I think deserves more attention in the United States. A mistake so many make is opting for a cut or a few cuts and making them a go-to for every time they grill. While there's nothing wrong with having a cut you like, in my experience, sometimes branching out can pay off.
Final Recommendations
Picanha is an excellent cut- but only if you're selective. But I know how tricky it can be to try something different. While I know a lot of people who love trying new methods of preparation and new meat and seafood, I always have to challenge myself a bit. One of the hardest things?
Feeling confident that I'll enjoy whatever I'm buying. There are no guarantees- that's part of the journey. But if indecision is your challenge, I recommend ordering first from Meat N Bone.
They do a nice job of balancing quality and selection without sky-high prices. I love that they work directly with their suppliers and I also love the options for American and Japanese cuts.
Recommended Reads: