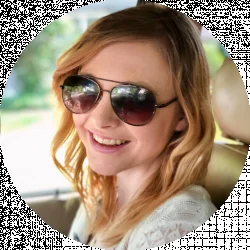 Latest posts by Erin Jamieson
(see all)
One of my go-to orders when I visit Hilton Head Island, SC, is fresh scallops. The Old Oyster Factory is a waterfront restaurant that has some of the freshest seafood I've tried- not to mention the warm hushpuppies and the simple beauty of being in a place I love. But unfortunately, I've traveled less recently, even before 2020, and it's really hard to recreate that experience.
So while it's not the same as being there, ordering scallops online is one of my best ways, for now, to relive that experience.
But even if you don't have memories of eating fresh scallops, there are other reasons you might want to order them online. If your grocery store or even specialty seafood store has fewer and fewer options for quality scallops, it's not just you. There's been a scallop shortage for the past two years. While it's on the upswing, supply chain issues still may be hampering your choices.
Yet there are more places than ever to order scallops online. The best places provide fresh bay or sea scallops with overnight delivery. To help you find those options- and avoid lackluster experiences- I'm sharing my tips and my top picks for the best scallop delivery options.
Bottom Line Up Front Summary
If you love scallops as much as I do, you know how succulent they can be at their best. But if your local store isn't giving you the selection you need, your experience will open up if you buy scallops online- no travel needed! Both bay and sea scallops are delicious when they're thoughtfully sourced and dry-packed. By investigating company standards, delivery, and more, I've found a few of the best places to buy scallops online today.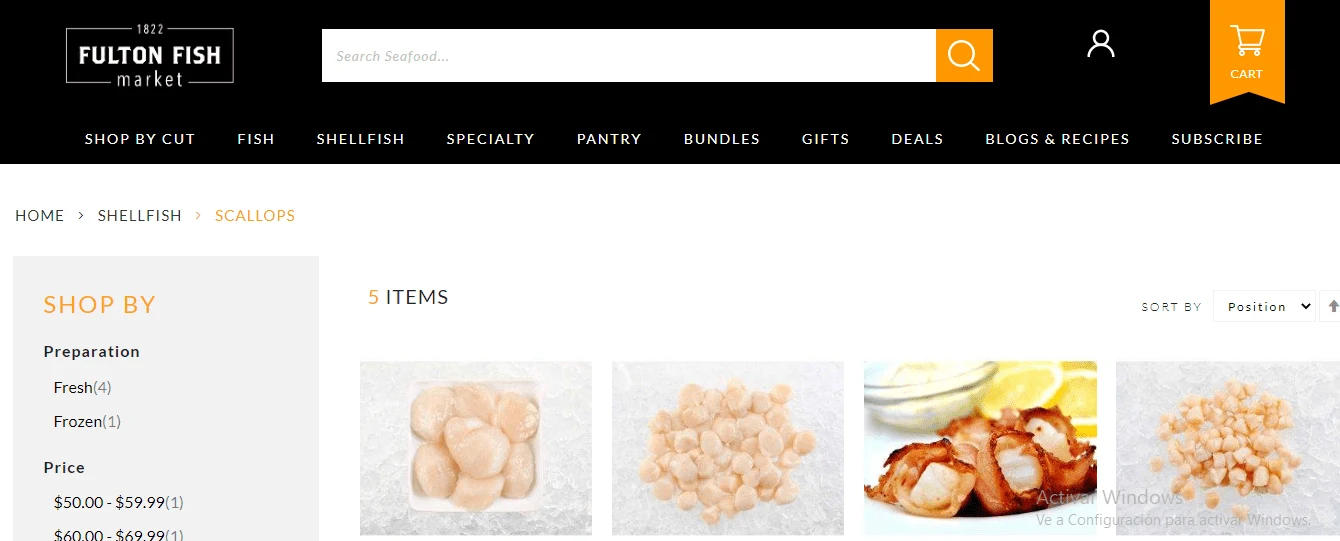 If I was to recommend just one place to buy scallops online, it would actually be a tie. Know Seafood is my pick for frozen scallops, and the Fulton Fish Market is my pick for fresh scallops. Both supply sustainable seafood that is carefully selected and shipped across the United States. I also admire the mission statement of both companies.
My Top Picks
My Selection Criteria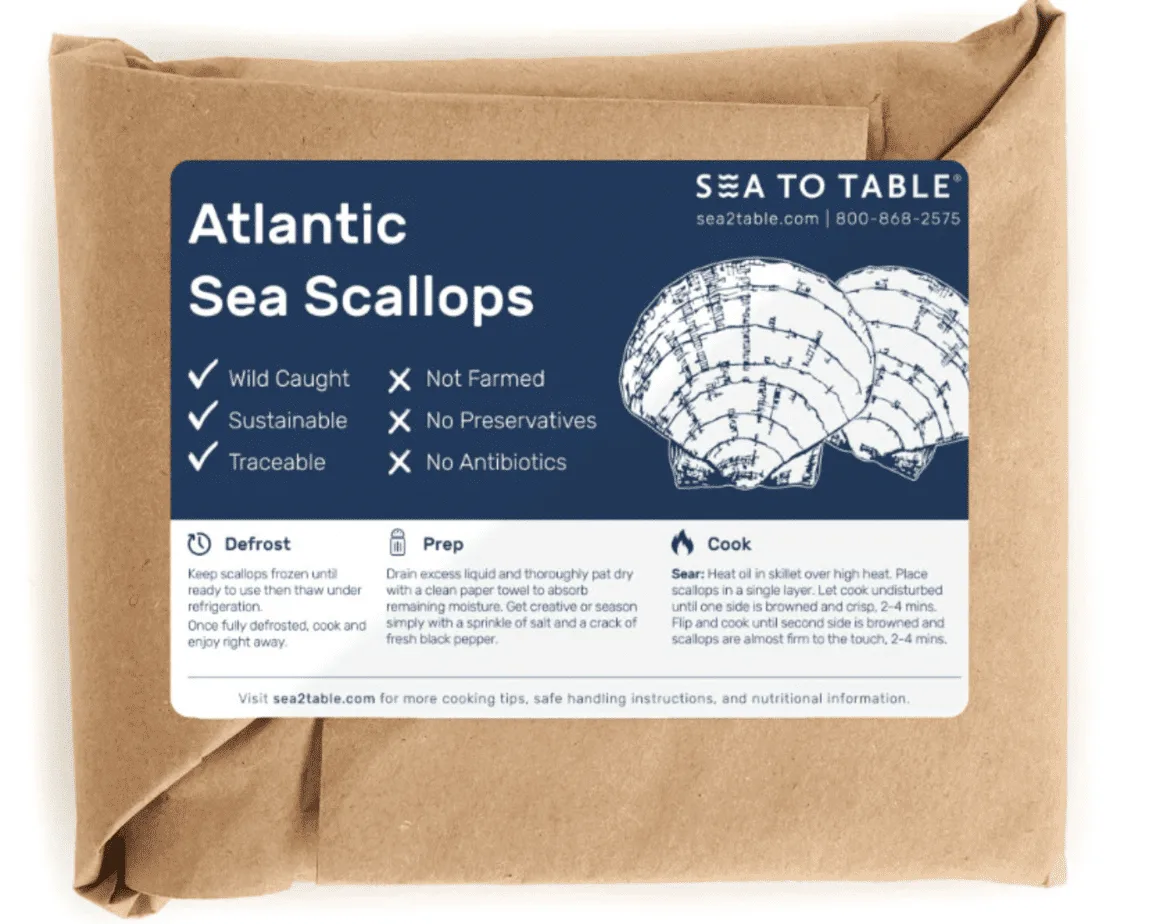 Here's a look at how and why I selected these companies as the best places to buy scallops online. (If you just want to see where I'm recommending, scroll down). I'm sharing my criteria not only so you can understand more about my choices but also because these same tips could be applied to shopping from just about anywhere. Here's how I found the most delicious scallops online.
Why I Included Bay and Sea Scallops
Instead of selecting between bay vs. sea scallops, I wanted to include both. Bay scallops are smaller- so you're doing a lot more work if you buy them in a shell. But I simply love their delicate, sweet flavors. On the other hand, sea scallops provide a meatier mouthful and are larger. Both can be excellent options- so I looked for a variety of places to represent personal preferences. Another reason is availability: certain sea scallops are harvested year-round, while the peak season for bay scallops is from summer through early fall.
I'm leaving out Calico scallops. These are from South America and Central America, are small, and have a poor texture.
Fresh and Flash-Frozen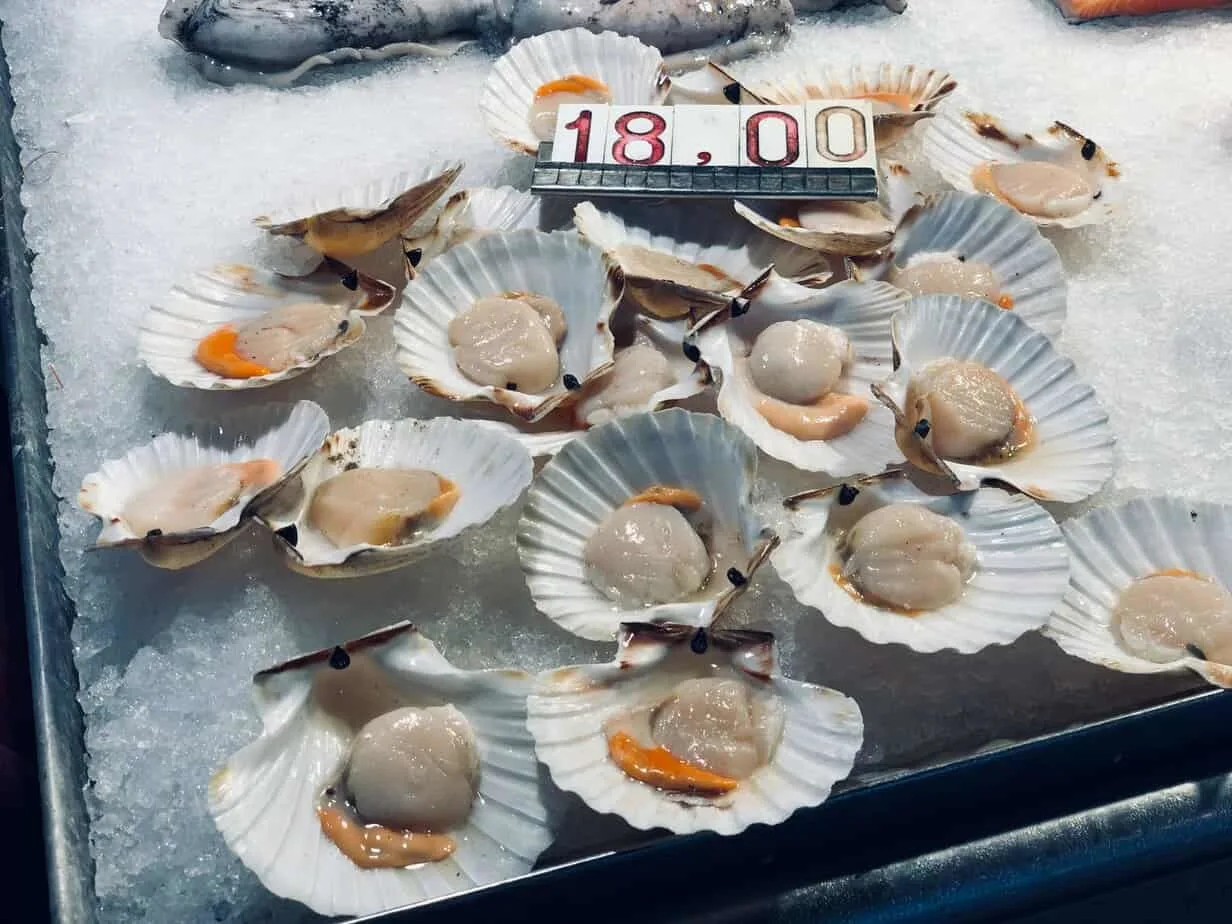 There are a few ways to buy scallops- and I wanted to select the best quality possible. Most of the time that means fresh scallops- but the company must offer quick delivery and harvests/ sources scallops daily. I also considered companies if they offered individually quick frozen scallops. This is different from bulk freezing, as it retains peak freshness as much as possible.
For fresh scallops, I especially love shell and whole scallops (but I know it can be extra work to prepare).
Dry-Packed
I also strongly preferred companies that dry-packed their scallops. The problem with wet packing is not only are you paying for the extra weight, but the wet packing usually includes preservatives- not a sign of quality, fresh scallops.
Sourcing Locations I Chose
Scallops from some regions- such as China- tend to be of lower quality and have lower standards for sourcing regulations. As such, the places I'm choosing to buy scallops online source their scallops from the following regions:
New England- Cape Cod, Maine, Long Island, etc. (Bay Scallops)

Gulf of Alaska (top choice for sea scallops)

Canadian Scallops (Sea Scallops)

Key West, South Carolina (Bay Scallops)

Carefully Sourcing in the Atlantic
Japan has delicious scallops, noteworthy for their quality and creamy taste- it's just not usually feasible to have them delivered fresh.
Sustainability
Farmed or cultivated scallops are more sustainable than wild-caught, but you can find wild-caught scallops with sustainable standards. I wanted to include as many of these options as possible. To be considered sustainable, scallops sometimes are approved by organizations like Seafood Watch. They may also be listed as MSC certified.
The implication is that the scallops were either raised or caught in a way that caused minimum disruption to the ocean's ecosystem. This is my absolute preference, but obviously, there are fewer options that are both sustainable and meet other high standards.
Shipping and Customer Service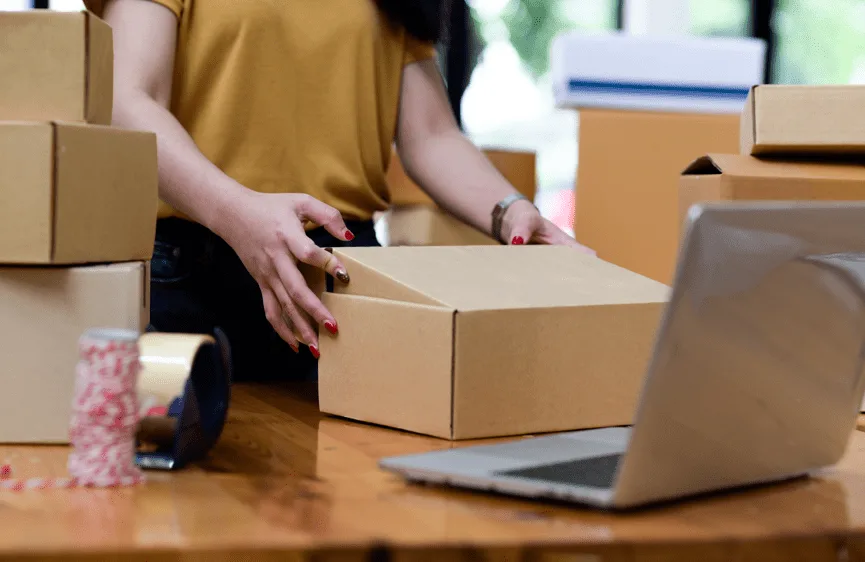 Of course, I know that finding the best scallops online is no good if the company doesn't deliver on its promises. For that reason, all of the places I selected have a generally positive reputation amongst customers. I checked external (not just internal) customer reviews, as well as listings such as through the Better Business Bureau.
Scallops need to be enjoyed quickly and fresh upon arrival- so shipping policies and procedures were also important in my selection. I also wanted to see evidence of easy ways to contact customer service and at least some policy for refunds. I prefer scallops to be shipped with dry ice and or gel packs and with insulated packaging.
Where to Buy Scallops Online: My Picks
Here are my top places to buy scallops online. They offer delivery with quality standards that meet my selection criteria. Everyone one of these places struck me as a standout- whether that was because of their unique selection, fair prices, or exceptional standards. I hope one of these places matches what you're looking for if you want quality fresh scallops.
Fulton Fish Market
Even among the very best delivery services, most scallops you buy online as frozen. While careful flash freezing can still be an excellent option, there's something exceptional about fresh scallops delivered straight to your door. If you can't decide between a bay and sea scallops, Fulton Fish Market sells both- and it's my top pick for the best fresh American scallop variety.
Choose from large wild-caught scallops and fresh scallops from Nantucket Bay and Peconic Bay. You can even buy bacon-wrapped scallops- but I'd skip that and add your own (these are frozen anyway). Every option has information about sourcing and is MSC certified. That means you're buying sustainably-sourced scallops that have been picked with care. I also love that they have a team of culinary experts to make sure you're being delivered only top-tier quality. Shop Here.

Pros
Sea and Bay Scallops from the USA

MSC Certified

Hand Selected by Culinary Experts
Cons
Seattle Fish Company
I was initially drawn to this company because of its refreshing transparency and admirable mission statement. They were founded back in 1905 and since then have serviced the fishing industry for over a century. Not only are they committed to sustainability, but they also have countless partnerships with everything from chef associations to fishery institutes. In other words: they are deeply committed to their industry, and not just a mere supplier.
Their Atlantic sea scallops are sourced from Blue Harvest, an MSC-certified fishery. Every scallop is traceable, a product of the USA, and comes with recyclable packaging. Plus, this is one of the few options for fresh scallops on the market with such high standards. The huge downside? They have a pretty limited delivery radius. Still, I wanted to give it a mention- even if you're in the area. Hopefully, they will expand in the future. Buy Here.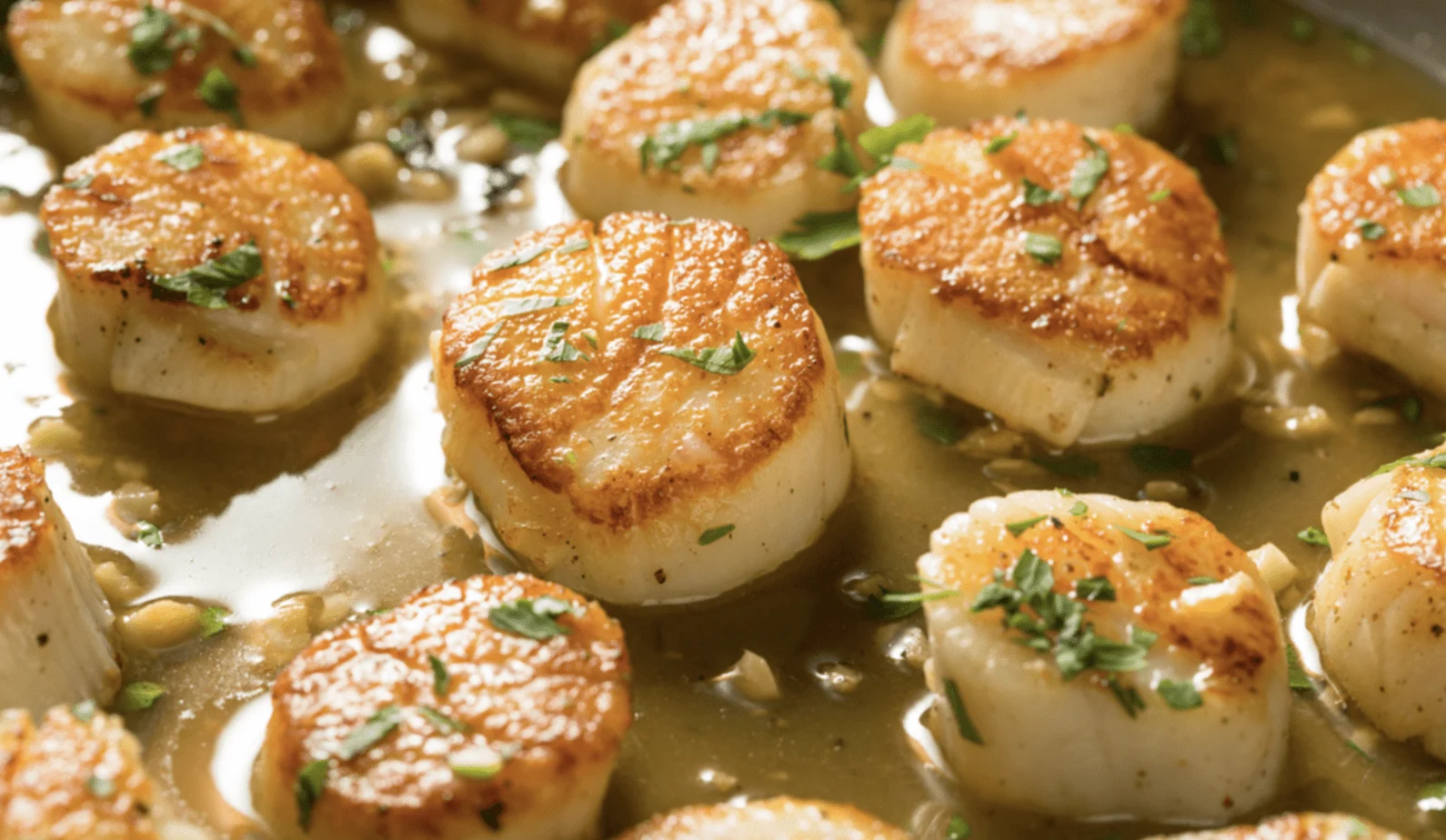 Pros
MSC Certified Scallops

Freshly Selected by Blue Harvest

Excellent Industry Experience
Cons
Not Sourced From One Specific Location

Rather Limited Delivery Region
Sea to Table
If you're looking for Atlantic sea scallops that you can store and eat whenever you want, flash-frozen scallops from Sea to Table are a great choice. Sea to Table, once again, impressed me with its standards and its passion for what they do. It's a family-owned business that now partners with fisheries across the United States to ensure quality seafood. They work with NOAA Fish Watch, a nonprofit organization that provides transparency to consumers about making smart seafood choices.
Their Atlantic sea scallops are shucked by hand and packed dry without any preservatives. I love that they are sourced from a specific region- New Bedford. On top of that, they offer a 100 percent satisfaction guarantee. Buy Here.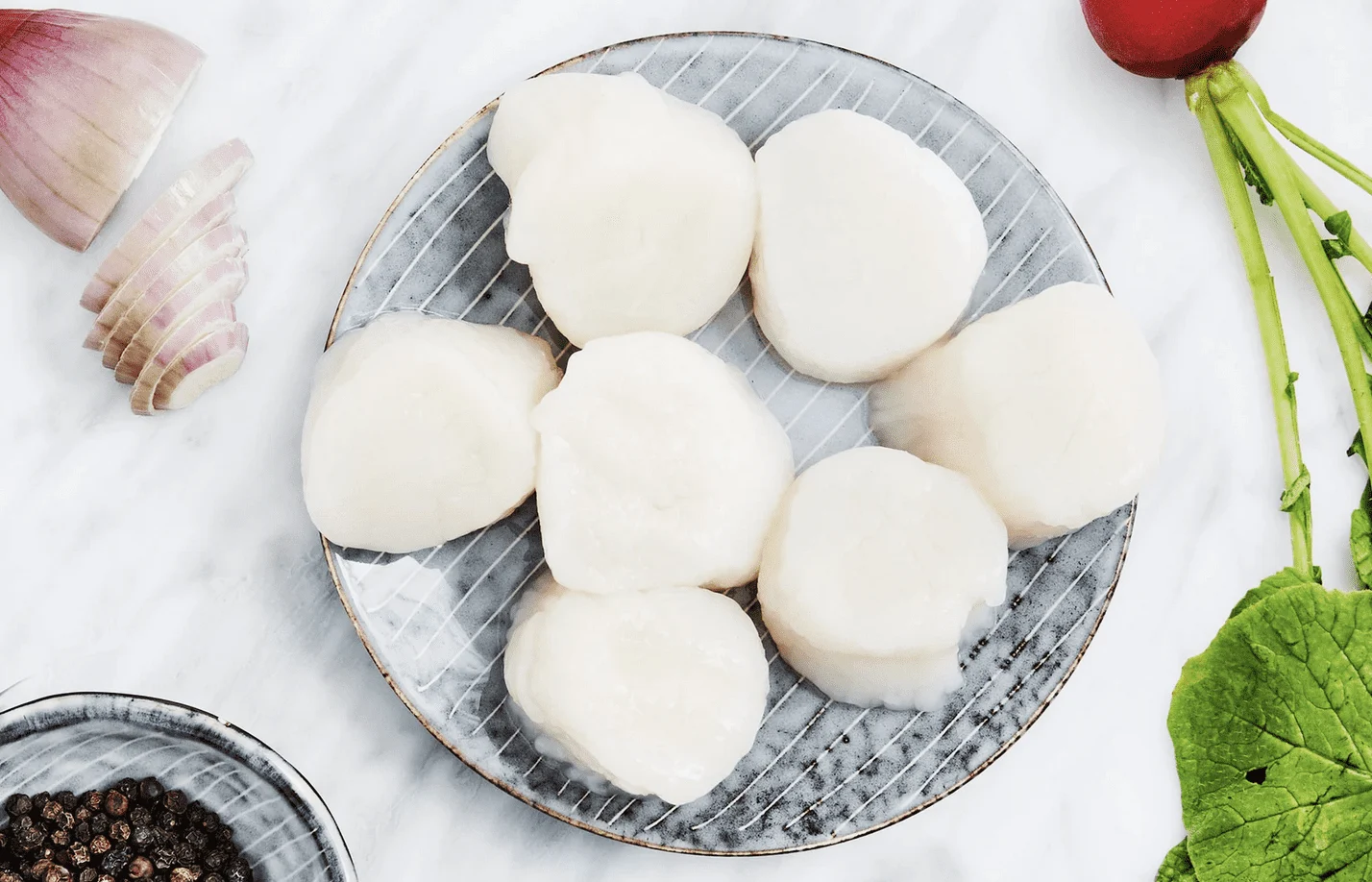 Pros
Partners with NOAA

Hand-Picked from New Bedford

Includes Traceable Location and Sourcing
Cons
AZ, CA, ID, NV, OR, and WA Deliveries Ship From Different Facility

Shipping Only Free for Orders Over $99
SoPo Seafood
There's something to be said for locally sourced seafood, but, so few can ship everywhere. If you want locally-sourced scallops from a sustainable source, SoPo is another great place to order from. SoPo Seafood's owners have a collective of 40 years of experience in the Main region, including working alongside local fishermen. I love their dedication to supporting local communities- all the while maintaining sustainable and environmentally friendly practices.
Their jumbo sushi-grade sea scallops are hand selected for quality and size. I love that these are the same scallops served in a Portland, Maine restaurant, and they're sustainably sourced. But even if you're hesitant to order delivery, you also have the 100 percent satisfaction guarantee to fall back on. Buy Here.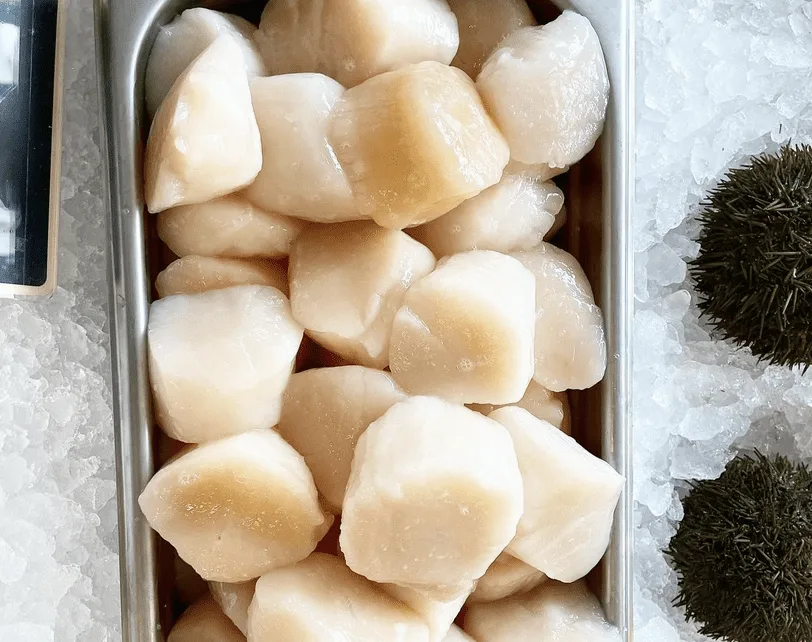 Pros
Sustainably- Sourced

Local Maine Scallops

Sushi-Grade
Cons
Expensive

Only One Option
The Lobster Guy
If you're looking for great New England scallops without having to travel there, The Lobster Guy is one of the best places to order from. Despite their name, The Lobster Guy not only specializes in lobster but also other high-quality seafood. The owner has nearly two decades of experience and is directly involved with locally sourced seafood. With his hand on experience as a fisherman, there's a personal connection that so many seafood suppliers lack.
Their scallops are caught by day boat fishermen near Nantucket and are caught fresh every day. Since they're dry-packed, you won't be paying for the extra water weight of dealing with preservatives. Plus, they're one of The Loster Guy's most popular options- praised for their fresh taste. I also love their satisfaction guarantee. Buy Here.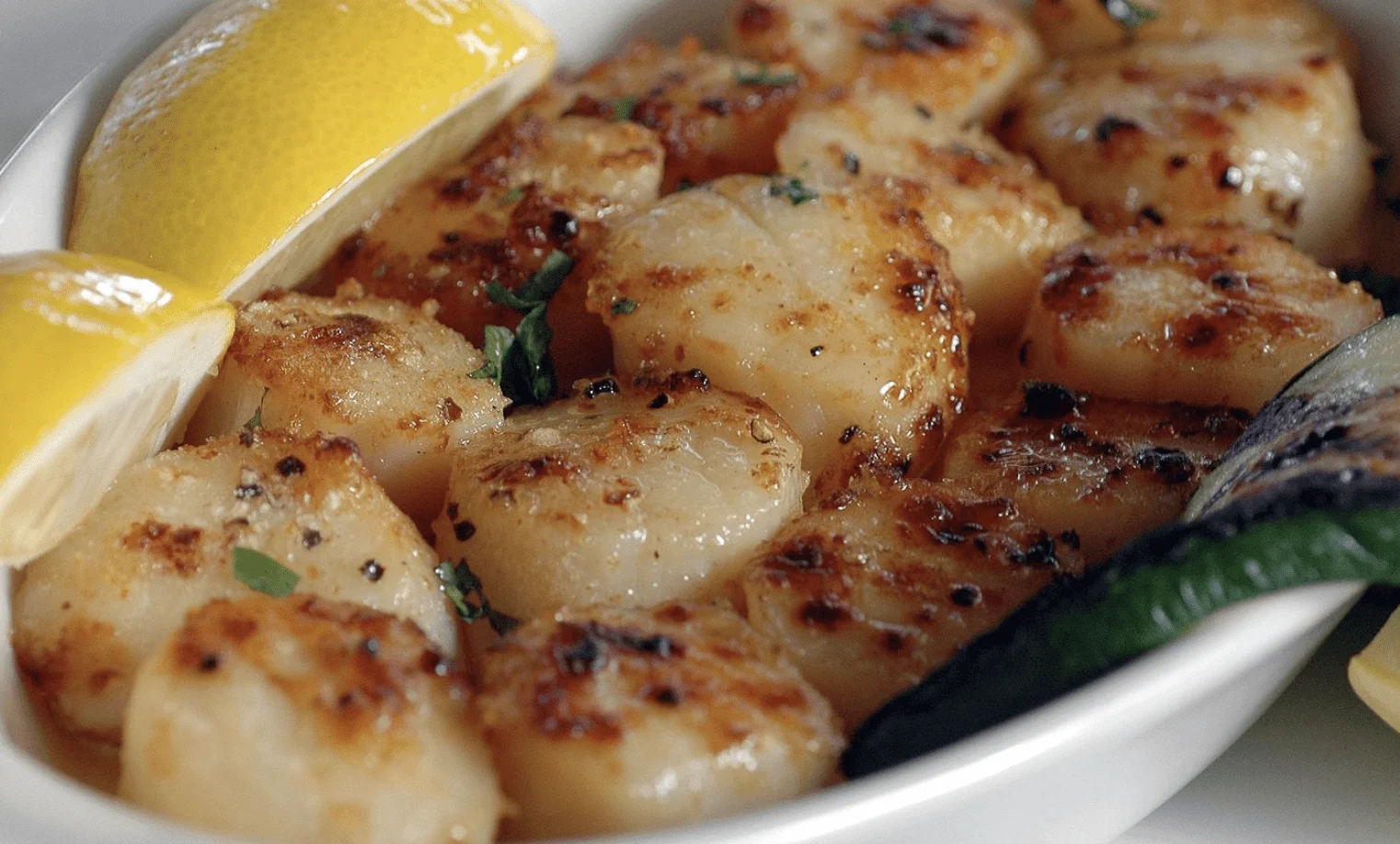 Pros
Hands-On Experience

Daily Sourced from Nantucket

Fair Price Per Pound
Cons
Not Certified Sustainable

Delivery Can Be Delayed Due to Weather (especially Winter, to another date)
Know Seafood
If you've never had diver bay scallops, here's your chance. Diver bay scallops are hand-selected, as the name suggests, by divers. Not only is this considered a more sustainable sourcing method but many love diver scallops for their pure, fresh flavor. These are sushi-grade scallops that have been tracked through blockchain technology for greater transparency. They're hand-selected by an esteemed fishery in Peru daily, then frozen for peak freshness.
Know Seafood has a mission I can get behind, too. The company focuses on sustainable sources and eco-friendly, 100 percent recyclable packaging. They're working towards zero net carbon emissions and carefully select who they partner with. I'm interested to see how they'll continue to expand on their mission in the future. Buy Here.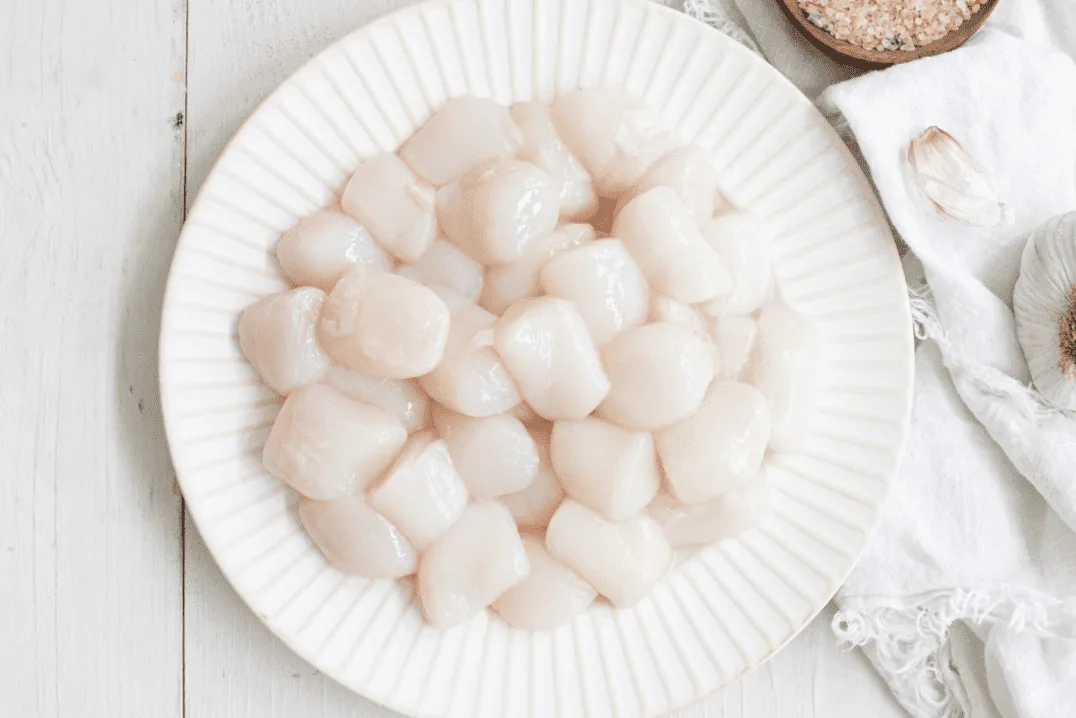 Pros
Hand Selected Diver Scallops (They also sell

Wild Sea Scallops

from New England)

Eco Friendly

Sustainable and Traceable
Cons
Orders Only Ship on Mondays, Wednesdays, and Fridays

No Free Shipping
Frequently Asked Questions
Question: What does a scallop taste like?
Answer: Scallops have a light, slightly meaty, and sweet flavor. If prepared correctly, scallops have a delicate and buttery taste. Unlike many types of seafood, scallops don't tend to have a fishy aftertaste. They're most often compared with crab and lobster meat. However, poor quality- or even fake scallops- result in a less pleasant experience. There's been a problem with less reputable suppliers using low-quality meat- or even shark meat instead. Not only is this poor quality meat, but such tactics are illegal. Luckily you can avoid this by buying from regular seafood sources that include sourcing information.
Question: Are scallops healthy or unhealthy?
Answer: Scallops are a healthy source of lean protein for most individuals. A 3-ounce serving of scallops averages 90 to 130 calories, 17 grams of protein, and one gram of total fat. They're also a source of omega-3 fatty acids, magnesium, vitamin B12, and other essential vitamins and minerals. And even though scallops contain some mercury, they're one of the lowest mercury seafood sources you can buy. The main downside is that scallops, like most seafood, are a bit high in sodium (about 500 mg per serving), so they should be served with lower sodium sides if eaten regularly.
Question: How should scallops be cooked?
Answer: Scallops take on the flavor of the sauces and seasonings you prepare them with. A butter, wine, and/ or citrus-based sauce will amplify the naturally succulent flavor. You can bake, pan sear, broil, or grill scallops- and all methods have their pros and cons. Of these, pan searing and grilling tend to be the most popular. You can also combine methods by pan-searing scallops initially, then finish them off with baking. Scallops should always be gently placed on paper towels to eliminate excess moisture. Here are 3 Easy Ways to Cook Scallops at home, from grilling to roasting.
Question: What is good to eat with scallops?
Answer: Scallops are pretty easy to coordinate with side dishes. Rice, pasta, and potatoes are staples, and you can't go wrong with green beans, kale, or sautéed vegetables. If you want to step up your culinary game, try a side like lemon risotto, corn succotash, dressed-up Brussel sprouts, or a citrus salad. Starches, lemon and lime, and fresh greens complement scallops. Of course, cream and wine-based sides and sauces are also excellent options. Chardonnay, Burgundy, Champagne, and Riesling are excellent wine pairings.
Final Thoughts
You don't have to live near the coast to enjoy scallops year-round, but you're going to notice a huge difference in quality based on where you buy them. I've had the experience of eating both freshly harvested scallops and being served sub-par scallops at a restaurant. If you've experienced both, you probably understand why I was so selective. Ultimately it's up to you. While you can buy frozen scallops in bulk and save money, it's a dramatically different experience from buying live, fresh scallops.
Final Recommendations
Fresh scallops should be prepared within one to two days- so make sure you're ready to prep them if you do order from one of my top places. Inspect your scallops once they arrive, then lay them out between two paper towels to soak any excess moisture before you start cooking. Whether you're grilling, baking, or pan-searing, this is important.
But if you're still debating where to buy scallops from, I recommend either Know Seafood for frozen scallops and the Fulton Fish Market if you're willing to pay a bit more for fresh, Choose fresh if you want the absolute best taste possible, and Know Seafood if you want a still-great taste but with a little more flexibility when you prepare them. Both companies offer sustainably sourced and hand-selected seafood for a delicious dining experience.
Recommended Reads: