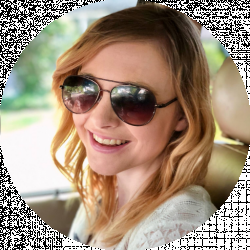 Latest posts by Erin Jamieson
(see all)
If you've never been to Yellowstone National Park, I consider it a must-see. From the bubbling geysers to the breathtaking landscape, it was one of the most memorable experiences I've ever had. Along the way and heading back, I also saw Mt. Rushmore and countless other landmarks. And, though less common in Ohio, bison meat always reminds me of that region. 
Bison meat delivery services are pretty incredible because the truth is, most of us don't have a great selection of bison at our local grocery store. Even if you're a Costco member or an Amazon enthusiast, the variety and selection aren't quite there. 
While there are pros and cons to bison meat delivery services, I'm here to tell you there are some great companies out there. I'll explain what I looked for to find where to buy bison meat- then show you companies that will deliver right to your door. 
Bottom Line Up Front Summary
You might want to try bison meat delivery if your local grocery store has a limited selection. While bison isn't graded by the USDA, I did find other ways to assess quality. That meant judging sourcing standards, transparency, and selecting great cuts of bison meat. 
If I had to recommend just one bison meat delivery service, it would be  The Honest Bison. This was a difficult decision to make because I admire all of these companies. But The Honest Bison has one of the best bison meat selections- with everything from bison rack to steaks to ground bison. All of their bison is held to high sourcing standards (antibiotic, hormone, and preservative-free). Plus, they're one of the few bison delivery companies that sell 100 percent grass-fed and grass-finished bison. 
My Top Picks
My Selection Criteria- And How to Buy Bison Online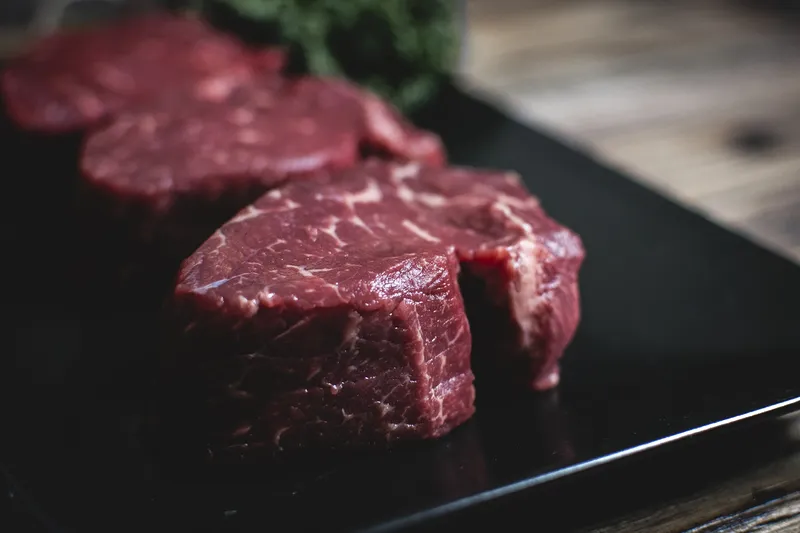 Before I share with you my favorite bison delivery services, here's some insight behind my selection process. While I respect that pricing and budgets are a factor, the biggest issue is finding bison that's focused on quality and care. I've made a mistake before- many years ago- of focusing so much on price that I neglected important standards for meat and seafood. Today, I'm committed to sharing my top tips and standards for finding bison you'll truly enjoy (and will be worth your money). 
Finding the Best Bison Cuts 
As with most meats, there's no universal consensus on the best bison cuts- so I wanted to include a variety of options. But I did make sure to include bison cuts from the short loin. That includes tenderloin and New York cuts. The reason I wanted to include these cuts is that they are among the most tender and flavorful cuts. I also wanted to include popular options, like ground bison and bison patties, for easy recipes and grilling. The table below shows some cuts I considered and why. 
| | |
| --- | --- |
| Bison Cuts | Selecting Because. |
| Strip Loin, Top Loin, Ribeye, Filet Mignon | Tenderness, Great for Grilling |
| Top and Bottom Round, Skirt | Still Tender but Cheaper, Versatile Cooking  |
| Ground, Patties, Brisket | Convenience |
Bison Quality/ Grading 
Aside from bison cuts, bison quality and preparation were important to me. Dry aging helps preserve freshness and lock in flavor. I also paid attention to any bison with quality grading standards. The problem is that bison aren't graded by the USDA- so you have to deduce based on sourcing standards and descriptions. There are a few options on the market that is, however, labeled by the Canadian Beef Grading Agency. Their somewhat complex system classifies bison based upon muscle composition, fat distribution, age, and meat color. But within the United States, I have to rely on other standards to assess quality. 
Sourcing Standards and Transparency 
Sourcing standards were of paramount importance to me- because of the lack of USDA grading for bison. While it's pretty difficult to get optimal standards for a single supplier, I considered several factors: 
Hormone Free

Raised without Antibiotics

Preservative Free

Pasture-Raised

Grass-Fed
I favored companies that showed a direct connection to the bison they were delivering. That means either they are the direct sources of bison, work closely with their suppliers, and/ or are somehow connected to the regions where their bison is raised. The more oversight, the better. I also took note of any companies that listed the specific locations or regions where their bison were raised. In other words, I looked for bison meat delivery services that stood out not for their mass supply of meat but for their care and transparency for what they produce and raise. 
Shipping and Delivery Standards

That transparency also had to apply to shipping, delivery, and customer service standards. I want information about fees, refunds, and shipping methods. Another thing I looked for was a clear way to contact customer service, a secure website, and an easy shopping experience. Secure payment methods and a well-designed interface also gave me more confidence in their delivery standards. 
I prefer that bison is vacuum-sealed and quick/ individually frozen (for cuts) 

Gel packs and dry ice are both good ways to have bison delivered safely 
Company Reputation and Mission 
Instead of relying on internal customer reviews, I wanted to make sure I had as unbiased of a perspective as possible. That meant looking at external reviews, the company's professional listings (such as on Better Business Bureau), and their mission statement. In other words: why are they in the business? There are far fewer suppliers for bison- and potential customers. I want to see that a bison meat delivery service understands and is passionate about both bison meat and its potential customers. 
See also: My Best Munchpak Alternatives
Top Bison Delivery Services: My Picks! 
Here are my top choices for bison delivery in the United States. Of course, these companies are the best match possible with my most important selection criteria (outlined above). I focused on the quality of the bison, sourcing standards, shipping, and customer service. I'm only recommending delivery services I'd feel comfortable trying, and I hope that one of these options is a great fit for you. As a bonus tip, when trying to decide between these delivery services, always factor in added shipping costs. 
Northstar Bison
Northstar Bison not only has one of the most generous selections of bison- it's all grass-finished. And if you want to buy bison in great quantities, they offer a rare opportunity to do so- with options for the quarter, half, and even full bison! Northstar Bison has a truly exceptional selection of bison- so I think that even the most avid bison lover will find something to buy. 
But it's also Northstar Bison's unique company mission. They started in 1994 with just two bison. The husband and wife team took their hands-on experiences and eventually expanded their business, with a focus on high-quality care and sourcing. All of their bison is raised without hormones, preservatives, or antibiotics. They even share details about their diet and habitat with video walkthroughs. Shop All Bison Here. 
Bison Meat Options
Ground Bison, Brisket, Roasts, Patties, Sausages, Jerky, Organ Meat, Whole Loin, Whole/Half/Quarter/Eighth/Sixteenth, Broth, Steaks (Filet Mignon, Strip Steak, Top Sirloin, Tomahawk, Check Roast, Tri-Tip, etc.)

Pros
Free of Hormones, Antibiotics, and Preservatives 

Huge Selection- Including Whole Bison 

Thoughtfully Raised and Fed

Family- Run, Smaller Herds
Cons
Grass Finished but Not Grass Fed

Some Expensive Options 
Wild Idea Buffalo Co
The Wild Idea Buffalo Company takes sourcing standards to the next level with an emphasis on grass-fed bison. What I like about grass-fed bison is that it has a better ratio of omega 3's to omega 6's- and it has a distinct, fresh taste. Like my last pick, all bison they sell is raised thoughtfully. Bison here is free of antibiotics, hormones, and pesticides, and raised in small groups. They're free to graze on open prairies- resulting in a happier and healthier life. 
Monthly bundles and specials are great ways to either save money or just prepare for entertaining. Even with their high sourcing standards, the Wild Idea Buffalo Company (based in South Dakota) still offers a nice range of bison meat- from burgers to ribs and more. Shop All Bison Here.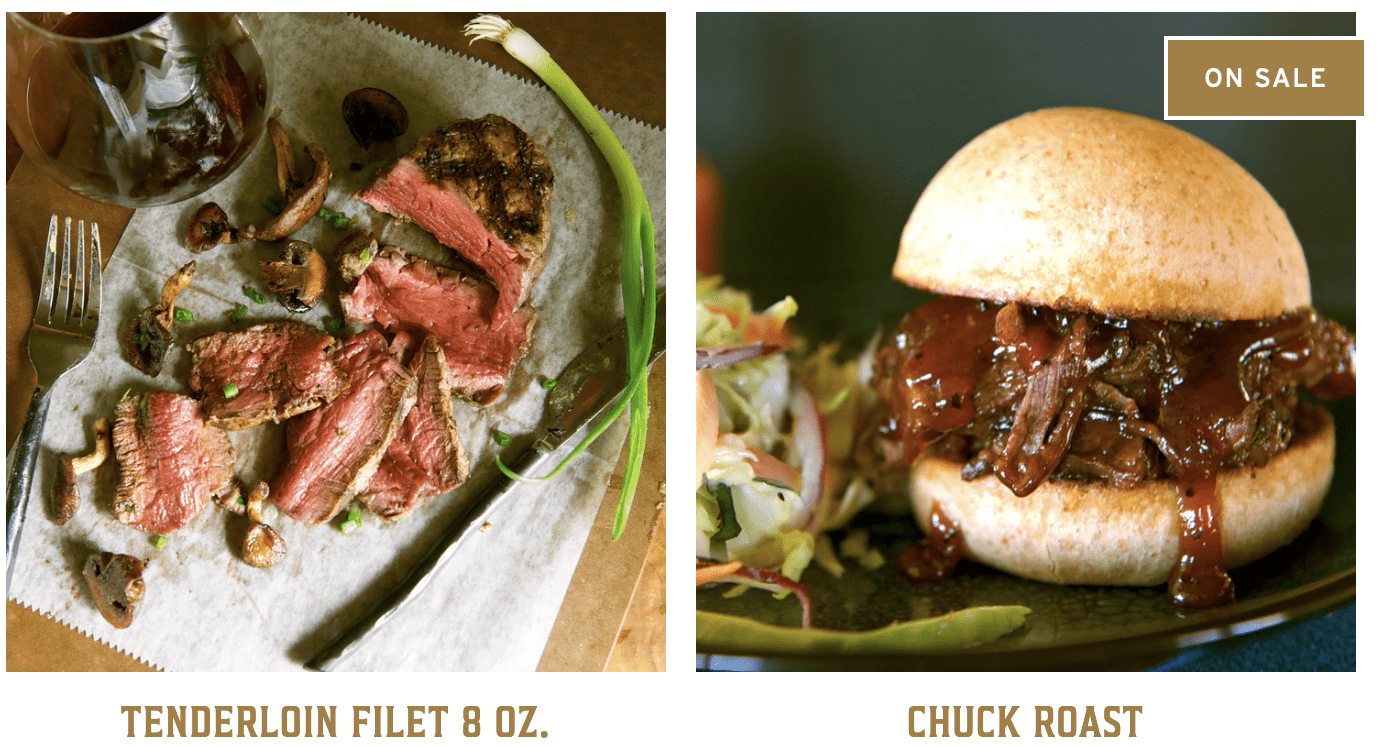 Bison Meat Options 
Ground Bison, Burgers, Jerky, Sausages, Chuck and English Roasts, Shanks, Ribs, Brisket, Stew Meat, Prime Rib, Trip Tip, Bundles
Pros
100 Percent Grass-Fed

Hormone and Antibiotic Free

Pasture-Raised
Cons
Can be Expensive

Fewer Steak Options
Wild Fork Foods
Budget matters to me too, and the hard reality is that bison, and especially bison meat delivery, can be expensive. But while you can buy bison from cheaper places, Wild Fork Foods does a great job of balancing bison meat quality, delivery service experience, and a fair price. Its small selection of bison strip steak, ribeye, top sirloin, hot dogs, and ground meat is lower than many competitors but, in my opinion, more worth your money than even cheaper options. 
Wild Fork Foods only carries bison that's antibiotic-free and preservative-free. I love that many of their bison options come from family-owned, sustainable farms across the United States. It's nice to see a supplier applying higher standards while keeping prices fair and reasonable. Shop All Bison Here. 
Bison Meat Options
Bison NY Strip Steak, Ribeye Steak, Top Sirloin, Hot Dogs, Ground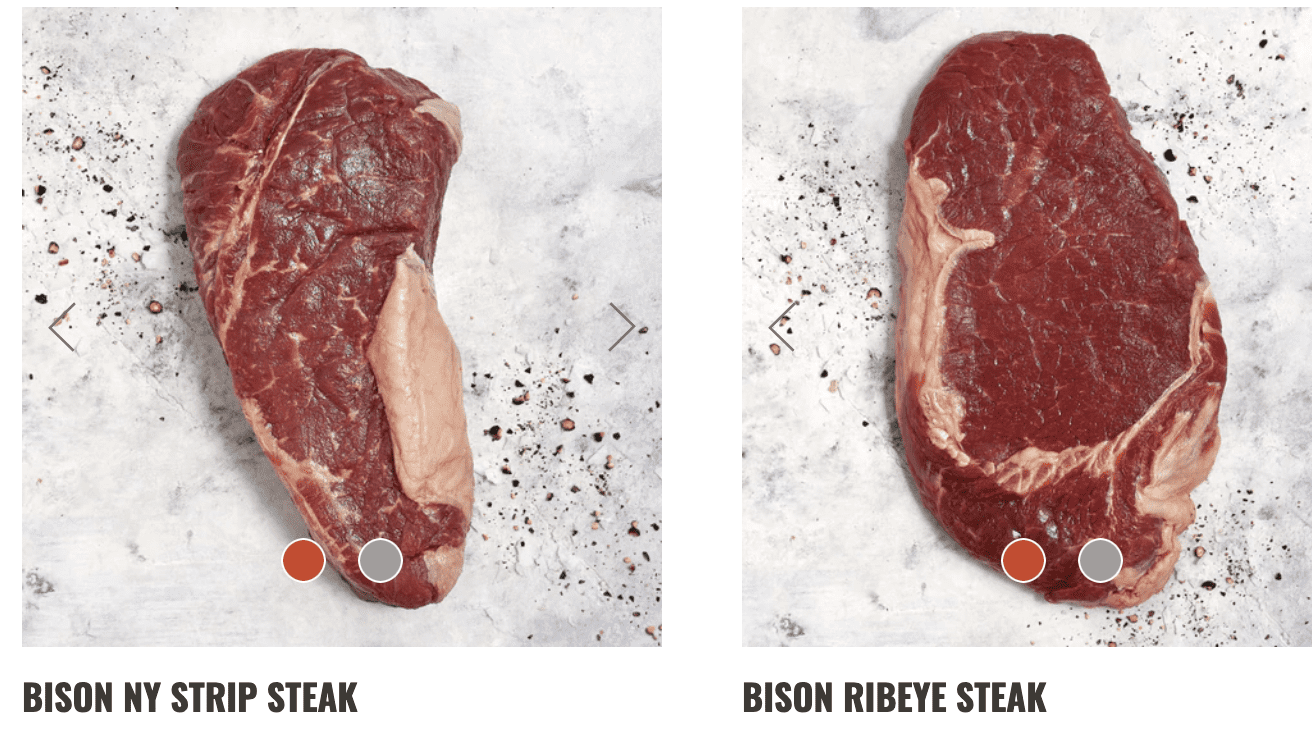 Pros
Free of Antibiotics and Preservatives

Options from Sustainably Sourced Farms

Competitive Prices
Cons
Specific Sourcing Not Disclosed

Limited Options
The Honest Bison
In my opinion, The Honest Bison earns its company name. If your number one concern from a bison delivery service is ethical sourcing, or if you want bison organ meat, then  The Honest Bison is an excellent choice.
 All of their bison meat is 100 percent grass-fed and finished. Bison are raised on open pastures with ample grazing and roaming space. I love their holistic approach to bison treatment: they follow how all bison are raised and add no soy, grains, or fillers to their feed (tactics used to fatten animals). Along with this, all their bison are free of antibiotics, hormones, pesticides, and herbicides and come from just three local ranching partners. 
Their bison selection is truly fit for special occasions, with options ranging from French rack to filet mignon, a range of steaks, burgers, and more. Shop All Bison Here. 
Bison Meat Options
Bison rack, tenderloin, filet mignon, short ribs, flank and skirt steak, brisket, burgers, chuck roast, organ meat, broth, round roast, tongue

Pros
Excellent Sourcing Standards (Grass-Fed, Free of Hormones, Preservatives, Antibiotics)

Partners with Small Ranchers 

Excellent Selection of Organ Meats
Cons
Free Shipping- But Only For Orders Over $250

Unclear How Meat is Frozen 
If you want a wide, unique selection of quality bison meat- including from Canada- then give Fossil Farms a chance. All bison meat from Fossil farms is sourced from Colorado and Eastern Canada, with everything from zesty sausages to chipotle sliders, steaks, sirloin, and brisket. I love how their collection of bison has a festive feel to it- but still is informed by quality standards. 
Fossil Farms interested me initially because they have a unique approach to their sourcing standards. The 25-year-old business was founded by two brothers with a mission to offer delivery of higher-quality meat products. That includes sustainably-sourced red, game, and exotic meat that all must meet the following standards: pasture-raised, free of antibiotics, and free of GMOs. Shop All Bison Here. 

Pros
Sustainably- Sourced

Free of Hormones or Antibiotics 

Unique Bison Meat (Sausages etc.) For Entertaining 
Cons
Don't Disclose Specific Partners

Bison Quality Could Vary 
Buck Wild Bison
If you have a family to feed, a party to host, or just want to stock up on bison, take note of this bison meat delivery service. I selected Buck Wild as one of the best places to order bison online because it's convenient, allows you to buy in bulk, and still has sourcing standards in mind. That's true for its ground, burger, and steak options.
Buck Wild Bison is a small business that sources all of its bison from a single farm in New Jersey. I love the smaller-scale approach, which can be hard to find in a meat delivery service. All of their bison meat is free of both antibiotics and hormones.  Shop All Bison Here. 
Bison Meat Options
Ground Bison, Burgers, NY Strip Steak, Ribeye, Sirloin, Hot Dogs, Filet Mignon, Brisket, Chuck Roast, Flat Iron, Skirt Steak 

Pros
Allows You to Buy in Bulk 

Raised on a Single New Jersey Farm 

Hormone and Antibiotic Free 
Cons
Smaller Selection

Popular Items May Require Waitlists
Frequently Asked Questions
Question: Is bison meat healthier than beef?
 
Answer: Bison has less fat than the average cut of beef and is still an excellent source of protein. A four-ounce serving of bison averages just over 120 calories, with a ratio of 17 grams of protein to 6 grams of total fat (2.5 grams of saturated fat). Like other red meat, bison is a source of iron, selenium, Vitamin B12, zinc, and other minerals. At the same time, bison is still red meat- and most nutritionists recommend limiting red meat intake to 6 ounces or less each week, or under 3 ounces for anyone with a risk of heart disease. It's lean meat but still high in cholesterol and should be enjoyed occasionally. 
Question: What does bison meat taste like?
 
Answer: Bison meat is a type of game meat- so you can expect strong, sometimes pungent flavors and aromas. However, bison is also one of the mildest forms of game meat. In some ways, bison tastes as much like beef as it does other game meat. If prepared correctly, bison is a more flavorful and faintly sweet alternative to beef. It also can take on other flavors of sauces or marinades. Many people who love traditional beef burgers will find a bison burger an upscale, unique trade-off to have every once in a while. 
Question: What is the best way to cook bison?
Answer: Like beef, there are myriad ways you can cook or prepare bison. That includes pan-searing, broiling, grilling, and cooking on a stovetop. The caveat is that bison is quite lean- so it needs to be treated like lean beef. That means you either need to cook it at a lower temperature or marinate it to make sure it doesn't dry. It also won't take very long to cook, so a watchful eye and rotation are both important. As far as recipes, your imagination is the only limit. Make an upscale burger and serve with caramelized onions or goat cheese. Whip up a zesty bison chili and eat it alone or top a hot dog. One of the most popular things to do with ground bison is to make homemade bison meatballs. Those are delicious served in pasta, in a sub, or even alone with dipping sauces.  You can even make bison meatloaf for dinner. 
Question: What does bison go well with? 
Answer: Bison and beef have similar food pairings: the main difference is you want to take advantage of the strong and faintly sweet flavor profile of bison. For that reason, I like either sides or sauces to bring those signature flavors out. Sweeter red wines and fruit-forward red wines (or tea) are great beverage options. Garlic mashed potatoes with sweet herbs, like rosemary or mint, add a touch of creaminess and bright notes. It's hard to go wrong with cornbread, garlic bread, pasta, or grilled hamburger buns. Basmati rice with ample seasoning works well too. I like to add fresh notes with something like a side salad, broccoli, or kale. If you want something heartier, sweet potato fries or wedges are a great alternative to russet potatoes. 
Final Thoughts
Bison meat can be expensive- but it's honestly a great way to challenge yourself to try something new. Since bison meat is pretty limited in most grocery stores, your best bet is to find a specialty store or look for a delivery service online. By searching online, I love that you can be more selective with what you buy. And while it's very important to be selective about who you buy from, hopefully, this article has given you ideas both for where to shop and how to buy bison. Because at its best, bison is sweet and tender meat you can use for everything from burgers to chili, meatballs, and more.
Final Recommendations
Whatever bison meat you buy, treat it as you would beef. If it's in your fridge, use it within three days or freeze it. The best way to thaw your bison meat is to keep it in a tightly sealed container and let it thaw in your fridge. A quicker method is to use cool water to thaw, but this is tricky and can ruin the fresh quality and taste of your bison meat if you're not cautious. Please don't try to thaw bison in your microwave: trust me when I say you'll probably be displeased with the results.
Still, trying to decide where to order bison meat delivery from? I recommend The Honest Bison. This bison meat delivery service truly exceeded my expectations, with an excellent variety of bison meat for everything from casual grilling to formal dinners. All of their bison is pasture-raised without hormones, antibiotics, or preservatives- so you're getting the freshest taste possible.
Recommended Reads: