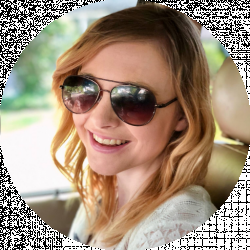 Latest posts by Erin Jamieson
(see all)
I have a bad habit of getting too comfortable with my beauty and makeup products. I don't love to spend much money, and I have a few go-to staples. But I never would have discovered certain products if I hadn't been gifted in the past. And I'm learning that surprises- even in the form of beauty and makeup subscription services- are ways to treat myself and try new things.
Birchbox is easily one of the most well-known beauty box subscriptions out there. From skin care products to perfume, hair products, and makeup, I'd heard about the company even before I started becoming interested in beauty subscriptions. But in the last several years, I've become more interested in Birchbox alternatives and competitors than Birchbox itself.
Today I'll share with you several subscriptions you should consider signing up for instead of Birchbox. All of these top companies, in my opinion, offer better customer service and have unique offerings that make them stand out from their competitors.
So read on to see my picks- and treat yourself to beauty and self-care products every month.
Bottom Line Up Front Summary:
While Birchbox was once one of the most well-known beauty subscription boxes, changes in customer service and management have led some to look for alternatives. Luckily, there are more beauty and self-care subscriptions than ever, and I researched to find competitors that offer solid customer service and unique products, and are worth giving a try.
If I had to recommend just one Birchbox alternative, it would be Petite Vour. While it's more expensive than Birchbox, it's customized for your skin tone, eye color, and more. All beauty and makeup products are cruelty-free, vegan, and made with high-quality ingredients.

My Top Picks
My Selection Criteria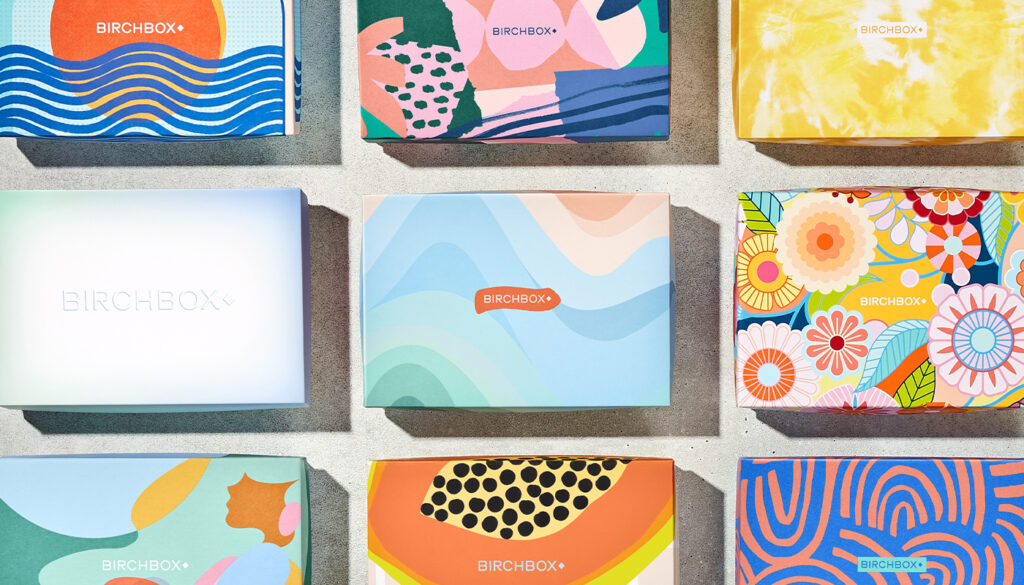 Just want to get to my top competitors? Feel free to skip to the next section. But it was really important to me to share with you how- and why- I came up with this list of Birchbox competitors. I saw a need for alternatives when I learned of the vast number of customers who were unable to successfully cancel their Birchbox subscriptions. Aside from complaints, I think some alternatives have unique, high-quality products and services. Since Birchbox carries makeup, skincare, grooming, and other products, I selected places that either is very close alternatives or offer one of these.
Products
It's not uncommon for beauty subscription companies to give you trial-size versions of beauty, skin, and makeup products- but I did consider companies that offer full-sized products too. I think there's value in both: on one hand, you get a larger sampling of different products to try. But full-size products are better for someone who wants a regular shipment of beauty staples. Regardless, the company should disclose what kind of products they're sending, and the price needs to be a good value. I looked for information on:
Product Types: is there any variety?

Product Sizes

How Often Products/ Selection Changes

If there's any personalization or customer choice
Brands
On one hand, I want alternatives with established, well-known brands, so I considered subscriptions that carried popular and reputable brands. But I was also open to including specialty brands and up-and-coming brands if I could find out positive information about them. I wanted to showcase the brand variety in my options- while still keeping in mind overall quality. But above all, I wanted to find alternatives to Birchbox offering a sneak peek or listing of the types of brands you can expect.
Flexible and Transparent Subscriptions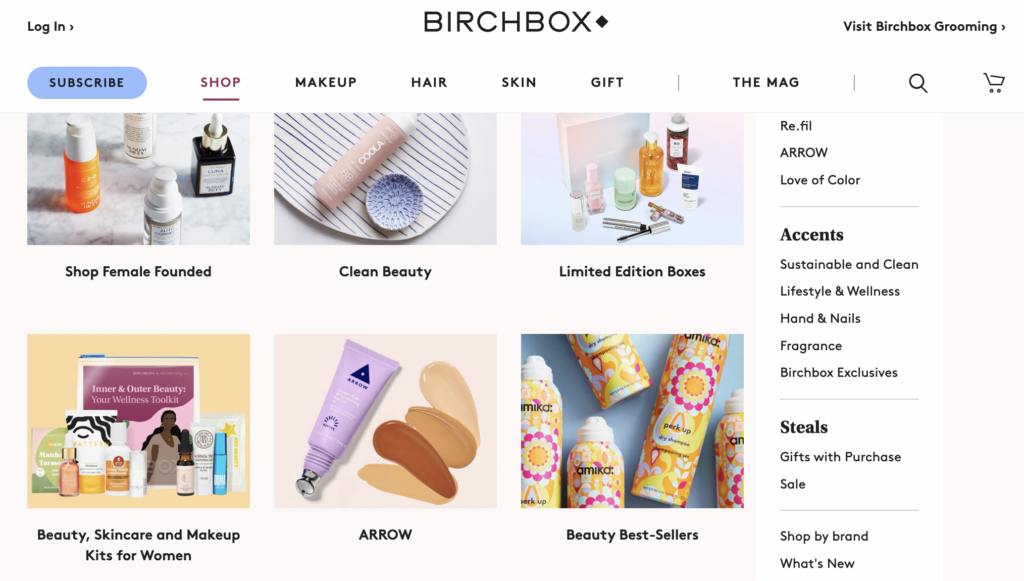 Even if you're like me and fairly routine, all of us have plans that change- and changing preferences. So I looked mostly more Birchbox competitors that have a few plans to choose from, with bonus points for anyone offering easy options to skip a month or switch up your plan without too much hassle. While this wasn't a must-have criterion, I at very least want subscription options that are transparent for their billing, fees, and cancellation policies.
Customer Service /Reviews
I knew right away that if I was looking for great alternatives to Birchbox, then competitors had to have solid customer service. I know how frustrating it is to find a subscription you like- only to be disappointed by the service itself. There are sadly no 100 percent guarantees- but I did some research to make sure that the competitors I'm recommending:
Have multiple ways to contact them (preferably email, phone, online chat, physical address, or some combination)

Have external customer reviews with some detailed feedback

Appear to have responded to complaints

Have transparent refund policies, as well as how to cancel

Have transparent renewal policies
I also considered the company's history, mission, and well-designed website. In other words, I wanted to make sure that customer support is part of their business model- rather than an afterthought. As such, I'm only recommending Birchbox alternatives that I feel comfortable ordering from for myself.
See also: Birchbox Man Review: Is This The Service Every Man Needs?
Unique Features or Higher Sourcing Standards
Of course, while I wanted to find quality Birchbox alternatives, I also wanted to find subscriptions that stood out to me. That included the following:
Unique Feature
Why I Love It

Cruelty-Free Products

No animal testing

"Clean" Ingredients

Triclosan is banned by the FDA and shouldn't be in products. If you have sensitivities like me, a simple, more natural ingredients list is a good bet- and you may want to avoid

common skin irritants in makeup/ beauty products

.

Organic Ingredients

Less likely to cause skin irritation, and some are more eco-friendly

Small Business Owned- Family Owned, Black Owned, Women Owned

I love to see the diversity of suppliers, and I especially love to see a company that's directly involved and passionate about what they's doing

Freebies/ Customer Perks

Who doesn't like to be rewarded with a surprise gift or some discount?
Best Birchbox Alernatives: My Picks
Here are my top picks for the best Birchbox alternatives and competitors. Following my selection criteria above, I choose companies with superior customer service and reviews that will hopefully be worth it for their great products. I wanted to include a variety of options, so some carry essentials while others provide unique products monthly. From popular brands to amazing up-and-coming ones, each of these boxes has something to offer.
Popular subscriptions that didn't make my cut due to a history of complaints and poor consumer service include Allure Beauty Box, Boxycharm, and Ipsy. Target no longer has a beauty box.

Petit Vour
If you want a vegan and cruelty-free alternative to Birchbox, my top choice is Petit Voir. Sure, it offers a rather different experience than Birchbox- but, in my opinion, in a lot of great ways. Petit Vour still provides a range of beauty products, like you'd get with Birchbox, from lotions to lip gloss to eyebrow pencils and more. But these products are all vegan-friendly.
What immediately drew me to Petit Voir was its unique mission and the balance of quality and practicality. Looking at past Petite Voir boxes, they love mixing it up every month, offering a few makeups of products (lip balms, eye makeup, and more) with skincare for a great mix. It's always balanced, cruel-free, and a nice surprise.

Subscription Details
I love that they offer A regular subscription and the PV Plus Beauty Box.
| | | |
| --- | --- | --- |
| Subscription | What You Get | Perks |
| Beauty Box (Standard) | 4 to 5 Products/ Month | $4/ 400 Points Store Credit |
| PV Plus Beauty | 5 to 7 Travel & Full Size/ Month | Subscriber-Exclusive Products |
In my opinion, the Beauty Box is the better choice. You still get up to 5 products per month, plus store credit. They don't show those subscriber-exclusive products the way they show past and recently curated boxes. All in all, Petite Voir is an exceptional option if you're looking for cruelty-free products, with options to rate products for extra store points, and can cancel your subscription by simply logging into your account. Subscribe Here.
Pros
100 Percent Vegan and Cruelty-Free

Great Variety Makeup, Skincare Products

Earn Store Points

Customized For Your SkinTone, Eye Color, etc
Cons
Yearly Pre-Paid Plans Can't Be Cancelled (Highly Recommend Monthly)

Some Boxes Only Have 4 Products/ Month
Beauty Fix (by Dermstore)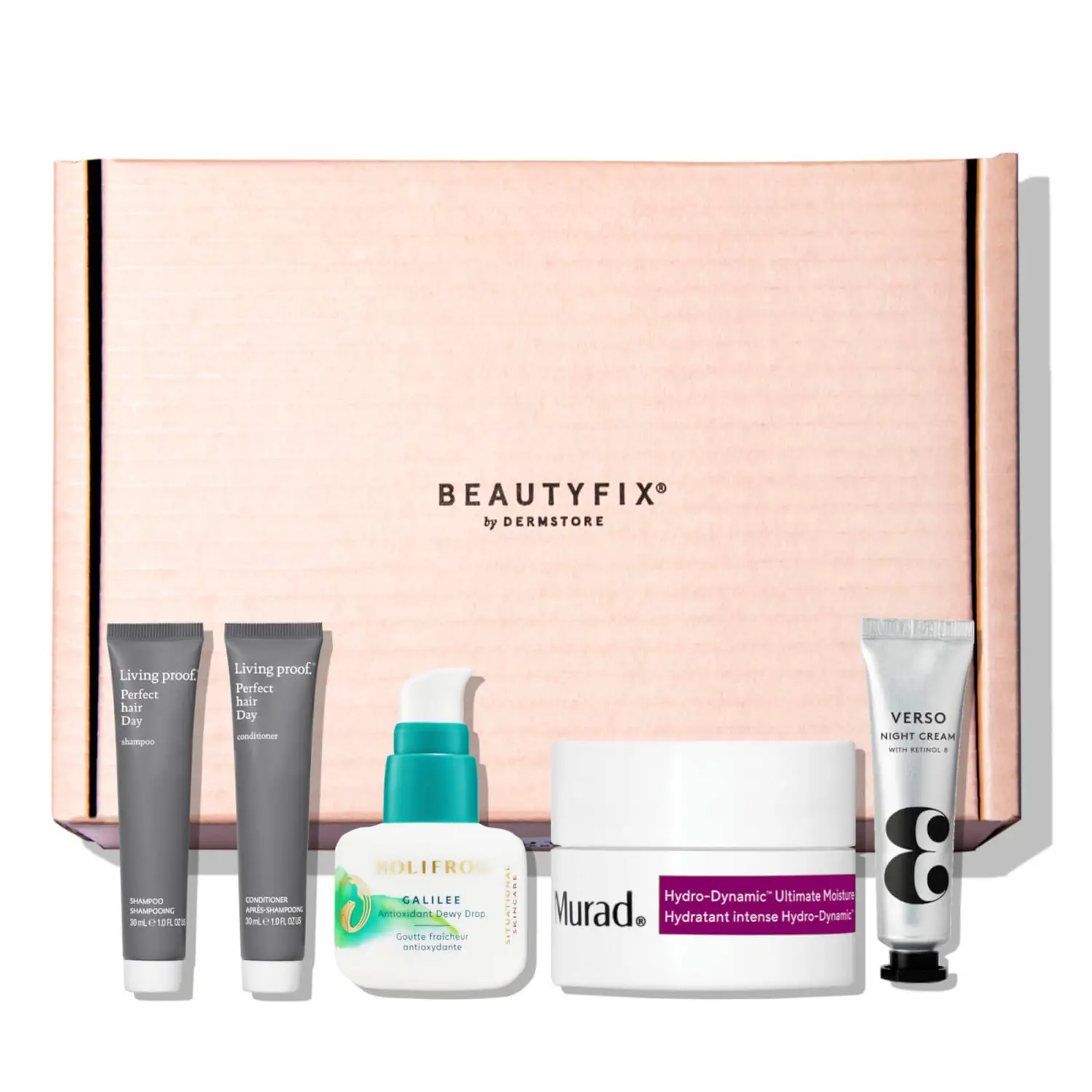 If you've considered Birchbox, but are looking for something more focused on skincare, consider giving Beauty Fix a try. Whether you're like me and your skin tends to be dry, or you have more oily skin, this subscription has you covered.
What I like about this subscription is that they focus on the health of both your skin and care (with a greater focus on skincare). A lot of their products are made with UV protection and are designed to hydrate and nourish your skin. Light face cream, soothing creams, and silky serums are a few examples of the products you'll receive. Each month, products are curated by beauty professionals- and the reviews seem pretty positive. Compared with other competitors, Beauty Fix is also a reasonable price.
Subscription Details
Every month comes with an average of 5 smaller (1 ounce to 15 ml) products and a few full-size products. You can sign up for a month-to-month plan, 3-month plan, 6-month plan, or 12-month plan. I'd go for the monthly plan at least initially. You'll pay a bit more per month, but you can see if it's a good fit, then switch over if you (hopefully) like it. Subscribe Here.
Pros
Hydrating and UV Protection Products

Blend of Skin Care Products

Popular Living Proof Brand (Made famous by Jennifer Aniston)
Cons
A Lot of Trial Size Products

Not All-Natural
Tribe Beauty
I love supporting smaller companies- and if you do too, you may love this indie subscription alternative to Birchbox. Tribe Beauty supplies a fun mix of beauty and skin products- but all from independent, female-owned brands. I love that the focus is both on quality and supporting smaller businesses- and you may just discover a new brand you love (examples include: Luxie Beauty, Make Up Geek, Gerard Cosmetics, and Beauty Blender).
While they mix up their products, I also in many ways appreciate the consistency. Every box ships with one facial product, a skin care product, an eye product, a lip product, and some kind of makeup applicator. So this is a great box for someone who wants a beauty box solely focused on makeup, but is looking for a way to branch out from mainstream brands.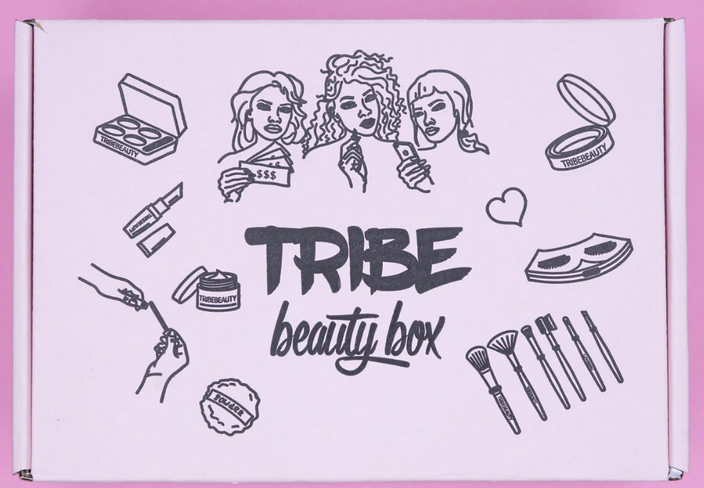 Subscription Details
Boxes ship every other month, and every one comes with 5 products (see above). You can sign up for the regular bi-monthly subscription or pay ahead for 3 or 6 months at a time to save a little per month. Subscribe Here. (PS they also have a Lash Subscription if you wear artificial eyelashes).
Pros
Women-Owned, Independent Products

Consistency

Great For Makeup Lovers
Cons
Not Personalized For You

Can't Rate Products
Macy's Beauty Box
If you like most things about Birchbox- but the recent ownership changes are causing you to hesitate, Macy's Beauty Box is one of the best and closest alternatives. Macy's, of course, hardly needs any introduction, but many people don't realize that they have their very own beauty subscription box.
This is a good box for anyone who wants to receive mainstream, popular brands for an affordable price. The cheapest beauty box on my list of top Birchbox alternatives, it's a good mix of brand-name nail polish, eye makeup, lip products, face products, and even a few surprises- like dry shampoo for travel. Every month, beauty experts choose 5 deluxe products and a bonus product. I like that the products are at once fun and pretty practical- and I love that it comes with added perks, too.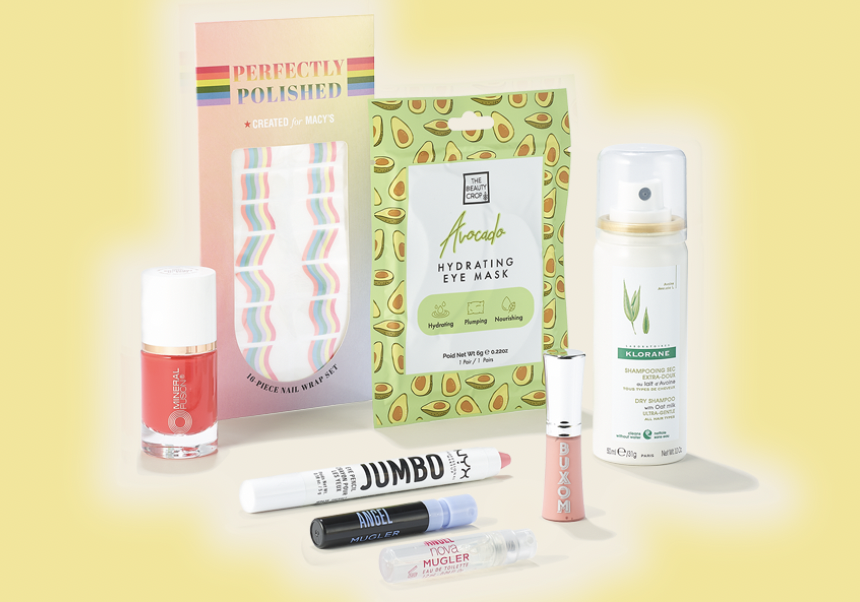 Subscription Details
Every month shops out 5 deluxe full-sized products, plus a surprise/ bonus product. Another plus: $5 or more coupons towards online or in-store beauty department purchases. It's a monthly plan, with free shipping included. Subscribe Here.
Pros
Full-Sized Products

Coupons and Products

Competitive Prices
Cons
Product Types Vary

No Natural/ Organic Products
Hairbox
Maybe you've considered Birchbox but have more need for hair products than you do for makeup or skincare. If that's the case, then Hairbox may be a better choice. This unique beauty subscription box is much more personalized than most- and with hair care, that's a big bonus. You'll be paired with a stylist and receive full-sized shampoo, conditioner, and a styling product with every box.
I also like that the focus is on not only appearance
ce but also overall hair care health. Past examples have included a thickening system, hydrating systems, and oil for softening hair. Since you're being matched for your unique hair needs, it's a step up from shopping in person, with options to provide feedback. They carry a lot of popular brands, such as Paul Mitchell, OPI, Matrix, Bio Silk, and more. It's a wide range of brand names, which you can view under the FAQs.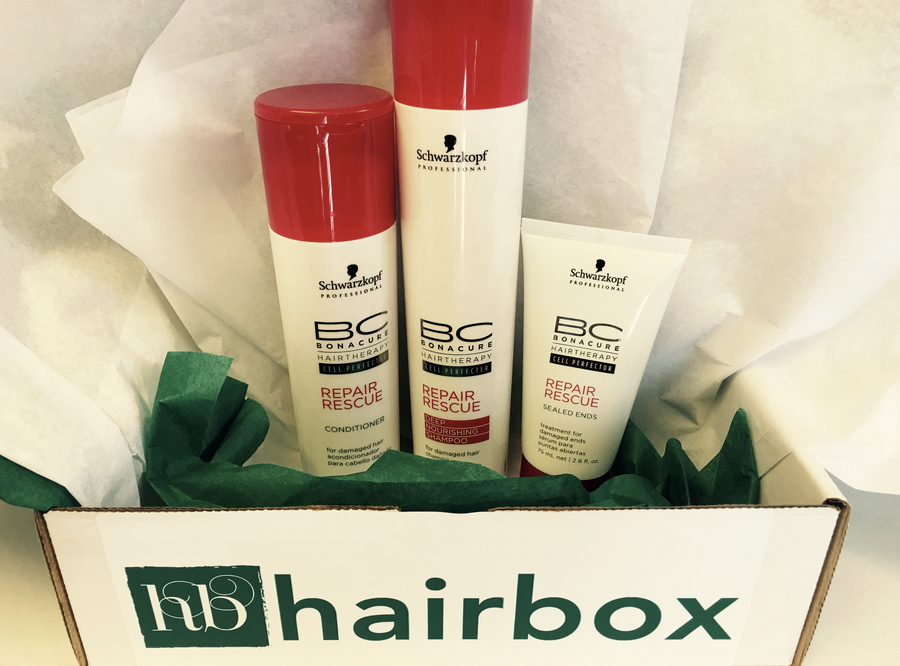 Subscription Details
All subscriptions provided three full-sized hair products per box- you're just changing the frequency. Your options are monthly, bi-monthly and quarterly. Subscribe Here.
Pros
Personalized For Your Hair

Full-Sized Products

Great Range of Brands
Cons
Only Hair Products

More Expensive
Laurel and Reed
If you're willing to pay more per month and want only non-toxic, all-natural, and cruelty-free products, then Laurel and Reed is a great upscale alternative to Birchbox. Laurel and Reed focus on skincare, from eye masks to face oils, moisturizers, hand creams, and more. I think this would also be great for gifting someone who needs to relieve stress and take more time for themselves.
The box comes packaged beautifully, with a ribbon perfect for surprising a loved one (many subscriptions like it don't allow you to gift someone else). If you have any allergies or want only vegan products, all you need to do is contact customer service to customize your order. Past boxes impressed me with their quality cleansers and exfoliators. I also like their range of subscription options.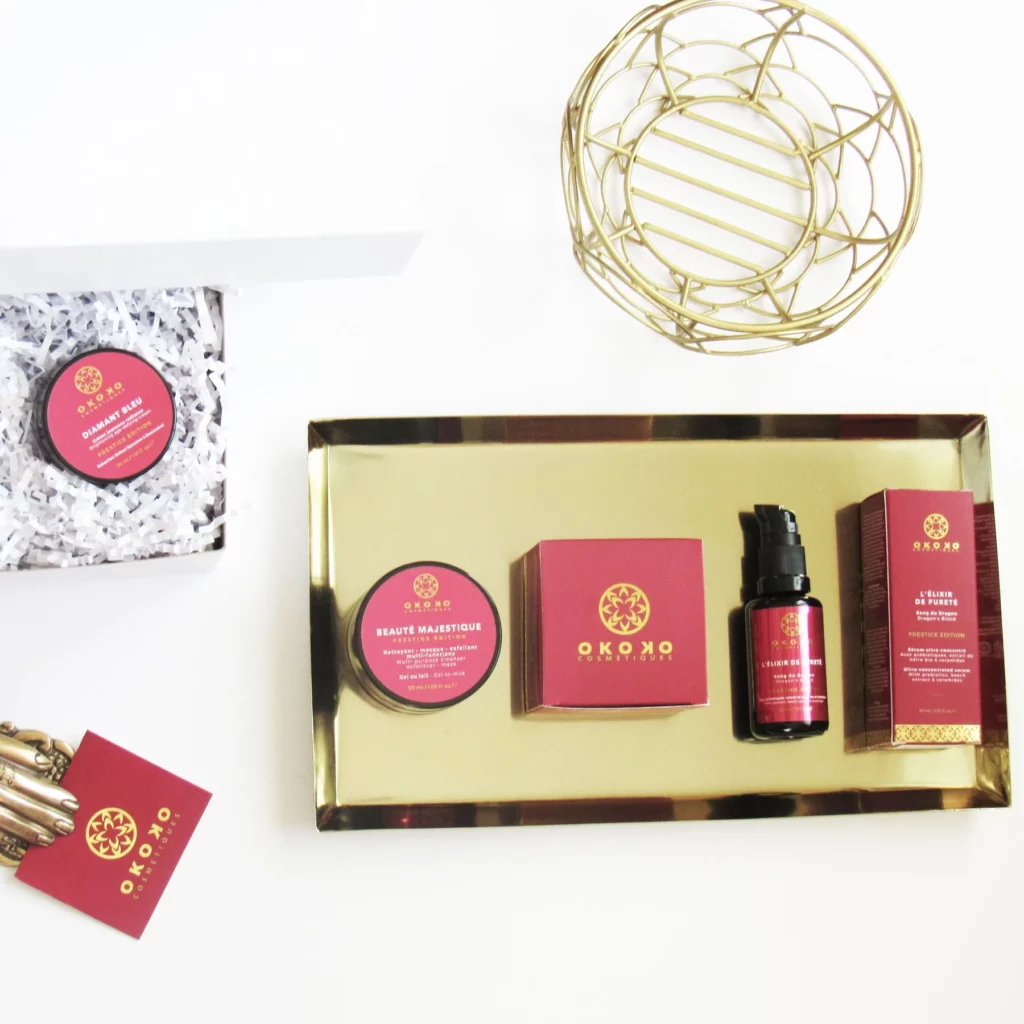 Subscription Details
Choose from one-time, monthly, 3-month, 6-month, and 12-month subscriptions. Each comes with three to five full-sized beauty and skincare products. Subscribe Here.
Pros
Great For Gifting

Cruelty-Free, All Natural Full-Size Products

Customize For Allergies, Vegan
Cons
Most Expensive on My List

No Makeup
Walmart Beauty Box
Of all the alternatives, this is probably among the most well-known and cost-effective. While this is more of an honorable mention than a top pick, there are still reasons to consider ordering from Walmart. Their beauty box carries a variety of well-known, but economical, skin care products. You'll also receive items like chapstick, facial creams, and the occasional lip products. It's a mix of items for someone who just wants the basics for taking care of their skin year-round.
All of these products are sample-sized and sold at Walmart. Every month is different, and there isn't a list of products or themes they choose from. I guess in this way, the perk is getting a surprise and maybe finding a new affordable product for your next shopping trip.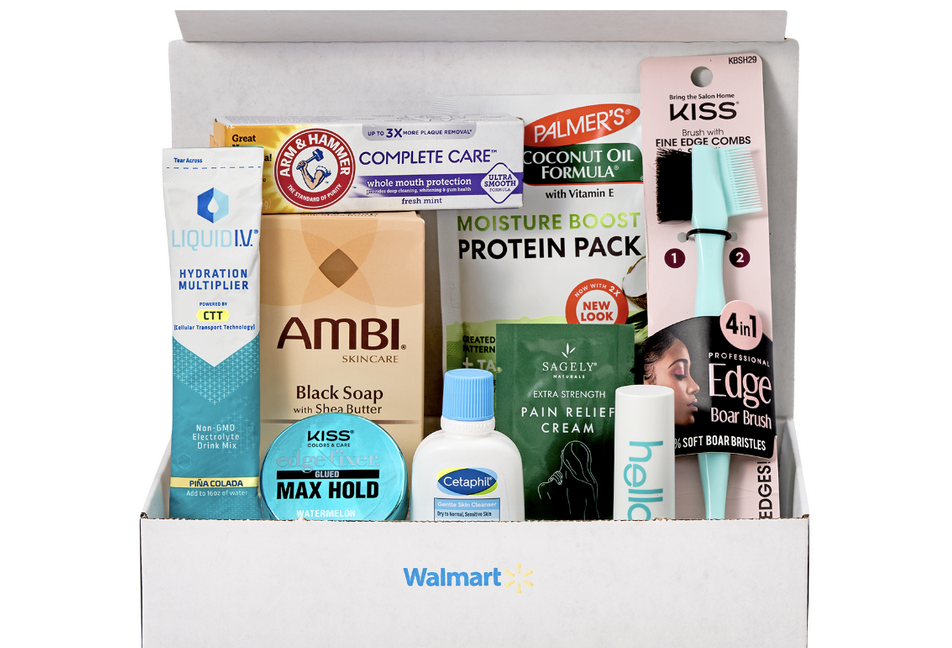 Subscription Details
Walmart delivers the Beauty Box quarterly (4 times a year) for a very cheap price. You can rate products for more personalized feedback. Subscribe Here.
Pros
Cheap
Practical Products
Quarterly Shipping
Cons
Lack of Product Choice
Lack of Cancellation Transparency
Lower Product Quality
Frequently Asked Questions
Question: Is Birchbox worth it?
Answer: Birchbox is a popular beauty and makeup subscription service- but in my opinion, it's not worth signing up for it. BirchBox currently has a failing rating with the Better Business Bureau, based on file complaints. Customers find it difficult to cancel their Birchbox subscription and found customer service to be unhelpful. If you fail to cancel at the right time, you'll be automatically renewed for an additional six months (if you're on that plan), according to customer complaints. Some people had trouble receiving their products. The company also faced issues on and off with layoffs (most notably in 2018). They also were bought up in 2021, which may have caused shifts in customer experience and reputation.
Question: How long does it take Birchbox to process?
Answer: Birchbox should take around 10 business days to process and then ship, Afterwards, your boxes should be received regularly. They have 3-month, 6-month, and 12-month plans- just be careful to cancel quickly or you'll be automatically renewed. Complaints about Birchbox aside, the 10-day processing time is fairly standard for a beauty and makeup subscription service.
Question: What is the difference between Birchbox and Boxycharm?
Answer: There are several differences between Birchbox and Boxycharm, though the most immediately obvious difference is that Birchbox provides samples of products, while Boxycharm gives you full-size products. For this reason, many view Boxycharm as a better overall experience and value than Birchbox. There's also the difference in company reputation. Both have had a large share of complaints, and both have a wide consumer base, but only Birchbox has a failing BBB rating.
Question: How is IPSY so cheap?
Answer: IPSY is often cited for its lower price vs competitors. The reason behind those low prices is that IPSY actively seeks our sponsorships. As a result, many newer products on the market get the promotions they want, and IPSY has far fewer overhead costs. In a way, it's a win-win for IPSY, up-and-coming brands, and even consumers. While there are downsides to this business model, it's good to see some variety in the beauty and makeup subscription market.
Final Thoughts
If you've been meaning to sign up for a beauty and makeup subscription service, the good news is that there are several solid alternatives to Birchbox. Each of these subscriptions has something unique to offer. Hopefully, one of these choices gives you a solid alternative to Birchbox.
Final Recommendations
If you're still deliberating which Birchbox alternative to subscribing to, I recommend Petite Vour. This unique beauty subscription service caters to you, with a personal profile to make sure you're getting makeup and skincare products that work with your complexion. I also love that all their products are cruelty-free and made with natural ingredients.
Recommended Reads: