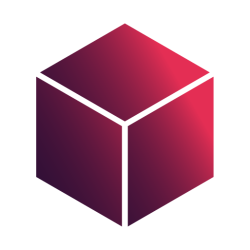 Latest posts by Subscriboxer Team
(see all)
As meal kit delivery service have become increasingly popular, Blue Apron is the name you hear over and over again. But is it really the best service for delicious meal kits on the meal kit industry?
The truth is, there are plenty of meal delivery subscription services that simply don't get talked about enough. In this article I'll be talking about 5 others that are worth trying.
TL;DR: If you are in a hurry, these are my top picks…
To start, a recap of what makes Blue Apron so stand-out:
It's a service that delivers fresh ingredients to your door each week, enough to make a designated amount of meals that you select through their site.
With Blue Apron you're able to choose three of the six meals that you receive, indicating whether you'd like meat, fish, or a vegetarian option.
The box comes with instructions so all that you have to do is prepare the meal with the recipe.
For reference, Blue Apron offers two different meal plans. The two-person plan costs $59.99: $9.99 per serving, with three meals that are two servings each. The family plan costs $69.92: $8.74 per serving for either two or four meals with a total of eight servings.
You get different meal options to choose from each week, although there are only six different meals to choose from at any given time so it might not be great for picky eaters.
Now let's see how the competitors stack up, starting with another well-known meal delivery kit service: HelloFresh.
These are the top Blue Apron alternatives:
Price: $9.90–$11.50 per serving for the Classic Box; $9.08–$9.83 per serving for the Veggie Box; $8.75–$9.99 per serving for the Family Box
Hello Fresh is pretty similar to Blue Apron overall. They offer a classic box as well as a Veggie Box for vegetarians with many healthy foods, although you don't get to choose your meals with the Veggie Box.
They've recently added a way for you to manually swap out ingredients in your Settings, but it's not intuitive and is kind of a hassle so unless you're truly picky with an ingredient, it might not be worth the effort.
The meals are mostly classics that would be a hit with most anyone. Every single recipe is easy to follow and they also include detailed nutrition facts for all of their meals, making it a convenient option for those new to cooking or less experienced.
This box is about the same price as Blue Apron and is largely the same premise but with less options for customization. If you're looking to be surprised, this might be the box for you.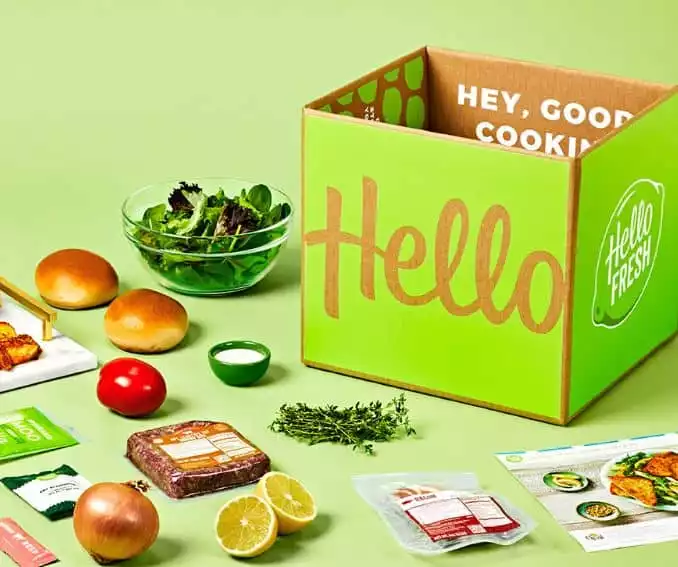 Order Your Delicious Meal Kit | HelloFresh
HelloFresh delivers weekly meal kits with delicious, prepped ingredients and easy-to-cook recipes directly to your door. Take the guesswork out of meal planning and cook delicious food for you or your whole family.
Get Started
We earn a commission if you click this link and make a purchase at no additional cost to you.
Further Reading: Full Hello Fresh Review.
Price: $13.25 per serving (depending on which package selected here)
Purple Carrot is a great option for those looking for plant-based meals without breaking the bank. While it is a pricier option per serving compared to other options available on this list, the quality you get with Purple Carrot is hard to beat.
Plus, the meals offered by Purple Carrot are claimed to help people lose weight and lower their cholesterol levels. In addition, Purple Carrot is careful about its carbon footprint and works hard to reduce the overall impact they leave on the environment. If you're concerned about sustainability, Purple Carrot is very open about all of the ways they're working to save the earth while still providing delicious meals!
Purple Carrot allows you to choose between breakfast, lunch, and dinner options. If you're too busy to cook, Purple Carrot also offers prepared meals you can add to your meal kit too!
There's a great breakdown of ingredients, cooking time, calories, and allergen warnings on each of the meals available on their site. If you're really looking to shake things up with how you cook up your plants, you should check our Purple Carrot.
Better Vegan Alternatve
Why Go With Purple Carrot?
Choose from meal kits OR ready to go "heat and serve" prepared meals, Purple Carrot has premium ingredients (100% plant based, vegan). I love that I can get delicious vegan dishes, without having to "think" about how to do it.
Check Current Promos
We earn a commission if you click this link and make a purchase at no additional cost to you.
Price: Starting at just $7.95 per serving (if you pick the right plans).
Home Chef gives you 10 entre options to choose from each week, which is quite a bit more variety than many options on this list. The dishes themselves are easy to make and pretty basic, nothing too out there or unusual.
With Home Chef you have three vegetarian options per week to choose from, plus a wide variety of meat and seafood dishes so you can be sure to find one you like. They also offer a few breakfast, smoothie, and fruit basket options you can add to your order if you're looking for a little something extra, which is convenient.
While this is one of the more affordable options on the list, they're not particularly committed to the quality or sustainability of their ingredients like some of the other services, so if that's important to you this might be a pass.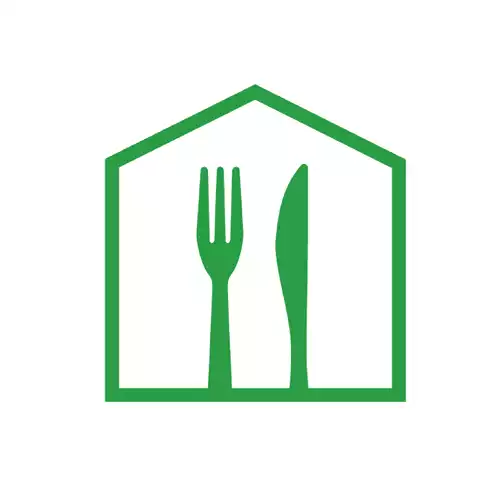 Further Reading: Home Chef vs Blue Apron Kit Delivery Service.
Price: $10.49–$14.99 per serving
While this service can be pricey, it's the only meal subscription service that's 100% organic as certified by the USDA. If ingredients mean a lot to you, it might be worth the extra few dollars per serving.
This is also a great box if you have a special diet, as they offer vegan meal options, paleo, and gluten-free options alongside the usual vegetarian or meat selections. You don't get to choose any of your meals for yourself, but this matters a little less when you're able to narrow it down to a specific dietary type.
If you're a meat-eater and picky about the meats you like, this might not be the box for you. However, it's a dream come true for vegans or others with a specialized diet who are looking for a convenient meal subscription service. It's also the healthiest option by far considering their dedication to using only the best, organic ingredients.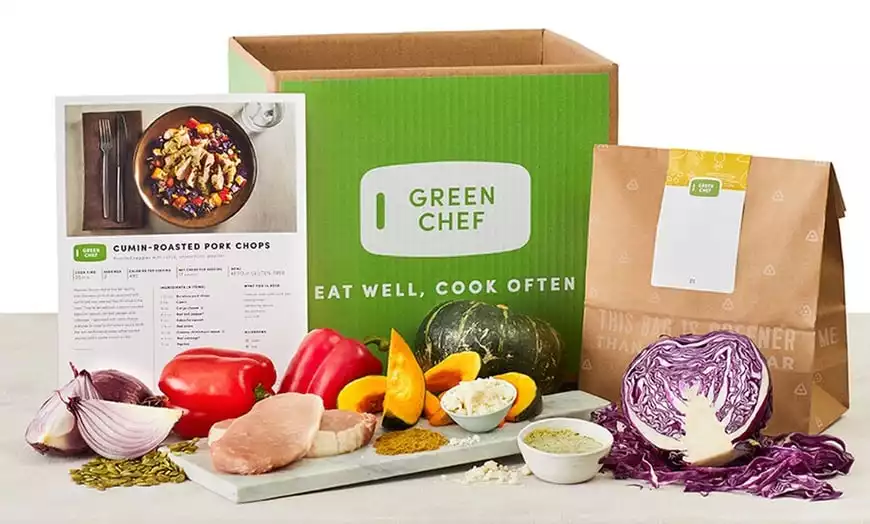 Why Go With Green Chef?
Green Chef is a meal kit service that delivers boxes filled with fresh ingredients on a weekly, biweekly, or monthly basis to make chef-curated meals. Diet and allergen friendly options, are one of the reasons I love Green Chef.
Choose Your Plan
$250 Off for Cyber Week Here
We earn a commission if you click this link and make a purchase at no additional cost to you.
Further Reading: Full Green Chef Review.
Prices: Pricing per serving tends to vary, but there are different options ranging from $10-15 per serving. Think of it as a gourmet (more affordable) alternative to eating out.
CookUnity is unlike any other meal service, but offers the same (or better) convenience factor with ready to eat meals.
They basically crowd-source local chefs and have them create different dishes in a sort of "marketplace" effect based on youIr region. This makes choosing meals actually fun, exciting, and unique.
With almost every other meal service (like with Blue Apron), I eventually ended up seeing the same meals again, or slight variations of the same basic idea. In short, it gets boring!
Not with CookUnity.
I also love the local vibes and flavor to the dishes.
If the typical meal delivery services has grown tiresome, mix it up with CookUnity instead.
It doesn't hurt that there's no meal prep required, as everything is prepared and shipped locally and ready to heat and eat.
Gourmet Ready to Eat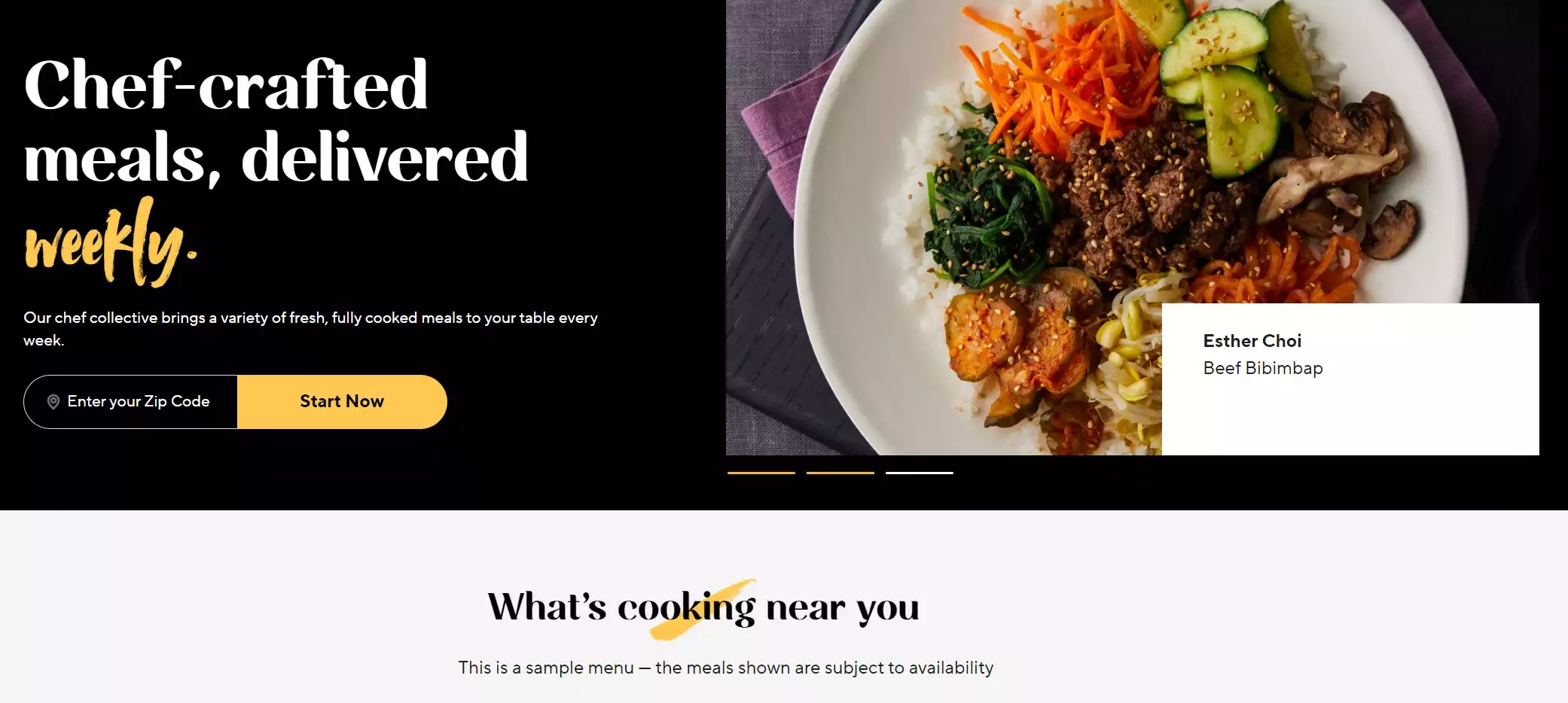 Why Go with CookUnity?
I love CookUnity as an alternative meal service because it does something different! Pairing celebrity chefs in your area with local customers is fun, interesting, and convenient (all meals are ready to heat and eat). I didn't get bored of the same types of meals like Blue Apron and it's peers. Pick the meals that pique your interest!
Check Your Local Menu
We earn a commission if you click this link and make a purchase at no additional cost to you.
Blue Apron vs Competitors
Here's how companies like Blue Apron stack up against Blue Apron meals / meal kit delivery:
| | | | | | | |
| --- | --- | --- | --- | --- | --- | --- |
| Name | Price per Serving | Shipping | Vegetarian Options? | Difficulty Level | Able to Choose Meals? | Sustainable Ingredients? |
| Blue Apron | $8.74-$9.99 | Free | 3/week | On the gourmet side | You can choose 3 out of 6 | Yes |
| HelloFresh | $8.75-$11.50 | Free | 1/week in the normal box; vegetarian box option | Simple | Not with the Veggie Box, but with the Classic | Yes |
| Purple Carrot | $11 | Free | Yes | Ranges from easy to complex | Yes | Yes |
| Home Chef | $9.95 | Free over $45, $10 under $45 | 3/week | Simple | Yes | No |
| CookUnity | Varies (local market) | Free | Yes | No prep time needed | Yes | Yes |
| Green Chef | $10.49–$14.99 | Free | Yes, also vegan, paleo, and gluten-free | On the simple side | No | Yes |
Overall, the meal kit box you choose will really come down to whether you have a dietary restriction and what's most important to you in a subscription service.
If you prefer organic food, Green Chef is your best bet, although Purple Carrot's dedication to sustainability is also appealing even if their ingredients aren't 100% certified organic.
For specialized diets, Green Chef is once again the way to go, as they're the only option on the list to offer a vegan, paleo, and gluten-free box. Vegetarians should probably opt for HelloFresh, or Green Chef for the most options, although there are enough choices to make the other boxes work, as well.
In terms of cost-effectiveness, Blue Apron and HelloFresh are essentially tied for the lowest cost per serving. The most expensive by far is Green Chef's Paleo box at $14.99 per serving, but if you have a restricted diet and are looking for the convenience of a meal delivery service it might be worth it for you.
If you're a picky eater, you might want to choose Purple Carrot or Home Chef as they offer the most customization options for your meals. Blue Apron and HelloFresh offer some customization but with more limitations. Green Chef doesn't let you choose your meals at all.
Whatever you're looking for in a meal delivery service, it's good to know that there's probably an option for you out there, and if you don't see on here that appeals to you, rest assured—the meal delivery industry is growing more and more each day.
FAQs About Blue Apron
Is Blue Apron Healthy?
Yes. Blue Apron is a healthy food subscription service, and the best thing about it is that they offer nutritious meals that are good for vegetarians and people with diabetes.
When do Blue Apron Deliver the Order?
Blue Apron operates in the United States, and they deliver meals on a weekly basis. You have the option to choose when the package should arrive and you can even have it delivered in your office.
Will I know the Apron Menu Before I Get My Package?
Yes, of course. You can make your own selection and change meals every week, so you can experiment and try new flavors conctantly.
Is Blue Apron Cheaper than Grocery Store Shopping?
Yes, definitely. Meal subscription services like Blue Apron are up to 70% cheaper than grocery shopping, and on the bonus side, they don't forget the essential ingredients in meal planning, which you might forget to buy.
Recommended Reads On Meal Kit Delivery Options & Blue Apron Competitor List
Here are some other articles reviewing and comparing the top meal kit delivery services and meal kit companies, including many Blue Apron competitors: