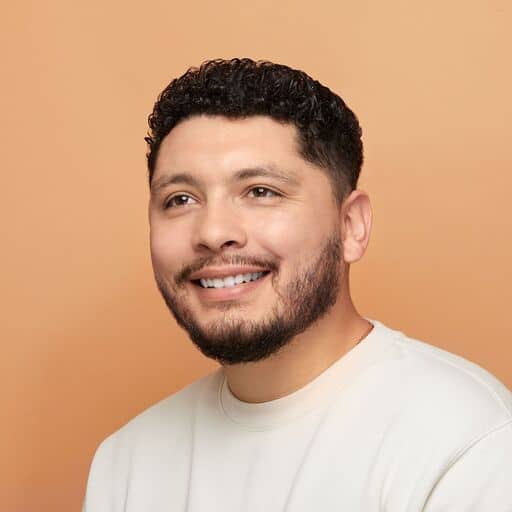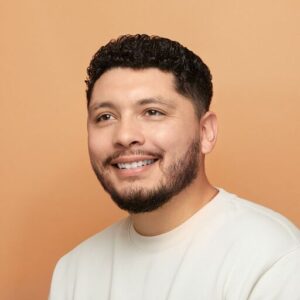 Latest posts by Daniel Medina
(see all)
The meal prep industry has been thriving in the last couple of years. Nowadays, there is so much going on that having food ready is almost as valuable as getting to your destination on time. People barely have time to cook; if they do cook, it might be a quick instant noodle or even a grilled cheese sandwich.
At least, that's what I did as I worked from home. Sometimes I would get laser-focused on a project, and the next thing I know, it's 2 PM, and I still haven't had breakfast. Sure, services like Doordash and Uber Eats will get me food without having to cook for myself, but they usually take an hour or two to deliver to your house.
But there are other options, like food delivery services which deliver a week's worth of food to your door. These services still need you to cook their food, though. Sure, it makes it much less stressful to have all the ingredients you need and a full recipe page, but if you're still waiting until 2 PM to eat like me, then chances are you don't have the energy to cook.
Thankfully, for people like us, there are services like Everytable that will deliver full-cooked, ready-to-eat meals to your door. All you need to do is pop them in the fridge, and wait until you're hungry. Yeah, it's that easy.
For me, the flavor of my food is huge. I can have a terrible day, but if I eat flavorful pasta, my attitude will rise straight up, and I'll make the rest of the day a joyous occasion. But if my food tastes bad, I count my wins and head to the nearest Taco Bell to get myself a Baja Freeze.
So where does Everytable fall? In this review, I'll take you through everything you need to know about these ready-to-eat meal services, and we'll see if it's the right food delivery service for you.
What is Everytable?
In short, Everytable is a food delivery service that prioritizes nutritious ingredients and is designed to be readily available in any neighborhood. You can purchase meals to be delivered to your home or visit one of their stores in-person and stock up for the week. This company all started to compete against the growing number of fast-food restaurants and unhealthy food practices.
On every corner, you'll quickly find a fast food joint selling cheap burgers that'll count for 60% of your daily calories. No matter how delicious they can be, sometimes it leaves us feeling guilty. Everytable is designed to be similar, but for nutritious meals. Small portions, fresh ingredients, and fast-food prices for those wanting to live a healthier lifestyle.
It all began in 2013 when Sam Polk started a nonprofit named Feast to tackle health-related issues in South LA. Feast would give out fresh ingredients to many low-income families, teach about nutrition, host cooking classes, and have support groups for the community. These were all things that might've been far out of the reach of these communities had it not been for Feast.
As they grew more popular, some community members would mention that they would still need to buy cheap fast food when they were low on time during the work week. This got Sam Polk thinking. What came next was Everytable. With Everytable, Sam wants to bring affordable, healthy food to every community. Hence the name of his company. Every table should have the opportunity to have a decent meal even when they're short on time.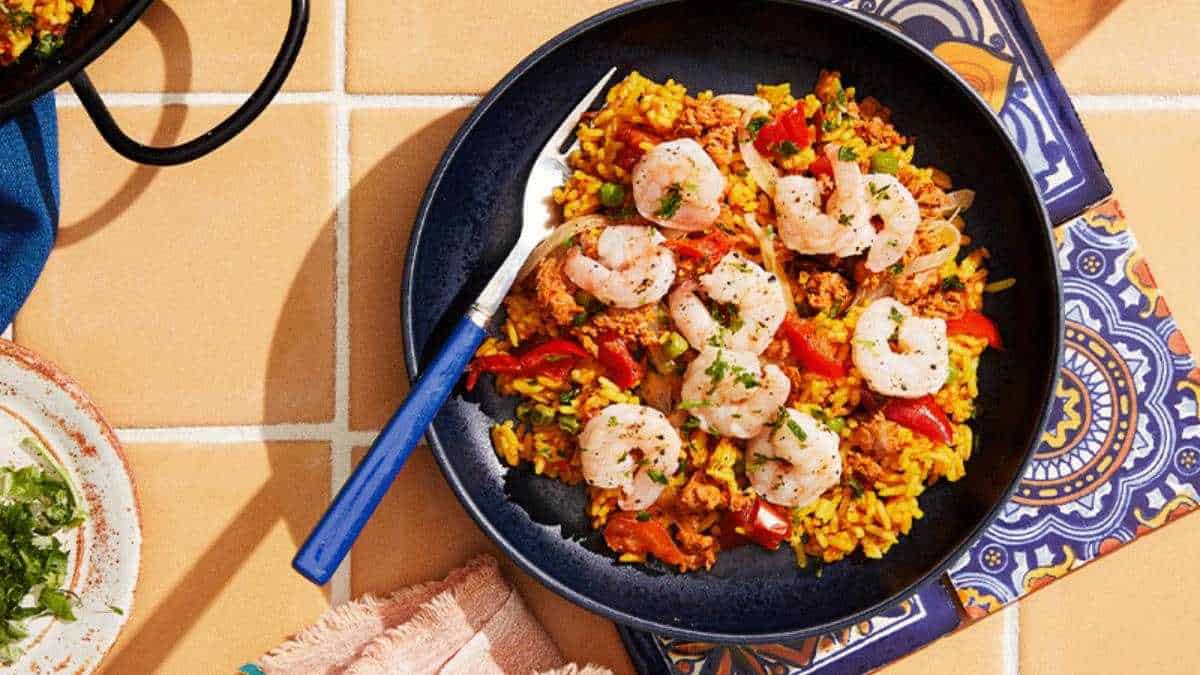 What Different Subscription Tiers Does Everytable Have?
Everytable is a build-your-own-box sort of ordeal, and there are no tiers that you can subscribe to. Instead, you look through their current menu and add any meals you might like to your cart.
It was easy to go on their website and build up my order. You can do a single order or schedule a subscription where you can reorder the same products every few weeks.
There are eight categories to choose from that include:
Hot Plates
These are your entrees. They are what you would see in the Dinner section of a restaurant menu, including different types of bowls, tacos, seafood, pasta, and more. They have a selection of over 15 Hot Plates alone to choose.
Salads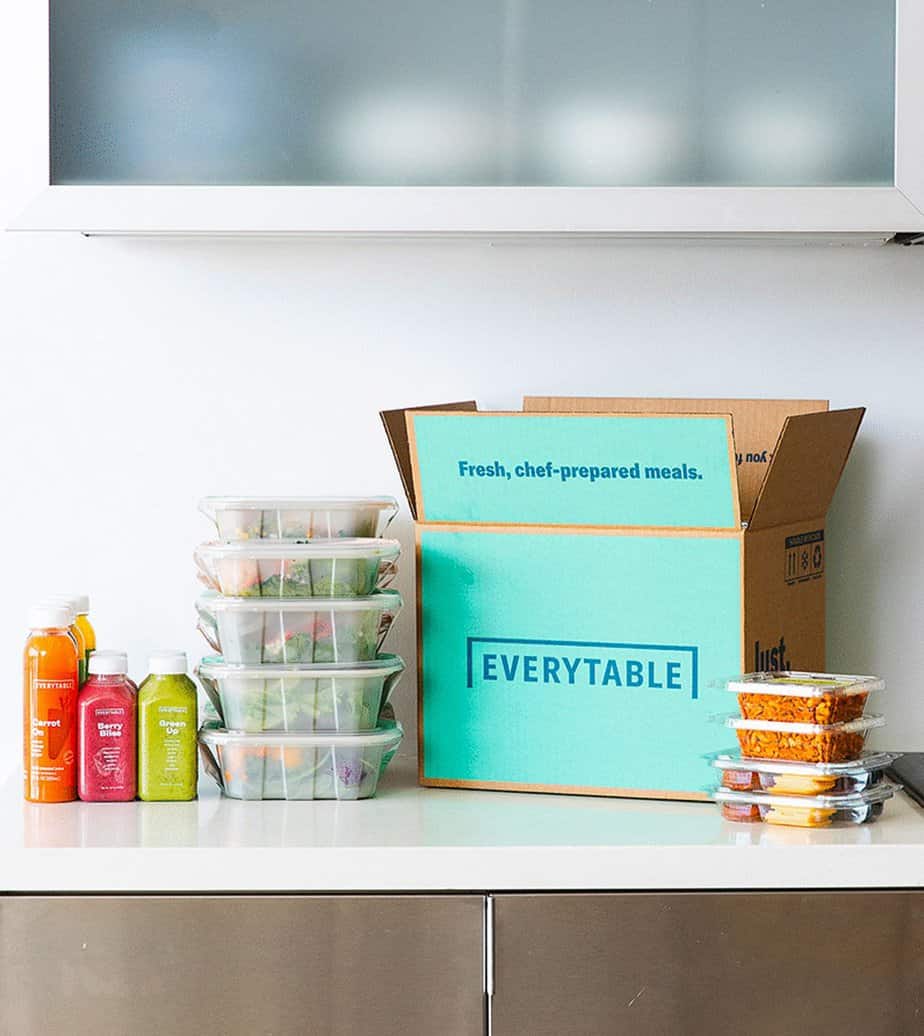 The usual combination of salads you'd expect to see at any place with greens. They have different proteins, different cuisines, and plenty of variety to satisfy any cravings.
Wraps
There are four different wraps to choose from, which include:
Falafel & Hummus Lavash
Pesto Chicken Wrap
Buffalo Chicken Wrap
Southwest Chicken Burrito
Essentials
These are your essentials if you've already got a meal in mind, but you don't want to cook everything on it. Salmon, BBQ Chicken, and a few sides will be your options here.
Breakfast
Everything here has eggs except for the Sunrise Overnight Oats. So it's a little limited, but if you're in a rush, it's always good to get some energy from an egg meal.
Drinks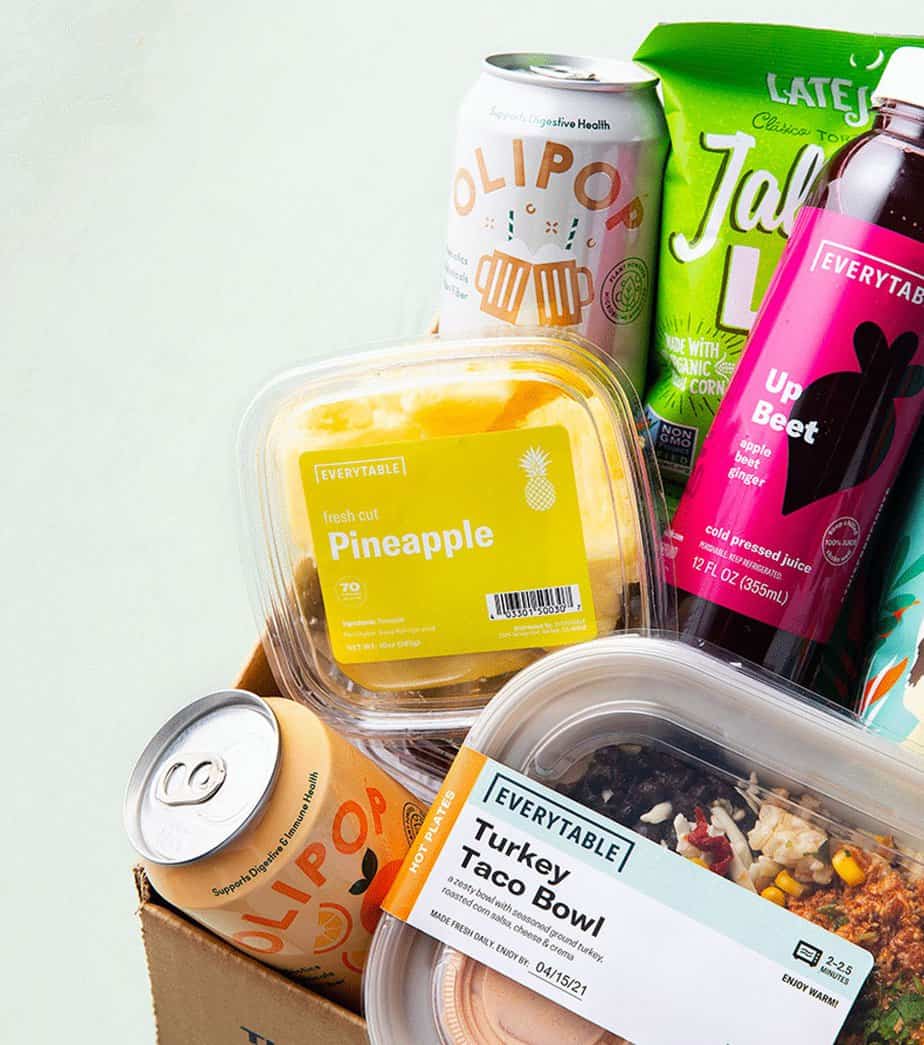 Immunity Ginger, Cold Brew, Coconut Water, and any healthy shot you can think of are what you'll find in the Drinks section.
Dessert
Just a few prepackaged treats. Nothing too grand here. Single cookies, a small brownie, or similar sorts. Everything in this section is baked.
Snacks
Nuts, fruits, and oats are what you'll find in the Snacks section. Not much to see, but they'll satisfy a random craving for something bite-sized.
Prices vary, but none of the Hot Plates, Wraps, or Salads are above $10. So very affordable. All the drinks, desserts, and snacks are about what you'd expect to find at Whole Foods. So it's a bit pricy for single items.
Where To Purchase EveryTable
You can purchase Everytable directly from their site or at one of their established locations. To see if one is near you, head to their website HERE.
Currently, Everytable is only available in the following cities:
Los Angeles, California
Long Beach, California
Orange County, California
San Diego, California
Inland Empire, California
Manhattan, New York
New York City, New York
So it is a bit limited, but it's still a very young company.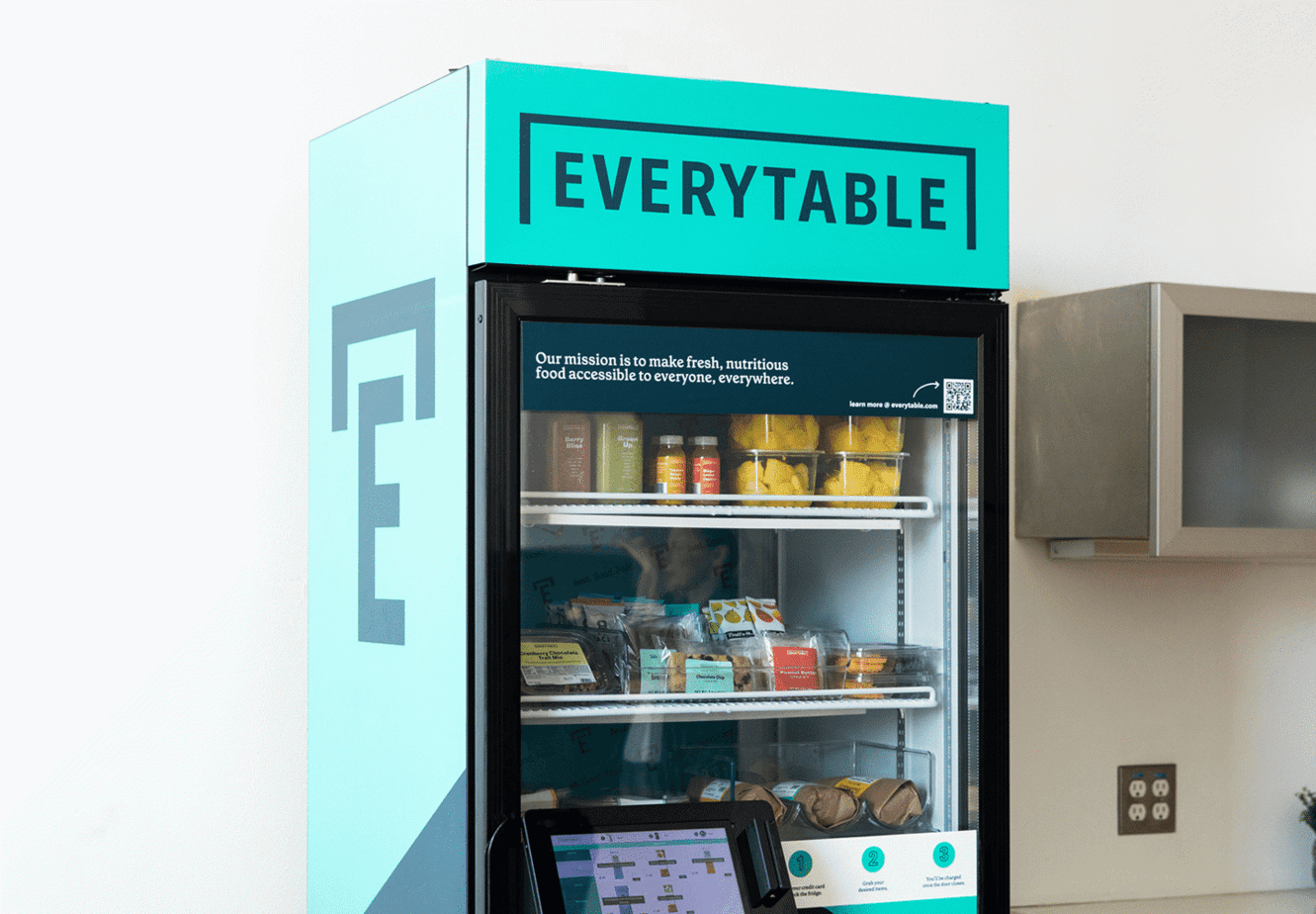 My Personal Experience with Everytable
Now for the good part, here is my personal experience with Everytable. I ordered a good variety of products and at least two from each category to get a feel for what to expect from Everytable. It started great with the presentation and overall brand identity, but it fell off a bit regarding the flavor.
What I Ordered
Here is everything I ordered from Everytable and how much it cost:
Chicken shawarma with yogurt sauce x 1 ($8.55)
Tangy bbq chicken salad x 1 ($8.55)
Trap Kitchen curry chicken x 1 ($8.55)
Homegirl salmon adobo x 1 ($9.90)
Lemon Herb Couscous Salad with Chicken x 1 ($8.75)
Salmon superfood salad x 1 ($9.45)
Southwest chicken burrito x 1 ($7.95)
Roasted chimichurri potatoes x 1 ($4.65)
Golden sunrise overnight oats x 1 ($4.75)
Immunity ginger juice x 1 ($5.95)
Kale, yeah, juice x 1 ($5.95)
Peanut butter cookie bar x 1 ($2.95)
Falafel & hummus lavash x 1 ($7.50)
Cauli mac & cheese x 1 ($5.00)
Sunrise breakfast bowl x 1 ($5.95)
Dragonfruit glow juice x 1 ($5.95)
Chili lime cashews x 1 ($4.00)
Turkey taco bowl x 1 ($7.55)
Pineapple pork luau bowl x 1 ($8.55)
Egg roll in a bowl x 1 ($8.55)
Smoky Spanish rice & shrimp x 1 ($8.55)
Elote caesar salad x 1 ($8.55)
Buffalo chicken wrap x 1 ($7.45)
Unboxing the Product
When my order arrived, it came in three boxes. So I realized it was a rather large order, but it makes sense since I'd be testing the product. I would definitely not order more than a few meals in the future, mainly because they expire pretty quickly. More on that later, but I wanted to state that upfront because it was a lot of food, and the expiration date was much quicker than I thought.
It might be because of the fresh ingredients, but it caught me off guard.
When I started to unbox the product, everything was going great. The product, for the most part, was neatly packed in. Unfortunately, one of my packages did break while inside, and it spilled over everything else. The Overnight Oats were pretty creamy, so cleaning up was a bit of a hassle.
Everything else was fine, and thankfully nothing got too soaked in oats. So I was able to save everything but the Overnight Oats. So we were off to a bumpy road. The portions are definitely on the smaller side, but I reserved judgment until I ate the food to see how filling the ingredients were.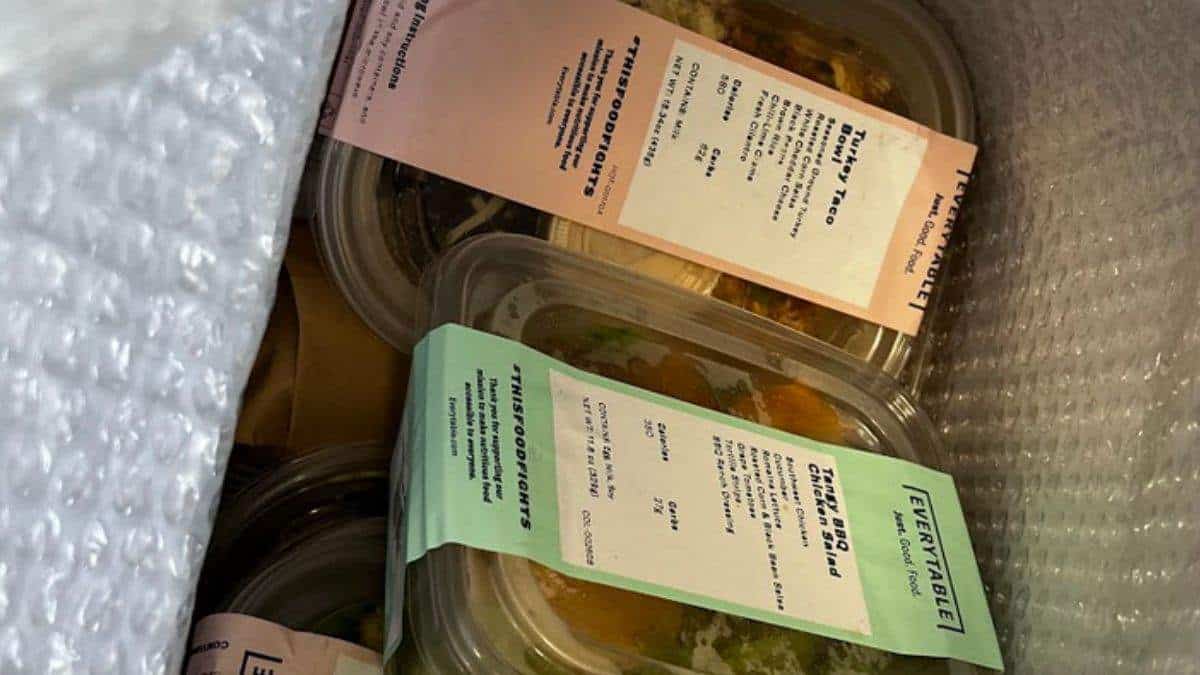 Tasting the Flavor of Everytable
Now for the most crucial part of this review. The taste test. Let me start by saying that I was pleasantly surprised by the Salads. They were the absolute best part of the whole ordeal.
Each salad tasted fresh and had great ingredients. The Elote Caesar Salad was interesting but pleasant, and my only gripe is that I only ordered a few of those.
Now, here is where things start to go a bit downhill. The Hot Plates and Wraps were just okay, and they weren't anything to drive home and shout about. The Pineapple Pork Luau Bowl was one I couldn't finish because the texture felt a little weird. The same issue happened with the Cauli Mac & Cheese.
I think this is because some of these fresh ingredients don't transfer over well to a meal that must be refrigerated and then reheated.
The wraps also had the same issue. Some of the fresh flavors inside didn't translate well. I also found that the sauce could be overpowering, but this might be due to the loss of freshness.
The drinks and desserts didn't have any taste issues, but they weren't very unique to Everytable. It tasted like stuff I could purchase at Whole Foods or the local healthy grocery store for around the same price but without paying for delivery.
The essentials were pleasant but not something I would eat by themselves. This would need to be paired with something that you already cooked. So it defeats the purpose of the ready-to-eat meal.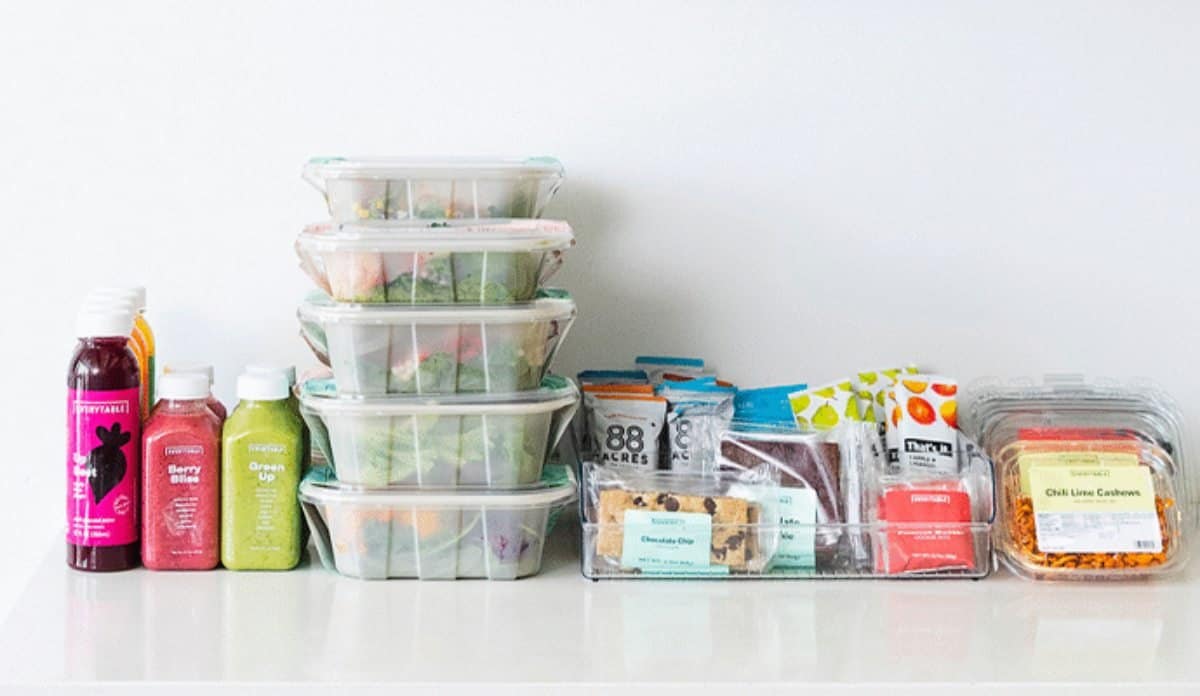 Overall Satisfaction with Everytable
At the end of the day, Everytable stands for something great, but their delivery could use a little bit of fine-tuning. The Hot Plates are where I am left most unsatisfied, which is a bit tragic since they are also the most significant part of Everytable.
They didn't taste too good, and most of the time, I wished I was eating a burger instead. To truly succeed, Everytable needs to provide nutritious food that tastes great. That way, people won't be tempted to return to their nearest fast food joint.
The expiration for everything was around three days after it arrived. This was a bit alarming, and it made me realize that Everytable is meant to be ordered for meals within three days. If you're looking to get meals for the entire week, you might need to freeze a few.
Here is my score for each category that you can purchase from Everytable:
Hot Plates – 6/10
Salads – 9/10
Wraps – 6.5/10
Essentials – 5/10
Desserts – 6/10
Drinks – 7/10
This is based on the overall taste, presentation, how filling it left me feeling, and my overall satisfaction.
Pros
Affordable pricing for plates that would otherwise take hours to make.
A wide selection of products.
Plenty of flavors and cuisines to choose from.
Fast delivery.
Great website interface, and it is straightforward to place an order.
Quick and reliable customer support.
Strong brand identity and positive message.
Cons
Hot Plates are lacking in the flavor department.
Some hot plates don't translate well when reheated.
Overall, the packaging could use some work since it broke apart easily in my order.
Desserts could be a little more creative if they aim for the $3-4 price point.
Who is Everytable For?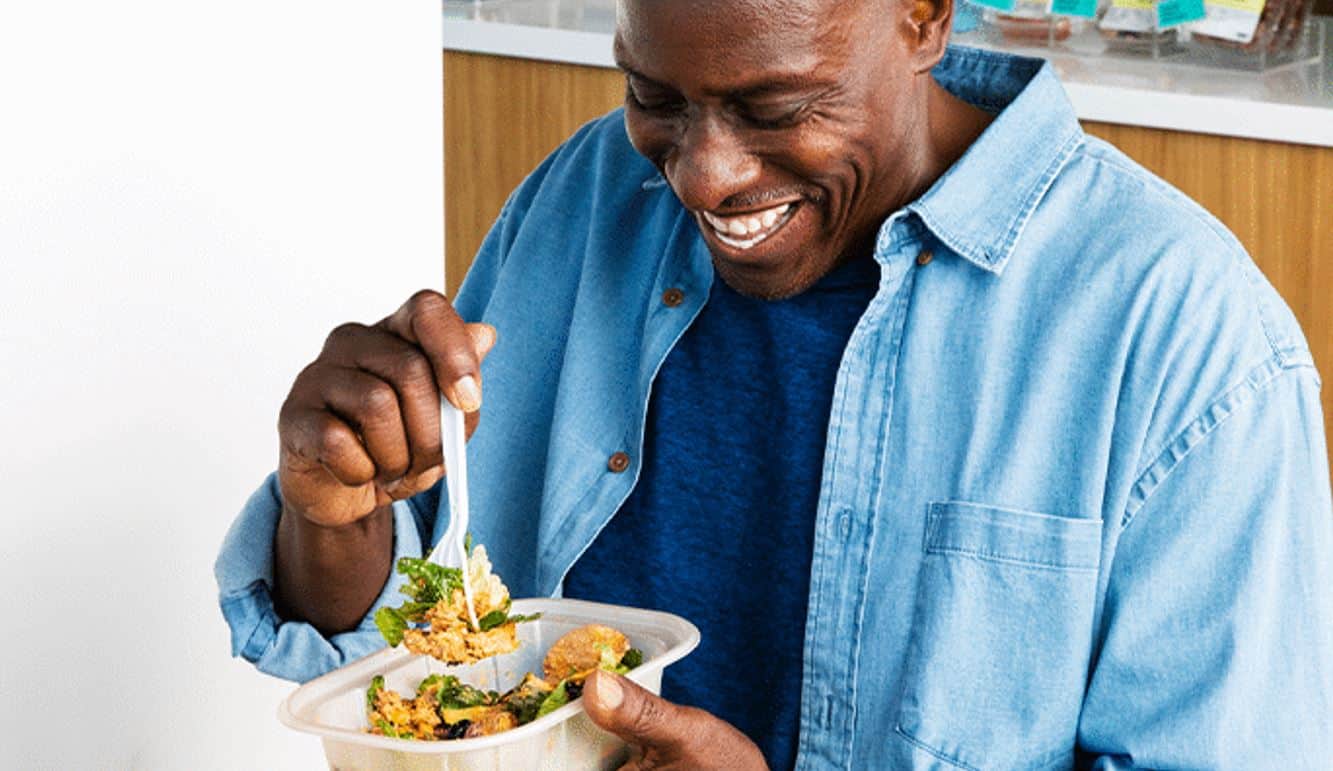 Everytable is for people who can not afford to go out of their way to cook a healthy meal and are concerned about the health issues that could arise from repeated fast food consumption.
It's not for people that want to meal prep for a few weeks. Nor is it for people looking to completely replace a dinner for a day of self-care or a date. The flavor and presentation are much better suited for those looking just to eat something quick that doesn't have to be fast food.
You're purchasing this for its convenience and its nutrients, and not for its flavor or presentation.
Would I Order From Everytable Again?
I wouldn't because I enjoy cooking for myself and opt for easy-to-cook meal prep burritos, bowls, and salads over Everytable. But for those that don't have the time to cook or are looking to try something new during work, then I highly recommend Everytable.
If you live near a store, it's better to stop by Everytable before work and pick up a meal than order something from an expensive restaurant or fast food.
Best Alternatives to Everytable
Hello Fresh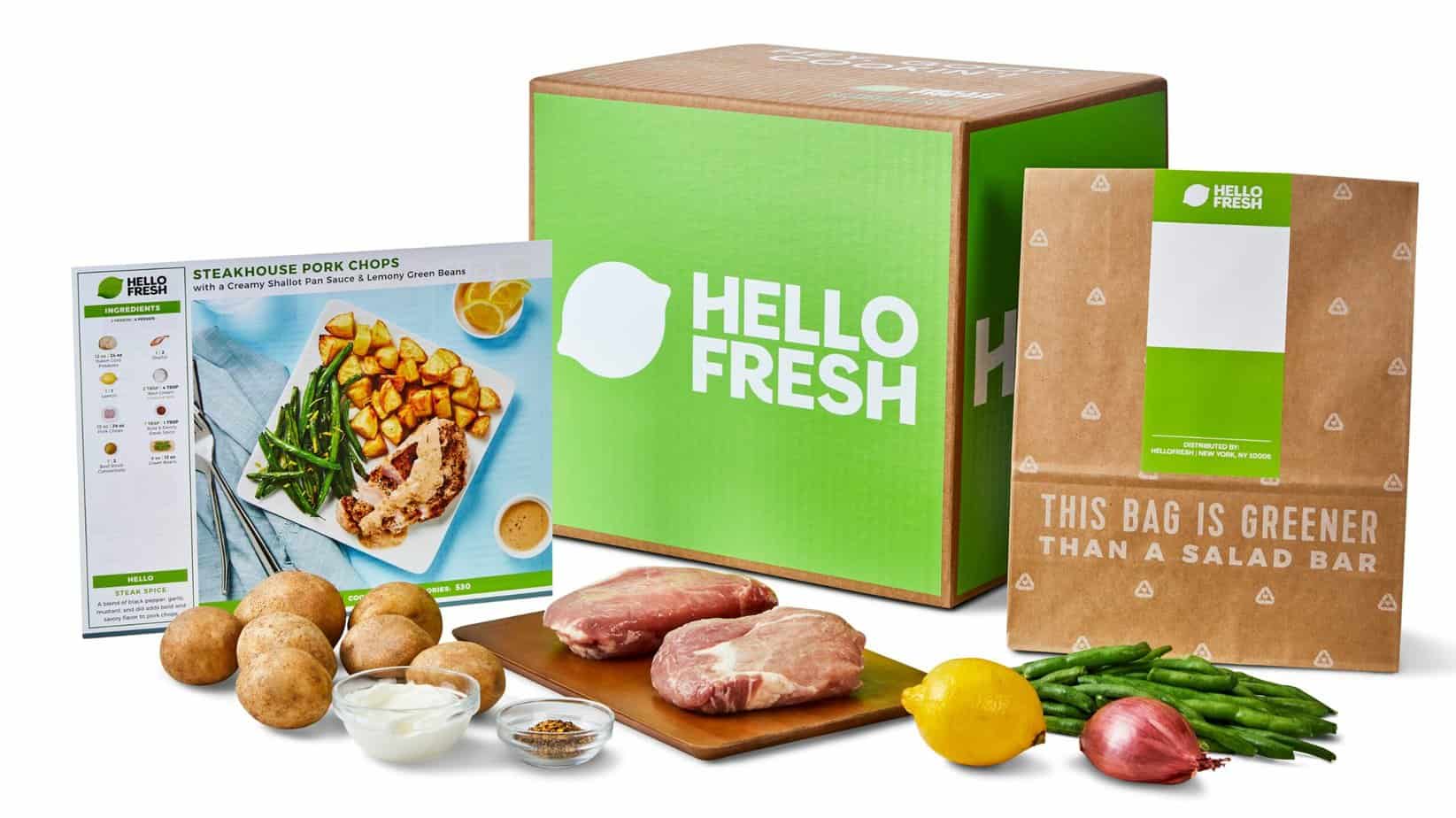 Hello Fresh is an excellent option if you're looking to cook for more than yourself. They offer plenty of great options while also giving recipes that are easy to follow and fun to make.
There are a variety of plans that you can choose from, and they offer various options to help you decide what's best for you or your family.
You can view our review on it here.
Blue Apron & Marley and Spoon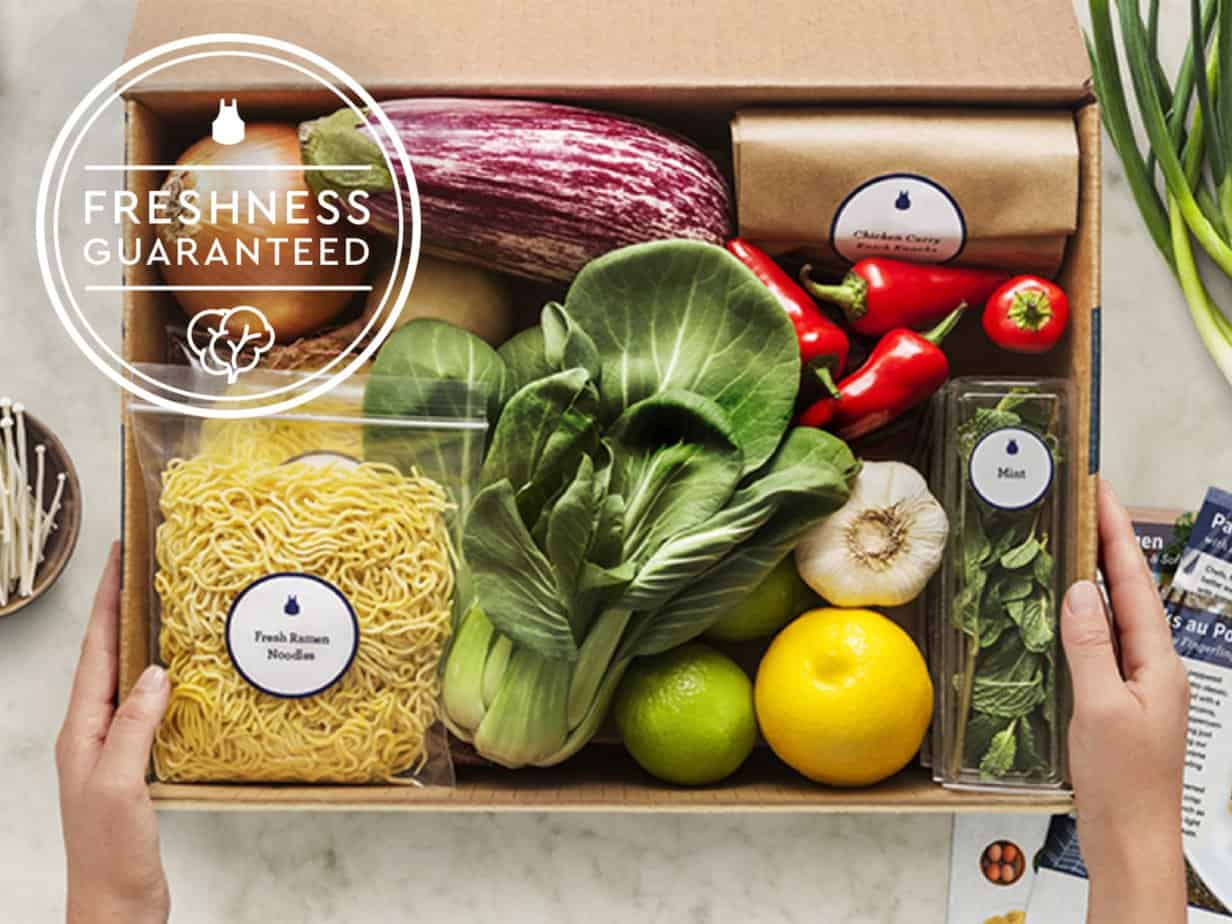 Blue Apron offers an excellent selection for aspiring chefs and will even allow you to learn pretty neat recipes. They have four different options to choose from, including a vegetarian option. I've found that trying out a vegetarian once a month can be very beneficial for my energy levels.
They also offer an option that prioritizes people looking to lose weight. I recommend it to anyone looking to lose some weight or get healthy.
On the other hand, Marley and Spoon have a bit less of a selection than Blue Apron, but they have over twenty recipes to choose from weekly. They also have eighteen thousand recipes in their inventory. So you will never run out of things to try.
You can read our entire comparison with Marley Spoon and Blue Apron here.
Sunbasket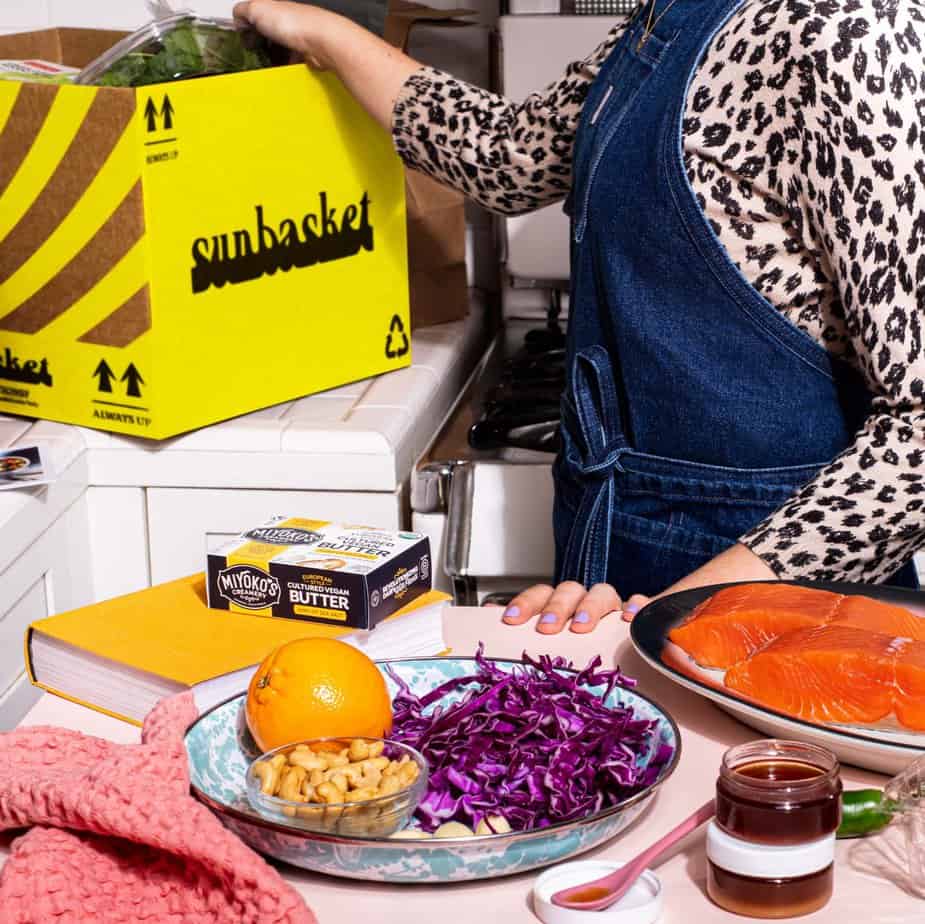 If you're looking for fresh and organic food, then Sunbasket is the way to go. It features ingredients organically grown by farmers, and they have some very nutritious options and plenty of flavors to choose.
You can check out our full review here.
FAQ
Question: Is Everytable expensive?
Answer: No, Everytable is pretty affordable when you think about how much time it saves you from cooking and the variety of meals it offers. None of their hot plates are over $10, and you can get a decent-sized haul for less than $50.
Question: Do you need to cook your own food with Everytable?
Answer: No, Everytable has ready-to-eat meals, which means that you will need to reheat the meals you get for yourself. Some salads won't even need reheating and will require you to mix the dressing into them.
Question: Is Everytable sold in stores?
Answer: Everytable has its own in-store locations where people can head to and purchase meals. They are minimal and only located in Southern California, New York City, and Manhattan.
So, is Everytable Worth Using?
To conclude this review, I would say that Everytable isn't for everyone, and I wouldn't recommend it as something to do too frequently, either. Their flavors are just not that tasty, and if you use them too often, I'm sure you'll grow tired of the food rather quickly.
They are a relatively new company, so their selection isn't too large, but it's enough to keep someone going there every week or so. I recommend using Everytable if you're a frequent fast food goer and want to start breaking away from that. Everytable will also introduce you to new flavors, which may motivate you to start cooking different cuisines.
Overall, I'd say Everytable was not for me, but it could be for you. Give it a try! Purchase one or two meals and pick up a salad. It won't cost you too much, and you'll be able to check out the flavor for yourself.
Recommended Reads: