Latest posts by Erin Jamieson
(see all)
Interested in Splendid Soon? Here's my fresh take:
Main Features of Splendid Spoon:
Soups, Smoothies and Grain Bowls
Vegan food, free of GMOs, gluten-free meals, and low in sugar and sodium
Sustainable packaging
Ability to cancel or skip weeks
Pricy, and somewhat limited service
While it's possible you've never heard of or had a chance to review the Splendid Spoon meal service chances are you've heard of food subscription services.
Fresh food delivery kits, with big names like Blue Apron, Plated, Freshly, and Marley Spoon are omnipresent now, yet much of that growth occurred within the past nine years.
Even the rise in sales from 2016 to now is remarkable. Consider this: in 2016, meal delivery kits were worth a collective one and a half-billion dollars in the United States. By 2022, that number is expected to exceed eleven and a half-billion dollars.
But one issue that's especially changed is what types of meal kits consumers can order. Over the years, prominent meal kits have continued to add variety in terms of different dietary needs and lifestyles. While some offered vegetarian meal kits early on, now you kind find meal kits also suitable gluten-free, vegan meal kits, and even paleo kits.
But while plant-based meals were being offered for delivery fairly early on, there was a niche yet to be filled: plant-based meals that are also categorized as clean eating habits (and mindful eating).
Nicole Centuro, the founder of Splendid Spoon, recognized that need. The idea came to her when she was studying at the French Culinary Institute. Years of developing vegan soup and her own experience with Fresh Direct after her son's birth convinced her that the need was there.
Coupling the convenience and approach of fresh and healthy ingredients with specific dietary needs and fresh whole food, she experienced success as she may not have been able to imagine. Within a month, what started with a million-dollar investment brought in a revenue of over one billion dollars.
While there's no doubt Splendid Spoon has found success, the question is: is it any good? In this review, we'll cover your frequently asked questions as they pertain to both Splendid Spoon and meal delivery services, and also investigate everything you need to know to decide if this is a fitting meal kit for you.
What do I need to know about Splendid Spoon, and is it a good option for me?
Now let's take a look at the details of what a Splendid Spoon subscription provides. We'll take a look at customer service, meals, pricing, other factors, and overall experience.
What is the main purpose of Splendid Spoon?
Splendid Spoon is marketed as a meal kit subscription service which focuses on meals that are plant-based, GMO-free, gluten-free, and based on whole foods. It's among the few meal kits subscriptions specifically suited for vegans and is meant to provide nutritious foods. While not entirely organic, organic ingredients are used, especially for delicious smoothies, soups, and for products listed under the 'dirty dozen'. Contrary to the common questions about Splendid Spoon, the concept actually pushes against fad/ extreme diets, at least in theory.
However, food is both pre-portioned and calorie-controlled. The idea is to improve health with nourishing food rather than making drastic changes, or simply to have access to supporting a whole food, vegan lifestyle.
With just three categories, it does feel rather diet centred and is not in quite the same category as something like Home Chef. While the main focus is not necessarily weighted loss as much as health, it is possible to weight loss will happen.
They do not guarantee weight loss but say they focus on fibre-rich, whole foods to help you feel better as a whole.
What are Splendid Spoon ambassadors?
Splendid Spoon Ambassadors is essentially a referral program, which is a perk where you can refer a friend and earn a number of benefits. By becoming an ambassador, you can earn money, be features on Splendid Spoon social media posts, receive exclusive event invitations, get sneak peeks at upcoming meals, and join and connect with others through the Ambassador Network. In order to apply, you'll be required to fill out forms, including your basic contact information; occupation; social media links; 'wellness' qualifications, what you love about Splendid Spoon, and a brief statement on why you'd make an effective ambassador.
Can you gift a Splendid Spoon?
While gifting an actual subscription is not promoted, you can gift in the form of gift cards. You can select gift cards in the amount of sixty-five, ninety-five, or one hundred and thirty-five dollars; you can also select your own amount. Each amount tells you how many meals the gift card will buy.
How does delivery work?
All meals are delivered either frozen or refrigerated in insulation that includes no animal products and shipped via FedEx. In addition, all packaging–which includes bottles, boxes, ice packs, totes, bows and lips–is BPA free and either biodegradable or recyclable.
As further evidence of commitment to sustainability, there's even a simple recycling guide on Splendid Spoon's website. Meals last for up to a week in the fridge or a month in the freezer.
What plans are available, and how much do they cost?
You can opt for one of three plans, all at different price points.
The first plan offers five bowls for lunch per week and costs thirteen dollars per meal or a total of sixty-five dollars per week.
Breakfast, Lunch, and Reset provides five smoothies (mainly breakfast smoothies), five bowls, and a reset per week. This costs nine dollars per meal and a total of one hundred and thirty-five dollars per week.
Breakfast and Lunch include five smoothies and five bowls per week, with a cost of nine fifty per meal and a total price of ninety-five dollars a week.
Overall, Splendid Spoon offers some options, but it is rather expensive. The cheapest plan will cost an average of two hundred and sixty dollars a month, while the most expensive plan comes with a monthly price tag of around five hundred and forty dollars.
Of course, you also need to keep in mind that plans like Splendid Spoon are fairly limited. While there are subscriptions that offer vegetarian options, vegan is rarer, and even more rare are vegan diets that are also gluten-free, GMO-free, and committed to whole foods and recyclable products.
What are Splendid Spoon meals like?
Splendid Spoon offers meals or meal replacements, depending on how you want to look at them. There are a few main categories:
Breakfast
Breakfast consists of smoothies that contain no added sugars, and are mostly made out of fruit, spices, and natural protein (such as pea protein, nut butter, chia seeds). They are also made of primarily organic ingredients. The smoothie delivery service alone is outstanding.
Current varieties include Pumpkin Spice; Orange Hibiscus; Strawberry Goji; Blueberry Coconut; Green Matcha; Cacao Almond; Chocolate Cherry; Blackberry Basil; Carrot Ginger Chia; Raspberry Cacao; Banana Flax; AB&J; and Power Green.
Lunch
Lunch allows you to select from soup and grain bowls. There are a total of twenty-five bowls available, and each one is veggie-focused and visually appealing.
Options include: Coconut Curry Rice Bowl; Morrocon Spiced Buckwheat Bowl; Lemon Wild Rice and Broccoli Bowl; Brown Rice Taco Bowl; Tuscan White Bean and Tomato Bowl; Aloo Gobi Quinoa Bowl; Morrocon Lentil; Mexican Tomato; Green Split Pea; Garden Minestrone; Cauliflower Tikka; Zucchini Puttanesca; Butternut Squash Ratatouille; Chickpea Harissa Tahini; Masala Khichdi; Lentil & Kale; Broccoli Hempseed; Cumin Sweet Potato; Kabocha Congee; Red Beet Buddha Bowl; and others, including stews and curries.
Though there are just twenty-five items at a given time, there's a wide variety of flavors and cuisines. The ingredients lists are fairly brief and are very much focused on whole foods.
Reset
This category contains soups, meant to help resolve digestive issues. While the claim is that these soups can 'reset' your digestion in a single day (think of it like soup cleanse ), it's unclear how or what exactly a reset means. This is the most limited category, with five varieties available.
Options include Pumpkin Pear Bisque; Butternut Turmeric; Parsnip Apple; Cauliflower Potato Chowder and Fennel Consommeé.
As is the case with other categories, ingredients list and short and simple and true to the criteria of the whole food. Keep in mind that options change on a weekly basis. While product types can still be a bit limiting, you're unlikely to grow bored of specific items. Also remember that dinner options are NOT on the menu as part of the reset time.
How do these options measure up on a nutritional basis?
As we've mentioned, smoothies, bowls, and soups are all plant-based and focused on healthful ingredients. Healthy fats, produce, and protein is present in all offerings. It's also true that these options are free of gluten and added sugars, as well as moderate to low in sodium.
However, many offerings do tend to be a bit light in protein, which may be more concerning for athletes or a long term diet. Lunches, for instance, average five to six grams of protein per serving, though many are low in calories and do come with two servings.
Some claims do not have specific backing. The soups claim to reset your digestion, for example, but there's no firm evidence behind this. Many of the products break down how different ingredients can be helpful, but not all of these claims can be firmly backed.
While there are some vitamins and minerals in these healthful options, Vitamin D was especially absent, and Calcium was low.
Overall, the ingredients themselves are admirable, with fresh produce, healthy fats, some protein, and healthy starches. The options are colourful and contain a wide variety of flavors as well. However, as a long term eating regime, one may need to supplement, with vitamins or other food, because taken as a whole, the products do present some nutritional deficiencies.
What customization options are offered for Splendid Spoon?
When you select a plan, you have the option to select specific items, as well as change your selections on a weekly basis. You can also specify flavours you do not ever wish to have delivered to you. After the first week, you can also mix and match between breakfast, lunch and reset items.
Also note you may cancel as soon as you like, as well as skip weeks, maybe for flexible subscriptions.
What do customers think?
While there are reviews listed on Splendid Spoon's site, it's always wise to look externally. There actually are not many ratings you can find on Splendid Spoon, however.
On TrustPilot, just four customer reviews gave it an average three and a half out of five stars. Reviews were evenly split between excellent, good and bad. The higher ratings praised the flavour of the products, with one claiming that their health improved. The one negative review simply didn't like the taste of lentils while one reported a soup that leaked.
A variety of expert reviews were mostly positive about the service, but with a few caveats. Business Insider was just one example that declared it among the best meal subscriptions and meal delivery service options.
Is Splendid Spoon a smart option for me?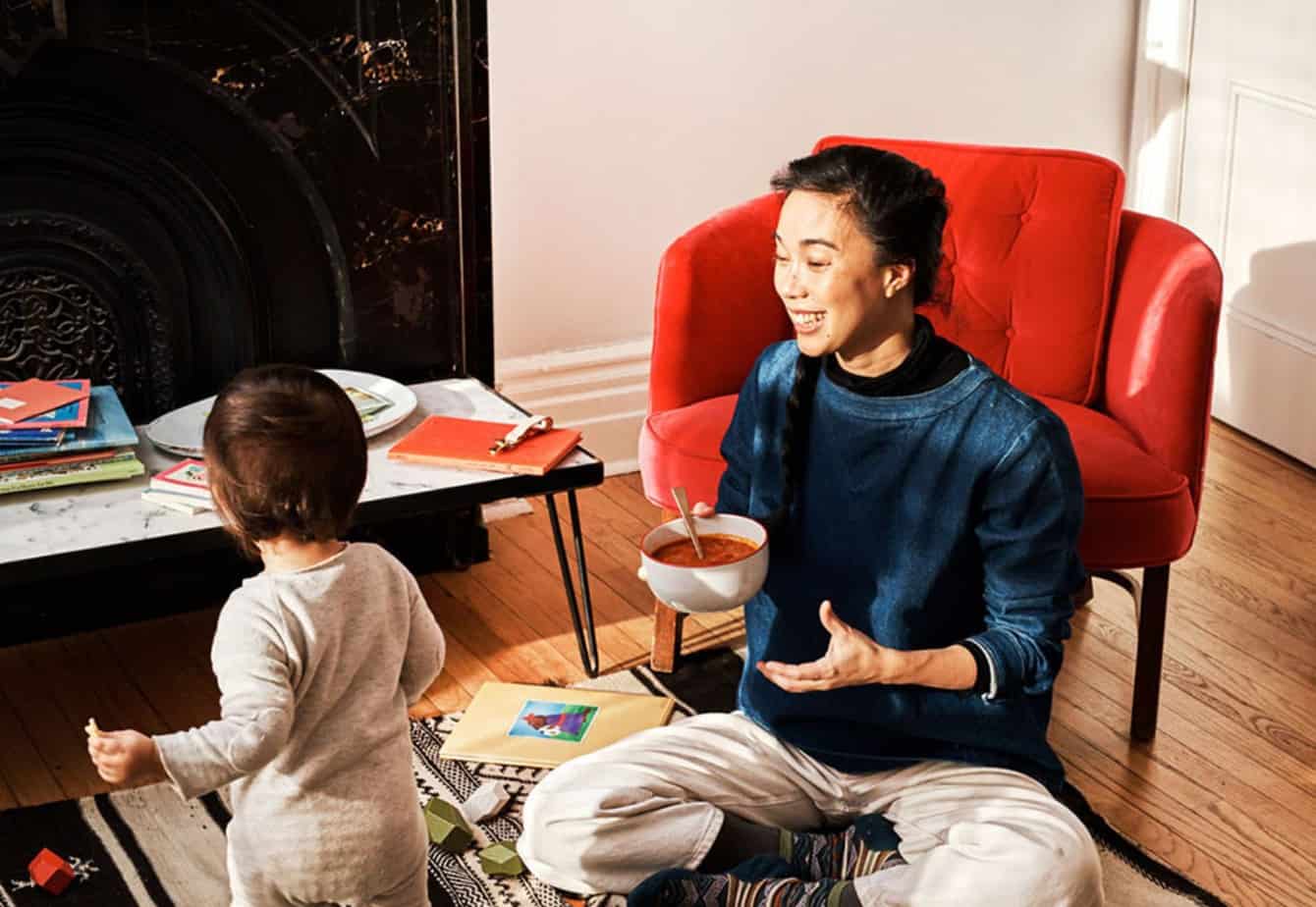 Ultimately, Splendid Spoon has much to admire and makes a name for itself in a rather niche market. With far fewer plans available for vegans, and even less that also are gluten free, GMO-free, whole-food-based and low in sugar and salts, it's hard to dispute that it has value.
Of course, there are also some obvious drawbacks. For one, Splendid Spoon is rather expensive, and its limited product selection makes it less suitable both for families and long term. Here's a final look at the pros and cons.
Pros of Splendid Spoon
Relatively positive individual reviews
Delicious whole food, plant-based meals with healthy fats, superfoods, carbs and protein
Variety of flavours and cuisines
Sustainable packaging
Reasonable cancellation terms
Menu changes weekly
Cons of Splendid Spoon
Some health claims don't provide proof
Can be quite limiting, and not as suited for families
Can be quite expensive
Due to lower protein and lack of some essential vitamins and minerals, may not be suitable for long term
Conclusion: Splendid Spoon Review
Overall, Splendid Spoon is a good meal delivery service option for a short term way to begin or stay on track with a plant-based (breakfast lunch combo), whole-food lifestyle. We most recommend for it to be used either for a small period of time or intermittently (intermittent fasting). Another option is to order the smallest plan and add your own food. While quite expensive, there is much to still admire.
Splendid Spoon Alternatives
Not convinced? There are PLENTY of other alternatives to Splendid Spoon on the market. Here are some our team has tested:
FAQs About Splendid Spoon
Why do people use meal kits?
Meal kits all consumers to prepare meals at home in time-saving ways. Unlike snack kits, which typically feature packaged foods, meal kits focus on a blend of fresh ingredients and supplementary food and condiments. The meals are delivered to your door and normally you have a large degree of say as to what you order.
Are meal kits cheaper than groceries?
As you may imagine, whether or not meal kits are cheaper than groceries depends on a number of factors. Those living in areas with higher costs of living may feel meal kits could actually save money, while those in lower-cost areas may very well feel the opposite. The reality is it's unlikely that meal kits will cost less than grocery shopping. You're paying for delivery, features, and the service itself, so expect to spend more, even aside from markups.
Can you lose weight on Splendid Spoon?
This is especially likely if you make changes, either in portions or what you're eating, or if the meals differ from what you normally eat. But weight loss is not guaranteed, nor is that the intent of Splendid Spoon.
Splendid Spoon falls somewhere in between diet focused weight loss plans and regular meal kits. While weight loss isn't the main focus, it's mentioned as a possible effect. And while the diet does use whole foods, some elements of it–such as the 'reset' items makes it feel very much like a diet. While you may lose weight, there isn't a specific focus to do so.
Is Splendid Spoon organic?
Yes, Splendid Spoon, is vegan, gluten-free, and non-GMO. Organic ingredients are 'used as often as possible'. The soups and smoothies are primarily made with organic ingredients. While this does mean that not all meals are one hundred per cent organic, the company site mentions that they normally provide organic ingredients in the case of products that is lumped under the 'dirty dozen,' or produce recognized as consistently being grown with high levels of pesticides and fertilizers.