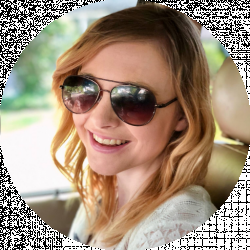 Latest posts by Erin Jamieson
(see all)
I was lucky enough to grow up near a fish and seafood specialty store, but something my family only went to occasionally. The truth is, my best experience was when we traveled and ate dinner with local food. My favorite: locally sourced shrimp and scallops from Hilton Head island. But now, delivery services like ButcherBox and Wild Pastures offer more options than ever, no matter where you live.
As I grew up, I came to care not just about meat and seafood flavor and quality, but also about sustainable and ethical sourcing. That's why options like ButcherBox and Wild Pastures intrigue me. From burgers to wild-caught salmon, all sustainably sourced- is it too good to be true? And how do these two meat delivery companies compare?
Here's my honest take on ButcherBox vs Wild Pastures- and which service is worth it.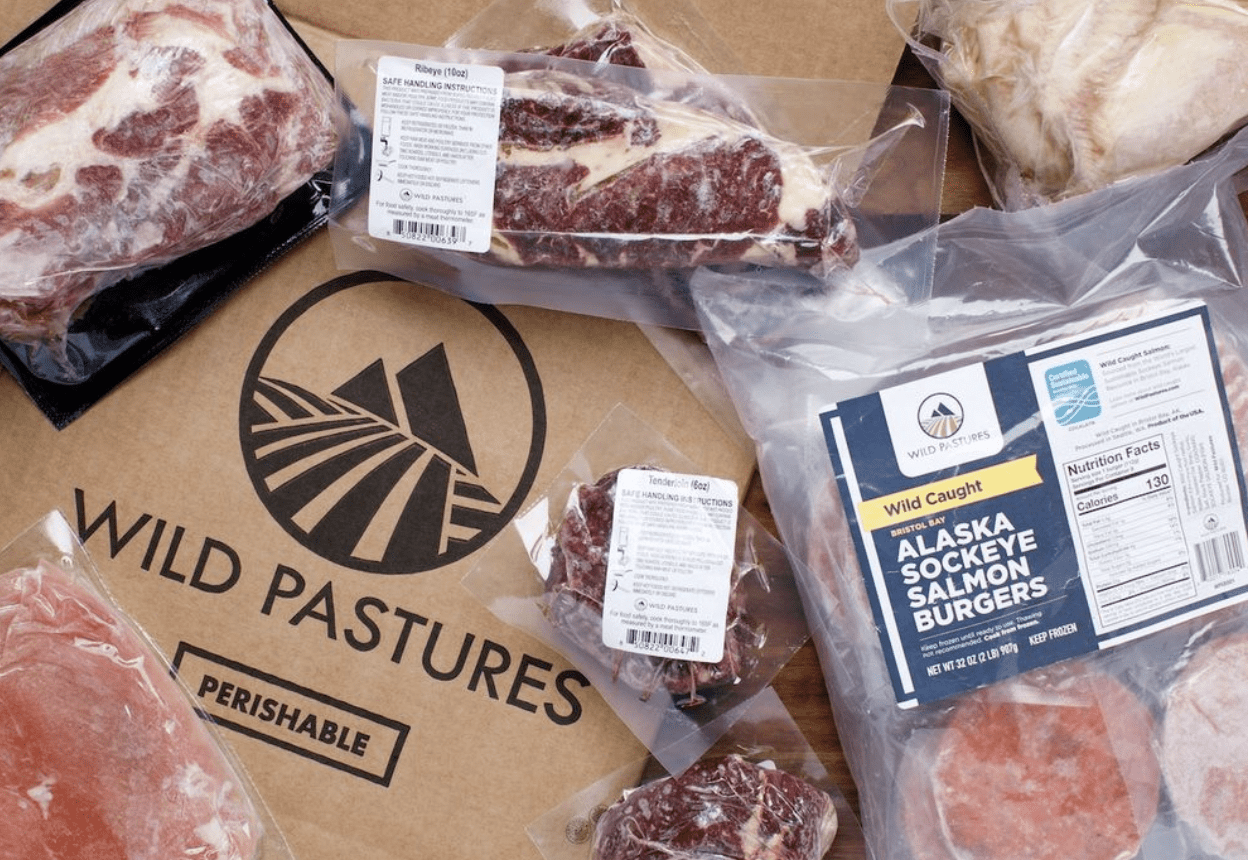 Bottom Line Up Front Summary
Slowly but surely, the food industry is changing. There are more sustainable and more ethically sourced options than ever before, and options like ButcherBox and Wild Pastures show that. I hope we will continue to get more options like this- and that prices eventually drop. Still, between ButcherBox vs Wild Pastures, Wild Pastures is more worth your money.
Wild Pastures offers sustainably raised, pasture-raised and grass-fed choices from American farmers. In short, they offer several advantages that ButcherBox has, but with a much better record of customer satisfaction and fewer complaints. Their subscriptions are flexible too, which I like for the average family.
Main Differences ButcherBox vs Wild Pastures
ButcherBox sources meat from Australia, the US, and Canada, whereas Wild Pastures sources meat from only the USA
ButcherBox has 7 to 11 lbs boxes, whereas Wild Pastures offers 15 or 25 lb boxes
ButcherBox ships every 2, 4, 6, or 8 weeks, whereas Wild Pastures ships every 4 weeks, 6 weeks, 2 months, or 3 months
ButcherBox has the advantage of sustainable partnerships, whereas Wild Pastures has a better reputation for overall customer satisfaction
Is ButcherBox or Wild Pastures Better?
ButcherBox and Wild Pastures grabbed my attention for good reason. With high claims of ethically sourced meat, high quality, and convenient delivery, I was intrigued. But the more I looked into a comparison between these two delivery services, the more I uncovered some critical differences. Here's what you need to know before signing up with a membership for either ButcherBox or Wild Pastures.
Company History
You might wonder: why bother looking at a company's history or mission? For subscription-based services, I need to understand where the company's focus lies. From their mission statement to their origins, ButcherBox and Wild Pastures have striking similarities- but a few important differences too.
ButcherBox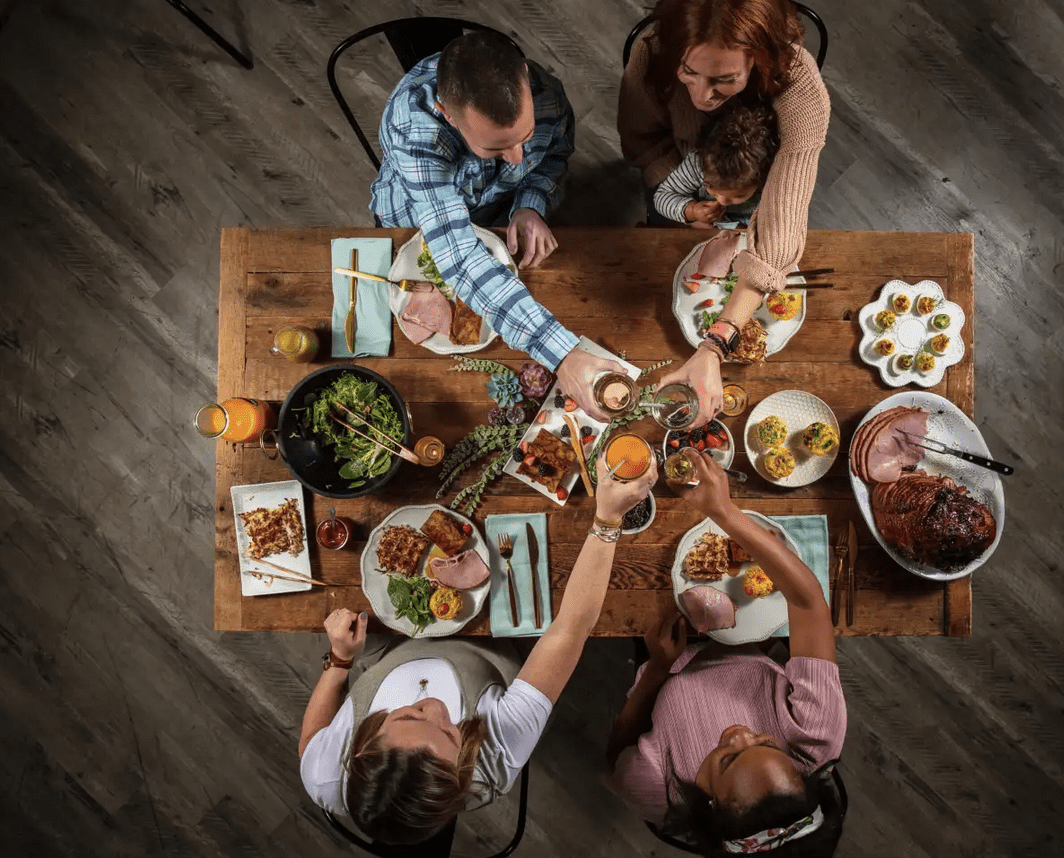 ButcherBox was founded in 2015 with a singular purpose: making humanely raised and sustainably sourced meat available to more people. It all started with a Kickstarter campaign ($10,000) which eventually grew into a full-fledged subscription service. Seeing how quickly they developed their business model is inspiring in itself, but I also like that ButcherBox took steps towards greater transparency.
B Corporation certification, a 2020 traceability report, and partnering with animal welfare organizations all are steps that few others take. Hopefully, they will continue to work towards their goals- including a 0 net carbon footprint goal.
Wild Pastures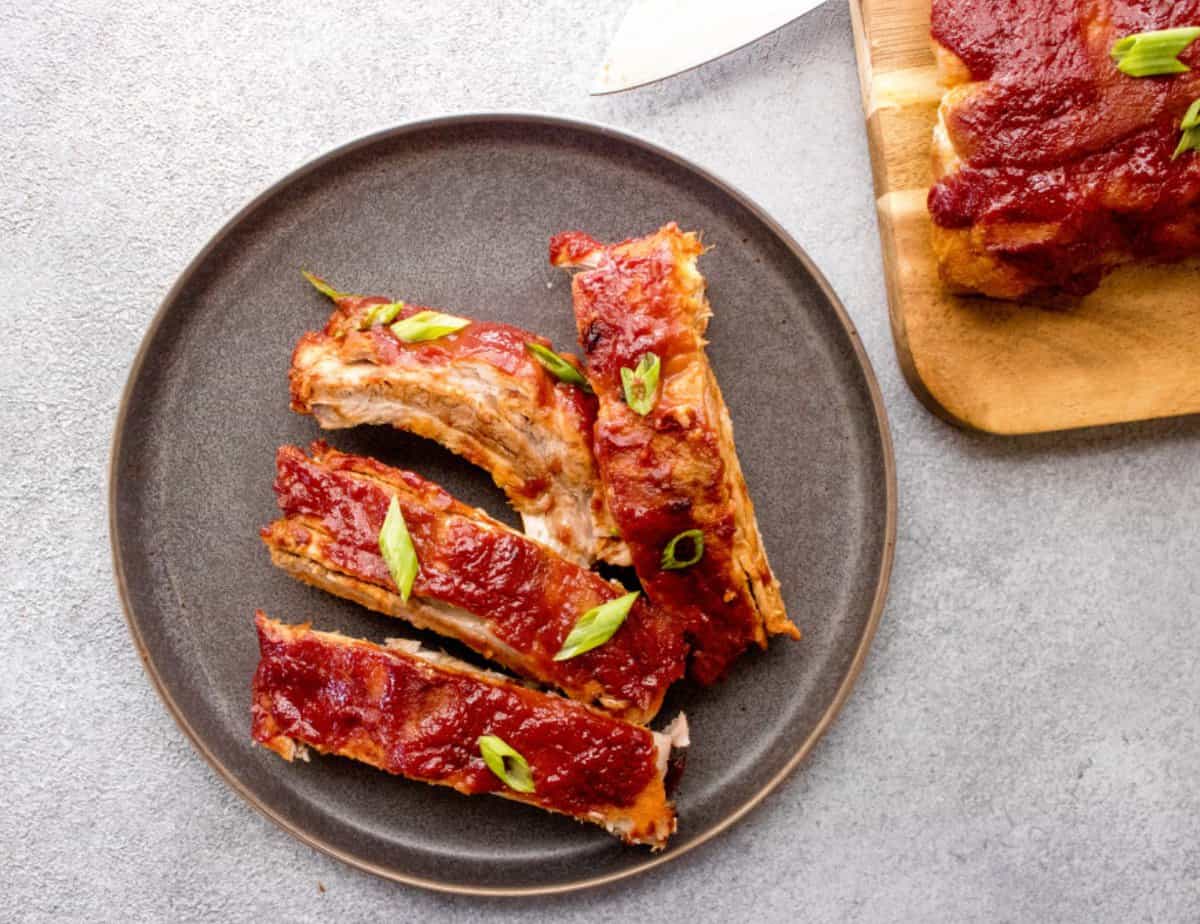 Wild Pasture's company history is tricky to find, but I do like its mission statement. The founder has roots in traditional farming with a mission to improve standards and make sustainably and ethically sourced products more accessible (both in terms of availability and pricing). Claiming that the 'modern food system is broken,' the founder sees Wild Pastures as an opportunity to showcase regenerative farms in place of factory farms.
Winner: ButcherBox
Both of their mission statements are powerful and fascinating. But Wild Pastures could improve by listing partnerships or certifications they are seeking as ButcherBox has. Still, this was a close one.
Shipping, Delivery, and Refunds
It may not be the most exciting thing to investigate, but clear and fair policies for shipping, delivery, and refunds are a must. I've seen how the delivery has been a little less smooth and slower. I can't blame that entirely on the companies- but that's why it's all that more important that both ButcherBox and Wild Pastures do everything they can to ensure that food arrives fresh.
ButcherBox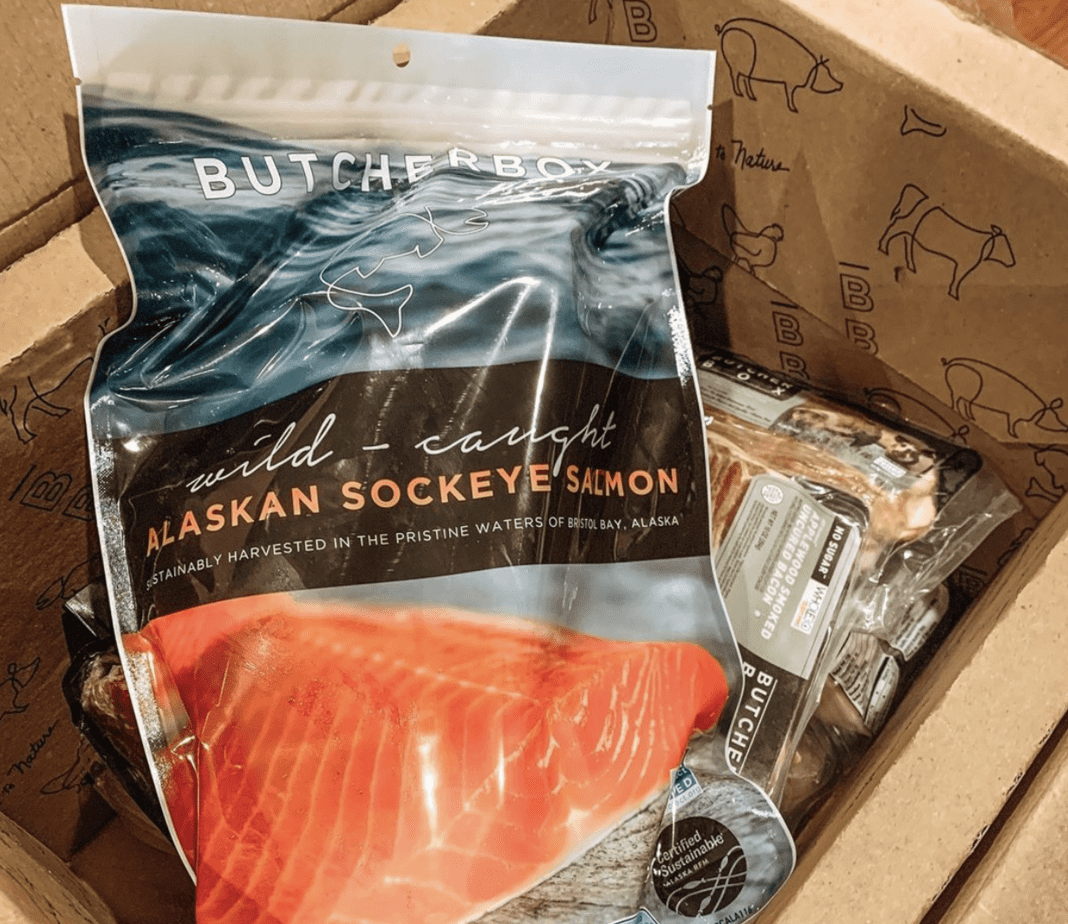 Flash freezing is an excellent way to preserve quality and freshness- and a big step above batch freezing. All ButcherBox meat and seafood are flash frozen, then set into an insulated container with dry ice. The other plus is that they ship to all 48 states, free of charge, and you can track your shipment online.
Of course, things happen, which is why I checked out their refund policy. Per their terms, you should get a refund for damaged packages or missing items, but issues due to an incorrect address aren't covered.
Wild Pastures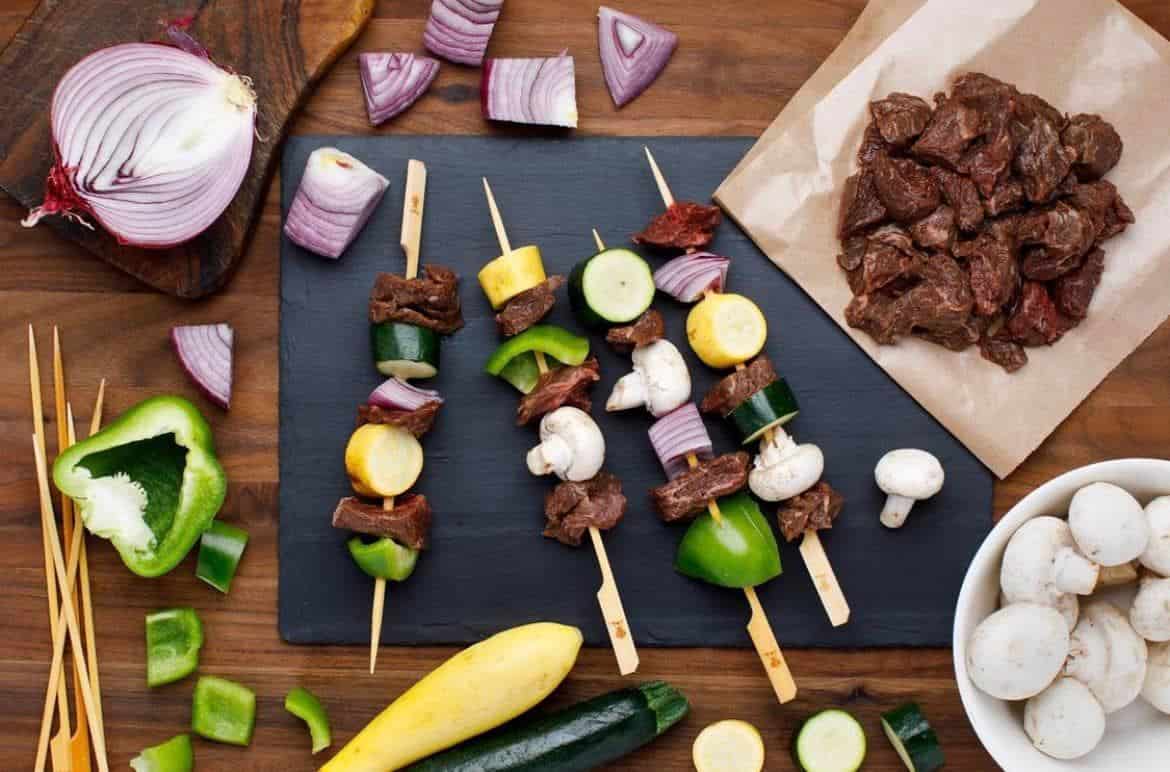 Wild pastures, like ButcherBox, use recyclable packing materials, with dry ice to keep your food fresh. Like BucherBox, however, dry ice may have evaporated by the time you get to it. You'll pay a flat shipping fee (around $5) for every order.
Refunds are offered for almost every reason- including if you don't like your order. You'll need to contact customer service to process a refund.
Winner: Tie
Both companies, at least in writing, offer the same services: eco-friendly packaging, refunds, and dry ice for fresh shipping. Even though a $5 fee is tacked onto Wild Pastures, it's minimum enough that I'd rather consider a full cost comparison. And both companies might improve shipping by adding either more dry ice or cool gel packs.
My caveat: Wild Pastures has a wide delivery area, but they don't deliver everywhere- you'll need to check with your zip code. My area (near Cincinnati Ohio) was covered.
Subscriptions: How It Works/ Cost
While both ButcherBox and Wild Pastures offer subscriptions, how they work and the pricing is of course a bit different. I compared cost, flexibility, and more- and while I had a few hiccups, I found out some interesting details.
ButcherBox isn't the cheapest option out there- and I expected that considering their model. The goods news? They have several subscription packages to choose from, and some flexibility and customization for each. The biggest downside for me, as a seafood lover, is that I'd have to go with a custom box, which costs $20 more.
The curated boxes do have a little flexibility: you can swap out an item if you need to. As you'll notice, you aren't guaranteed a certain amount of meat, but a decent range, depending on the shipment:
| | |
| --- | --- |
| Box Name | What's included |
| All Beef Box | 8 to 11 lbs |
| Mixed Box | 8 to 11 lbs Chicken, Pork, Beef |
| Beef & Pork Box | 8 to 11 lbs Beef, Pork |
| Beef & Chicken Box | 8 to 11 lbs Beef, Chicken |
| Basic Box | 7 to 7.5 lbs Meat |
| Custom Box | 9 to 14 lbs, Meat/ Seafood, Your Choice |
I like that you can pause or change your box frequency, from every 2 weeks to every 8 weeks. Those options matter, especially since we all have different budgets and household sizes. Expect to spend about $100 minimum per box and up to $170. It's not cheap- but keep in mind you have control over how often you receive each box. Plus, everything is frozen and can keep for 3 to 4 months in the freezer.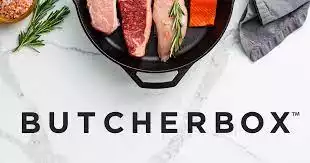 Wild Pastures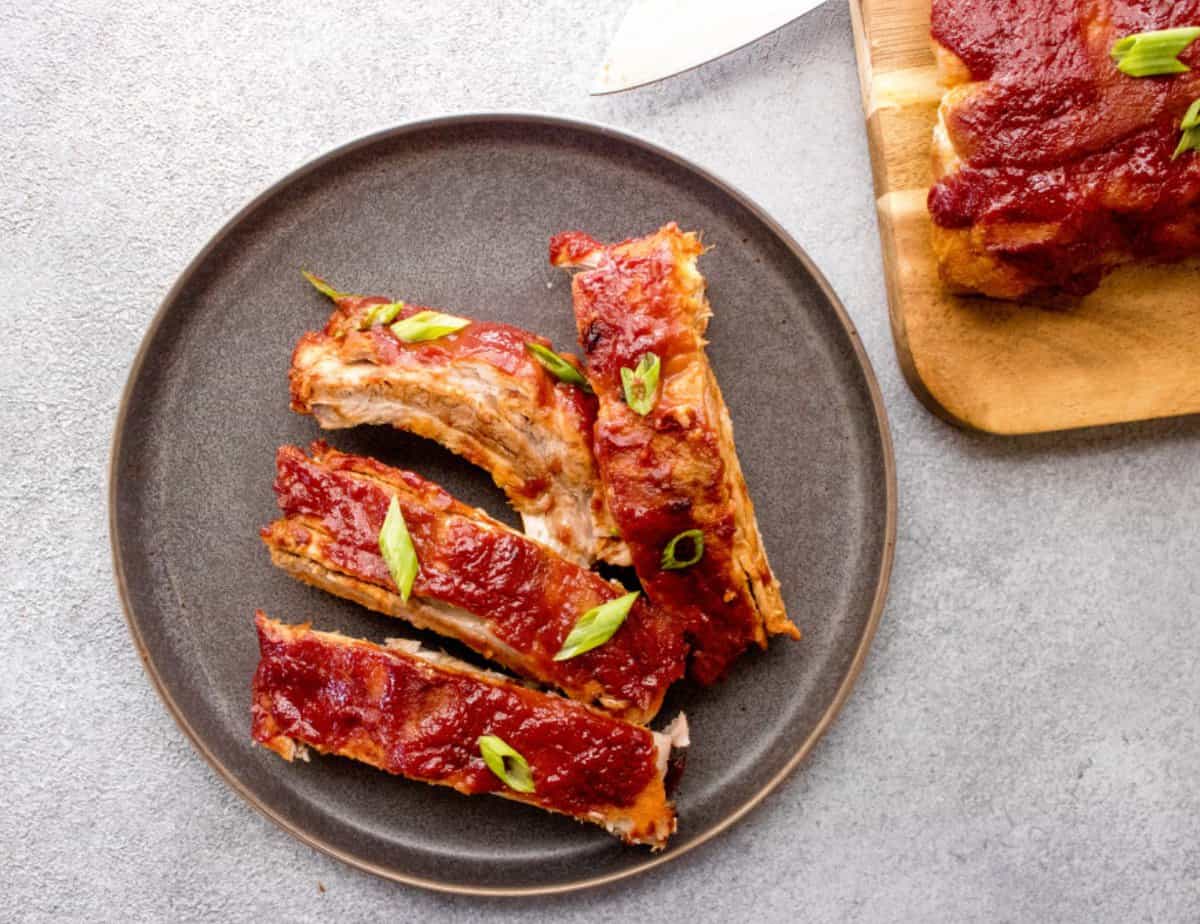 Wild Pastures subscriptions are quite similar to ButcherBox. The one thing that irritated me? Unlike ButcherBox, it's hard to preview what they offer until you give them your email. While I understand that they want to make sure they service your area, I prefer when companies allow you to preview choices.
And those choices are to sign up for a subscription or simply order a one-time box. For someone like me who likes to try something out before subscribing, that's a bonus for sure. Plus, that free subscription gives you 12 percent off each box and free shipping.
The options for boxes (subscription or single) are as follows:
| | |
| --- | --- |
| Box Choice | What You Get |
| Beef, Chicken, Pork | 15 lbs or 25 lbs |
| Beef & Chicken | 15 lbs or 25 lbs |
| Chicken & Pork | 15 lbs or 25 lbs |
| Beef & Pork | 15 lbs or 25 lbs |
After you select your box, it's time to customize it. Boxes range from $150 to $270 ( as of Aug 2022). That sounds like a lot- until you compare it to ButcherBox and see how much meat you're getting. And there are a few limitations to customization.
Boxes arrive every 4 weeks, 6 weeks, 2 months, or 3 months- your choice. In my opinion, this is a better range of time and adjusted for how much meat you're getting. The biggest downside? Seafood isn't included.
Winner: Wild Pastures
Unless you want seafood in your subscription, Wild Pastures is a better overall value for most people. I wish they offered some smaller boxes too, but since it's freezer friendly, it's fine if you don't eat everything quickly. It's a lower price: some boxes are nearly the same price as ButcherBox, with twice as much meat! You get just as many (or more) customization options, and there's plenty of flexibility.
Meat & Seafood Options
As a heads up, I'm a seafood lover above all: especially fresh, wild-caught seafood. But I also wanted to compare what kind of meat ButcherBox had, compared with Wild Pastures. While both offer signature, popular meats for cookouts, there are a few important differences.
ButcherBox
ButcherBox has favorite cuts and choices in mind. There's a lot of variety for beef and pork especially (with the added perk of the free ButcherBox bacon promo). I also love that they've added wild-caught salmon and scallops. You'll find steaks, pork chops, sausages, burgers, and more. They could improve by expanding chicken and seafood options.
Wild Pastures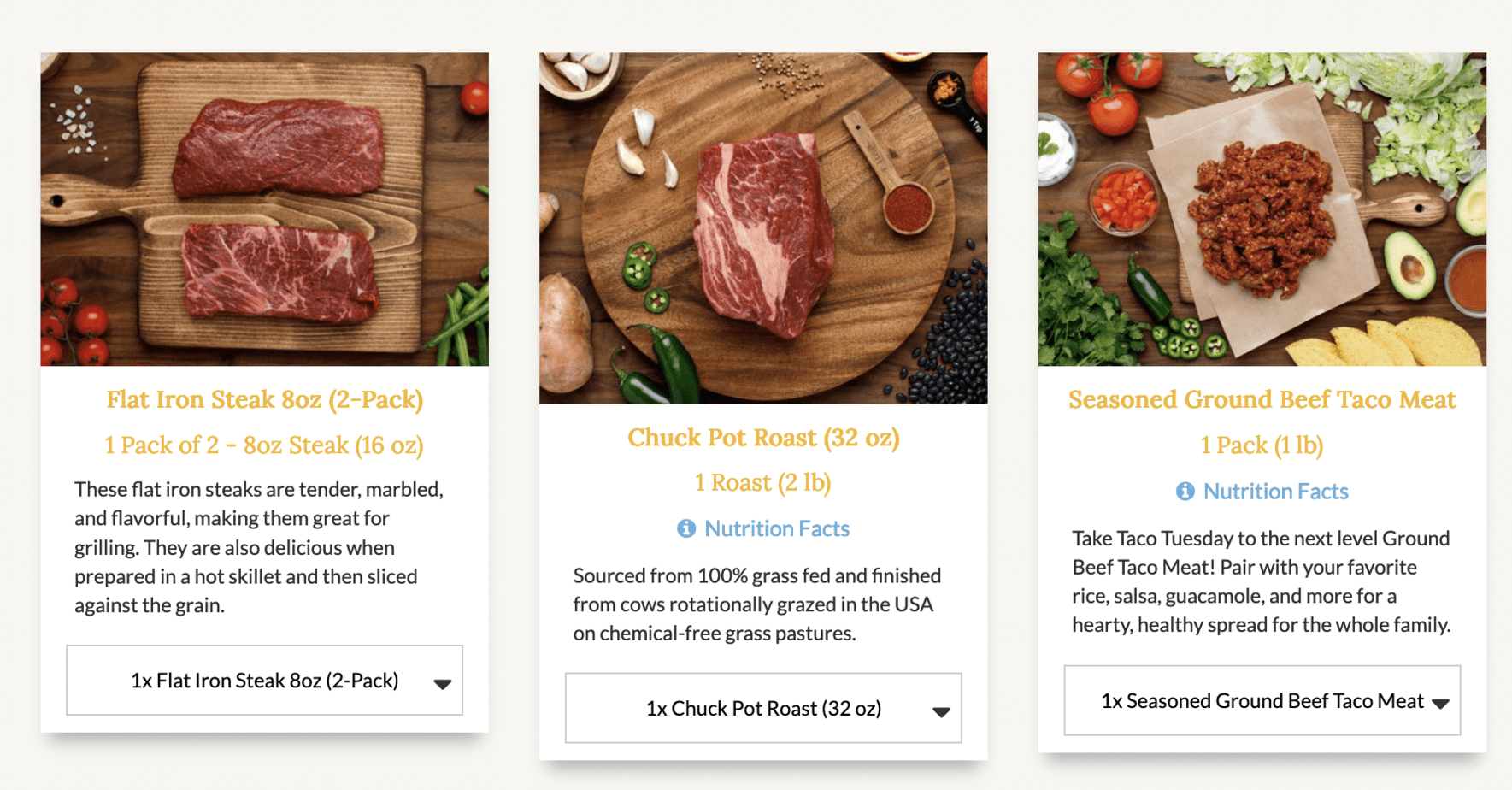 Just like ButcherBox, there's not anything especially unique about the meat selection, yet most of it includes practical and versatile options, from ground beef to wings, whole chicken, and sausages. Interestingly, their selection is very similar to ButcherBox, minus the scallops.
Winner: Tie
Both ButcherBox and Wild Pastures offer a nice selection of pork, chicken, and beef. I wouldn't make either my go-to for steak or seafood, but if you want meat for a weeknight or grilling out, both offer fairly equal options.
Meat & Seafood Quality
Of course, you can love the selection of meat and seafood but be less than pleased with the quality. For me, meat and seafood quality fall into a few categories: grading, sourcing standards, and flavor. Here's the truth about ButcherBox vs Wild Pastures and the quality of meat or seafood you're paying for.
ButcherBox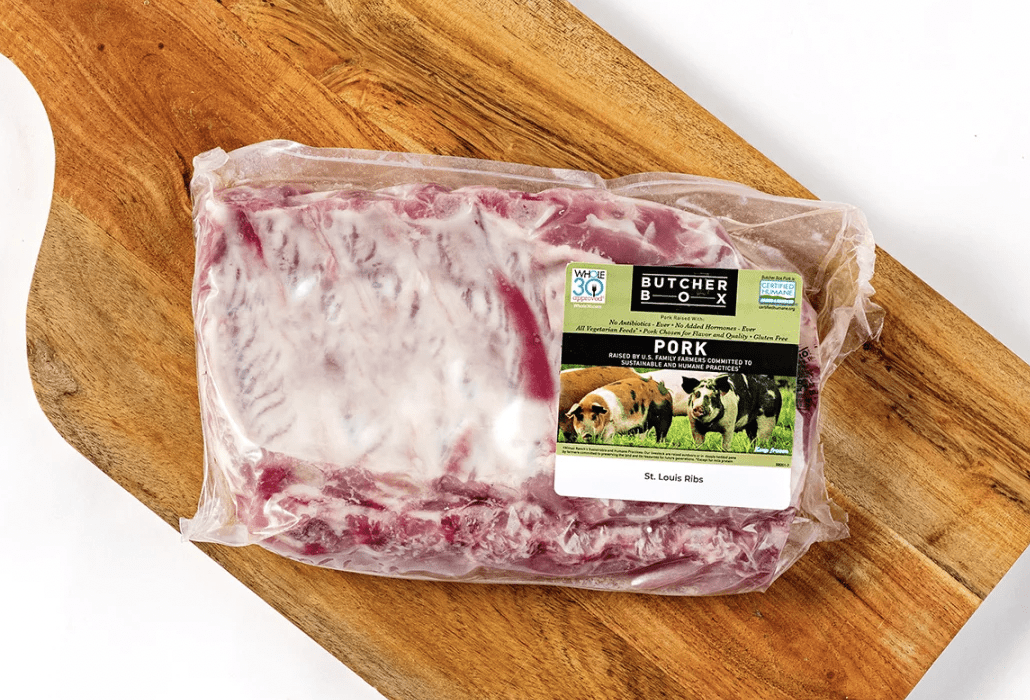 On paper, ButcherBox standards are certainly above conventional standards. First of all, they say they work with their partners to ensure sustainable sourcing, and that's reflected in their traceability report (though that was from 2020). And that's also at least somewhat reflective of what kind of meat you're getting. Beef is from Australia, and the rest of your options are from the United States or Canada:
Seafood is wild-caught, and all meat and seafood are free of antibiotics, hormones, colors, or preservatives. Some other highlights:
Grass-fed and finished beef
Pasture-raised beef and pork
USDA organic and GAP3 Certified, free-range chicken
The downside? Grading. Meat grading is different in different countries, but unfortunately, grading isn't disclosed for ButcherBox meat. The result: you may end up with cuts that have less marbling and less flavor. While burgers and other grilling staples didn't have many complaints, a lot of the other cuts didn't quite meet expectations for overall flavor and quality.
Wild Pastures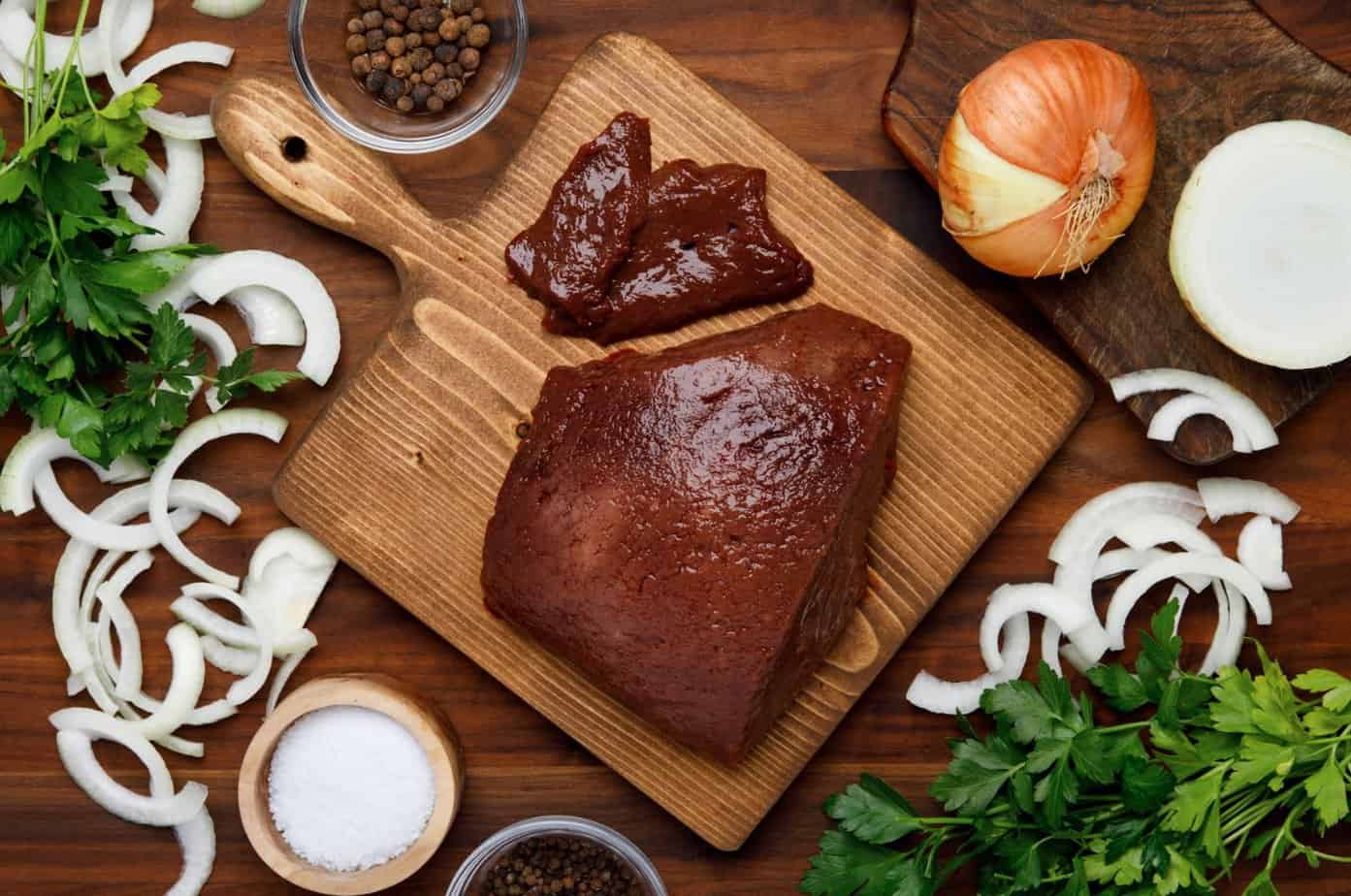 Wild Pastures, once again, has a lot in common with ButcherBox. They go beyond conventional meat standards, offering up:
Grass-fed and finished beef
Pasture-raises pork
Pasture-raised chicken
Wild caught seafood from Alaska
But it doesn't stop there. None of their meat or seafood contains antibiotics, hormones, fertilizers, pesticides, or dyes. Unlike ButcherBox, it all comes from the United States, though they don't say exactly where it comes from.
There's still no grading for their beef, which is a downside. However, compared to reviews for ButcherBox, customers tended to love the taste and overall quality.
Winner: Wild Pastures
ButcherBox and Wild Pastures are fairly similar in terms of sourcing standards, but ButcherBox is slightly more upfront about its partnerships. That said, I'm giving the win to Wild Pastures. All meat is from the United States, the salmon comes from a region known for its sustainability, and the flavor and quality tend to be more consistent.
Overall Experience (Customer Service, Quality)
Negative reviews, positive reviews: they happen to almost every company. I wanted to gather what I knew about customer service, and policies and investigate both complaints and praises from real customers for ButcherBox and Wild Pastures. The results made it easy to make my final recommendation.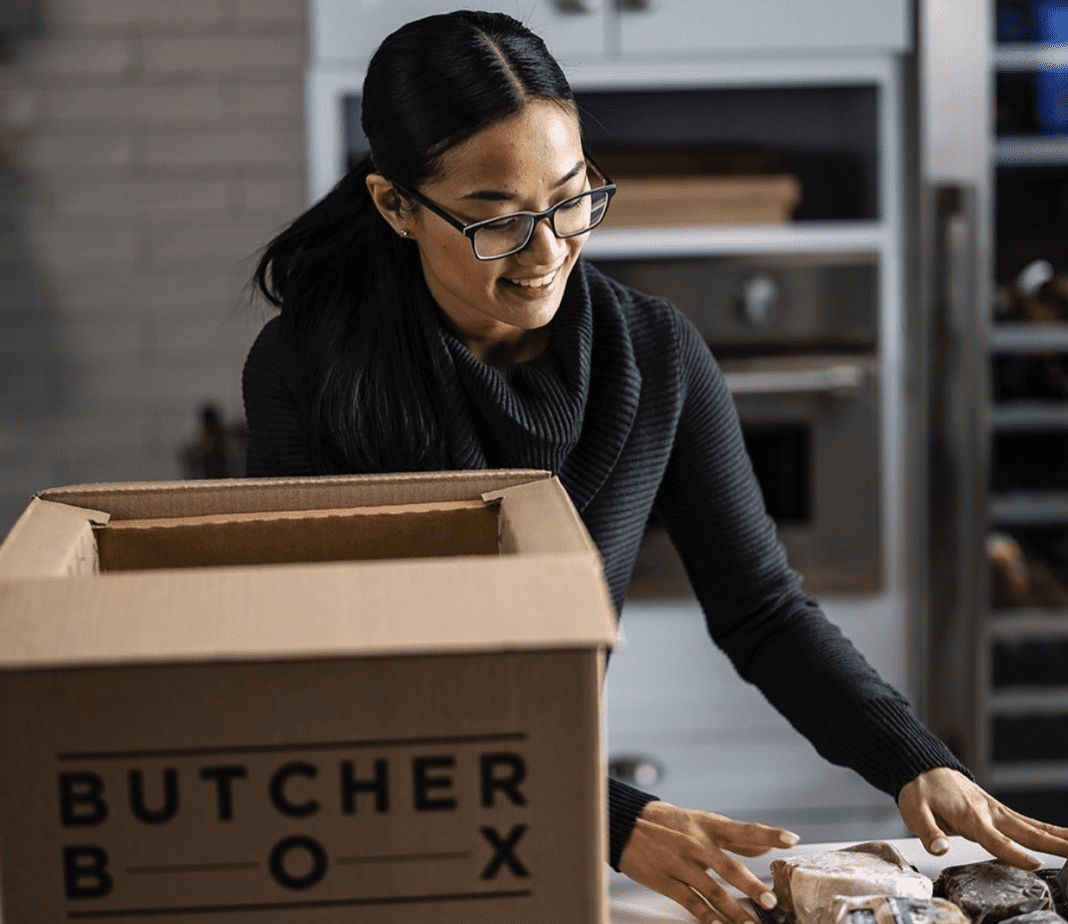 ButcherBox, especially during its Kickstarter campaign era, was full of exciting possibilities. It's easy for me to see why ButcherBox attracted many fans at first, but the problem is they've struggled since 2020. That struggle is mostly their lackluster customer service. There have been substantial complaints about meat quality, unresponsive customer service, and poor service overall. Some customers have liked the meat, but even amongst positive reviews, the consensus is that delivery and quality are at best inconsistent. It's a shame to see because I admire ButcherBox's mission. Maybe in time, they will improve their service.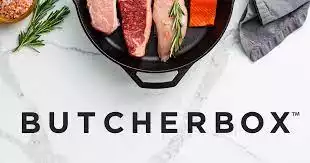 Wild Pastures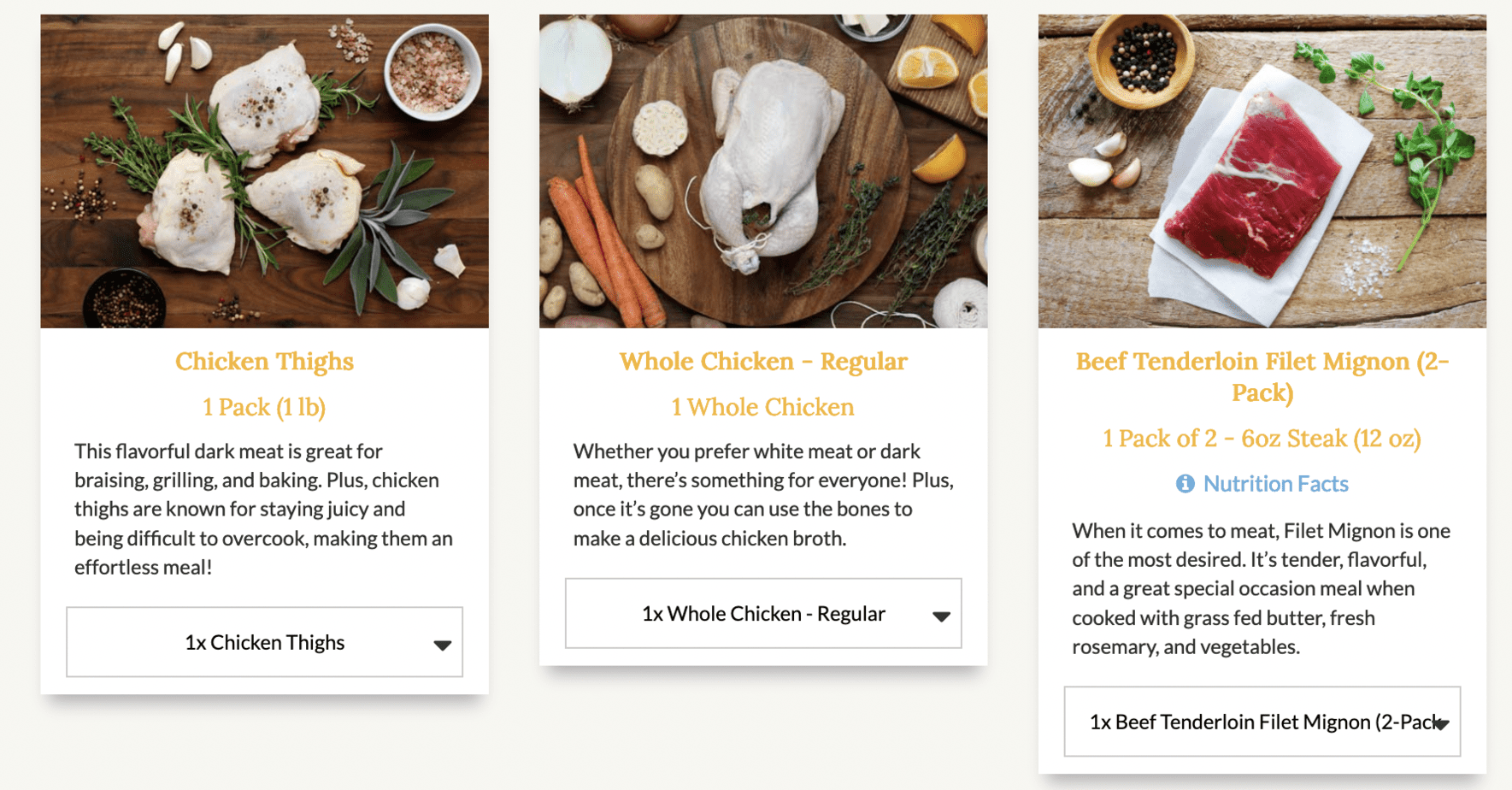 Wild Pastures simply has fewer external and professional reviews, but I was still able to get a good sense of the average customer experience. Most customers were pleased with the taste and freshness of the meat and seafood products. However, there were a few complaints. One customer received what they said was freezer burnt meat; another said the meat didn't taste as excellent as they'd hoped. Still, most loved what they got and were pleased with customer service.
Winner: Wild Pastures
No company is going to please everyone, and sometimes individual orders don't go as planned. That said, Wild Pastures has an edge over ButcherBox in this category. That's true to the quality of their meat, and, importantly, their customer service.
Frequently Asked Questions
Question: Is pasture-raised meat good?
Answer: Pasture-raised meat needs to be understood compared to the alternative: crate or cage-raised. Pasture-raised meat implies that animals are allowed to graze and live outside of cages, and there are several advantages to that. For one, it means at least somewhat more humane living conditions for the animals.
For another, pasture-raised meat usually has a higher proportion of healthy fats (Omega 3's). That said, the terminology isn't exactly what it sounds like. It only means that the animals were able to spend a part of their life outdoors- so it does not guarantee consistent or great living conditions. Still, it's a step above
Question: Is ButcherBox grass-fed?
Answer: ButcherBox's beef is both grass-fed and grass-finished. There's an important difference between grass-fed and grass-finished. Grass-finished means feeding grass at the end of life, while grass-fed refers to the diet throughout a lifetime. Grass-fed beef (and finished) is better than grain-fed as it tends to have a higher ratio of healthy fats to saturated fats. While not always true, grass-fed beef often equates to other standards, such as pasture-raised (and better living conditions).
Question: Is grass-fed beef more nutritious?
Answer: Grass-fed beef is usually richer in Omega 3's, but also essential vitamins and minerals (A, E). It tends to be leaner, and you'll get less saturated fat per serving. Something that you may not know is that grass-fed beef is likewise richer in antioxidants and CLA- both of which can reduce inflammation. Of course, grass-fed beef is still red meat, and most nutritionists and dieticians recommend consuming red meat in moderation.
Question: Where does ButcherBox get its meat from?
Answer: While ButcherBox sources its meat from the USA, Canada, and Australia, all of its beef comes from Australia. ButcherBox works with farmers to ensure humane sourcing. You can also check out the ButcherBox traceability report which showcases their commitment to sustainability and ethical sourcing. The downside? The last report was from 2020, so hopefully, another one is forthcoming. Still, there's no doubt that ButcherBox is superior to the average meat company for its sourcing standards.
Final Verdict: Give Wild Pastures a Try
I'm excited to see more and more delivery companies offer higher quality meat and seafood. The more that are available, the more accessible and better options will be. While price is still a concern, companies like Wild Pastures and ButcherBox raise awareness and maybe will make an impact on humane treatment and sustainability. That aside, I have to recommend Wild Pastures over ButcherBox.
Wild Pastures lives up to its name, with grass-fed and pasture-raised meat and sustainable sourcing methods. While there are a few things I'd change, the company offers some of the best features of ButcherBox- without the many customer complaints and with fully customizable boxes.
Final Recommendations
If you're looking for sustainably sourced, organic, or pasture-raised meat but don't think ButcherBox or Wild Pastures is a good fit, consider these alternatives:
For a Subscription Alternative, try Good Chop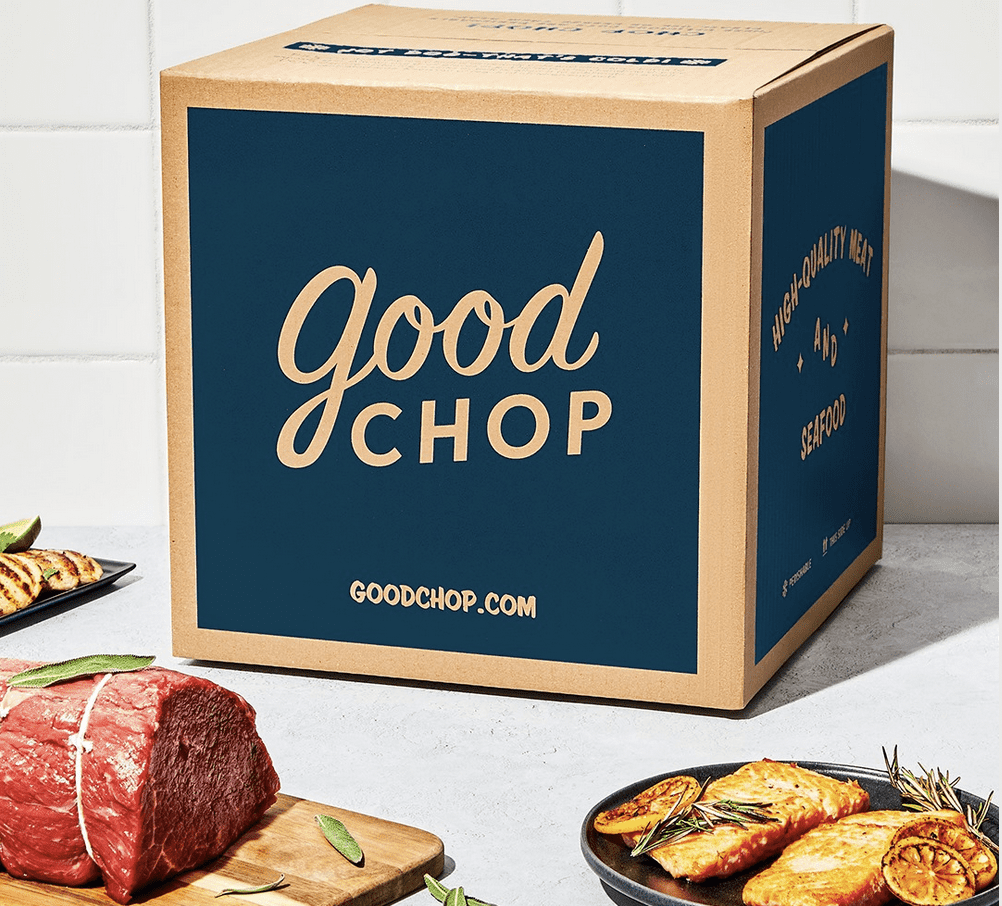 I feel like a broken record recommending Good Chop, but the truth is that it's one of the best meat subscription options out there. Animals are humanely raised, seafood is wild caught, and the customer service I experienced was excellent. It's not the cheapest option, but it's my favorite direct alternative to ButcherBox. Subscribe to Good Chop Here.
For a Farm to Table Meat Marketplace, Try Crowd Cow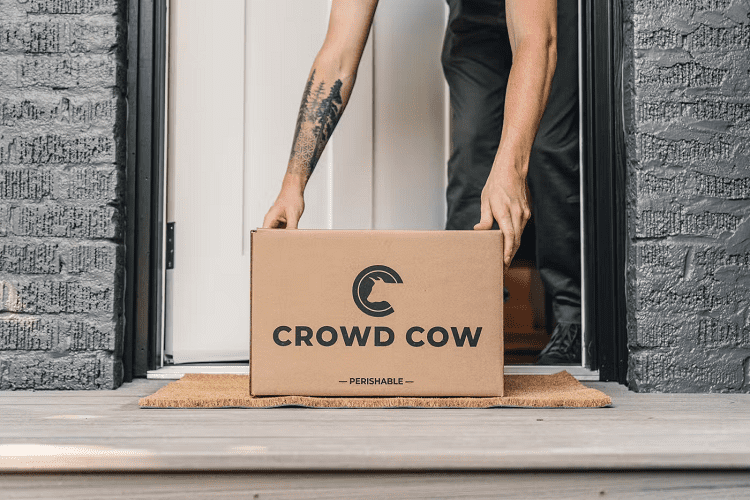 This unique online marketplace partners with ranchers and fishermen known for both ethical and regenerative sourcing standards. Sustainable packaging, delivery everywhere in the US (aside from Alaska/ Hawaii) and the option for a la carte or subscription-based shopping are just a few things to consider. I also love that they carry unique meats- such as bison, lamb, and even some Japanese Wagyu. Shop Here.
For Specialty Meat (Like Wagyu), try Snake River Farms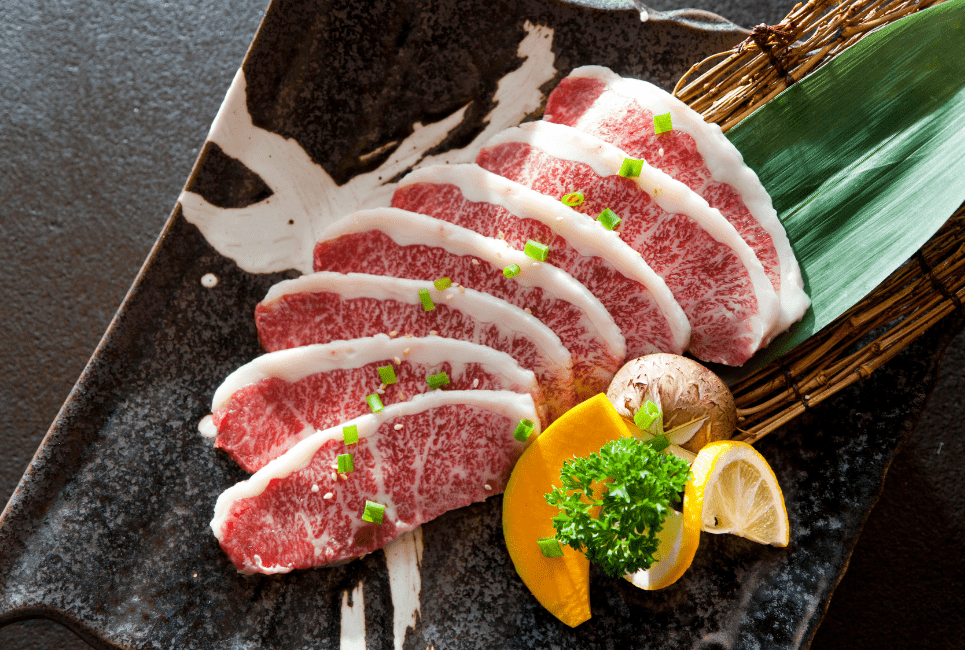 Snake River Farms is a family-owned and operated company that sells signature meat, like American Wagyu and Kurobota Pork. If you've never tried either, maybe now's the time. Both are known for their succulent and complex flavors- and they're not options you'll find at your local grocery store. They manage their pasture-grazing herds, too, which is a step up from other companies. Shop Snake River Farms Here.
For a Large Selection of A La Carte Picks, Choose Thrive Market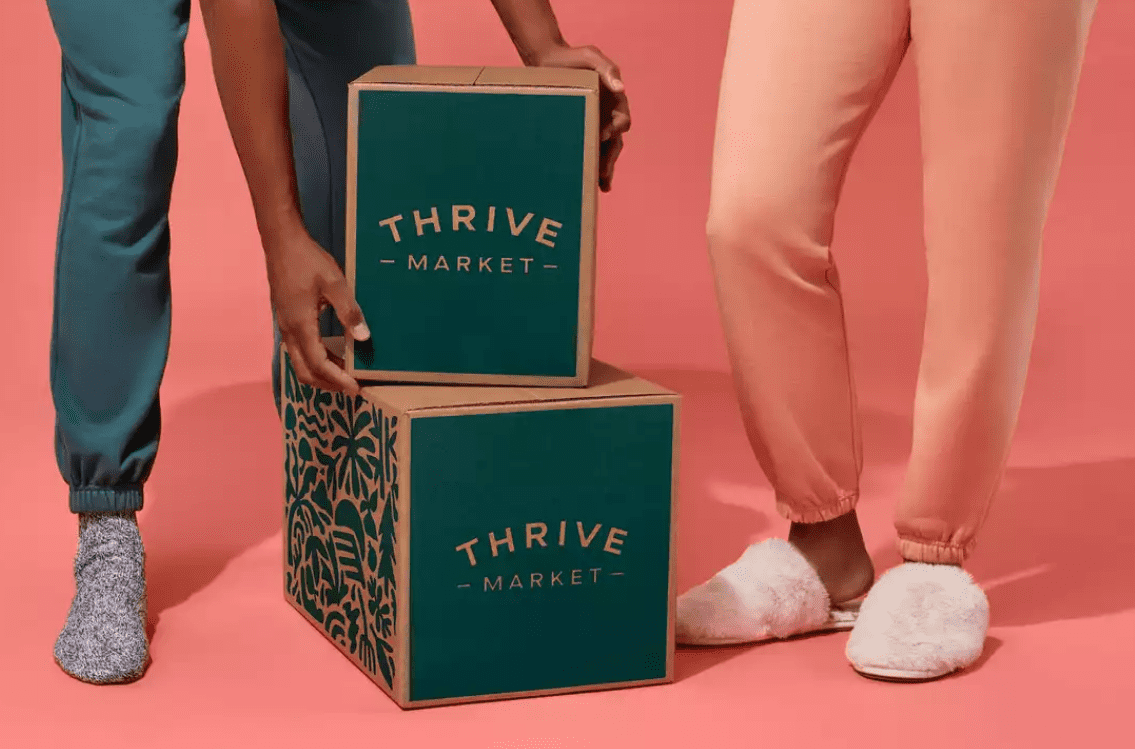 Can't decide between the convenience of a subscription and the freedom of a la carte shopping? Then a membership to Thrive Market may be for you. For a fee of just $5 a month, you get access to an online marketplace of grass-fed, organic, and pasture-raised meat. That's not to mention pantry staples, keto snacks, and more. You can sign up for auto deliveries or order as you please. Sign up For Thrive Market Here.
Limited Time Offer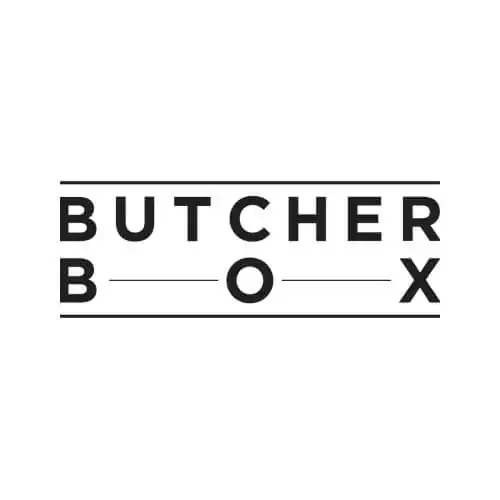 Big Game Special | ButcherBox
The search for high-quality meat ends here. Amazing taste. Humanely raised. Delivered to your door. Sign up today and get free Wings for a year in each box!
Get This Offer NOW
We earn a commission if you click this link and make a purchase at no additional cost to you.
Recommended Reads: