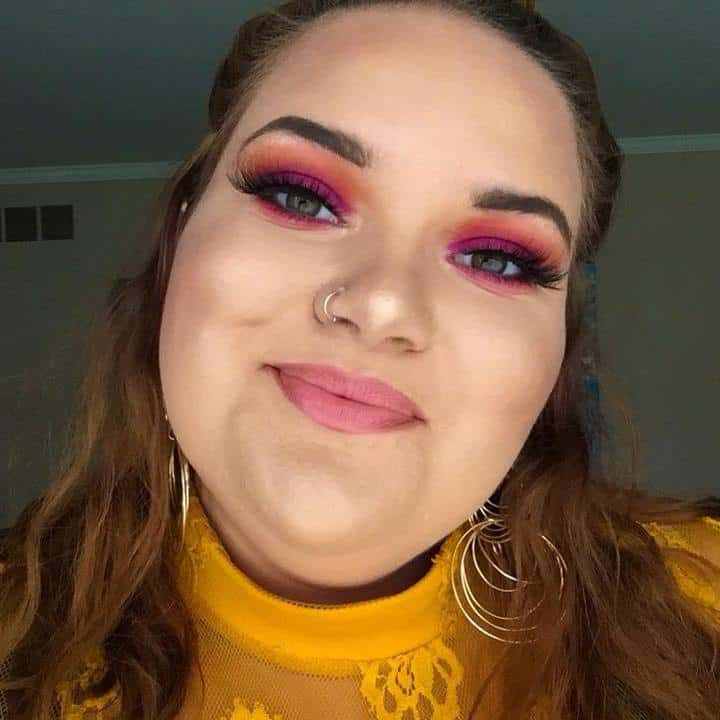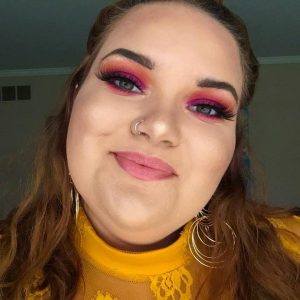 Latest posts by Alizabeth Swain
(see all)
Do you know what I'm passionate about?
Meat delivery services.
They really help to take the pain out of my grocery shopping experience.
Before I discovered the joy of meat delivery subscriptions, I would spend a couple of hours a month wandering aimlessly in the meat aisle of my local Walmart or Aldi's, comparing prices on meats.
After I realized I was only saving a couple of dollars by price shopping around, I decided that I was sick and tired of wasting so much time.
I'm all about looking for a better deal, so I decided to take my search online. Plus, I really love having the ability to get my groceries delivered right to my front door without me having to do any extra work.
Getting food delivered to my home really helps me to cut down on the time it takes to keep my family happy and fed. I'm all about having more free time and fewer responsibilities to manage.
Thus, I began searching for the best meat delivery subscription options. After trying dozens of different options on the market, I found two of my favorite boxes: Crowd Cow and Good Chop. However, I wouldn't recommend both subscriptions to everyone.
I think that certain aspects of both subscriptions appeal to only specific groups of people.
That's why I'm here to break down all of the important details you need to know about Good Chop vs Crowd Cow. Let's get started!
TL;DR: Both of these services are excellent, however Good Chop is the better value for most families (particularly the subscription). However, if you are looking for hard to find cuts (Wagyu, rare cuts), Crowd Cow has more selection here.
Main Differences Between Good Chop vs Crowd Cow
Crowd Cow requires a minimum order of $75, whereas Good Chop is a subscription company
Crowd cow offers six different subscription options, whereas Good Chop offers two subscription options
Crowd Cow offers a variety of exotic meats, whereas Good Chop gives you more of a basic selection
All of the products offered by Good Chop are from farms based in the united states, whereas Crowd Cow has some meat they import from foreign countries like Japan
Exclusive Offer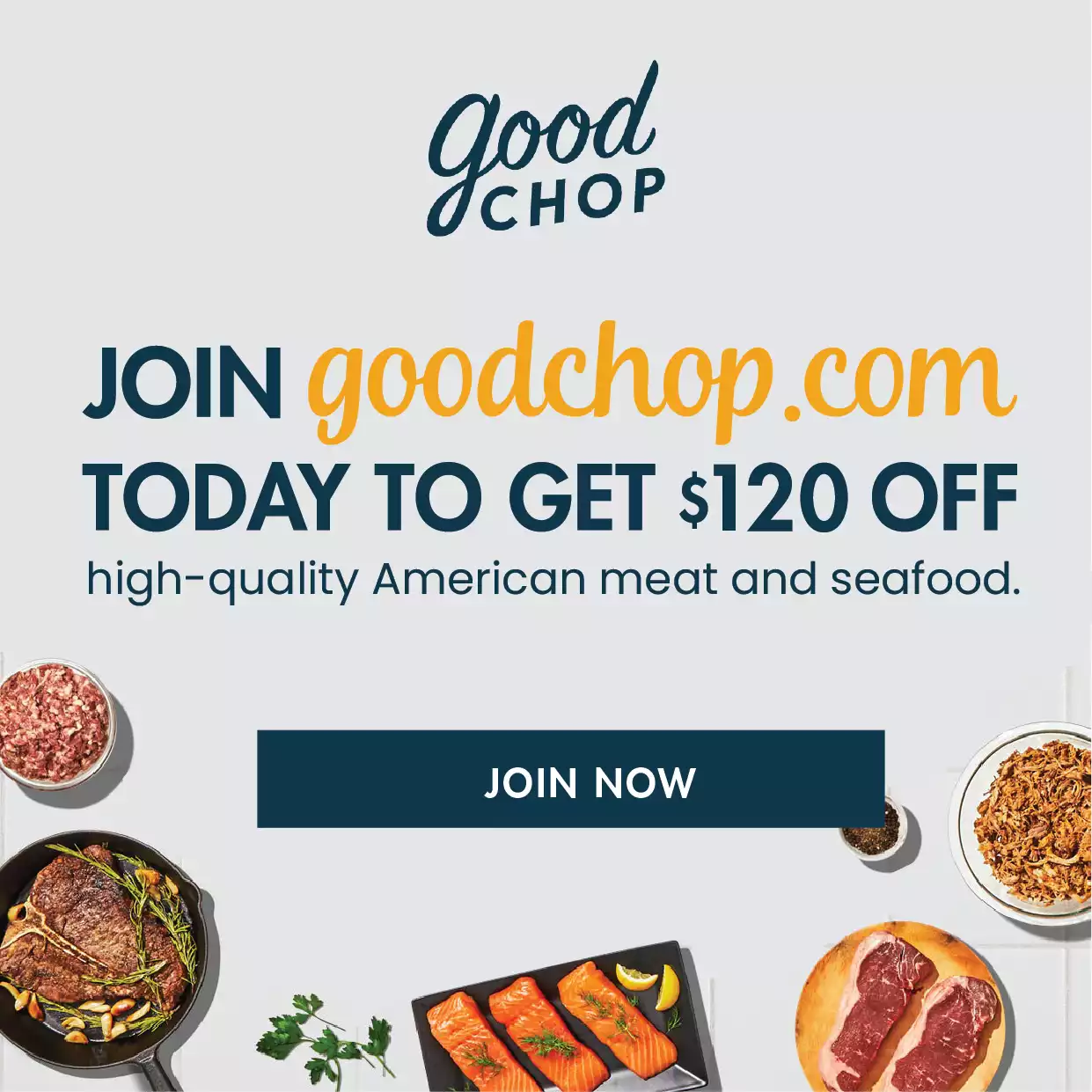 Good Chop is a seafood and meat delivery subscription that allows you to customize your boxes and choose from a variety of chicken, pork, beef, and seafood.
Their boxes come at a flat rate price, which is a great way to save money (especially in this economy). You'll have consistent pricing you can count on every month and consistency in the quality and amount of meat you're receiving!
For a medium size box, you can expect to spend $149. You'll get to choose six different types of meat from their menu. Inside your box, you'll get 36 portions of meat!
If you want to opt for the large box, you can expect to spend $269. You'll receive 12 different cuts of meat in your box and a whopping 72 portions in the large box!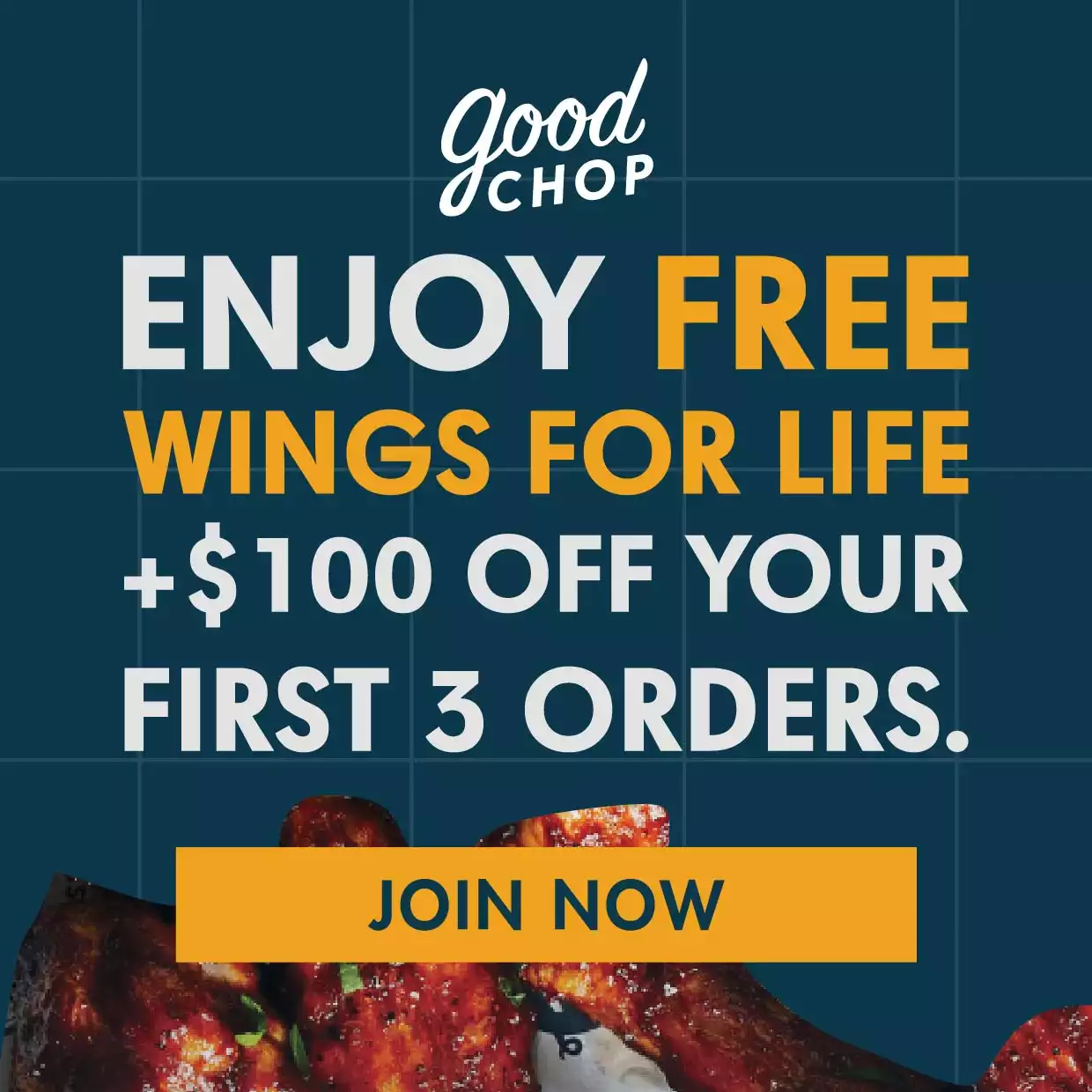 Enjoy FREE Wings for Life
Good Chop is a flexible meat subscription service that brings high-quality, American meat and seafood right to your door. Join Good Chop today to get FREE wings for life and $100 OFF your first 3 orders.
Good Chop Promo Offer
We earn a commission if you click this link and make a purchase at no additional cost to you.
Where Good Chop Gets Their Meat
What I really love about Good Chop is that all of their meat comes from fisheries and Farms based in the United States. Even the fish Good Chop offers is wild caught off of United States coastal lines.
They purchase their meats and seafood from small family-owned farms, which is a win for me! Plus, all of the meat and seafood they send out in their boxes are free from antibiotics, hormones, and food dye.
Even though Good Chop doesn't work with any farms that provide exotic meats, that doesn't mean you're limited on the variety.
Good Chop still has a huge variety of options available. I don't feel like Your more limited by the options available from Good Chop than you would be at a normal grocery store.
Good Chop has a variety of beef, grass-fed beef, shellfish, fish, organic meat, pork, and poultry. Some of the best items I've received from Good Chop are:
Boneless ribeye steaks
Porterhouse steaks
New york strip steaks
Wild-caught pacific coldwater shrimp
Wild-caught sea scallops
Boneless skinless chicken breasts
Thick-cut unturned bacon
Grass-fed Picanha steaks
Plus, Good Chop always has these items in stock. If I were to go to my local Walmart and try to get these same items, I would probably be able to get ¼ of what's listed here.
My grocery stores never have a full stock of everything, so it's nice knowing I can count on Good Chop to make sure I have a freezer stocked full of items I actually want.
My Experience Using Good Chop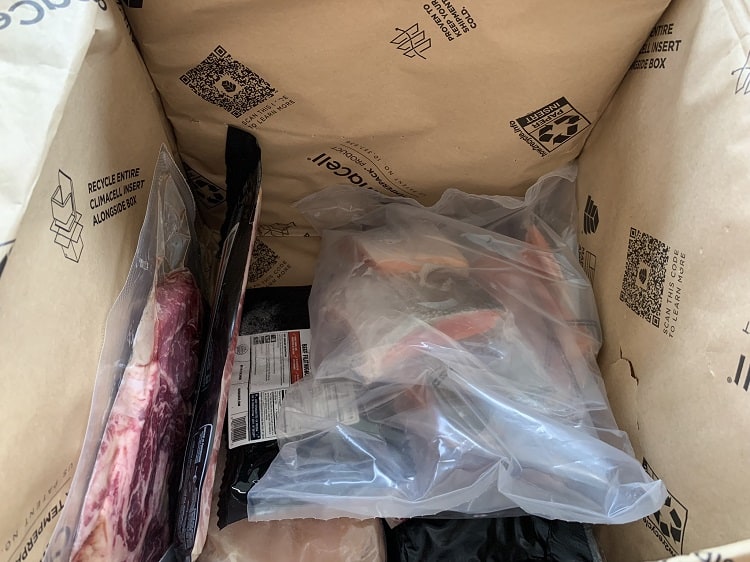 I've never had a big issue with the packaging Good Chop sends out with their boxes. I love how everything is insulated, you receive a block of dry ice in your box, and a good portion of the materials inside of the box is recyclable.
I really don't like how many companies claiming to care about sustainability tend to send out all of their products wrapped in plastic packaging. But not Good Chop. You can recycle the insulation, the cardboard box, and even the bags the dry ice is wrapped in.
A Good Chop ships out boxes every four weeks, but I really love how easy it is to skip or cancel a shipment. I've never had any problems with skipping over an order, and in a few instances where I've missed the cutoff date to skip or cancel, I've reached out to their customer service for assistance.
Their customer service has always been super helpful and kind, and they even allowed me to skip an order after I missed the cutoff date.
I've also found it really easy to reschedule deliveries on my account. I've only ever done this on hot summer days because the dry ice doesn't last as long.
When I started using Good Chop, my favorite thing about buying from the subscription was that I supported small family-owned farms in the United States.
I love the consistency now that I've been with Good Chop for a while. I've never had an issue with the sizing of their meats, any of them having "filler" still attached, or any of their meats tasting bad. Whenever I buy meats at my local grocery stores, it's always a gamble.
Also read: Best Chicken Delivery Services Guide: Why Good Chop Is My #1 Choice
Consistency is Key
I know this isn't a problem just in my area, but the butchers at grocery stores where I shop are sneaky. They'll hide fat, veins, or extra skin underneath the meat, so you can't see what's underneath. When I get home, I will package up my meat and chicken to freeze them.
There's always a decent amount of gristle that I end up throwing away because we can't eat it. it always surprises me how much I end up throwing away, knowing that I wasted a couple of dollars on each package just because the grocery store is trying to make a quick buck.
And don't even get me started on the saline-soaked pads underneath chicken breasts, which add to the total weight of the package, which then adds to how much I'm spending. I know I waste a lot of money at the grocery store because of all of these sneaky Packaging tricks.
However, this has never been an issue for me with Good Chop. I have yet to run into a piece of meat that I needed to take extra time to cut the gristle, any veins, or pool feathers off of. I love how clean all of their meat is, as not only does this help save me money, but it also cuts down on how much time it takes to prep a meal.
All of the cuts of their meat are pretty consistent too. Everything cooks all simultaneously because it's all the same cut, size, and shape. This is where it's really clear to me that good job puts a lot of time, effort, and care into their meats.
Pros and Cons of Good Chop
Pros
No minimum order amount required
It is a subscription-based model, so you can set it and forget it
The quality of their meat is outstanding, and the cuts of their meats are always very consistent
All of their meats come from farms and Fisheries based in the United States
They offer a variety of raising methods for their meat, like pasture-raised and free-range options for their poultry
their meats are antibiotic and hormone free
Cons
They don't have a huge variety compared to Crowd Cow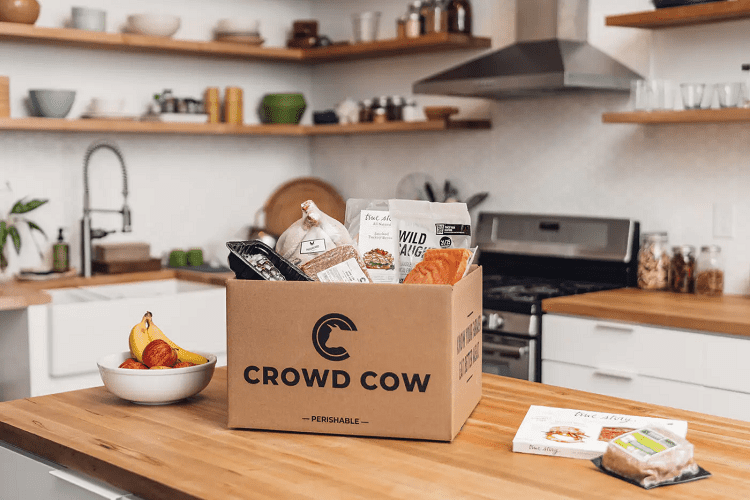 I love Crowd Cow because of how easy they make it is to fill up my freezer with a variety of quality meats. While I'm not a huge fan of their minimum order amount, I've never had An issue meeting this minimum order requirement.
One area Crowd Cow makes up for their minimum order requirement is offering weekly discounts and sales. They always have some sort of crazy sale going on that I love to take advantage of like a buy one get one free on their chicken wings.
If you've never heard of Crowd Cow before, they are another subscription-based meat delivery service. They offer a huge variety of poultry, beef, and exotic meats. They even have plant-based meat options in their store, which is another factor that helps set them apart from Good Chop.
I do feel like shopping for Meats at Crowd Cow would be a little bit easier if you have a vegan or vegetarian family member with that you're shopping.
While Crowd Cow is a subscription-based model, they do offer options to make a one-time purchase if you're not interested in signing up for a subscription.
But I doubt you won't want to sign up for a subscription after seeing the difference in quality mobile for yourself. I think the one-time purchase option is really great if you're looking to give a gift to a friend or family member.
All of the meats offered by Crowd Cow come from farms with humane practices. All their meat is 100% pasture-raised and grass-fed and doesn't contain any added hormones or GMOs.
Where Crowd Cow Gets Their Meat

Crowd cow sources their meats from all over the world, which gives a huge difference in the quality and taste of their meats. You can definitely tell the difference in the taste of a steak from the US compared to the countries Crowd Cow works with.
I like how Crowd Cow works with small, independent farms from all over the world too. All of the animals raised to be used by Crowd Cow are raised in humane circumstances and benefit the surrounding community they're raised in.
The money Crowd Cow gives these small farms goes back to smaller communities, which is something that makes me feel really good!
With all that, Crowd Cow has high standards for all the meat they include in their boxes. Every piece of meat has been taste-tested by their team of experts.
My Experience Using Crowd Cow
I have my set list of favorites from Crowd Cow, like their pasture-raised whole chicken, ground beef, bone-in pork chops, tri-tip toast, premium ground bison, American waygu, and St. Louis spareribs.
However, Crowd Cow offers an option where you can order a set list of meats from them every month. You'll pay $149 for the box, but you'll receive a 5% discount if you decide to get it delivered to your home on a monthly basis.
However, I do love that Crowd Cow offers the option to change some of the items in your box, so you get to try a little bit of everything they have.
Crowd Cow has lamb and A5 wagyu steaks imported from Japan. While I haven't ordered either of these items yet, I have the wagyu steaks on my list for my anniversary!
Other Alternatives to Consider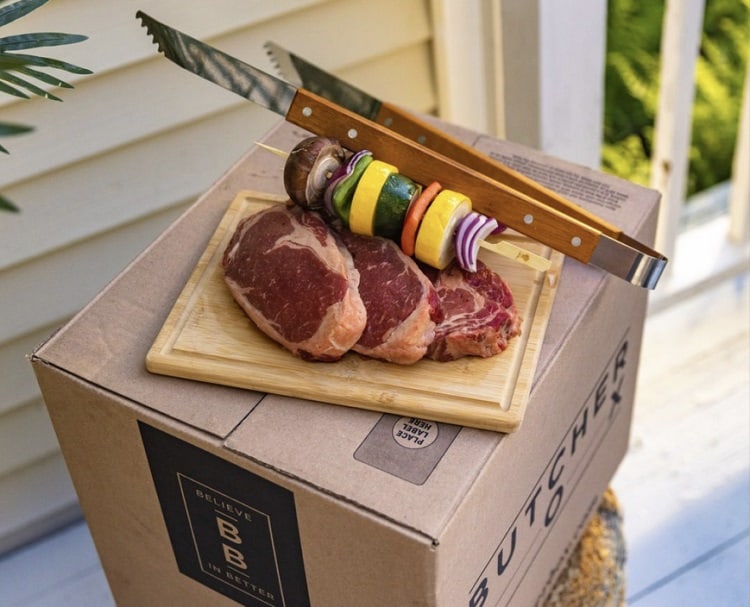 Don't feel like either Crowd Cow or Good Chop is the best fit for your family? Don't worry! There are a few other companies I'd recommend you look into:
Wild Fork
Chicago Steak Company
FAQs
Question: Does Crowd Cow save money?
Answer: Yes, Crowd Cow does help to save you money. While you are paying a bulk price up front, you won't be subject to paying the fluctuating prices in the grocery store. Plus, you're not paying for inedible parts that you often pay for while you're shopping at the grocery store.
Question: Is Good Chop affordable?
Answer: Yes, Good Chop is affordable. You could easily feed a family of four for a month straight with all of the meats you receive inside a Good Chop large box. You're paying less than $300 a month for an entire freezer full of high-quality meats!
Question: Are meat delivery subscriptions ethical?
Answer: Yes, I believe they are much more ethical than purchasing meat from a grocery store. Animals raised to be slaughtered for meat from a grocery store are often kept in confined spaces.
Slaughthouses that sell to grocery stores are more concerned about the quantity of meat they're able to supply. At the same time, farms that supply meat delivery subscriptions with food are focused on quality!
Who The Real Winner Is
If you're still unsure of who the best meat delivery service is, I think Good Chop is the real winter here. While I do like many qualities Crowd Cow offers, I think Good Chop is much more family-friendly.
Good Chop is more consistent with budgeting expectations, as you're paying a flat fee for a monthly subscription box.
Crowd Cow prices can vary depending on what you're paying for. If you're looking for a meat delivery subscription option that replaces the need to go meat shopping at a grocery store, Good Chop is it!
Bottom Line Summary: Both of these services are excellent, however Good Chop is the better value for most families (particularly the subscription). However, if you are looking for hard to find cuts (Wagyu, rare cuts), Crowd Cow has more selection here.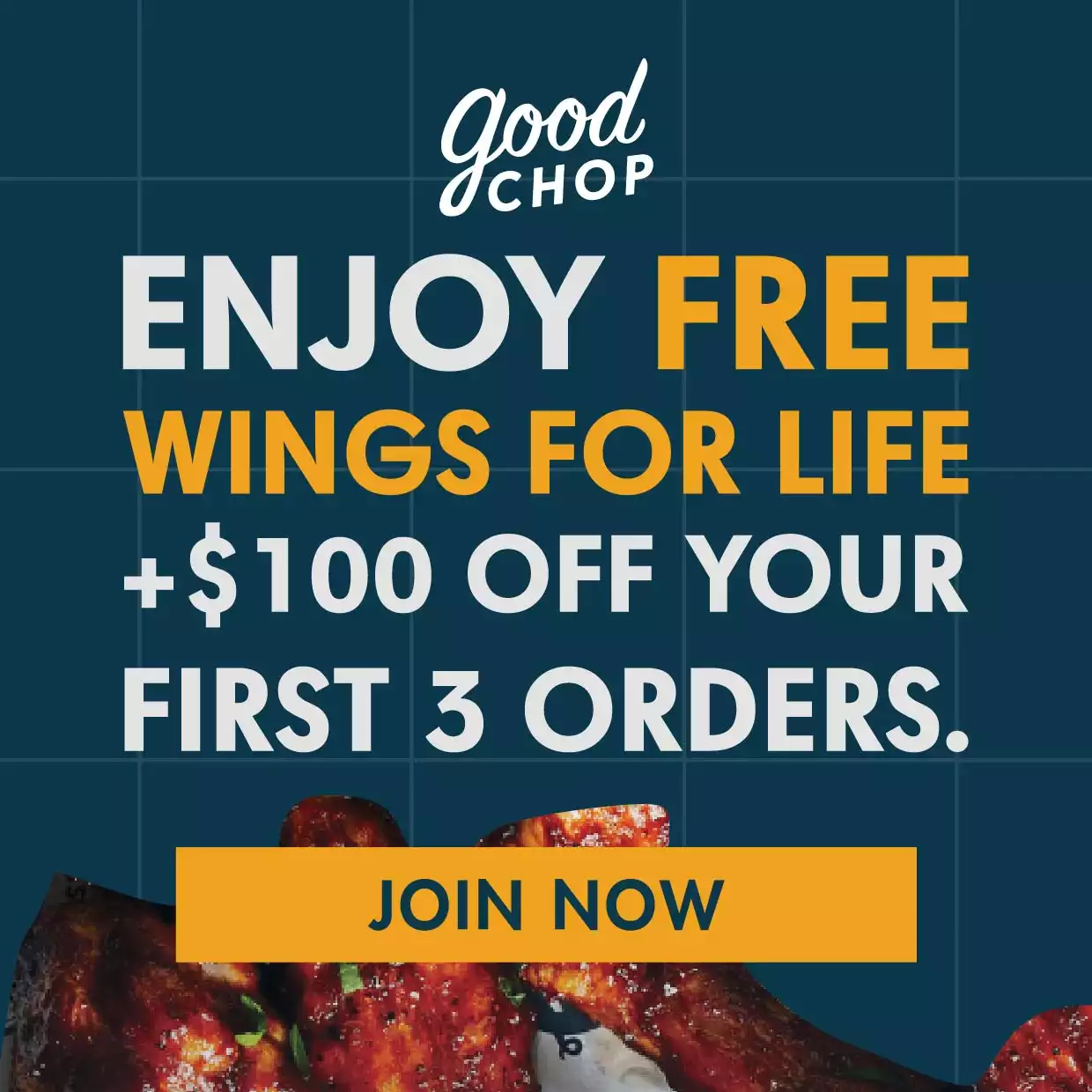 Enjoy FREE Wings for Life
Good Chop is a flexible meat subscription service that brings high-quality, American meat and seafood right to your door. Join Good Chop today to get FREE wings for life and $100 OFF your first 3 orders.
Good Chop Promo Offer
We earn a commission if you click this link and make a purchase at no additional cost to you.
Crowd Cow and Good Chop Compared
Other Meat Deliveries by Category