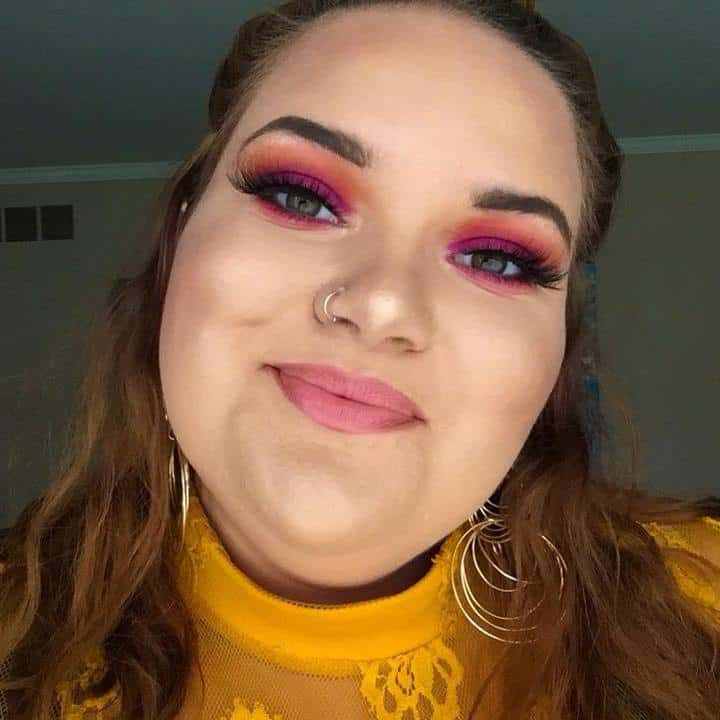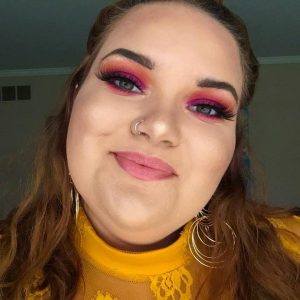 Latest posts by Alizabeth Swain
(see all)
So, you're here, stuck deciding if EveryPlate or Marley Spoon meal subscription boxes have the goods to deliver on their promises. I get it; I've been there myself! 
That's why I'm so passionate about meal kits; they really make the part of adulthood I hate the most SO much easier. I've made it a personal mission of mine to try out every single meal kit on the market to see if it's worth the money for any other person that's in the same stage of life that I'm in.
Both EveryPlate and Marley Spoon are game-changers for busy bees, especially working moms or folks who simply don't have the energy for weekly grocery runs. That's why I'm dishing out some insider intel on the two food-delivery giants – EveryPlate and Marley Spoon! But, I would say only one of these meal delivery services is a true winner for the busy parent looking for a way to take some responsibility off their shoulders.
TL;DR: EveryPlate offers simpler and more budget-friendly meals that keep my family happy, while Marley Spoon provides more diverse and gourmet options with a focus on high-quality ingredients (perfect for date night). That's why I'm #TeamEveryPlate all the way!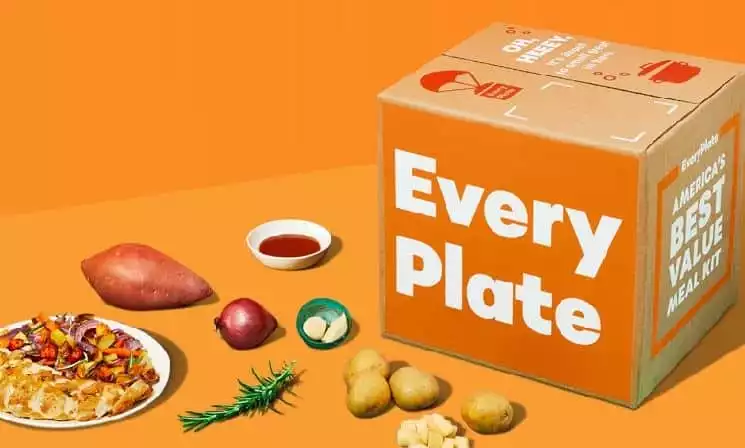 Main Differences Between EveryPlate vs Marley Spoon:
EveryPlate offers a more budget-friendly option with prices starting at $4.99 per serving, while Marley Spoon has higher prices that start at $7.49 per serving.

EveryPlate provides simpler meal options with fewer ingredients and less prep time, while Marley Spoon offers a wider range of gourmet and diverse meals with seasonal and organic ingredients.

EveryPlate recipes are designed to be beginner-friendly and take less time to prepare, while Marley Spoon's meals may require more time and kitchen skills.

While both services offer a flexible subscription model, EveryPlate allows customers to skip weeks and pause their subscription at any time, while Marley Spoon requires customers to make changes to their subscription one week before the delivery date.

Marley Spoon offers more special diet options, including vegetarian, vegan, and gluten-free meals, while EveryPlate has limited options for special diets (literally the only downside of EveryPlate, in my opinion).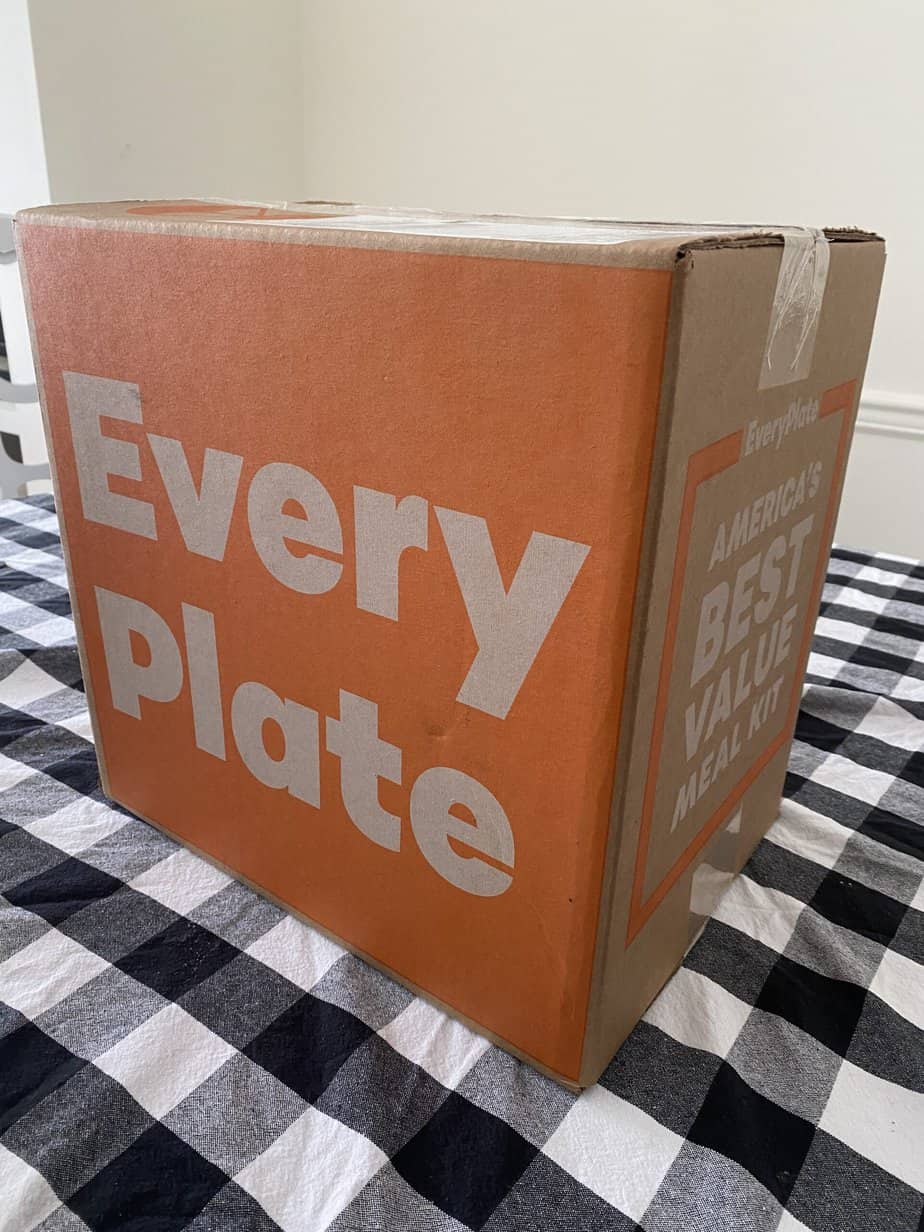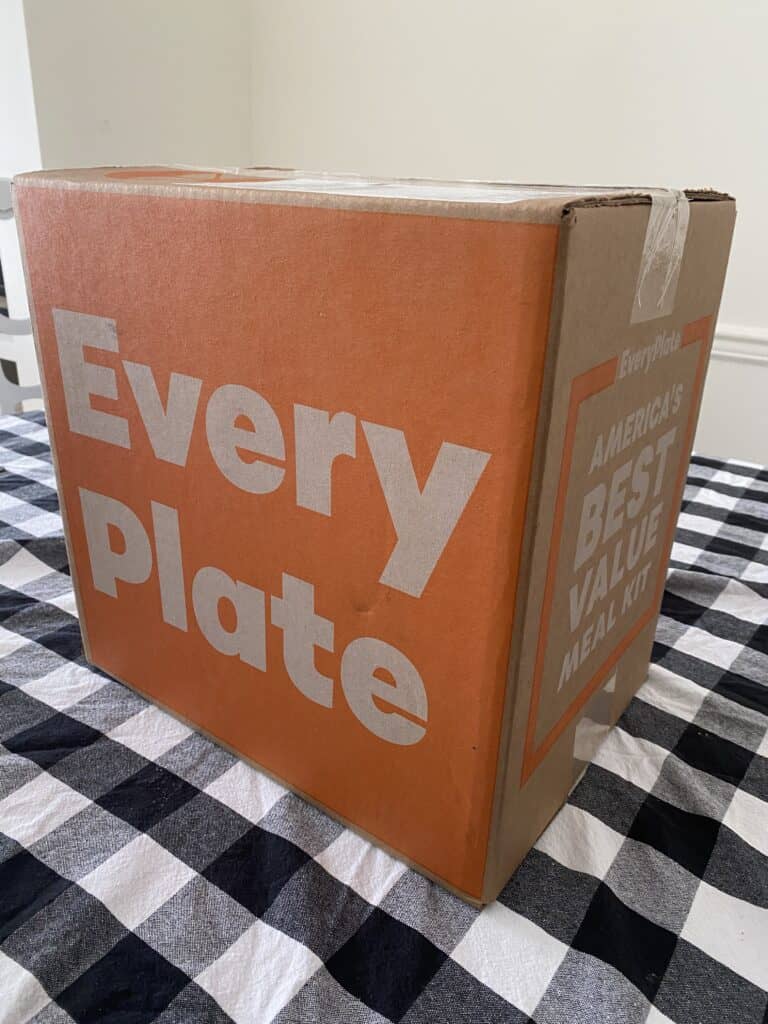 EveryPlate is officially my go-to meal-kit delivery service. For my family and me, EveryPlate makes mealtime stress-free and effortless. As someone who loves a good home-cooked meal but often finds myself too busy to go grocery shopping or plan meals, EveryPlate comes in clutch! 
Before EveryPlate, I ordered takeout way too much. There would be so many nights when I'd forget to pull anything out of the freezer because my day was go-go-go as soon as my feet hit the floor. Not only am I saving money by using EveryPlate, but I'm also feeding my family a lot healthier too!
Since I've been involved in the subscription box community for years and I've tried nearly every subscription box out there, there were a lot of loopholes that EveryPlate had to jump through for me to fall in love with them.
For me, what sets EveryPlate apart is its commitment to providing simple, budget-friendly meals that the whole family can enjoy. With EveryPlate, I can choose from a variety of delicious recipes that are easy to follow and take less than 30 minutes to prepare. Plus, their ingredients are fresh, tasty, and sourced domestically, which guarantees high-quality meals that I can feel good about.
Another thing I love is how EveryPlate offers flexibility in its subscription model. I can skip a week, pause my subscription, or choose my preferred delivery date to ensure meals arrive when it's most convenient for me.
Not to mention, EveryPlate makes me feel like a pro in the kitchen, even though I'm far from it! Their recipe cards guide me step-by-step, and I have yet to make a meal I didn't love.
Pricing
Who says you have to sacrifice taste for affordability? Not with EveryPlate! At only $4.99 per serving, it's hard to beat the value that EveryPlate provides.
There are ways you can "spice up" your meals by adding more proteins and other complimentary options through EveryPlate's Add-ons section. In my last order from EveryPlate, I could choose from the following:
Italian Chicken Sausage Mix

Chicken Breast Strips

Caesar Salad Kit

Roasted Broccoli with Parmesan

Herby Mozz Grilled Cheese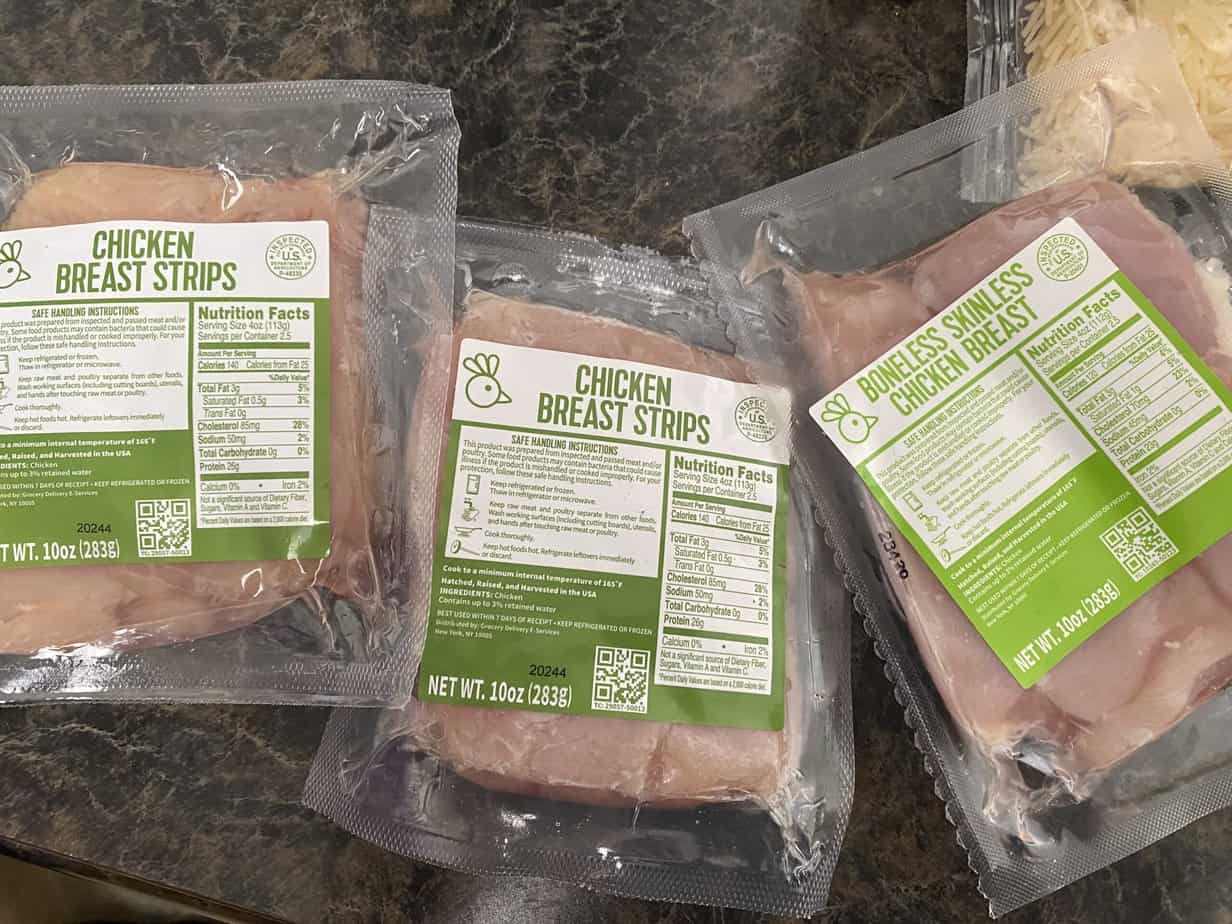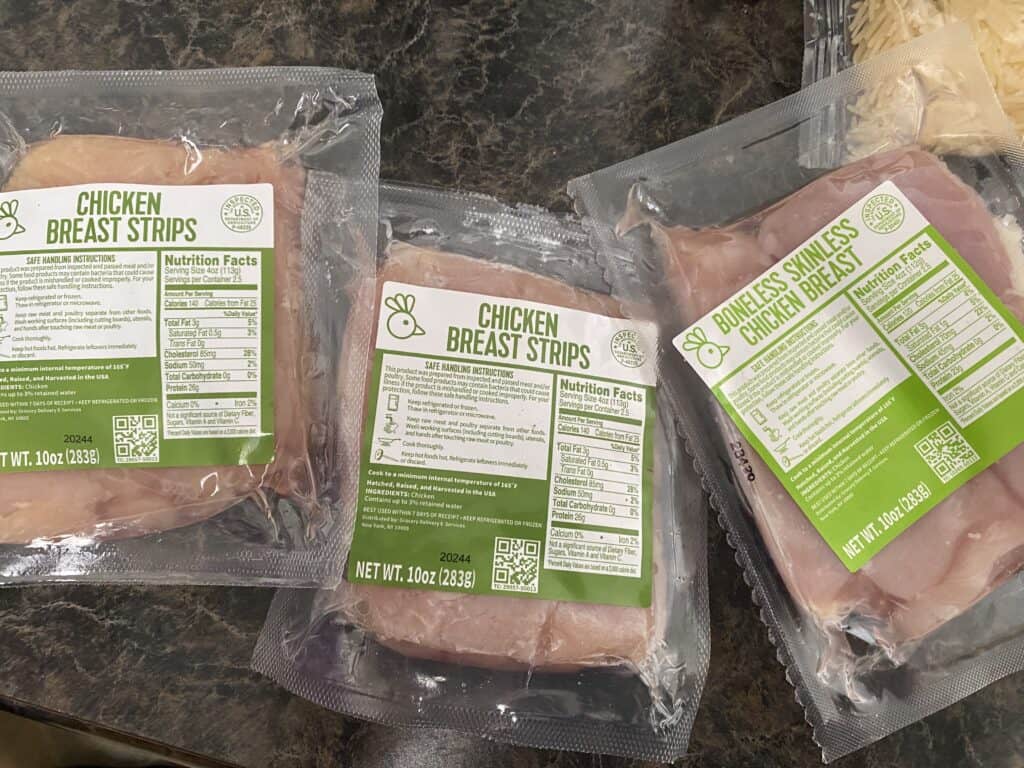 The more add-ons you add to your box, the more you're going to pay. However, I love that some of the options offered in the Add-On section are great for lunches or an easy way to add additional protein to your meals.
Meal Options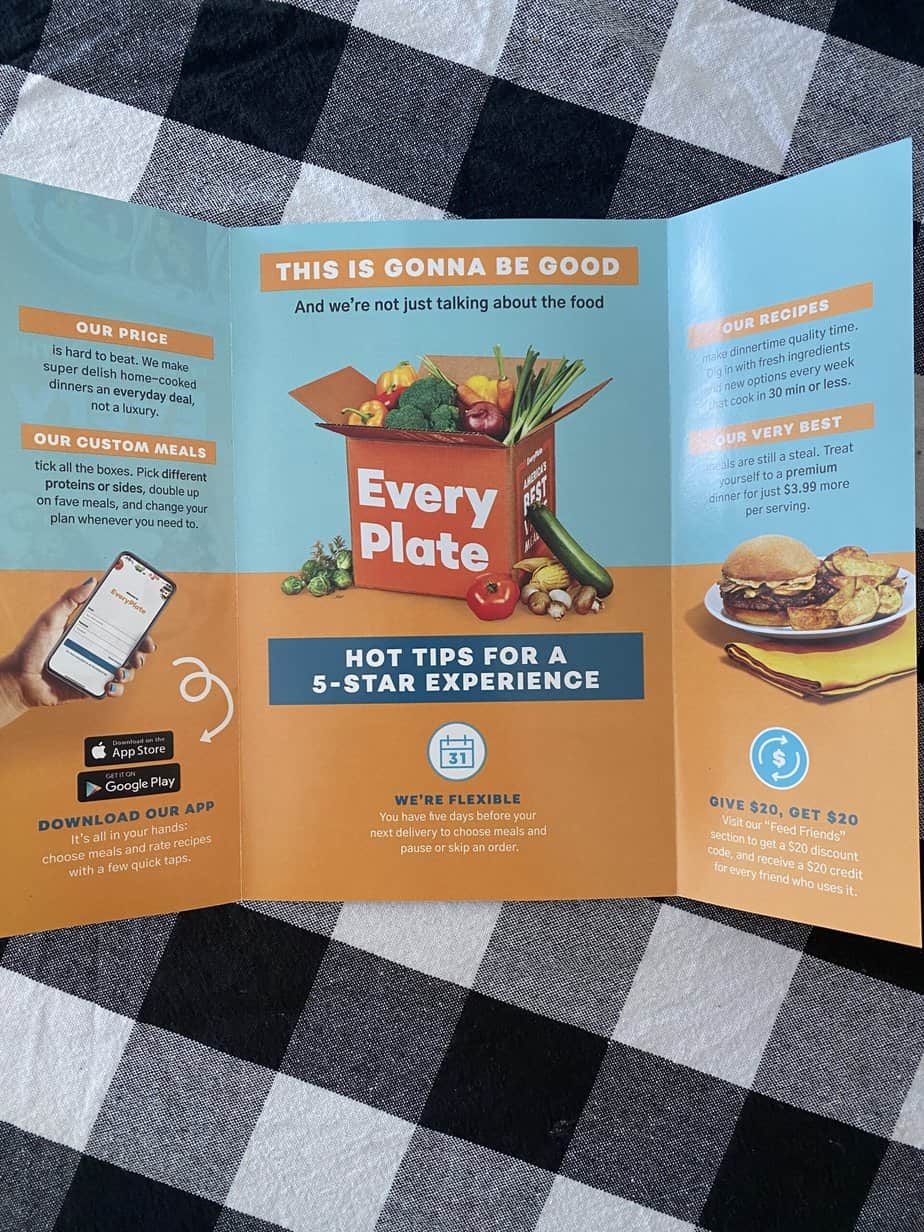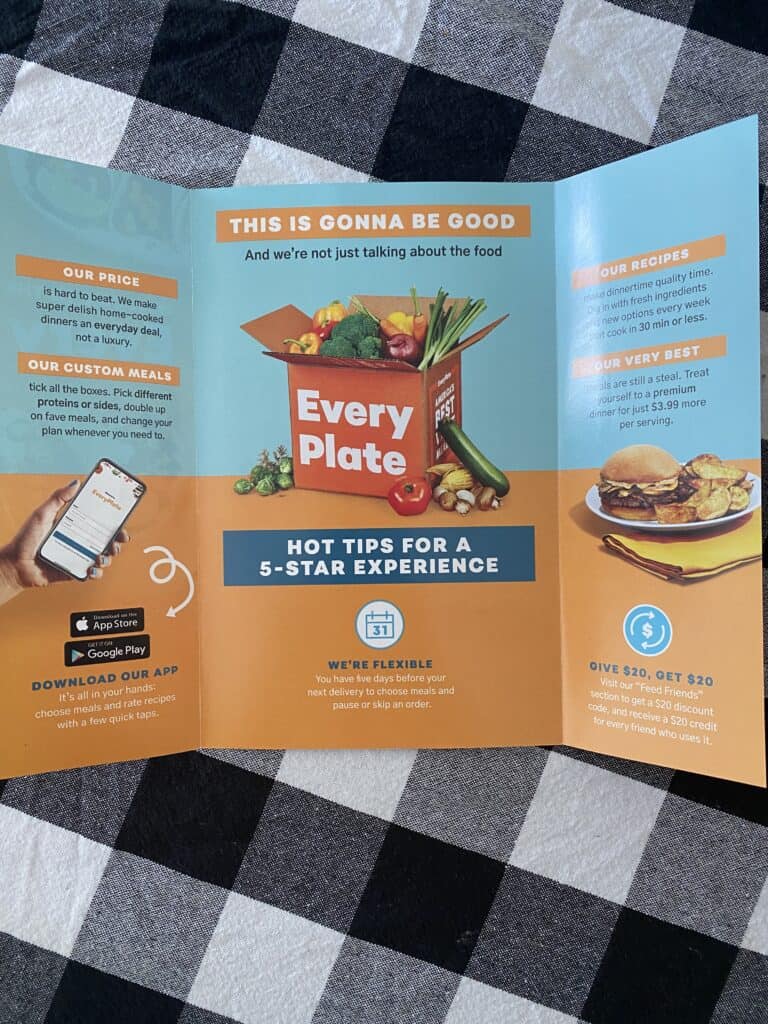 As an avid home cook, I appreciate the variety of meal options that EveryPlate offers.
As someone who enjoys trying new recipes while also wanting the comfort of familiar meals, I have been thoroughly impressed with EveryPlate's meal selection.
What sets EveryPlate apart from other subscription boxes is its approachability. I love that they offer meals that are both familiar and exciting, so I can switch things up when I'm feeling adventurous or stick with my tried-and-true favorites.
Their varied menu features everything from classic comfort foods like spaghetti and meatballs to international dishes like pork bibimbap, all made with fresh, high-quality ingredients. If you ever see it on their menu, you HAVE to try their blackened shrimp salad. It's seriously addicting!
Not only do they offer a diverse selection of meals, but their recipe cards are also easy to follow, making meal preparation a breeze. I was a bit intimate to make a cajun chicken sandwich, but it was super easy with the help of the cards.
This is a huge plus for me as someone who is always on the go and doesn't have a lot of time to put into meal planning.
Quality of Ingredients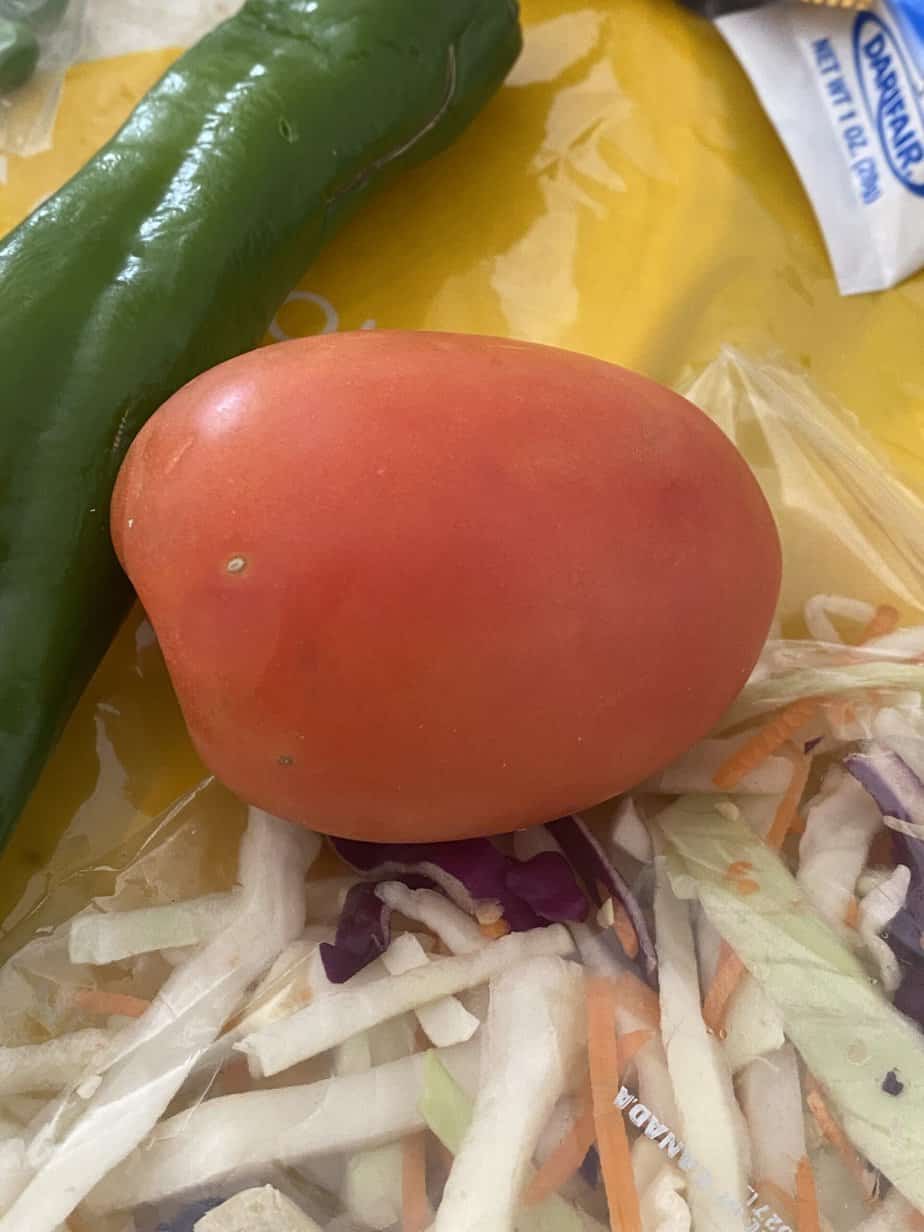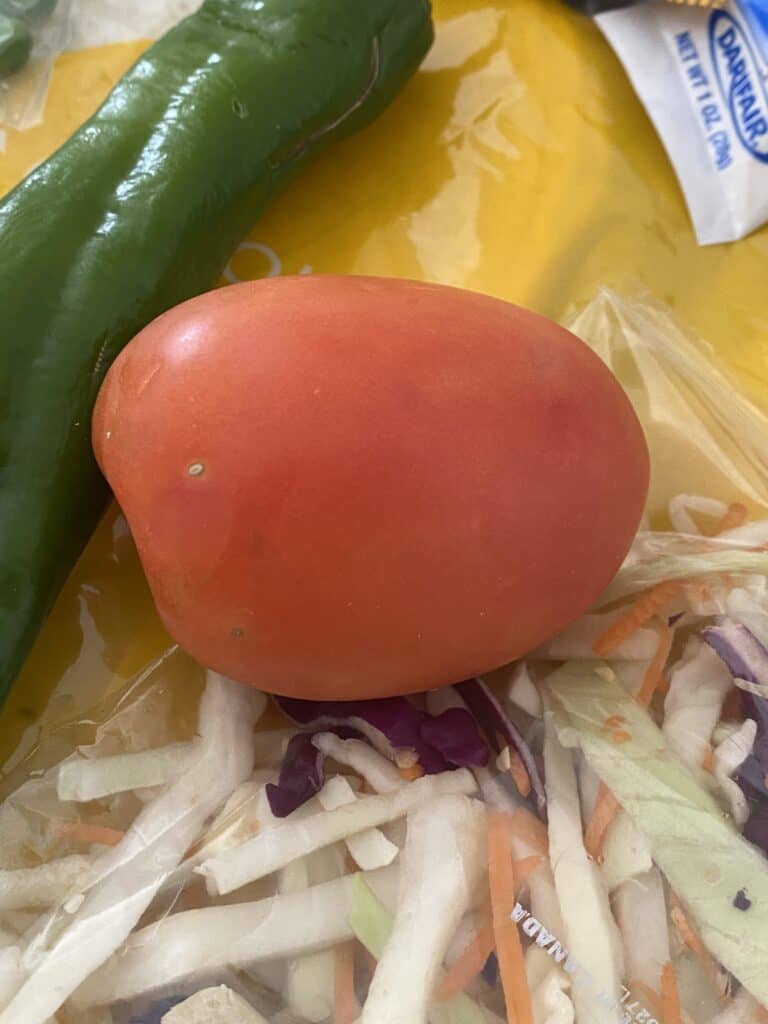 I've tried several meal-kit delivery services in the past, and I can confidently say that EveryPlate offers some of the freshest and highest-quality ingredients that I've encountered.
From the meat to the vegetables and sauces, everything is fresh and always arrives in great condition.
With other meal delivery kirs, I usually have problems with my fruits and veg getting dinged up during delivery. Typically, that causes the produce to go bad faster, or I have to skip out on using the entire piece of produce.
Plus, I love that EveryPlate sources its ingredients from farms around the United States! This means I can count on their ingredients being locally grown and responsibly sourced.
I love that EveryPlate also supports local farmers and fosters sustainability efforts – something that I am super passionate about.
Packaging and Delivery Quality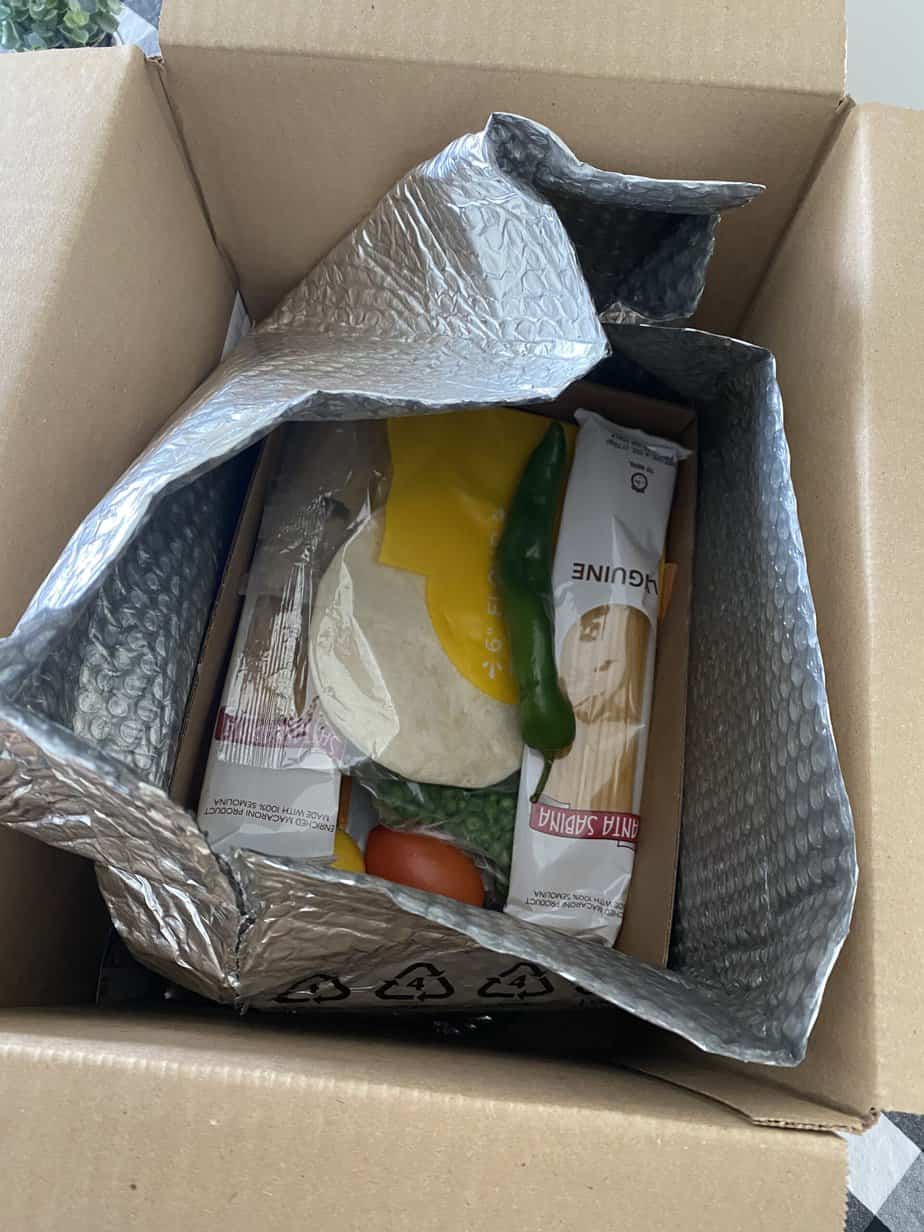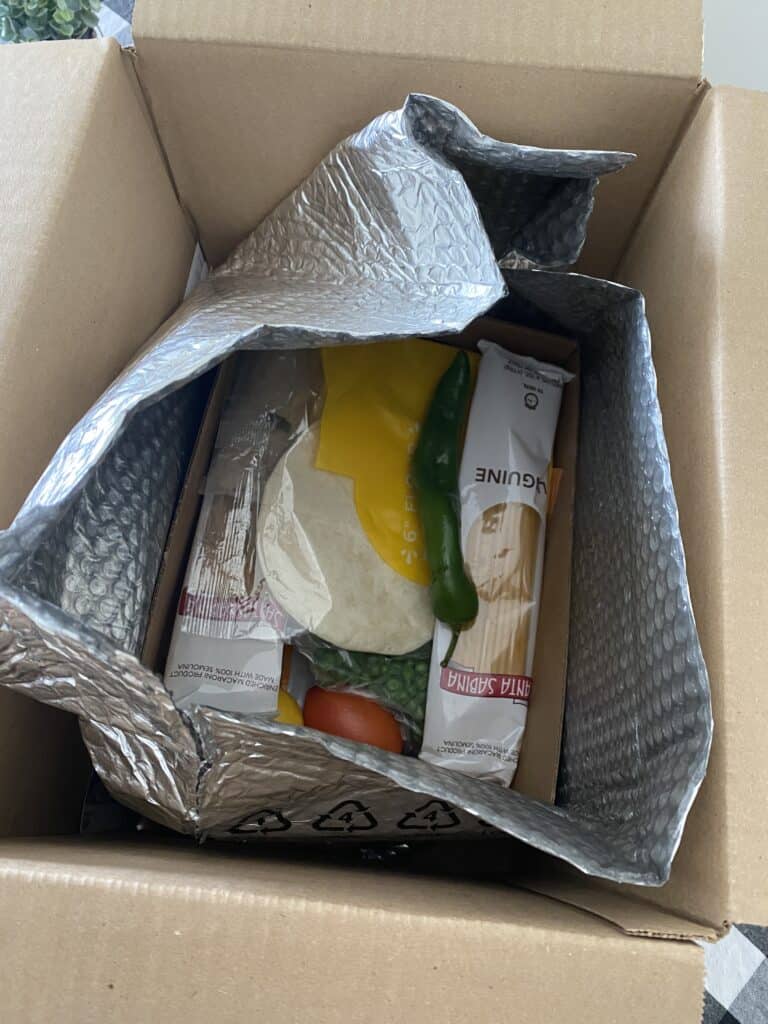 EveryPlate really takes the thinking out of everything, which I love. All of the ingredients inside an EveryPlate box are separated by meal, meaning I don't have to sort through everything to find what I need – it's already prepped and portioned out for me. This makes meal preparation even more straightforward and effortless.
While my most recent order from EveryPlate did have some damage, it looks more like it was the shipping carrier's fault. My biggest complaint about EveryPlate's shipping is that I do wish there was less plastic waste and more environmentally friendly ingredients used inside of their shipments.
Taste and Satisfaction
Not only are their meals budget-friendly, but they are also delicious and satisfying. I'm always super happy with the taste of my meals. I have yet to find a meal I didn't like. I have the comfort of a home-cooked meal on my plate every night, thanks to EveryPlate.
I'll admit, there are some dishes that I wish were spiced up more. This isn't the case with every meal, but I am left craving more spice and flavor on a few select dishes. However, as I've figured out which dishes I like more flavor with, I'm happy to go into my own spice cabinet to customize the meal to my taste.
I've also been happy with the portion sizes of the meal. Sometimes, I have enough leftovers left to eat for lunch the next day. Other times, the meal is so good my family speeds through eating their first plate and is left with a happy belly!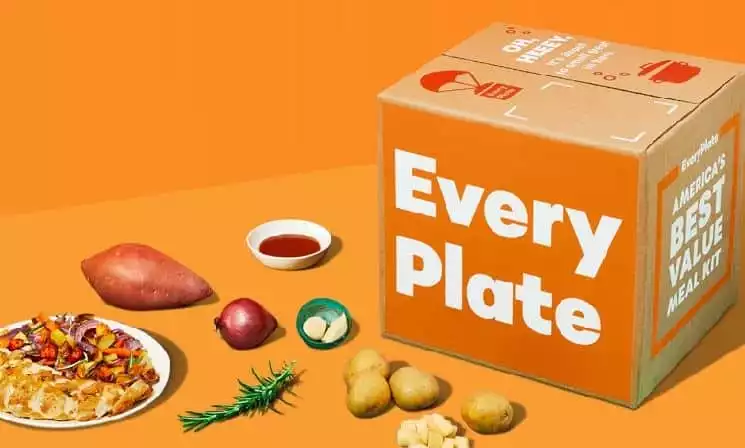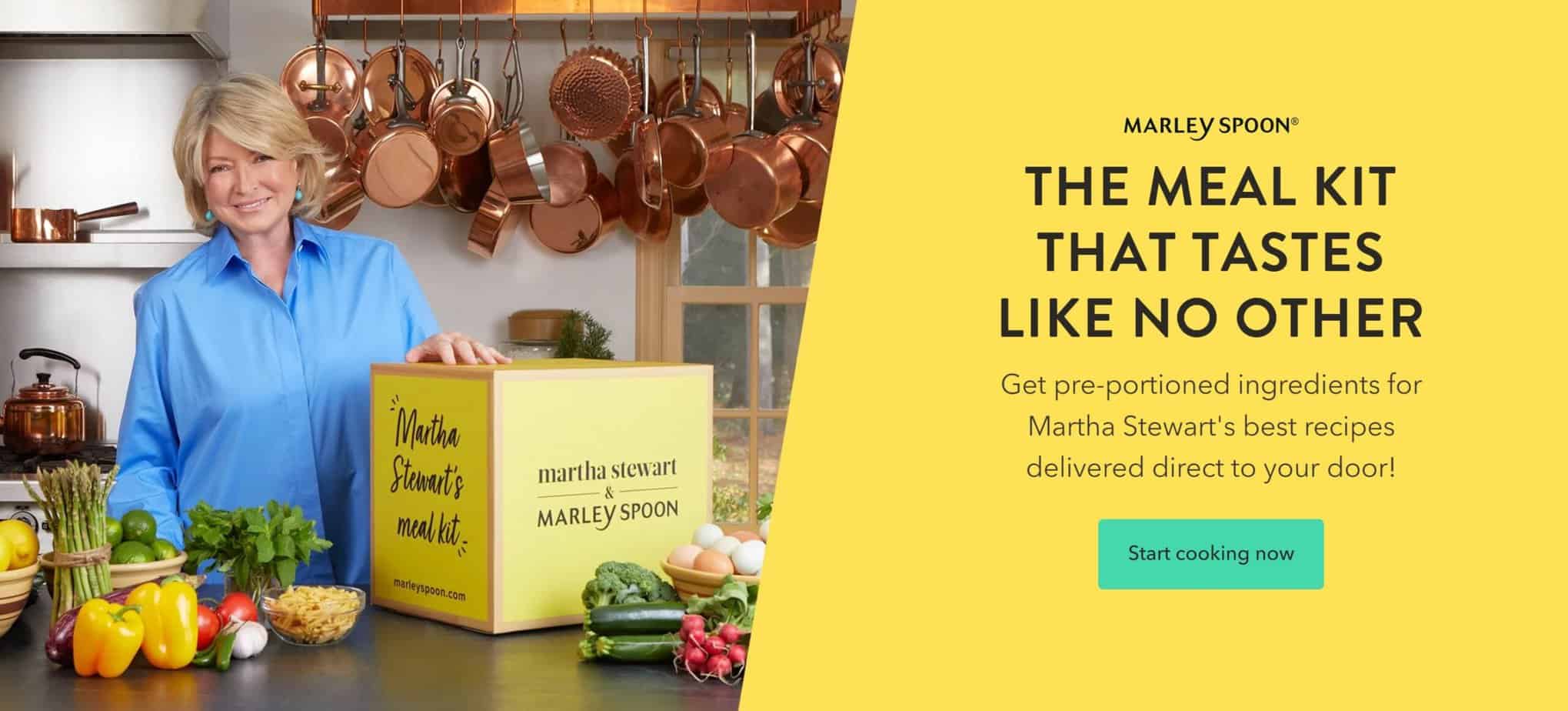 Marley Spoon offers a variety of meal options each week to cater to different diet preferences, including vegetarian, vegan, gluten-free, and low-carb options.
To ensure the freshness and quality of its ingredients, Marley Spoon sources only what they need from local and sustainable farms, which is one of the first reasons why I decided to check out this subscription box.
Their goal is to provide customers with the freshest and healthiest ingredients all year round while minimizing their impact on the environment.
When trying out Marley Spoon, the quality of the ingredients offered is what surprised me the most about this subscription box.
The ingredient quality is OUTSTANDING, and I loved how fresh and yummy all of the veggies were. Plus, I feel good knowing that I'm not only enjoying a delicious meal but also supporting local farmers and making sustainable choices.
Also read: Martha & Marley Spoon Subscription Box Review: Let's Get Cooking (With Martha!)
Pricing
Marley Spoon's pricing varies based on the number of servings and meals per week that you choose. With the average price of a meal per serving at $7.99, the pricing of Marley Spoon sits up there with some of the top dogs in the meal subscription industry, like Home Chef and Hello Fresh.
While it may seem a bit pricier compared to traditional grocery shopping, Marley Spoon's pricing includes the cost of high-quality, fresh ingredients for a high-end menu.
Their meals are designed by chefs and offer a rotating menu with plenty of variety, making it a great option for those seeking a more elevated meal experience.
So, while I don't think Marley Spoon is a bad option at all, I don't think they're the best fit for someone looking to feed a family. I think Markely Spoon is great if you're looking to cook for a date night or if you'd like to treat yourself to a special lunch a few times a week.
Meal Options

Customers can choose from a wide variety of recipes each week that include classic favorites, international cuisine, and new and exciting dishes.
Marley Spoon meals range from comfort food classics, like burgers and macaroni and cheese, to dishes with more exotic flavors, like Greek avgolemono chicken soup or pork souvlaki burgers. I love the smoked salmon poke bowl offered by Marley Spoon, but Martha's classic chicken souvlaki salad was my favorite! In addition to dinner options, Marley Spoon also provides a limited selection of breakfast, lunch, and snack recipes.
Quality of Ingredients
Marley Spoon is committed to using only the freshest, highest-quality ingredients that are sustainably sourced and locally grown whenever possible. Their meats and seafood are hormone-free, and the seafood is sustainably raised or caught, ensuring that I am making a healthy and environmentally-friendly choice. In every meal, I taste the difference that fresh, high-quality ingredients make.
Another thing I think is really cool is how Marley Spoon's ingredients are carefully portioned to prevent food waste. This not only saves me money but also reduces the environmental impact by minimizing wasted food. I love that their meals taste like something I would get at a restaurant while also being nutritious and environmentally friendly.
Packaging and Delivery Quality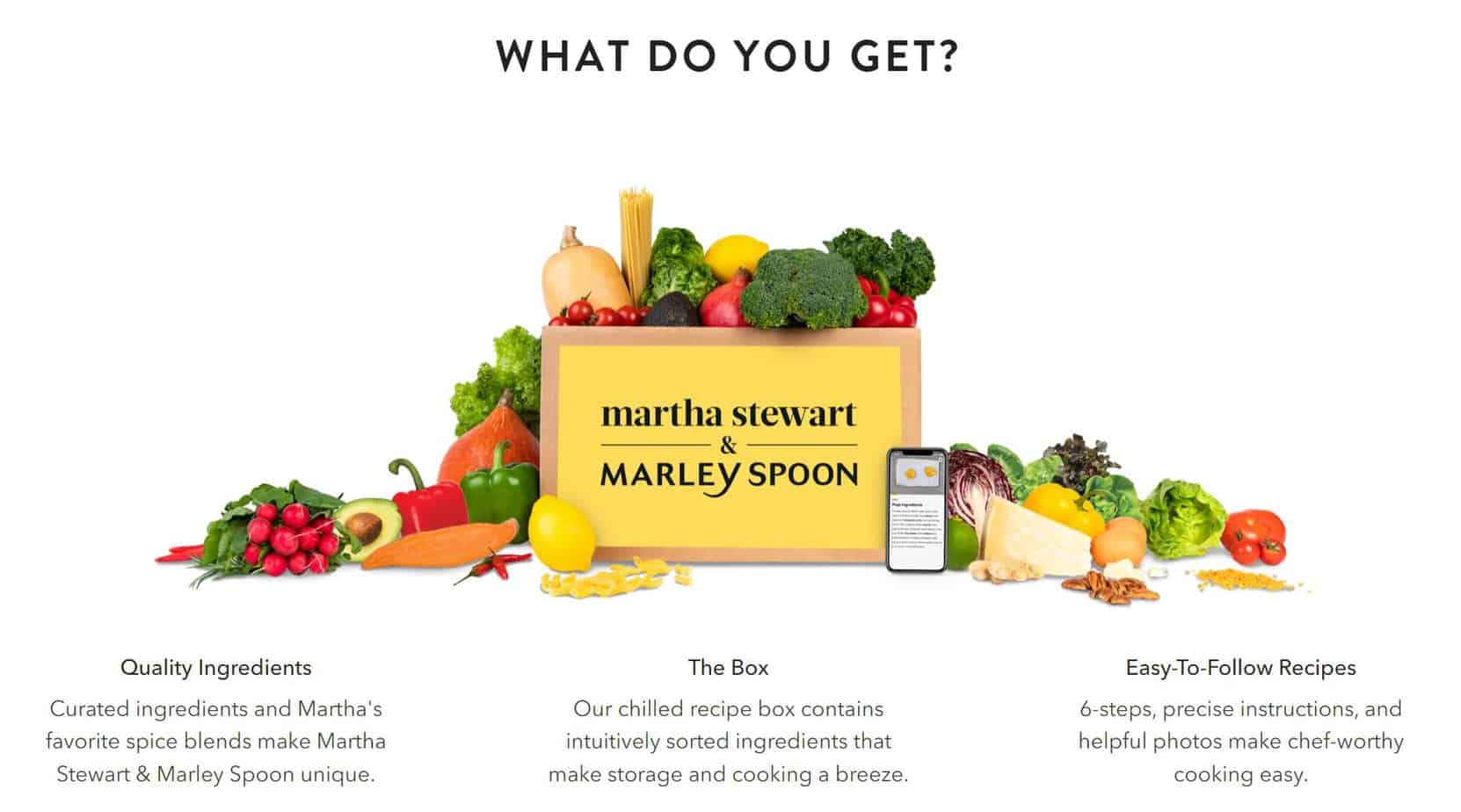 I have to say that I was impressed with how the packaging was designed to keep the ingredients fresh and in good condition during delivery.
The boxes are insulated with biodegradable and compostable materials that keep the ingredients at the appropriate temperature, preventing spoilage. They also use packaging materials that are recyclable, compostable, or reusable, which is great for minimizing waste.
I also appreciate Marley Spoon's commitment to sustainability in its packaging and delivery methods. Not only were the materials recyclable and compostable, but they also minimized the amount of packaging used, which is better for the environment.
The packaging process is really the only area where I feel like Marley Spoon has EveryPlate beat out! But, I do understand sustainable packaging is, unfortunately, more expensive than non-sustainable, so I can't completely blame EveryPlate for its shipping and packaging process.
Taste and Satisfaction
I have yet to be disappointed in anything I've ever eaten from Marley Spoon, but I know my toddler wouldn't eat the meals provided by Marley Spoon. I think the quality and taste are a great option to throw together when I'm looking to surprise my husband with a romantic meal or show off to my girlfriends when I have them over for lunch. But I won't say Marley Spoon offers the same family-friendly vibe that EveryPlate does.
Other Alternatives to Consider
If you don't feel like EveryPlate or Marley Spoon are a great option for you and your family, here are a few other subscription boxes I would recommend:
FAQs
Question: Does Martha Stewart own Marley Spoon? 
Answer: No, Martha Stewart doesn't own Marley Spoon. She also didn't start the company up either. She owns some shares in the company, but Martha Stewart is the "face" of the Marley Spoon brand. 
Question: Is there a commitment to using EveryPlate, or can you cancel at any time? 
Answer: Thankfully, EveryPlate offers a flexible subscription service with no commitment required. I love that I can skip weeks or cancel my subscription at any time without having to worry about a fee! 
Question: Can I customize my EveryPlate meals? 
Answer: You can't customize the individual meals when you're selecting them on your menu. However, since you're responsible for cooking up your own meals, you can customize your dish while you're in the kitchen. It's what I've done a couple of times! 
Why You Need to Try EveryPlate
Overall, I can confidently say that EveryPlate has made my life a whole lot easier while keeping my taste buds satisfied.
While both EveryPlate and Marley Spoon offer convenient and delicious meal delivery services that can do meal planning and prep a breeze, I think EveryPlate is a much more realistic option for the majority of families out there.
If you're looking for a cheap and tasty meal delivery kit that takes all of the difficulty out of meal prepping and grocery shopping for you, you've got to check out EveryPlate!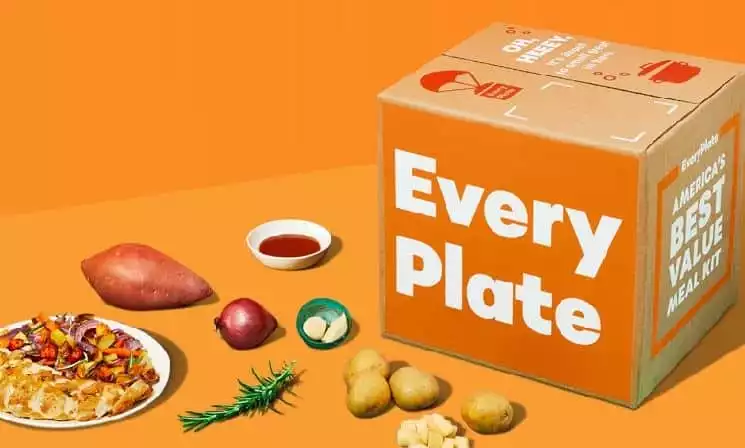 Related read