Latest posts by Erin Jamieson
(see all)
Back in May, the reality of the pandemic was still hitting Americans–and even then there was a sign that there would be a spike in interest in meat delivery services like Farm Foods Market.
That was further solidified when Business Insider reported meat shortages across the country. I remember watching the news as meat packing plants closed and people rushed out to stock up not only on rolls of toilet paper but now meat, too.
My grocery store's shelves were becoming barer and barer, and, at a time people should have been social distancing, people were worried about stocking their freezers.
The good news: the meat shortage was mostly short-lived, and a promising vaccine is on the way. But during these uncertain times, I've mostly been getting my main groceries picked up curbside or delivered–which is what makes me so interested in high quality meat delivery services like Farm Foods Market.
In this review, I'll tell you everything you need to know about Farm Foods Market, whether I'd recommend it as one of the best food delivery services, and what you need to know before placing your order.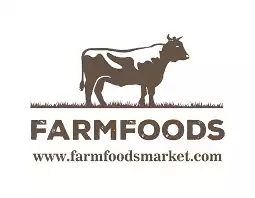 Farm Foods Market Pros and Cons
Pros
Affordable and accessible meat
Wide variety of options, especially for beef
Unusual meats, such as game meat and organ meat
Sourcing from specific farms
Easy checkout options
Free delivery to all states plus a fee for Alaska/ Hawaii
No obligation orders
Cons
No subscription options
Limited options for seafood
Many out of stock items
No direct phone number for customer service
Limited information on meat and seafood standards
Filed complaints– service and quality
What is Farm Foods Market?
Farm Foods Market is a fresh meat delivery company based in Los Altos, California, and filed as FarmFoods Inc under Better Business Bureau.
It's a fairly new company: it's been operating for just three years, joining an array of competitors like ButcherBox but also the traditional companies now offering delivery, like Omaha Steaks.
Their Main Message
The first thing I noticed about Farm Foods Market is that their mission statement struck a familiar chord: the founders state they were inspired to launch the company to provide a way for consumers to have access to farm to table meat, with 'authentic flavors' and separate from the 'mass meat market'.
The main principles of Farm Foods Market include:
Affordability
Perhaps trying to separate themselves from sometimes pricey organic meat delivery services, Farm Foods Markets claims to provide meat and seafood that's affordable but still high quality. They emphasize meeting the demand for sticking to a budget while providing an alternative to mass-market meat.
Farm Grown
Sourcing and awareness of how and where meat and seafood is sourced is center to their policy. They claim this allows customers to feel more at ease with the safety and quality of the meat.
Minimalist Packaging
At first look you might think that this is about packaging to reduce the impact on the environment. But here, Farm Foods Market claims that they sacrifice 'fancy' packaging and recipe cards for a more affordable price–which does mean that, in some instances, you'll have to instead refer to their site for information about their meat and seafood.
Now I'll tell you what I uncovered about these claims, and what they really mean for you as a potential consumer.
What Products Does Farm Foods Market Offer?
Farm Foods Market offers beef, pork, and chicken products. Other products include sausages, seafood, duck, and even game meat.
Beef
Beef comes in both value packs and individual options. This is a very generous selection of cuts, so if you're a beef lover, you'll probably be pleasantly surprised.
Value Packs
Value packs are essentially larger quantities of beef– for instance, you can buy an astounding 40 pounds of bacon. You can easily sort by feature or price, and there are over five pages of options.
Noteworthy options include Grass-Fed Wagyu; a Beef Bone Mixer Pack; Premium Steak Samplers, and a Whole Grass Fed Cow (I have never seen this option in any order meat delivery services I've reviewed).
Main Options
If you aren't interested in a value pack, there's still plenty of options, including steaks, hamburger patties, roasts, stew meat, ribs, beef jerky and sausages, and even organ meat, like oxtail, liver, and tongue. The sheer number of options really stood out to me.
Chicken
There aren't nearly as many options available for chicken, but I don't see that as a negative thing. It's a bit easier to navigate Farm Foods Market chicken, and the options here as classic. Select from a whole chicken; thighs; wings; drumsticks; and a 10-pound variety pack. It would have been nice to see a chicken sausage, but the selection here is mostly what I'd expect.
Pork
With Heritage Pork, you'll have six pages of options to choose from. What I like about this selection is that there are options for small portions and large portions, and for a number of tastes.
Some of the main pork products from Farm Foods Market include pork belly; bacon; ham; sausages; ground pork; tenderloin; shoulder; neck; and chops. More unusual options include heart, kidneys, ears, tail, tongue, cheeks, and lard.
Other Meat and Seafood
Sausage links, grass-fed lamb, pheasant, duck, elk, and bison are among the other meat options.
For a seafood lover like me, I was hoping for a little more, though it's not unusual for a met delivery service to specialize in meat and offer less for seafood delivery. You can order Wild caught halibut, salmon, tuna scallops, and Pacific Cod, though several options as of my review were sold out.
Where Does Farm Foods Market Meat and Seafood Come From?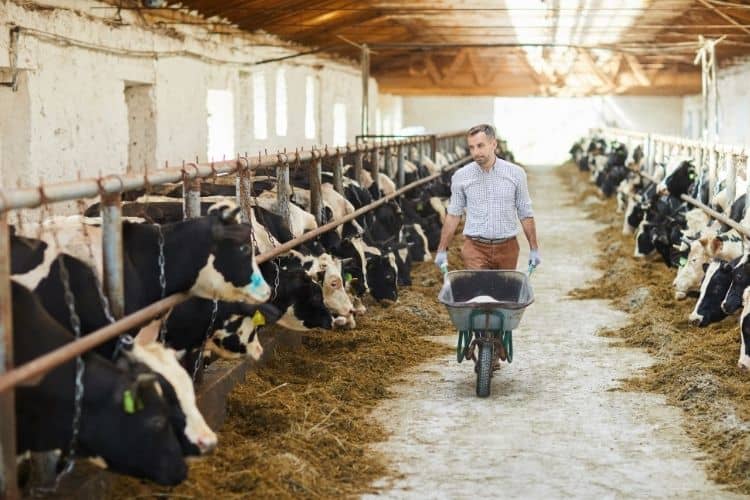 When reviewing meat and seafood delivery services, I'm also interested in learning as much as possible about how their products are sourced. I started to investigate by clicking on individual products, but the information there varies.
Individual Products
Seafood is said, for the most part, to be wild-caught and sourced from 'small local fisherman' though it's not clear where or who these fishermen are, and a few products don't have the same claim. In other cases, as is true for the Wild Alaskan Salmon, there is a specific fishery linked, which is an excellent way to provide transparency.
Meat is much the same way: to get information about sourcing, you click on the product in question. For some meat, like New York Steak, there isn't much information. For others, as is the case with the Grass-Fed Beef Sampler, you'll get links to specific farms.
Farms
Something I noticed is that, while Farm Foods Markets doesn't list fisheries or fishermen they work with, they do list eleven small family farms. Each provides a fairly substantial profile, with the general farm's origins; philosophy; and even pictures and video.
This is actually the best way to make sure the meat you're purchasing is sourced from a specific place; each provides a link for you to easily find products from this farm, provided through Farm Foods Market.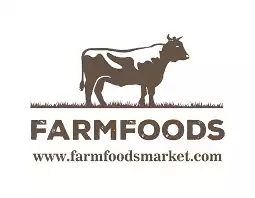 Is Farm Foods Market Meat and Fish Ethically Sourced?
In two words: it depends.
Since a big point of Farm Moods Market is to offer meat and seafood products distinct from the so-called mass production, I was curious to see not only where they source their products from, but also to what standards.
Unlike organic meat delivery services, Farm Foods does not specify certain standards, so once again, standards vary from product to product.
Many of their meat products are grass fed. Some are raised without hormones or antibiotics, and some seafood is wild caught. However, many selections are only some, or none of these.
Depending on the farm, some animals are claimed to be raised in humane conditions. In other words, standards vary greatly, and the standards themselves are not well-defined, nor are they usually officially certified.
However, if you do want even more specific information about individual animals and practices, you can access their Help Center—while the answers tend to be succinct, they claim to hold most of their products to high (uncertified) standards.
How Do You Order From the Farm Foods Market?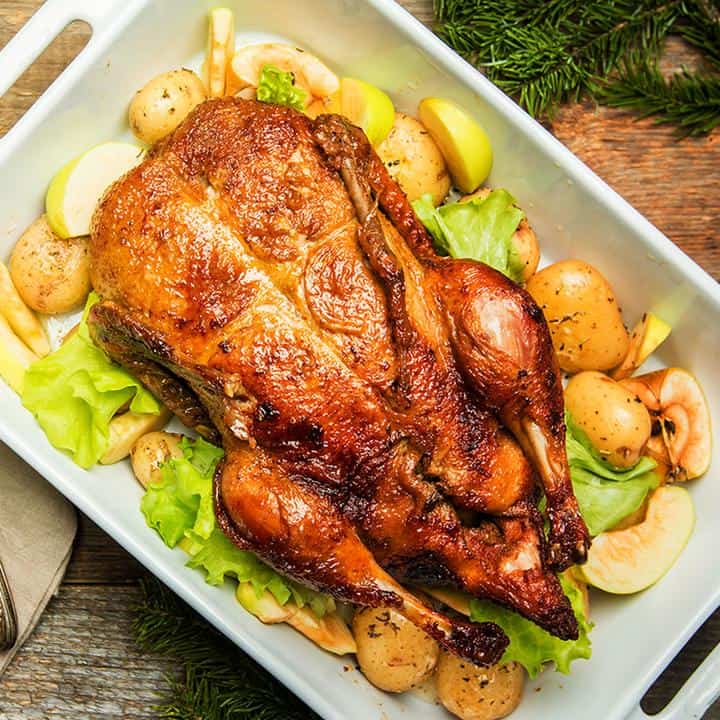 Ordering is simple, but it's important to go in with the right expectations: Farm Foods Market is a meat delivery service, not a food subscription service.
That means that you can order individual meat and seafood products a la carte, but you won't have the option of having them delivered on a regular schedule.
To order, simply select on a product and products. I highly recommend researching the farm if sourcing is important to you. You can filter by sales, price, recommended, and alphabetically.
Checking Out
After you select your items, you'll need to make sure you have the minimum order of 10 pounds. You can pay via credit card; PayPal; Shop Pay; Apple Pay; and Amazon Pay. Of course, regular credit card processing fees apply.
Shipping and Delivery
Shipping is free on all orders via FedEx or UPS. The dry ice ensures that meat and seafood is safe for up to 12 hours. They do have special delivery times for the holidays, but during normal business, orders usually are received within two to three business days. Orders are shipped on Mondays and Thursdays.
Shipping is offered to all states in the United States, but Alaska and Hawaii do have an additional $29.99 shipping fee.
Refunds
Refunds are offered on products, by company policy, that arrive in poor condition. You are advised to contact an email customer service, but there are few details how refunds are handled or the process. While they do have a mailing address, I also was disappointed to see no phone number.
Is Farm Foods Market Trustworthy?
While Farm Foods Market has a number of good options for reasonably priced meat, and more unique than you'd fine with a typical delivery service, I wanted to investigate a bit more to see if they actually delivered on their promises.
Better Business Bureau
The first worrying sign was the Better Business Bureau. Though it is not uncommon for a meat delivery or subscription service to not be accredited, especially one as new as Farm Foods Market, their official profile and rating was less than stellar.
Though not accredited, Farm Foods Market earned an unofficial "F" rating based upon customer reviews. There have been 27 complaints formally filed; 23 of which occurred within the last 12 months. Poor quality meat, poor condition products, shipments never received, poor customer service response, were all central complaints.
External Customer Reviews
I wasn't greatly inspired by customer reviews of their personal experience with Farm Foods Market, either. On Reviews IO, a customer aggregate review site, the company received an average of 1.59 out of 5 stars. Low-quality meat and poor service were again central to complaints.
Farm Foods Market did fare better on TrustPilot, earning an average of 4 out of 5 stars. Even so, the experiences were polarizing, with a notable 19 percent reporting a 1 out of 5-star experience.
Frequently Asked Questions
Why is Farm Foods so Cheap?
Farm Foods Market claims to offer inexpensive meats but cutting packs on fancy packaging, recipe cards, and advertising that other meat delivery companies usually offer. With the labeling changes they save money; they also ship meat and seafood frozen which is more-cost effective. Finally; Farm Foods does not offer much in the way of exclusive or fine USDA grade cuts, nor is most of their products certified organic, for instance.
Does Farm Foods Market sell eggs?
FarmFoods does not sell eggs, though apparently, they used to. Now FarmFoods exclusively sells meat (beef, chicken, pork, game) and seafood.
Does Farm Foods Market do home delivery?
Farm Foods Market is a meat delivery company that exclusively sells meat for purposes like home delivery. It's an a la carte delivery service, as opposed to a meal delivery service.
Final Verdict: Save Money with a Competitor?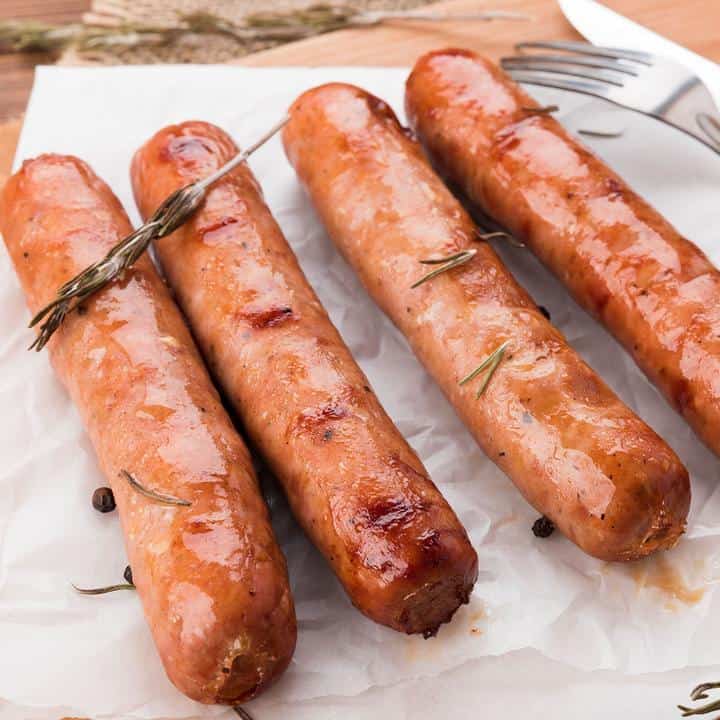 I wanted to like FarmFoods Market, and in many ways, there are a number of things to like. I appreciate the sheer variety, especially in beef products and harder to find specialty meats.
I also loved that they included more unique options, including but not limited to organ meats and game meat. While seafood options could have been more broad, they do offer a decent selection of wild caught fish and scallops.
That said, there is some lack of clarity around meat certification and sourcing. The lackluster customer service options also strikes me as problematic, although I didn't specifically have any reason to deal with them (just from what's been mentioned online).
There are certainly more proven meat delivery services out there, but Farm Foods is in the conversation as an upper tier option.
If you do want to give Farm Foods Market a try, check out their promos here.
If you're looking for an affordable alternative for both seafood and meat, try Good Chop here or for more transparent sourcing try Crowd Cow here.
If you're looking for an organic meat delivery service, read for the best organic meat delivery companies.
Top Choice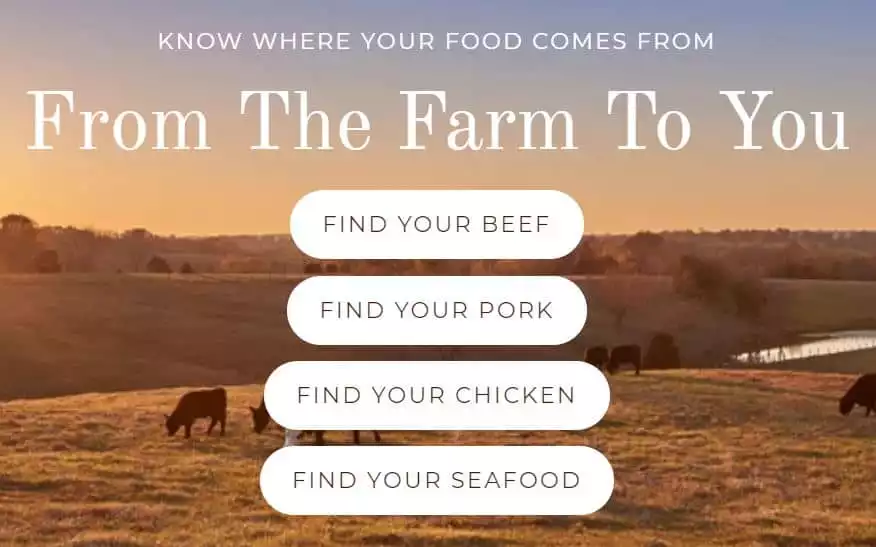 Further Reading on Meat Delivery & Meal Delivery Services: