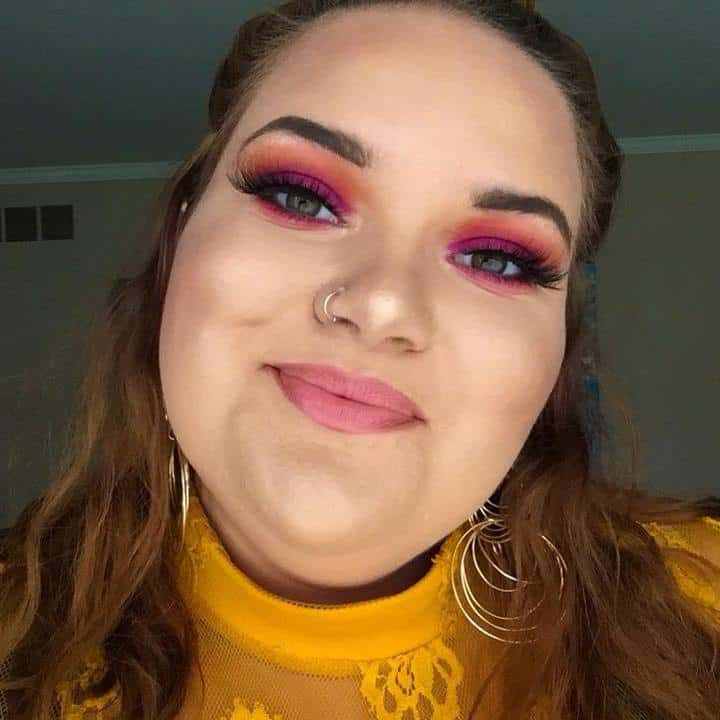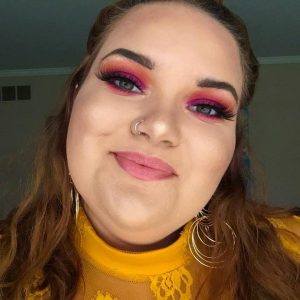 Latest posts by Alizabeth Swain
(see all)
Make way, Hello Fresh. It looks like you have some competition coming in HOT!
RealEats is kinda-sort new to the meal delivery subscription market. RealEats is only two years old at the time of this writing. Hello Fresh has been in the market for more than ten years.
So, if you're tired of Hello Fresh and looking for something new in your life, I recommend you check out RealEats.
When I first heard about RealEats, I was a bit skeptical. It was really because I haven't heard much about RealEats. But, I decided I wanted to gamble and see if there were something RealEats offered that Hello Fresh, Blue Apron, Green Chef, and all those other super famous meal delivery kits didn't offer.
Don't get me wrong – I don't think it's entirely fair to compare Hello Fresh and RealEats. There's a lot that Hello Fresh and RealEats do differently. But, I think RealEats may be the solution some Hello Fresh customers are looking for.
But, who's the winner here? I will help you figure that out in this RealEats vs. Hello Fresh review.
Bottom line upfront
I think RealEats is a great option for anyone who's on the go and needs something healthy to eat, fast. If you want to learn how to cook and give recipes to pass down to your friends and family, I would recommend Hello Fresh.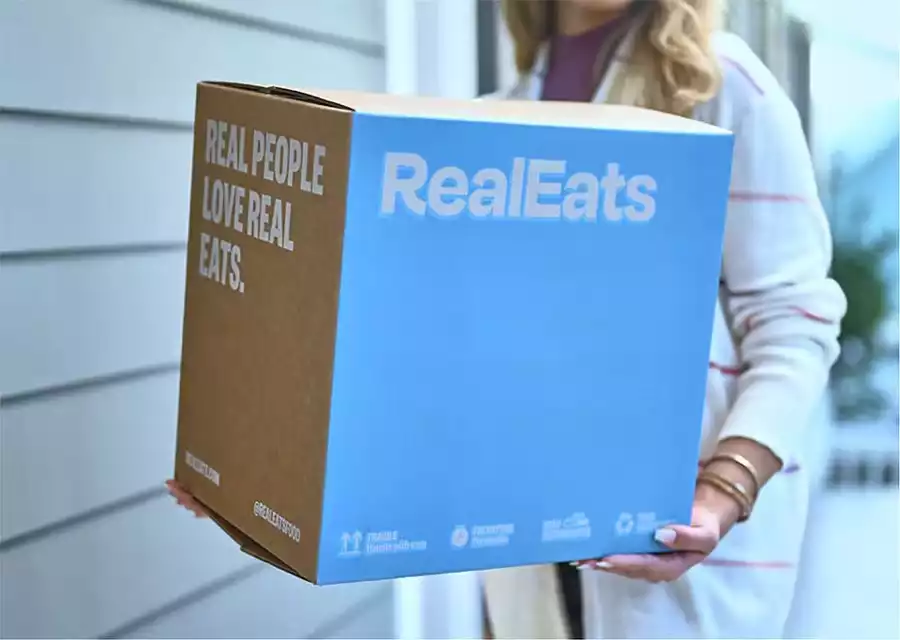 Main Differences between RealEats vs. Hello Fresh
RealEats prepares all of their meals for you, whereas you have to cook your meals with Hello Fresh

Hello Fresh is a lot cheaper per meal, whereas RealEats is the more expensive option

Hello Fresh provides fresh ingredients, whereas RealEats sends all of their meals prepared

RealEats doesn't provide recipes for their meals, whereas Hello Fresh sends you recipe cards with your meals

Most Hello Fresh meals take around 30 minutes to cook, whereas RealEats meals heat up in 6 minutes

RealEats doesn't have a lot of dishes after you've cooked, whereas Hello Fresh requires a lot more cleanup

RealEats has three components to their meals, whereas Hello Fresh doesn't always have three components

I love, love, love Hello Fresh! I wouldn't say I'm a die-hard Hello Fresh fan, but I'm always impressed with the meals, the variety, and the unique ingredients they always surprise me with. In my recent Hello Fresh and Home Chef orders, I believe Hello Fresh always beats out Home Chef. But how would Hello Fresh compare to RealEats?
There's a lot more to unpack with Hello Fresh. Make sure you have enough room in your fridge for everything! You have all of the ingredients you need to make a meal inside your box, so you should prepare ahead of time.
The packaging on the Hello Fresh box is great. There's recyclable insulation, and all of the ingredients for the meals come in paper bags. I love how insightful all of the information they've included is. I also love how much less wasteful Hello Fresh is compared to other big-name meal delivery kits. I'm all about less plastic waste!
Not to mention, I love how cute the aesthetic of the brown paper bags is. I love the stickers too! I think the QR code for the recipe is also amazing. I'm so impressed by this! I love being able to do this too! I was able to save some of my favorite recipes on Pinterest, to come back to later.
Ordering
I think the entire ordering process was very easy. I was able to quickly make an account and get into the fun part of picking out my meals. I loved picking out all of the meals on Hello Fresh. All of their meals look so delicious, so it's hard to narrow down the choices!
I do wish they had more information available on their site about nutritional information, at least when I was scrolling through. It would be really helpful to know how many calories are in a meal while I'm sorting through the different selections.
But, it was really easy to add everything to my cart and get on with my day. Plus, I loved how I was able to add additional meals, snacks, and customizations to my kit without any problems!
Shipping
I didn't have any problems with shipping. My box was a little beat up during shipping, but I know that wasn't any fault from Hello Fresh. Everything came intact! I also liked how a lot of the meal kit was recyclable.
Meals
I loved the variety, flavor, and uniqueness of the meals found in Hello Fresh. There were so many different choices available! It was a little bit difficult to narrow down all of the options available because everything looked and sounded so yummy. And it made meal planning easy because I didn't have to do any work. Plus, it all looked (and sounded) like meals I would order at a fancy restaurant, not something I would cook up by myself in my kitchen.
The meals I ordered were:
Penne with pork meatballs in a creamy mushroom sauce

One-pot chicken sausage and chickpea soup with spinach and Italian seasoning

Brown sugar bourbon apple pork chops with honey dijon salad and green beans

Firehouse cheeseburgers with fried onions, garlic potato wedges, and creamy ranch sauce

Cheesy fried eggs over nacho potato hash

One-pan smashed black bean tacos
Pricing
My meals for Hello Fresh came to be around $8 a serving, which is a lot cheaper than what RealEats has. I normally like to spend around $3-5 a meal, so that $8 a serving was out of the price range I normally spend when I go grocery shopping. But, I could taste the difference in both the meal and the vegetables. The meats were a lot more tender and had more flavor. As for the vegetables, there are more vegetables featured inside the Hello Fresh bags than I normally have to choose from where I go shopping.
So, I'm happy with the price tag. It's a lot cheaper than fast food too!
Taste
Oh, how I could go on about the taste forever! The taste was amazing; I'm in love! When I was older, I was the most excited about the Firehouse cheeseburgers. I love a good burger and fries; I'm pretty simple. But, after I'd tried everything, that was the meal I liked the least.
I loved the smashed black bean tacos; that's something I never would've thought to create myself. It was so surprisingly amazing; I never would've ordered this if I was at a restaurant. But, I can happily say I'm thoroughly impressed!
But I also loved the cheesy fried eggs over nacho potato hash. I've heard of hash, but I never would've thought to do anything as creative as the nacho potato hash. I love how cheap this meal would be to create outside of this kit too. Plus, it's so creative and tastes so, so yummy!
The penne with pork meatballs and a creamy mushroom sauce reminded me of my childhood. My mom would often make this for dinners, as it was cheap and a pretty quick meal.
The brown sugar bourbon apple pork chops were good, but I loved the honey dijon salad so much more. This is what summer tastes like, in my opinion. It's so tasty, so light, and so refreshing!
As for the one-pot chicken sausage and chickpea soup, this is now a dinner I rely on. I've added my spin, where I throw it in the crockpot. This is now my official go-to meal when I'm too busy to cook dinner because it's healthy, super easy to make, and cheap!
I love how Hello Fresh incorporated beans and chickpeas into the meals. It made the meals so much healthier, and it taught me a super yummy way to incorporate these healthier protein sources into my meals. You could say "obsessed" is an understatement.
Pros and Cons
Pros:
Delicious meals

Teaches you how to cook

On-time delivery

Recyclable packaging

Fresh ingredients

Unique meals that aren't your run-of-the-mill dinner ideas

Easy to cook, the instructions available are great
Cons:
Lots of cleanups

30 minutes to cook a meal

Takes up a lot of space in the fridge

Not huge portions, so you may be hungry after, or you may not have leftovers

Need to have a moderately sized kitchen if you don't want to feel cramped while you're cooking

I think RealEats is a great option for anyone who doesn't like to cook, is too busy to cook (don't worry, I see you working overtime), or you live in a super tiny apartment and don't have any space to cook. If any of these apply to you, I think RealEats is the best option for you.
I know how easy it is to fall into the habit of buying fast food every night for dinner because you're too busy to cook. And don't worry, I'm not judging you! But, I am here to let you know that I have a much better (and healthier) option for you to consider: RealEats. All you have to worry about doing is ordering your meals and heating them up in the microwave.
It's as simple as that!
Ordering
The ordering process for RealEats was pretty simple. I didn't have to do much besides picking out the meals I wanted for the week. After ordering with Hello Fresh, I wasn't thrilled by the variety offered with RealEats. I was left wanting more variety, but I was happy with the meal options I was presented with!
Here's what I ordered:
Garlic lime shrimp with fire-roasted Southwest veggies and Smokey mozzarella grits

Chicken Asada with pinto beans with cojita and sweet brown potato rice

Korean barbecue steak with gently steamed broccoli and stir fry veggie rice

Green chile beef with Mexican street corn and steamed brown rice

Chicken tikka masala with saffron rice and vegetable Koroma

Greek chicken with gently steamed broccoli, couscous, and vegetables
I loved the ordering process and how each meal had information on how many calories were inside of the meal, if it was low-carb friendly, and labels for potential allergens. These labels made everything a lot easier when I was shopping around. I was able to quickly add a couple of meals, and I was done within a few minutes.
I do wish that RealEats offered family plans because I feel like this would be a great option for a single parent to use to make meals for their family. Being a working parent is hard, so having something healthy, locally sourced, and made in 6 minutes (that isn't fast food) would be amazing for so many families!
Shipping
The shipping was very accurate and fast. I didn't have any problems with the shipping for my order. The box was well packaged, and everything was secure. Even though it was warm outside, I didn't have any problems with my box sitting out in the heat for a few hours. Everything inside of my RealEats package was nice and cold when I opened it up!
Meals
I want to say I'm not a huge fan of microwaveable meals; I feel like all microwaveable meals have a distinct scent that I don't particularly like. With that said, I like how RealEats made it so easy to heat up the meals!
You have two options to heat up your meals. You can either choose to throw a package and a microwave and heat it up for 6 minutes. Another heating method provided by RealEats is boiling water. You can stick the container inside a pot of boiling water to heat up the meal.
I liked how well a meal got heated up with the boiling water method. I feel like the entire meal got thoroughly warmed up, whereas I didn't have the same experience with a microwavable option. But, I thought that be boiling water option was a lot less safe because I kept burning up my hands on the water that dripped off of the package. Plus, the water that was still on the outside bag that the food was in would drip onto my plate and cause the food to get soggy and wet.
I wouldn't say the water option was a very fun experience. But, I felt like the food didn't get as warm with the microwave. However, I think microwaves are a lot more accessible to more people, so I went with continuing to microwave my meals.
Taste
The garlic-lime shrimp was the meal I liked the least. I felt like the shrimp was tough; it didn't have a lot of flavors, and the lime was a lot more present than the garlic flavor. Also, I'm not too fond of grits, so I didn't enjoy a good portion of this meal.
The chicken Asada was nice! This is something I would make at home and feed my family. I also liked the green chile beef; I normally make green chile chicken, so I thought the beef substitution inside this meal made for a great change of pace.
The chicken tikka masala was also lovely, although this isn't something I ever would've ordered myself. I'm not a huge fan of Indian food, but I loved this. I would try it again!
The green chicken wasn't bad, but it wasn't what I was expecting it to be. I love greek food, I love greek chicken, but I've never had green chicken like the way that this was prepared. I wouldn't get this again.
The Korean barbecue steak was very impressive; I thought the steak was surprisingly tender!
I wish there were more variety in the substitutions and sides provided. I felt like a lot of the subs I was offered in my meals were just components of other meals. I wouldn't want a honey mustard-flavored chicken breast in any of these meals, yet, that was an option that was offered as a sub.
I have the same thing to say about the sides. I wish there were more potatoes or more vegetables (spinach, dark leafy greens) offered. I felt like most of the sides were rice, which got boring after a while.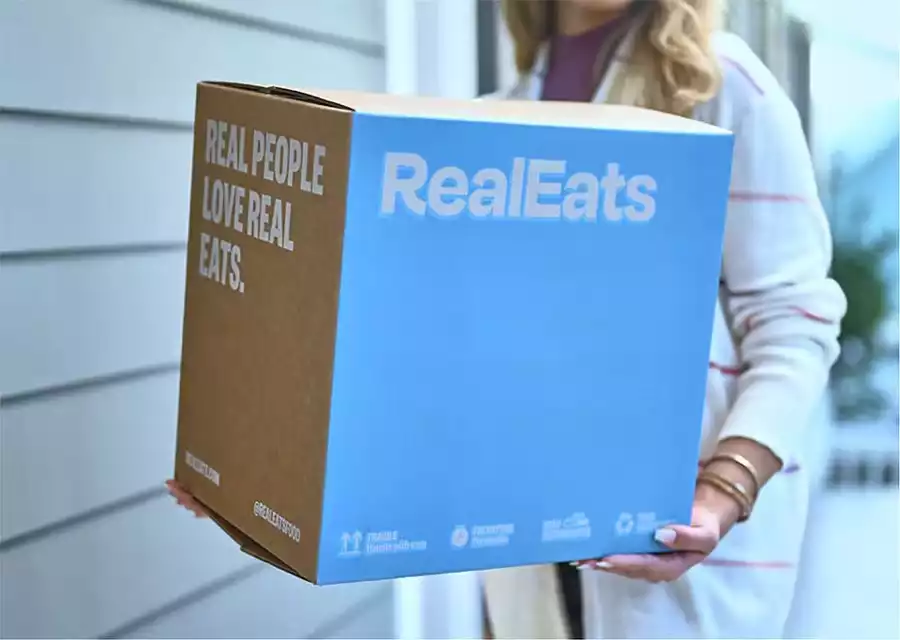 Pros and Cons
Pros:
Super easy cleanup

Meals are ready in six minutes or less

Very easy to heat up

Easy ordering process, plenty of options for health-conscious people

All of the ingredients are locally sourced
Cons:
Not a lot of low-carb or vegan options available

It doesn't ship around the entire USA

Expensive per serving

It may not be a great fit for a variety of palettes
See also: How to Find the Best Food Subscription Boxes
Alternatives to Consider
If you don't feel like RealEats or Hello Fresh is the best option for you, no worries. I have a few other recommendations I'd love to send your way:
Daily Harvest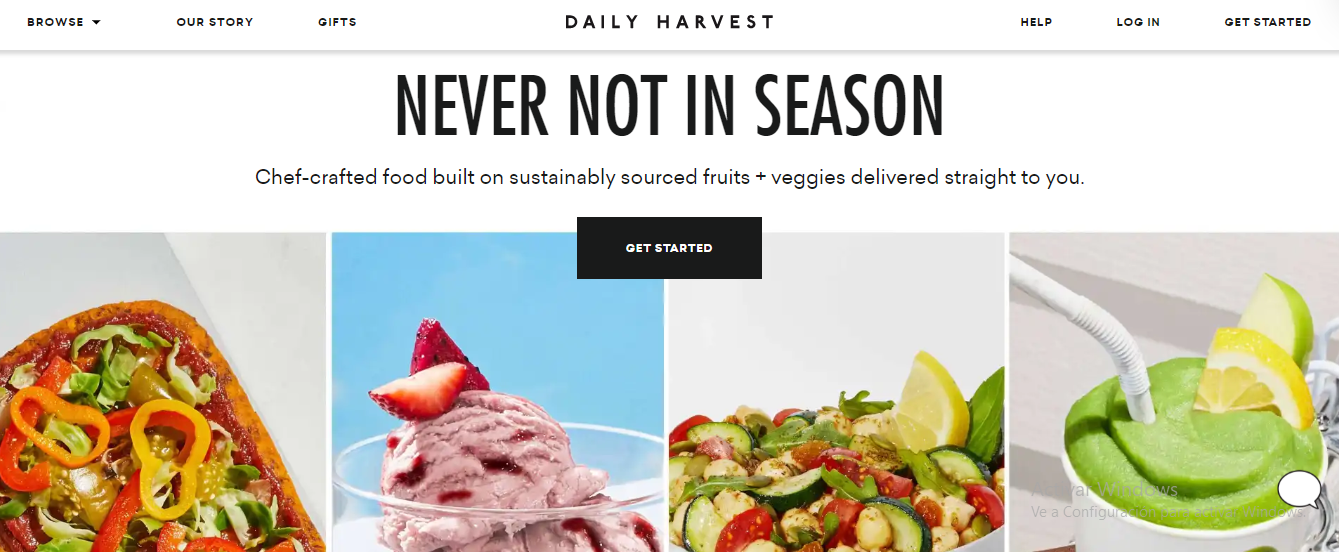 Daily Harvest is a great alternative to RealEats because they offer a prepared meal kit delivery service, all made by chefs. I love how much fruit is featured inside of Daily Harvest too. Plus, Daily Harvest has options for smoothies, snacks, and breakfast too!
See also: Daily Harvest vs Green Blender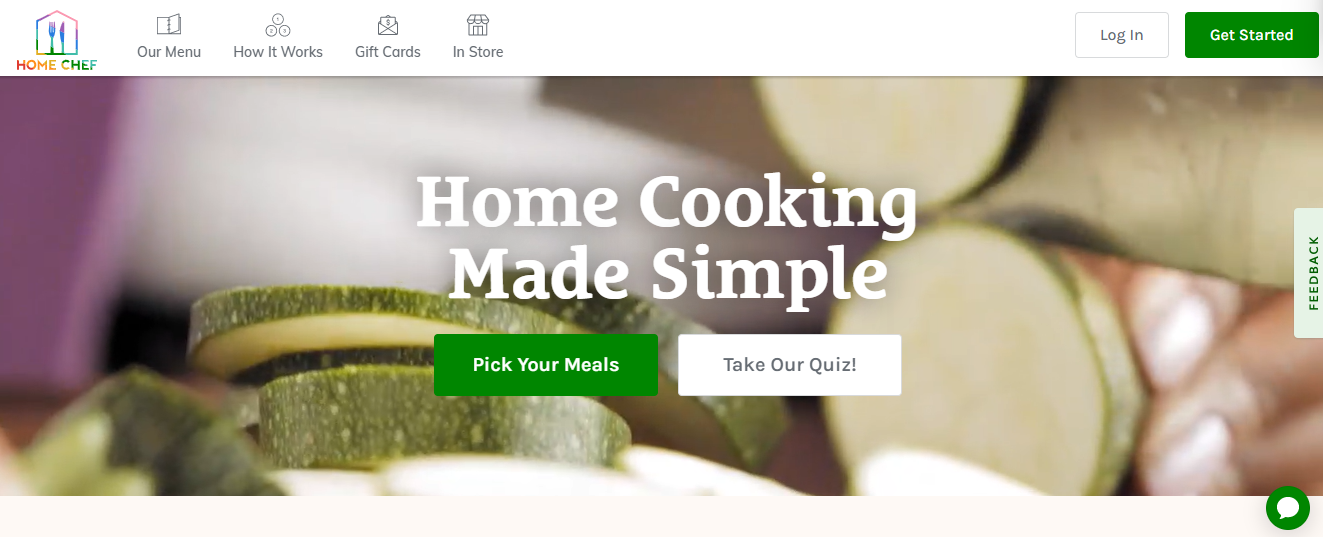 If you've had a bad experience with Hello Fresh, you should check out Home Chef! Home Chef is a great option for anyone who wants to build up their skills in the kitchen while making healthy and hearty meals for their family. I feel like Home Chef offers a lot more comfort meals, so if you aren't super focused on eating healthy meals, check out Home Chef!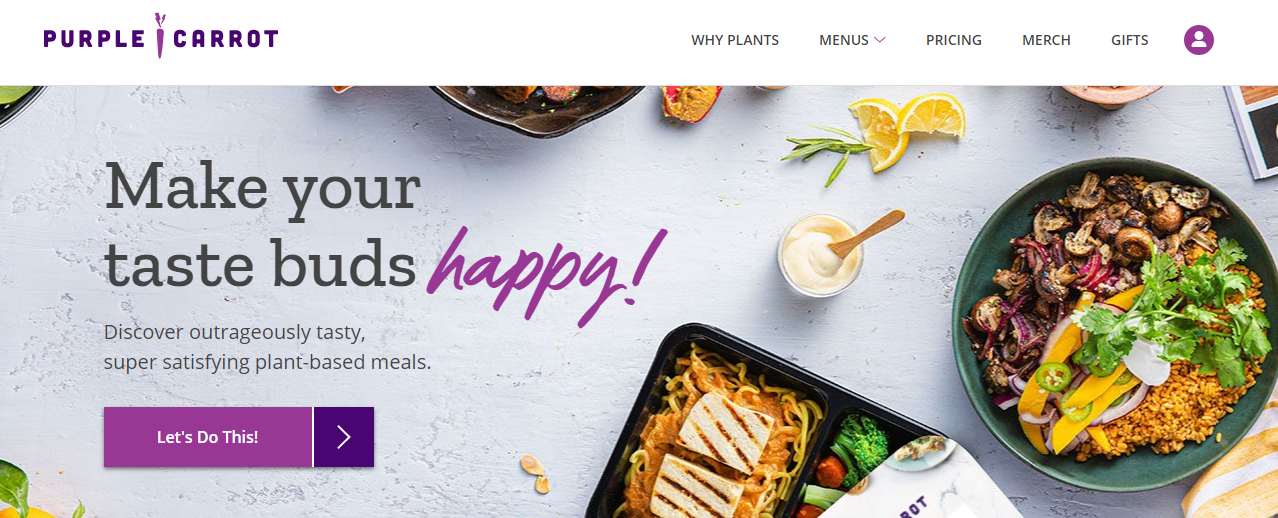 I feel like Purple Carrot combines the best of both worlds; if you're looking for fresh, farm-sourced ingredients but still want to learn how to cook vegan and vegetarian-friendly dishes, check out Purple Carrot. You can get meal kits (like Hello Fresh) and prepared meals (like RealEats) from Purple Carrot!
FAQ
Question: Is Hello Fresh from China? 
Answer: No! However, Hello Fresh is a publicly-traded company based in Berlin, Germany. 
Question: Is Hello Fresh processed food?
Answer: No, you get all of the ingredients you need to make a meal from Hello Fresh. There's no processed food to be found inside your Hello Fresh box!
Question: How do I change my meal selections on Real Eats?
Answer: You can customize your meal selections eight weeks ahead. So, if you see something in your selections next week that you don't want, you can remove it from the list and pick a better option!
Question: Are Real Eats ingredients organic? 
Answer: Real Eats doesn't use any ingredients that contain fillers, artificial flavors, or binders. Some of their ingredients are organic, but not all of them are. 
The Winner in my Heart
I'll be honest; I can't narrow it down to just one winner here. I don't feel like it's entirely fair to pit these two boxes against each other because of the drastic differences between these two boxes. I think that both of these boxes are winners, but only to certain groups of people.
I think the Hello Fresh subscription is a great option if you're looking to cook your meals, explore different ingredients, and build your recipe book. I think RealEats is great if you're a college student, live in a tiny apartment, or are always on the go (with work or sports). I vote for both of them!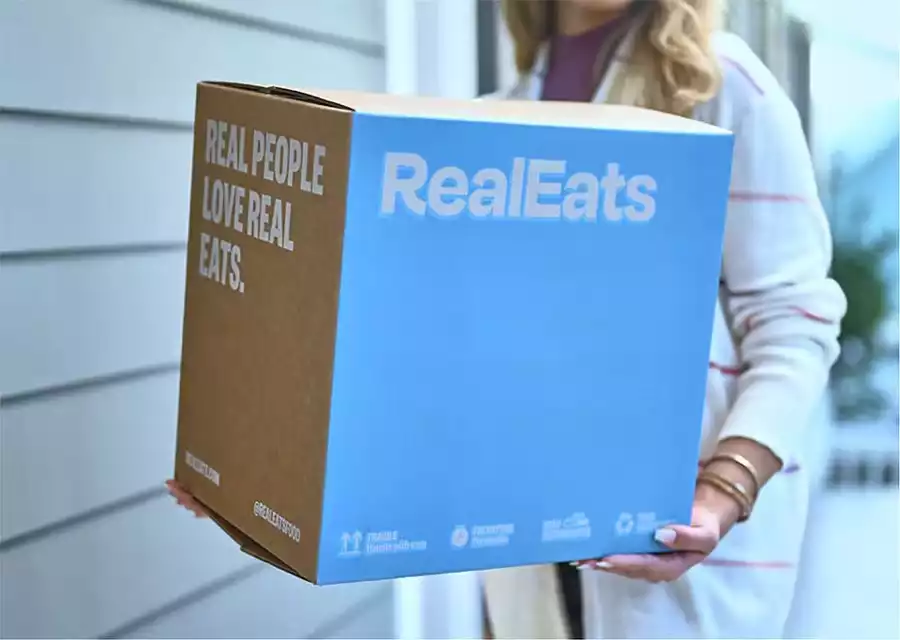 Recommended Reads: