Latest posts by Lauren Vigdor
(see all)
Top Picks at a Glance
Over the last few years, my fiance and I both transitioned to working full-time from home. I immediately loved the flexibility and comfort of it (and of course, it helps that I really like my office mate), but one thing I wasn't prepared for is how much food we would go through each week!
We both previously worked jobs where we would frequently be out of the house for between ten and 17 hours on workdays, so our at-home meals often consisted of morning coffee and a late-night snack.
I've been a cooking enthusiast all of my life, and spent a long time working in the food and beverage industry, but going from cooking only on my days off to cooking several meals a day, every day, takes a toll on my patience, my creativity, and my wallet (when did groceries get so expensive?!) I'm always looking for quick, easy, and affordable solutions to take the pressure off at least a few days a week, and meal subscriptions like Dinnerly are exactly that.
The thing is, though, not every subscription will suit every person or family's needs. That's why I put together this guide to the best Dinnerly alternatives—because we could all use a little reprieve from the daily meal grind.
Also read: Best Cheap Meal Delivery Services Guide
Bottom Line Up Front
The best Dinnerly alternative for you will depend on your individual needs. I personally like HelloFresh the best because I love their selection and the quality of their ingredients, and I don't mind paying a few dollars more per meal for it.
If you want a more affordable option, you can't beat EveryPlate's prices, and if convenience is the most important thing to you, you should consider Gobble or CookUnity. 
What's the Deal With Dinnerly?
Dinnerly has made a reputation for itself as one of—if not the number one—most affordable meal kit subscription services on the market. All of their recipes are simple, with few ingredients and minimal prep and cooking steps. Their focus seems to be on cheap, quick, and easy meals for busy people to cook for weeknight dinners.
Dinnerly's Selection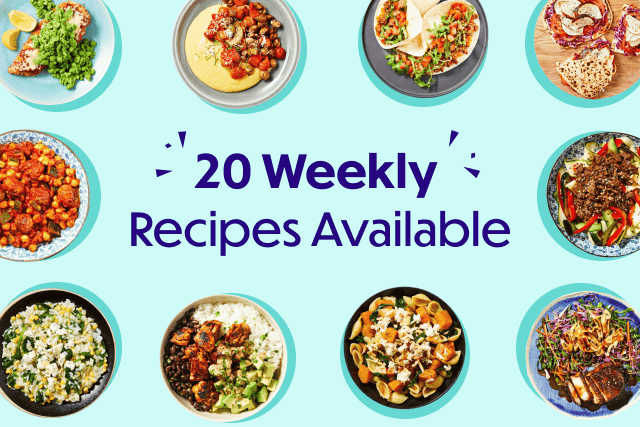 Dinnerly's meals are simpler than other services, and in my opinion, many are a little bland compared to some of their competitors. One thing I do like, however, is the sheer number of meals that they offer.
Every week you can choose from over a hundred meal kits, heat-and-eat meals, desserts, and snacks. However, it is worth noting that many of those "hundred" meal kits are variations on the same meal made with a different protein—though I actually like having these customization options.
They also offer a la carte entrees and sides, like katsu chicken or loaded baked potatoes, and meals that are geared toward upcoming holidays, like churros for Cinco de Mayo or special brunch items offered the week leading up to Mother's Day. Many of their meals are kid friendly.
Dinnerly's Quality
Dinnerly's meals and ingredients are about what you would expect for the price. For the most part, ingredient quality is fine but not outstanding, and as I previously stated, their meals are comforting but can be a bit bland.
Some customers have reported receiving sub-par ingredients in their boxes, like moldy vegetables, but that seems to be the exception and not the rule.
They advertise that their meal kits contain six or fewer ingredients, but what they leave out of this statement is the fact that you often have to provide supplemental ingredients for yourself.
While most meal kit subscriptions will require you to have a few basics on hand, like oil, salt, and pepper, some of Dinnerly's meals call for things like eggs, which at least makes sense from a packaging and shipping standpoint, and garlic, which could easily be included in the kit.
Tips for Choosing the Best Meal Subscription Service for You
Meal subscriptions are not one size fits all, and ultimately you need to choose the one that best fits your individual needs and lifestyle. I suggest considering a few things before signing up for a service:
How much money do you want to spend on meals?

This is a big one since the cost of meal kits can vary widely. It's also worth noting that although most companies advertise their meals "starting at XYZ price per serving," the only way to unlock that price (which, by the way, almost never includes weekly shipping costs) is to order the maximum number of meals per week—which means spending more money.

How much time and energy do you want to spend on your meals?

Some meal kits are like personal cooking lessons, whereas others are about getting a nutritious meal on the table as quickly as possible. There are also meal subscriptions that ship ready-to-eat meals that only need to be reheated, which saves time, energy, and dishes.
How important are sustainability and eco-friendliness?

Meal kits have a reputation for using a lot of excess packaging, though many companies are trying to get away from this. At this point, most subscriptions will be shipped in a recyclable cardboard box at the very minimum. Some companies also pay greater attention to where their ingredients are sourced and stock their kits with organic produce and responsibly-raised proteins. Of course, these tend to be a bit pricier.

What sort of selection do you want?

This is where meal kits really vary, so I suggest finding one with meals you actually enjoy eating. Most companies offer a selection of meals, but some tend toward comfort food while others offer more elevated meals. There are also subscriptions dedicated to specific diets like plant-based or Keto. Finally, not all subscriptions allow you to customize your meals, so keep that in mind if you're picky or have food aversions.
Final Tip: You can almost always find some sort of promotion online for almost every meal subscription service. So keep an eye out, and you'll probably save yourself some cash.
Selection Criteria
There are so many meal subscription services available—over 150 in the United States. To be considered a "Dinnerly Alternative," the meal kits I considered had to meet certain criteria:
They had to offer a

weekly subscription.

Just like Dinnerly, they needed to be at least

reasonably affordable

for the average person

.

Also, like Dinnerly, they needed to include meals that are

quick and easy.

They needed to ship to the same regions as Dinnerly, meaning the

contiguous United States.

They needed to

offer something Dinnerly didn't.
My Picks for the Best Dinnerly Alternatives
These are my meal subscription picks for the best Dinnerly alternatives.
If you Like Dinnerly for its Affordable Prices: EveryPlate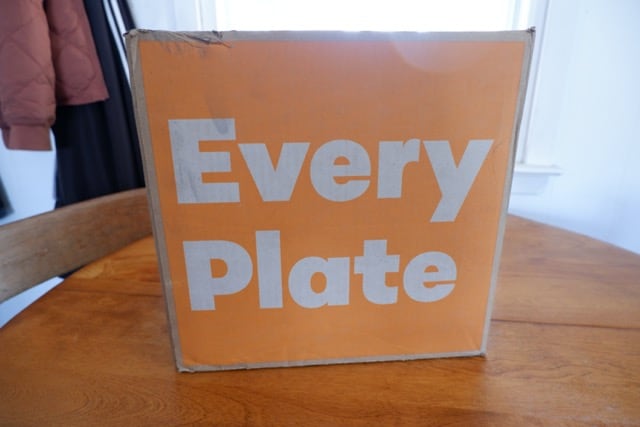 EveryPlate and Dinnerly are very similar services that line up across a lot of categories, including price, quality, and ease of use. While EveryPlate doesn't offer nearly as many meals to choose from each week as Dinnerly, I think their recipes tend to be a bit more exciting and flavorful.
However, they're still pretty accessible and cater to a "meat and potatoes" palate with a lot of American and European "home-cooked" style dishes.
One thing that I do really like about EveryPlate is how easy it is for novice cooks to prepare the meals. Each meal kit comes with a large, full-color recipe card (Dinnerly's recipes are all digital, which means dirty fingers on your phone or iPad), and each recipe is broken down into about six easy-to-follow step.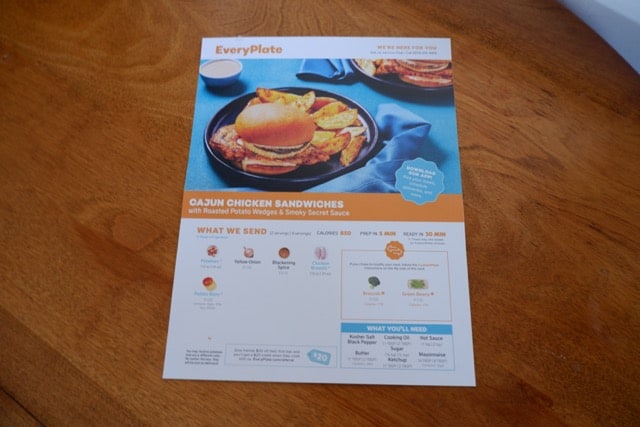 The detailed pictures accompanying each step make it easy to know exactly what your prep should look like every step of the way. Dinnerly's digital recipe cards, on the other hand, only feature a photo of the finished dish.
Pros
Everything I tried was simple but very flavorful.

For the most part, the quality of ingredients was good for the price of the kit.

I liked EveryPlate's minimal packaging. With a few exceptions, almost everything in my box was recyclable.
Cons
EveryPlate doesn't offer as many weekly meal options as Dinnerly.

EveryPlate isn't great for people with food allergies or dietary restrictions. While most meal kit services don't cater to people with restrictions, the ones that offer a larger weekly selection make it easier to choose meals that fit your dietary needs.
Why I would choose EveryPlate as an alternative to Dinnerly: EveryPlate averages around the same cost per meal as Dinnerly, but I think the flavors are a bit bolder. The meals are still fairly basic, home-style, and tend to feature rice, pasta, or a simple protein and veggie combo, but if you're an adventurous eater, you might find EveryPlate more to your taste. You can read more about the two in detail in our EveryPlate vs. Dinnerly comparison. 
Affordable + Big Taste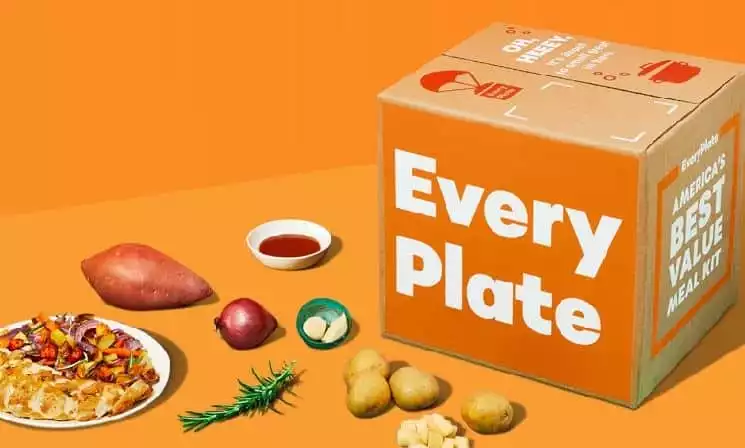 Why Go with EveryPlate?
Big taste, little price meal kit delivering familiar, pre-measured ingredients with simple recipes. I love EveryPlate for busy families looking for crowd pleasing favorites, on a budget.
Sign Up
We earn a commission if you click this link and make a purchase at no additional cost to you.
My EveryPlate experience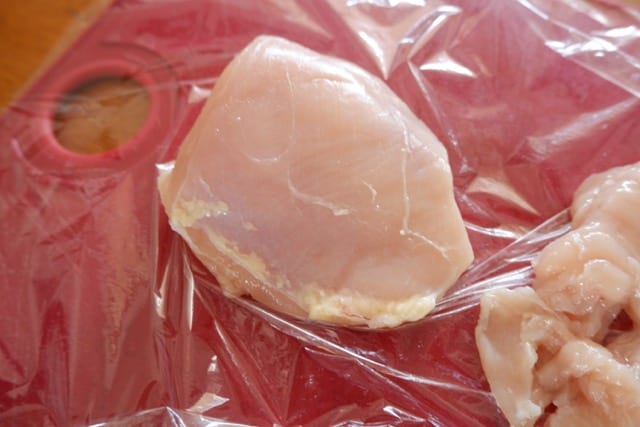 If you Like Dinnerly for its Large Selection: HelloFresh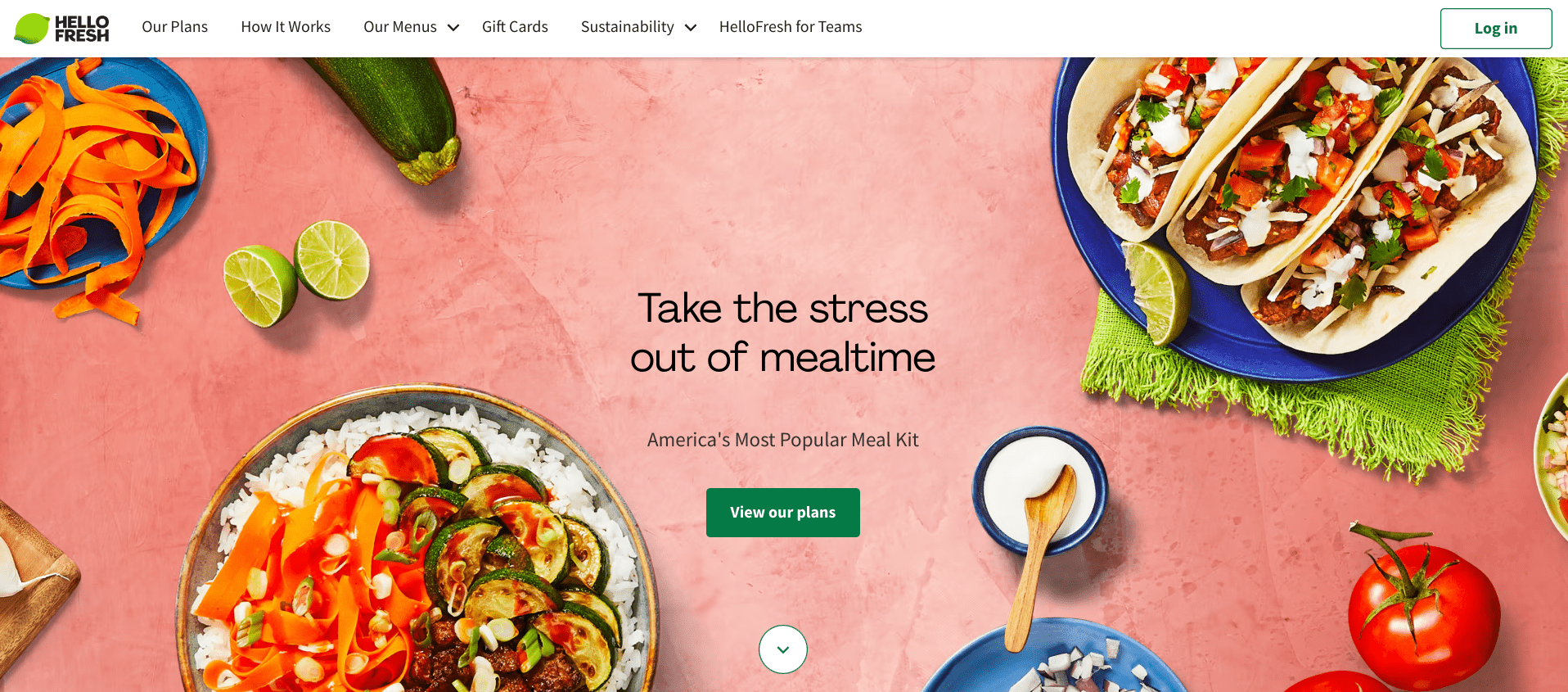 HelloFresh doesn't claim to offer 100+ meal options per week (they claim 30+, but in my experience, there are as many as 50 or more), but they do have many options compared to most meal kit services.
And while they may not be able to match Dinnerly's quantity, I think they make up for it in quality. Not only are their ingredients fresher, their meals tastier (in my opinion), and their recipes more exciting, they offer a wider variety of cuisines and flavors.
However, HelloFresh can't compete with Dinnerly's prices. Meals at HelloFresh average several dollars more than Dinnerly per serving and can even be double the price. 
Pros
HelloFresh is a great quality for the price.

It has a wide variety of meals and worldly cuisines to satisfy all types of tastes.

Many of their meals are customizable.
Cons
HelloFresh is more expensive than many other meal kit services.

Their recipes are often more time-consuming than Dinnerly's.
Why I would choose HelloFresh as an alternative to Dinnerly: If you like Dinnerly for the wide selection of meals offered each week, including meals that can be customized with your choice of protein, but want something with better quality ingredients or more "restaurant-worthy" meals, HelloFresh is the perfect substitute.
As long as you're ok with the price increase, I think HelloFresh is a great way to hone your skills in the kitchen, as the recipes tend to be a bit more complex than Dinnerly's and feel like personal cooking lessons. You can find our Dinnerly vs. Hello Fresh comparison here.
If you Like Dinnerly for its Quick and Easy Meals: Gobble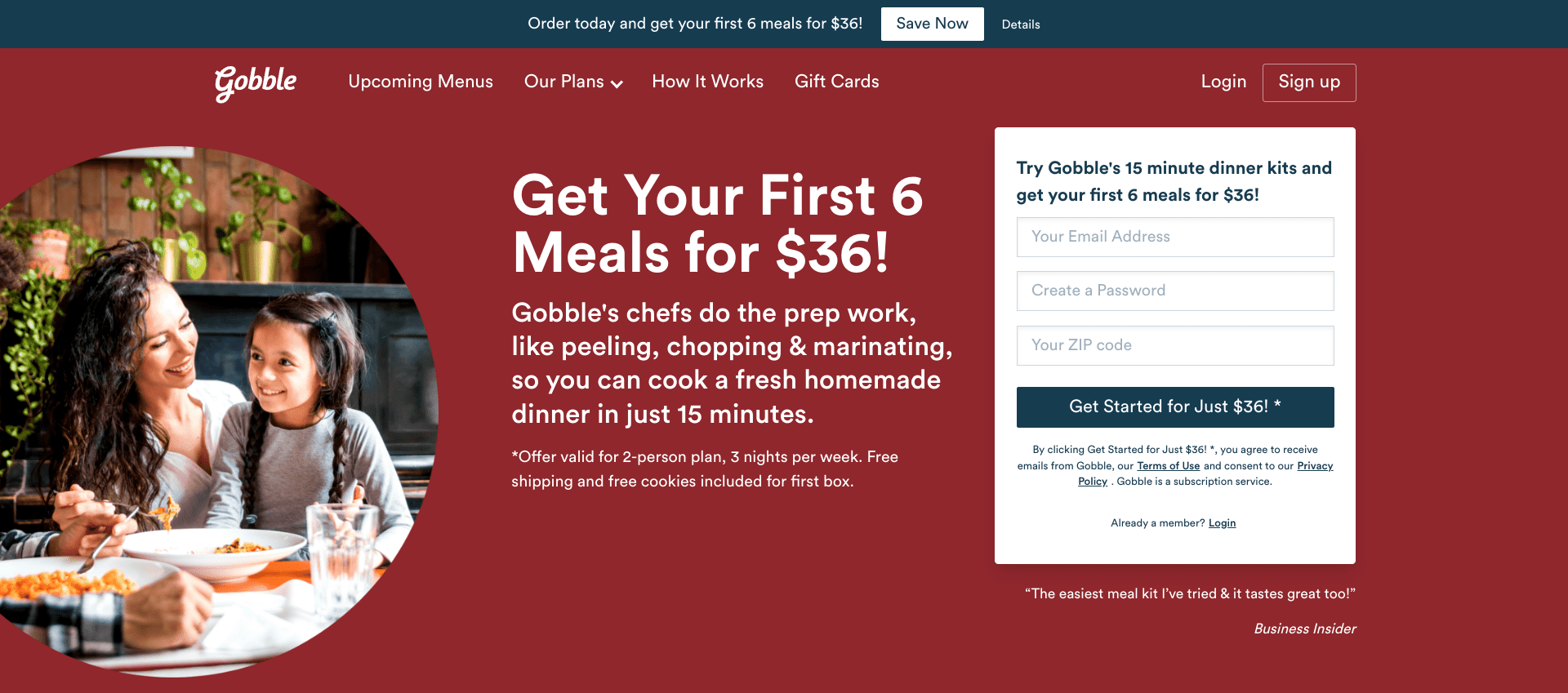 Gobble holds their ground in the somewhat crowded pool of meal kit subscriptions by focusing on meals that they claim can be made in 15 minutes or less. In practice, some of their meals may take somewhat longer than that, especially if you're a novice cook, but they are still quick and simple compared to many other services.
One big way that Gobble cuts down on meal prep time is by doing a lot of the prep for you. They're still a meal kit, not a heat-and-eat meal service, but some of the ingredients they send in their meals will be cut, peeled, or even par-cooked.
You'll probably still find whole tomatoes and raw chicken breasts in your box, depending on what meals you order, but you're just as likely to find peeled carrots, sliced onion, and cubed squash.
The one downside of all of this prep is that Gobble's ingredients may lose a bit of their freshness along the way (some produce tends to dry out quickly once it's been peeled or cut), and the company uses a LOT of plastic in their packaging. What could have been a loose onion in your meal kit is now a tiny plastic bag of onion slices.
They don't carry as extensive of a selection as Dinnerly and some of the other plans on this list, but the meals they do offer strike a nice balance between homestyle classics, worldly cuisine, "lean and clean" dinners which clock in at 650 calories or less, premium dinners, and specialty kits that serve four. They also offer salads, soups, sides, breakfasts, and desserts each week.
While the quality of their meals and ingredients are decent, I think they're slightly underwhelming for the price. Meal prices vary, but many of Gobble's meals run as much as two or three times the price of Dinnerly's per serving. I guess you have to pay for that extra prep work!
Pros
Definitely one of the quickest and easiest meal plans.

Most of their meals seem to use fewer kitchen tools as well—as someone who would rather file her taxes than wash the dishes, this is a big plus for me.

I like that the meals are pre-organized into bags. Gobble isn't the only company that does this, but it is another way that they save you precious minutes between your work day and relaxation time.
Cons
Gobble is pricy for the quality of meals you get. You pay for the convenience, but I almost feel like it's a little overpriced.

They use a ton of plastic in their packaging.

Gobble delivers to the contiguous United States, with the exception of Montana for some reason (sorry, Montana!)
Why I would choose Gobble as an alternative to Dinnerly: If you like that Dinnerly's meals are quick and simple, but wish they were even quicker and simpler, give Gobble a try. Provided you don't mind shelling out a little extra cash for the convenience, that is.
If you Like Dinnerly but Want Something Even Easier: CookUnity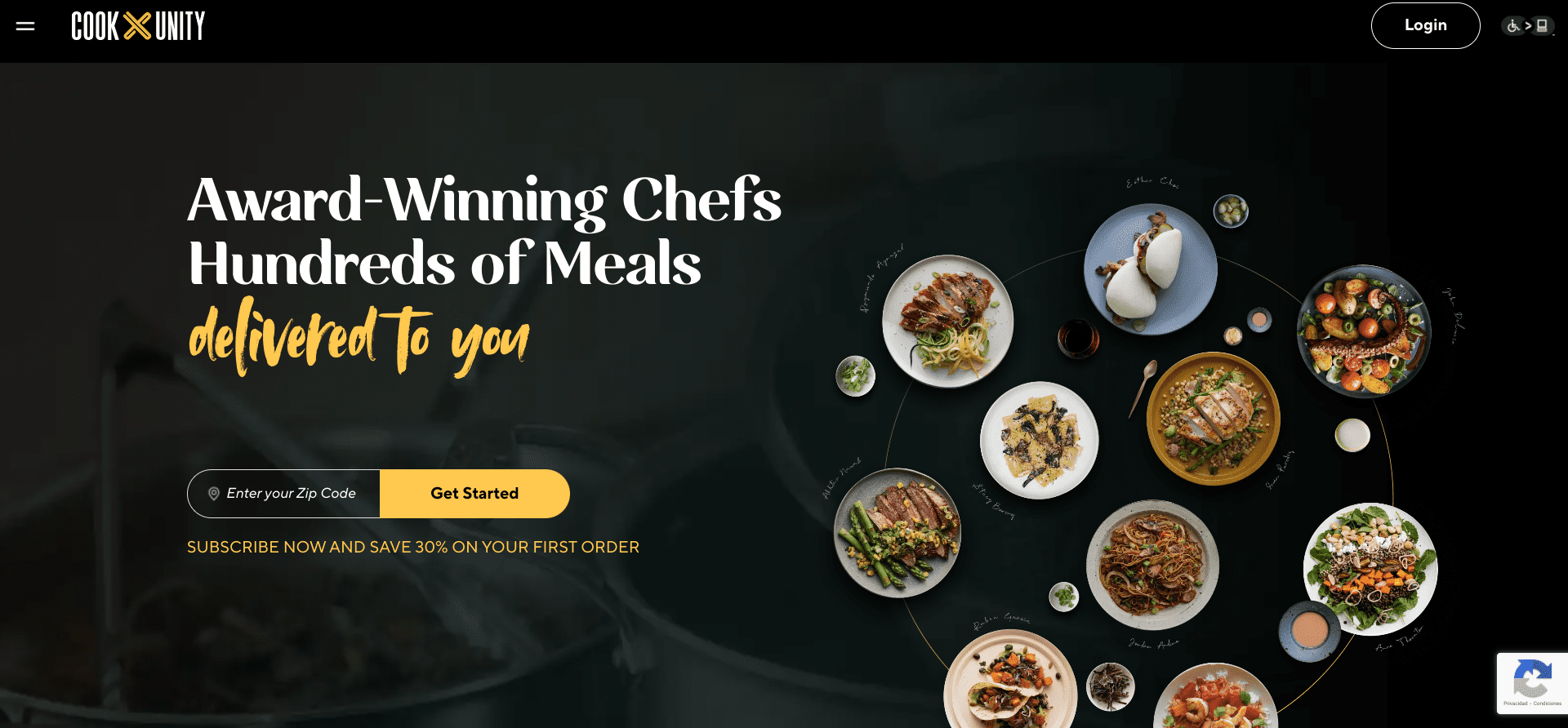 If you love the idea of choosing from a vast selection of fast, flavorful meals to stock your fridge with each week but don't want to be bothered to turn on your stove or wash a pan after, you might actually prefer a ready-to-eat meal subscription like CookUnity.
Meals arrive at your door fresh and ready to eat. When you're hungry, all you have to do is pull one out of the fridge, pop it in the microwave or oven, and enjoy—no chopping, sauteing, or dishes necessary.
I like CookUnity because it's a little different from other ready-to-eat meal subscriptions. Instead of shipping the same meals all over the country, CookUnity's menu is broken up regionally, with different options available in each region. This keeps all of their food super fresh and as local as possible.
Like Dinnerly, CookUnity has one of the largest weekly menus in the business. All of their meals are chef-created (you'll probably recognize some famous names), and there are dozens of weekly options available that meet dietary restrictions like plant-based, Keto, and low-calorie.
Pros
They have a huge selection of meals each week that cater to all different dietary needs.

CookUnity's chef-created meals are fresh, flavorful, and (in my opinion) some of the most exciting in the heat-and-eat subscription world.

Everything is broken down by region, which keeps meals as fresh and local as possible.

There's no prep, cooking, or cleanup involved

(fully prepared meal).
Cons
CookUnity's meals start at around $10 per serving and go up from there, making them pricier than Dinnerly's.

Since the meals arrive pre-made, you can't customize them the way you can with meal kits.
Why I would choose CookUnity as an alternative to Dinnerly meal delivery: If you love how easy Dinnerly is but think it could be even easier, a ready-to-eat subscription is an excellent choice. CookUnity has the same wide selection of meals that Dinnerly offers, and their prep and clean up couldn't be any easier. 
Dinnerly Substitutes: Honorable Mentions
There are a few different meal delivery service options that didn't make the list above but ARE great options in SPECIFIC situations.
These meal kit delivery services include:
Daily Harvest: If what you need is an on-the-go smoothie and bowl based service for the in between meals, Daily Harvest is a GREAT option. I particularly liked the breakfast and lunch suitability as this is often missed by the main meal delivery service companies AND are the easiest meals to "skip" because there's no time in the day.
Splendid Spoon: This one is similar to Daily Harvest in that they offer smoothies, but have a much stronger bowl based meal plan (all 100% plant based). If you are looking for a great, easy way to eat delicious vegetarian meals or vegan meals without having to figure out the cooking art, this one is worth a try.
Sun Basket: If ingredient quality is paramount, Sun Basket has some of the freshest and highest certified ingredients of any meal service we tested. All farm fresh ORGANIC ingredients, with delicious meals to boot.
FAQs
Question: How Much Does Dinnerly Actually Cost?
Answer: Dinnerly claims that their meals start at $4.99 a serving, but you can only unlock that price by ordering the maximum number of meals per week, and it doesn't include shipping. You should plan on paying around $6 to upwards of $13 per serving each week. 
Question: Does Dinnerly Include Meat?
Answer: Dinnerly includes meat in all of its meal kits for meals that require meat. It will be shipped in a vacuum-sealed plastic package with ice packs. Not every Dinnerly meal is made with meat, however. There are plenty of meat-free options to choose from every week. 
Question: Does Dinnerly Come with Directions? 
Answer: Dinnerly does not include recipe cards in its meal kit boxes. To access your digital recipe card, you'll need to log onto your dinnerly account online. Dinnerly will send you an email with the digital recipes the day before your box is delivered, but you can always access them by logging onto Dinnerly's website and clicking the corresponding meal. 
Final Thoughts

on Dinnerly Replacements

No matter which meal subscription you choose, you're going to save yourself time, energy, and possibly even some money, so you should make the best decision for you and your family's lifestyle.

HelloFresh is excellent for those looking for a huge selection of high-quality meals, EveryPlate is one of the most affordable meal kit subscriptions out there, and both Gobble meal delivery service and CookUnity prepared meal service will save you precious time on busy weeknights. 

Affordable + Big Taste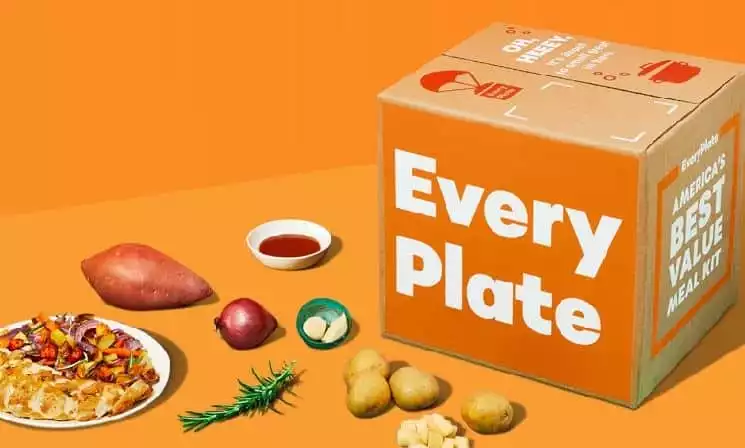 Why Go with EveryPlate?
Big taste, little price meal kit delivering familiar, pre-measured ingredients with simple recipes. I love EveryPlate for busy families looking for crowd pleasing favorites, on a budget.
Sign Up
We earn a commission if you click this link and make a purchase at no additional cost to you.
Related read