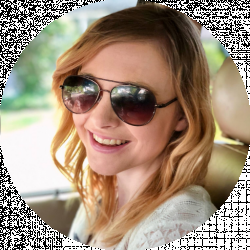 Latest posts by Erin Jamieson
(see all)
A few years ago, ButcherBox caught my attention, and for good reason: their high sourcing standards beat my local butcher's (and grocery store) any day.
And recently, I had the privilege to personally review Good Chop and was quite impressed with the quality of their seafood and meat.
But I wondered: how does ButcherBox compare to Good Chop now?
What I discovered was surprising- and led me to a much more decisive decision than I first anticipated.
So if you're interested in hormone and antibiotic-free meat and seafood, read on.
Bottom Line Up Front Summary
I recommend Good Chop as a better value for most families. Good Chop has a much higher customer satisfaction rating, with a wider selection of options to choose from. They are thoughtful about packaging their meat and seafood so that it stays fresh until you're ready to prepare it. That said, ButcherBox is worth considering if you can take advantage of one of their special promotional periods here.
Main Differences ButcherBox vs Good Chop
ButcherBox has all grass-fed and grass-finished beef from Australia, while Good Chop has all USDA, US-raised beef with some grass-fed options
ButcherBox has more beef and chicken options, while Good Chop carries more seafood options
ButcherBox has custom and curated boxes, while Good Chop was two sizes for custom boxes
ButcherBox sources meat from Canada, the U.S., and Australia, while all Good Chop products are sourced from the United States
Exclusive Offer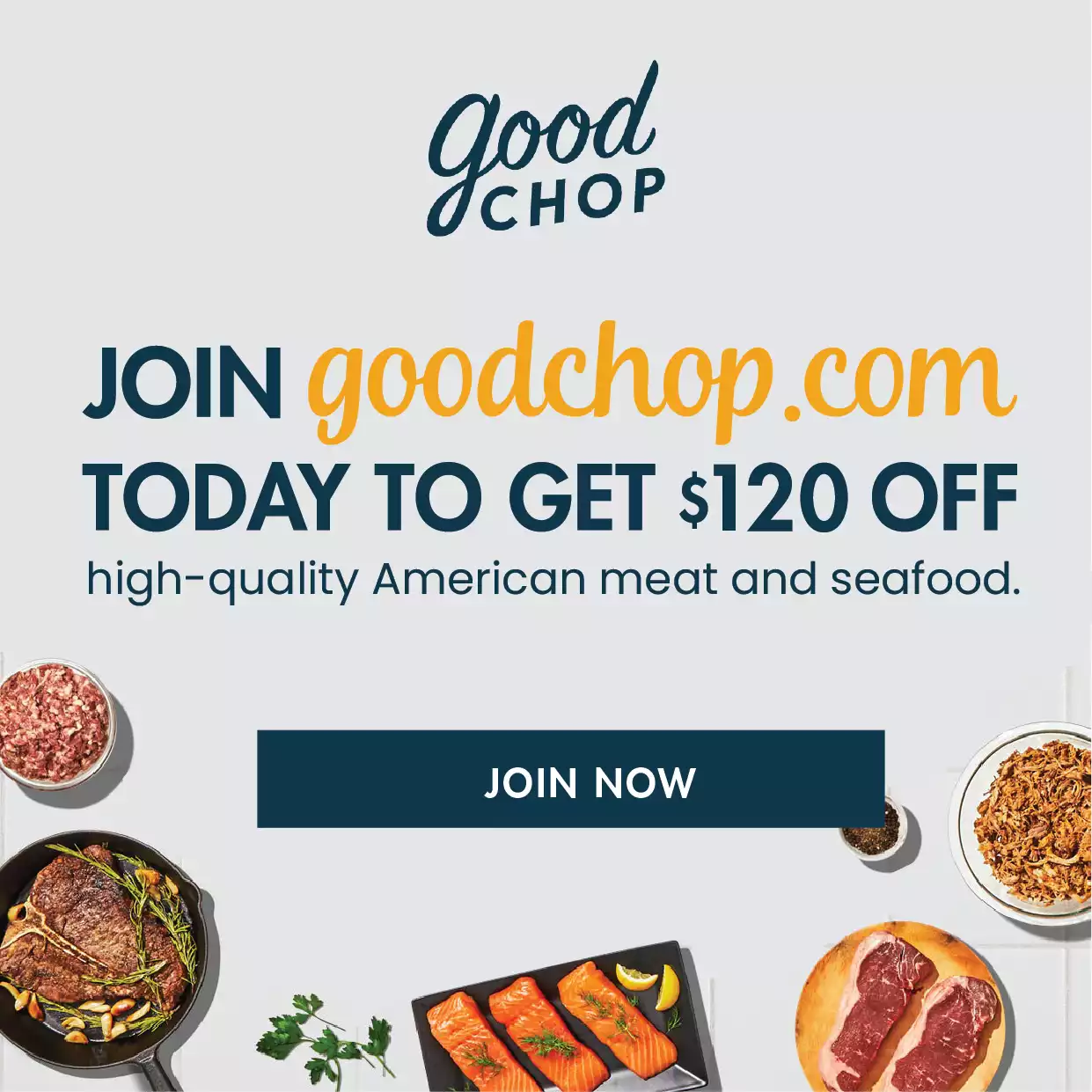 ButcherBox vs Good Chop: Which Is Better?
While I've respected both ButcherBox and Good Chop for a while- mostly because of their mission to improve meat and seafood quality- I knew I needed to look deeper into the main differences between the two delivery companies. After taking an honest look at the pros and the cons of ButcherBox vs Good Chop, my final decision- was difficult, but decisive.
Company Mission
With both ButcherBox and Good Chop, a company mission and philosophy is integral to all they do. While it may not be the first thing customers worry about, I wanted to see how both ButcherBox and Good Chop align their mission with the quality of their products, delivery, and more.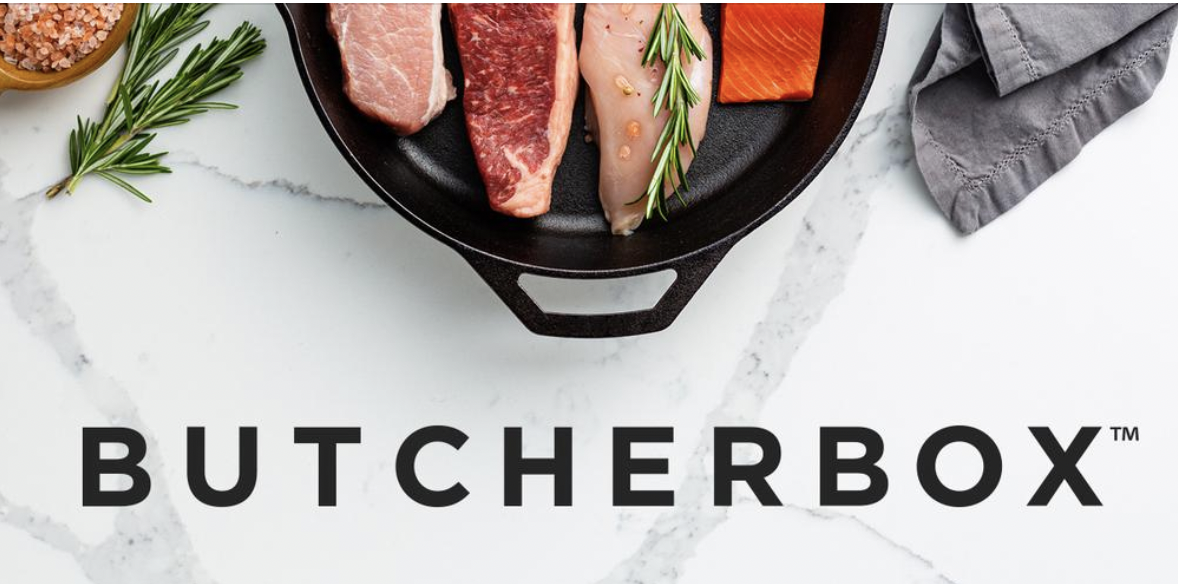 ButcherBox is based in Boston. Massachusetts has a respectable, fairly simple mission: deliver high-quality meat to more people. But along with that, they want to support animal wealth fare, sustainable practices, and small farmers and fishermen. They mention reducing their environmental impact, supporting fair wages, and working to improve workplace diversity.
While all of this interested me, it's all too common to see statements like this without teeth. So I was pleasantly surprised to see their mission statement was backed by actionable steps, including:
Partnering with Charitable Organizations
Third-Party Certifications for Animal Welfare
Transparency Reports For Traceability
There are some caveats: the latest report is from 2020, so hopefully, another one will come soon. They don't supply a list of who they source from, and I'd also love to see a bit more about charitable giving. But are their standards a testament to their unique mission? Absolutely.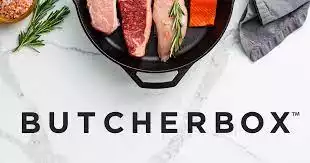 Meat Delivery Subscription | Butcherbox
ButcherBox delivers 100% grass-fed beef, free-range organic chicken, humanely raised pork, and wild-caught seafood directly to your door. Sign up today and get $20 off each box for your first 5 months.
Check Promos
We earn a commission if you click this link and make a purchase at no additional cost to you.

Good Chop doesn't have as expansive or detailed of a mission statement- and I had to search under FAQs to find it. Still, there's a lot to like.
Their main contention is that meats labeled as Products of the USA are permitted to be raised abroad. They offer an alternative, with only truly USA-raised animals and an intense focus on sourcing standards. They also emphasize that, despite their standards, they offer a range of products, including seafood with MSC and ASC certification.
It's not that Good Chop's mission isn't admirable- but there are not many details or passion expressed behind it. While ButcherBox explains how it's hoping to change the food industry and why it matters to them, Good Chop mostly messages about its sourcing standards. So, in the future, I'd love to see Good Chop explain more about how they're making an impact.
Delivery and Refunds
The riskiest part about ordering delivery from any company is if your food will arrive fresh. I checked the delivery policies from both ButcherBox and Good Chop- from areas covered to packaging standards. Another interesting distinction: is how both companies process refunds and respond to missing or damaged packages.
ButcherBox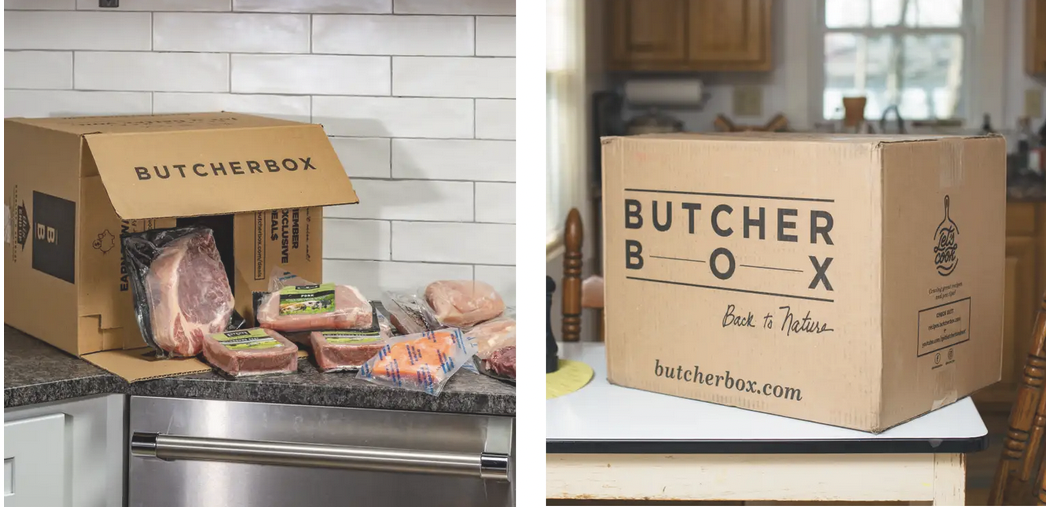 Every order comes with free shipping, with an insulated liner and dry ice – and I like that everything is recyclable. They make it clear that all the ice may be gone- you just need to make sure everything is 40 degrees Fahrenheit or below.
Another interesting caveat is that, though ButcherBox meat is flash frozen ( a common tactic to preserve freshness) and vacuum sealed, you may receive it partially frozen. Under their Refunds Policy, any missing items, damages, or late delivery is covered within 7 days- which could result in a credit, full refunds, or partial refunds.
Good Chop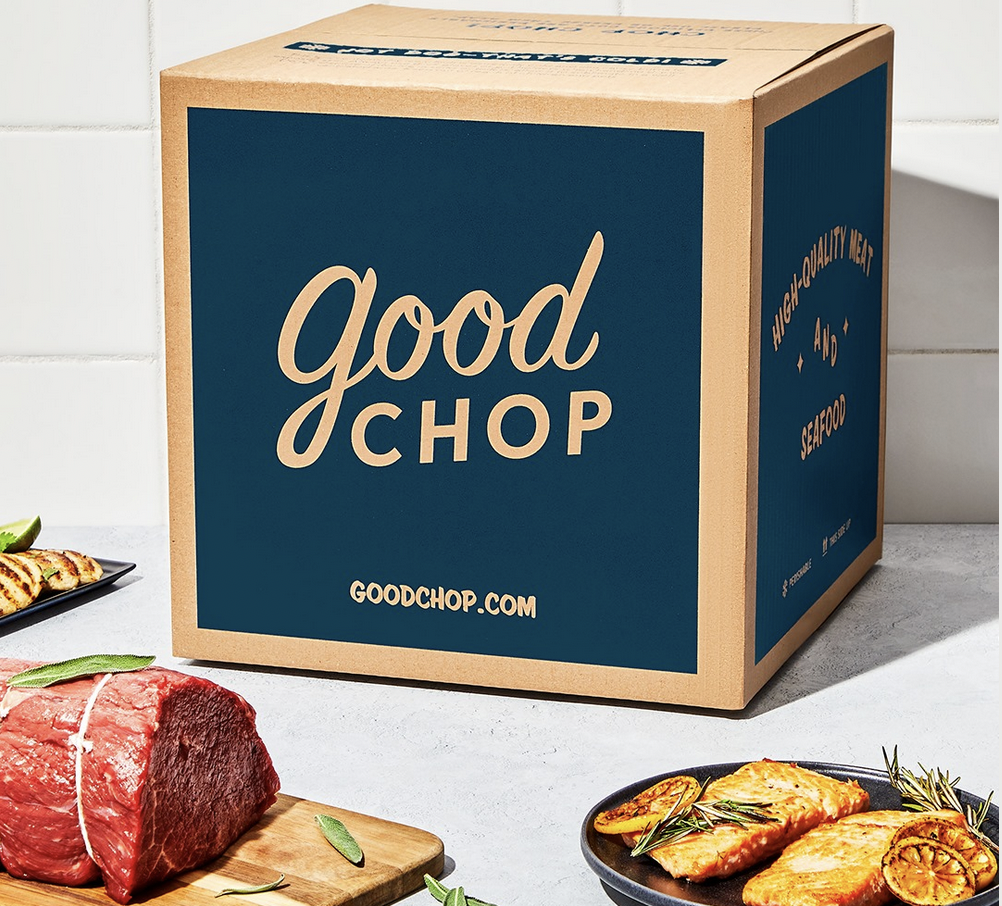 Good Chop also ships flash-frozen in an insulated, recyclable container with dry ice. I received my package frozen, but the same rule applies: just make sure that everything is at least 40 degrees or below. Their refund policy is a lot vaguer than I'd like: they simply direct you to contact them.
There's a reason why I have the caveat on paper. ButcherBox simply does a better of explaining its refund policies. The problem- as I will discuss under my 'overall experience' section, is that recent customer experiences show gaps between their policy.
Still, I do think Good Chop needs to make their refund policies more clear. I like that both ButcherBox and Good Chop use sealed, flash-frozen meat and seafood. It's a safer bet than fresh, but still has a fresher taste than regular freezing.
Subscription Plans
Since both Good Chop and ButcherBox have a similar subscription box model, I want to showcase the difference between the two. From delivery flexibility to prices and box customization, there are both striking similarities and differences between Good Chop and ButcherBox.
ButcherBox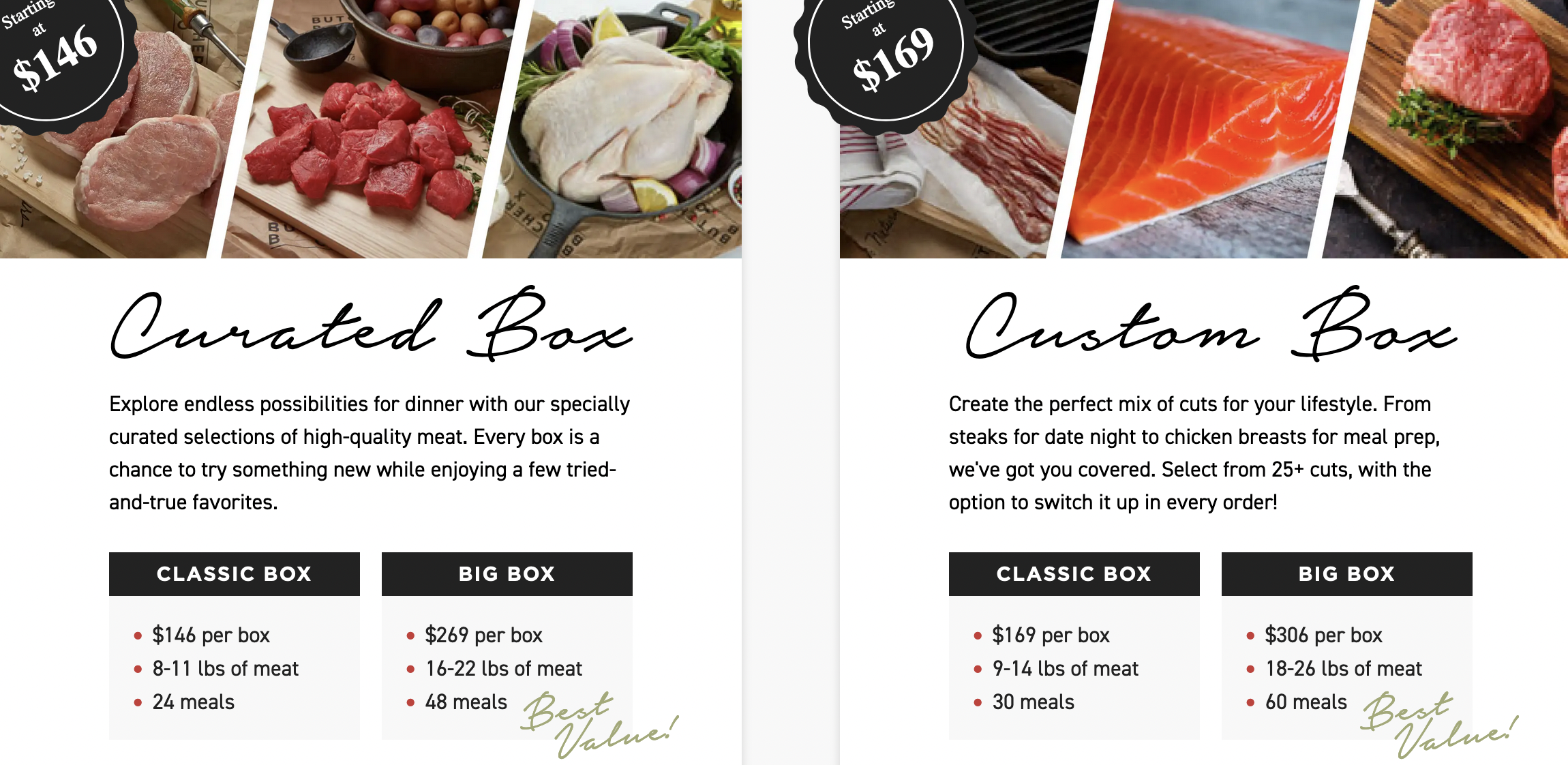 ButcherBox has a pretty impressive range of subscription box options: you can pay a bit extra for a custom box (where you hand select what you want) or curated boxes (mixed, chicken and beef, beef and pork, all-beef, and the cheaper basic box). Every box comes with 9 to 14 lbs of meat- except the basic box, which has only 7 to 7.5 lbs of meat. Something, as a seafood lover, that's frustrating to me is you have to get a custom box if you want any seafood included.
I like that you can choose to have a box shipped every two weeks or every four weeks- and you can pause at any time.
Good Chop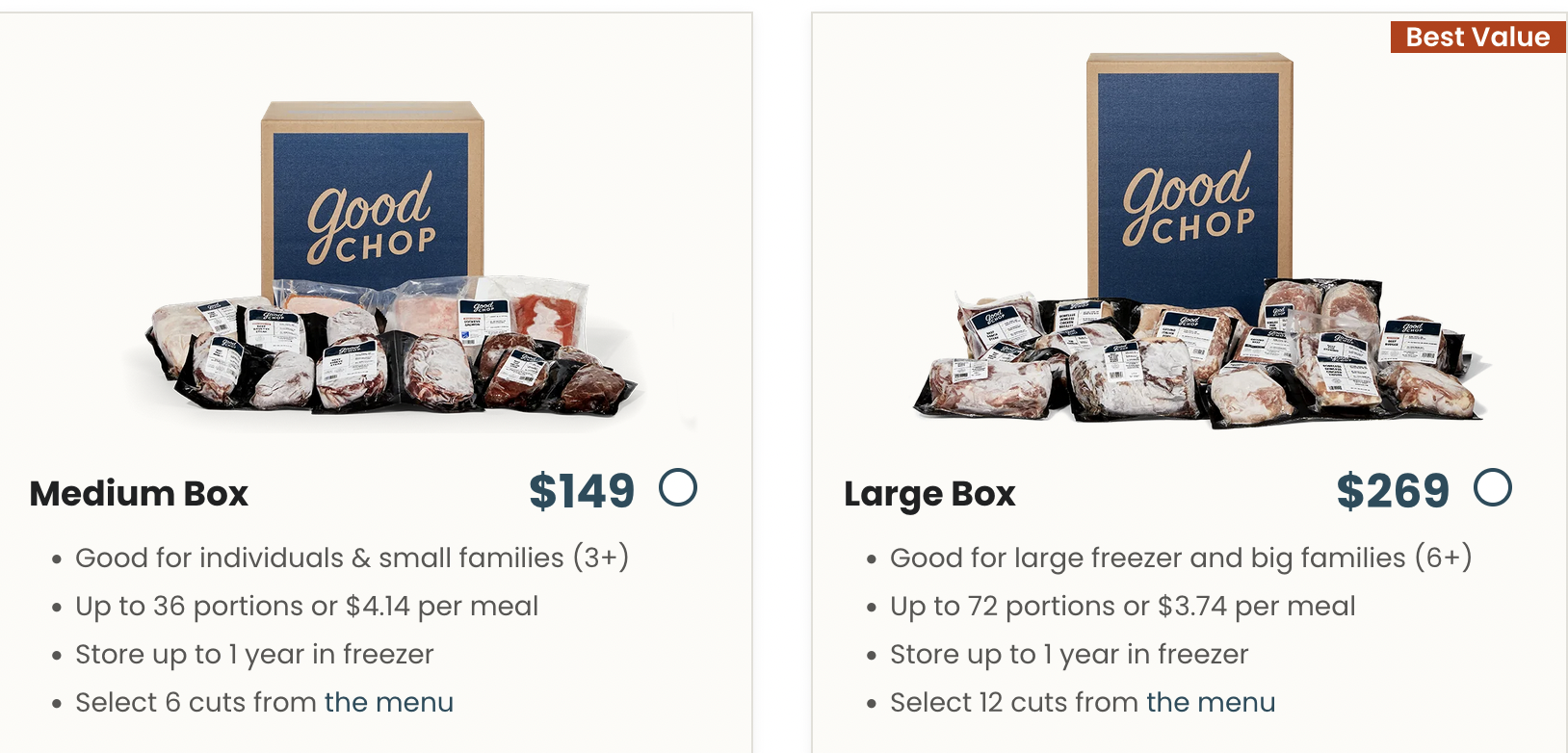 Good Chop only has two subscription boxes: a medium box (36 portions) or a large box (72 portions) and each box arrives every four weeks- with the same option to pause or cancel at any time. The medium box is around 14 lbs of meat, while the large box is about 28 lbs. If you compare prices- even without discounts- Good Chop is cheaper. You're paying less almost twice the meat- which surprised me.
Another thing I like is that both boxes are entirely customizable, with options for hand-selecting meat and seafood products.
At first glance, it seems like ButcherBox offers more flexibility- and for some, it's nice to have a two-week delivery option. But in reality, Good Chop offers as much freedom for selecting cuts of meat and seafood. I can't discount the price differences either: Good Chop is cheaper.
Meat and Seafood Sourcing Standards
From meat grading to transparency, I expected a lot from ButcherBox and Good Chop. When you're paying a higher price, it's important that you're being delivered high-quality cuts. I discovered that both ButcherBox and Good Chop go above conventional companies- but both have some ways they could improve their standards even more.
ButcherBox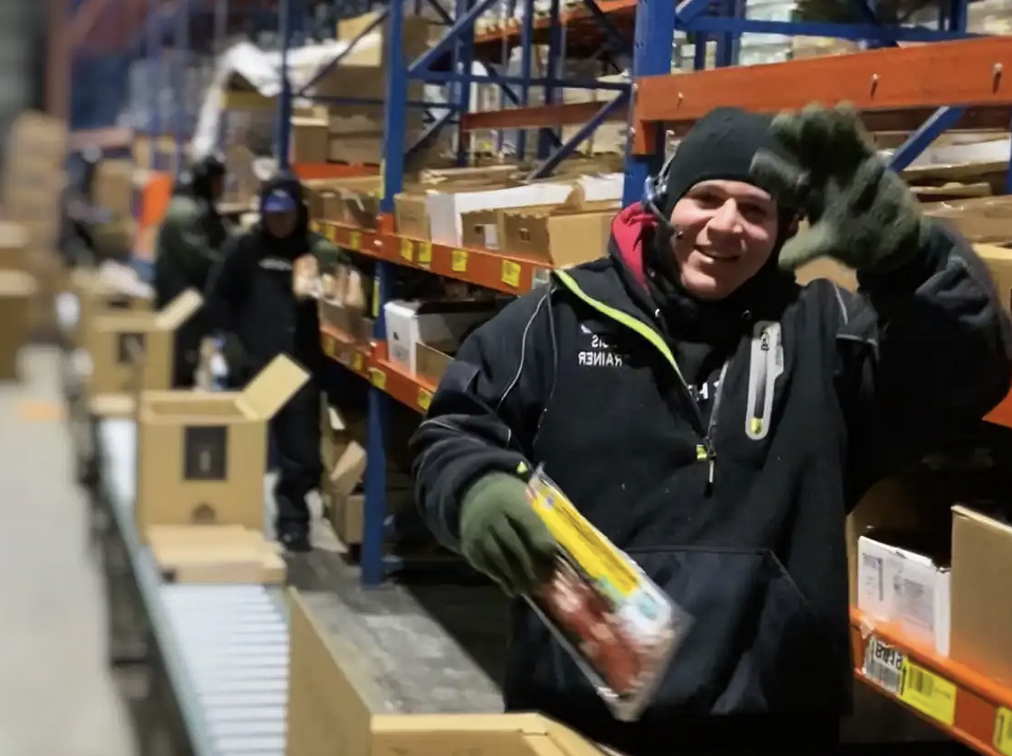 ButcherBox isn't fully organic, but what I like is that, in many ways, their standards make larger strides. I like that they work with small-scale ranchers that hold themselves to higher standards for animal wealth fare and meat quality:
Antibiotic and Hormone Free Meat
USDA Organic Chicken
Crate-Free Pork
Sustainable, Wild-Caught Fish
No Additives or Preservatives
Fair Labor/ Wage Partners
Salmon comes from Alaska, and their lamb and turkey are only from the United States. However, their grass-fed beef comes from Australia- which they say is superior for year-round grazing. While they don't list specific sources, these are all excellent steps for improving standards- plus, you can check out the 2020 traceability report (hopefully a new one will be released soon).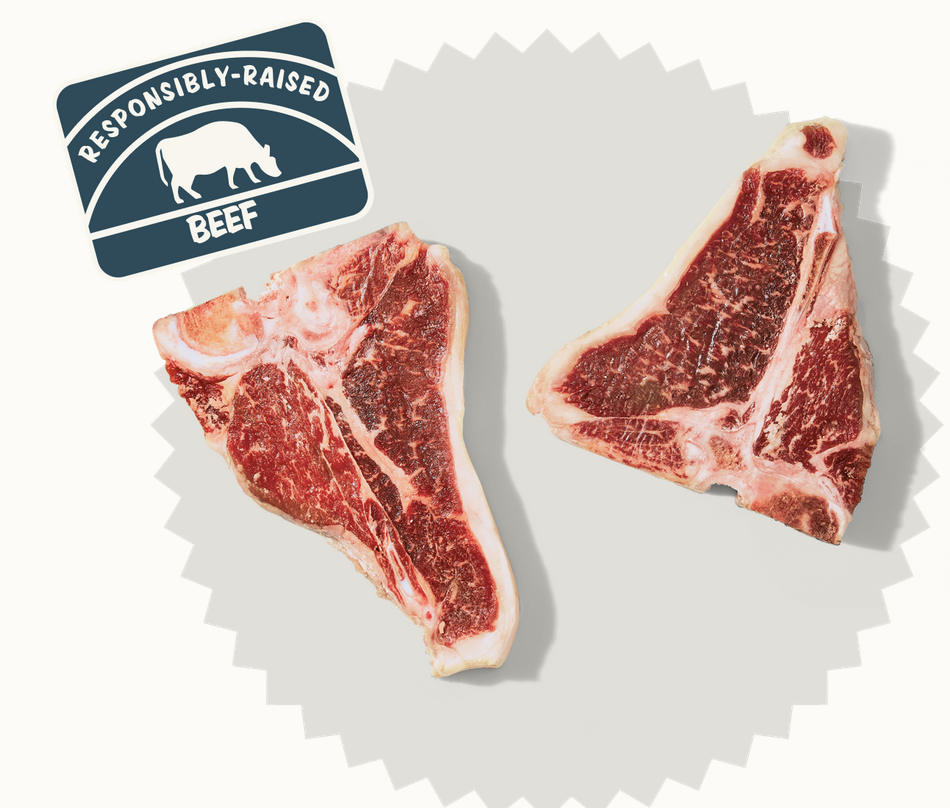 One way Good Chop is quite different from ButcherBox is that all of their meat and seafood comes from the United States. They say this is not only to improve sourcing oversight (working with local farmers, ranchers, and fishermen) but also to reduce the environmental impact of sourcing overseas:
Antibiotic and Hormone Free
No Additives or Preservatives
Wild-Caught, Sustainably- Certified Seafood
Cage-Free
(Some) Grass-Fed Beef
Vegetarian Feed
Organic Chicken
They mention a smaller sourcing range, including specific states for some of their meat.
Good Chop is a bit more transparent about its sourcing and has slightly more sustainable practices.
Meat and Seafood Selection
More is not always better, but if you're signing up for a subscription, I do think variety is important. It's one thing to order meat occasionally from somewhere like Thrive Market or Costco, but if you're having a box regularly shipped to you, it's good to know your options. I looked for staple and popular choices, but also to see if either Good Chop or ButcherBox had something unique to offer.
ButcherBox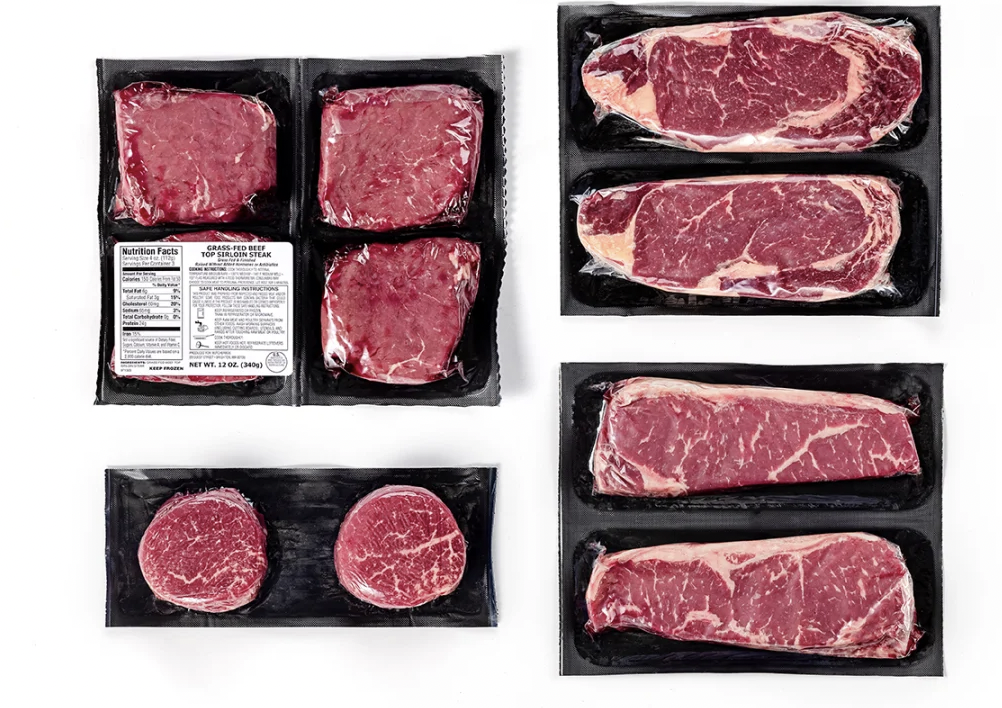 If you're a meat lover, chances are you'll find something to love from ButcherBox. Here's a snapshot (different cuts may be available for different times):
| | |
| --- | --- |
| Meat/ Seafood Types | Options |
| Grass-Fed Beef | Bottom Round Roast, Flat Iron, Coulotte, Filet Mignon, Ground, Tips, Ribeye, Bavette, Chuck, Burgers, Eye Round, London Broil, New York Strip, Tri-Tip |
| Organic Chicken | Breasts, Drumsticks, Tenders, Thighs, Whole, |
| Crate-Free Pork | Bacon, Pork Chops, Butt, St. Louis, Baby Back, Ground, Tenderloin |
| Wild-Caught Seafood | Alaskan Salmon, Sea Scallops |
Good Chop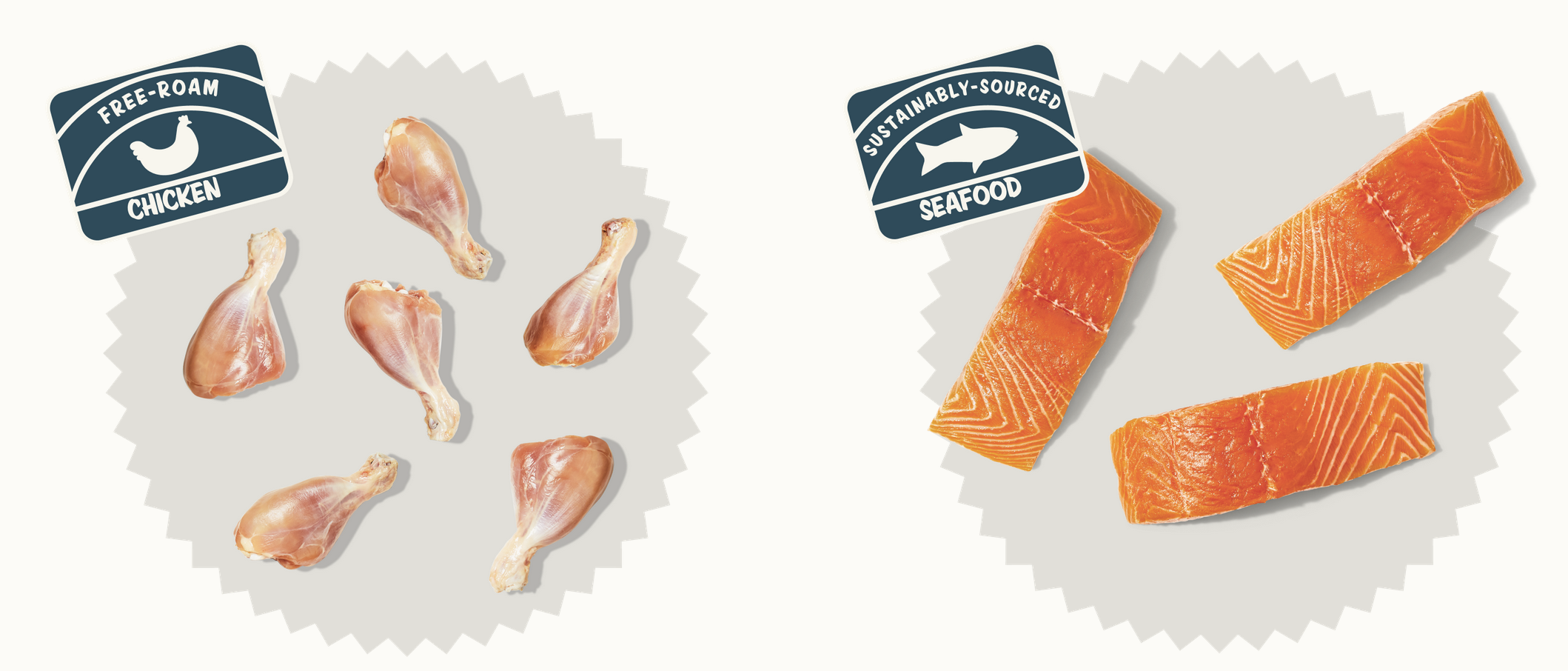 Good Chop also has a pretty extensive category, but they have a few more seafood options:
| | |
| --- | --- |
| Meat/ Seafood Types | Options |
| Grass-Fed and Grass-Finished Beef, but not all are grass-fed (Mostly USDA Choice, with one USDA Prime option) | Sirloin, Filet Mignon, New York Strip, Ground Beef, Stew Beef, Flank, Ranch, T-Bone/ Porterhouse, Picanha, Sirloin Tips |
| Chicken (USDA Organic) | Ground, Wings, Thighs, Drumsticks, |
| Seafood (Wild Caught, MSC-Certified/ Sustainable) | Rockfish, Pacific Cod, Pacific Coldwater Shrimp, Sea Scallops, Alaskan Halibut, Alaskan Sockeye Salmon |
| Pork (Crate-Free) | Boneless Pork Chops, Thick-Cut Bacon, Tenderloin, Pork Butt, Pork Loin Roast, Ground, St, Louis Ribs |
My love for seafood aside, ButcherBox and Good Chop both have a great variety of meat options- and it's easy to find something for grilling out or even special occasions. While ButcherBox has an edge with a whole chicken, Good Chop offers more extensive seafood options, along with USDA Choice and Prime beef. I'd love to see some more Prime options in the future.
Overall Customer Experience
Here's where ButcherBox and Good Chop differ more than in perhaps any other category. Over the last few years, I've seen a lot of delivery companies struggle with shipping delays, errors, and other supply chain issues. While the responsibility is not entirely on the company, I do judge based on how the company handles these complaints, as well as making the process as smooth as possible.
ButcherBox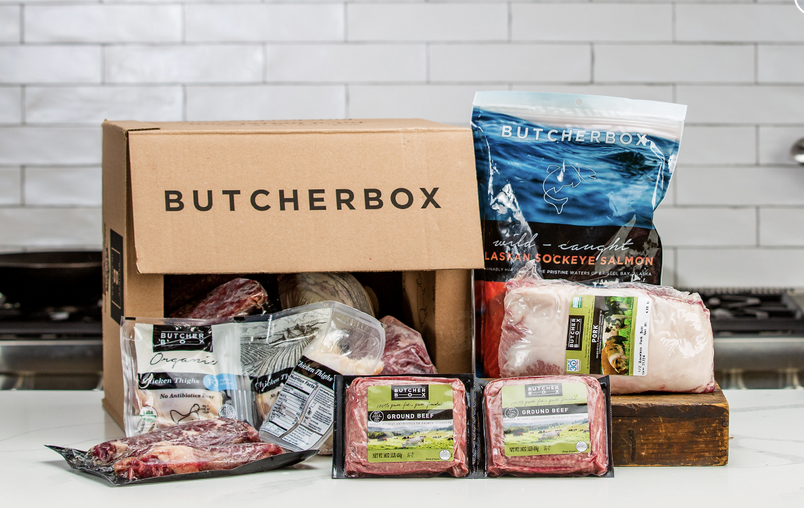 ButcherBox has an A-plus rating through the Better Business Bureau, which I was happy to see. But since I last reviewed ButcherBox a few years ago, the overall customer satisfaction and experiences have dipped.
On Trust Pilot, 72 percent of customers were displeased with orders. Complaints ranged from poor meat quality to missing orders, lack of customer service response, and more. I was disheartened to see just how much it seems customer service has fallen through the cracks.
Good Chop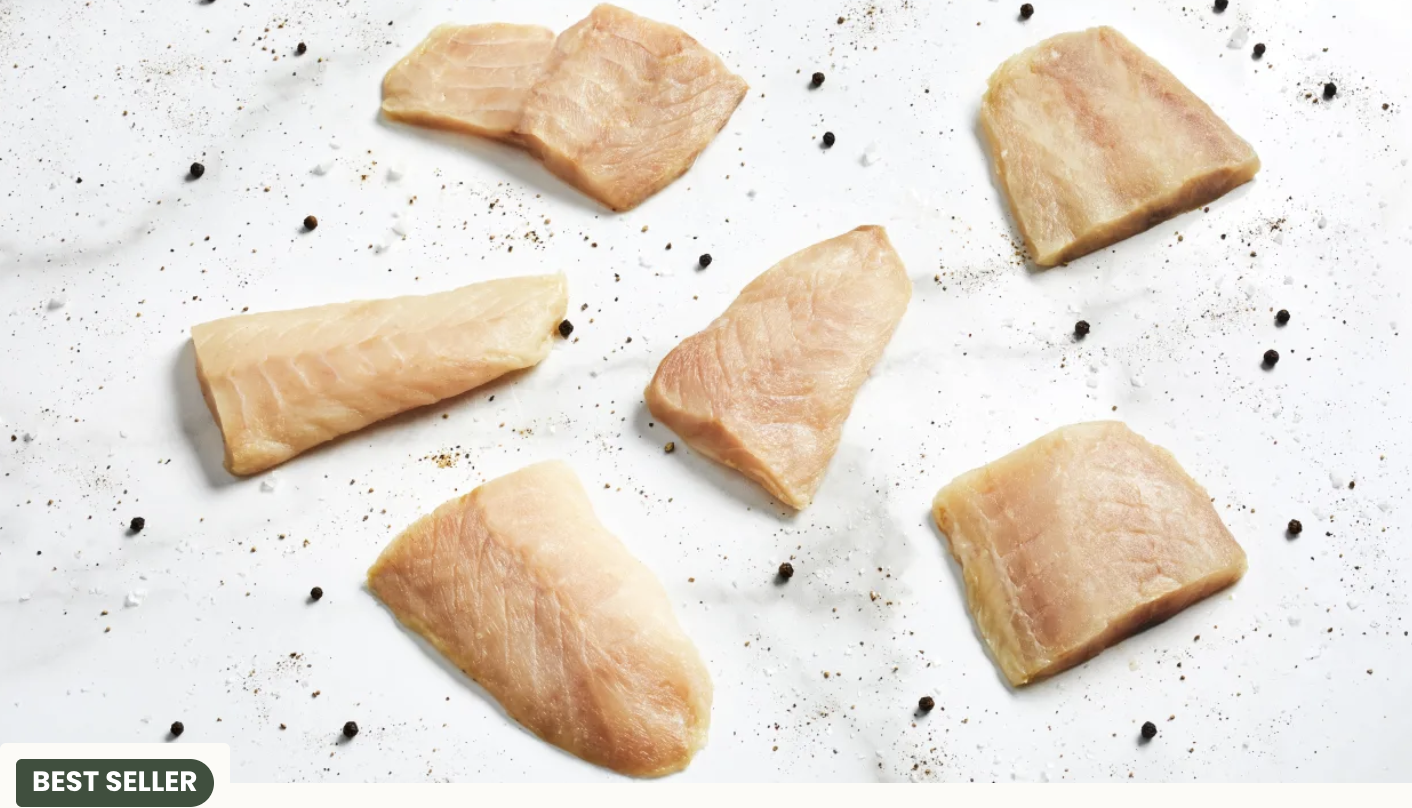 Good Chop also has an A-plus rating through the Better Business Bureau, but, unlike ButcherBox, most customers are happy with their subscription. That's not an exaggeration: 89 percent of customers gave Good Chop an excellent rating, and an additional 6 percent, a good rating.
Many loved the taste and quality of meat and seafood. A few didn't like that the meat was frozen, and some felt it was overpriced.
There's no competition. Not only is there a vast difference in customer satisfaction, but I also saw Good Chop reaching out to the minority of displeased customers.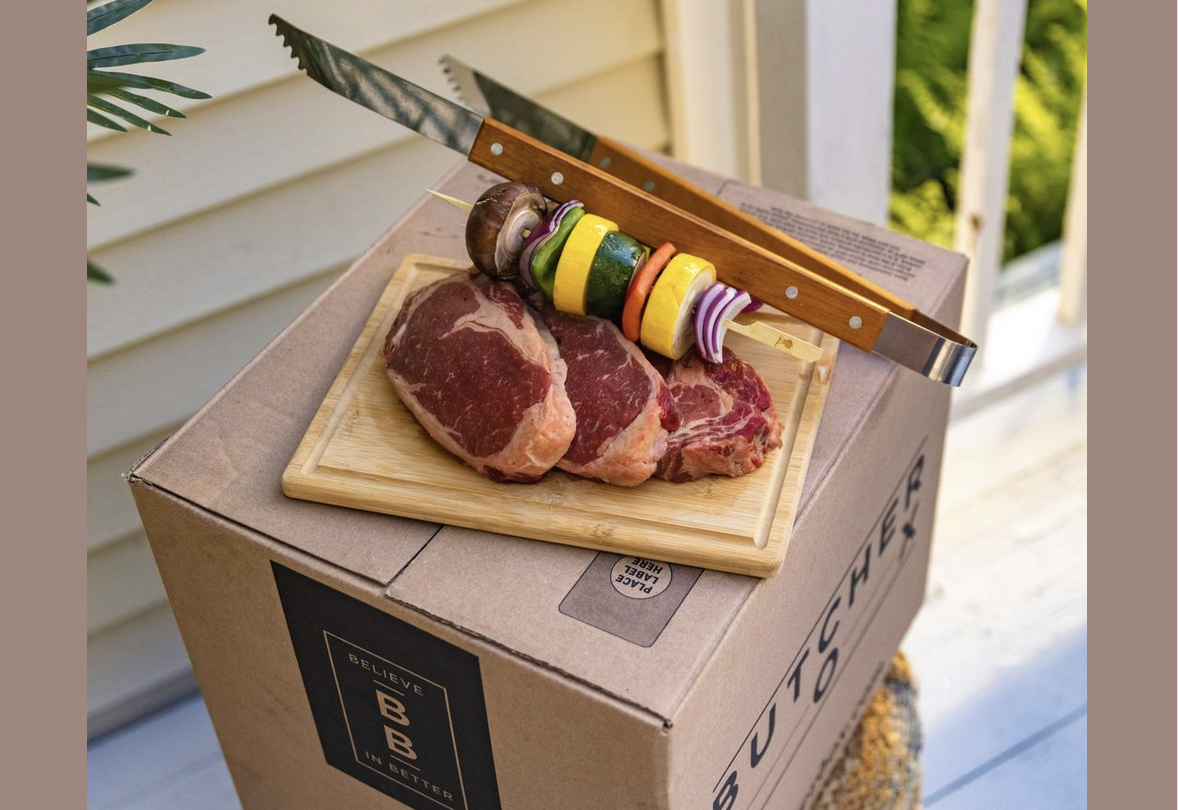 Frequently Asked Questions
Question: How does ButcherBox compare to Omaha?
Answer: ButcherBox and Omaha steaks are two drastically different companies. While they both have steaks and beef and deliver to your door, most of the similarities end there. First of all, ButcherBox sells only meat and seafood, while Omaha Steaks is more of a full-service company, with full meals, sides, and desserts. And while Omaha Steaks has a wide range of cuts, ButcherBox emphasizes higher quality and sourcing standards. For more information, read my Comparison of ButcherBox vs Omaha Steaks.
Question: Is grass-fed beef better?
Answer: I see a lot of debates about the pros and cons of grass-fed beef. The truth is that there are definite health benefits to grass-fed beef, but not everyone will prefer its taste. Compared with conventional meat, grass-fed beef is richer in healthier fats and lower in saturated fat and cholesterol. It has a bright, meaty taste closer to game meat. If you prefer a milder taste, you may prefer grain-fed beef.
Question: Do I have to commit if I sign up for Good Chop?
Answer: One of the most difficult things about signing up for a subscription, in my opinion, is commitment. While some subscriptions lock you into a contract, companies like Good Chop and ButcherBox allow you to cancel by logging into your account. The only catch is that you have to cancel before the next order ships, or you'll be charged. But both are relatively commitment-free meat delivery services.
Question: How do I get the most out of my ButcherBox?
Answer: ButcherBox gives you several subscription options, but for many, a mixed box may be the best option. With a mixed box, you get a wide range of all they have to offer- but of course, you should consider what meat and seafood you're most likely to use. I also recommend taking advantage of their option to swap items in and out.
Of course, thaw your meat according to the directions! Taking a shortcut- like thawing in the microwave- can ruin the texture and taste of your meat. And in my humble opinion, with something like grass-fed beef, less is more. Season lightly, but taste before dousing your meat in a heavy marinade.
Final Decision: Try Good Chop
Both ButcherBox and Good Chop have a great mission: making sustainable and humanely-raised meat and seafood available to more Americans. But I'm going to have to recommend Good Chop over ButcherBox.
Not only does Good Chop have fewer complaints, but it also has more cuts of meat and seafood to choose from, plus high sourcing standards. Subscribe to Good Chop Here.
Final Alternatives
If you're looking for a meat delivery company but don't need or want a subscription, here are a few places you should consider:
Organic Prarie: All of their pork, beef, chicken, and turkey is certified organic and comes from small, family-operated farms. The meat isn't cheap, but this is a rare find.
Snake River Farms: American Wagyu is known for its succulent, buttery flavor and exceptional marbling. Snake Rivers Farms has a great selection of Wagyu and other fine meats.
Wild Fork Foods: Wild Fork Foods is a meat and seafood online market, with plenty of USDA Choice and USDA Prime cuts. I like how they work with ranchers in Nebraska and Colorado for a farm-to-table approach.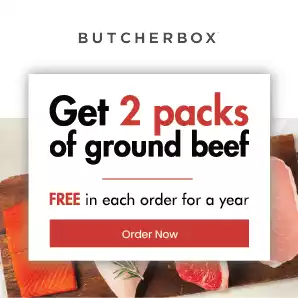 Try ButcherBox Now!
ButcherBox delivers 100% grass-fed beef, free-range organic chicken, humanely raised pork, and wild-caught seafood directly to your door. Get 2 packs of ground beef FREE in each order for a year.
Order Now
We earn a commission if you click this link and make a purchase at no additional cost to you.
Recommended Reads: