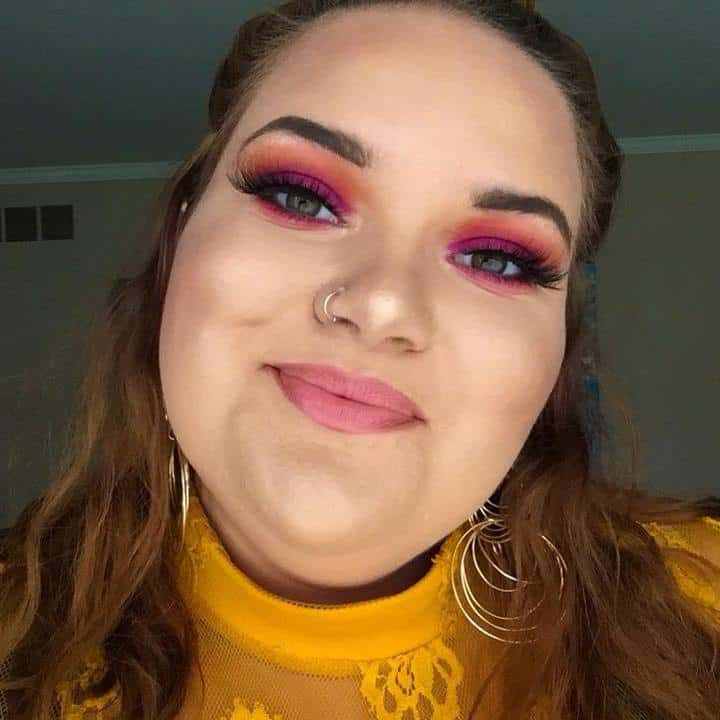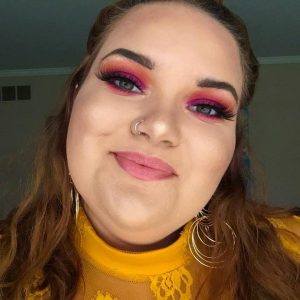 Latest posts by Alizabeth Swain
(see all)
I'm so picky about my meats nowadays. While I still shop at grocery stores like Walmart and Food Lion, I'm not too fond of the taste of their meats.
In the last year, many foods developed a chemical taste. There's a long list of foods that I now no longer enjoy, which is saying a lot because I love to eat.
I spent a lot of time looking around my area for a local butcher. I wanted someone with delivery options available because I'm a full-time mom and work full-time.
I don't have much time in my schedule to do anything, which is why I usually opt for grocery delivery. Unfortunately, none of the butchers in my area offer meat delivery options.
That left me no other choice than to go online. Not that I'm against going online. I've been signed up for subscription boxes for as long as I can remember.
While I usually love signing up for a beauty or lifestyle subscription box, I've found meal delivery boxes are an absolute lifesaver.
And while I thoroughly enjoy the quality of the meats that I get from Hello Fresh and other similar meal delivery service options (meal kits), I only have the budget to afford these types of subscription boxes sometimes.
I'm not in the market for a meal delivery service at the moment. Plus, I enjoy cooking a meal for my family from scratch whenever I get the opportunity to do so.
That's what started my journey. I'm here today to share with you the fruits of my research in this chicken delivery services guide!
The tender deets you need to know: Good Chop is where it's at for chicken delivery! Their chicken was super tender, you get a significant portion, and there wasn't any fat on the breasts I've gotten from Good Chop.
My Top Chicks
Good Chop – The quality and consistency of their chicken are fantastic!
Butcher Box – Great option for people only looking to buy organic chicken.
Crowd Cow – I love Crowd Cow because of their ordering process; great for people who want to avoid signing up for a subscription!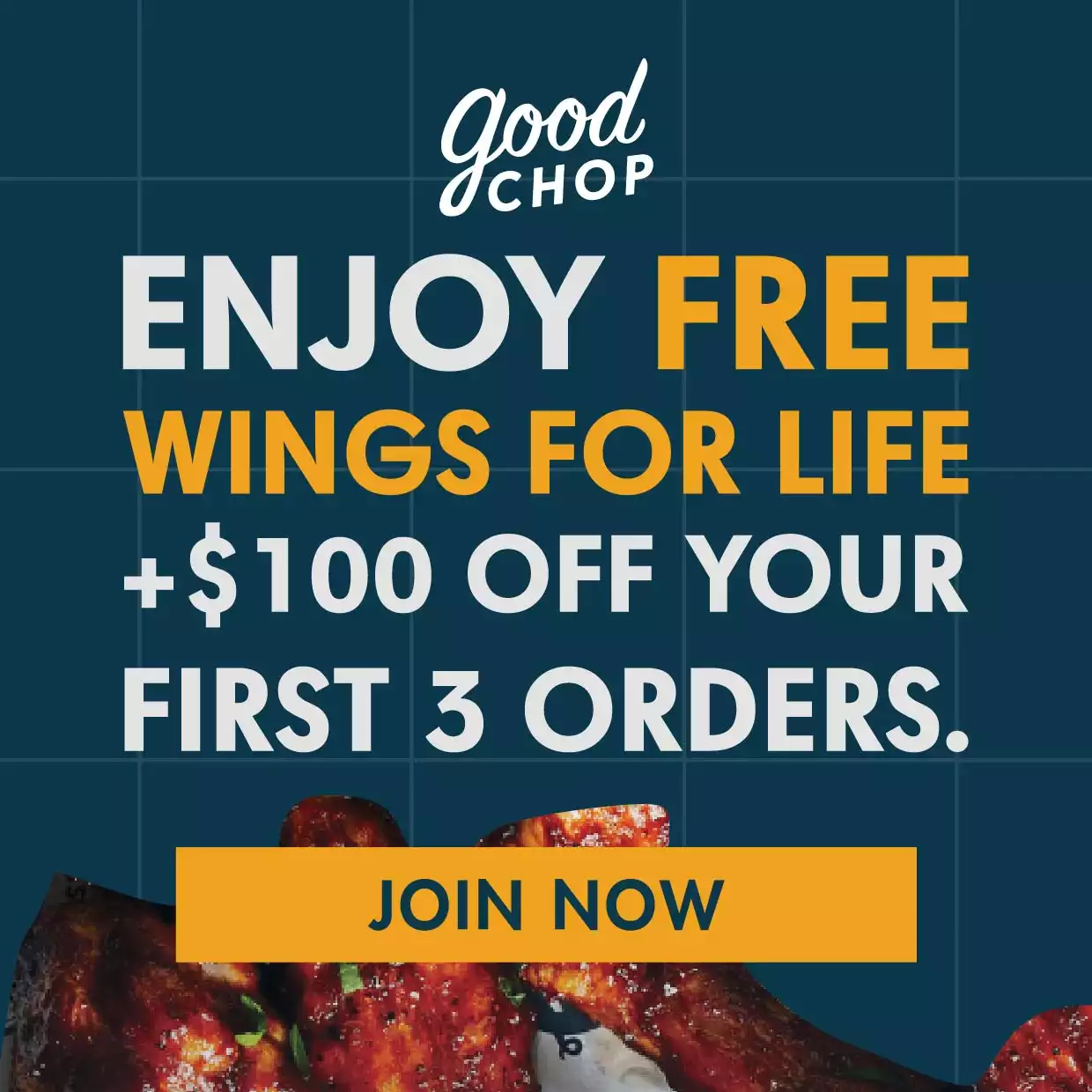 Enjoy FREE Wings for Life
Good Chop is a flexible meat subscription service that brings high-quality, American meat and seafood right to your door. Join Good Chop today to get FREE wings for life and $100 OFF your first 3 orders.
Good Chop Promo Offer
We earn a commission if you click this link and make a purchase at no additional cost to you.
Chicken Delivery Selection Criteria
Before I dive too deep into all of the places I'd recommend you check out for chicken delivery services, I wanted to talk to you about how I've chosen these places.
All too often, I click on a website to look over a review of a product I'm considering buying, only to find out the person has yet to actually try the product out. Do those #sponsored posts bother you too? Here's how I chose the chicken delivery services I'm recommending here:
Meat Delivery Experience
That's right, I've tried all of these delivery services out! Not all of these services focus exclusively on chicken, but that's okay with me.
All of these services do offer chicken as an option on their menu. Some of these places are best known for their steak and beef, so when I first ordered their chicken, I felt like I was taking a gamble. However, every single time, their chicken has been amazing!
Chicken Sustainability
All of the places I've mentioned here offer sustainability. The companies I've listed in this article all follow sustainable and humane practices for raising their chickens.
I should have included companies that are clear about where their chickens come from, how they're raised, and how they're lessening their impact on the environment when raising their animals.
Chicken Quality
Buying chicken online is A LOT different compared to shopping for it in-store. It's not like you're getting the opportunity to look at the specific package of chicken to make sure there's not a lot of fat, discoloration, or veininess in the chicken.
That's why I made sure to only include companies that send out a high-quality chicken. No excess fat to add to the weight of the chicken, no extra veins or bloodiness, and all of the chicken have a beautiful color to it.
Good Chop: Best Overall Chicken Delivery [Value, Quality, and Service]
Good Chop is my number one choice. There are so many reasons why I love Good Chop. I think the biggest reason why I love Good Chop is that they only work with family farms and fisheries based in the United States. I used to own my own small business, so I know how important it is to buy small.
Anytime I get the opportunity to do so, I will happily pay a couple of extra dollars to support a small family-owned business. I love that I get the opportunity to help several family-owned businesses through Good Chop without having to pay a ton of extra money.
Not only that, but Good Chop is also super passionate about sustainability. All of the meat they offer inside of their boxes, not just their chicken, is sustainably sourced and raised with humane practices. Their meats do not contain any hormones or antibiotics.
They offer a great variety of sizes for different families, so you don't have to worry about buying a subscription that is too big or not big enough to feed your family.
There are a lot of things that I really love about Good Chop besides their chicken. I think their steaks are some of the best steaks that I've ever had in my life, but their chicken is really incredible.
I love buying chicken from Good Chop because it really helps cut down on my prep work. Their chicken breasts come individually packaged, with two breasts per package. They don't soak their breasts in a saline solution to try to make them heavier.
All of the fat, tendons, and veins are cut out of the breasts, so I don't have to do any extra prep work. Plus, I really love how uniform all of their chicken breasts are.
They're sliced thinly but not too thin where I feel like I'm getting cheaped out. It's made it really easy to throw a quick recipe together and know that all of my chicken is going to be done at the same time.
The quality of their chicken is always spot on too. I haven't had any issues with inconsistencies in their chicken, which is another huge selling point for me.
Pros
Uniform chicken pieces
No skin, feathers, veins, fat, or skin left on the chicken pieces you order
The chicken comes in packs and is labeled on their website by weight
Great pricing, especially for some things that are harder to find (like chicken wings are so hard to find in store right now)
Tons of chicken varieties, including ground chicken and drumsticks
Cons
Since their chicken doesn't contain any GMO products or hormones, the pieces are on the "smaller" side when compared to hormone-raised chicken. While you're getting a standard serving, it's smaller when placed next to Walmart or Aldi chicken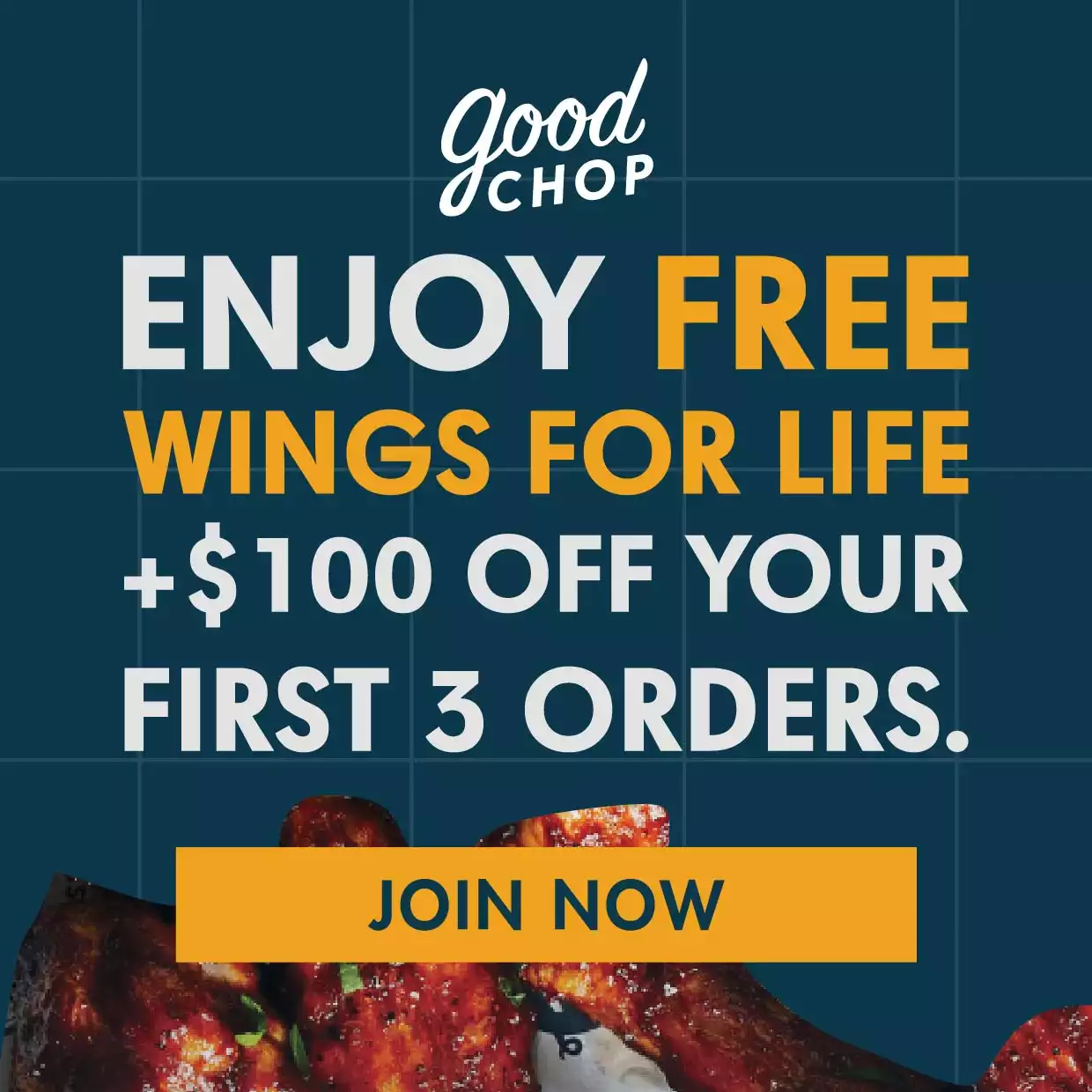 Enjoy FREE Wings for Life
Good Chop is a flexible meat subscription service that brings high-quality, American meat and seafood right to your door. Join Good Chop today to get FREE wings for life and $100 OFF your first 3 orders.
Good Chop Promo Offer
We earn a commission if you click this link and make a purchase at no additional cost to you.
Good Chop Alternative Options Compared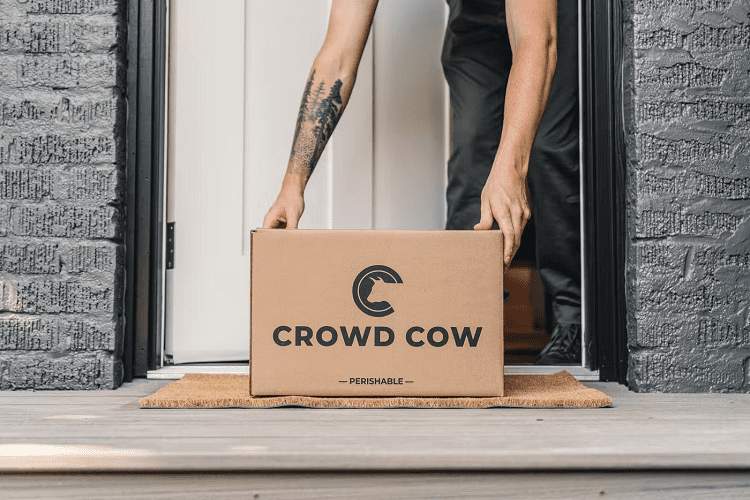 Crowd Cow has a rigorous taste-testing process that every fishery and farm has to go through before their meat is sent out in boxes. Plus, Crowd Cow is one of my favorites because they're another company that only works with sustainable and ethical farms.
While Crowd Cow meats are more expensive than what you would find in a grocery store, the quality of their meats is hard to beat. Unlike a lot of other meat delivery services, Crowd Cow partners with ethical and sustainable farms all over the world.
This will get you access to a lot of different-tasting meats due to the conditions the animals are raised in. Believe it or not, there's actually a big difference in the tenderness and taste of meat that isn't grown in the United States.
For you to receive an order, you get to build your own box of seafood and meat choices. I do like the customizability Crowd Cow offers with their delivery schedule, as life is always changing.
Crowd Cow offers heirloom chicken raised in pastures. They also offer organic free-range chicken if you have a preference. All of their chicken is 100% organic and 100% USDA certified.
Crowd Cow has a great selection of chicken. You'll find breasts that are comparable to the size of chicken breasts that you'll find in Aldi's or Walmart.
They also offer wings, which are actually a lot cheaper per pound than the price of wings that you find at other grocery stores. You can also find whole pasture raised chicken, boneless skinless chicken thighs, bone-in with skin chicken thighs, and a family pack of chicken breasts.
Pros
Once you try out a few types of meat, you can turn your regular order into a subscription option (like with Amazon)
I love how big their selection of meat is including grass fed beef, pork chops, filet mignon, and even Wagyu beef
If you sign up for a membership, you get special discounts (which is always nice)
Cons
I wish they didn't require a minimum order amount. It would be okay to pay for extra shipping costs for not meeting it. Instead of $75, I also wish Crowd Cow would lower it to $50
Only ships to 48 states
Crowd Cow Alternatives Compared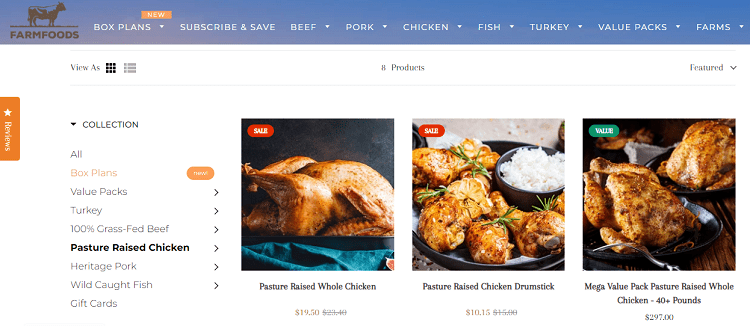 You've likely never heard of the Farm Foods Market, and that's because they don't spend a lot of money on marketing. instead, they take the funds that they would spend on marketing and invest it into minimalistic packaging to reduce their impact on the environment.
In addition, they prioritize communication with our customers and showcase all of the farms where they get their meat. They want their customers to feel safe and comfortable by knowing exactly where the meat they're eating is coming from.
Farm Foods Market offers a variety of boxes, most of which feature chicken. Unfortunately, they do not have a box that showcases all chicken products, unlike their beef box. I love their value packs. That's actually one of the biggest talking points that I use when telling my friends about this subscription company.
I love using their value packs to order a lot of their chicken breast or even just purchase a whole chicken. There's so much that you can do with a whole chicken, especially if it's been packaged with care and handled well. I can get anywhere from 10 to 12 meals from the whole chickens I get from Farm Foods Market!
All of the chicken from Farm Foods Market is hormone and antibiotic free. Plus, they don't feed your chickens grain, which I think is great for any people with extreme allergies or food preferences.
Pros
Farm Foods Market is one of the more affordable options on this list
I love their selection of organ meat; I am a huge fan of tongue and liver!
Very open about where their meats are coming from and the information behind the farms
Cons
While I enjoy the quality of the chicken from Farm Foods Market, I wish they had more variety.
They don't have a huge seafood selection (which isn't a big deal to me because I'm focusing on chicken in this article)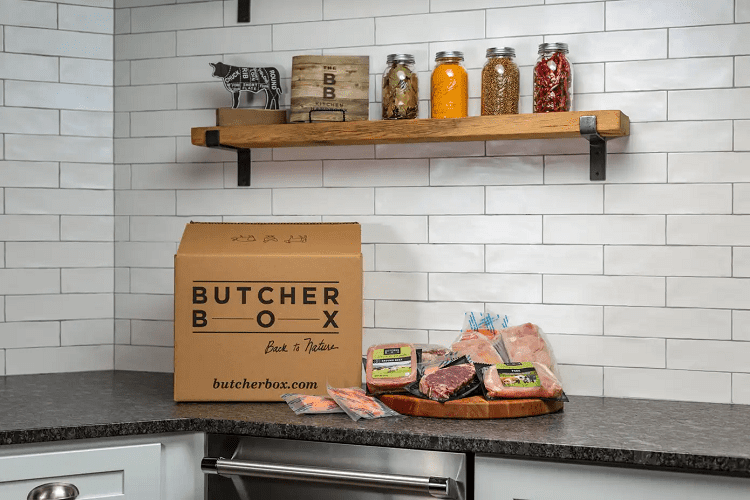 Out of all of the options on this list, Butcher Box is the most well-known option. But I think it's for a good reason.
Butcher Box delivers incredible free-range organic chicken that doesn't cost an arm and a leg. While it's still more expensive compared to Walmart prices, you're paying for high-quality meat raised with love and care.
All of the meat featured in Butcher Box is raised with no hormones or antibiotics; All animals are humanely raised on farms that make sustainability one of their core focuses. I love that Butcher Box works with a lot of small, family-owned farms.
Especially in the world of chicken, this is incredibly important to me. A lot of companies, like Purdue, tend to buy out the family farms and force these farms to follow along with Purdue practices.
However, Butcher Box buys the product from the farms instead of buying out the forms altogether. This means that small family-owned Farms that have been in a family for Generations can stay in a family for many more generations to come!
Butcher Box doesn't have a huge variety of mixed boxes, but they do offer a custom box, mixed box, as well as a beef and chicken box.
You'll find boneless skinless chicken breast, boneless skinless chicken thighs, chicken tenders, chicken wings, drumsticks, chicken thighs, and a whole chicken in the list of chicken options available from Butcher Box!
Pros
I love the taste of Butcher Box meats
The quality of the meats is really great, too; I'd compare it to higher-quality restaurant meats
Butcher Box is always having some sort of sale or a free bonus to include in their orders
Cons
My biggest beef with Butcher Box is their packaging; there was a lot I couldn't recycle
Greensbury Market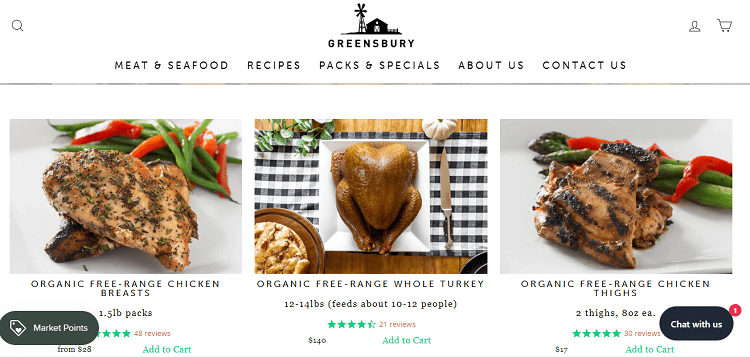 Greensburny Market provides antibiotic-free and hormone-free meat. While they don't have a lot of chicken options, I do like the chicken quality they offer.
Plus, whenever I'm ordering from Greensbury Market, I'm usually buying a mixture of other poultry options too! I love their duck breasts. There are a lot of exotic options on the available list from Greensbury Market, too, like bison!
I've never had any problems with the cleanliness of the chicken from Greensbury. They're the company I go to when I need to meal prep, but I don't want to spend a bunch of time prepping my chicken.
They offer pre-cut chicken options on their menu, like fajita-style chicken. I've always found the chicken I've tried from Greensbury to be super tender and juicy.
While the pieces aren't as big as what you'd find at Walmart or Aldis, like a lot of these other brands, it makes me happy because I know these chickens truly haven't been fed any hormones! I love how close I get to farm-to-table with Greensbury Market.
All of the meat I've tried from Greensbury Market is worth it, but their chicken hits differently. It's amazing!
Pros
Tender and delicious chicken
I love the unique variety of meats they offer
Their pre-cut and portioned chicken options make life a lot easier for me
Cons
They don't have a massive chicken selection; for example, they don't offer drumsticks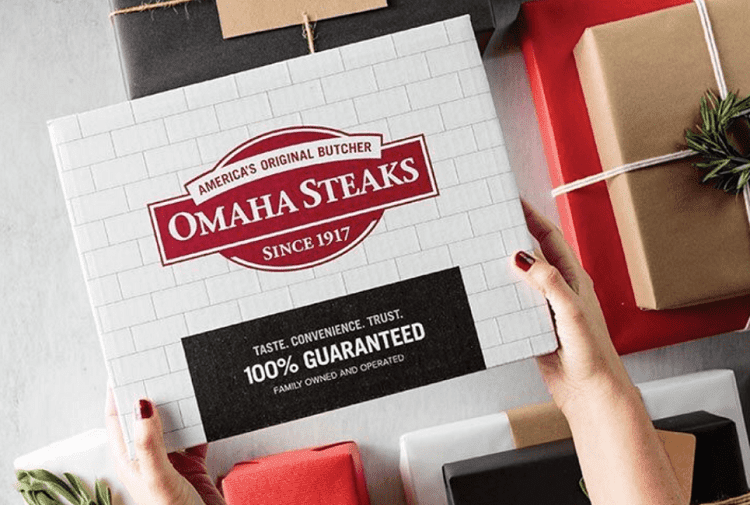 Omaha Steaks take all of the stress out of getting meat delivered to your front door.
Not only do they have high-quality chicken available (even though they have Steaks in their business name, they offer other products). If you've always been the person to order chicken at a steakhouse, you should definitely look into Omaha Steaks!
They offer unique cuts of chicken like air-chilled boneless chicken breasts and butcher's cut air-chilled chicken breasts. Some of the chicken they offer would be great for people who want partially prepared meals in their order.
For example, their ham and cheese stuffed chicken grillers are one of my favorites to add to my order (although this chicken isn't made with organic ingredients). All I have to worry about doing is cooking the chicken and adding a side dish!
While I enjoy the quality of their chicken, I think my favorite part about Omaha Steaks is that they have a food delivery app. All you have to do is log into the app, put in your order, and you can count on your order getting dropped right at your front door.
Pros
Pretty large variety of chicken cuts, seasonings, and types
Some partially prepared cuts of chicken are great to add to use for a quick and easy healthy meal (and a lot cheaper than ordering Uber Eats when I don't have anything easy to make for dinner)
Easy-to-use food delivery service, thanks to their mobile app
Cons
The minimum order is expensive
Don't have a lot of organic meat options, although most of their steak is grass-fed
Omaha Steaks Alternative Options Compared
Honorable Mentions
There are a few other services worth mentioning (all high quality), that may be suitable depending on local prices and promos.
Meal Delivery Options Featuring Chicken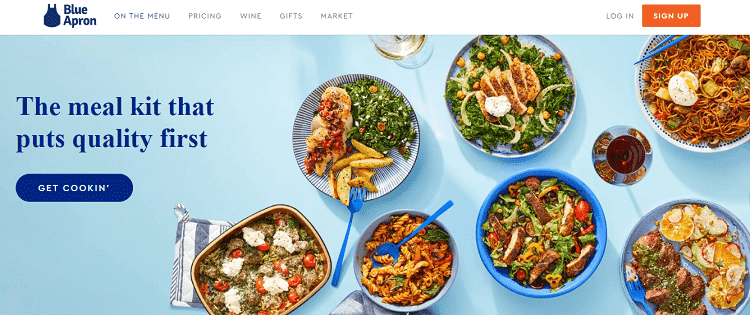 Maybe you're not looking for chicken you would have to go and make a recipe with yourself. There's a lot of pressure to make a healthy meal plan every week with raw ingredients.
Thankfully, there are a few other food delivery services I would recommend you check out if you're looking for prepared meal delivery. All of these brands offer a lot of high-quality, tender chicken recipes that are super delish and easy to make. Here's a look at some of my favorite meal kit brands:
All of these brands focus on preparing nutrient-dense meals with whole, real ingredients. I trust all of these meal delivery service kits to deliver prepared meals that my whole family will love!
FAQs
Question: Are Online Butchers Worth it?
Answer: Yes, they totally are! In my experience, online butchers don't have the pressure of interacting with the public all the time, so they take pride in their work.
There's a huge difference in quality, too; online butchers have access to meat from all over the US, whereas local butchers only have meat available in your area.
Question: What is the Best Meat Delivery Service?
Answer: I love Good Chop. Their quality is top-notch, and I haven't found any other subscription box that comes close to the quality I've found in Good Chop. Plus, their customer service is amazing, and has always taken really good care of me.
Question: Is Good Chop a Legit Company?
Answer: Yes, Good Chop is a legit company! Their beef is USDA-graded, and the quality of their fish and chicken is amazing.
The Best BAWKing Chicken Delivery Services Around
Without a doubt, Good Chop is the best online chicken delivery service around. I know a lot of people get grossed out with chicken because of skin, feathers, veins, and fat, but I've never seen any "leftovers" on the chicken I've gotten from Good Chop!
I love how unciform all of their pieces are, and the quality is amazing. Good Chop chicken has taken so much time out of my prep work, which helps me to spend more time with my family.
I feel great knowing I'm feeding my family a healthy meal without any added chemicals or nasty stuff that I always try to avoid feeding them.
I'm able to worry less, feed my family better quality food, and enjoy more time with them. There's truly no price to put on that!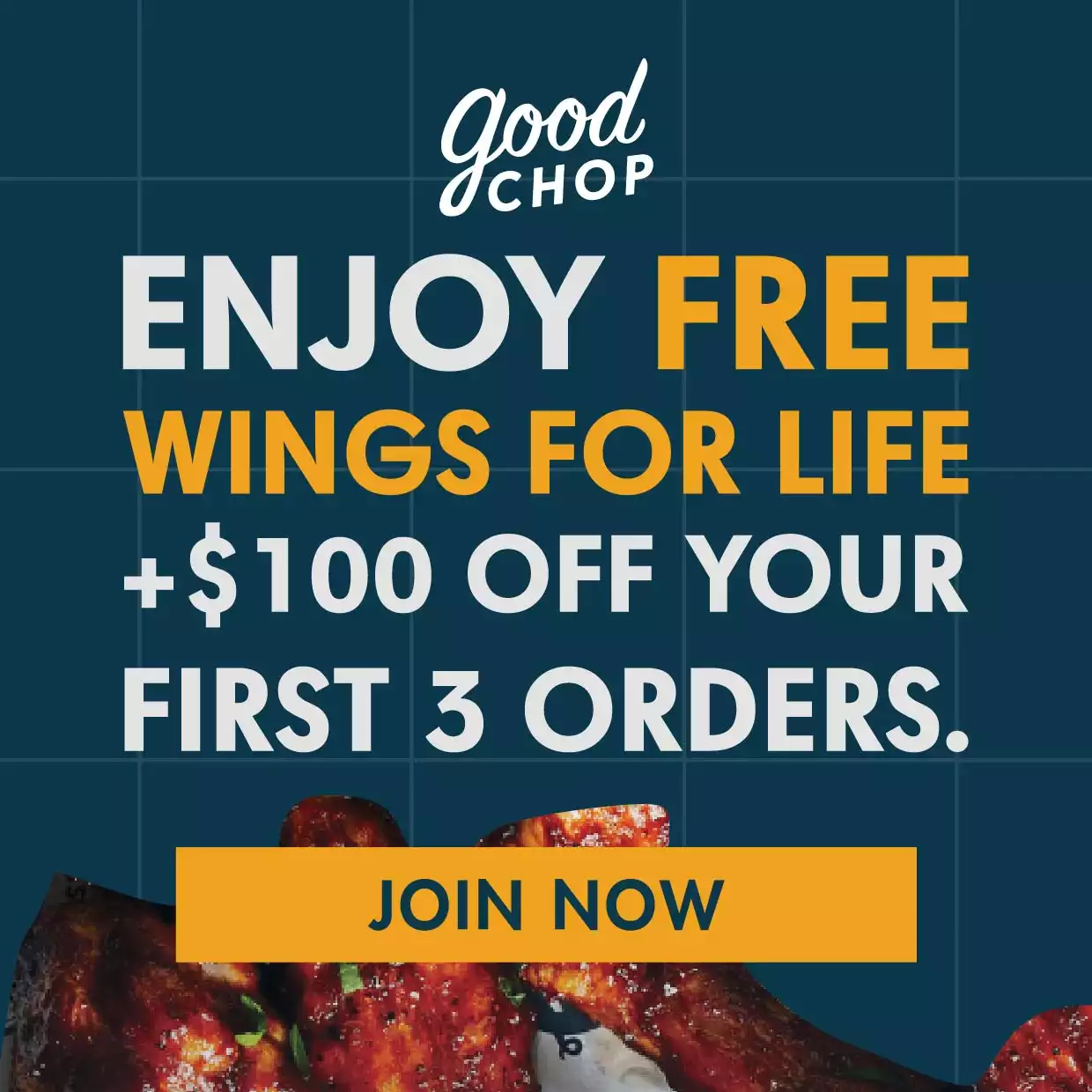 Enjoy FREE Wings for Life
Good Chop is a flexible meat subscription service that brings high-quality, American meat and seafood right to your door. Join Good Chop today to get FREE wings for life and $100 OFF your first 3 orders.
Good Chop Promo Offer
We earn a commission if you click this link and make a purchase at no additional cost to you.
Other Meat Delivery Service Options by Specialty
While Good Chop is our top pick for quality chicken specifically, our editorial team has a variety of other recommendations for specific meat delivery options by category.