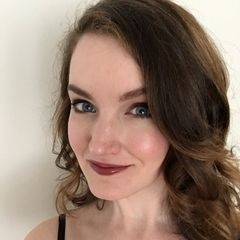 Latest posts by Crystal Schwanke
(see all)
In an attempt to improve my health over the last several years, I've tried different ways of eating; some of the best heart-healthy meal delivery services have been part of that path.
A lot of days, the fatigue is too intense to do all the steps of planning, shopping, prepping, and cooking (or even the prepping and cooking), so healthy options that take out at least some of the steps and stress can be the difference between a balanced meal and quick takeout.
While figuring things out and improving my health, I've educated myself about nutrition and how to fuel and care for my body.
In many cases, generally healthy meal delivery services overlap with heart-healthy options.
Some diets (like Mediterranean and vegetarian) are touted not only as heart-healthy options, but good for overall health.
Of course, if you have special directions from your doctor to seek out meals that meet specific guideline.
You'll want to use these heart-healthy options as a starting point and then narrow it down from there based on things like the availability of a registered dietician, customization options, typical sodium and saturated fat content, and more.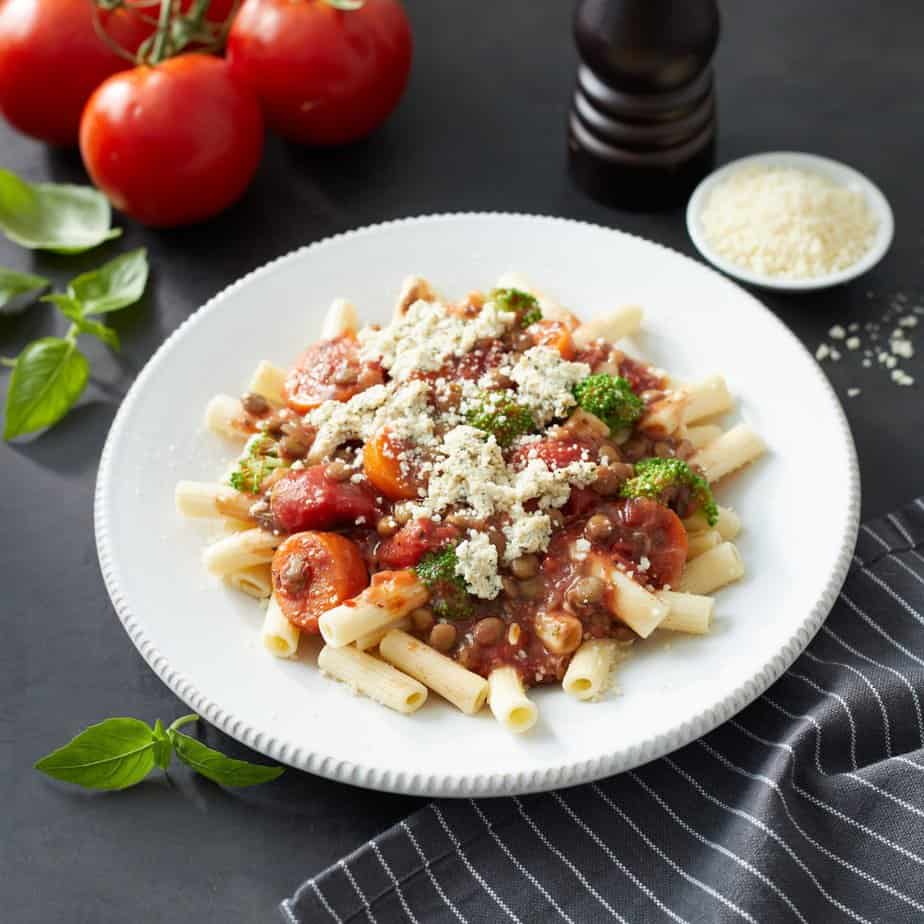 Top Picks at a Glance
NOTE: These are not ranked in order of preference OR another "top list". This is because the answers are really nuanced, which is why I used the above superlatives instead (based on circumstances many people can identify with).
Healthy AND Easy Pick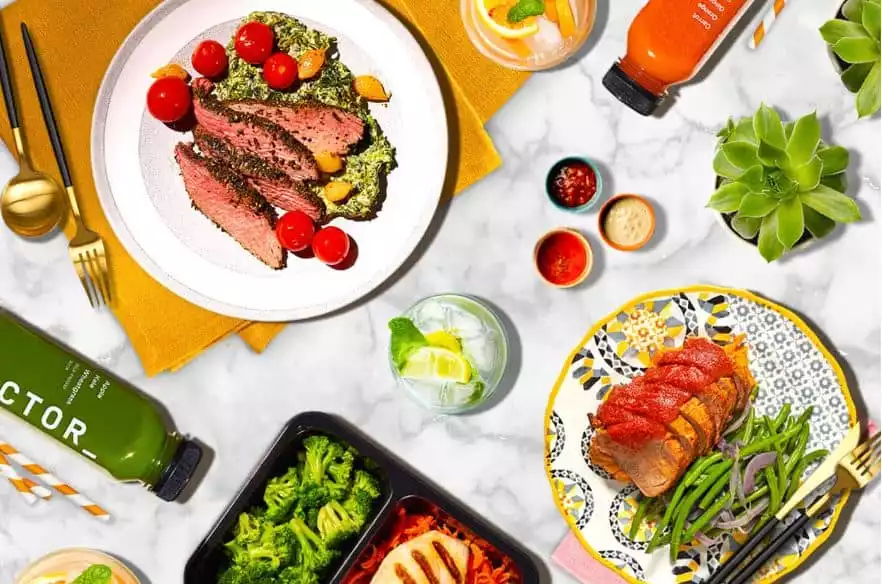 Why Go With Factor?
Just heat, eat, and enjoy. Factor makes eating healthy, EASY. Honestly, the hardest part about eating healthy are MEAL PLANNING and MEAL PREP. Factor removes both as an excuse and is interesting enough to stick with over the long term.
Check Current Seasonal Promo!
We earn a commission if you click this link and make a purchase at no additional cost to you.
How I Chose the Best Heart Healthy Meal Delivery Services
Ultimately, what's best for you, your heart, and your family will depend on why you're seeking out a more heart-healthy way of eating and any other concerns you have (like the preference for a vegetarian/vegan option vs. Mediterranean, or if you need less sodium and/or saturated fat than the recommended daily amounts because of a health issue).
Someone used to eating the Standard American Diet (SAD) looking for generally healthier options may drastically improve their health simply by switching to a Mediterranean diet, while it won't be quite that simple for someone who's been instructed by their doctor to seriously cut down on their sodium consumption, for example.
Though these options are the best I've found at striking a balance between price, generally accepted "heart healthy" options, variety in flavor, and lower calorie/sodium/saturated fat options, I recommend checking in with your doctor when changing your diet.
I looked at:
Price per serving
Sodium levels
Saturated fat
Convenience
What Is a Heart-Healthy Menu?
According to the National Heart, Lung, and Blood Institute, a heart-healthy menu consists of vegetables, fruits, whole grains, fat-free/low-fat dairy, protein-rich options (fish, lean meats, eggs, legumes, nuts, seeds, and soy products), and oils and foods high in monosaturated and polyunsaturated fats.
What a heart-healthy diet limits: sodium, sugar, alcohol, and saturated fat.
You could enjoy several different ways of eating or diets (Mediterranean, pescatarian, vegetarian, etc.) while meeting those guidelines as long as you keep an eye on sodium, saturated fats, and sugar.
It's easier to reach your meal-related goals when you cook at home because you'll have more control over what goes into your food.
Meal kits–and even pre-cooked meals that just needed to be heated up–that feature fresh ingredients and focus on helping you live a healthier life can hit that sweet spot between doing all the work yourself and going out but not enjoying yourself because of the limited options.
The Best Heart Healthy Meal Delivery Options
When it comes to the best heart-healthy meal delivery options, there's a range. The best for someone who generally wants to clean up their diet and promote heart health will be different from someone whose doctor has suggested changes.
These are the best meal delivery services with heart-healthy options I've found across the board. Still, please speak with your doctor and/or a dietician when you're concerned about eating for heart health and specific health concerns.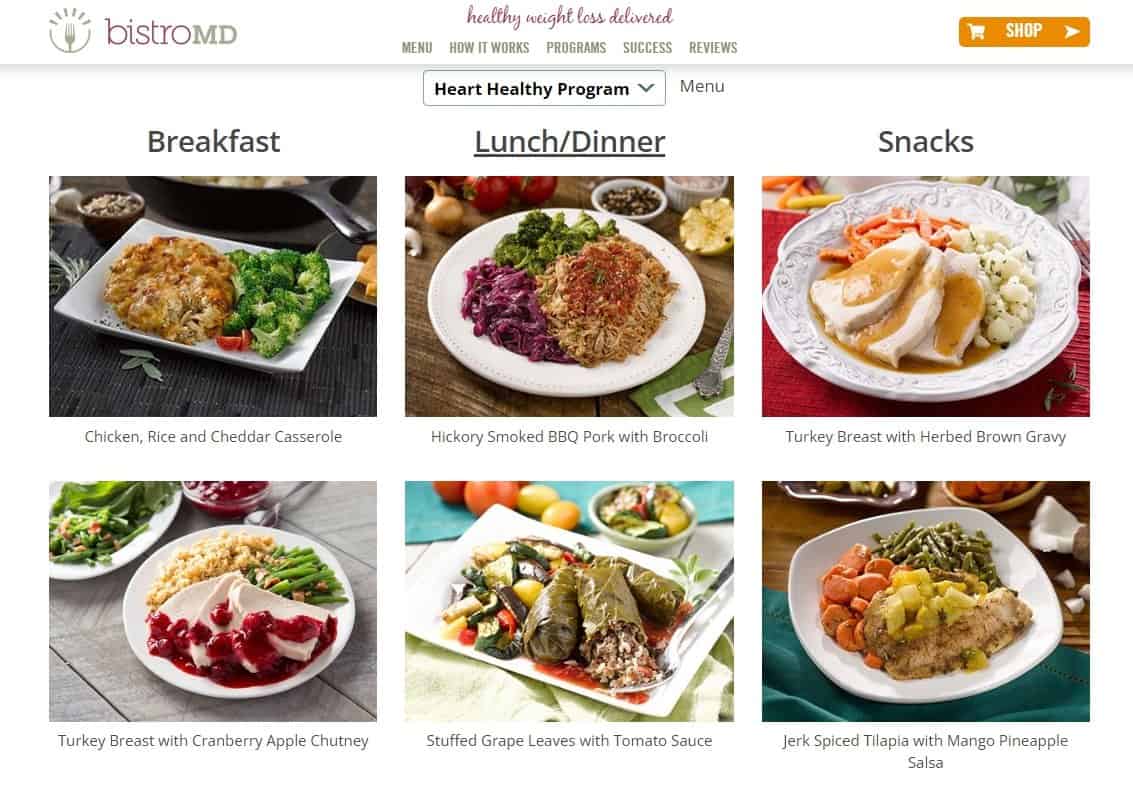 Bistro MD has a whole Heart Healthy plan you can choose from, which takes some of the guesswork out of the best meals for your health concerns. (I'd still double-check the labels to ensure they align with your personal guidelines, but this is a good general starting place).
Best for: Individuals who love convenient, pre-cooked meals and having lots of choices.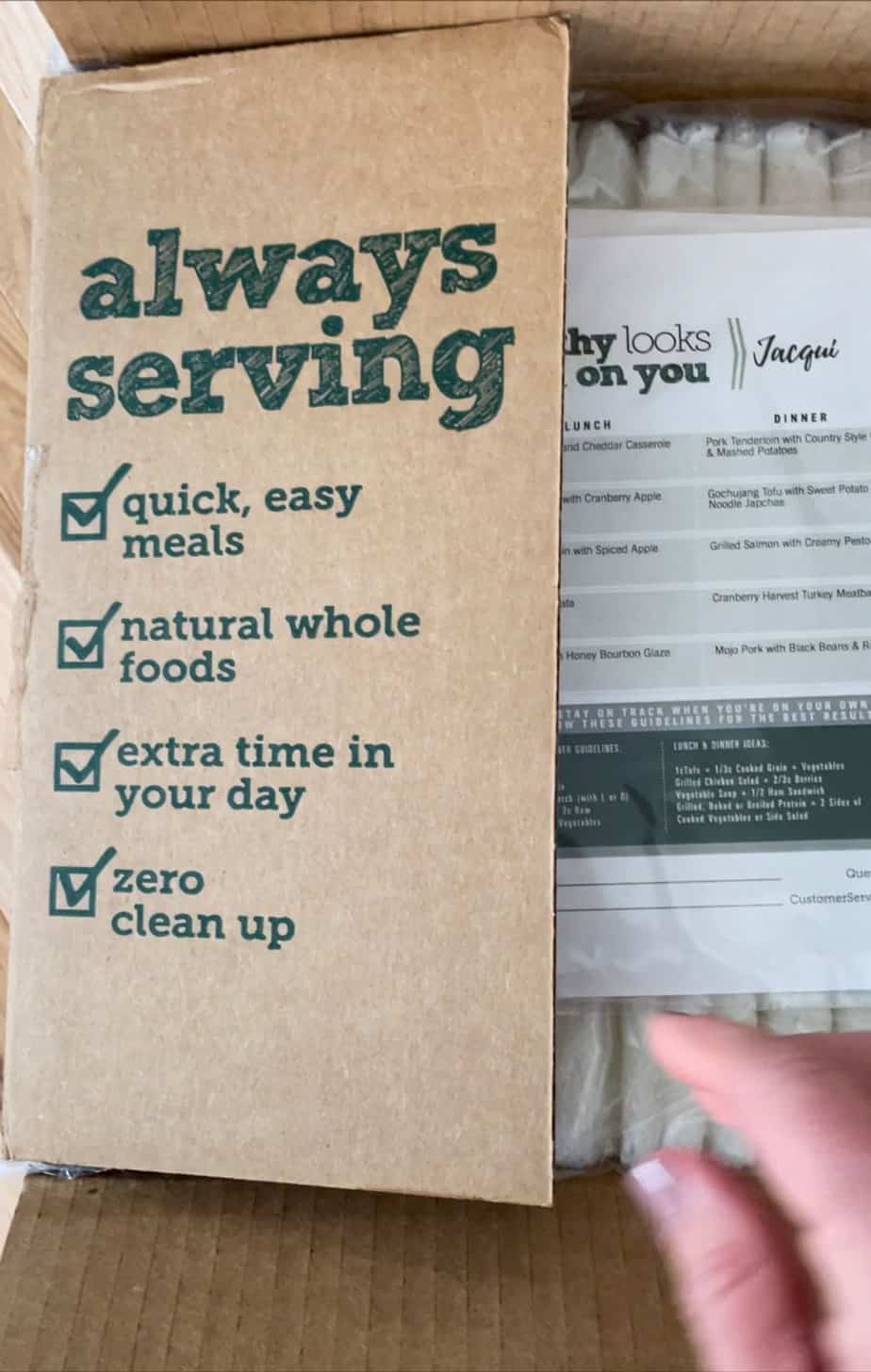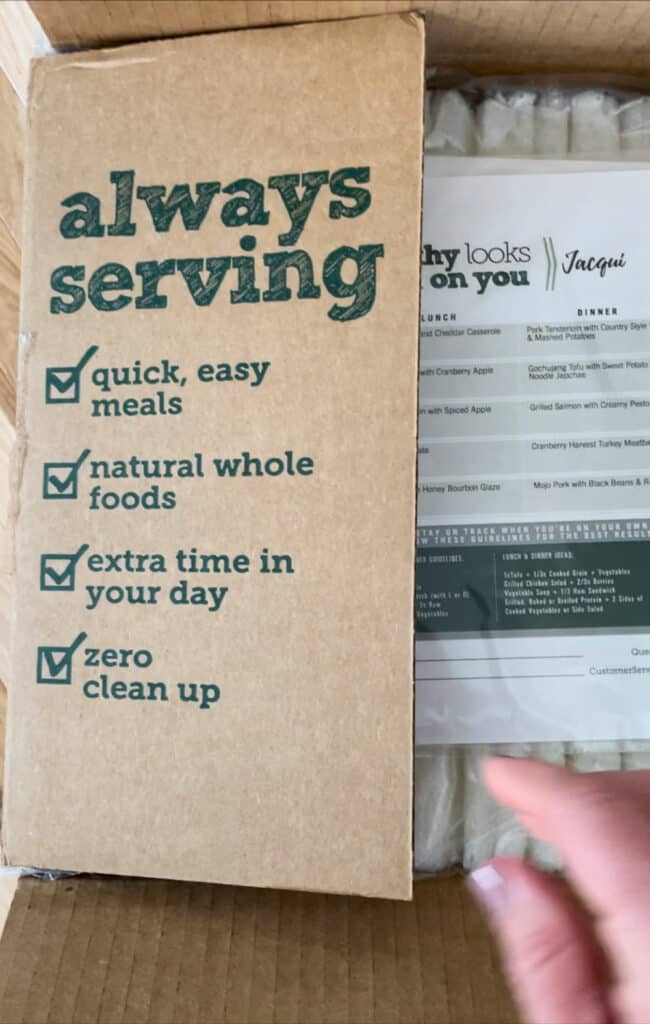 Pros
The heart-healthy menu has plenty of lean proteins, fruits, vegetables, and grains.
It takes the stress out of cooking heart-healthy meals and gets a registered dietician's insight involved in the meal-planning process.
Meals have less than 3.5 grams of saturated fat.
They have several plans to choose from, to fit your lifestyle and meal delivery budget: Full Program 5 Days (5 each of breakfast, lunch, and dinner), Full Program 7 Days (seven each of breakfast and lunch, six dinners), Lunches & Dinners 7 Days, and Lunches & Dinners 5 Days.
The meals are frozen, so if you can't eat all of them in one week because something unexpected came up, you won't need to rush through them before they expire or feel guilty for throwing them out. Just save them for later.
They're already cooked when you get them, which is extremely convenient.
They offer one of the most extensive specialized menus I've seen. I don't know if any other company provides this number of meals to fit a specific diet plan.
Cons
Though there's an effort to keep sodium under control in these meals, and Bistro MD claims they have 49 percent less sodium than frozen meals you'll find at the grocery store, some of the meals may have more sodium than you'd like based on how many calories the meals have. For example, the Meatloaf with Honey Bourbon Glaze has 550 mg of sodium but only 340 calories. This is the most extreme case I found, though, and it doesn't happen across the board with their meals, but it's something to keep in mind if you need a low-sodium diet.
The price of the first box will usually be discounted (as of this writing, it's 40 percent off and free shipping). Still, after that, it seems expensive (about $240.00 for the Full Program, which covers seven days of the week) for one person.
I had to examine what "My Night" meant under the Full Program 7 Days. I thought "Full" would mean all meals were covered–and most were–but there are actually seven breakfasts and lunches and six dinners. My Night "is a structured break to practice what you learn."
I wish it could be better for families or couples. However, suppose your health concerns lead you to eat different meals than your family anyway. In that case, this is one way to cut down on the stress and time-consuming task of making separate meals.
NutriFit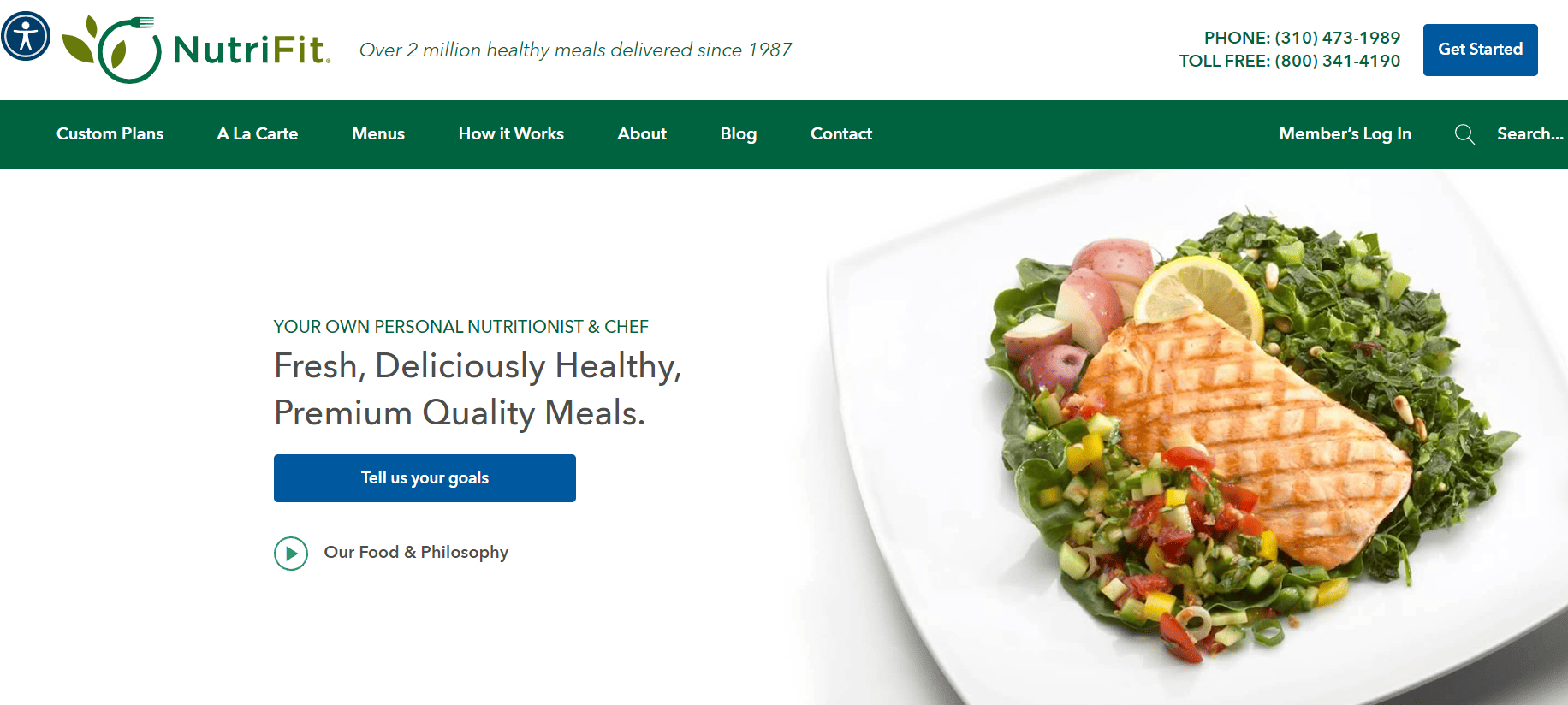 With NutriFit, you can choose from a few meal plans, including Low Sodium & DASH. When you first visit the page and confirm the service is available in your area, you can choose your goals.
Since you're looking for heart-healthy options, you'll most likely choose Health Management (below that, you'll see a drop-down menu of options, including Heart Disease and Hypertension).
You can also select Weight Management, Body After Baby, Just Convenient Healthy Meals, Family Meals, Sports Nutrition/Athletic Performance, and Pregnancy.
From there, you can let them know of any special dietary requirements you have, like vegan, vegetarian, pescatarian, low sodium/DASH diet, anti-inflammatory, Mediterranean, gluten-free, lactose-free, etc.
After that, you can let them know of any ingredient exclusions you need them to keep in mind.
Best for: People looking for seriously low-sodium meals, those following the DASH diet, or those who have additional goals to meet (like macros).
Pros
You can get very specific with your dietary needs here, so if you want low-sodium and prefer to follow a specific way of eating (like pescatarian), you can say so.
There are several heart-healthy menu options here, from general heart health (like Mediterranean) to more specific needs, like low-sodium/DASH.
They create meal plans around calorie levels (1200, 1500, and 1800) in the Essentials plan and give you the choice to add any snacks or sides you'd like.
If you choose the Premium plan and have macro goals, you can enter those, plus there's more leeway where calories are involved (up to 2500). The Premium plan includes snacks, sides, and desserts.
You get to choose whether you want Breakfast, Lunch, and Dinner, or some combination of two.
The recipes aren't boring, and there's a key that shows you which meals are dairy-free, gluten-free, vegan, vegetarian, and/or freeze well.
You can order custom meals for yourself and then go a la carte for family members.

Cons
If you have severe food allergies, you should be aware that they state on their site, "Please note we do not have a clean room environment for severe allergies."
Unless you go with the higher tier (Premium), you won't be able to choose or substitute the meals they suggest for you.
When you sign up, you can only choose Tuesday or Thursday deliveries.
It is very expensive. When I put in my information for breakfast, lunch, and dinner, 1800 calories per day, for seven days/week on a weekly billing schedule, the total cost was $536.06/week. With the Essentials plan and no snacks, sides, desserts, etc., selected, my total for the same number of meals and calories was $458.03.
You can take a peek at the weekly menu and see the ingredients in the recipes, but if there's a way to view the Nutrition Facts label from that page, I couldn't find it.
Performance Kitchen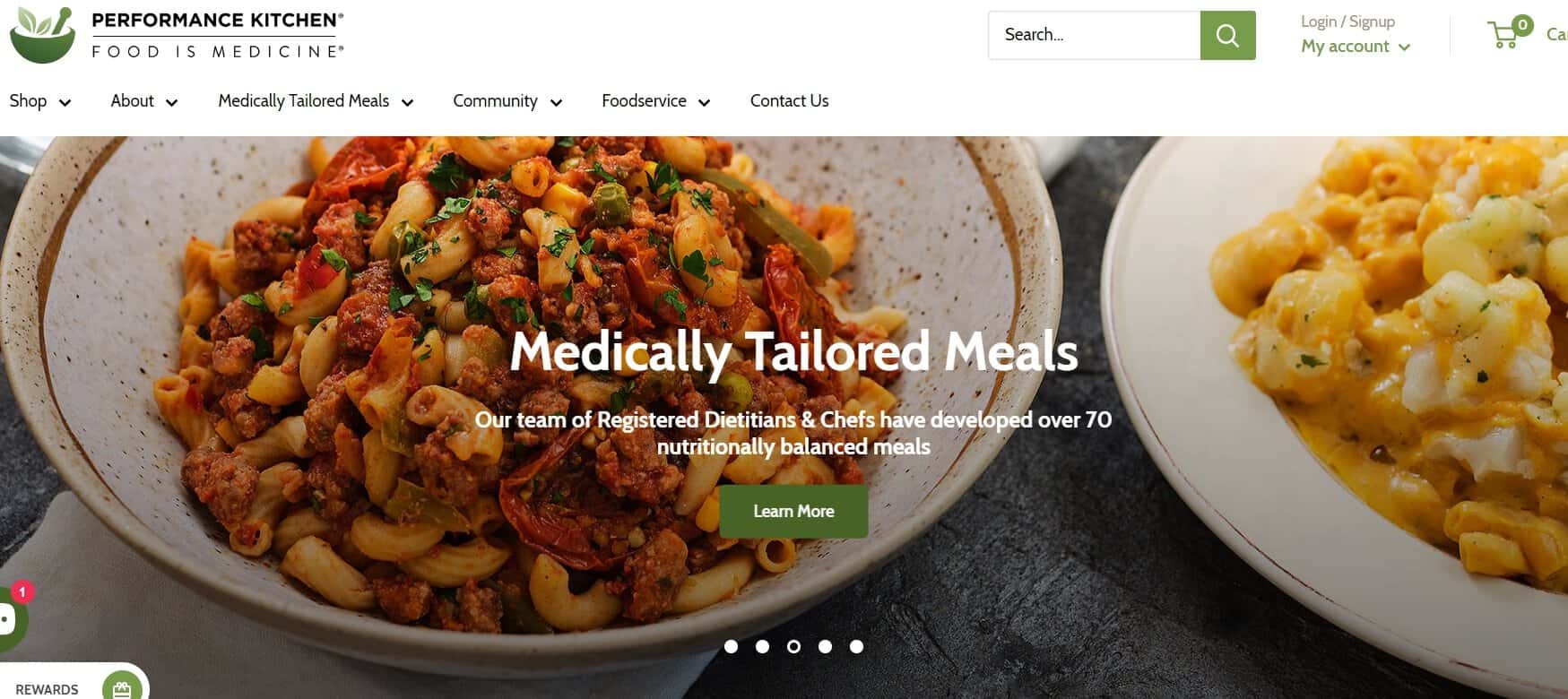 Performance Kitchen allows you to choose between meal plans put together by a dietician or an a la carte option. They're frozen meals, so you won't have to do any prep work–just heat them up. These meals are designed with specific chronic conditions in mind, including heart disease.
Best for: People who love flavor without the sodium, those looking for a plan insurance might cover, those who don't want a subscription, people who love frozen meals for their convenience
Pros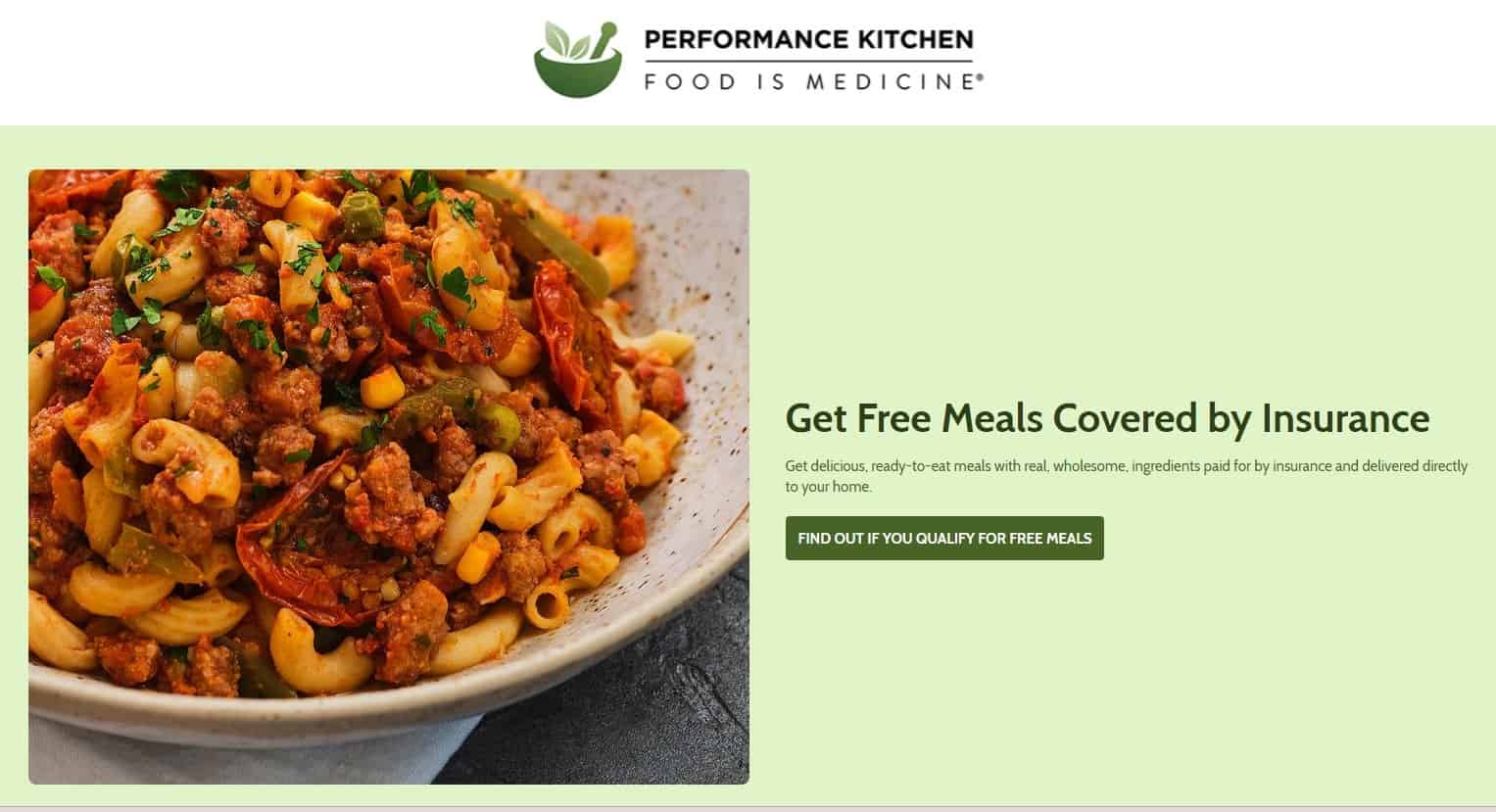 Some companies (outside of this list) rely on salt to make food taste interesting and keep you coming back for more; Performance Kitchen uses herbs and spices to create exciting flavors.
The company works with a few insurance companies, and if yours is one of them, you could save a ton of money.
Because these are ready-made frozen meals, you can have dinner ready in about five minutes.
You get to choose your meals; it's not as rigid as some other meal plans.
You don't have to subscribe and then remember to pause, cancel, or make sure you like the meals they plan to send you, but if you do wish to subscribe, you can save money.
The heart health meals contain less than 600mg of sodium and five grams of saturated fat per serving.

Cons
I'd like to see more insurance companies on the list. This is a wonderful perk, and I'd love to see it extended to more people.
If you're not a pasta or rice (real or cauliflower) fan, you might be underwhelmed by the options. There's variety in flavor and cuisine here, but a lot of them involve pasta or rice (at least the menu as of this writing).
The meals tend to be between $12.00 and $13.00, which isn't astronomical, but it's still expensive when you compare it to shopping at the store. However, the convenience of having someone else plan and prepare meals you just need to heat up when you're ready to eat could easily make that worth it.

Sunbasket offers a variety of options that don't take long to prep and cook (some recipes will be more involved than others). I was impressed by the number of heart-healthy options they had, and it quickly made my top picks list.
Best for: Families; those looking for heart-healthy diets, like the Mediterranean diet, as a way to improve their overall health on their own, rather than address a specific health diagnosis
Pros
Though there's no "heart-healthy" category, I was pleased to see low-sodium options (you can even select low-sodium as a preference when you create your account). If sodium is your main concern in a heart-healthy diet, make Sunbasket one of the first options you check out. For example, the Masala Turkey Kebabs with Cauliflower "Rice" and Cashew Chutney has 230mg. One-Pot Chicken and Spanish Rice has just 150mg of sodium. When I created my account, I selected low-sodium and Mediterranean as my preferences and was met with quite a few options to choose from.
The meals seem balanced and hit the middle ground where calories are concerned better than most meal delivery options–they're not too high or too low. Most have around 500 to 600 calories. The Masala Turkey Kebab meal mentioned above has 500 calories per serving.
You can choose from meal kits or "Fresh & Ready" options, so you can cook more when you want to or fall back on a pre-made meal when necessary. Mix and match as needed. Double-check the labels on the Fresh & Ready meals, as those tend to be higher in sodium.
There are vegetarian, pescatarian, lean & clean, diabetes-friendly, Mediterranean, and carb-conscious options. While none are specifically marked "heart-healthy," as mentioned above, there's a lot of overlap between these categories, so most people looking for meals that support heart health should be able to find options within those categories. (There are other categories to choose from, too.)
Cons
Meals start at about $10.00 per serving ($11.49/each if you choose low-sodium Mediterranean), which is still better than most healthy restaurant options, but not exactly inexpensive compared to planning and shopping on your own.
Meal kits serve two or four, and Fresh & Ready options are just one serving. If you have a large family or want to use Fresh & Ready options, you might need to double up on some meals.
In some cases, the low-sodium meal kit options can creep into the 600mg territory (and Fresh & Ready option Spicy Southwest Turkey and Sweet Potato Skillet with Guacamole has a whopping 1040mg), which could be high for some people and some health concerns, but that's still low compared to many of the other options out there, and could still be an improvement as part of an overall diet overhaul for someone used to the Standard American Diet. Just stick with the multitude of lower-sodium options most of the time.

Factor is similar to Bistro MD, in that they send you individual, pre-cooked meals that you just need to heat up. However, these are delivered fresh, not frozen, and freezing is not recommended.
This is another option for someone who knows they need to clean up their diet in general and make more heart-healthy choices, but not for someone who already has a heart condition they're managing with a strict diet. I haven't encountered any meals here with much more than 800 mg of sodium.
That may be high for someone with specific requirements, but it could still be a massive improvement for someone looking to make healthier choices overall–including heart-healthy ones–without sacrificing convenience or flavor.
Healthy AND Easy Pick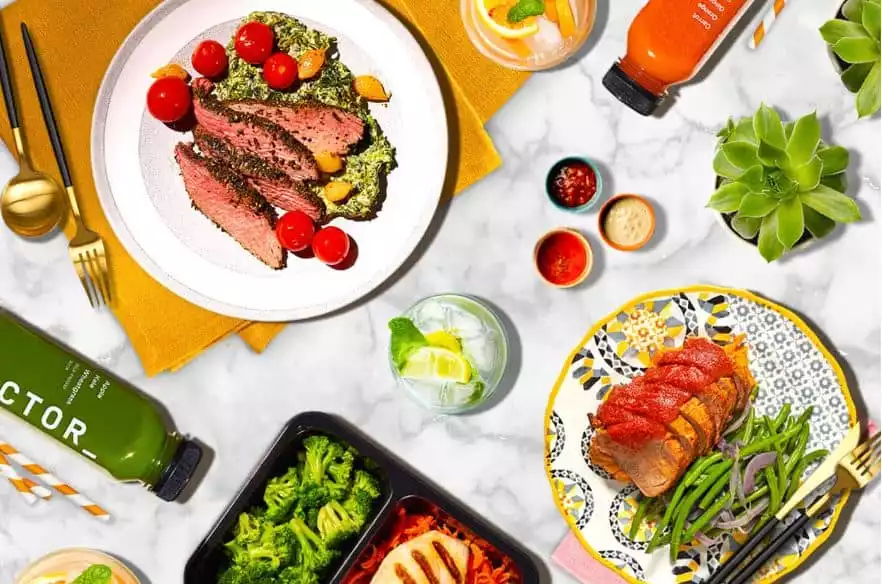 Why Go With Factor?
Just heat, eat, and enjoy. Factor makes eating healthy, EASY. Honestly, the hardest part about eating healthy are MEAL PLANNING and MEAL PREP. Factor removes both as an excuse and is interesting enough to stick with over the long term.
Check Current Seasonal Promo!
We earn a commission if you click this link and make a purchase at no additional cost to you.
Best for: Individuals looking to clean up their diets with convenient, microwaveable meals.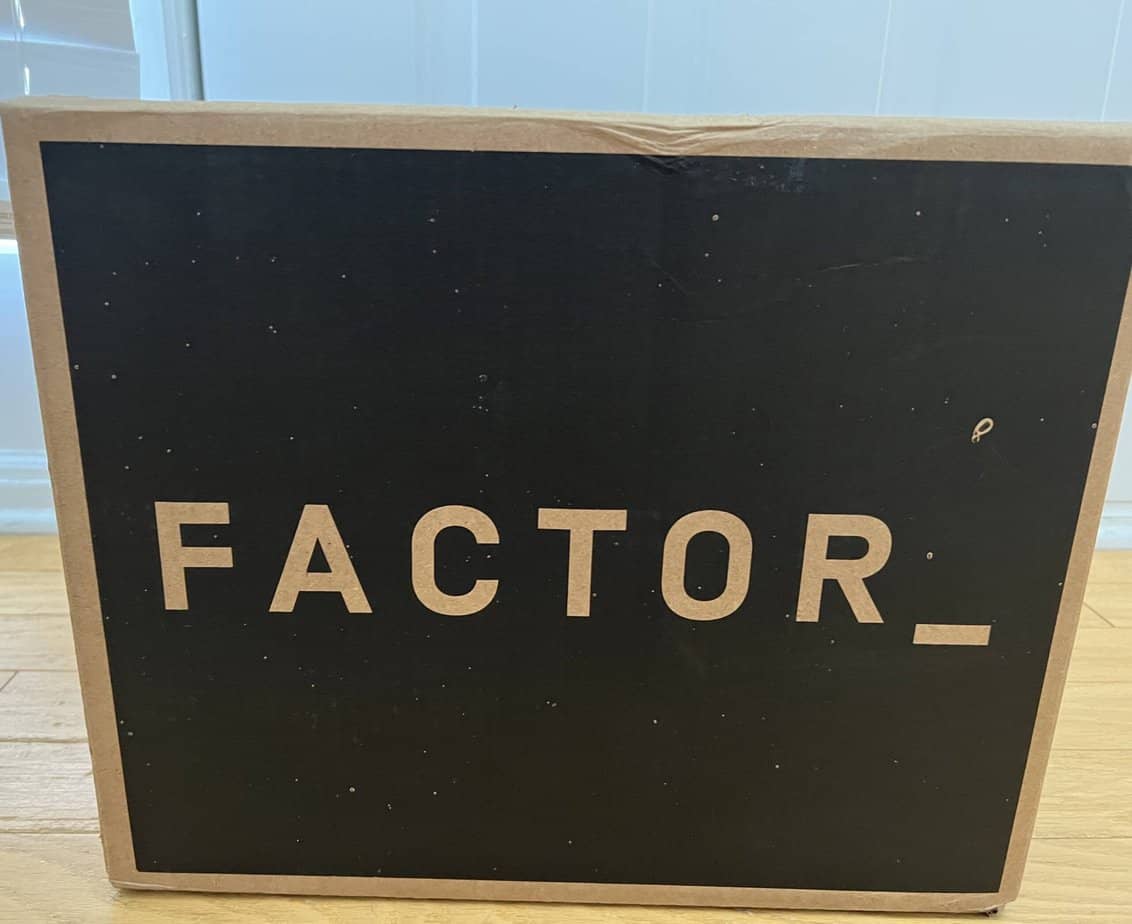 Pros
The meals are delicious. I never tried one I thought was "just okay." All of them wowed me.
These are just as quick and convenient as fast food, but when you compare the 760 mg of sodium in the Shredded Chicken Taco Bowl to the amount of sodium in healthy-sounding restaurant options with similar ingredients you might grab for a quick lunch or dinner, the benefits are obvious. For example, the Chipotle Balanced Macros Bowl has similar ingredients but 1765 mg of sodium, and even the lower-calorie Wholesome Bowl has 1380 mg. (All three have seven grams of saturated fat per serving.)
They're pre-cooked, so they're incredibly convenient (you can microwave them or put them in the oven). They're also easy to stack up in the refrigerator.
There are several vegetarian/vegan options, as well as choices with lean proteins like chicken, fish, and even some cuts of beef (like filet mignon). There's also a variety of flavors and cuisines to choose from.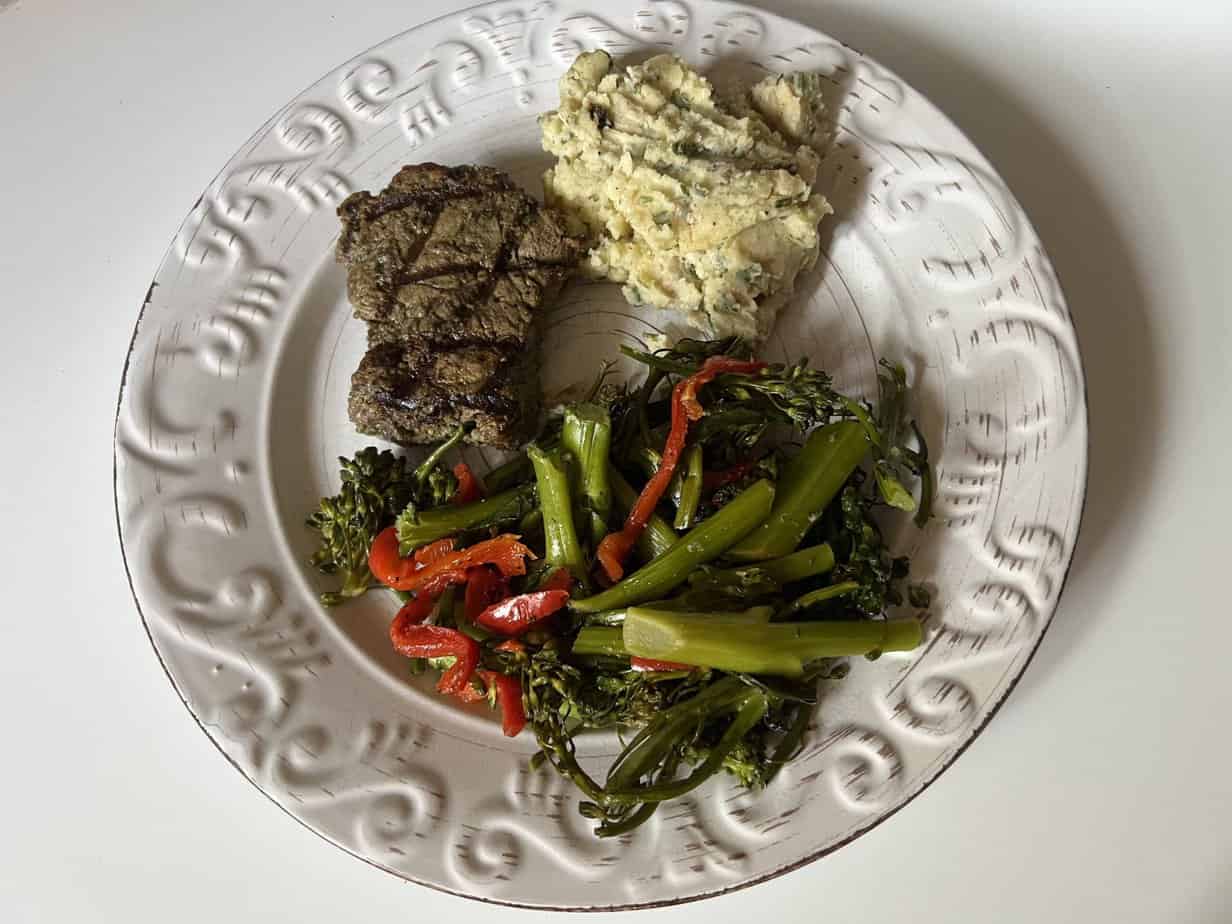 Cons
There are "carb-conscious" and "calorie-smart" options. Still, nothing's clearly marked as "heart-healthy," and you'll need to check the nutrition information on each recipe to see how it fits your diet.
Freezing these meals isn't recommended, so they won't last as long as Bistro MD. However, the Factor meals last a week in the fridge. I wasn't sure they'd be good after that long, but I ate one of my meals on the seventh or eighth day, and it was fine (the expiration date said that'd be the case).
Some meals are higher in sodium and saturated fat than I'd like to see. Depending on your goals and how strict you must be, your selection could be limited some weeks.
These meals cost around $11.00 to $13.50 per serving, which isn't especially expensive (especially where individual pre-cooked meals are concerned). Still, it's slightly more per serving than Sunbasket, which is less convenient (you have to prep and cook) but offers more heart-healthy choices at a time.
Best Low Sodium Meal Delivery
A low sodium diet or a DASH diet is often similar in it's objectives to a heart healthy diet. This is because limiting sodium intake IS one of the top ways to improve heart function.
That said, some of our readers do have very specific sodium intake restrictions. In this case, many of the options presented above are still good, BUT these services offer specific sodium restriction filters or segments:
BistroMD: As a medically backed meal service, their plans are personalized to your health needs and low sodium (generally under 600mg) is a very common restriction (typically along with "heart healthy").
CookUnity: CookUnity is an interesting newer service that features locally prepared ready-to-eat meals. They also happen to have an easy filter on their website for "low sodium" so you can just see these options. Good if you are looking for some variety.
Magic Kitchen: Magic Kitchen is targeted towards seniors and those with specific medical restrictions or allergies as a healthy alternative to supermarket frozen dinners. Magic Kitchen meals ARE frozen but freshly made, with higher quality ingredients and accommodations for almost any diet or condition (including low sodium).
Some Specific DASH Diet Delivery Services
Again, most of the low sodium plans and "heart healthy" plans include many of the core principles of a DASH diet, but some people do get prescribed a fairly specific regimen.
In this case, consider some of these options:
FAQs about Heart-Healthy Meal Delivery Options
Question: Does Blue Apron have heart-healthy meals?
Answer: Yes. Blue Apron has some meals that count as heart-healthy, but there are still better options. Start with the ones labeled "Wellness" and be aware of what changes between the "as packaged" and "as prepared" columns so you can make smart choices and changes to the cooking instructions as needed.
Question: Does Hello Fresh have a low-sodium option?
Answer: You won't be able to filter for low-sodium options, but you'll have some degree of control over how much sodium your meals have. Many of the recipes have you add salt in multiple steps. Skip adding it as often as you'd like to keep your meals lower in sodium. If you have some on hand, you may also swap out the chicken stock, etc., for low-sodium options.
Question: Is Home Chef high in sodium?
Answer: Home Chef does tend to be higher in sodium than other options. At first glance, I thought it might be because they have you add salt during several different steps. That wasn't the case in most recipes I checked, though. In several instances, when I compared the "as packaged" and "as prepared" numbers, the amount of sodium didn't increase that much, leaving you little control.
Conclusion: BistroMD or Sunbasket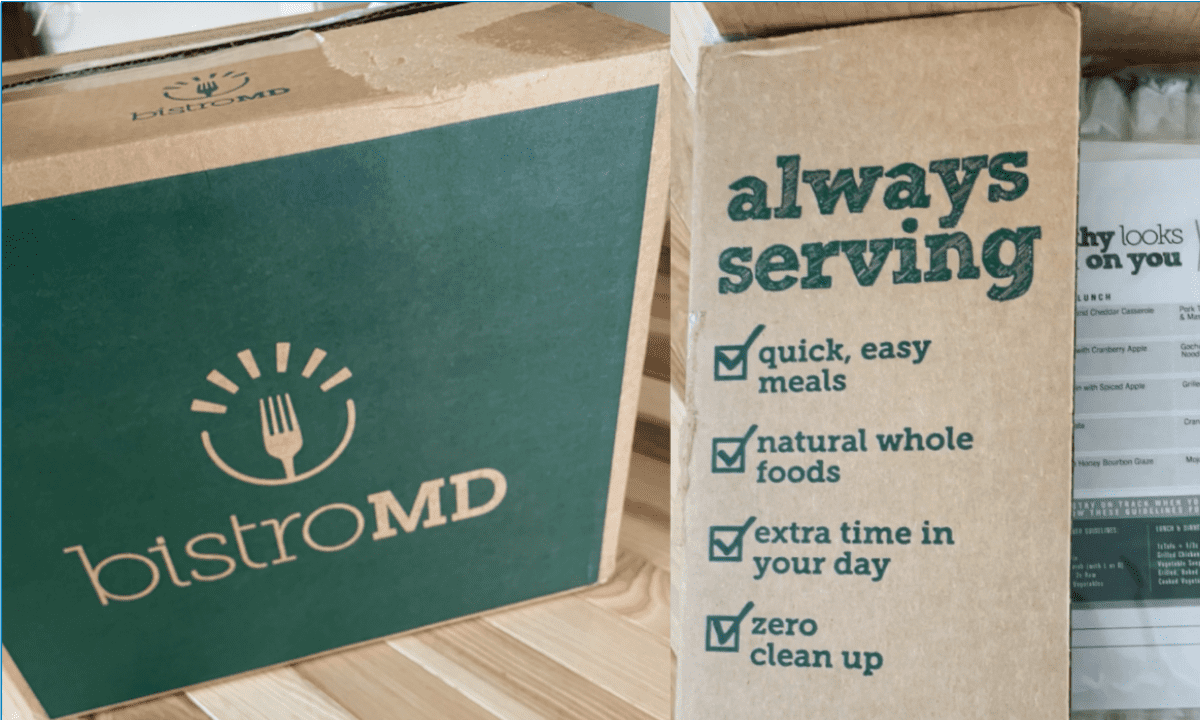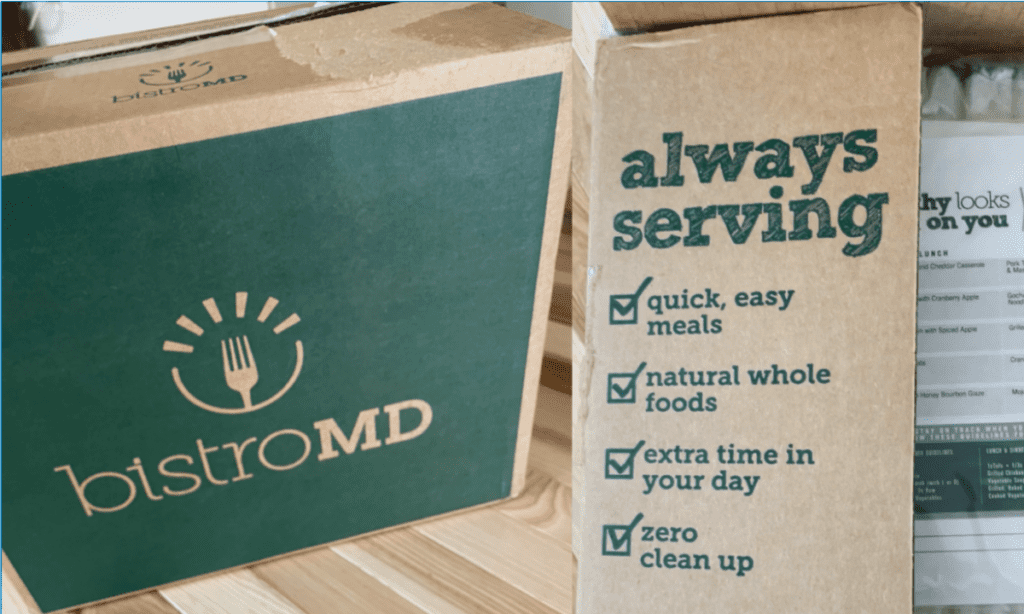 I recommend starting with BistroMD if you're looking for individual meals that address specific heart-related concerns. NutriFit was a very close second in this category.
However, if you don't have a diagnosis or specific health condition to manage, but you'd like heart-healthy meals to improve your general health, I'd go with Sunbasket. Especially if you're cooking for a family.
BistroMD has an unrivaled variety of heart-healthy meals, a dietician, and the structure to keep you on track if you want someone to take your hand and walk you through the changes you need to make to your diet, one meal at a time (other than My Night), if that's what you want or need.
Sunbasket stands out among the meal prep boxes and the other options that made this list because you can look for meals within a certain heart-healthy way of eating, like the Mediterranean diet, and then take it a step further to find low-sodium meals. Even with the filters, you're likely to find several options. And you can still make one meal to feed your family.
In terms of convenience and the easiest to get started with for individuals, I'd lean towards Factor here.
Whether you're making changes to your diet because your doctor told you to or you know you need to make some broad changes to benefit your overall health, there's a heart-healthy meal delivery service that can take the stress out of calculating, planning, and sometimes even prepping and cooking meals to help you achieve your goals.
My Picks Compared to the Competition
The editorial team here at SSB has covered a variety of other popular meal plans, some of which we've compared directly against each other.
Other Health Eating Guides